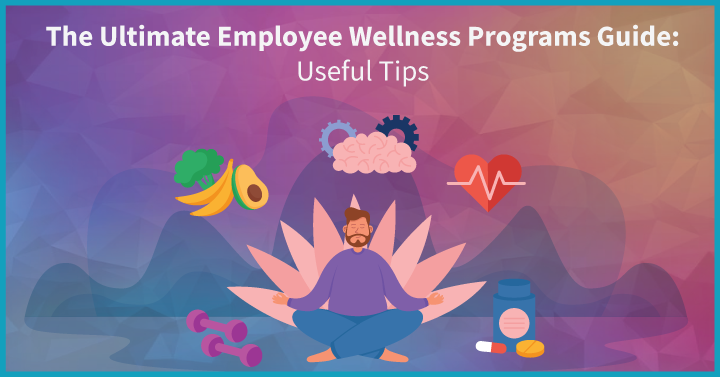 Employee wellness programs are quickly growing in popularity, and that's because they ultimately pay off for both the company and the employees. It's a win-win! 
So, what is an employee wellness program?
These are tailored interactive programs that are designed to promote and support the overall health of your team. These initiatives may include provision of healthy and free snacks options in the workplace, incentives for active lifestyle choices at work, discounted gym memberships and lots more.
1. How To Design A Wellness Program?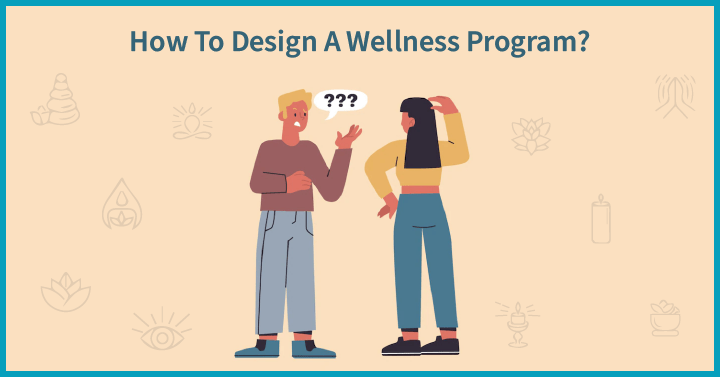 There are some key components of employee wellness programs that need to be considered when designing effective and meaningful employee wellness programs. Here are the essentials:
Educational aspect – Helping employees understand their health needs better through knowledge sharing
Health screening – Conducting health risk assessments to determine suitable programs that will suit employees
Accessibility – Ensuring that people with different abilities can access the program
Rewards – Encouraging the use of your wellness program by rewarding healthy benchmarks
Enjoyable – Observing to see if your employees enjoy these programs or not
2. 7 Ways To Include Employee Wellness As Your Work Culture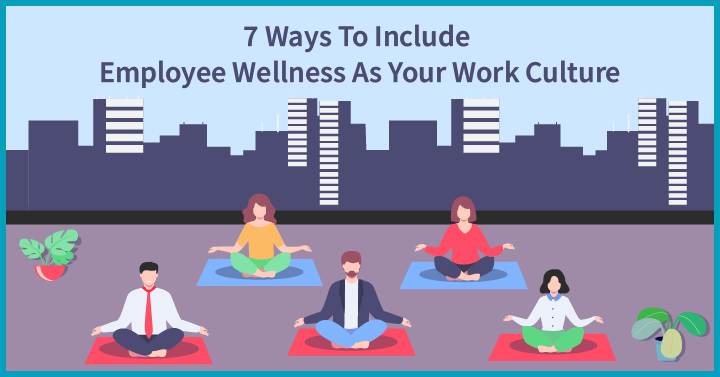 To ensure you have a healthy and productive workforce, here are 7 of the most effective ways to help them reap the benefits of employee wellness programs.
2.1 Provide For Hybrid Working
Hybrid working has taken the world by storm, and you probably offer it at your firm too. But, are you making any additional efforts for the hybrid workers? If not, you can start now! 
Consider providing additional wellness resources for hybrid workers. These could be  healthy snacks or stress relief gifts delivered to their home addresses or rewarding activity breaks throughout the work day. You can even ensure the right ergonomics for their home office. 
2.2 Assist With Higher Education
Wellness should not be only about physical health. It should be viewed from a holistic approach to ensure both mental wellbeing and continued personal growth as well
Assisting your employees with higher educational pursuits is beneficial for both ends. Providing the right courses will help in taking on diverse projects, enhance their productivity and ensure retention.
2.3 Promote Work-Life Balance
Work-Life balance is still underrated and undervalued at certain firms. But, it plays a crucial role in boosting productivity and overall well-being. 
When employees have flexibility to balance their personal and professional lives, they are better focused at work. Thus, allow for personal leave days and mental health days off as part of your employee health and wellness programs. 85% of companies that provide proper work-life balance report increased productivity.
2.4 Use an Employee Engagement Software
When you're looking to ensure that the health indicator of your workforce stays in the green, it's important to make efforts and foster a positive work culture where employee are happy to be a part of your organization. Adopting a comprehensive employee engagement platform as part of wellbeing initiatives will go a long way in promoting a positive mindset and boost productivity. Sorry, I was on Mute offers one such integrated platform that can be used to acknowledge and reward excellent work or contributions at an individual or team level across your organization. Make accurate data-driven decisions based on the in-depth reports and analytical information that this software provides to create customized rewards and recognitions. You can then take it one step further and align these with your company mission and value system to create a dynamic performance recognition centre
2.5 Organize Stress Buster Activities
Your employees probably just won't take stress breaks unless you let them know it's ok to do so. Try and integrate stress buster activities into your employee wellness programs.
Encouraging your team to take mid-day coffee breaks, practice some breathing exercises, or indulging in fun activities on dedicated days can go a long way in promoting general sense of well-being.. 
2.6 Implement Employee Wellness Programs
In order to implement effective corporate employee wellness programs, you must decide which type of program is going to be the perfect fit for your business based on the nature of work and the way your employees function. Successful implementation will  also depend on how you choose to integrate the program into work processes through methods and steps. 
2. 7 Invest in Employee Healthcare Benefits
The healthcare costs in our country are a constant rise. The Covid-19 pandemic has proved that the health insurance policy for individuals is no longer a luxury but a necessity. As employers, you can invest in a group insurance policy for employees, offer free online medical consultations, give allowance to motivate their fitness, and more based on the allocated budget. This is an excellent way to let employees know that their health matters and in turn promote loyalty among employees thereby, improving employee retention.
2.8 Be Supportive Of New Parents
Being new parents can be a challenging time as they learn to navigate themselves through the journey. You can show some support by extending flexible work hours, hybrid or remote options, keeping channels of communications open, and offering financial support, if needed. Companies with larger infrastructures can help offer day care services or baby care facilities, and discounted deals with external child care services. 
Encourage CSR Activities
Corporate social responsibility activities offer a unique sense of togetherness within your work culture. It's a great way to promote societal responsibility with the workforce. Identify causes that you can support and get employees to participate or volunteer in activities. 
3. Holistic Employee Wellness Program Structure For Your Employees
You can experiment with various approaches to implement a good wellness program but it ideally should include 8 vital steps as listed below.
Step 1: Conduct assessments and screening
Step 2: Get support from management
Step 3: Create a committee for your wellness program
Step 4: Decide goals and budget
Step 5: Design your bespoke program
Step 6: Choose appropriate incentives and rewards
Step 7: Communicate your wellness program to employees
Step 8: Assess effectiveness of your program
3.1 Health And Nutrition
Multiple studies have proposed that nutrition is one of the best places to start with your workplace wellness programs. This is because food is often an afterthought in business, but it plays an enormous, if invisible role. 
A lot of employees suffer from obesity or gastrointestinal issues related to eating an unhealthy diet. Of course, that leads to increased absentee days and healthcare costs, which is not in the interest of either employee or business. 
By choosing a wellness program that rewards healthy food choices, educates on nutritional needs, and honestly shows the benefits of good nutrition, you'll see clear improvement in overall mood and performance at work. Even just keeping a pantry stocked with healthy food options is enough to encourage good eating habits.
3.2 Social Collaboration
Creating a culture of social collaboration is one of the most important things you can do for your employees. Office camaraderie is crucial to overall employee well-being. Having the opportunity to bond and connect socially with co-workers is a surprising way to get more out of your team.
Consider creating collaborative work spaces that naturally encourage frequent interactions. Socializing is a key factor in supporting employee mental health. Remember, these spaces can be both physical and virtual. 
3.3 Reset And Rejuvenate
Burnout is real. If your employees are running at full speed into every project, they will eventually exhaust their mental and physical energy. Give them time to recharge with realistic scheduling and deadlines. Avoid the downtime that employee burnout causes.
Research has shown that even short breaks from the usual routine yields better performance from your workforce. Integrate half days or midday breaks into your program to allow your team some room to breathe and catch up with themselves.  Ensure that you set realistic targets and sustainable goals that employees can achieve without finding themselves being stretched too thin.
3.4 Play And Fun
Who doesn't love adding a bit of fun and playfulness to an otherwise mundane day?
It could be as simple as setting up bean bags or hammocks or exercise balls into the office for stress relief activities. When you get to the assessment stage to find out how effective your program has been so far, you'll see just how much of a difference these little changes can make. You can bring an element of fun to virtual employee wellness programs too with funny filter web meetings, pic of the meet contests, quick online quizzes and more. 
3.5 Mental Health & Personal Growth
Mental health and personal growth have been identified as key factors that employees feel hold them back at work. It's also one of the most difficult things to help employees with, because on average, only 77% of people will take advantage of mental health support offered to them at their place of work. You can collaborate with mental health apps and give  one-time subscriptions or free access to employees so they can benefit from using these. 
3.6 Intellectual Rebounds
Employee mental health took a hit during the COVID-19 pandemic, but it also showed us how important it is to allow your team to have time and opportunity to rebound intellectually. Studies have shown that the pandemic affected many factors of everyday productivity, including workplace safety and psychosocial ability. Give your employees access to services or facilities that will help support them through the rebound process. Discounted gym and therapy memberships are a good place to start.
3.7 Decluttering Work & Personal Space
This might seem too simple to be useful in your employee wellness programs, but it works. Two thirds of workers said that they felt their desk was too cluttered to be productive. Put in place a reward scheme or weekly competitions that encourage tidy and organized work spaces. Provide organizers for every desk, cubicle, etc. Facilitate the team with the right equipment to stay productive and mentally sound.  
4. FAQs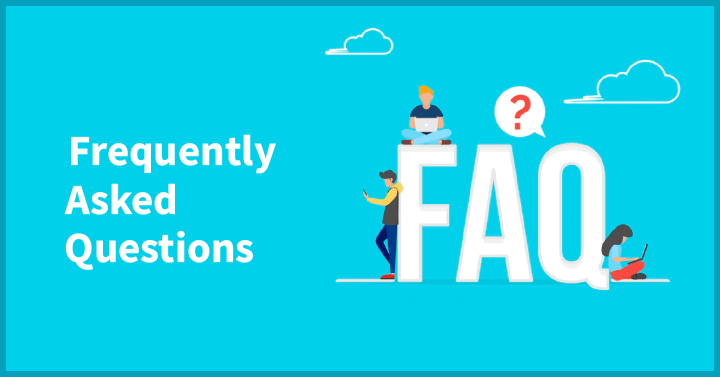 4.1 What Is An Employee Wellness Program?
An employee wellness program is an integrated plan  specifically designed to enhance the quality of  your workforce's mental and physical health. Companies can do this with a carefully created program that aligns with their business ethos and brand.
Ultimately, a wellness program seeks to benefit both the individual and the company as a whole.
4.2 Are Employee Wellness Programs Effective?
Employee wellness programs have been proven to be effective in reducing absentee days,  improving employee mood, and increasing overall productivity.