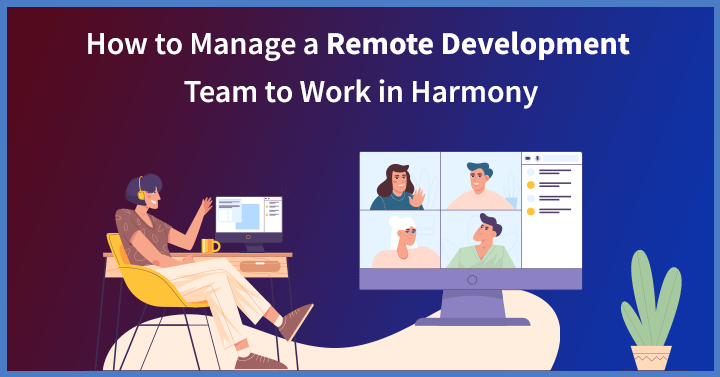 Since last year, one of the universal workplace trends has been the adoption of remote work culture. Every industry has seen a significant transformation in their work environment and experts believe that this may well continue even after the pandemic. That being said, the IT industry has been one of the most prominent ones to embrace this culture, which explains why leaders want to know how to manage a remote development team.
In this blog, we shall highlight why companies are hiring remote development teams in tremendous numbers. If you have an IT company of your own or are managing a remote development team, then stick with us till the end as we will unravel the mysteries behind managing virtual development teams.
1 9 Tips on how to manage a team of developers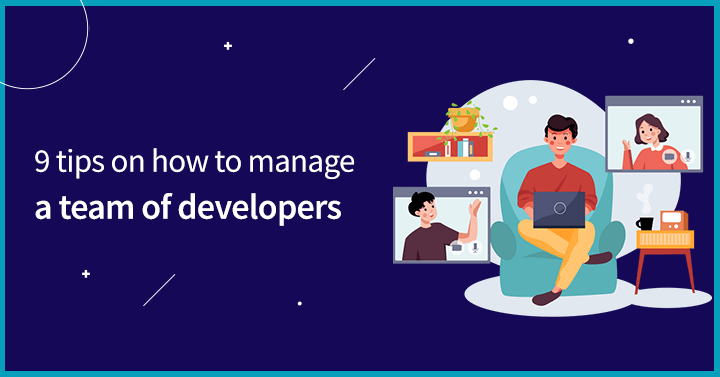 1.1 Create intentional meetings and standups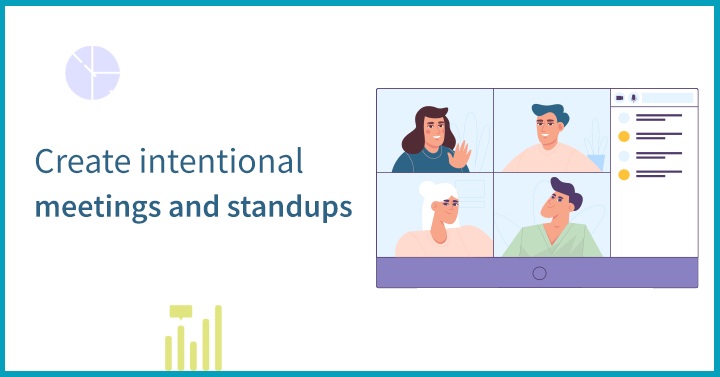 Having regular meetings and standups will let the remote workers communicate better. Besides work-related meetings, check-in with them on a 1:1 basis so that you're in the know of how they're getting on. Always schedule meetings for a time that works for everyone to avoid any single member having to come in early or stay back late. You can also inform members to drop out if they are all caught up. 
Standups should be brief, straightforward and keep everyone involved informed of what coworkers are doing. Keep the banter to a minimum during briefings and save it for a separate call so that people can stick to the topic at hand. Wellness check-ins can also keep the worker in question engaged, thereby creating better relationships.
1.2 Set the project context and expectations
Managers often make the mistake of assigning work to remote developers without giving them a proper idea of the project's expectations, scope and constraints. It results in remote workers working with no knowledge of why they are doing the task. Subsequently, it leads to subpar results.
As a supervisor, the onus is on you to let them understand the project vision, what they are expected to do, and how they must do it. That way, the results will be up to mark and nobody will need to be questioned.
1.3 Leverage and standardize the tool stack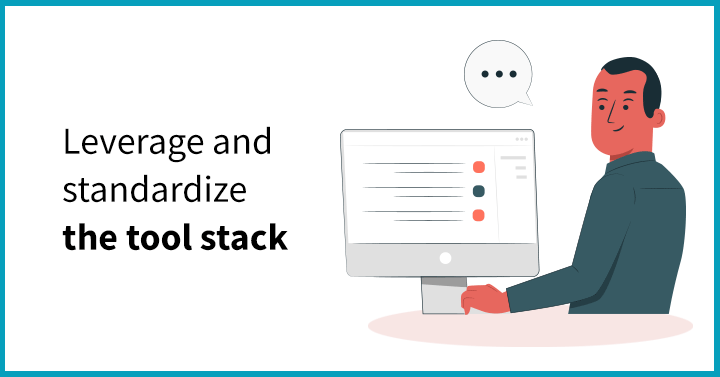 Even the best experts can find it challenging to work as remote developers. So, you must provide them with the latest tools and technology to make their work better and smoother.
But to do so, you must know which tools are the best and which will be needed. Moreover, after selecting the tools, you should ensure that the team members are well-equipped with the necessary requirements. If they need any training with the latest tools, then you must provide that opportunity as well.
1.4 Avoid defaulting to micromanagement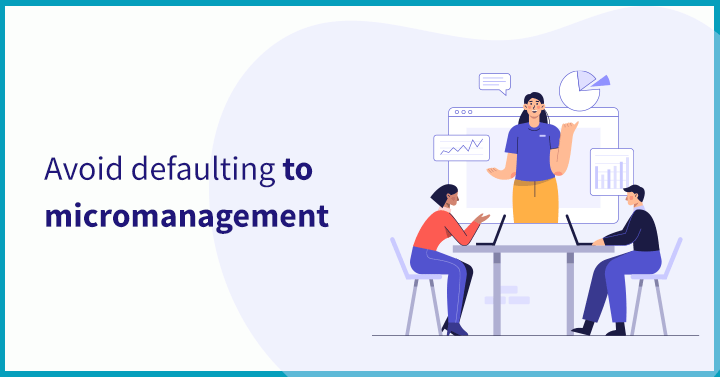 Nobody likes to be micromanaged. It's true that you should communicate with them and track their progress but at the same time, you should trust them with the work that you have given.
If you constantly nag your team, you're likely to invite resentment. Micromanagement sends out the message that the employee can't be trusted to get the job done unless someone is breathing down their neck. A better approach is to make accountability individualistic. Set realistic and reasonable expectations and be sure to convey them on time to avoid delays. If the order of priority changes and a task with a low or moderate priority suddenly becomes critical, get in touch with the employee and provide sufficient explanation so that they too aren't thrown off balance.  
Give both credit and constructive criticism where it's due so that your feedback remains unbiased and objective. Employees can take the points provided into consideration when trying to improve and maintain their performance. 
1.5 Do away with the Us vs. Them mentality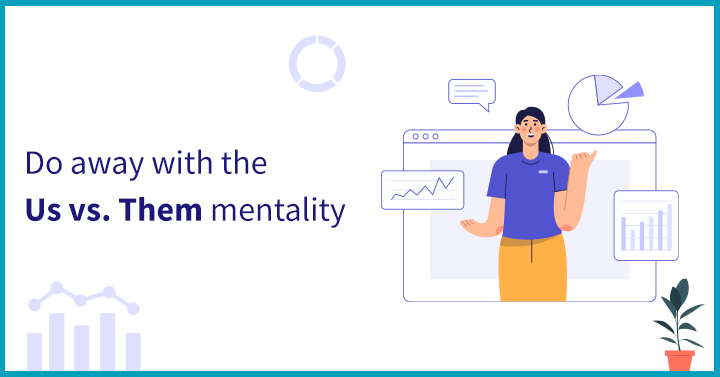 Quite often, a line develops between office employees and remote workers. Knowingly or unknowingly, employers and even team members make this mistake and create an "Us vs. Them mentality."
Instead, what you should do is make the remote workers feel part of your team, as they really are. Here is how you can do so:
Don't antagonize them with the word "them."
Ensure calendars are blocked by the relevance of members and project priority.
Update them on changes and who, when, and why made them. This way, they can work in cohesion rather than being kept out of the loop.
1.6 Hold timed retrospectives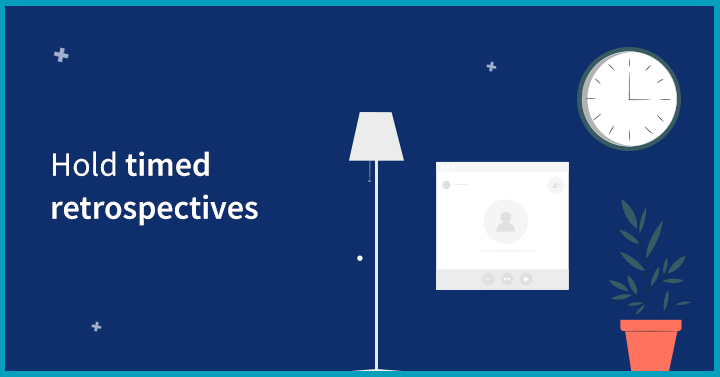 Retrospectives are an excellent tool for risk mitigation. They allow you to discover and remedy issues as early in the process as possible. By enabling your team to share openly in a transparent environment, they will be more likely to identify and point out issues in your projects or production processes.
In identifying small issues early, the small, incremental changes that come from remedying those issues can later lead to much more impactful outcomes.
1.7 Insist on accountable documentation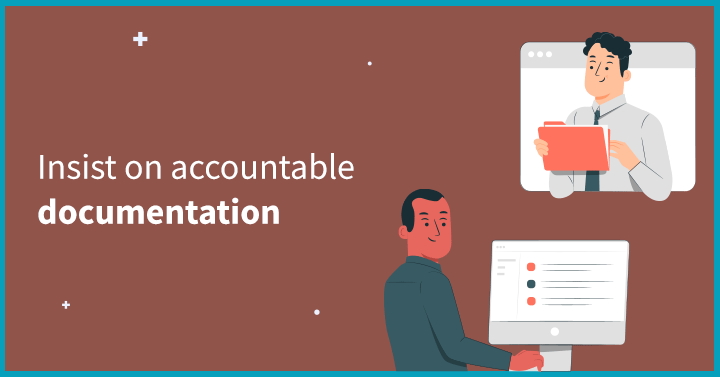 Keeping everything documented helps maintain a single source of truth. For instance, if for some reason, the client or any stakeholder has a query, a detailed document will answer all the questions. Moreover, a well-written document provides much-needed accountability to the whole process. It helps avoid unnecessary claims, scope changes, or any other issue.
1.8 Learn from the Leaders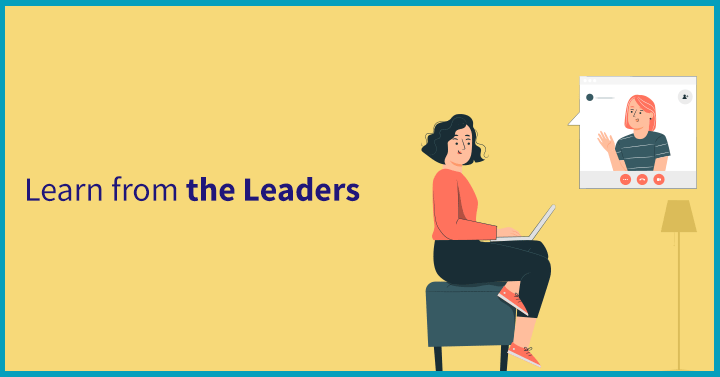 Taking expert advice when needed can help you manage a remote team of developers. For example, if you are new at managing remote teams and are stuck at some point, you can take help from senior managers or team members with experience. That way, you can learn what they did to manage their teams and subsequently, use those tactics to manage your remote development team better.
1.9 Seize opportunities for virtual recognition
Everybody likes to be recognized for the work they are doing. It helps in boosting their morale, improving their performance, and so on. As the manager, you should find ways to recognize your employees and reward them for the good work that they are doing.
And as everyone is working remotely, you may organize virtual recognition programs to appreciate them. You may even send them personalized admiration emails or  call out the best performers during meetings or stand-up calls. All these will help you keep your team motivated, focused, and engaged.
2 Why do companies hire remote dev teams?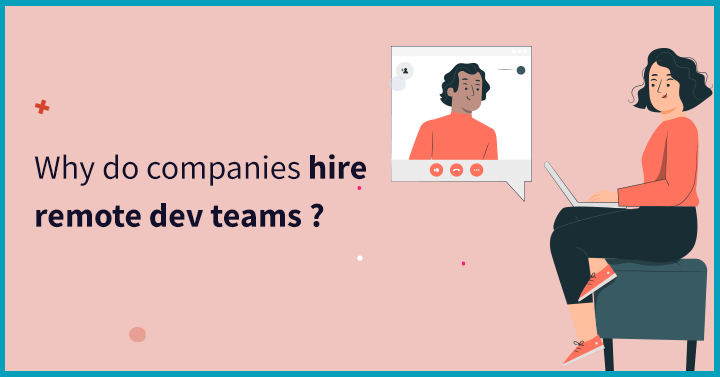 Organizations hire remote development teams to gather a larger resource pool, gain a competitive edge in businesses, save costs, etc. As per Upwork, 
"53% of companies are using flexible remote talent."
Here is a detailed list of the reasons why companies strive to hire remote developers:
Gain access to the world's talents: This is one of the main reasons why companies prefer remote developers. Hiring a remote team of developers gives you access to the global talent pool.
Develop a more diverse, inclusive team: As the team is remote, you will have the opportunity to work with people who are from different backgrounds, countries, and cultures. It also helps in integrating different points of view during work, unearthing a new range of skills, etc. Lastly, a diverse and inclusive remote development team not just helps your organization get the best talent but also benefits the brand's reputation.
Avail high productivity due to flexibility: Remote developers in distributed teams can avoid rushing out the door to get to the office on time. All they need to do is power up their laptop and go online in minutes. Flexible schedules mean that they can work at their convenience, which helps them perform better.
3 FAQs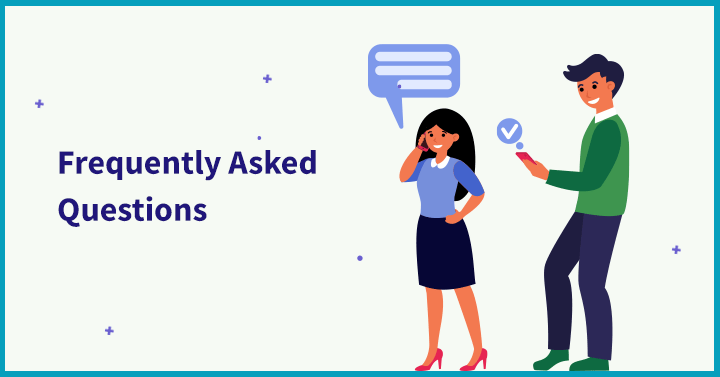 3.1 How to work with remote developers?
Working with remote developers is similar to working with office-going developers. But there are some points that you should keep in mind while working with remote developers.
Trust them like you'll trust traditional employees.
Keep them extra motivated as they are prone to loneliness and depression.
Have regular calls, chats with them regarding work/non-work- related topics.
Organize virtual activities to improve collaboration.
Recognize their time and effort and reward them when possible.
3.2 How do you build a remote dev team?
Here is a rundown on how to manage a remote development team:
Assess aptitude and attitude:
If you can hire the right people for your remote development team, then your main component for success is achieved. There are three things that you must consider while selecting a remote development team. These are:
Identifying the relevant competencies for the job.
Examining those skills by administering tests.
Taking behavioral assessments and psychometric tests.
Overcommunicate, and often:
Most companies just focus on communicating the goals and milestones. But to keep everyone on the same page, you must try to follow up with the individual member and help him or her identify and mitigate the challenges if they are stuck. Most importantly, you should keep a track of the progress and offer feedback from time to time, let everyone speak, and take their opinions as well.
Invest in virtual team-building:
Virtual team-building activities will help remote development teams get more engaged and have stronger bonds. It will also help them know who their coworkers are and what they do outside of work. Such activities can even help settle internal conflicts by supporting workers to collaborate rather than compete against each other.
Evaluate skills upgrade requirements:
A remote development team will only thrive if all its members are appropriately skilled and are fully aware of the latest technology trends. Thus, as an employer, you must identify the skills that your team is currently possessing and try to find ways to upgrade their competencies.
Normalize work-life balance:
Any employee, may it be an office-goer or a remote one, will remain productive and put in his best efforts as long as there is a work-life balance. The moment that person's work schedule invades his personal life, there will be many repercussions. They may even rush things in the bid to meet deadlines and create more problems than solutions. This is why it is necessary to promote a culture that provides work-life balance.
3.3 What should I know about managing remote engineering teams?
For managing remote engineering teams, you should:
Hire rightly-skilled resources through proper evaluations.
Convey task goals and objectives to the team members.
Collaborate and have regular communication.
Use them according to their skills and experience.
Optimize their schedules to avoid overloading.
Track their progress from time to time.
Keep them motivated through non-work activities and games.
Appreciate them for their efforts.
3.4 What team-building games are great to build up remote development teams?
Some of the best virtual games to build up remote development teams are: