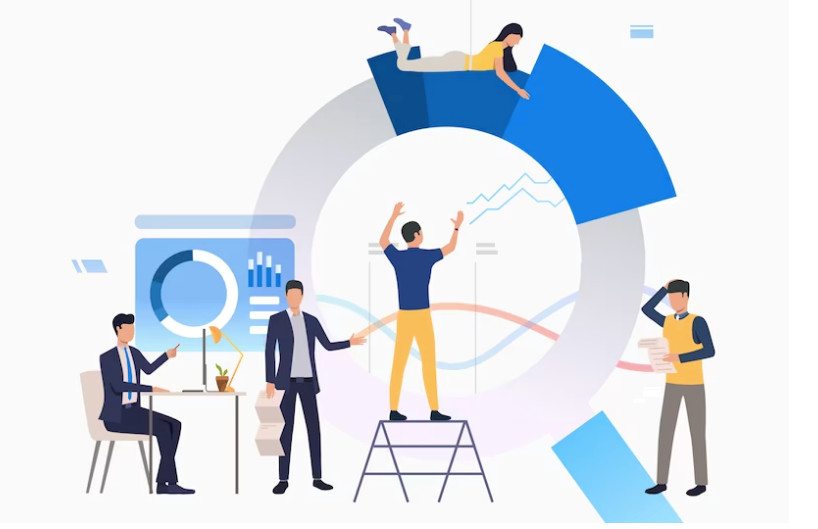 If there's one thing companies want to absolutely nail, it's to streamline all their business operations and take efficiency to new heights. If there is any tech-forward solution that helps companies achieve their goals, it's through the usage of SaaS tools. It explains why 99% of companies use one or more SaaS solutions globally. 
More and more people are embracing the idea that when the workflow is managed properly, all work will be organized and done systematically. Therefore, the demand for workflow management systems is increasing each year. It's a known fact that activities, when done with specialized systems, generate positive results benefiting the entire company. With that being the case, discussed below are some incredible SaaS tools your company can use. 
1. 10 SaaS tools to improve workflow within your company
Today, in the global industry, we can see cutthroat competition between SaaS companies. For every SaaS tool we need, at least nine other alternatives provide almost the same features. It becomes a challenge for people to decide which to go ahead with. If you are in a similar situation, fret not, for we have curated and carefully picked the best SaaS tools from different market segments for you.
1.1 Wayleadr for simplified parking management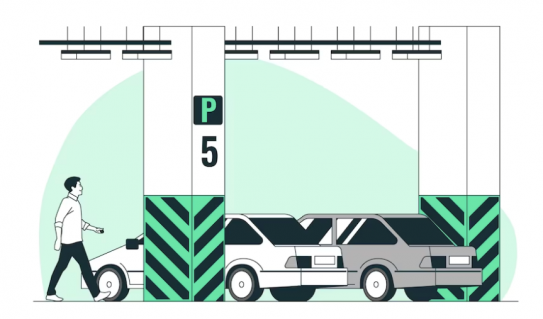 Your employees' first and last physical point of contact with the company is the parking lot. These parking lots are usually overcrowded or not efficiently used, which leads to dissatisfied people at work. Many potential investors, customers, and other people who visit your company premises will also be disappointed when they learn that proper amenities aren't provided. 
Considering that almost all people use their vehicles to commute to work, the need of the hour is a smart parking management system. One such amazing parking management app that must be one of the SaaS tools you use is Wayleadr. It can be quickly integrated into your entry gates, sensors, devices, cameras, and more so that you and those who use it have a seamless experience on the application. People can book their parking slots in advance and see their status in real-time. With everyone finding a parking spot for themselves, you can finally say goodbye to parking woes with Wayleadr!
1.2 Smallpdf for faster documentation
All companies go through innumerable documents each day, most of which are stored digitally in PDF. With the increasing concern and demand for eco-friendly methods, paper has taken a backseat, and PDFs have taken the wheel. However, you cannot expect everyone in your company to be well-versed in using digitized documents, let alone PDFs. Enter in Smallpdf, a must-have SaaS tool that improves your productivity and confidence in using PDF. 
Here are a few convincing reasons to understand why exactly your company needs Smallpdf:
It can

convert PDFs to editable Word files

, create e-signatures, convert images into PDFs and so much more

It resolves most document challenges by offering 20 PDF tools

It's used in 195 countries and developed in 24 languages

It can process 100 million tasks monthly

It has a brilliant UI and is compatible with all devices.
1.3  TravelPerk for corporate travel management
Corporate travel can be an extremely costly affair, especially if your business requires you to send your teams to different locations. From booking to tracking expenses, everything is possible when you use TravelPerk. It's a corporate travel management solution that makes all your journeys smooth and comfortable. It has the largest travel inventory due to the constant data collection and monitoring and provides the best deals. 
TravelPerk also helps manage expenses, so you don't exceed your travel budget. It also ensures that you get back at least 80% of the money, if not more, if you cancel trips. The application has a plethora of booking choices regarding corporate flights, trains, hotels, Airbnbs, and car rentals. If you want to make traveling enjoyable for all your employees, use this application to manage business trips. 
1.4  HubSpot for better customer relationship management
HubSpot is a customer-centric SaaS tool that companies use to build their customer service, marketing and sales. Another reason HubSpot is used widely is that it's one of those rare high-quality CRM tools that are super affordable. Companies of all shapes and sizes can use the free version to get the job done. They can also pay a subscription fee to access additional features when required. 
Here is why you need HubSpot if you wish to optimize workflows:
It provides a real-time picture of your entire sales pipeline

It creates detailed reports on each sale, total revenue and the success rate

It increases the number of onsite visitors with the help of banner advertising

Its live chat and helpdesk feature helps you to answer and resolve customer queries quickly

It comes with 100+ integrations that can be merged within your company's system in no time. 
1.5  Calendly for scheduling meetings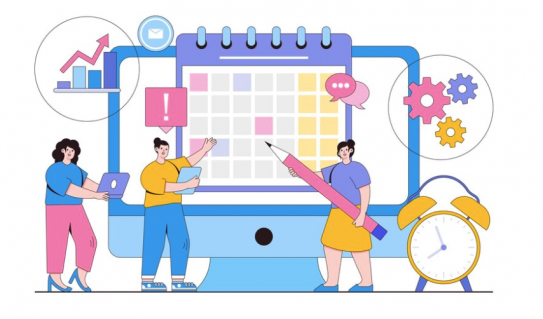 Since the pandemic, remote working and hybrid working have taken center stage and companies are holding meetings every other day to establish a culture of accountability at work. All meetings were once scheduled manually after seeing the availability of those involved. Calendly is a SaaS tool that keeps everyone updated on the meetings and appointments for the day. 
Calendly is a calendar tool that records all upcoming meetings and sends notifications and alerts so you don't miss out. It improves the overall workflow in the company in the following ways:
Helping people manage their schedules much ahead of time

Sending notifications for upcoming meetings and easily rescheduling them in adverse situations

Increasing coordination and follow-up among teams with the workflow feature

Integrating smoothly into the existing systems of all businesses, regardless of their size

Promoting a productive work culture with the meetings.
1.6 Amberscript for transcription
It's quite often that people don't understand or retain whatever is spoken during meetings. Important information and updates may easily be missed leading to a huge communication gap. It's better to provide your workforce with content in a proper document form, so they are in the loop with what's happening and what's expected of them. Amberscript is an efficient SaaS tool that converts audio into text within minutes. 
Amberscript supports different types of content, like videos and subtitles. People can use it during meetings to record what they've said in written form. Language isn't a barrier anymore as it uses AI to generate subtitles and transcribe in different formats. It saves a lot of time, which is usually spent on updating and receiving feedback from every single person involved.
1.7  MailChimp for email marketing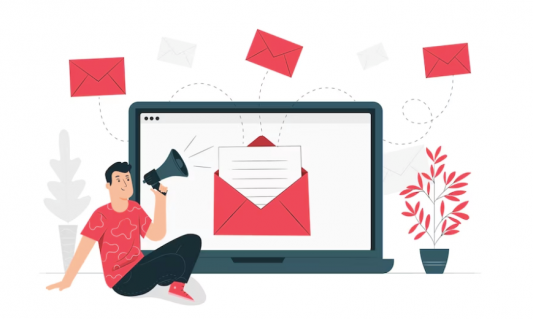 MailChimp is an all-in-one application that is helpful where email marketing is involved. The SaaS tool proactivity builds engaging campaigns and analyzes data for better decision-making. It also focuses on healthy contact management practices between your company and its customers and clients. 
MailChimp can also automate marketing, manage audiences and develop meaningful insights. It also does the following:
Optimize all marketing efforts

Bring in high-quality leads

Align sales and marketing teams

Improve the ROI on campaigns

Adapt marketing campaigns to the latest trends and technology. 
1.8  Google Analytics for audience engagement awareness
Google Analytics received recognition in the past few years as an affordable and accurate SaaS tool that thrives on data analysis. These data-backed decisions and detailed insights help companies evaluate their performance. You also get a deeper understanding of what your customers are looking for, how they connect with your brand, and if your previous marketing campaigns connected with them how they were intended to. 
Google Analytics can also measure traffic to your website and categorize them by traffic type and geographical location. It's a tool that doesn't require experts per se and can be used by all companies. In layman's terms, Google Analytics must be your go-to SaaS tool if you want to dig deeper to understand how people are engaging with your company. 
1.9  Lucidchart for data visualization and teamwork
Lucidchart is a cloud-based SaaS tool that is best suited for diagramming purposes. It provides visual aids to the content you provide so that information is clear to everyone, thereby improving workflow. The tool is equipped with many customizable temples and drag-and-drop pictorial elements. 
Lucidchart also improves collaboration between teams as it enables them to co-edit, communicate and comment on diagrams and charts. It provides a wide range of design elements and sparks the interest of people who visualize data. For users who need visual stimulation to upgrade the overall look of the content, you now know what you need. 
1.10  Wix for website development
No tech-forward business of today will survive without a website. Establishing and strengthening brand identity online has become more important than any other aspect of the business. Showcasing the products and services on the professional website is a great way to attract more views and is possible when you use Wix. 
Wix is a website builder tool that designs state-of-the-art websites for companies in their nascent stage of operation. It is affordable and creates unique websites with the most advanced features and readily available templates. Try Wix and thank us later!
2. Be a market leader and claim what's yours
As discussed above, there are a few phenomenal SaaS tools that can deliver results beyond your imagination. When those tools improve productivity and bring more success, it's a win-win situation. When it comes to selecting one, identify the tasks your company does repeatedly and find one that does the same in a better way. Thankfully, most of the tools in this list have a trial version that you can test before you go all out. 
By B Naomi Grace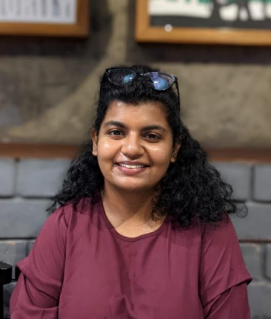 About the Author:
Naomi Grace is a freelance content writer with a Master's in Mass Communication. She loved writing poems as a child and turned her passion into a profession in 2019. Her greatest joy comes from knowing that her content has the power to help someone. She also loves singing songs, baking cakes, and editing videos. When she's not writing, you can find her kickboxing with her brothers or enjoying a cuppa Joe at her favorite cafe, or wandering through nature, away from city life. You can reach out to her at [email protected] and she'll be delighted to be of help.