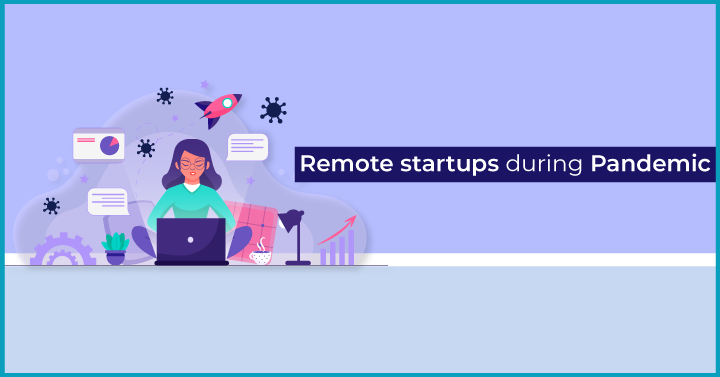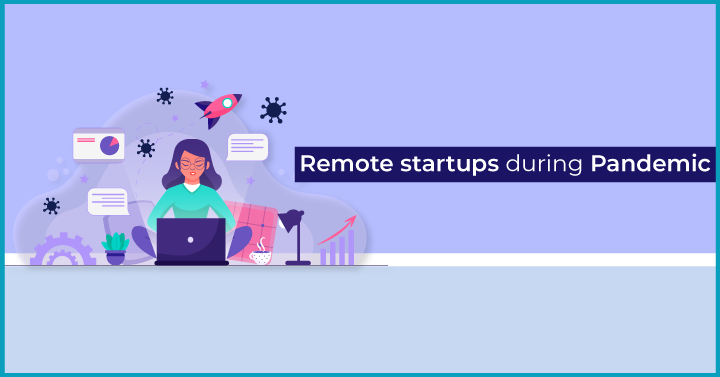 In the wake of the COVID-19 pandemic, remote-work/work from home has become the buzzword and will continue to be, what we call as the 'new normal'. Businesses, regardless of the industry they belong to, are transitioning from their traditional offices to remote-workspace. Although for some companies, this shift is temporary, some firms are planning an absolute exodus of brick-and-mortar workspace. However, while these firms are making their way through this new normal, there are several remote startups who have adopted teleworking long before the outbreak mandated it.
Using the right tools and technology, favored practices that enable effective teamwork, and lead to the project's success, remote work has become the bread and butter for these firms. This post sheds light on these remote startups and some major remote team management tips from each of them.
Let's begin,
Fully remote companies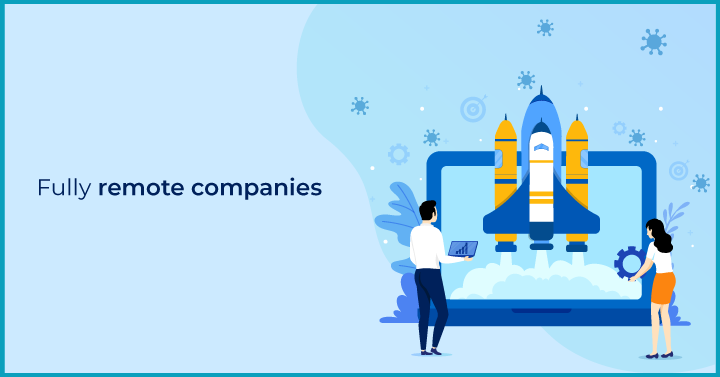 1. Toptal- the world's largest fully distributed workforce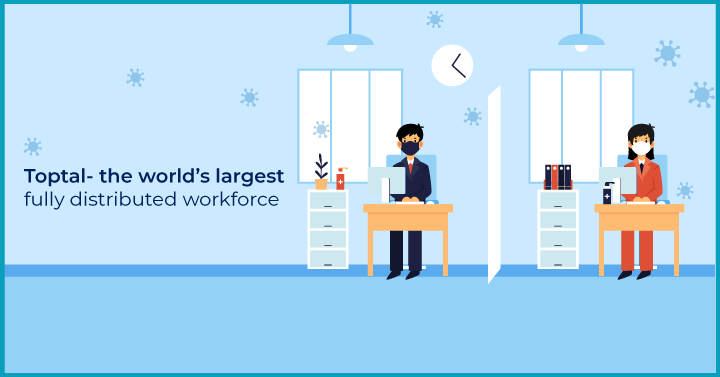 Company background
Founded in 2011 and headquartered in San Francisco, California, Toptal is one of the leading Silicon Valley remote startups. It connects thousands of the world's top 3% freelancers (senior developers specifically) with different startup companies throughout Silicon Valley, Europe, Asia, and the United States. Their clientele includes companies like J.P. Morgan, Pfizer, Airbnb, Zendesk, and numerous other startups.
How do they manage remote teams?
Remote work is at the core of Toptal's business offering and the ability to hire top talent from anywhere across the globe is the biggest benefit of the virtual set-up. The video conferencing tool – Skype is what the founder has used ever since he started his journey as a founder in his hostel dorm at Princeton.
Continuing the same today, the team members use Skype and emails to communicate. Even though there are no fixed hours to work, accountability is taken seriously at Toptal and hence everyone is required to send an impact report of their work via emails to the higher-ups.
To keep the team engagement alive, Toptal organizes multiple events and meets where everyone is brought together. Besides these in-person events, they hold virtual team parties to maintain their company culture. To top it all, Toptal provides unlimited paid vacations/leaves.
2. Zapier- work smarter, not harder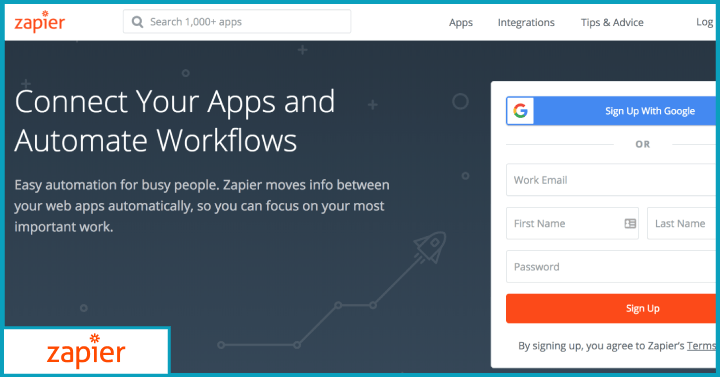 Company background
Zapier– the workflow automation leader, is a 100% remote startup having 300 employees spread across 28 countries. Founded in 2012, the company hit the ground off being completely remote even though the co-founders' Wade Foster, Bryan Helmig, and Mike Knoop were in the same city.
So, how did this startup scale-up during the times when remote work was just considered a perk and not strategy?
Let's see here,
How do they manage remote teams?
Zapier believes in hiring the clan of doers- who are able to prioritize, who can brainstorm and find solutions to critical problems, and those who take ownership of the actions. Having the right team is half the work done.
The next key to efficient remote work is the ability to communicate clearly. Zapier only hires employees who can communicate verbally and on paper. That's because wasting time on pesky clarification will just hamper productivity.
You must be thinking, what about the company culture?
Well, Zapier organizes retreats for their employees to connect, know them better, and keep the team engagement alive. In addition to these, Zapier invests heavily in tools and technology. Slack, Async, Github, Trello, Google docs, and Zoom are some of them that form their strong toolkit. All these practices cohesively make Zapier's remote work a success story and make them one of the most successful remote startups.
3. Upworthy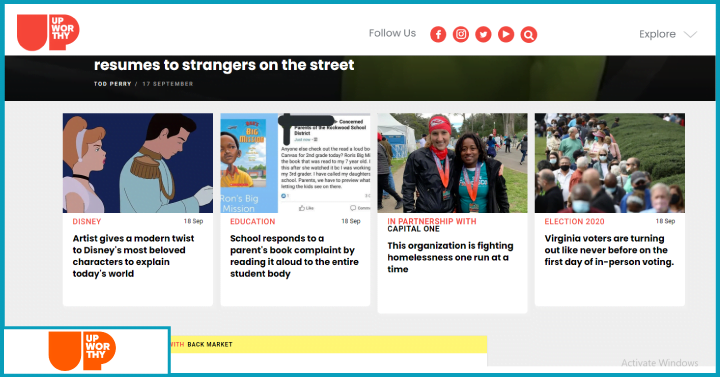 Company background
Founded in 2006, Upworthy is a content distribution team that aims to create awareness about issues related to social stigma and influence leaders and trailblazers to shape the culture for the greater good. They are working in a 100% virtual set-up and successfully creating a positive impact ever since.
How do they manage the remote team?
Upworthy believes in hiring people who require minimal to no supervision at all. They can work from anywhere across the globe as long as they are getting things done. Of course, no one has time to micromanage when you are already working in different time zones.
Not a lot of data is available on the net to dig deep into the functioning of Upworthy. However, from what is found, Upworthy heavily uses Google Hangouts to conduct meetings and connect with the remote team.
Unlimited vacation days, offering flexible schedules to accommodate doctor appointments, run essential errands, and more such perks are what attracts remote employees to work for Upworthy.
4. Buffer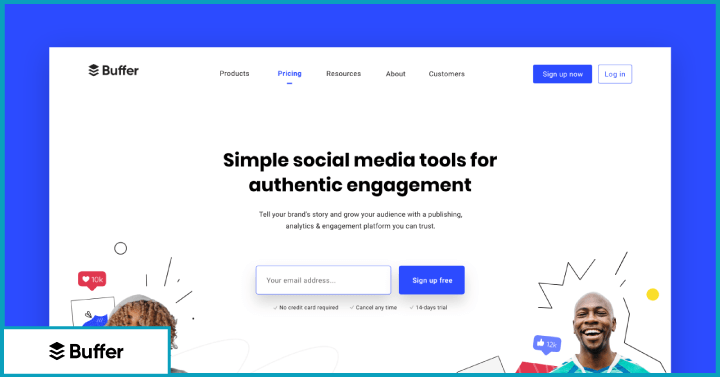 Company Background
Pioneering Radical transparency in the business industry, Buffer is a fully distributed team and is known for the innovative ways it brings to life. Founded in 2010, Buffer is a 100% remote company with 85 members working in a coalition from about 15 different countries.
Let's learn about their working practices,
How do they manage remote teams?
Asynchronous communication is the staple for the remote teams at Buffer. They extensively use Threads for effective communication and collaboration. The major benefit they get from the text-based communication is that it forces principled thinking- people think before what they write and convey it better.
They use synchronous communications only during casual hangouts, urgent matters, and one-on-ones. To keep the culture going, Buffer organizes events like hack-week which solves two purposes, one- brings out the competitive spirit and two- helps them improve their ongoing processes.
To ensure employees' well-being, Buffer has recently moved towards a 4-day work policy owing to the stress and uncertainties caused by the recent outbreak.
In short, tools like Slack, Zoom, and Threads keep them going and empowers team-building in the workplace.
5. Github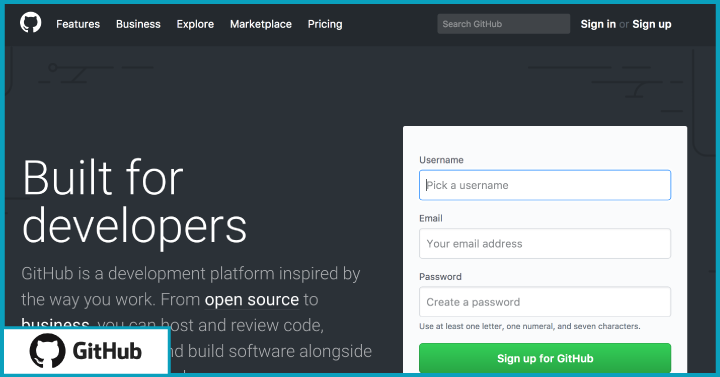 Company Background
Founded in 2007, GitHub is providing hosting solutions to customers and helps them build software. It is a suite of tools and workflows that is transforming the ways people build software within businesses regardless of the size. Remote work was not a part of the plan for Github, it just happened as the founder did not start with a brick and mortar office, landed a client from overseas, and hired top-notch talent offshore.
Ever since Github strongly believes that people should work from wherever they are the happiest and that makes them one of the ideal remote startups to work at.
How do they manage remote teams?
According to Github, diverse culture, increased productivity, better work-life balance, satisfaction, and community are the benefits you can reap from remote work set-up.
But, how do they manage to attain all of these under one umbrella?
Asynchronous communications to manage workflows are a vital part of Github's remote work set-up. Not everyone is present at the same time (given the varied time zones) and hence they give their inputs as and when they are available. Slack and docs are their preferred channels. For other pressing issues and one-on-ones, they use Zoom or teams. Having designated channels for different purposes help them enhance productivity.
To promote culture and enhance satisfaction, Github encourages employees to attend local meetups, provides complimentary gym memberships, Amazon gift cards, unlimited paid vacation, and covers for work-related conferences.
Trust, autonomy, flexible schedules, and no stringent policies help GitHub sail through the remote work set-up at ease.
6. Skillshare
Company Background
Based in New York City, Skillshare has employed over 40 professionals to help close the professional skills gap by providing access to high-quality online learning. Over the years, it has served more than 3 million students globally by offering them more than 18000 taught classes in varied fields of design, technology, art, film, and many more.
Let's see how they transit to remote-work set up?
How do they manage remote teams?
Initially beginning with a 30% distributed workforce, Skillshare has now gone fully remote in the wake of COVID-19. Keeping the communication open and helping the employees feel supported is the mantra for successful remote team management.
Skillshare has invested in tools like Zoom, Slack, Hangouts, and Skype for daily check-ins or stand-ups or one-on-ones. Apart from these, they also have Confluence, Asana, and Trello for team, tasks, and project management.
Unlike other teams, skillshare members follow a strict schedule to log in and log off. This helps them prevent burnout and ensures employees are not over-working. Moreover, skillshare encourages its team members to share funny memes, puzzle pictures, or make a book club to keep them engaged.
7. Automattic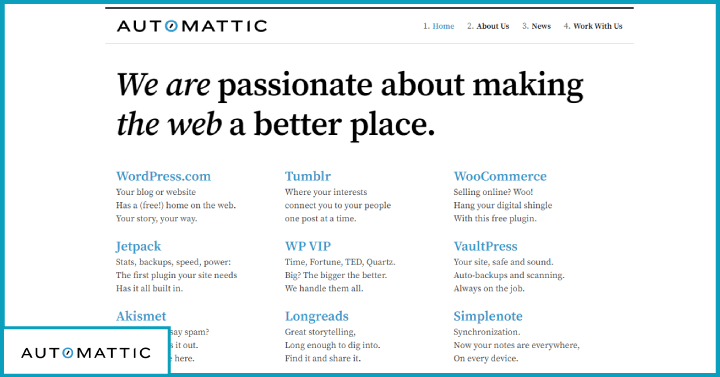 The company background
Automattic. Inc, founder of WordPress is a fully distributed company and is headquartered in San Francisco. With a workforce of over 450 employees, Automattic is working cohesively from around 45 countries. They are divided into 70 different teams, that are described as a collection of small startups working in harmony.
Are you thinking what I am thinking? How are these teams working as coherent when they are scattered across the globe?
Let's see here,
How do they manage the remote teams?
For Automattic, a right tool inventory is an answer to seamless remote team management. According to the CEO Mr. Mullenweg, you can only keep the team in the loop and in sync when you have the right tools to do so.
After a lot of trial and errors, they stick to the following tools:
Slack, a business chat app used for day-to-day communication
P2, a WordPress theme modeled after Twitter's stream with in-line replies for more in-depth discussions
Wikis, field guides with content that rarely changes
Zoom video conferencing
Along with the right tools, Automatic gives liberty to the employees to work according to their schedules (the time when they are most productive), organizes a yearly meetup to an exotic locale, and also provides the freedom to arrange their own outings two to three times a year.
8. Basecamp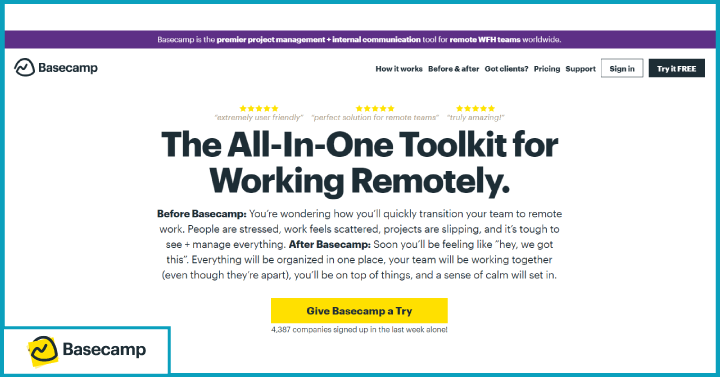 The company background
Initially started as 37signals in 1999, Basecamp changed its name in 2014. Although it is headquartered in Chicago, employees are free to work from anywhere they want. That is the reason their team of 50 workers is spread across 32 countries. Working remotely for the last 21 years, Basecamp is successfully serving its clients with better project management and real-time communication solutions.
How do they manage remote teams?
They use their internal tool Basecamp to document any project-related tasks, ideas, requirements, feature requests, websites to look at, something a client's said; anything at all.
This helps the entire team to stay on course with what's going on and gives a clear view of what others are working on to collaborate and sync their work accordingly.
There is no other secret ingredient to Basecamp's remote work success story.
9. Knack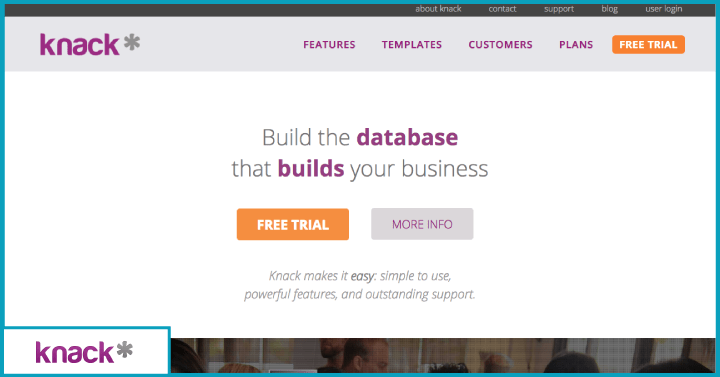 The company background
As they say, Knack's headquarter is the internet, which means, they are a 100% remote startup company. Knack makes it simple for users and customers to build applications without any time-consuming coding. Currently, they are a team of 30 workers and are growing their horizons.
Let's see how do they manage their remote team,
How do they manage their remote teams?
The ability to communicate succinctly is considered the most crucial one at knack. Synchronous communication is the part and parcel of the knack team. Daily stand-ups, one-on-ones, and team onboarding are all done via google hangouts.
They have a formal remote work policy to ensure everyone is in the loop and is present during the meeting. Time independence is not 'knack's thing'. These real-time conversations help them remove friction.
Having trust and fostering autonomy is the foundation of their strong remote team. Transparent communication, distributed decision-making, and simply treating them as human beings are the best ways to keep the team engaged and connected.
10. Treehouse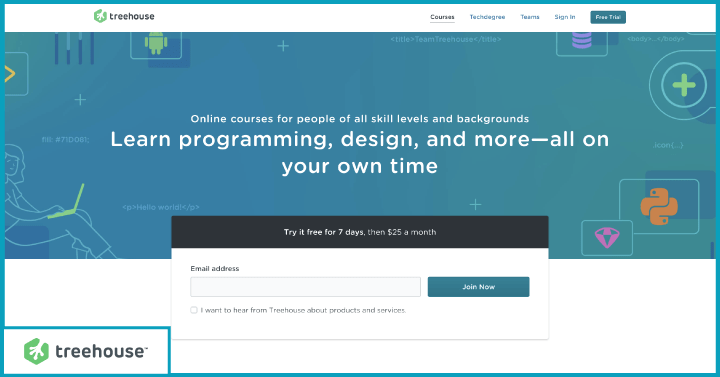 The company background
Treehouse is a learning platform for coders. They are driven by the mission to diversify the tech industry through accessible education, unlocking the door to opportunity, and empowering people to achieve their dreams. Founded in 2011, they have taught over 260,000 people how to code and design.
How do they manage the remote teams?
With 63% of their workforce that is distributed, they encourage people to work from anywhere that is effective. Now that they are compelled to go 100% remote, effective tools and trust is the foundation of a successful virtual set-up.
The tools that they use are:
Zoom- video conferences, one-on-ones
Asana, Trello, Google Docs- project management and collaboration
Mode– Data analysis and reporting
Slack– Asynchronous communication
Google Draw- whiteboard ideas
Besides this, the founder provides immeasurable perks like health benefits, retirement contributions, a four-day workweek, paid sabbaticals, and a lunch stipend, for starters to keep the employee satisfaction at par and enhance retention. Who does not want to work at such remote startups?
11. Twitter- setting major goals for remote startups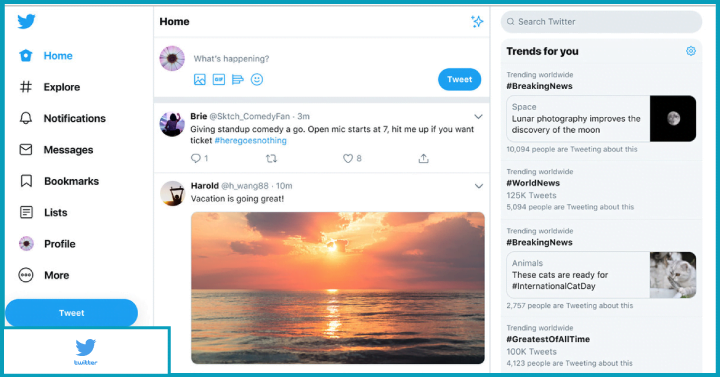 The company background
Headquartered in San Francisco, Twitter is home to over 5000 employees and is a well-known, widely used social media platform. Originally working in their co-located offices, Twitter has now officially announced remote work for its employees amid the pandemic. Mind you, this is not a temporary change, they have made remote work their new normal for an indefinite period and will continue to work as one of the remote startups.
How do they manage remote teams?
Even though they were preparing for remote work for the last 2 years, they did not see this pandemic coming. They were looking at the growing trend of remote work and wanted to provide it to their employees for their satisfaction.
Taking an innovative approach, twitter organizes a virtual camp for parents to help them keep their kids engaged in different activities. The HRs are trying to support them on an emotional, mental, and physical level.
They also conduct the #OneTeam Meeting every month to bring the entire team together. Twitter members use Slack channels for real-time communications where they post comments, ask questions, etc. To prevent meeting burnout, they have a strict policy where the one conducting the meeting has to specify the agenda ahead of time.
Not just that, to ensure employee well-being, they have clinical psychologists helping their employees to get through these tough times. They have a designated group for parents where they flag their issues, and not just that, they have suspended performance ratings for the year to reduce stress.
Overall, employee well-being tops their agenda.
The Takeaway: Remote team management tips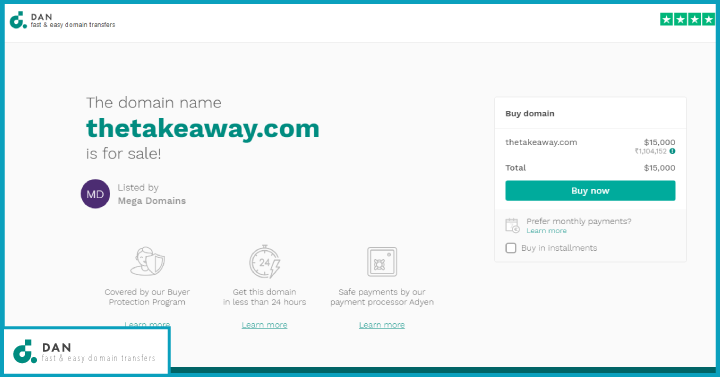 Practice accountability and foster trust
Trusting your employees to accomplish the tasks is vital for remote team leaders. When you hold them accountable and give them responsibility, your workforce will naturally complete the work and meet the deadlines.
You can learn this tactic from Zapier and Upworthy, and practice the same at your firm.
Weekly check-ins to track the progress
While you are extremely flexible with your employees and their schedules, it's necessary that you track their progress regularly. You can use either emails or other communication channels to do so.
Github is a prime example that has proved how to leverage the benefits of emails to retain productivity.
Employers should focus on hiring people who can take responsibility, prioritize their work, and are trustworthy to meet the deadlines. After all, remote work is all about efficiency and trust.
Zapier owes its success to this policy. If you want to manage your remote team without a hitch, and with no need to micromanage, opt this policy from Zapier.
Remote startups can only thrive with the right technology and tools. So leaders must ensure they have the right tools in place to make communication and collaboration easy for employees.
Automattic, Treehouse, and Zapier exhibit their toolkit and how they use their tools. It can help you select the right one for your team.
Ensure employee well-being
Amid the uncertainty and chaos, leaders must ensure their employees' mental and physical well being and should take measures to give them the best work environment possible.
Twitter has set high standards when it comes to employee well-being. The workshops they conduct for parents, 24*7 counseling for the employees, and so on have given you some goals to attain.
Remote startups: Conclusion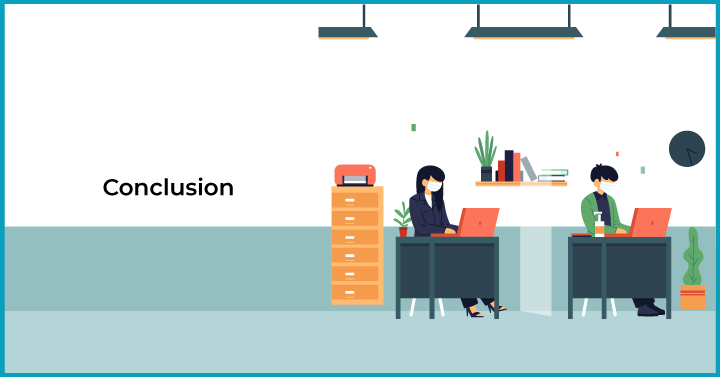 The above-mentioned list of remote startups is a prime example of how remote work is not just a workplace fad, but a resilient strategy to navigate through such tough times. It benefits your organization in multiple ways; better work-life balance, enhanced productivity, reduced carbon footprint, and reduced space costs are amongst those many.
Given are the musings from these 100% virtual set-ups that leaders can leverage to take a full-proof remote strategy and lead their teams to succeed. What are the strategies you have been following?