'Sorry, I was on mute!' is a line you've undoubtedly heard (or said) at least once during virtual team meetings. It happens to the best of us.
Remote work has become part and parcel of the modern business world. But, in spite of the fact that it's so ingrained in the way we work, there is very little material that offers remote team leaders best practice outlines.
Sorry, I Was on Mute (SIWOM)—a blog built for the ever-growing tribe of remote team or distributed team managers—meets that need.
SIWOM is an independent resource that explores all that it takes to improve your remote working setup to ensure your projects and teams are being managed well—whether you're part of a large corporation or start-up or are managing freelancers.
We write, create and share content that aids the remote management experience.
This content includes:
Insightful Articles
In-depth 'how to' guides
Brilliant lists
Tool reviews
Tips and tricks
Insightful case studies
Most importantly, we aim to keep you and your interests as a remote team leader at the heart of our content, regardless of its format.
Who is a Remote Team Manager?
Whether you manage team members across five different time zones or on another level of your office building—or you manage a team from home, even for just a couple of days a week—you fit into the 'remote team manager' category.
While 'remote team manager' isn't necessarily a widely recognised job title in and of itself, there are no doubt unsung capabilities that are required for the role—and most who fit the description have had to self-learn those.
Whether mastering virtual communication (think: 'Sorry, I was on mute!') or maintaining team culture across different locations, you've probably had to navigate the often awkward or challenging aspects of a distributed team setup. But, in doing so, you've likely added a variety of skills to your repertoire without even knowing it!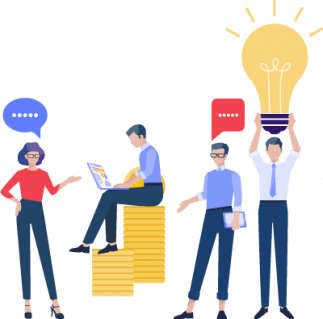 Meet the Founder – Aakash Gupta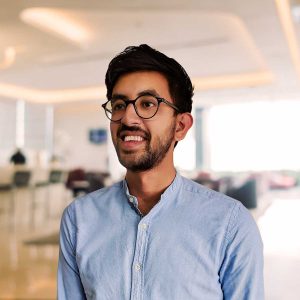 Originally from Sydney, Australia, Aakash has worked most of his career from home, co-working spaces or cafés. He also embraced a digital nomad lifestyle for six months across Europe in 2019.
He has over five years' experience in remote team management, leading sales, marketing and development teams across India and the UK.
He started his journey as a remote team manager after being tasked to set up an offshore marketing and sales team in Bangalore, India for his family software company.
After returning to Sydney and then moving to London, he realised there was no hard and fast 'playbook' to help remotely manage his newly built team, igniting the idea of Sorry, I Was on Mute.