1. How Do You Celebrate Someone's Retirement?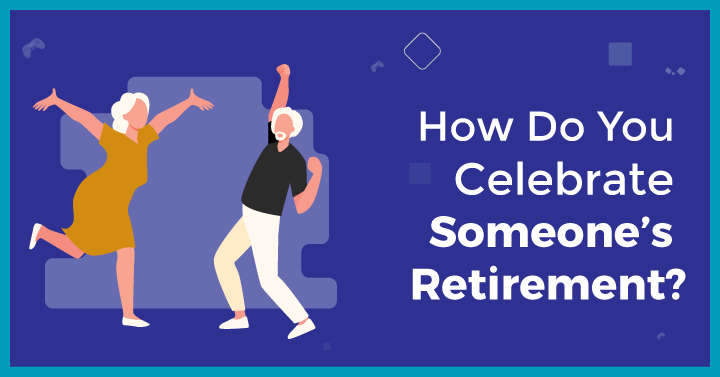 We are long past the days when we sent off a retiring colleague with just a card or cake. Workforce retirement parties are now getting a much-needed makeover with innovative retirement party ideas for coworkers. 
A good retirement celebration aims to strike a balance between honouring the departing employee and recognizing the contributions he or she made to the company. All of the celebrations should be centred around the guest of honour, the retiree. The best way to go about this is to find out what your soon-to-be ex-coworker likes. You can do this by directly asking them, or by asking those team members who they've worked within the past.  This lets you pick a theme for the party decor, games, activities and even food and beverages.
2. Office Retirement Party Ideas for Coworker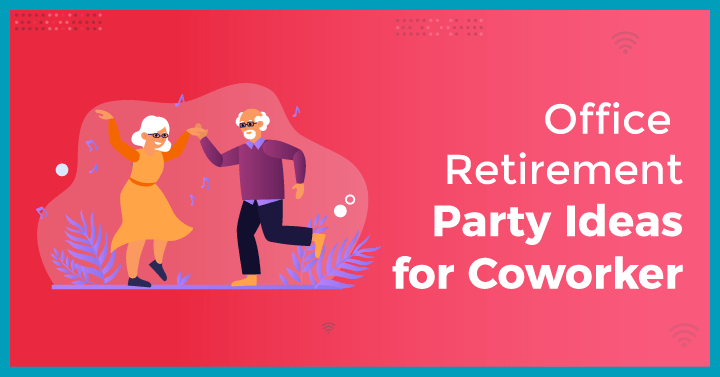 2.1 Guest Speeches to Honour Their Contribution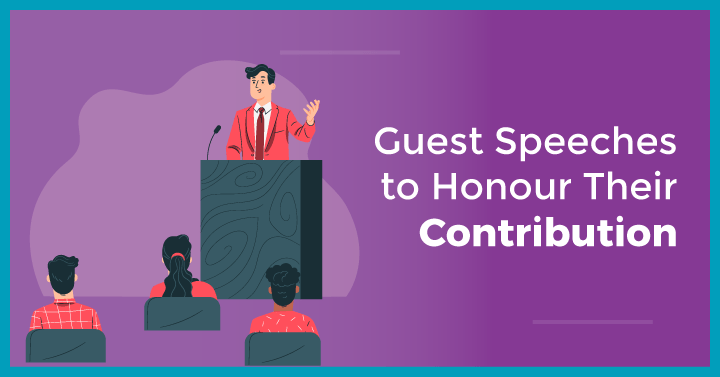 Speeches have a very special and irreplaceable place in retirement parties. A retirement speech is a perfect opportunity to look back at the journey they have taken throughout the years, from their first job to the last.
At work, it's usually the main host of the party who prepares and delivers a speech. But you can also encourage other coworkers to share their stories and experiences. Even better, invite a family member or a close friend of the retiree as a surprise guest to the party! Remember to give a heads up so that whoever wants to say something has sufficient time to prepare.
2.2 Special Segments to Celebrate the Retiree
Get creative with your retirement party ideas for coworkers, and go above and beyond to bid them farewell in style. Remember all the wonderful moments you shared together as a team one last time by creating a video or slideshow. 
Ask everyone to share something special, a short story or incident they shared with that person and prepare a short movie with those clips. Or, ask all the guests to sign a book with a short message for the retiree and gift it to them. To make the party more fun and special, you can create a special cocktail in the retiree's name and all can raise a toast to wish them the best for their future. Your coworker will definitely get emotional after seeing all these and will appreciate your love and efforts.
2.3 Theme Party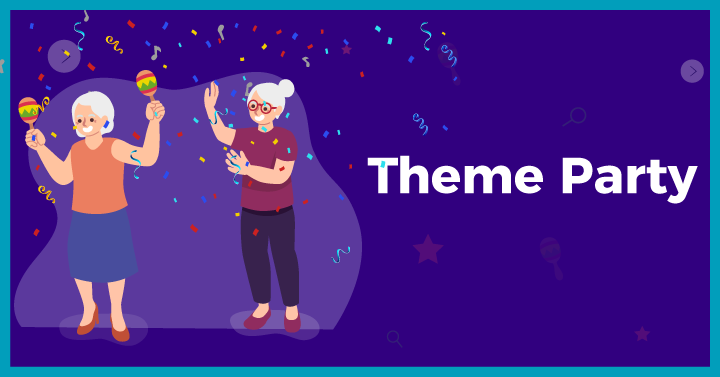 Does your coworker dress in a very specific way every day? Or do they have an interest in golf or track? As their colleague, you would be familiar with their hobbies, interests and likes. It is a great opportunity to surprise them with a retirement party themed on their favourite activity.
If your guest of honour is planning to relocate after retirement, then you can plan the party based on that location. For example, if they are moving to the coasts. then arrange a coastal or beach themed retirement party where everyone dresses up in Hawaiian shirts, and the food and drinks match the theme-i.e. Seafood platter and pina Coladas!    It will be a fun surprise to see everyone dressed up in unison in the theme chosen to show solidarity with your retiree's plans.
2.4 Retirement Special Cakes and Desserts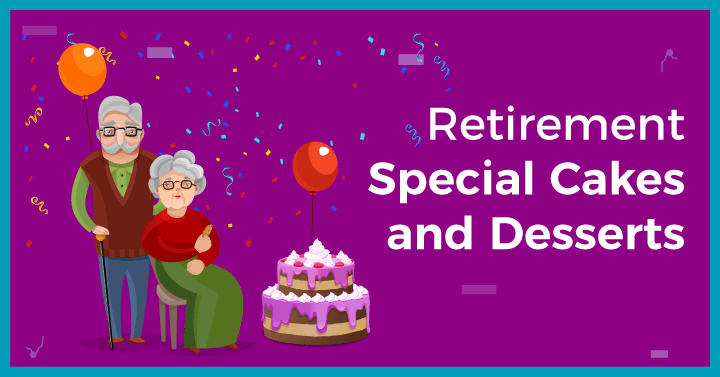 Cake and desserts are an essential part of any celebration. You can give special touches to these sweet treats and make them fit the retirement theme.
Consider their next vacation location or activity from their bucket list they are very excited about as an inspiration for the personalised cake. If you have no information about their future plans then a clock shaped cake will be the perfect choice for the retirement party. Order special cookies or cupcakes with some funny puns written on them. Here are some pun-ny one-liners you can use on these delectable desserts;
Goodbye Payday, Hello Pension!
You have finally "Got a Life!"
Retirement! Where every day is Saturday!
You're retired, not expired!
Retirement! Where every day is Saturday!
Retirement: World's longest coffee break! 
2.5 Get Outside the Office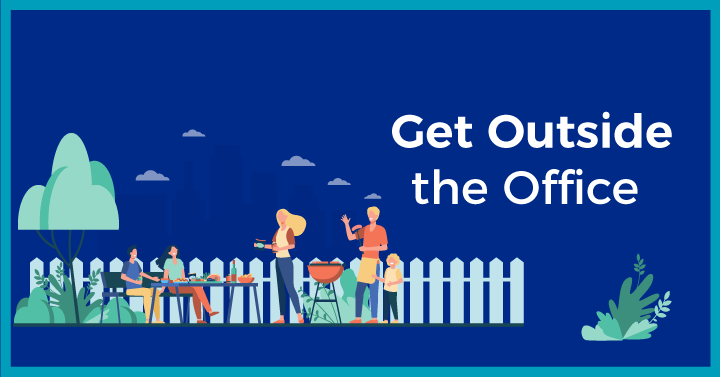 Retirement comes only once in a lifetime, so make the most of it and feed them their favourite foods and drinks. Consider taking the party to a local restaurant or bar according to the guest of honour's individual preferences.
Toast to retirement with one last team meal. A team lunch with some crafted beer at a local pub also seems like a plan. If the retiree loves picnics and parks then do not hesitate to plan something around it. Picnics are fun because you're outside with Mother Nature. A picnic table decorated with all delicious picnic foods like PBJ sandwiches, pasta salad, fresh fruits along with a BBQ sounds like a perfect plan. Enjoy playing a few games with your team or take the time to recall old memories with the retiree while surrounded by lush grass and fresh air. 
2.6 Organize a Biography Oriented Retirement Party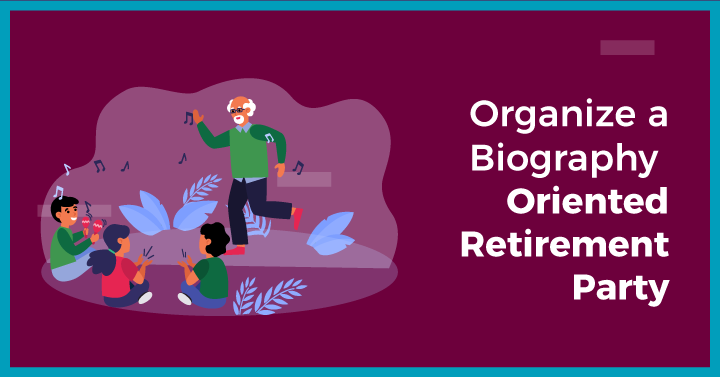 A retiree's life is made up of many people who are part of their journey. By organizing a biography oriented retirement party you are giving them one more chance to revisit old acquaintances and cherish the moments they have shared. 
Invite your guest of honour's childhood friends, their very first boss, ex-colleagues and family members to the retirement party, but keep your reach out a secret from the retiree. It will be an honour for your coworker to celebrate the biggest milestone of his or her life surrounded by special people. It will give them a sense of security to know that they aren't the only ones to cherish the relationships they've built, and the connections made!
2.7 Build a Special Playlist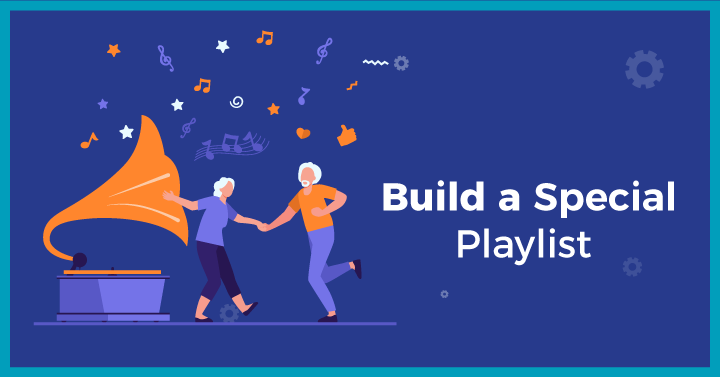 Music is a key part of any successful party. Create a playlist that everyone will enjoy, and keep the mood upbeat and fun. You can build a playlist around your guest of honour's music taste or you can also choose music that goes with the theme of your party. A good sound system and an amazing playlist can really make everyone groove to the beats. Step up your game with a karaoke party to get everyone in the mood. 
Here are some song suggestions to get you started with your playlist;
"When I'm 64," The Beatles
"V A C A T I O N," Connie Francis
Take Me Home, Country Roads," John Denver
"Hit the Road Jack", Ray Charles
"Another One Bites the Dust," Queen
Working Nine to Five," Dolly Parton
"This Ain't Goodbye", Train
"Hall of Fame", The Script
And the list goes on….
2.8 Invite Their Favourite Speaker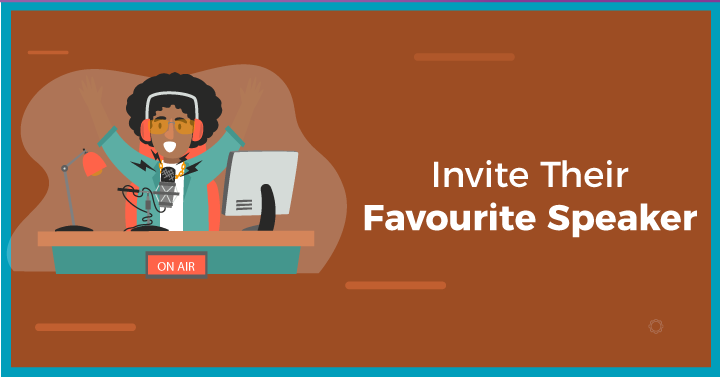 It is quite difficult for one to change the routine they have been following for the past so many years and turn the page to the next chapter of their life. A little motivation is all they need to embrace upcoming adventures with open arms.
Inviting their favourite speaker to the retirement party will be the best gift for them.  Depending on who you're reaching out to, you may need to book them in advance and pay a fee for their time. So long as your budget allows for it, it's worth it to see the look of incredulous delight on your coworker's face when they meet their idol!. If you're looking to throw your former colleague an unforgettable retirement party, this is one of the best retirement party ideas for coworker! 
2.9 Fundraise for Charity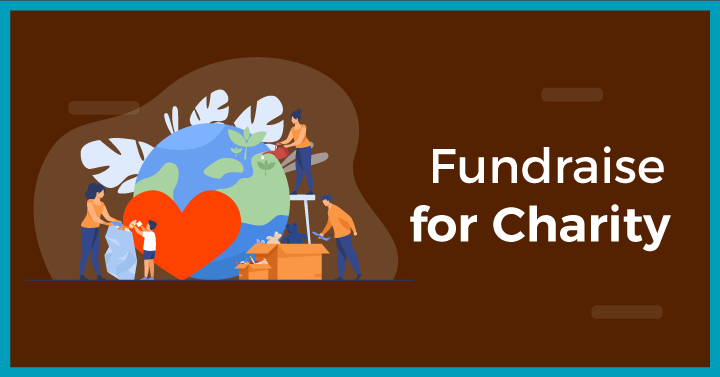 Celebrate retirement with a noble cause while still having a blast. Organizing a fund-raising event for a retiree's favourite charity will give them a deep sense of fulfilment while giving back. 
Host a golf tournament or a marathon to raise funds for the charity. As an alternative to gifts for the retiree, ask guests to donate that same amount to the fundraiser. Donate the amount raised from the fundraising to the guest of honour's favourite charitable organization. 
2.10 Give Them a Special Thoughtful Gift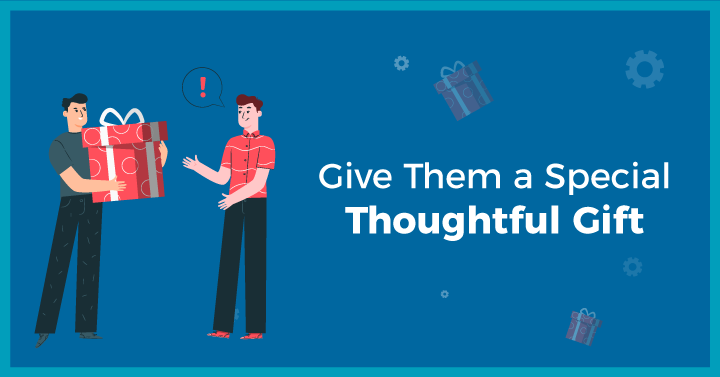 Find the best retirement gift to mark the occasion. Rather than giving a typical retirement gift, think about what is important and valuable to the retiree. You can start your search for the perfect gift by checking out these retirement party ideas for coworker;
Gift Card: Gift cards give them the flexibility to get what they really want. Buy them a gift card to their favourite coffee shop or a restaurant so they can treat themself whenever they want. Amazon has an amazing collection of all different types of gift cards to choose from. 
Vacation: Does your coworker ever mention their favourite vacation destination to you? If yes,then this is the perfect opportunity to surprise them with a vacation package to their dream location to kick start their retirement with excitement. 
Master Class: Your coworker is retiring from their work and now they have all the time to explore their hobbies. You can also help them to explore their new likings by gifting them a Master Class for their favourite activity, so they can learn from the experts and be the best.  
Spa Day: After spending the majority of their life working, finally they'' have time to relax and rejuvenate. A luxurious spa experience is a perfect gift for them to de-stress and feel fresh. 
Personalised Gift: Silverware or champagne glasses engraved with a retirement date are excellent gifts to remember the day forever. A picture book is also a wonderful present so they can relive the memories whenever they like. 
2.11 Photo Booth With Fun Props
Photographs are the best way to capture the moment in stils so we can see them later and relive the moment again. So don't look over photo booths when you are looking for retirement party ideas for coworkers. 
You can set up a photo booth with props that match the theme of your party. If you plan a normal retirement party, you can still have an amazing photo booth. There are many retirements themed props available online you can choose from. All of these great photo opportunities will ensure that your guest of honour has lots of memories to look back on after their retirement.
3. What Games Do You Play At a Retirement Party?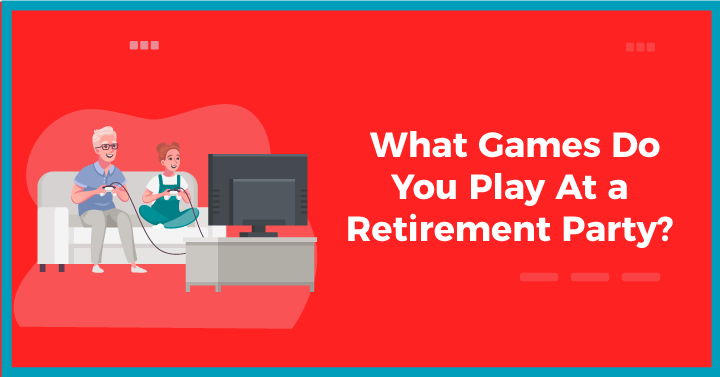 Having some competitive fun brings coworkers, friends and families closer during parties. Retirement parties are also no exception to that. It is always enjoyable to play some games, especially those that are both humorous and centered on the guest of honour.
If you are wondering which games you can play at a retirement party then worry not. We have got your back. Here is the list of some fun retirement party games you can play at the next party. 
3.1 Who Am I?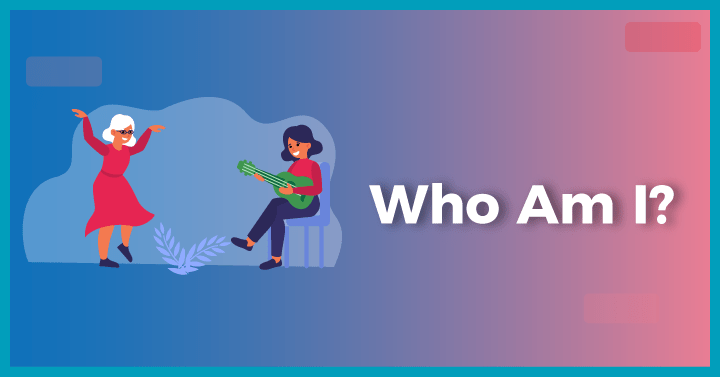 Ask all the guests to write down the memory they have shared with the guest of honour in a paper. And then ask the guest of honour to guess who the person is they have shared that memory with. Some memories will be easy to guess but some might be a little tricky and will start a hilarious conversation during the party that everyone enjoys. 
3.2 Who Knows You Best?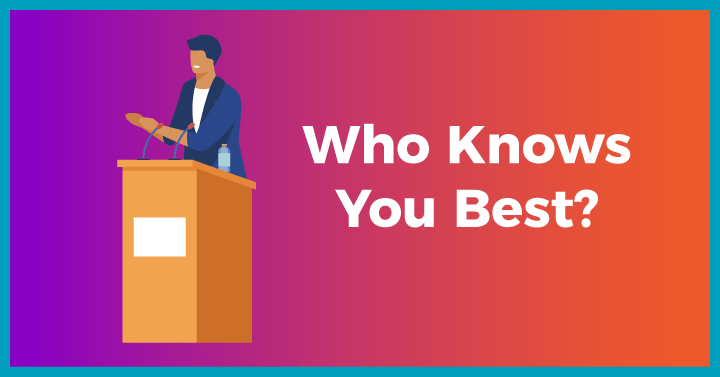 Prepare a list of questions and ask the retiree to answer all the questions before the party. Questions can be anything, such as their favourite season, food, drink, game etc. Now it's guests turn to try and see if they know the answer to these questions. Those with the most correct answers will win this game
3.3 Two Truth and a Lie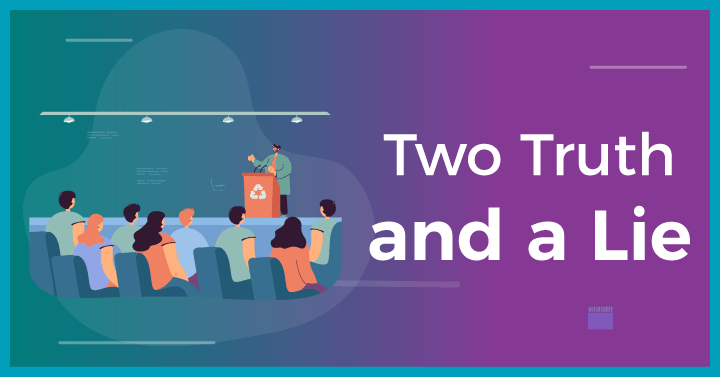 With all the time you have spent together at work, two truths and a lie would be an enjoyable game to play with coworkers to confirm how well you know them! Everyone will take turns and state two facts that are true and slip in a lie. The remaining players have to guess what the lie is. To make the game more challenging, tell a plausible lie that can almost be believable. 
3.4 "Never Have I Ever" Bingo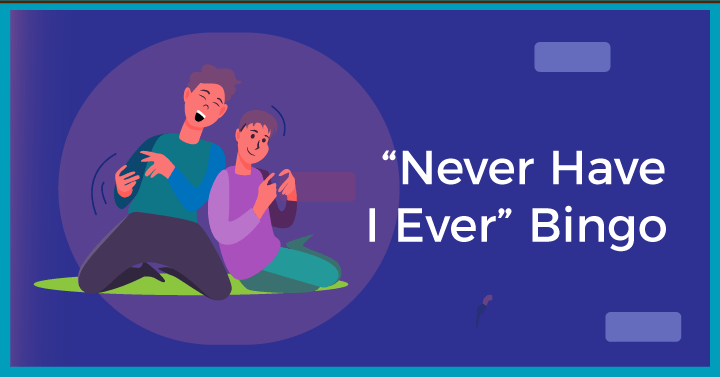 Replace the numbers with "never have I ever…" items like "visited foreign country", "gone skiing", "re-gifted something" etc. Now just like normal bingo take out a card and read aloud the item for everyone. People will cross out the item if they have done it. The one who will first cross off a row in any direction will be the winner of this Bingo game. 
4. FAQs
4.1 How Do You Organize a Retirement Party?
Here are the steps to organize a successful retirement party;
First, decide on the budget for the party and then decide who you want to invite
Once both of these things are decided finalise the date, time and venue and send out invites to all guests
Decide a gift for the guest of honour
Plan out all the activities in advance 
Create a playlist with songs that everyone likes and can dance to
4.2 What Do You Put In a Retirement Video?
You can ask your coworkers and retiree's friends & family to record a short video of them talking about the guest of honour. Then compile all those small clips and create a video that you can play at the party. A slideshow with photographs and videos of your colleague and retiree is one of the best retirement party ideas for coworker. 
4.3 What Makes a Great Retirement Party Activity?
A great retirement party activity is something that everyone and especially the guest of honour will enjoy. Any activity that is based on the retiree's hobby will make a good party activity. Some of the examples are;
Mini golf
Karaoke
Picnic 
Beer/Wine tour