Remote working can pose challenges regarding being efficient, staying focused, and many other things. In such cases, listening to work from home podcasts could help you get some inspiration and find your zone back. Nothing beats listening to a podcast on your morning walk or while taking a break from work mid-afternoon.
Inspiring podcasts can motivate you to grow holistically, all at the tip of your fingers. We have collated the 13 best remote work podcasts that are a must-listen and add some zeal to your work-from-home routine!
1. 13 Best Remote Work Podcasts
Listening to work from home podcasts is a great way to keep yourself inspired before you begin your work. Below are some of the best remote work podcasts that you can tune into through the Apple Podcast channel.
1.1 The Daily Meditation Podcast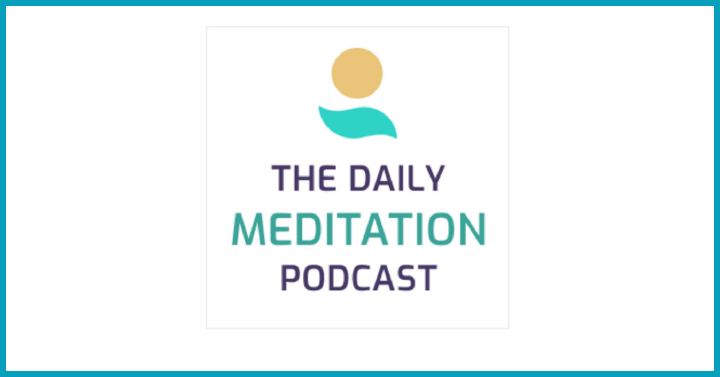 Working from home could also mean blurry lines between your work and personal life, and it could be frustrating at times. One of the best podcasts for working from home is the The Daily Meditation Podcast. Daily guided meditation techniques helps you feel more at peace, sleep better, and keep your mind and body happy and healthy.
Based on a new theme every week, the meditation teacher Mary Meckley assists you in managing your emotions and stress triggers. Some examples of the themes are Healing Anger, Humanity Towards Others, Develop Your Intuition, and more. Some of these podcasts talk about practising patience, daily affirmations, breathing techniques, etc. which helps you relax and de-stress when working remotely.
Recommended Podcast: Managing Your Reaction to Stress
1.2 The Ultimate Health Podcast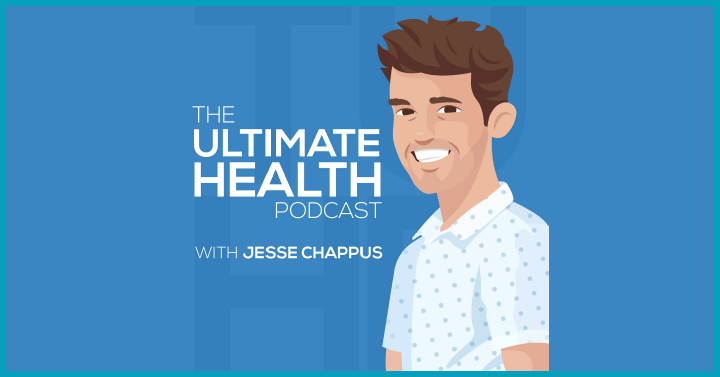 Due to a lack of physical movement while working remotely, people could feel lethargic and dull, leading to procrastination and being unproductive. This could lead to a sedentary lifestyle. Jesse Chappus and Marni Wasserman from The Ultimate Health Podcast interview world-class experts in the health and wellness community.
You could listen to topics such as fitness, lifestyle, wellness, nutrition, self-help, sleep, meditation, and spirituality. Jesse and Marni have backgrounds in nutrition, natural health, and fitness. I listen to in-depth conversations with different health and wellness experts and try to incorporate the tips into my daily routine.
Recommended Podcast: How to Optimize Your Sleep, Practical Advice From an Ex-Insomniac | Diane Macedo
1.3 Future Work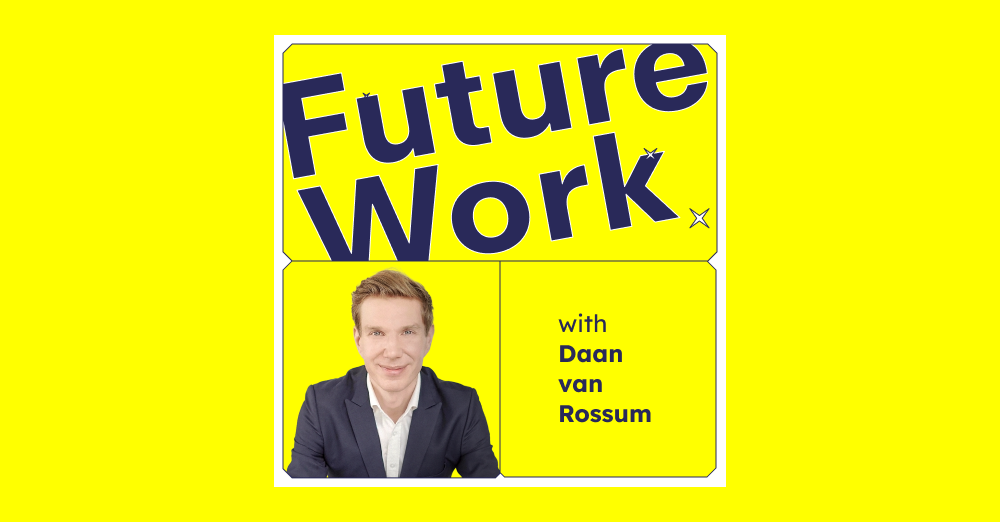 Leading a hybrid or remote team isn't just about what's happening now but, maybe more importantly, what the future looks like.
A great podcast to hear from experts studying the future of work is Future Work. Every other week, host Daan van Rossum interviews a thought leader about how we can prepare our teams to succeed now and in the future.
From AI to Talent Marketplaces and Company Culture to Employee Listening, the podcast unlocks expert insights in handy 30-minute episodes.
Recommended Podcast: Future Work
1.4 The Mindvalley Podcast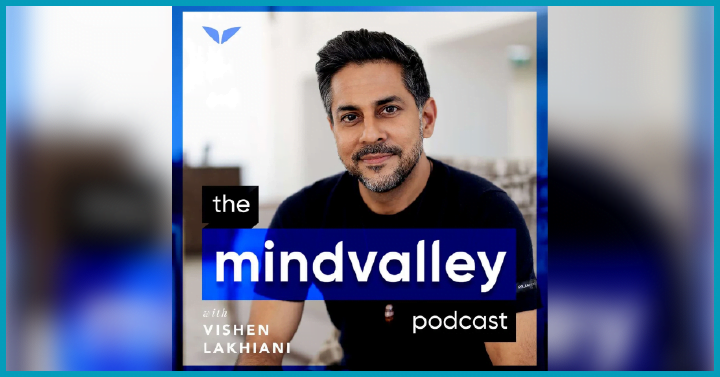 While working remotely may possibly eat away the time kept aside for your breaks, and it could become a routine and lead to having minimum or no downtime to unwind. This could have consequences on your life outside of work. As one of the best podcasts for working from home; The Mindvalley Podcast contains a curriculum that is designed by renowned experts to unleash your mind and body's potential to the fullest.
With the latest cutting-edge techniques and the best teachers, their learning platform helps you achieve personal transformation in relationships, health, mindset, and well-being. Some of their top categories include Mind, Body, Soul, Entrepreneurship, Career, Parenting, and more.
Recommended Podcast: Powerful Techniques to Wake Up Anxiety-Free - Gabby Bernstein
1.5 20 Minute Fitness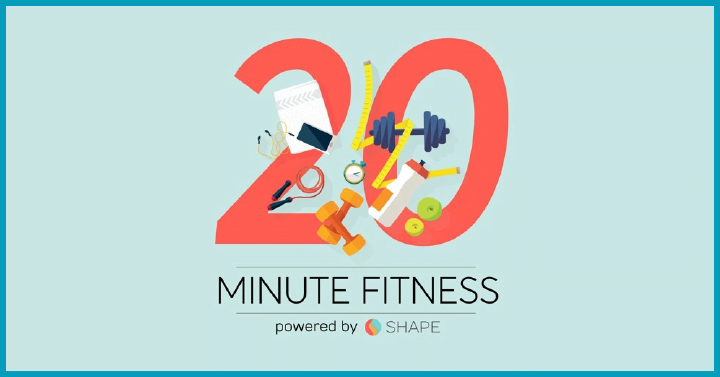 There have been numerous times when I have thought of exercising daily and staying fit, especially with the remote or hybrid working model. Many companies incorporate fitness challenges and gym subscriptions for their employees. But how often do we think about the science behind fitness and nutrition?
The 20 Minute Fitness podcast is one of the best remote work podcasts that teaches you information about the latest fitness trends, technology, nutrition, and methodology every Thursday. Some of the topics from their episodes talk about Workout Equipment, How to lower your heart disease risks, How to build healthy habits, Does intermittent fasting help with losing body fat, and more.
Recommended Podcast: How Technology Can Make Your Workouts Fun
1.6 Brave New Workforce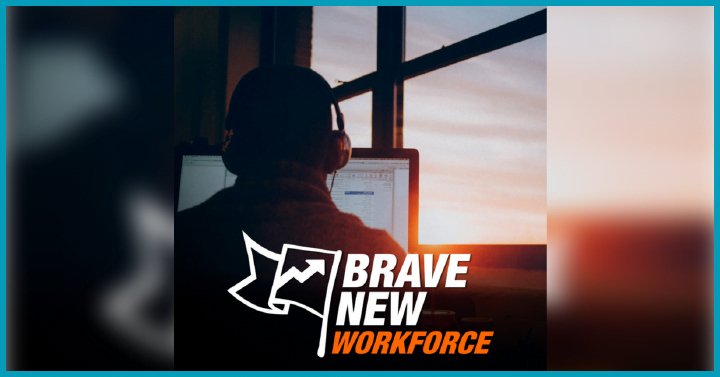 Working from home can be new to many, and it brings forth a lot of challenges like time management, remote collaboration, tracking tasks to name a few. Adjusting to the new normal can be hard. Trip O'Dell, Anna Codina, and Larry Cornett from the Brave New Workforce podcast talk about how to adapt to remote working as opposed to working in a physical office.
They share opinions from experts and tips for new employees who are looking forward to starting their careers remotely. Some of their topics include Digital Revolution, Mental burnout while working, Job interviews, and more.
Recommended Podcast: Be a Person, Don't be a Tool
1.7 Digital Nomad Cafe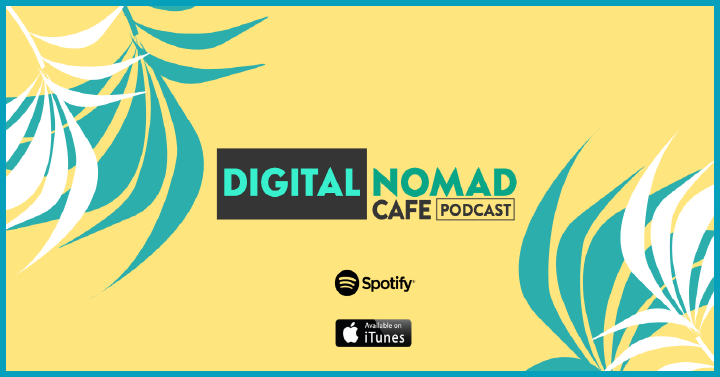 If you're a professional remote worker or someone looking to start their remote business, another one of the best remote work podcasts for working from home is the Digital Nomad Cafe podcast. Adam Finan launched this podcast in 2018 to talk about building and growing your online business with real stories and advice. He has a background in SEO, Online Marketing, and Web Designing.
This podcast benefits remote workers who are working as freelancers, entrepreneurs, and new online business owners. You could browse topics such as location independence, Tips and Strategies to get more clients, Remote Working lifestyle, Online Networking, and more.
Recommended Podcast: How to Get Business on LinkedIn with Matt Clarke
1.8 Niche Pursuits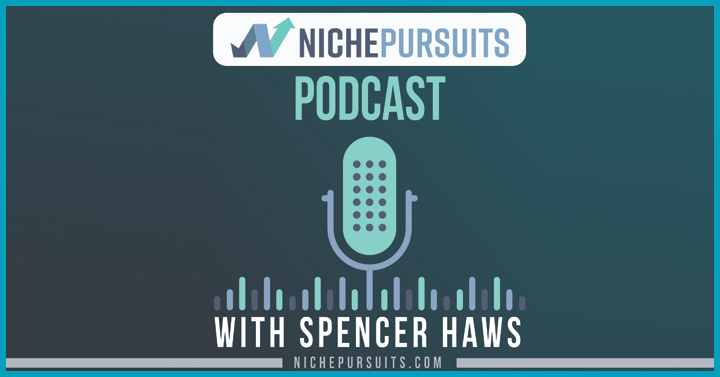 Another work from home podcast that offers valuable tips and tricks to new online business owners and marketing professionals is Niche Pursuits. You can learn all about SEO, link building, Google Ads, and everything related. Spencer Haws, founder of Niche Pursuits talks about his journey of experimenting with different business ideas and starting various online businesses.
An expert on Business Strategy, Marketing, and SEO, he shares advice on company growth, interviews with experts in the field, and analyses case studies. Even if you're someone who's thinking about getting into the field of digital marketing - the podcast includes advice for all.
Recommended podcast: How Ron Stefanski Went From Professor to $18,000 Per Month With His Niche Website
1.9 The Work From Home Show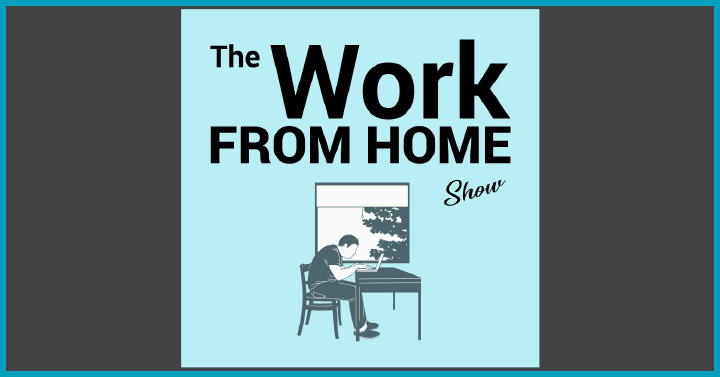 Working from home may not be everyone's cup of tea - handling your personal and professional life in the same space can be challenging. This calls for time management solutions and thus, The Work From Home Show podcast comes to your rescue.
The work from home podcast is ideal for remote managers as it doesn't just talk about time management, but it addresses the challenges and opportunities that come with remote working. It has categories such as Finding your niche market, Building Successful Remote Teams, How to build a business from home, and more.
Recommended Podcast: How to Transition from Your Desk Office to Your Home Office
1.10 WorkLife with Adam Grant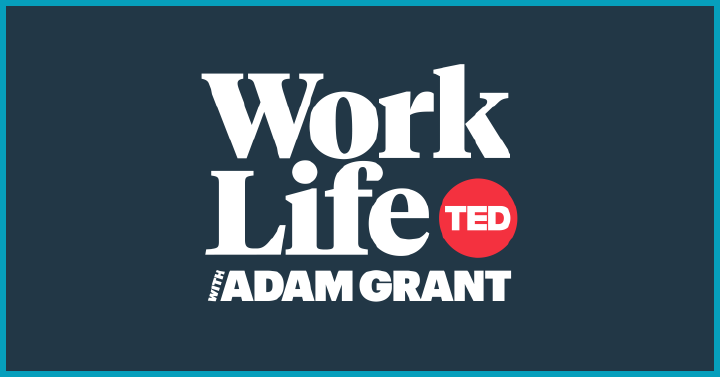 If you're someone who likes to seek inspiration and motivation by listening to TED Talks, then the Worklife with Adam Grant podcast is for you. Adam Grant, an Organisational Psychologist, gives you insights on how to handle work frustration, criticism, and basically turning negative vibes about your work into positive ones.
In the form of short, powerful talks, Adam speaks about tackling emotions and mental hurdles that impact our work such as burnouts, procrastination, loneliness, rejection. Some of the episodes in the podcast are Navigating Career Turbulence, How to rethink a bad decision, and more.
Recommended podcast: How Science Can Fix Remote Work
1.11 Eat Sleep Work Repeat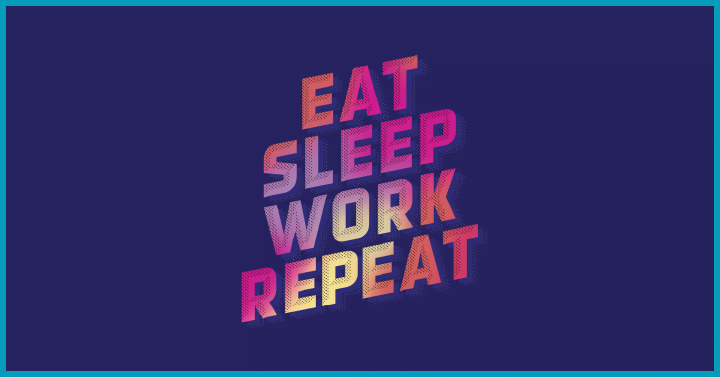 With companies adapting to remote and hybrid work models rapidly, they are also constantly trying to ensure that their distributed teams experience a smooth transition. Bruce Daisley from the Eat Sleep Work Repeat Podcast speaks on dealing with the hybrid work culture and what steps could be taken to improve it.
He interviews psychologists and workplace experts to help his listeners understand how they can adapt to this new normal. Some of the episodes are - 'Can organisations repair toxic culture?', 'Redesigning work with Lynda Gratton', 'Will loneliness kill remote work cultures?', and more. There are also case studies on different organisations such as Lloyds Bank's Hybrid work culture.
Recommended: It's time to kick bias out of your work
1.12 The Productive Woman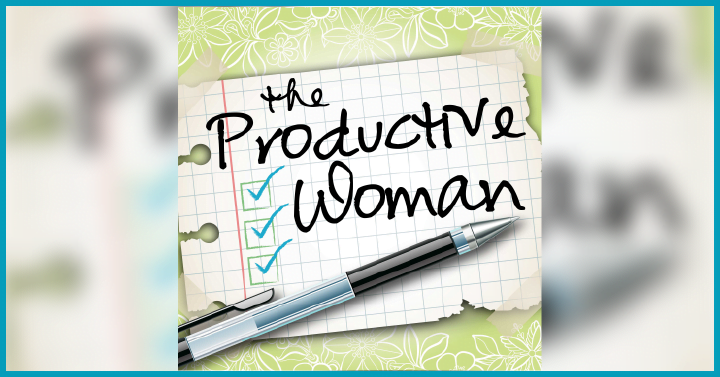 Owing to its title, The Productive Woman podcast is intended to help busy women who are seeking advice and encouragement to balance their personal and professional life. It is an excellent choice for working mothers as well. It helps them manage their time, stress, and other things so that they accomplish the goals they set for themselves.
Most of the episodes in the podcasts provide tips on promoting a healthy work-life balance. Some titles include: Making the Most of Time Off, Serenity in Stressful Times, Tips for getting Organised, Saying No (And Yes), and more.
Recommended Podcast: Productivity on a Non-Standard Schedule
1.13 Building Remote Teams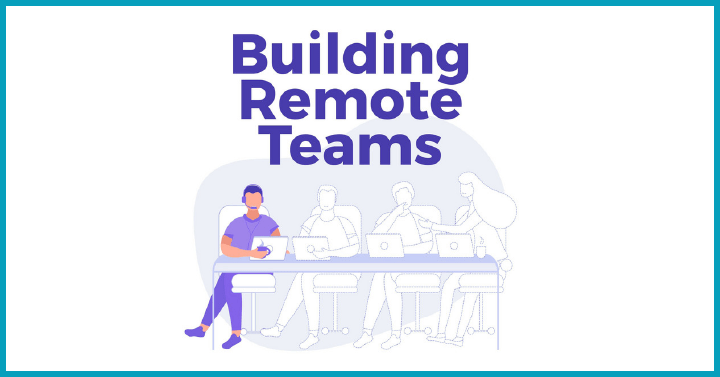 Transitioning to remote work isn't an overnight thing, be it a small startup or an enterprise-grade organisation. It takes time and multiple iterations to figure out remote collaboration methods, project and task management solutions, and how to achieve maximum productivity.
Jevin, the podcast host of Building Remote Teams, shares his experiences and pieces of advice on how to deal with hybrid and remote work models, and ways to stay focused while working virtually. This podcast is helpful for remote managers as they can learn about specific challenges such as 'Transitioning 20 people from in-office to fully remote', 'Time tracking your remote team', 'How One on Ones can supercharge your remote teams', 'Managing 30 Engineers remotely at Digital Ocean' and more.
Recommended Podcast: Feedback Done Properly Can Be Awesome
2. FAQs: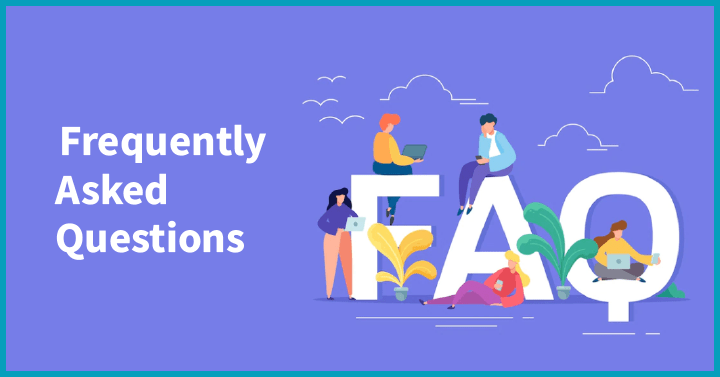 2.1 What are some of the best remote work podcasts to listen to while working from home?
Some of the best remote work podcasts to listen to while working remotely are:
Brave New Workforce
Niche Pursuits
The Work From Home Show
Eat Sleep Work Repeat
The Productive Woman
You can refer to the above article for a comprehensive list of best remote work podcasts.