Want to bring some personality to your workplace with cool office supplies? Wishing you could spark your creativity at work? Tired of looking at your empty desk space? These must-have office accessories could be the colorful, clever, and cool answer to your workplace boredom. 
Whether you work from home in your own space or you work from a cubicle in an office, you can express yourself by adding the best office supplies and finding things to smile about in your surroundings. You probably don't want to do a full remodel of your working area - or at least your boss wouldn't like it.
Here's a short video where we've put together a list of 20 cool office supplies for new office spaces:
1. 20 Cool Office Supplies For Your Workplace 2023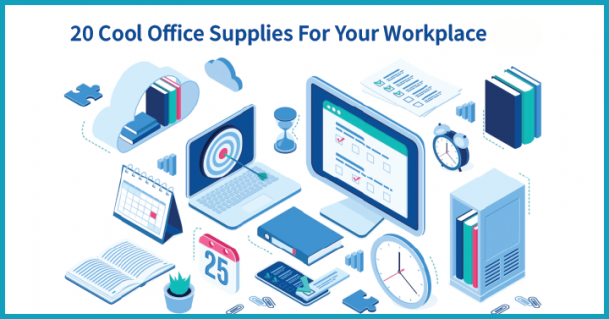 1.1 Office Desk Organizers And Accessories
If you're looking for cool desk accessories for employees, then look no further than desk organizers. We especially like desk organizers that are modular, allowing you to personalize where and what you store. No desk is complete without these cool office supplies. Pick any of these office must-haves 2023 to keep your desk organized. 
These organizers come in all shapes and colors and can store a multitude of awesome office accessories. 
1.2 Office Custom Lanyards
Want to add some glamour to your office supplies? Check out the custom lanyards. It's easy to keep track of your ID badge or keys! You can add patterns and text to it for personalization. You can also get creative and customize such lanyards for mugs, sunglasses, masks and cell phones to gift colleagues.

1.3 Plants
Most of us have tried to care for a plant, but have you tried adding plants to your office things list? Even if you don't have a green thumb and most of your plants have shriveled in the past, you can still bring some greenery with these cool office supplies. 
Why not try something like these mini velvet cacti decorations? Nothing says cuteness like a smiley cactus.
1.4 Unique Pen Pencil Holders
Always losing your pens and pencils? Happen to love animals too? 
Well, these dancing cat pen holders are perfect for you and are probably the most awesome office accessories you'll find!
1.5 Motivational Posters
Sometimes if you look around your workplace and see blank walls you lose all motivation. Adding motivational posters to your space is popular for a reason! Depending on the work you do, you can find a huge range of posters free to download and print or art professionally framed and shipped to you. Nothing says must-have office supplies 2023 like a motivational poster.
1.6 Healthy Snacks
Awesome office accessories don't stop at gadgets and supplies. Think about the fuel your body needs to get the work done. Some companies specialize in low-calorie and low-sugar snacks like energy bars and shakes. 
2. Cool Desktop Gadgets For 2023
2.1 Cool And Warm Humidifiers Essential Oil Diffuser
Do you ever feel like your workplace is stuffy and dry? If you often find yourself with a sore throat after working for a long time, you might be in need of a humidifier. These cool office supplies are extremely useful for improving mood and productivity at work. 
Our favorite type of humidifier is one that doesn't just rehydrate, this machine cools, heats, and can also diffuse essential oils. Who wouldn't want to work somewhere refreshing and beautiful smelling? Whether you are looking for the best office supplies 2023 or office must-haves 2023, these humidifiers will transform your deskspace to your favorite spot.  
2.2 LED Desk Lamp
Working with a reliable desk lamp can make a huge difference to employee productivity. Nobody wants to strain their eyes on a dim day at their desk. Our favorite desk lamps look amazing as well serving a purpose.  As cool office supplies go, it doesn't get much more appealing and useful than this. 
2.3 Customized Mouse And Keyboard Pads
Gamers aren't the only ones spending hours at their computer. How long do your hands spend cramped over your keyboard and mouse? Padded keyboard and mouse mats give your wrists the support and cushioning they need to prevent injury. Spark up your office by adding some of the best office supplies 2023. 
You can even customize some with your own images.
2.4 Whiteboard
You likely know whiteboards are used abundantly in schools and meeting rooms, but did you know you can get a desktop whiteboard? These cute and functional whiteboards give you space to write down your thoughts and to-do lists with ease. 
2.5 Desk Fan ( Portable)
Working in a hot environment is never good for your mood. But sometimes being chained to a large room fan is just as bad, as they often don't reach every corner and require you to sit directly in front of them to be effective. 
Don't get the heatstroke blues, get yourself a portable desk fan. These cute fans are easily handheld or can stand up on your desk pointing at you wherever you go. Keep cool on the move and feel cool no matter how hard you're working. 
2.6 Portable Speaker
Speaking of portability. Portable speakers might be your saving grace for focus and ambiance. Are you the type of person who always found it easier to study or work with music playing in your ears? If you're lucky enough to work alone (or at least at a distance from anyone else) then a portable speaker is the best solution. Serving as one of the best office supplies 2023, your rush hours will flow smoothly with a set of portable speakers. 
Speakers come in all shapes and sizes, but they're sure to set the tone for your day and keep you going until the end of the day. 
3. Trending Office Supplies For 2023
3.1 Adjustable Footrest For Employees
If you're on the search for cool office supplies then don't overlook footrests. Sure, they don't sound much fun but they can make all the difference for your team. Whether you're working from home or in an office space, get comfy with an adjustable, ergonomic footrest. Like all cool office supplies, the adjustable footrest for employees is as practical as it is fun.
3.2 Bean Bags
Although there is no shortage of office must haves 2023 out there, how many of them give you the comfort. Bean bags really are one of the cool office supplies you can't miss. Just imagine how much your day would be improved if you had a comfortable bean bag chair to chill out in? 
3.3 Resistance Bands For Exercise
When looking for office must haves 2023 that help you organize your workspace better, resistance bands can be the must haves. One of the best ways to refocus your mind and maximize your productivity is to stand up! Step away from your desk and stretch - or even better, use resistance bands to add a little intensity to your movements. 
These stretchy bands are great for people of any ability level and often come color coordinated for their strength. 
3.4 Books
Of course, books made it onto this list. Books educate, enlighten us, and usually offer us a bit of escapism from everyday work life (if we're honest). And there are so many books specifically written to help people at work improve their mindset and productivity. Or perhaps you're trying to manage a team of your own, in which case sharing brilliant literature is even more important. 
Try including books like Atomic Habits on your desk for a little hit of inspiration when you're feeling stuck at work.
3.5 Coffee Maker
Coffee, coffee, coffee. Where would business be without coffee? 
If you find you're the type of person constantly running to the break room or kitchen to grab your next quick coffee, you might be missing out on a cool office gadget. 
Treat yourself to home-brewed coffee with a pour-over drip filter. Simply grab a mug, insert the funnel with the filter paper and add your favorite ground coffee. Pour over the hot water to create the most amazing cup of coffee you'll ever get at your own desk. 
3.6 Aquarium Tank
If you've ever wanted to own fish then this is your excuse. Add some serenity to your workplace with a desk aquarium tank. This hanging orb aquarium is perfect for shrimp or moss balls, giving you something beautiful to stare at when you're tired of your computer screen!
Be careful to ensure the desk aquarium you choose is big enough for the quantity and type of fish that you want. Fish often need a lot more space than you think. Always do your research before getting a pet.
3.7 Penguin-shaped Paper Clips
From the beautiful to the downright silly. These penguin-shaped paper clips are the cutest cool office supplies we've seen. 
Shaped like sweet little cartoon penguins, these paper clips serve a purpose too. Use them to keep papers tidy or to hold money without taking yourself too seriously. 
3.8 Unique Novelty Pens
Pens are boring and forgettable for the most part, but they don't have to be. 
Why not try out some novelty pens that reflect your inner child or other interests?
 If you're a business owner, let your employees know they're the key to your business with these gorgeous key-shaped pens. Or try out something cute with glitter or diamond pen sets that sparkle and improve your mood without fail. 
3.9 Wall And Desk Calendars
Make your desk the most organized place to be with cool office supplies like a desk or wall calendar. Keep it professional with branded or promotional calendars.
Or if you prefer to keep your surroundings a little more casual why not get a calendar complete with a funny or personal photo on every month? Make sure to add this must-have office supplies 2023 to your list. 
4. FAQs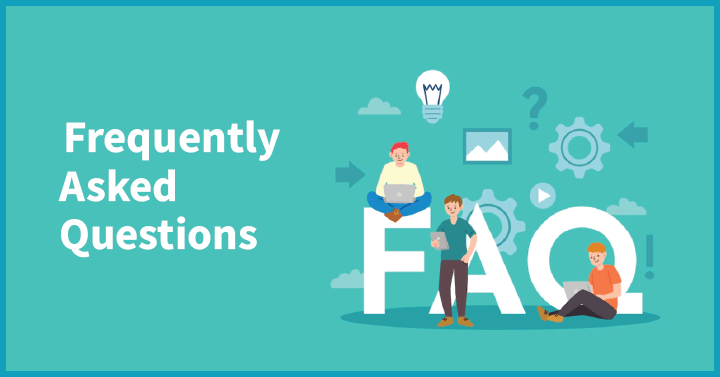 4.1 What are some cool office supplies you can buy for your employees?
Don't forget that your employees want to enjoy their working space too. Some of the best cool office supplies to integrate into your workspace are also the simplest. Try the desk organizers for an easy way to keep workspaces tidy and add a splash of color and personality.
4.2 What are some must-have office accessories?
Setting the mood in your office is essential to how you'll feel throughout your workday. That makes the items in your office a key aspect of your productivity.
Consider your comfort with portable speakers or a portable desk fan. A humidifier that also diffuses essential oils is also a luxurious way to fall back in love with your workplace.
4.3 What are some unique desk supplies for your workplace?
The most unique desk supplies are the ones that express your inner creativity and personal style the most. Choose a selection of bright or novelty pens to go with the cutest penguin-shaped paper clips to express yourself fully!