1. How Would Newly Promoted People Benefit from Gifts?
Most people align success with a hard-working career and associate celebration with personal lives or leisure time. It is observed that 79% of US employees leave their job due to feeling under-appreciated. Being able to congratulate each other on small and big wins is equally important as achieving any milestone in life, and by giving gifts it would make employees realize the company values their efforts and time.
2. 15 Best Gifts for Job Promotion of Colleagues
2.1. Desk & Drawer Organizer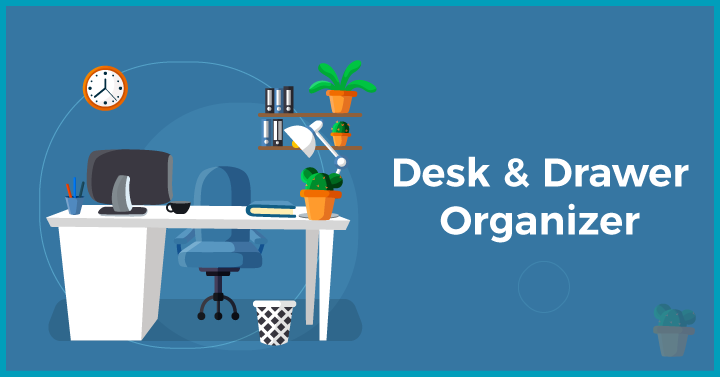 A new promotion means new responsibilities, new things to learn, and probably an increase in the number of items present on your desk and drawers. A clutter-free desk could drive away the Monday blues after a weekend, and keep them motivated throughout the week.
Desk and drawer organizers can be pretty useful to keep the mess of the incoming files and documents away. These contain compartments that can keep miscellaneous items like pens, paper clips, USBs, and other office supplies well organized and handy. Gifting an organizer is one of the best promotion gifts for colleagues for their new work desk!
2.2. Personalized Notepad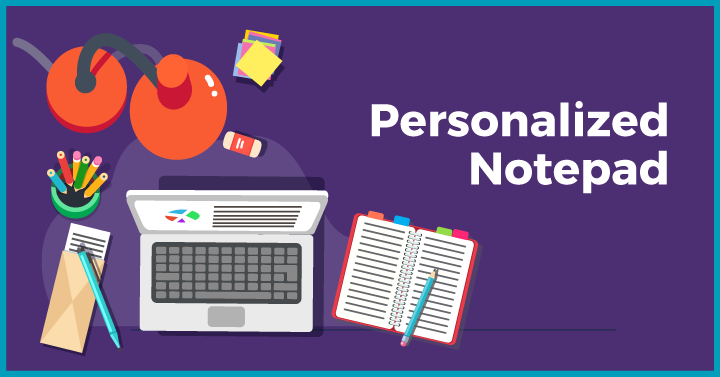 Adding a personalized touch to a gift is truly magical, and doing so with a notepad would be a one of the best gifts for job promotion. Notepads are a part of an employee's everyday routine as it is a part of meetings, task updates, to-do lists, etc. It isn't a bad idea to have one too many of them.
You could have your colleague's name crested on a notepad or a diary. Include a personal note of congratulations inside. You could also include motivational and inspiring quotes in different pages of the book to make it more personalized, making it a good promotion gifts for employees.
2.3. Engraved Desk Name Plate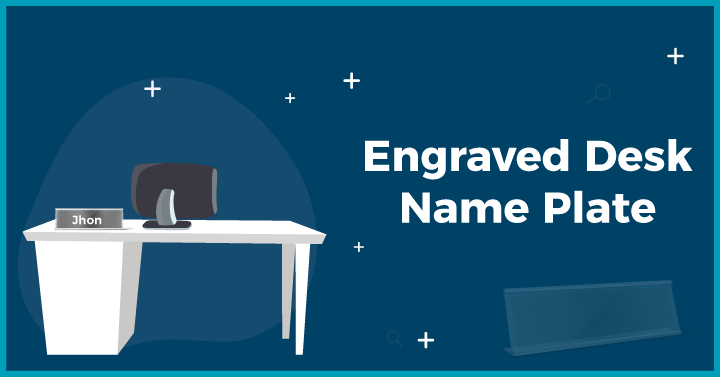 Nothing feels more remarkable than seeing your name plate on your new work desk. To make your colleague feel proud of achieving this milestone and to kick off their new journey on a good note, you can get their name and job title engraved on a name plate for their desk.
You could place an order for a nameplate that looks professional and classy. For example, a deep rosewood finish with a gold metal plate with a felt line bottom to avoid any scratches on the surface. This would be a great addition to your colleague's desk. These also come with business card and pen holders on the side. 
2.4. Business Portfolio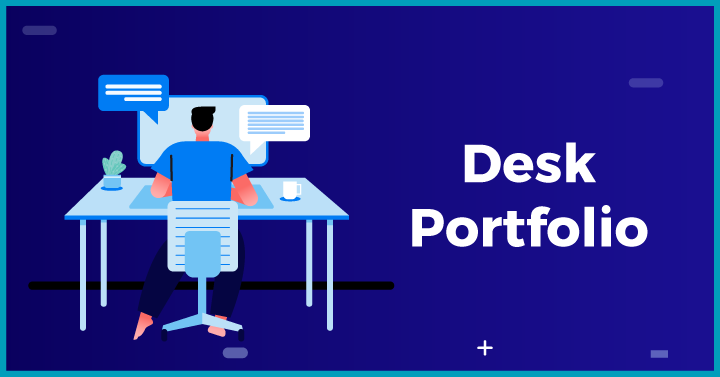 It can be quite a task to carry multiple documents, notes, files and what not when heading to a meeting (unless you're the hulk yourself). You might miss out on a particular document in the heap of files you are carrying, or the pile could mess up the order of reference of the documents you intend to keep for the meeting.
Make your colleague's meeting sessions easier by gifting them a Business portfolio which is one of the best promotion gifts for colleagues. It comes with a folder for files, a notepad, pen holder, card holder, and even a phone holder. This will keep your items organized and the meetings can run smoothly. You can even personalize the portfolio with their name engraved on the cover.
2.5. The Making of a Manager book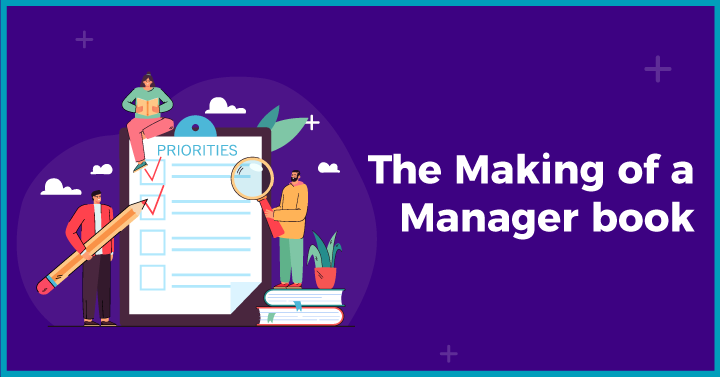 Stepping into a managerial role for the first time can be a daunting experience. If your colleague is being promoted to Manager for the first time in their life, you can show them your support by gifting them a book titled 'The Making of a Manager' by Julie Zhuo. This could be one of the best gifts for job promotion.
The book gives you a perspective on what new managers can do in their initial phase i.e the first three months and beyond to ensure success and guide their team to deliver the best results. You can include a personal note with the book to congratulate them and wish them good luck for their new journey and making it a good promotion gifts for employees.
2.6. Personal Reminder Clock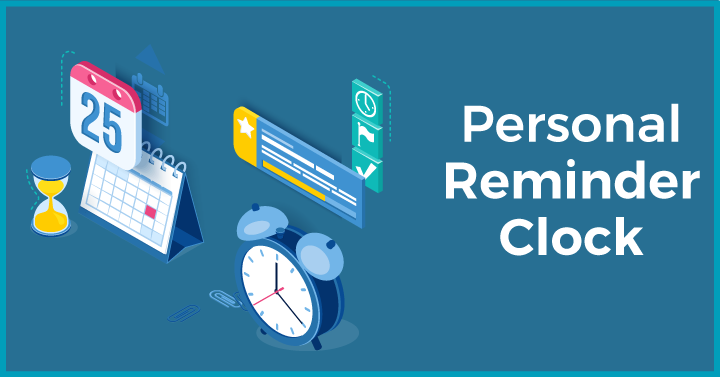 With increased tasks and responsibilities, it can get tedious to keep track of multiple reminders and follow-ups in a day. Post-its work upto an extent, but with the hybrid lifestyle one would require a dynamic and versatile device to keep track of your daily tasks and reminders.
A personal reminder clock is one of the best ideas for a job promotion that you can gift your colleague. It has features such as personalized job reminders with voice recording, can record in any language, daily task accomplishments, no wifi required (battery), and is easy to set up, and truly one of the gifts for job promotion.
2.7. Enjoy the Journey Bracelet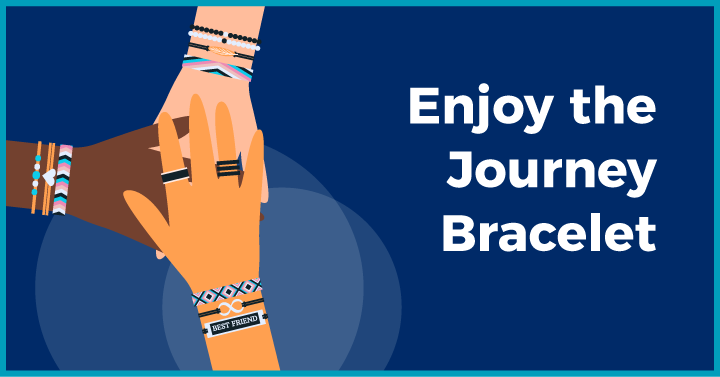 To help your colleague feel inspired everyday at work, you can get them an Enjoy the Journey bracelet. It is one of the best gifts for job promotion. This stays with them as and when they work, as a reminder to stay focused, enjoy their new phase. They will feel proud about their milestones and achievements.
The bracelets come in various styles and materials- stainless steel, leather, and more. It can be worn as a bangle or simply as a bracelet. You can add in other additional items with the bracelet such as a motivational card or a poster
2.8. Zen Garden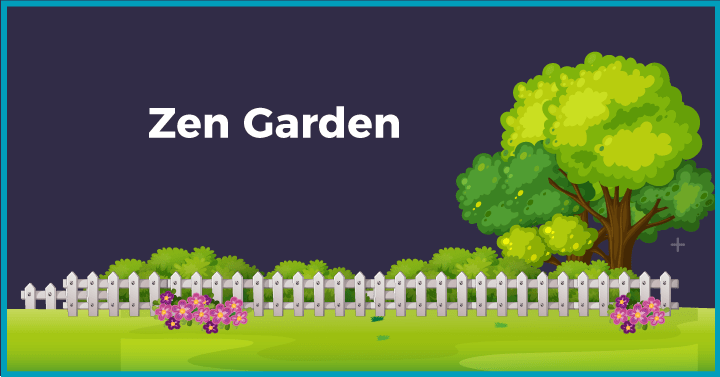 Stepping into a new role and handling new responsibilities can be stressful. Your colleague might feel distress or tensed at work which in turn leads to mental or emotional strain. It is important to take a break, and feel at peace to let things run smoothly.
Remind them to do so by giving your colleague a Zen Garden. This can help them relax and unwind for a few minutes. They can draw figures and patterns in the sand, or rearrange miniature figurines and rocks, arrange plants, get creative with it. This would relieve their stress and help them cope better at work. You can even add scented candles to the gift to add to the peaceful ambience as a congratulatory gift idea for promotion.
2.9. Self-Care Gift Basket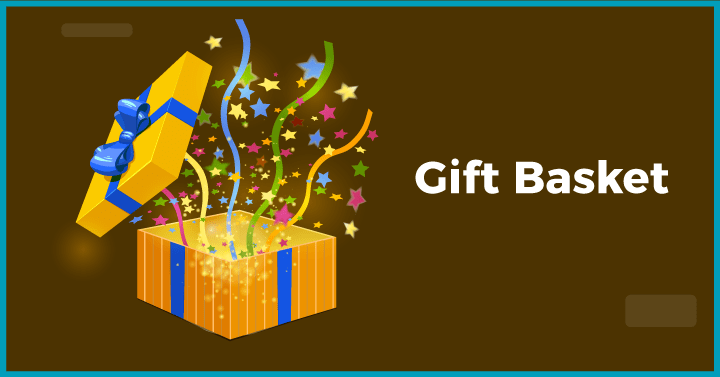 Nothing matches a care package as a gift for your near and dear ones. It adds a personal touch and gives people a chance to take care of their skin, gut, and mental health. Fill a basket with goodies such as:
Massage oils
Body cream
A pair of socks
Health drink
Oats cookies
Dry fruits
Scented candles
You can either add these items to a basket and make a care package or look for a preset package which will be delivered with all items inside. You can add in a congratulatory note and flowers to go with the basket, making it a good promotion gifts for employees.
2.10. Foldable Magnetic White Board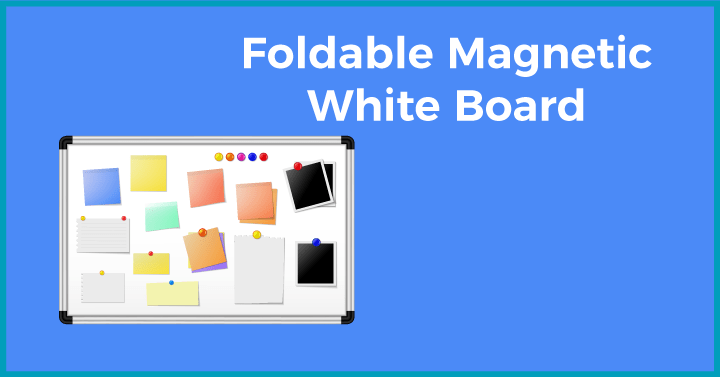 With companies adapting to flexible and hybrid working styles, employees who require a whiteboard to strategize and plan their day may find it difficult to pen down their thoughts while working from home. It may not give them the same thought process as writing on a white board and editing it on the go.
A magnetic white board can be placed on any metallic surface such as a refrigerator, file cabinet, or any magnet friendly surface. It can be used for note-making, to-do lists, strategies, or any work-related things. The board is portable, and easy to write on and wipe away, and simply one of the best gifts for job promotion.
2.11. Coffee Machine and Coffee Samplers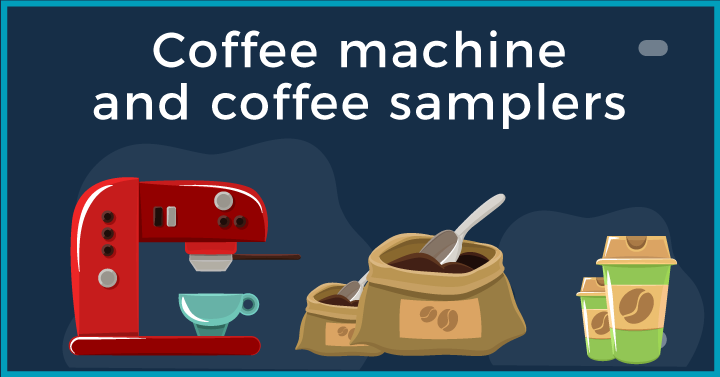 A new role could also mean investing extra time and energy in understanding the challenges, brainstorming, and adding value. Congratulate your newly promoted colleague by giving them the extra boost with a coffee machine for their cabin or work-from-home desk.
You can look for a programmable coffee maker which customizes your brew so that you don't have to set it every day. You can also add coffee samplers for them to try different flavours according to their mood. It is a perfect gift for a colleague who might be working late hours or night shifts often.
2.12. Luxury Pen set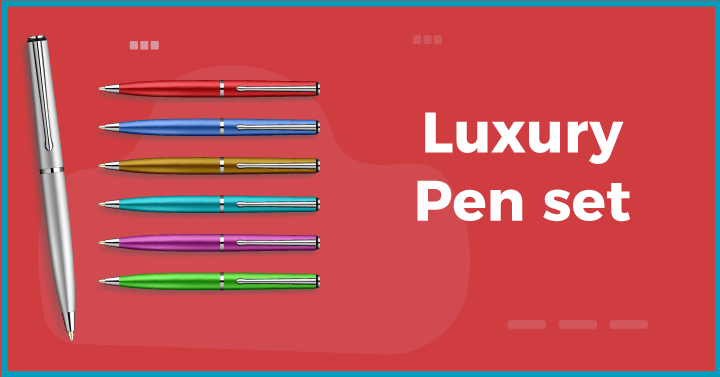 A luxury pen resonates a feeling of confidence while holding it. It is a great gift idea for job promotion. Pens lend a classy and sophisticated look when your colleague signs documents and reports. Luxury pens can act as a constant reminder for them to achieve their goals and tasks everyday.
A luxury pen set with premium quality and finish will look great on their desk. Ensure that it isn't too heavy to write, glides smoothly on paper, has zero leakage, and is comfortable to hold. You can even add a leather wallet or journal with the pen as an addition as a congratulatory gift idea for promotion.
2.13. World Clock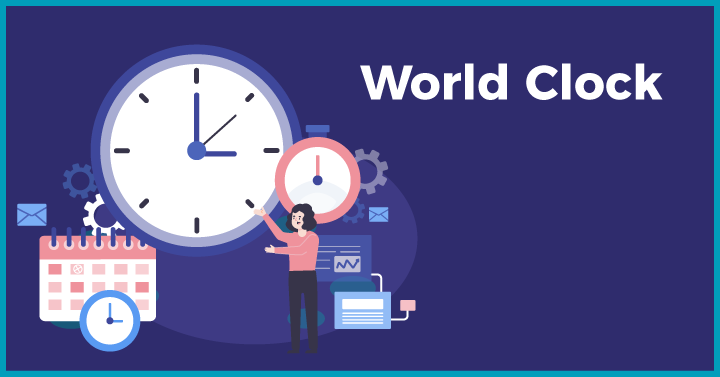 Some employees are required to interact with teams outside of their time zones, and it is important for them to keep track of the time in various cities, especially while scheduling meetings. A world clock as a gift would be convenient for a newly promoted employee who can just glance at the wall and get an idea about the timings in different parts of the world.
A world clock displays the local time, as well as it features a map of the world with 24 major time zones that lets you know the time almost anywhere in the world. You can easily set up calls with teams outside of your country and make their work easier, making it one of the best gifts for job promotion.
2.14. Constant Temperature Mug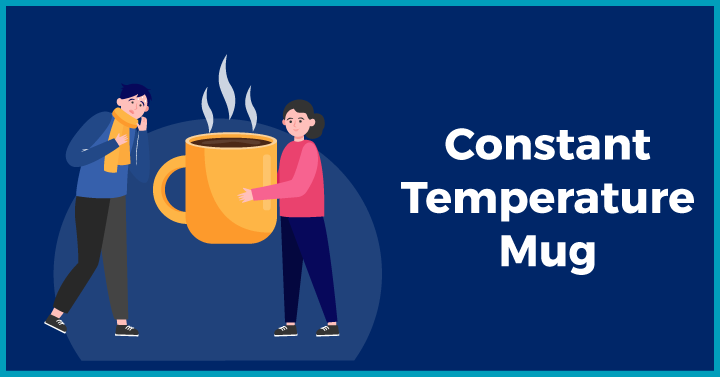 On busy days at work, you may forget to take sips of your coffee while working and end up reheating it multiple times. This takes up extra time and energy and you may end up feeling stressed about it. In such situations, a constant temperature mug can be handy for a colleague who needs their own time to enjoy their hot beverage.
The mug can keep your drink perfectly hot for a long period of time, even upto 80 minutes on full charge. The temperature can be controlled from an application on your smartphone. It is easy to clean and maintain, thus making it one of the best gifts for job promotion for your colleague for their new journey.
2.15. World Travel Map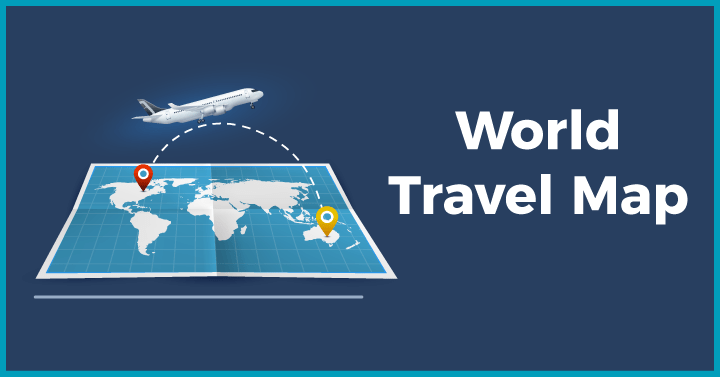 A world travel map is the perfect gift for a colleague whose new role will involve more trips. It gives them a physical visual of the places they'd be traveling to. It is a fun activity to do and helps them keep count of the cities and countries they've been to.
A scratch world travel map lets them scratch off places they've visited, or a map with pins allows them to pin the cities they've been to. If they are travel enthusiasts, you can also gift them a travel scrapbook along with the map to let them note down stories and pictures from their travel., making it one of the best gifts for job promotion.
3. FAQs
3.1. How do you thank your boss for a promotion?
It is good to thank your boss for promoting you and letting them know that you appreciate them. 
You can write a Thank You card or a note, or even write them an email. Thank them for the opportunities given. Remember to include how grateful you are for them believing in you. Express your excitement and determination for the new challenges and responsibilities which lie ahead. You can express your gratitude for their guidance and continued support. Taking them out for lunch also is another great idea to thank your boss.
3.2. How do you celebrate promotion in office?
If your colleague is being promoted to a new role at the office, arrange for a celebration at your workplace. Plan a get-together and invite your team and your boss by sending them a calendar invite. You can decorate the area, get a cake, create a shout-out on social media, and give the colleague a congratulatory note with everyone's wishes written on it. The newly promoted colleague can share their experiences and stories. You can also arrange for a game session as well, which would also work for a virtual celebration.