Podcasts have given conferences and seminars a much-needed digital makeover in the corporate world. The best podcast on work culture is one that engages, influences and disseminates relevant knowledge to make an impact. A positive sustainable work culture is highly influenced by how the HR translates the vision of a company through its practices. Digitalization in HR has opened up multiple avenues that one can explore for great learning and growth.
Best practices in human resource podcast not only revolve around changing trends and developments but also give insights on how to create a more holistic work culture and expand your horizons for success. To make it easier, we sifted through the volume of HR podcasts 2022 and free HR podcasts available out there and narrowed it to the top 15 podcasts for great work culture that you should tune into now.
1. 15 Best HR Podcasts on Work Culture
1.1 Digital HR leaders with David Green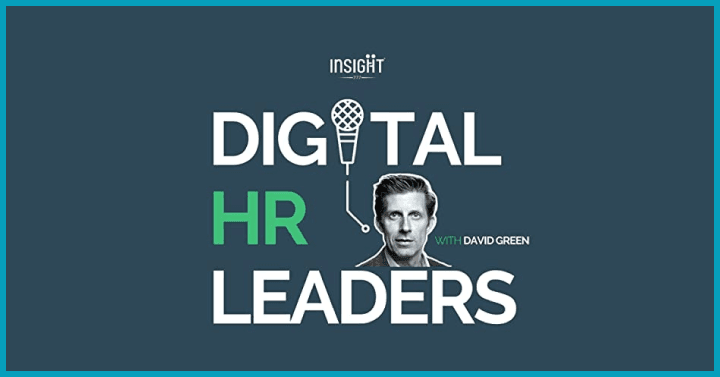 This insightful podcast has host David Green in conversation with various HR leaders who are advocates for data-centric and digital HR strategies. This comes in line with all the digital developments that are changing the dynamics of organizational functions. HR professionals can upskill themselves to stay updated with changing trends in the field of HR and bring in more value-addition for their businesses.
The main focus is on how HR is spearheading the shift to hybrid work, adapting to analytic solutions and how it can prepare them to be future-ready. What's great about this one as the best podcast on work culture? The podcast is on track with new trends in HR so it's convenient for you to stay updated. You can easily find the podcast on popular platforms such as Spotify and Apple Podcasts.
Must-listen Episode: "How to Help People Love What They Do At Work".
1.2 HR Happy Hour
As one of the most popularly downloaded HR podcasts since 2009, HR Happy Hour covers all aspects of human resources, workforce technology, management, and leadership. Hosted by Steve Boese and Trish McFarlane, The HR Happy Hour Show podcast gets prominent leaders, consultants, authors and academicians in their fields to share valuable insights on current issues and drivers that impact HR digitalization and are influencing the global work culture today. Why we love it as the best podcast on work culture is because its conversational and fun style makes for easy listening.  Subscribe on Apple Podcast, Stitcher Radio, Google Podcast to stay tuned.
Must-listen Episode: HR Happy Hour 475 – Training the Workforce of the Future; Guests: Bill Bonvillian, MIT; Sanjay Sarma, MIT
1.3 Vantage Influencers Podcasts
With over 80 episodes to choose from, the Vantage Influencers podcast provides insights on HR-centered and employee-centric concepts. The podcast covers topics from compensations, benefits, engagement and more through insightful conversations with HR thought leaders. These are available on Spotify and Apple Podcasts for eager listeners and avid HR enthusiasts.
Must-listen Episode: Empowering Employees for Smarter Performances.
1.4 Work Trends
Dishing out the latest on various relevant topics in the digital realm of HR and business, WorkTrends from Talent Culture is an HR podcast that's hosted by Meghan M. Biro and Kevin Grossman. Tune in to get access to all current developments from HR leaders, HR tech vendors, and executives to hone your skills and stay ahead. You can subscribe to the best podcast on work culture to ensure you don't miss upcoming episodes on Apple Podcasts, Spotify and Stitcher.
Must-listen Episode: Courageous Cultures: How to Build Teams of Micro-Innovators, Problem Solvers and Customer Advocates
1.5 Redefining HR - Lars Schmidt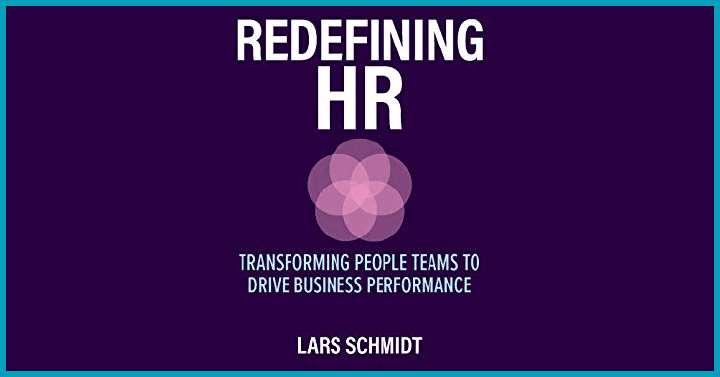 Teaching you alternatives and how modern technology can accelerate growth in the HR space is Amplify's Redefining HR podcast, formerly known as 21st Century HR. Each episode that's hosted by Lars Schmidt, covers controversial stories and inspirational journeys of creative minds who think beyond conventions. The podcast explores different strategies and methods to help grow people-centric organizations through effective digital HR strategies. You can access these on Apple podcasts, Google Podcasts, Spotify, Stitcher, and Tunein.
Must-listen Episode: Episode 47, University of Virginia Darden School of Business Prof, Dr Laura Morgan Roberts.
1.6 Workology Podcast with Jessica
Founder of Workology.com and host Jessica Miller-Merrell spearheads enlightening discussions with guests every week to learn and share the latest on trends and tools that are influencing the workplace.  Known as a podcast for disruptive workplace leaders, Workology has a credible list of brands such as Adidas, Accenture, At&t, Microsoft, Gap and more. That's also a reason it's the best podcast on work culture to learn from. Concisely put together as 25-minute episodes, these make for convenient and easy listening on Spotify and Apple Podcasts.
Must-listen Episode: https://workology.com/episode-348-building-the-future-of-work-remotely-with-darren-murph-head-of-remote-at-gitlab/
1.7 POPs The People Ops Podcast
If you are someone who's inspired by testimonies and success stories, then download The People Ops podcast. Discussions revolve on what kind of decisions, challenges and successes every small business has to deal with in order to grow and evolve. Every week, you also get solutions to a wide range of human resource queries and learn various people-centric approaches that can help enhance the quality of your work culture. Access these on Spotify and Apple Podcasts to explore great learning.
Must-listen Episode: Q&A: It's not the years, it's the mileage
1.8 The People Experience
With over 15000 downloads per month, The People Experience Podcast, aptly titled, is all about the people, making it the best podcast on work culture to tune into. CEO of alumniEX , host, mentor and coach, James Sinclair has in-depth and insightful conversations on how to engage employees, develop a healthy workforce and form a people-centric work culture. Hear from a range of experts in HR and recruitment communities such as Shell, WalkMe and NASA, who share their stories on people-centric work strategies that can create successful work cultures across organizations.. Choose from Spotify, Apple Podcasts, Breaker, Listen Notes, Google Podcasts or Podchaser to get access to exciting content.
Must-listen Episode: How to Optimize Your Digital Transformation for People Experience with Raj Sundarason of WalkMe
1.9 The Culture ING Podcast
The CultureIng podcast believes that "HR Best Practice" is the enemy. In an endeavor to shift focus from tried and tested, to exploring conversations around work culture, this one takes the lead in breaking the rules while being the best podcast on work culture. Through interesting and controversial chats, they get HR leaders and CEOs to spill the beans on common issues over diversity, inclusions, gender biases and future roadmaps.  If you like bold and authentic conversations that are thought-provoking, then this one is a must-listen.
Must-listen Episode: How to Build a Great Place to Work with Steven Fitzgerald, President of Habanero
1.10 People Matter Podcasts
As one of Asia's leading podcasts, People Matter taps into the pulse of the people. You get real insights on how work culture and the workforce are shaping up through digitalization, making it the best podcast on work culture. Learn about what influences people to push for success, creative ideas, latest  trends, and expert opinions that help create awareness. You can get access to these on Spotify, Apple Podcasts, SoundCloud and ListenNotes.
Must-listen Episode: The 'Great Divide' between compensation and culture
1.11 Secure The Seat by Minda Harts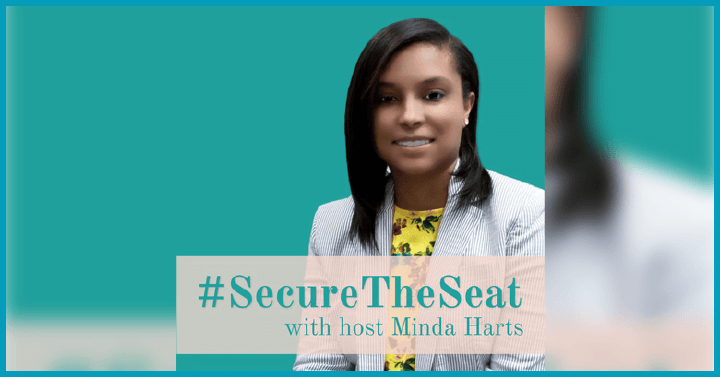 As an advocate for women of color, Secure the seat by Minda Harts is the best podcast on work culture.T his  podcast sheds light and throws perspective on the issues that professional women of color face in the workplace. These cover issues from gender biases, microaggression, wage gaps and more. Inspire yourself with success stories of everyday women who worked their way through obstacles to "secure a seat at the table'. These are available on Spotify, Apple Podcasts and Anchor.
Must-listen Episode: The Warning Signs with Sarah Morgan
1.12 The Way We Lead - Gaby and Jenelle 
This Inclusive Leadership podcast with Gaby and Jenelle as hosts promotes the cause of the underdog. Sharing common values and ethics,  these two share real stories of inclusion, leadership and delve into topics such as identity, power and privilege. With a liberal sprinkle of wit and fun, you can enjoy simple yet meaningful discussions on how those in influential positions in industries or companies can make a world of difference by breaking down barriers for those who need guidance in the workspace. Hear them out on Apple Podcast , Spotify, Google Podcast and more.
Must-listen Episode:  How to create more inclusive workplaces with Dalia Katan
1.13 HR Break Room - Chelsea Justice and Caleb Masters 
Featuring on the best podcast on work culture list, is HR Break Room. Designed to empower people and inspire them to leverage the benefits of HR digitalization, hosts Caleb Masters and Chelsea Justice of HR Break Room are dedicated towards exploring the latest in HR technology. Tune in to exciting break room conversations with leading experts over piping hot cups of coffee where these business veterans and content creators discuss HR and HR technology. Be privy to all kinds of interviews through this best podcast on various topics like workplace flexibility, corporate philanthropy, and sexual harassment training.
Must-listen Episode: Happy Employees=Happy Customers: The Equation for a Winning Workforce
1.14 Employee Engagement Podcast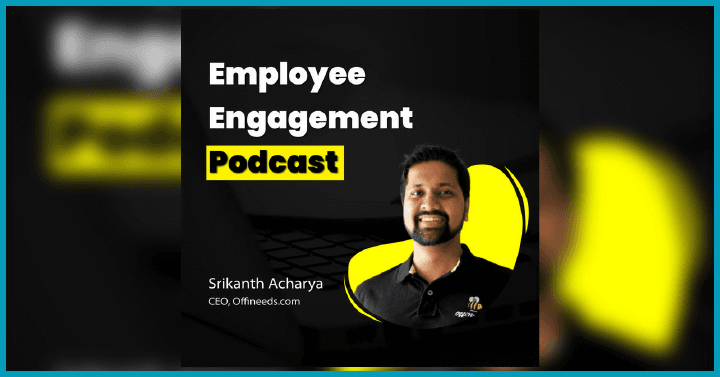 Host and CEO Offineeds.com, Srikanth Acharya drives this best podcast on work culture with meaningful insights through conversations with leading professionals and authors. These are innovators and expert leaders who have vast knowledge in engaging, managing, recruiting, and developing a large workforce. Learn all about employee engagement strategies through relevant case studies, and stories to gain valuable knowledge. You can access the podcast on Apple podcasts and Spotify.
Must-listen Episode- 43/44- Kaushik Gopalan
1.15 Employment Law matters - Daniel Barnett 
As the best podcast on work culture. learn the ABC's of employment law with London employment law barrister and host Daniel Barnett. Concise and educational snippets on the practical aspects of  HR and law will leave you more enlightened when you subscribe to this podcast.. You also get tips and tricks on how to deal with related issues that crop up in recruitment, talent acquisitions, HR litigations and quick workarounds.
Must-listen Episode - Employment Background Checks                   
2. FAQs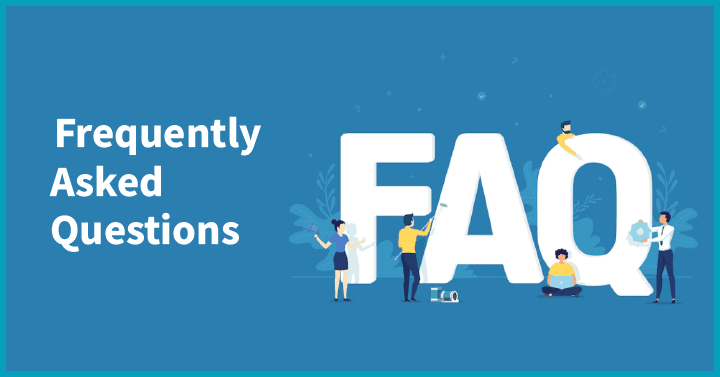 What are some of the best HR podcasts on work culture?
      Some of the best HR podcasts 2022 on work culture are :
#Worktrends with Meghan M. Biro.
 Let's Fix Work with Laurie Ruettimann
WorkLife with Adam Grant.
 My HR Future with David Green
Besides, there are plenty of other free HR podcasts that you can check on various platforms to suit your interests.
2. Why is it essential to listen to HR podcasts on work culture?
HR podcasts are an excellent way to upskill, learn and practice new strategies and approaches to leverage the benefits of HR digitalization. Get access to a range of free HR podcasts to start off with on popular platforms such as Spotify or Apple. The best podcast on work culture can provide valuable insights on various topics such as employee retention, employee engagement, improving the quality of work culture and enhancing HR processes.