Netflix is one of the world's leading entertainment companies, with a reputation for innovative content and a culture that encourages risk-taking and experimentation. Central to this culture is the Netflix work life balance approach, which has become a model for other companies to follow. From the company's unlimited vacation policy to its focus on results rather than hours worked, we'll explore the key factors that make Netflix's approach to work life balance unique and effective. So whether you're someone looking forward to working at Netflix or just curious about how the company works, here is a look at  Netflix work life balance philosophy.
1. What is the Work Culture at Netflix?
The work culture at Netflix is modern, collaborative and fast-paced. The company values productivity, innovation, and efficiency over long hours and traditional workplace hierarchies. Netflix has a strong focus on employee development, with a number of programs designed to support career growth and learning opportunities. An important part of Netflix work life balance policy framework is flexible working hours.  This allows employees to work when it suits them best – as well as remote working opportunities. The company also promotes work-life balance by encouraging employees to take time off when needed, including unlimited vacation days for salaried staff. Netflix places an emphasis on collaboration between teams and departments They do this through regular meetings and brainstorming sessions to encourage dialogue and idea sharing. The company also encourages creativity within the workplace by providing resources such as project funding and mentorship programs for employees.
2. What Are Some Netflix Work Life Balance Policies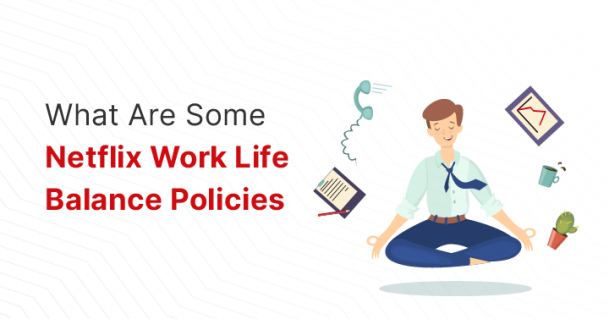 2.1. Unlimited Vacation Policy
Netflix has an unlimited vacation policy that allows employees to take as much time-off as they need or want. This policy allows employees to take a break from work and focus on their personal lives, while still feeling supported by the company. The unlimited vacation policy is designed to foster creativity and productivity while allowing employees to enjoy a better work-life balance. These policies allow employees to take the necessary time off from work without worrying about job security or sacrificing their paychecks.
2.2. No Fixed Work Hours
An important Netflix work life balance policy is the absence of set work hours. This allows employees to choose when and how they work, giving them the freedom to create their own schedules. Employees can choose their work timings, provided that deadlines are met and tasks are completed on time. This policy is designed to help employees achieve a better work-life balance, as it allows them to plan their days according to their needs and preferences. It also helps reduce stress levels, as employees don't have to worry about clocking in or out at specific times. Furthermore, it eliminates the need for overtime pay, allowing employers to save money while still providing employees with more autonomy over their workdays.
2.3. Parental Leave
As part of Netflix work life balance approach, a generous parental leave is offered to all its employees. Parental leave allows parents to take time-off from work when they have or adopt a new child in order to bond with and care for them. Netflix provides unlimited fully paid parental leave for the first year. This allows mothers and fathers alike to be able to spend the necessary time with their children without worrying about sacrificing their paychecks. This policy helps ensure that parents can spend quality time with their children while still maintaining a steady income. Netflix also offers additional benefits such as adoption assistance and fertility treatments, which further demonstrate the company's commitment to supporting families. All of these policies ultimately create an environment that is conducive to fostering a healthy work-life balance for its employees.
2.4. Work from Home Policy
This policy allows employees to work from home based on their individual needs, such as health or family circumstances. This flexible approach allows employees to remain productive while still taking into account the challenges of their personal lives. In addition to a work from home policy, Netflix also has other benefits that help create an environment that is conducive to promoting healthy work-life balance. Netflix has a simple expense policy and the Work, Not Drive program to reduce the stress and distractions of commuting. Additionally, when employees need to relocate for a new role, Netflix provides inclusive and fair benefits to support their transition and help them settle quickly. By prioritizing its employees' well-being and removing unnecessary processes, Netflix aims to cultivate a work environment where everyone has the opportunity to thrive.
2.5. Wellness initiatives
Netflix takes the health and well-being of its employees very seriously, offering a variety of wellness initiatives to help them stay healthy. The company encourages employees to take regular breaks throughout the day, providing access to meditation apps and other tools to help them relax. Employees can also take advantage of on-site fitness classes offered by local gyms and yoga studios, as well as access to online exercise programs. Netflix also offers nutrition programs that provide meal plans tailored to individual nutritional needs. These plans are designed to promote healthy eating habits while still allowing employees to enjoy their favorite foods. The company also provides discounted gym memberships so that employees can stay active outside of work hours.
2.6. Finances
Netflix believes in a culture of freedom and responsibility, which means that employees are trusted to make decisions regarding their finances. To support this, Netflix offers a Stock Option Program where employees can choose how much of their compensation they want in salary versus stock options. This allows employees to choose the level of risk and potential reward they want. Additionally, Netflix pays its employees at the top of their personal market to attract and retain talent, and to address pay disparities across gender and race. Furthermore, Netflix supports charitable giving through its Employee Giving Program, which matches employee contributions up to $20,000. By providing these options and support, Netflix hopes to empower its employees to make the best decisions for their financial wellbeing.

Netflix Work Life Balance Statistics 

Glassdoor's Netflix Work life Balance Rating: 3.8

Indeed's Netflix Work life Balance Rating: 3.7

Comparably's Netflix Work life Balance Rating: C+
3. What Are The Criticisms faced by Netflix Work Life Balance Initiatives?
3.1. Pressure to Work Long Hours
There have been instances where Netflix has come under fire for tight deadlines based on reviews on job sites like Glassdoor and Indeed. This is especially true for employees in the engineering and product departments, who are often expected to put in extra hours to finish projects on time. This expectation of long hours can be extremely draining both physically and mentally, leading many employees to experience burnout. In addition, it leaves little time for other activities such as family time or leisure activities. This can have a negative impact on employee morale and productivity, resulting in lower-quality work and increased stress levels.
3.2. Lack of structure
The absence of hierarchy can lead to a lack of structure. This can be extremely beneficial to some employees but can also lead to confusion and inefficiency. Without a clear hierarchical structure, employees are often left unsure of who they should turn to for guidance or help with tasks. This can make it difficult to prioritize tasks and complete them in a timely manner. In addition, the lack of structure can lead to a chaotic work environment where employees don't feel supported by their colleagues or managers. Without clear expectations or guidelines, employees are often left feeling overwhelmed and unable to focus on their work. This can lead to decreased morale and productivity as well as increased stress levels.
3.3. Inequality in Benefits
Inequality in benefits is an ongoing issue for many companies, including Netflix. Employees can often feel undervalued and overlooked when it comes to their benefits, as some workers receive more perks than others. This inequality can be seen in a variety of areas from vacation time and paid sick days to health insurance and retirement plans. These discrepancies can be damaging to the morale of employees who do not receive the same benefits as their colleagues. It creates a feeling of resentment and unfairness which can lead to disengagement and decreased productivity in the workplace.
4. Success Stories from Netflix Employees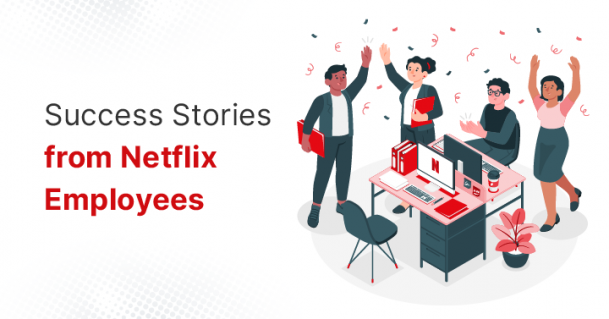 4.1. Patty McCord
As the former Chief Talent Officer at Netflix, Patty McCord played a critical role in developing the company's unique culture.  As the company's first human resources executive and helped to shape its approach to talent management and corporate culture. She wrote a widely-read article on Netflix's approach to work culture, and her TED talk on the topic has been viewed more than 20 million times.
4.2. Aimee Carlson
Aimee Carlson is a former Netflix employee who worked in the company's DVD business. While working at Netflix, Carlson was given the opportunity to work on a new project that involved developing the company's DVD rental service. She was given a lot of autonomy and was encouraged to experiment and take risks, which she says was key to her success. She was able to use her creativity and innovation to help Netflix grow and expand its business. Once she left Netflix she founded her own company The Akari Group, which helps businesses develop sustainable practices and reduce their carbon footprint.
4.3. Cindy Holland
Cindy Holland is a former Vice President of Original Content at Netflix who played a key role in the development of several popular original series, including "Stranger Things" and "The Crown." She is widely credited with helping to establish Netflix as a major player in the entertainment industry. At a time when major cable networks were not open to experimenting, she oversaw the development and production of many of Netflix's most successful original series. Which has made Netflix one of the only profitable streaming companies today.
5. FAQs
Is Netflix a good company to work for? Yes, Netflix has generally considered a good company to work for, with a unique culture that values innovation, creativity, and collaboration. Do employees enjoy working at Netflix? Many Netflix employees report enjoying their work and find the company's culture and approach to work life balance empowering and motivating. What are the working hours for Netflix? Netflix does not have traditional working hours and instead focuses on results rather than hours worked. This means that employees are free to set their own schedules and take time off as needed. Is it hard to get a job at Netflix? Yes, getting a job at Netflix can be competitive, as the company receives many applications for each open position. However, the company's hiring process is designed to identify the best candidates for each role, and there are many resources available to help potential candidates navigate the process.