l Every day, we see women around us fight their own battles in life - be it with respect to their work, their family, their health, or their rights. International Women's day is all about encouraging women and commemorating their achievements. With some offices continuing to operate remotely, appreciating women for their contributions and efforts is made possible with virtual women's day celebration ideas.
Explore our comprehensive collection of articles that will elevate your virtual celebrations for Women's day, Earth Day, Easter Day, St. Patrick's Day, Independence Day, and Diwali to the next level.
Also, check out our articles on how to make virtual birthday parties, Halloween, company anniversaries more engaging and unforgettable in the virtual realm.
Read our articles on Thanksgiving, Father's Day and Mother's Day to find heartwarming gift ideas, thoughtful ways to show appreciation, and meaningful ways to celebrate the special people in your life.
To foster a culture of appreciation, you can go through our article on  team gratitude activities. 
15 Empowering Virtual Women's Day Celebration Ideas to Appreciate Women and Their Achievements
Watch our video below as we talk about some of the best ideas to celebrate women's day virtually:
<!-- wp:embed
15 Empowering Virtual Women's Day Celebration Ideas to Appreciate Women and Their Achievements
1. What is Virtual Women's Day?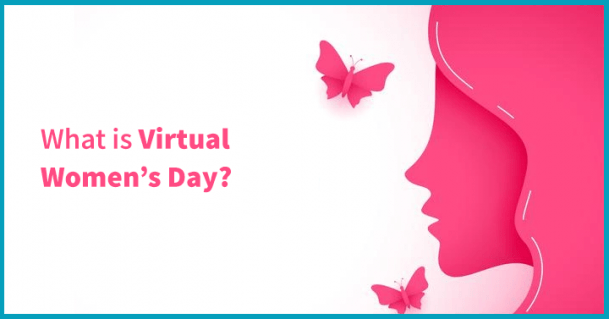 Virtual International Women's Day is a holiday held on 8 March annually all around the world to celebrate the political, socioeconomic, and cultural achievements of women. The focus is mainly on bringing attention to issues such as gender equality, reproductive rights, violence, and abuse against women. 
The United Nations observes the holiday with a theme connected to a particular issue in women's rights every year. As a part of the celebration, many companies organize international women's day virtual events and campaigns. It is also about diminishing the beauty standards that society has made up to have a 'perfect body'. Every theme highlights a particular issue through meaningful messaging in order to educate both men and women to take a stand against unfair standards. 
2. Why do we celebrate Women's Day?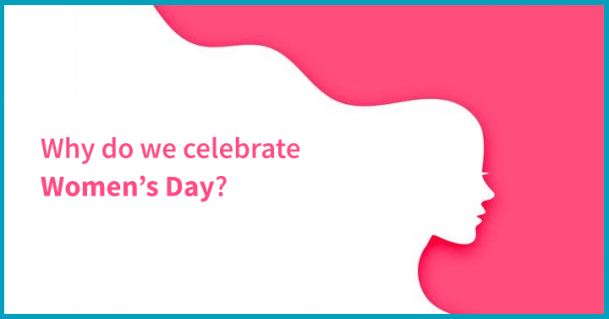 While women around the world are honoured for their political, cultural, and socioeconomic events, celebrating Women's day also brings attention to the growing discrimination, gender bias, violence, and abuse against women. It marks the importance of a call to action for accelerating gender parity. 
The purpose of celebrating Women's day is to celebrate women's achievements across various domains, raise awareness about women's rights, dignity, and equality, and fundraise for women-focused charities. As it is about equality for all, you can advocate for inclusive rights for people with disabilities and the LGBTQ community as well.  
3. 15 Virtual Women's Day Celebration Ideas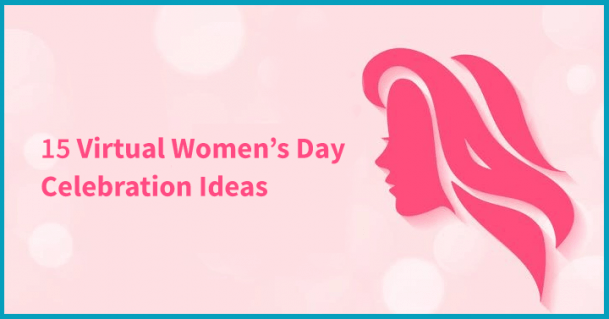 3.1 Women's Day Bingo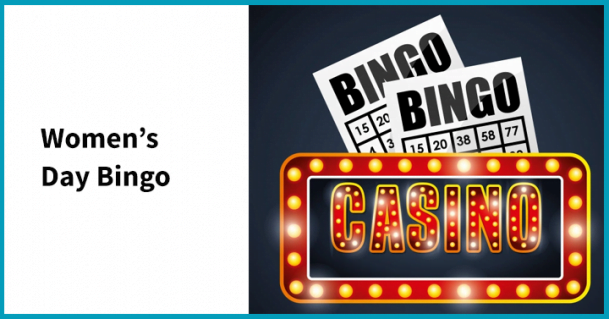 One of the fun activities for women's day, A Women's Day Bingo can help facilitate casual conversations and stories between colleagues. Employees can get to know the women at their workplace a lot better through a personal as well as a professional angle.
To make women's day celebration ideas in office more engaging and fun, you can fill the Bingo card with different life achievements, work accolades, skills, and other general things in life, such as:
Cat or dog mom
Business owner
Knows how to change a tyre
Read 20+books
Is a grandma
Participants can interact with women in their office and cross out a square if they meet the criteria. Whoever finishes crossing all the squares first, wins.
3.2 Health and Mindfulness Sessions with Hooray Teams

More often than not, women playing multiple roles in their life tend to ignore their mental health and well-being. They feel pressured to excel at everything due to societal expectations (and look perfect while doing it!). As a virtual women's day celebration idea, you can hire a wellness expert and conduct informative sessions on nutrition, mindfulness, healthy lifestyle, and the importance of mental health.
Working from home has added a lot of stress and physical strain to our regime. An online meditation session can help employees start their day on a happy note. If you are looking for an online meditation class, look no further than Hooray Teams. They offer an online meditation class that can help your employees embark on a serene journey of self-discovery. 
3.3 Sustainability Workshop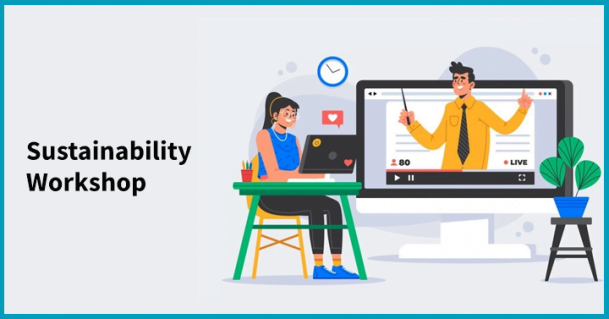 It's time to go green with a fun sustainability workshop! You can arrange for an eco-friendly workshop for employees to learn about growing therapeutic microgreens, biohacking cleaners, composting, creating handmade pot-holders and coasters, and more. This is one of my favourite fun activities for women's day.
Considering hiring a professional to talk about the importance of using eco-friendly products and instances to do so in everyday life. You could also spread awareness about various practices to live an environment-friendly lifestyle!
3.4 Blogathon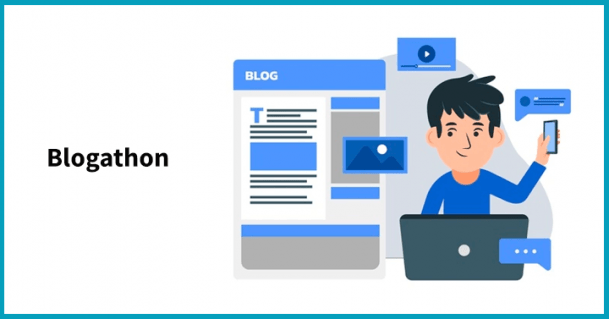 If you are looking for international women's day virtual events, encourage employees to participate in a Blogathon, where people get to write posts and articles about topics and themes related to women. It can be about: 
The importance and significance of Women's Day
Advocacy for Women's rights
Stories of noteworthy women in various industries
Achievements by women within your organization
Initiatives taken by the company to empower women
You can also pick themes for participants to write from their personal experiences. These articles can be posted as a series throughout the month.
3.5 Women's Day Trivia - Name the Dame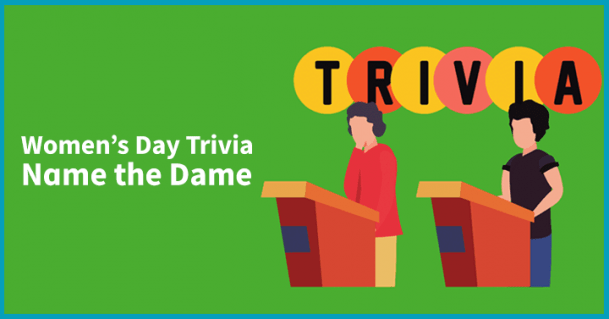 Gather your trivia buffs around for a fun Women's Day trivia challenge. Name the Dame by Team Building requires participants to identify influential women around the world by their quote or feat. You can split the employees into teams, or play individually for this virtual women's day celebration idea. 
You could also add to the fun by including silhouetted or zoomed-in pictures of the personalities and asking the participants to guess their identities. Keep exciting rewards for the winners to make the challenge more competitive! 
3.6 History Lunch-and-learn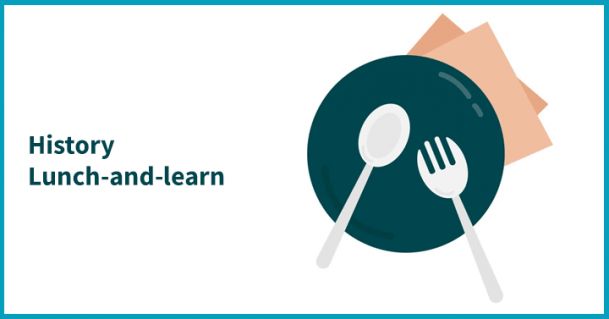 Host a lunch-and-learn session to educate employees on the history and importance of Women's Day. This can include topics like women activists, notable protests, achievements, and more. You can also screen women-centric biopics or documentaries like La Vie En Rose, Frida, Coco before Chanel, Erin Brokovich, Julie & Julia, and other similar movies. Hold an after-movie dialogue for people to discuss their thoughts and opinions. You could also take a virtual tour of the National Women's History Museum.
3.7 Donate to Women's Charities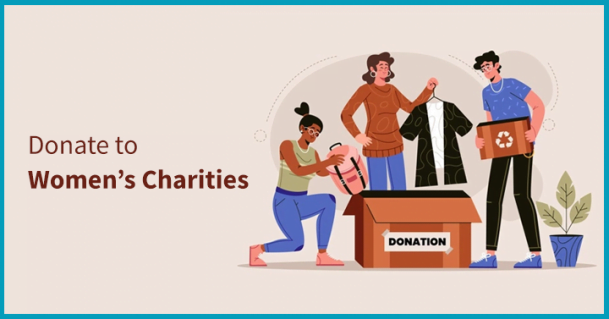 Make Women's Day celebrations meaningful and heartfelt by donating to several women's philanthropies. Look for organizations that support girl education, women's health, help women become self-sufficient, and others.
Some organizations that you can check out are: 
In case you would like to hold your own donation drive, you can host a virtual fundraising event with your employees and donate to organizations of your choice.
3.8 Women Speakers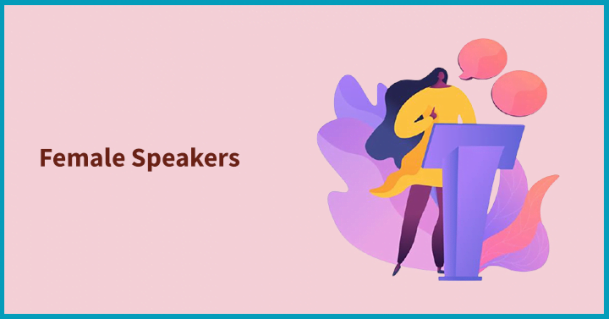 Another way to instigate hope and inspiration among your employees is to have women speakers talk about notable women's achievements in various events and industries. The topics can also include life skills such as stress management, work-life balance, financial literacy, and more. An expert could be hired to conduct a webinar on the same.
You can collect women's day celebration ideas online or take suggestions from your staff beforehand and have a poll on which topics can be selected, and they are interested in holding online sessions as well.
3.9 Mentorship Programs for Young Women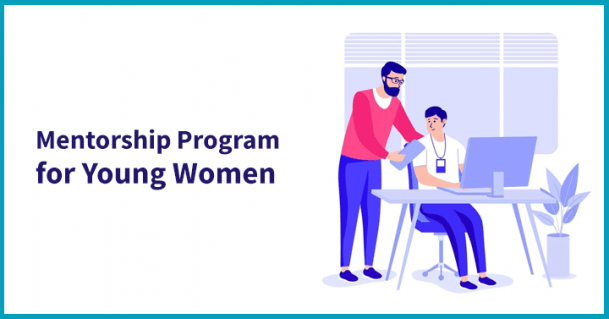 One of the fulfilling virtual women's day celebration ideas is to hold online mentorship programs for young women. You can either partner with an organization where there are different programs that employees can enroll in. It could be English language teaching, coding, cultural studies, copywriting, interview preparations, and many more.
You could also hold a panel for young women where they can ask questions about various career opportunities and industries, and help connect them to the right people in the field. You could also hold an online career workshop for students to take up career counseling and get insights on the prevailing career opportunities.
3.10 Inspiring Women Stories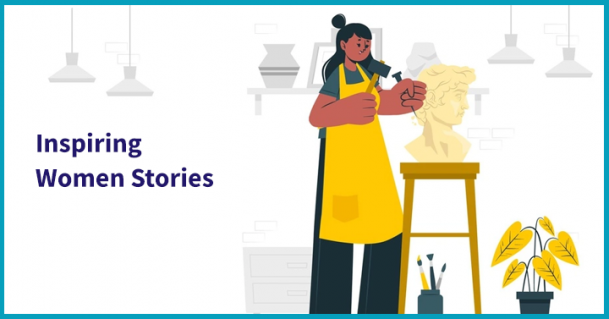 Employees can share inspiring and heartwarming stories of women in their life - be it family, mentors, teachers, friends, or anyone who had an impact on them. They can also share stories they read about on the news, or historical icons, or artists, or frontline COVID workers, or celebrities, etc.
Create a 'Humans of Bombay' atmosphere this women's day and feel inspired listening to all the amazing stories. Employees can also post 'Thank you' cards to the person who inspired them, or simply give them a shoutout on their personal social media handle. 
3.11 Women's Day Video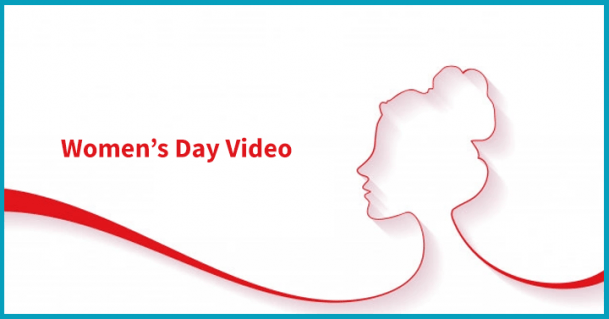 This Women's Day, give an opportunity to women to share their workplace experiences and thoughts about what organizations could do to make them even better and inclusive. Make a compilation of the videos and post them on your company website and social media pages.
One great example of such an initiative is Zomato offering 'period leave' to menstruating people. Companies can also start initiatives to make the workplace gender-inclusive and have gender-sensitive language webinars.
3.12 Social Media Spotlights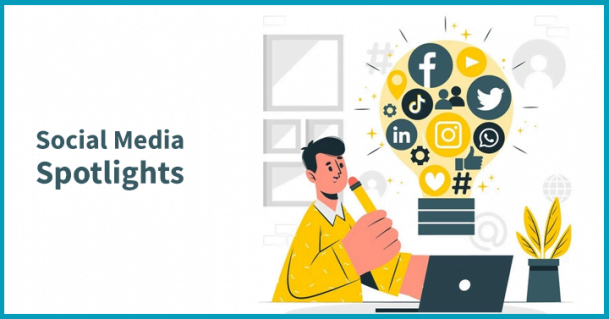 Social media spotlights are a great way to appreciate women and their achievements in the workplace. Create spotlight posts of women at your organization, and you could post them across your company's social media pages. These could also include short testimonials about them from their colleagues.
There could also be a virtual recognition program to honor the women employees with some exceptional and funny awards as well!
3.13 Support Local Artisans Drive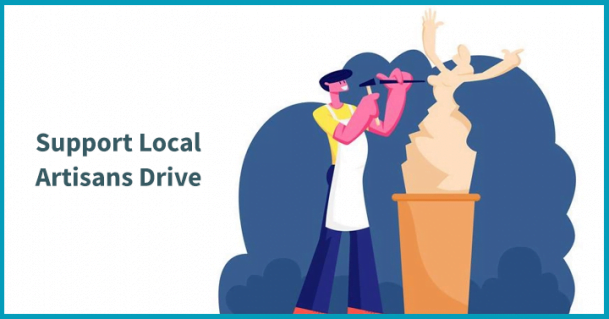 Supporting local artists and small businesses is another significant virtual women's day celebration idea. Empower local artisans by purchasing their work or tie-up with organizations that act as a mediator and help in supporting these artisans. 
You can send in a survey to your employees and gather information about local small businesses. It could be handicrafts, artwork, pottery, home utilities, etc. This women's day, go vocal for local!
3.14 Book Club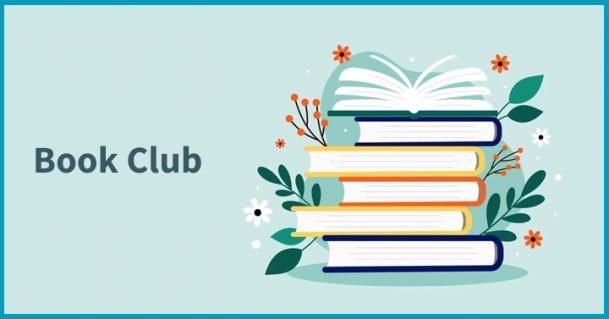 Another amazing activity to do on women's day is to begin a book club and host a meeting to honor women authors worldwide. Have a poll sent to your employees to select a book about a month before the meeting, and conduct a reading and discussion session on the book. 
Some examples for the titles can be:
3.15 Virtual Minute to Win it Challenge
This is one of the best and funniest international women's day virtual events. To make the most out of the virtual women's day celebrations, you can host a game show with virtual minute to win it challenges. These are simple, short, easy women's day activities in office that can be played with household items like cups, straws, candies, balloons, etc.
Some of the game examples are:
Employees can play individually, in pairs, or in teams. You can also host a virtual karaoke for employees to sing along and cheer as participants play the games.
4. FAQs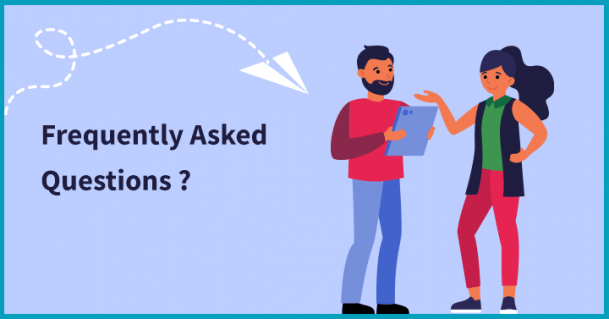 4.1 How do you celebrate virtual International Women's Day at work?
You can follow these steps to celebrate International Women's Day at work:
Select a video conferencing platform for all employees to get together. You could choose according to the team size, duration of the activity, and other features like recording, reactions, chat, etc.
Send an invite for all team members to participate and decide upon a convenient time for the meet beforehand.
Choose a virtual activity for everyone to do together, and hire a professional in advance if the activity requires one.
Most importantly, try to include all genders in the activities and not just women. Encourage employees to learn and follow practices taught in the activities, and take maximum part in the fun!
4.2 What is the theme for Women's Day 2021?
The theme for International Women's Day, 8 March 2021 is "Women in Leadership: Achieving an Equal Future in a COVID-19 World". The theme celebrates and appreciates the efforts of women around the world working towards shaping a more equal future and for the recovery from the pandemic.
4.3 Why should we celebrate Women's Day?
We should celebrate women's day to applaud women's achievements across the world. More importantly, it is observed to shift our focus to:
Raise awareness about women's rights, dignity, and equality
Fundraise for women-focused charities.
Fight for gender parity
Initiatives against issues like girl-child education, domestic violence and abuse against women, beauty standards, reproductive rights, etc.
4.4 What are some Women's day games ideas online?
Some of the women's day games ideas online are - guess the thing, spin the bottle, draw on a balloon, have you ever, musical puzzle game, and guess the thing.
4.5 What are some women's day video ideas?
Some of the women's day video ideas include - making creative thankyou videos, hosting a learning video session, personalized video collages, and videos from reputed celebrities. 
4.6 What are some Women's empowerment virtual event ideas?
Some of the women's empowerment virtual event ideas are - gifting team members a box of goodies, learning about female innovators, hosting custom virtual events, and playing women's history month trivia. 
4.7 What are some Women's day ideas for workplace?
Some of the women's day ideas for workplace are - dress-up day, charity drive, networking event, panel discussion, training sessions, and employee recognition. 
{ "@context": "https://schema.org", "@type": "FAQPage", "mainEntity": [{ "@type": "Question", "name": "How do you celebrate virtual International Women's Day at work?", "acceptedAnswer": { "@type": "Answer", "text": "You can follow these steps to celebrate International Women's Day at work: 1. Select a video conferencing platform for all employees to get together. You could choose according to the team size, duration of the activity, and other features like recording, reactions, chat, etc. 2. Send an invite for all team members to participate and decide upon a convenient time for the meet beforehand. 3. Choose a virtual activity for everyone to do together, and hire a professional in advance if the activity requires one. 4. Most importantly, try to include all genders in the activities and not just women. Encourage employees to learn and follow practices taught in the activities, and take maximum part in the fun!" } },{ "@type": "Question", "name": "What is the theme for Women's Day 2021?", "acceptedAnswer": { "@type": "Answer", "text": "The theme for International Women's Day, 8 March 2021 is "Women in Leadership: Achieving an Equal Future in a COVID-19 World". The theme celebrates and appreciates the efforts of women around the world working towards shaping a more equal future and for the recovery from the pandemic." } },{ "@type": "Question", "name": "Why should we celebrate Women's Day?", "acceptedAnswer": { "@type": "Answer", "text": "We should celebrate women's day to applaud women's achievements across the world. More importantly, it is observed to shift our focus to: 1. Raise awareness about women's rights, dignity, and equality 2. Fundraise for women-focused charities. 3. Fight for gender parity 4. Initiatives against issues like girl-child education, domestic violence and abuse against women, beauty standards, reproductive rights, etc." } },{ "@type": "Question", "name": "What are some Women's day games ideas online?", "acceptedAnswer": { "@type": "Answer", "text": "Some of the women's day games ideas online are – guess the thing, spin the bottle, draw on a balloon, have you ever, musical puzzle game, and guess the thing." } },{ "@type": "Question", "name": "What are some women's day video ideas?", "acceptedAnswer": { "@type": "Answer", "text": "Some of the women's day video ideas include – making creative thankyou videos, hosting a learning video session, personalized video collages, and videos from reputed celebrities." } },{ "@type": "Question", "name": "What are some Women's empowerment virtual event ideas?", "acceptedAnswer": { "@type": "Answer", "text": "Some of the women's empowerment virtual event ideas are – gifting team members a box of goodies, learning about female innovators, hosting custom virtual events, and playing women's history month trivia." } },{ "@type": "Question", "name": "What are some Women's day ideas for workplace?", "acceptedAnswer": { "@type": "Answer", "text": "Some of the women's day ideas for workplace are – dress-up day, charity drive, networking event, panel discussion, training sessions, and employee recognition." } }] }