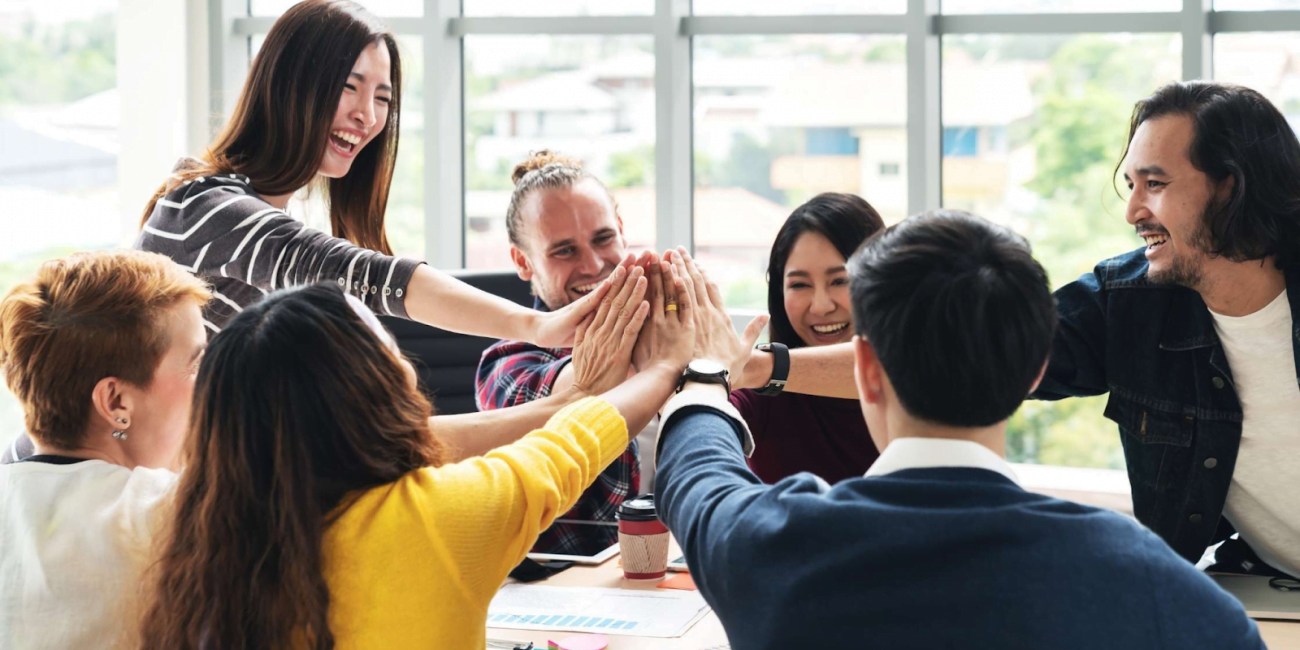 Considering that people or employees are a key asset for any company, creating and nurturing a productive and happy workforce is essential at all times. A great way to do that would be to choose and invest in some of the best employee engagement software.
While there are a wide range of employee engagement tools to choose from, it's a good ideal to consider company strength, metrics that impact productivity goals and the type of insights that can propel growth.
1. What Is Employee Engagement Software?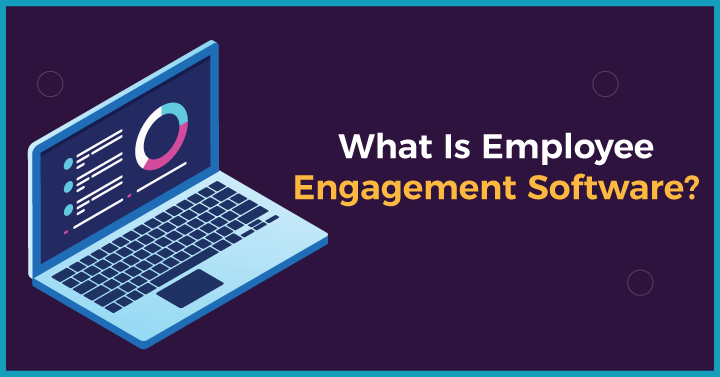 Basically, employee engagement software is a type of application program that can be used to engage, manage and retain employees within an organization. One of the best ways to measure employee engagement is to use employee engagement software. The best employee engagement software provides insights into how your employees are working, their productivity levels, feedback and suggestions, and more.
Some of the most crucial elements you should look for before investing in an engagement software include:
Is it right for your company? Not every tool fits your business requirements and needs. Do the stats hold up? Be sure a product is able to demonstrate its average statistics such as retention, scalability, and profitability.
User reviews? What do users say about the product and its effectiveness?
2. Top-rated Employee Engagement Software Platforms 2023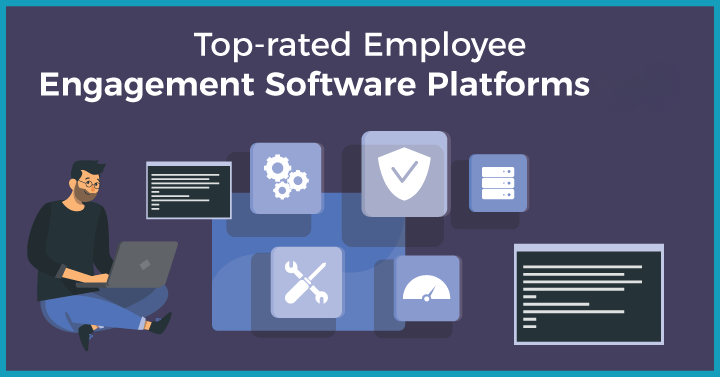 So, what is the best employee engagement software for you? Let's find out.
2.1 Kahoot!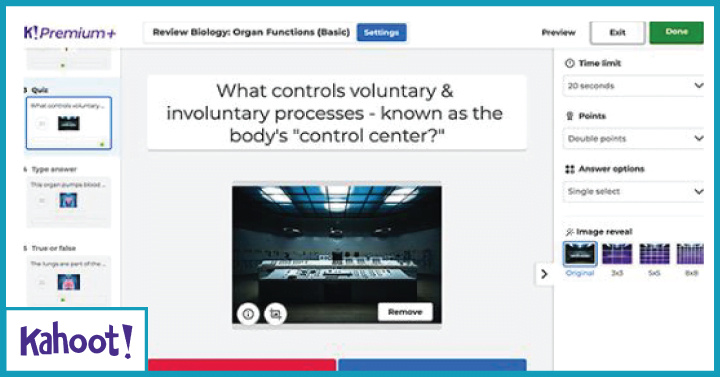 Key features: Kahoot's strength lies in its ability to make the everyday more fun. The software has a gamified platform that features training, presentations and remote learning. They also have Actimo, a mobile-first app for seamless engagement of non-desk teams.
Costs: Kahoot offers a free trial version as well as separate editions priced as follows:
Kahoot! 360 Spirit Premium – $625.001
Kahoot! 360 Spirit for small teams – $500.002
Kahoot! 360 Spirit for large teams – $1600.003
Kahoot! 360 for Enterprises – Contact Sales
2.2 15Five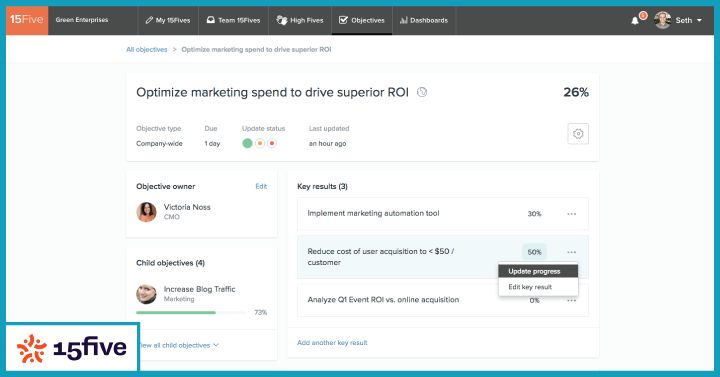 Key features: 15Five is a performance management solution designed for managers that is also incredibly simple for employees to use. With engagement surveys and reporting features, you can ensure everyone is heard and you have a clear picture of what employees are doing.
Costs: 15Five has 4 primary pricing options, but there are more plans available depending on the tools and integrations you require specifically:
Engage – $4/month
Perform – $8.month
Focus – $8/month
Total PLatform $12/month
2.3 Sorry, I was on Mute
offers one such integrated platform that can be used to acknowledge and reward excellent work or contributions at an individual or team level across your organization. Make accurate data-driven decisions based on the in-depth reports and analytical information that this software provides to create customized rewards and recognitions. You can then take it one step further and align these with your company mission and value system to create a dynamic performance recognition centre
2.4 Culture Amp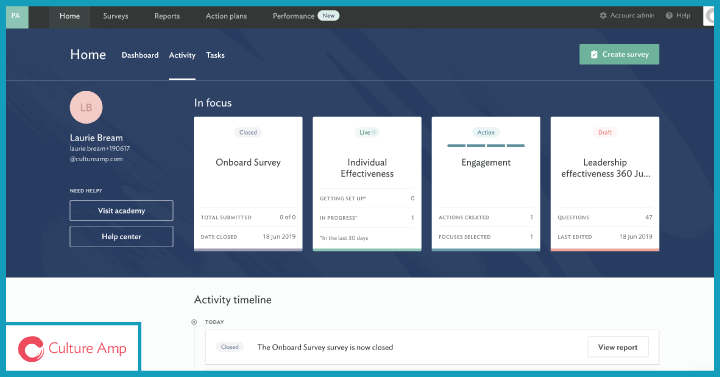 Key features: Creating a productive and engaging employee culture is the primary aim of Culture Amp. This platform features survey templates that can be customized along with ready-to-go action plans for your team. It helps provide performance reviews, monitor feedback, track goals and more for enhanced employee experiences.
Costs: Plans range from Starter with 25-100 employees, to Enterprise with 1000+ employees. Unfortunately you need to request a specific quote but users usually pay around $3000 a year.
2.5 Kazoo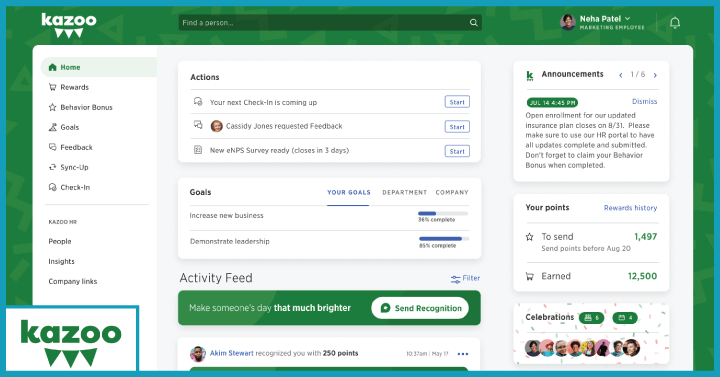 Key features: If you want to prioritize employee retention and enhance engagement then Kazoo is a great choice. It has an easy-to-use platform to reward or recognize employees, engage them and manage their performances by tracking progress on goals and OKRs. Kazoo is also able to connect remote employees across the globe using accessible behavior incentives and insights.
Costs: A relatively low-cost option, Kazoo has 3 main pricing options:
Growth – $5 a month per employee
Standard – $4.25 a month per employee
Enterprise – POA
2.6 Motivosity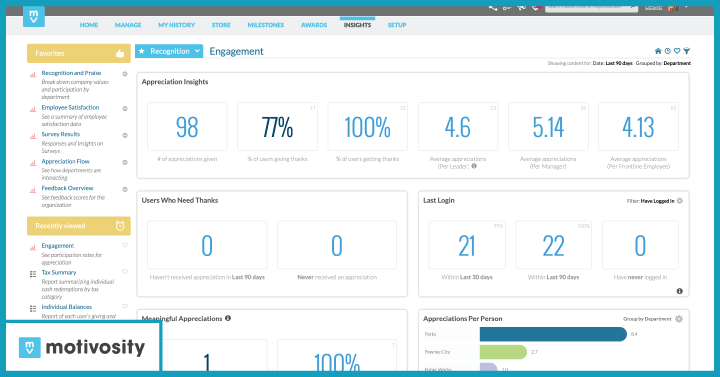 Key features: Any business wanting to see fast and effective results throughout their workforce should pick Motivosity. This platform allows you to create individual profiles, including personality maps and interest groups, giving you useful insights into your workforce. It also features tools for recognition and rewards, performance management and feedback reviews.
Costs: The pricing structure for this software is flexible and  includes several plans to choose from.
Connect – Free
Recognize – $5/month/employee
Lead – $5/month/employee
Listen – $2/month/employee
2.7 Leapsome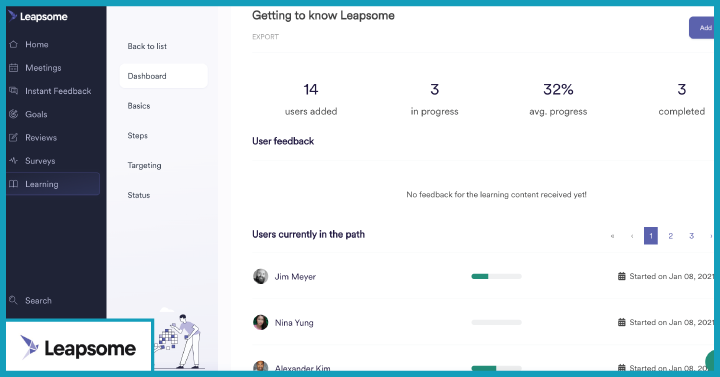 Key features: If you're finding that your company is being held back by the scalability of your team, then look no further. This single platform can be used to run feedback cycles with performance review tools, align teams with 1:1 meetings and learning tools for knowledge sharing.
Costs: Leapsome isn't upfront with its pricing, but defines 4 clear pricing plans with all of the additional tools and insights you'll receive on each level. 
2.8 Bonusly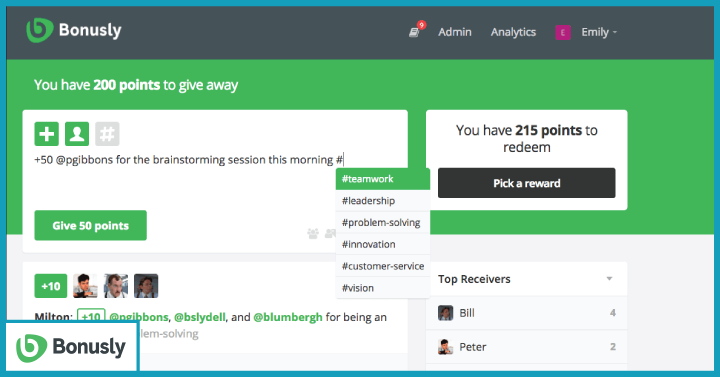 Key features: This is the best employee engagement software for businesses who want to pioneer a fun and inclusive environment. The social feed feature of Bonusly is easy to use and functions similarly to major social platforms, making it an exciting way for employees to engage with each other and to receive recognition. 
Costs: Bonusly has clear and affordable pricing levels:
Core – £2.06/user/month
Pro – £3.44/user/month
Custom – POA
2.9 Empuls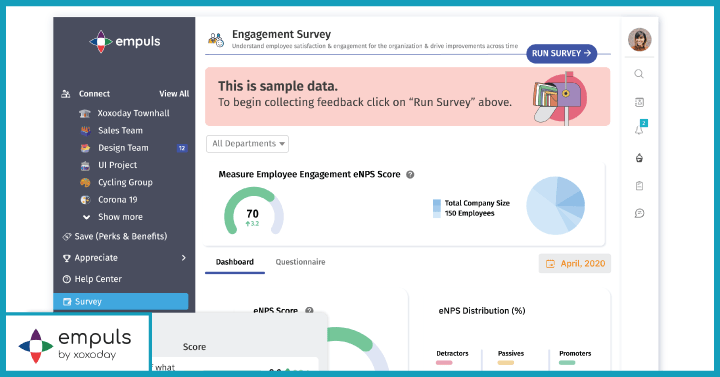 Key features: Empuls is an all-in-one platform that aims to give smaller businesses a competitive advantage. With a wide range of features from communications tools, reporting, surveys, rewards and recognitions, and exclusive employee discounts, Empuls is a great employee satisfaction software.
Costs: Empuls is one of the most affordable options on this list:
Starter – $2/month/user
Proficient – $3.60/month/user
Enterprise – POA
2.10 Clear Company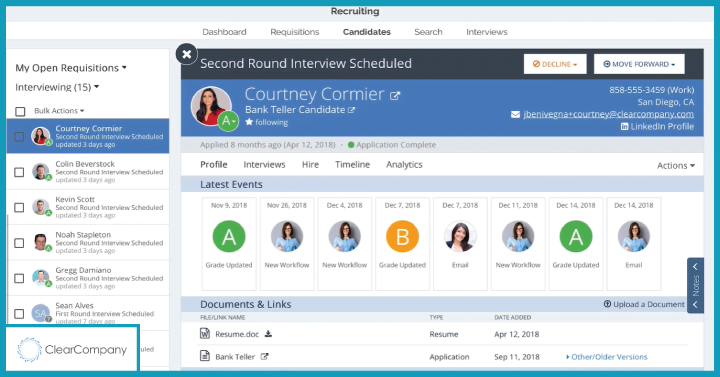 Key features: Clear Company focuses on diversity and inclusion in the workplace. It offers learning workshops both online and in person, monitors progress through software, and supports your entire team with in-depth training programmes.
Costs: Clear company offers more than just the best employee engagement software. Choose from:
Clear Audit
Clear Assured
Clear Learning
All prices are given on a quotable basis.
2.11 Synergita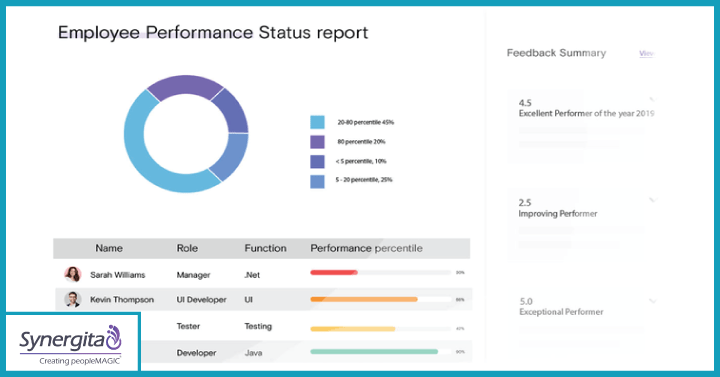 Key features: Synergita is the best employee engagement survey software for remote workforces. With a specialization in globally based teams, this platform is used by over 35000 businesses worldwide. It features tools for engagement, performance management, OKRs, and surveys. The most exciting feature that this software offers is a first of its kind e-communication tool, that makes it one of the best employee engagement software. It also offers engagement metrics on the way employees use email.
Costs: Pricing for Synergita is as follows:
Synergita Perform – $4/month/user
Synergita Perform Plus – $4/month/user 
2.12 Reward Gateway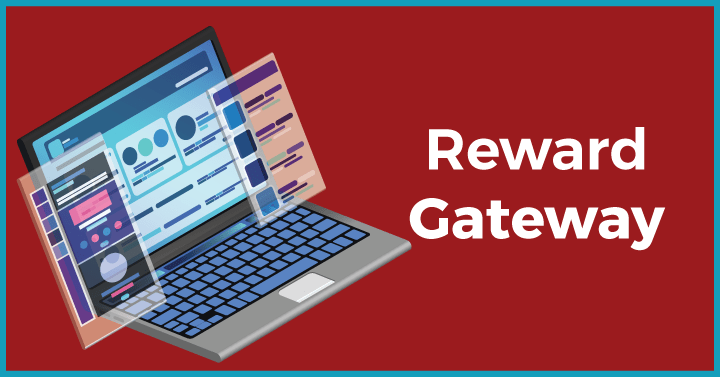 Key features: If transforming your employee experience and retaining your best people is your main goal, choose Reward Gateway.  The platform's employee engagement tools provide data on employee discounts, regards and recognitions, employee benefits and surveys. Besides these, the employee engagement analytics feature utilizes a suite of dashboards that are interactive to arrive at actionable insights that can impact business goals. 
Costs: If you have under 100 employees then this platform recommends their base plan, which is priced at £6/month/employee
2.13 Quantum Workplace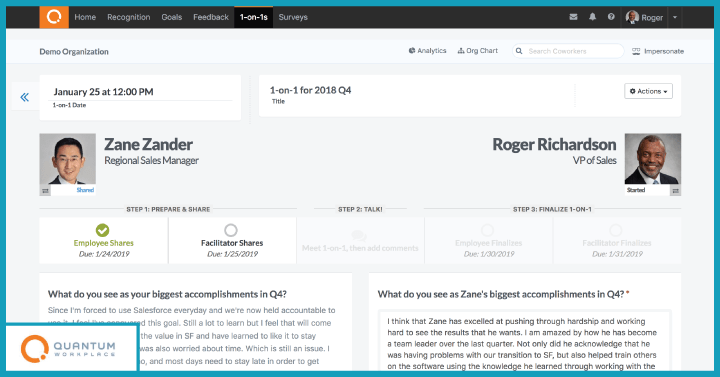 Key features: Quantum workplace provides important insights through turnover analysis, automated reminders, and OKR setting and tracking. It also has pulse surveys,social newsfeed for updates and feedback templates for employees.
Costs: Quantum workplace does not offer a free trial but does offer a demo and average pricing starts at around $10,000 a year.
2.14 Officevibe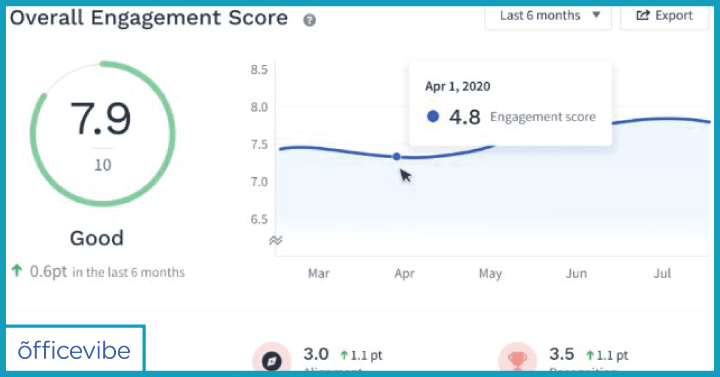 Key features: This is an employee satisfaction software that makes analysis a quick and simple part of your HR system. Ideal for smaller or modern businesses. Its 1-on-1 feature enables employees to provide vital feedback besides goal creation, customized surveys, peer recognition and performance management  to help improve the work culture of an organization.
Costs: You can sign up for free to begin setting up, and the average cost is $5/month/user.
2.15 Reflektive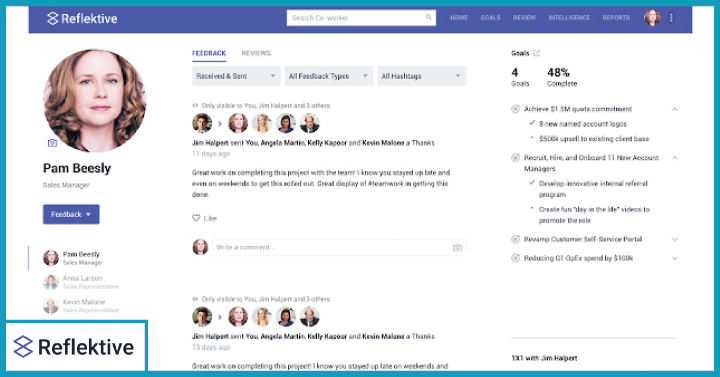 Key features: Reflektive is the right choice for acknowledging and appreciating employee performance. Using their post tool, leaders can share personalized messages to individuals or groups. With the option of customizable survey templates you can discover more about their experience too.
Costs: Reflektive is not upfront with their pricing options so it's a good idea to request a quote for your unique business.
2.16 TinyPulse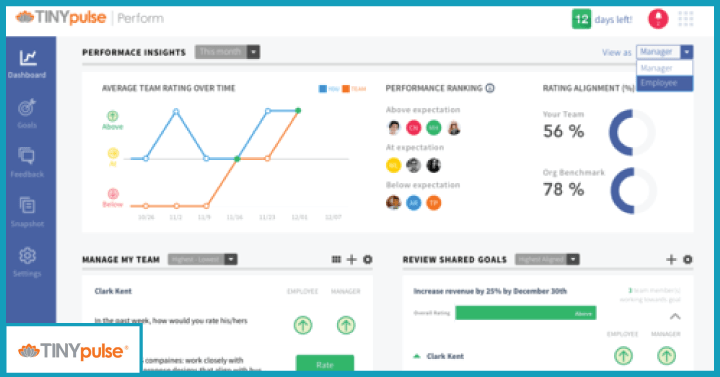 Key features: If you want to focus on creating a thriving work culture for the company, consider some of the best employee engagement survey software available like TinyPulse. This software is a competitive option for sending engagement surveys. With the anonymous survey feature, you can ask the right questions to get truly valuable insights. This software is suitable for a team of 10 to 100,000.
Costs: Previous users report paying around $5/month/per employee
2.17 Glint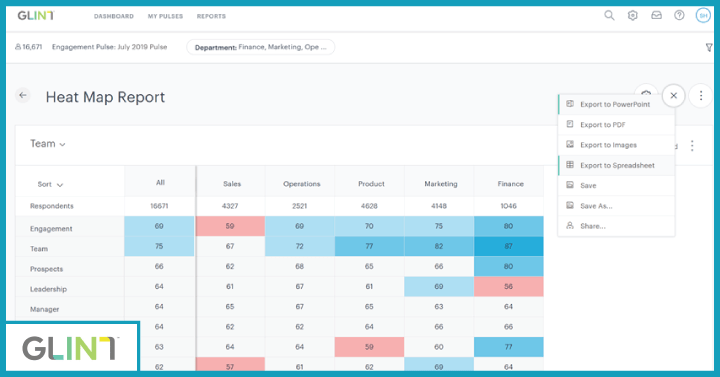 Key features: Glint is another one on the list of best employee engagement software. This people-focused engagement software is targeted toward small to mid-size businesses. The key feature of this employee satisfaction software is the people-centric structure. Survey programs are delivered throughout the entire employee journey for a more holistic perspective.
Costs: Glint pricing is a little different to other platforms. Pricing starts at $0.01 per survey.
2.18 Keka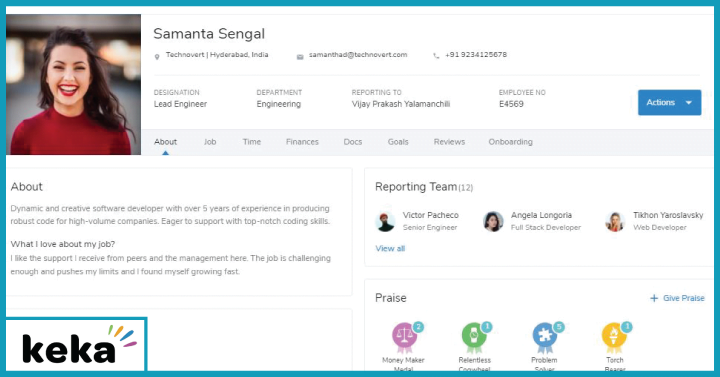 Key features: Choose Keka for an all-in-one option with a focus on integrating performance management.using review tools.. Its cloud-based payroll helps in automation of payroll and integration of accounting processes while OKR solution is especially aimed at tracking and aligning employee goals.
Costs: Keka features 3 main pricing tiers:
Foundation – $500/month
Strength – $800/montha
Growth – $1100/month
Plus additional costs per user.
2.19 Personio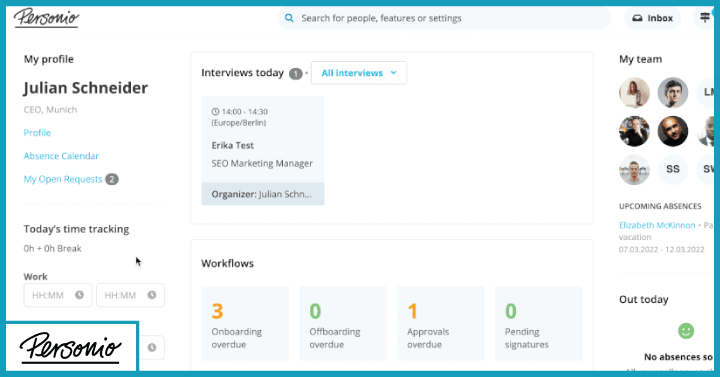 Key features: If you have a busy HR team and want to give them the resources to focus on what matters in your employee culture, Personio is one of the best employee engagement software for you. This software boasts digital employee profiles, payroll integration, along with the essential reporting and analytics features. Plus, with customized access rights for your employee data, you can decide which reports are most important for your HR team to see.
Costs: This software starts from $2/month/user but offers a free demo along with personalized pricing.
2.20 Qualtrics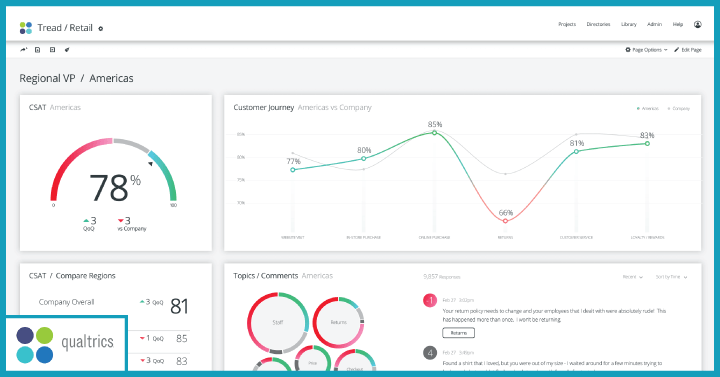 Key features: Qualtrics focuses on your company leadership experience, enabling your leaders to get the best from their employees with simple, clear data. The Qualtrics survey tool is designed for ease of use and includes 85 question types, meaning you can conduct crucial employee surveys without fuss.
Costs: For their base plan, users pay $1500 a year.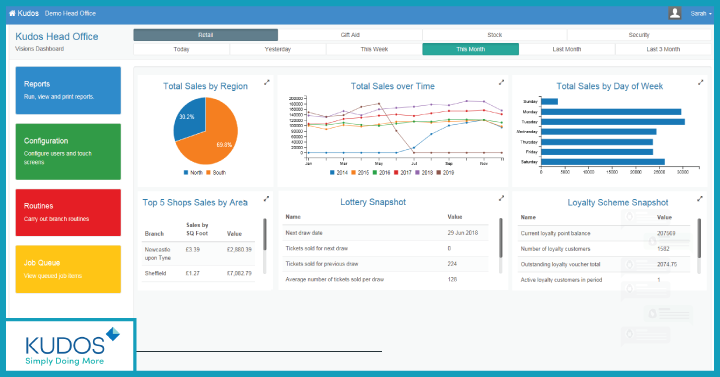 Key features:  Kudos is aligned around employee-centric work culture. Using peer-to-peer recognition tools, this software recognizes and rewards various aspects of employee performance. It's also easy to integrate with existing software such as Slack, Microsoft Office and more. Kudos' People Analytics tool provides in-depth information on employee performance and experiences through various dashboards.
Costs: The cost of Kudos depends on your length of contract with them as well as number of users. You can get a demo and price quote via email, but contracts start from 500 users minimum.
3. FAQs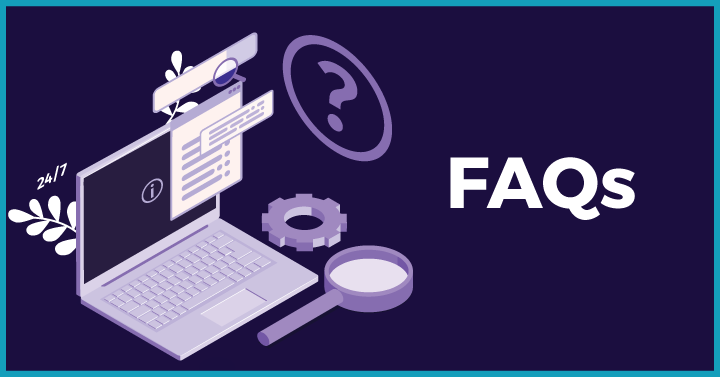 3.1 What is the best way to measure employee engagement?
There are numerous aspects that go into measuring employee engagement. The best ways to determine employee engagement is to use some of the best employee engagement software that may include:
Engage with training videos
Send regular anonymous surveys
Use recognition and rewards tools to see improvements
3.2 What makes a great employee engagement software?
The best employee engagement software is the one that includes all of the employee engagement tools and features that your specific company requires. 
Some products are better suited to startups whereas others are designed primarily for large-scale global companies. Choose the software that matches with your unique aims.