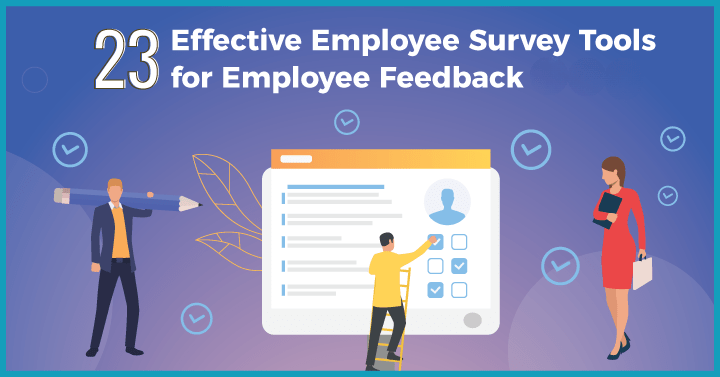 Keeping abreast of how your staff are feeling about their work is essential for maintaining high productivity and reducing turnover. One of the most effective ways to gauge this sentiment is through employee survey tools.
Through regular engagement assessments like pulse surveys, businesses can get to grips with what individuals like most about their job – as well as what aspects could do with some improvement.
1. What Is an Employee Survey Tool? 
An employee survey tool is a system that allows companies to aggregate information about how staff feel about different facets of a business. It can be used to build customized questionnaires on a range of topics, including job satisfaction, identification with corporate culture, contentment with office facilities and work-life balance.
The data obtained from these queries is then gathered up and displayed through an analytics dashboard and reports that can be used to assess what steps an organization might need to take to improve employee wellbeing or engagement to ensure top talent stays with the business.
2. What are the important features of employee survey tools? 
2.1 Cloud-based software 
Software that is based on the cloud tends to entail better security, increased efficiency, reduced costs and greater scalability, among other benefits.
2.2 Employee recognition 
Acknowledging employee opinion with rewards can be a useful lever for increasing engagement, which is a feature some employee survey tools incorporate into their build.  
2.3 Employee feedback option
A number of solutions include employee feedback tools that allow staff to add in anything that isn't directly covered by the survey or that are 'always on' – i.e., can be accessed at all times.
2.4 Analytics 
A powerful analytics engine that can quantify and segment data in order to identify patterns and trends is the backbone of any good employee survey tool.
3. Comparison criteria of survey tools 
3.1 Price 
There are very few businesses where price isn't a factor, and in most cases the cost will play an important role in whether a particular tool is right for your company.
3.2 User interface 
Clear, consistent, self-explanatory user interfaces make adoption by staff much more likely.
3.3 Integration 
Any software needs to be able to integrate with your existing systems, so make sure to double check this before making a purchase.
4. Best Employee Survey Tools List 
What are the different types of employee surveys? Take a look at this extensive list to get an idea of the options out there on the market today.
4.1 Qualtrics XM – Best for AI analytics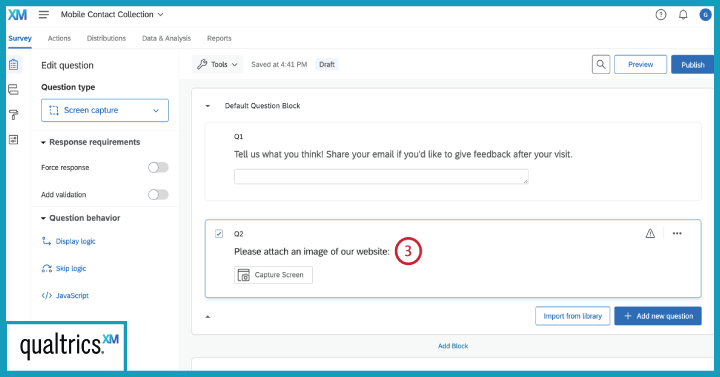 Qualtrics has experience managing products for employees, customers, products, brand and design. The company has offices around the world and has worked with 85% of the Fortune 100, making it one of the most commonly used tools to measure employee engagement.
The platform works based on three services: xID is the database for all the results; iQ is the analytics segment; xFlow automates the continuous process of transforming feedback into action. 
Qualtrics' engine uses AI-driven analytics and IO psychology to make predictions and suggestions about how to proceed based on the data, including automated actions for managers in real-time to speed up the time between results and implementing changes.
Pricing is available on request.
4.2 Empuls – Best for rewards and recognition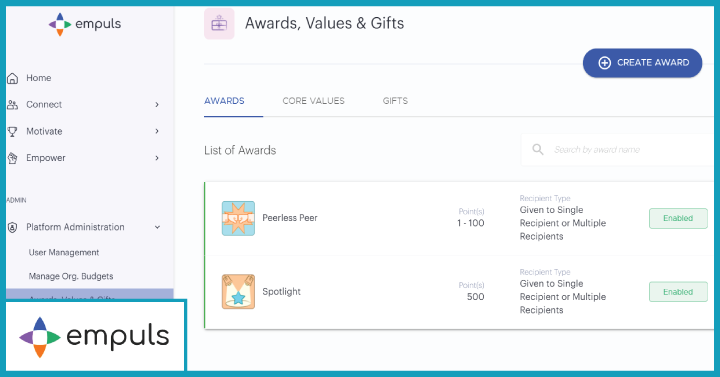 Found just a couple of years ago in 2019, Empuls work predominantly with small and mid-size businesses to improve staff engagement.
Using eNPS (Net Promoter Score) and pulse surveys, the company constructs assessments that find links between engagement, company culture and performance to suggest action plans. 
The platform is designed not just as a hub for employee survey tools, but also has a social intranet, rewards tab and a bot called Em built in to stimulate greater involvement.
Pricing starts at $2 per employee per month.
4.3 ChartHop – Best for transparency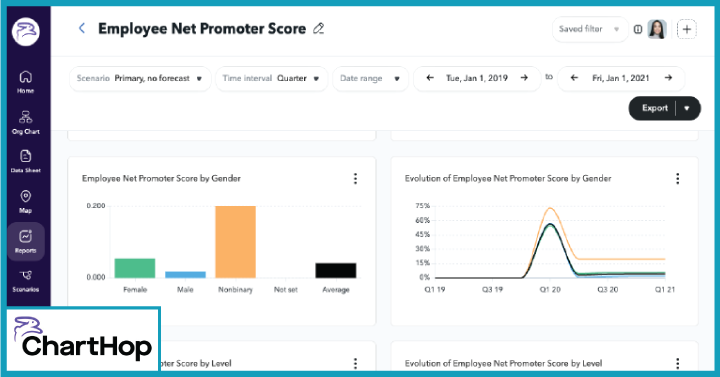 ChartHop's buzzword is 'transparency', using the process of open, continuous feedback to drive cultural change within companies. 
Its employee survey tool can be used to provide insights on performance management, organization planning, employee engagement, compensation management, and diversity equity and inclusion.
ChartHop's interface includes an analytics dashboard, an organization chart to illustrate the hierarchy of the company, headcount planning and associated budgeting features, and data-backed compensation reviews.
Pricing starts at $9,600 per year minimum ($8 per employee per month, plus implementation fee).
4.4 SurveyLab – Best for customized surveys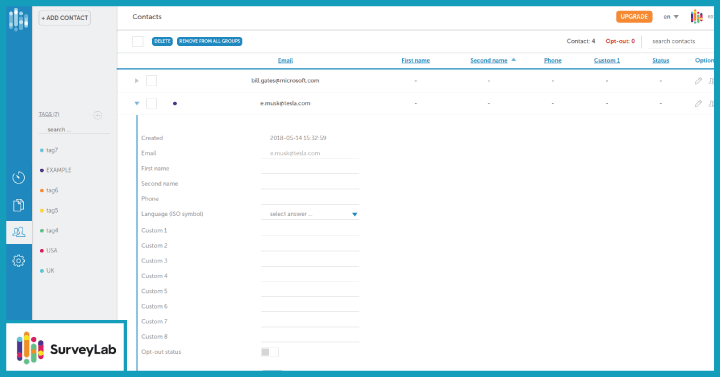 Whether you want to dig deeper into the psyche of your staff or find out what your customers really want, SurveyLab has a questionnaire for it, based almost 20 years in the field.
The company's representatives will work with you to design surveys that meet your specific requirements, using their knowhow to hone your queries so they are most likely to produce actionable results. 
While the user interface can seem a little dated compared to the competition, the reporting tools and scorecards provide a good level of detail and can be complemented by workshops where the SurveyLab will dig into the results with their clients one-on-one.
Pricing is available on request.
4.5 Culture Amp – Best for simple design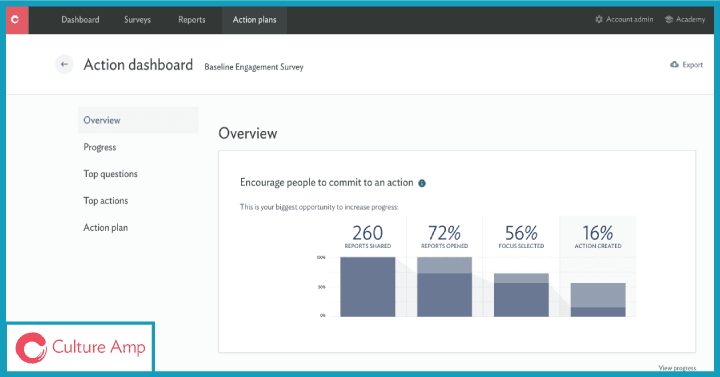 Culture Amp's platform is based around three pillars: employee engagement, performance management and employee development.
Data from surveys is transformed into brightly colored illustrations, accompanied by proven action plans based upon benchmarks from thousands of international companies.
The interface blends results tables with turnover prediction, manager-employee one-on-one tabs, goal tracking and an in-built skills coach – all of which can be integrated into common systems like Slack and Microsoft Teams.
Pricing is available on request and is based upon the number of employees, ranging from 25 to beyond 1,000. 
4.6 Connecteam – Best for remote teams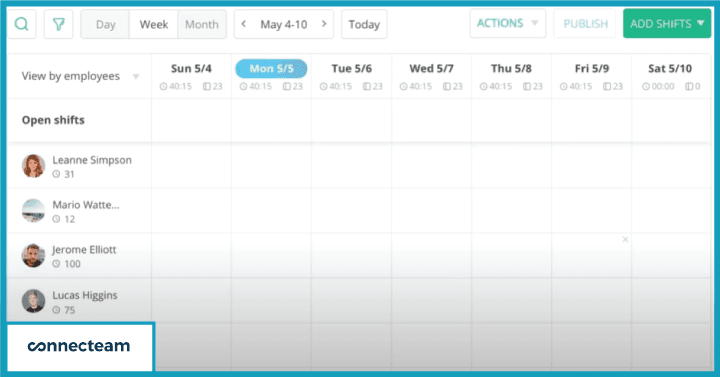 Designed to work through a single employee app, Connecteam has a whole host of functions, including employee scheduling, task management, company directory, chat service and staff training, among others.
Surveys are part of the company's Communications Hub platform and have been designed on a mobile-first basis for ease of use and convenience of access. Once employees have entered their responses, results and insights are delivered to administrators in real time, so managers can initiate follow-ups immediately.
Connecteam is available in 11 languages and boasts a 92% adoption rate among staff. Plus, it can take as little as 5 minutes to set up.
Arguably one of the best free employee survey tools, companies can utilize the basic set of capabilities for free for up to 50 users, while paid packages start from $39 per month for up to 50 users.
4.7 SurveySparrow – Best for omnichannel options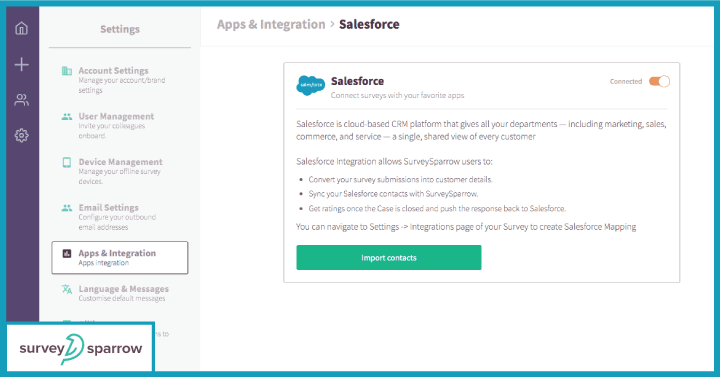 Covering customer, product, marketing and sales experiences in addition to staff experience, SurveySparrow has worked with multinationals from Google to Salesforce to streamline feedback from employee survey tools.
When it comes to the different types of employee questionnaires, its offering runs the gamut from onboarding to exit interviews and everything in between. You can automate periodic white-labeled pulse surveys to ensure you have ongoing data incoming or manually send out assessments to get a feel for how each individual is getting on in their role.
Surveys can be set to pop up at defined times, occur as regular notifications or appear as an always-on widget in the background. There's also an offline option to allow for feedback even when Wi-Fi is spotty.
Pricing starts at £99 per month and includes two admin users.
4.8 Nfield – Best for flexible delivery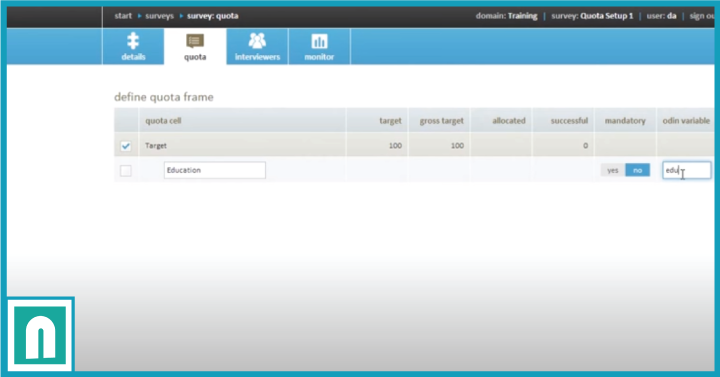 Owned by data analytics consultant Kantar, Nfield was principally developed for market research but has employee engagement functionality, too.
Nfield can deliver surveys face to face (CAPI), over the telephone (CATI) or online. These are laid out according to pre-designed templates and thus incredibly easy and quick to create.
The tool is fully mobile responsive, so displays correctly automatically across digital devices, and has no distribution limits, so you can send out as many emails as you want.
Pricing varies depending on mode of delivery and scope of survey.
4.9 TINYpulse – Best for ready-made templates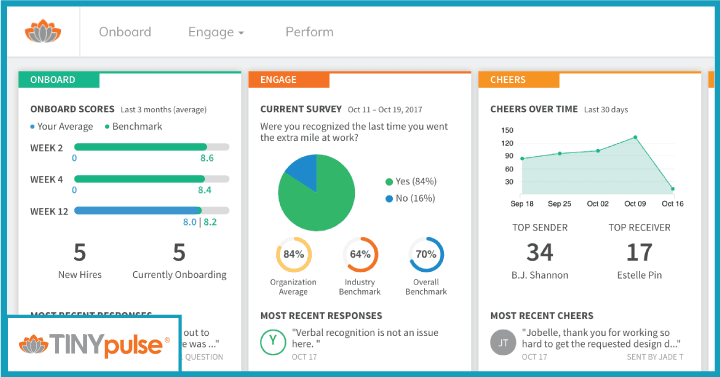 Driving profitability, acquiring talent and improving retention are among the key objectives of TINYpulse, a tool owned by employee engagement organization Limeade.
Administrators can select from 300+ science-backed questions and pre-built templates or custom-create their own queries. The results then trigger actionable recommendations that can be easily shared across the team.
TINYpulse's Cheers for Peers tool allows employees to engage with one another's feedback and achievements, while the Coach feature empowers one-one-one conversations between managers and their teams.
Pricing is available on request.
4.10 Google Forms – Best for collaboration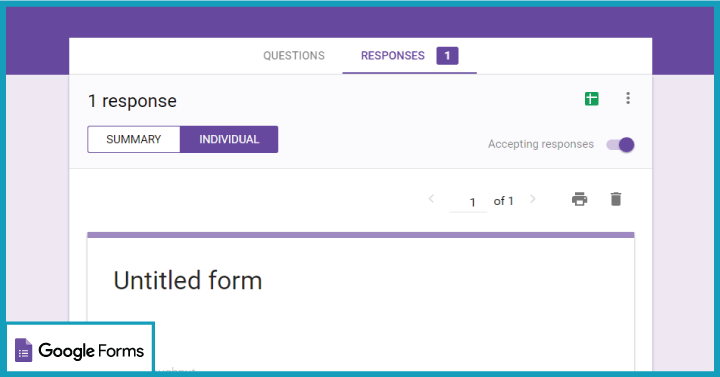 Google's survey tool works across all sorts of use cases, from personal projects to business assessments.
The simple drag-and-drop system allows users to create their own forms quickly and easily, which can then be customized with colors and images to reflect your company's branding. Charts are automatically created in real time, or you can access the raw data via Google Sheets.
Google Forms' collaborative feature means a team can work on developing the ideal survey together, then analyze the results together, all in one place.
Pricing starts at $12 per user per month.
4.11 Officevibe – Best for communication
Officevibe has worked with such brands as Dyson, Bose and WeTransfer to create an environment for frank and constructive feedback.
It's all about the vibe, with bright interfaces and simple tools that encourage staff to voice their opinions and concerns anonymously. All questions are linked to an engagement metric that can then be analyzed via the data dashboard.
Aside from surveys, the platform includes tools to enable one-on-one discussions as well as continuous, transparent communication between team members and team leaders. 
Officevibe is free for one team of 10 people. Beyond that, prices start from $5 per person per month.
4.12 Monday – Best for a complete work OS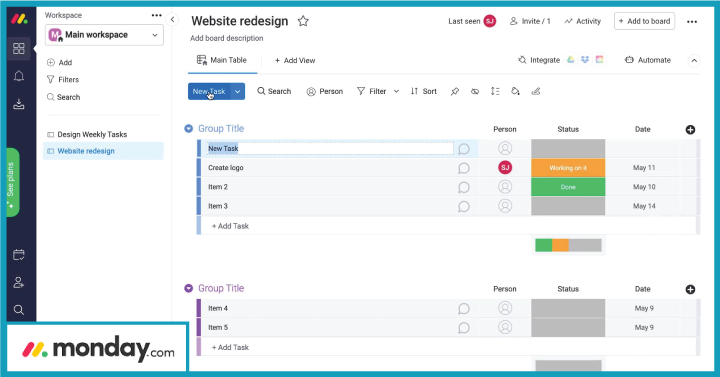 One of the most popular work management software on the market, Monday allows teams to plan, organize and track employee workload and output via a highly visual interface.
Employee satisfaction survey tools are just one of the additional features it has built into the platform. Simple forms can be created with your queries. Results are fed into a dashboard with several chart widgets for visualization of the data.
This can be integrated with common email providers like Outlook and Gmail for ease of dissemination.
Pricing for the entire Monday platform starts at $8 per seat per month.
4.13 Startquestion – Best for ease of use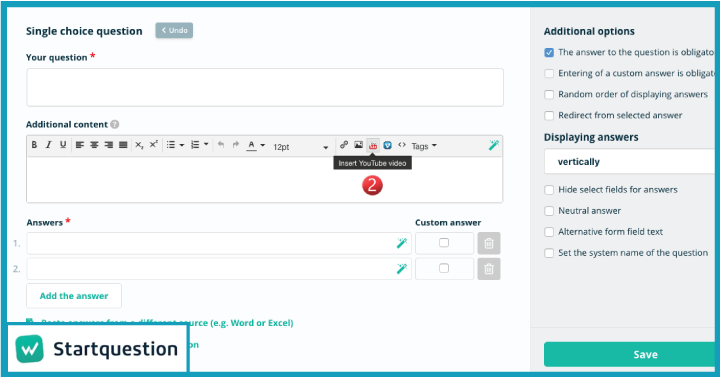 You don't need to ask how to create a survey for employee satisfaction with Startquestion. It's a thoroughly an easy-breezy solution for constructing surveys, whether the objective is to assess product usability, customer experience or brand awareness.
The software can be used to cover a range of employee experiences, from the job application process to exit interviews. Staff satisfaction survey templates, for example, gather data on mental wellbeing, physical environment and relationships with peers.
A support team is on hand to help with the implementation of the platform as well as with the design of the surveys to ensure companies get the data they require.
Pricing starts at $49 per month for small organizations.
4.14 Peakon – Best for big data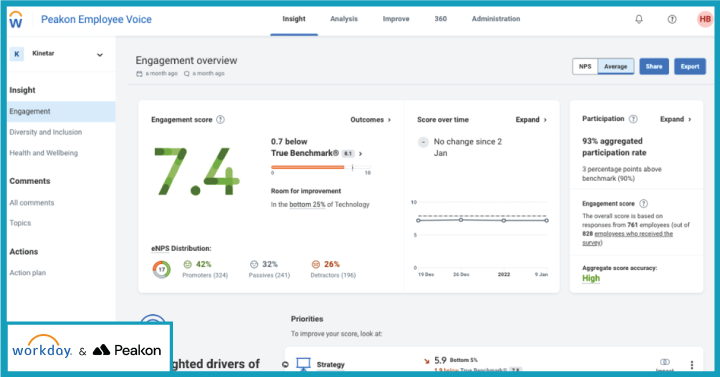 Now part of the Workday suite of products, which encompasses all manner of solutions for finance and HR objectives, Peakon is a feedback tool that focuses on listening to the 'voice' of the employee.
In practice, this is done through Peakon's intelligent listening platform, which aims to put the practice of active listening to work inside a survey and analytics framework, making individual employees feel heard and valued. 
Over 200 million data points have been collected through Workday's wider business, allowing Peakon to benchmark your company with exactitude according to your desired topics, whether that be diversity and inclusion or general job satisfaction.
Pricing is available on request.
4.15 Waggl – Best for healthcare
Acquired by employee engagement analytics company Perceptyx last year, Waggl is in the midst of undergoing rebranding to Dialogue, to better reflect its object of giving staff a voice.
The platform provides pulse surveys to gauge staff sentiment, backed up by a crowdsourcing function that enables businesses to crowdsource opinion by offering the option for employees to vote on different responses to particular queries.
While it has worked for a broad spectrum of organizations in the past, it specializes in healthcare businesses. 
Pricing is available on request.,
4.16 Zoho Survey – Best for global teams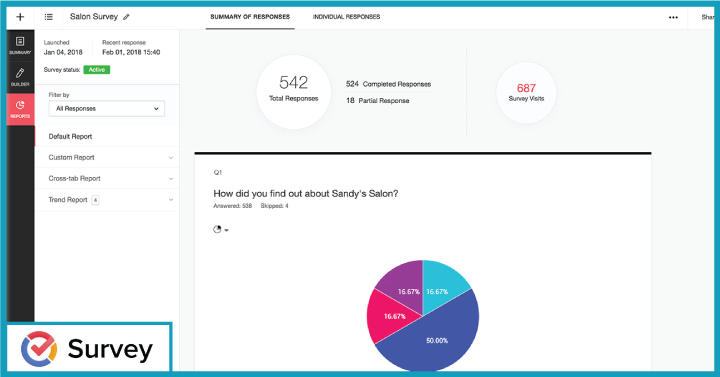 Zoho offers a variety of SaaS (software as a service) solutions for sales and marketing, customer service and other utilities.
Its survey solution comes with more than 250 templates, depending on whether you are looking for HR tools to fit with healthcare, governmental or non-profit businesses. Data can be processed through custom filters and cross-tab reports in real time to create easy-to-digest trend analyses.
Zoho supplies translation services for more than 70 languages, including Spanish and Arabic, making it ideal for companies that want to run surveys with distributed teams around the world.
Pricing starts at £25 (plus VAT) a month for one user with unlimited responses. There is also a free version with limited functionality
4.17 Weekdone – Best for OKR-based surveys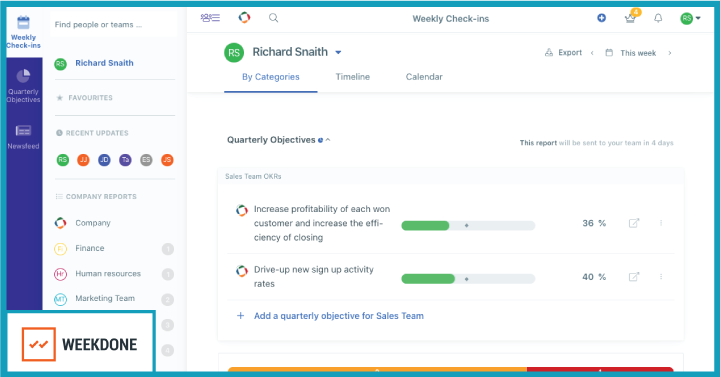 Weekdone is principally geared towards OKR (objectives and key results), providing a platform from which to define project goals and monitor progress.
Given Weekdone's specific focus, it's not surprising that its pulse surveys are centered on ensuring weekly progress milestones are met through targeted questions about challenges and role satisfaction, backed up by features like one-on-one meeting requests and daily or weekly feedback channels.
The methodology is based on the Progress, Plans and Problems (PPP) framework, which tracks what is currently being done, what will be done next and any issues where work is getting stuck.
Weekdone's basic package starts three for 3 users, with prices starting from $280 per month.
4.18 Reward Gateway – Best for discounts and incentives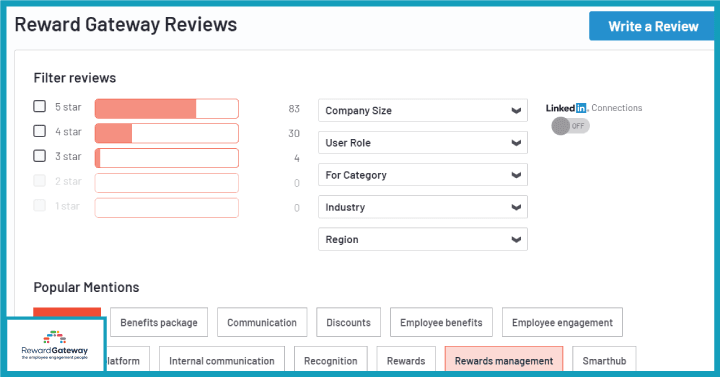 Reward Gateway uses incentives and prizes to stimulate employee engagement.
As part of its structure, it utilizes surveys to assess what initiatives work best for an individual company. Results are benchmarked using Reward Gateway's Engaged Index, so you can see how your organization stacks up against others in the market.
Data can be easily segmented by department, location and role to obtain more granular demographic insights.
Prices for small businesses start at £6 per month per employee.
4.19 Impraise – Best for company alignment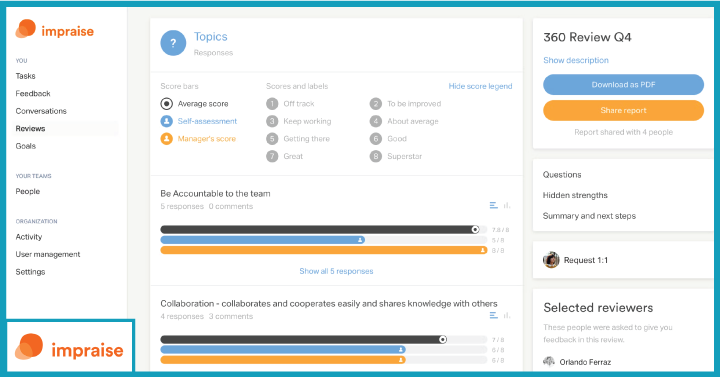 Fueling performance, developing skills, improving alignment and supporting remote teams are the four main solutions Impraise offers. 
Through their survey platform and resulting analytics, companies can drive feedback loops within pre-set goal parameters, bolstered by one-on-one interactions and actionable suggestions for improved employee engagement.
The system is designed for rapid function – no waiting around for results and suggested next steps – and can help businesses ensure all members of the team are aligned with the company objectives.
Prices start from $6 per user per month for basic performance assessment.
4.20 PeoplePulse – Best for regional focus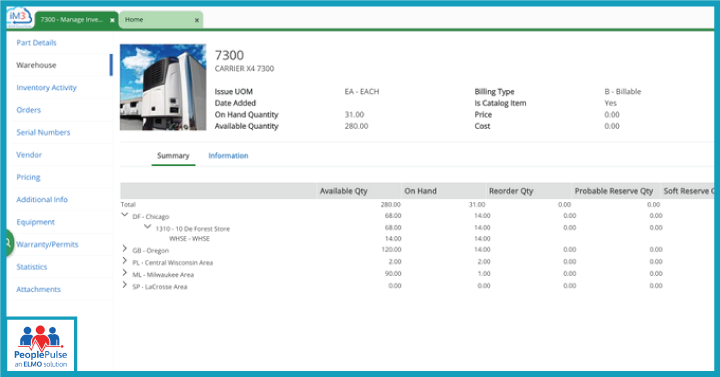 Headquartered in Australia, PeoplePulse has delivered employee and customer surveys for over 1,000 organizations since 2003.
The company provides survey models for wellbeing, diversity and engagement. Data is then automatically tabulated into graphs through the reporting console, or can be dissected with PeoplePulse experts through workshops and presentations.
Location has been key to the organization's success, and it prides itself on having local expertise in the Australia and New Zealand region.
Pricing is available on request.
4.21 Emplify – Best for empowering managers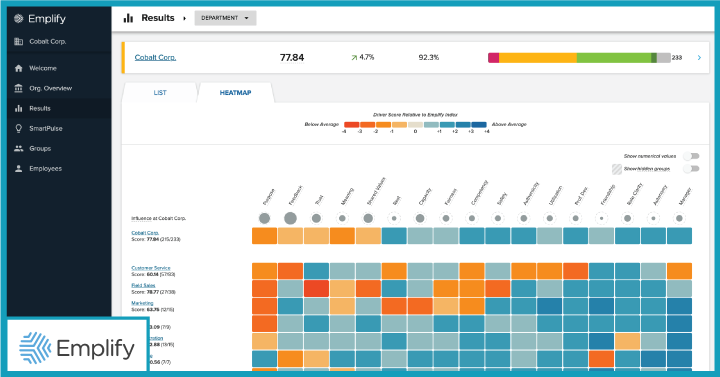 Part of performance management platform 15Five since last year, Emplify provides a methodical approach to assessing employing engagement.
It provides a simple, confidential platform where staff opinions can be solicited, handling all logistics for your company, before aggregating the results and delivering them through a People Insights Consultant, who can take you step by step through the data. 
Finally, the executive team will be presented with an objective perspective on what actions should be taken going forward to boost engagement in the workplace. This is backed up by coaching and training, so that managers feel confident they have the necessary skills to actually act on the suggestions.
Pricing is available on request.
4.22 DecisionWise – Best for employee retention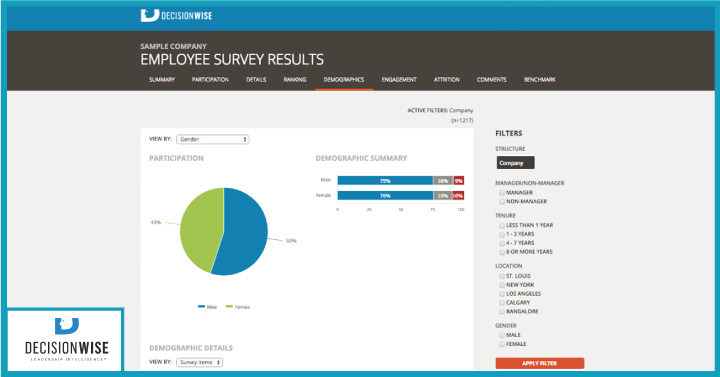 DecisionWise serves up employee engagement surveys and multi-rater feedback alongside psychometric tests, leadership assessments and skills training to ensure the longest life cycle possible for valued talent.
The business' Spective 360-degree feedback creates a complete view of a company via surveys that incorporate opinions from executives, managers, and individual contributors. This can be done via customized surveys or DecisionWise's standard 44-query form, which encompasses aspects such as diversity and inclusion, intent to stay, teamwork, manager effectiveness and compensation.
Results are processed by the proprietary Leadership Intelligence System, which generates reports based on specific requested criteria, benchmarks against other companies and boasts an attrition index, so you can see the areas that are most affecting staff retention.
Pricing is available on request.
4.23 6Q – Best for short and sweet surveys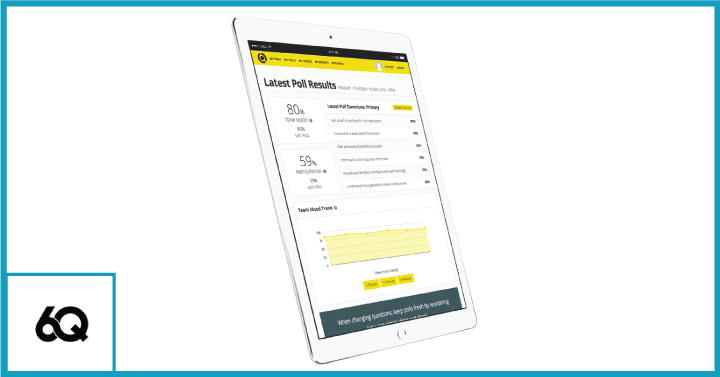 The concept at 6Q is simple and smart: surveys of six questions, regularly delivered, so as to create minimum disruption to workdays with maximum results on engagement.
In just a few minutes, managers can assess the mood and contentment of their team, according to whatever schedule is most appropriate, be that weekly, bi-weekly or monthly.
There is an accompanying library of more than 200 professional questions from which to create a survey, or you can write your own in a choice of 85 languages. The platform includes not just a dashboard with data visualizations and global benchmarking, but also peer-recognition features to increase uptake. 
Prices start from $49 per month for small teams. All plans include anonymous or individual polling, secure dashboard, detailed reports and the question library.
5. FAQs 
What are some free employee survey tools?
Connecteam, Officevibe and Zoho Survey all provide solid free versions, with the option to upgrade for more advanced features and more users.
How do I set up an employee survey?
Most employee survey tools will help guide you through the process, whether you decide to go with an existing template or to utilize a library of pre-written questions, or create something entirely custom to your requirements.