Since the dawn of the COVID-19 outbreak, the need of working from home has drastically increased among organizations. However, maintaining the integrity of the business and keeping organizational work-flow balance cannot be overlooked in the times of this new normal. This is where, employee monitoring software steps in. From preventing any data theft to checking employee activity during remote work, employee monitoring tool has the capability to fix it all.
1.What is an Employee Monitoring Software?
Employee monitoring software is becoming relatively popular among multitude of enterprises. Not only do the organizations understand the need for remote work monitoring but also feel the ultimate responsibility towards making the employees feel connected. Striking a fine balance between micro-monitoring and focusing on boosting the employees' productivity is the key here. No business can afford to break an employee's trust. What they only want is the increased morale and desire to complete the tasks. At the same time, your business would not go easy on employees squandering their work hours on non-productive things.
An efficient employee monitoring tool for remote work goes beyond the core time-tracking functionality like tracking employee logins and logouts. It facilitates effective collaboration among team members, emphasizes on managing schedules, distributes workloads and keep network health accurate by granting or disallowing malicious sites.
Make complete use of systematic employee monitoring software while keeping in mind some of the strategies mentioned below:
 Get into the habit of periodically checking your employees' activities while not making them feel upset about the work.
Ask strategically about your employees' day-to-day tasks as what they did in the first or second half so they feel included and not monitored.
Consider rewarding your employees who exhibit better time management, and quick learning skills.
 Make sure that only relevant data is captured. Record time spent in desktop or web activity that allows employees to report on their work and hours.
It is not necessary that all the employees will offer the same productivity while they're working from home. Nevertheless, remote team supervisors know how difficult it can be to unify a group of people living in different parts of the world. They have to ensure that employee productivity stays visible, idle/ productive hours are accurately represented, and assigning access to employees where their work is needed. Moreover, transparency should be central to every team member without undermining their privacy and professional dignity.
Managers or supervisors, through employee monitoring software, can review shared employee data in a variety of ways, depending on what they need it for. From exporting time-tracking sheets and mapping team schedules, to track project performance. Most importantly, it actually serves the interests of organizations and operates using a seamless model to establish the remote workforce activities.
2. Features of Employee Monitoring Software
An employee monitoring software can also play a major role in mitigating the overall administrative load of key supervisors and business owners. Instead of spending too much time on tedious manual evaluation features such as keystroke logging, location tracking, and more that tracks all employee activity, remote monitoring software is designed to manage a large-scale workforce.
Despite major and tangible benefits like reduced office expenses and utility costs, remote work poses a serious challenge to business continuity and employee productivity. This helps organizations to search for software that ensures effective monitoring of employees' performance. Furthermore, if employee monitoring and data protection software is encompassed with AI-backed features, that can ensure data safety and improve operational productivity to the max, it can be a win-win for enterprises.
Here are some vital features to observe before you try your hands on any employee monitoring software:
2.1. Remote Team Collaboration
A remote monitoring platform allows mobile teams to collaborate easily, without any additional resources to initiate a chat or conversation so that an agent can connect using the messaging tool for inter-team collaboration. Communicating with your remote team via video meetings, to hold daily tasks, stand-ups and briefings becomes easy with the employee monitoring tool. Record the interaction sessions, and get real-time alerts in case of poor connectivity all in one go. Moreover, supervisors can cascade a team-based broadcast message or notification using a broadcast feature for collaboration with remote teams' instant info distribution. A live chat software integrated will further enhance the team collaboration wherein they can connect with each other.
2.2. Enhance Operational Productivity
Monitoring user's live working status, or detecting when they are sitting idle will help you in maintaining work adherence. Intervene on difficult customer interaction, and assist new hires during newly on-boards training to improve overall operational productivity. Check user status and analyze historical data that will allow you to interpret operational efficiency of an employee. An employee tracking software includes the feature of capturing screen-shots in particular intervals of time which will let you know about the activities of your employees with comprehensive reports.
2.3. Network Health and Data Protection
Users can have access to scrutinize both organization's VPN network health and personal internet connection's speed. Simultaneously, this will help in easy bandwidth optimization for every non-technical user. An employee monitoring software that allows a user only to access the authorized or whitelisted websites, while logged-in activities and ban every possibility of data leakage in remote working conditions. Supervisors can create and block key combinations they think their teams do not require for strict data security.
2.4. Detailed Report Management
This feature in an efficient remote monitoring tool can help in making detailed report sheets analyzing the work-activities of your employees. By analyzing them, managers can improve the employees' productivity from the ground level. With the help of a single page dashboard and viewing report management tool, an effective employee tracking software should not only collect various metrics but also be able to scrutinize them. This accumulated analysis is needed to measure employee productivity and redefine areas for improvement.
2.5. Bring out the Knowledge
Want to learn and understand the highest productive days of your company?
Here, employee monitoring software can help you in a big way. It allows you to access insights about the most productive and hard-working days of your employees by like their location and department. Through this, organizations can embody the multiple numbers of applications in their office.  
3. Summing up
All in all, your organization should go for an employee monitoring tool that easily gets integrated with your existing learning management software. Therefore, organizations need a cost-efficient employee monitoring solution that secures and manages everything to conquer their remote work battles.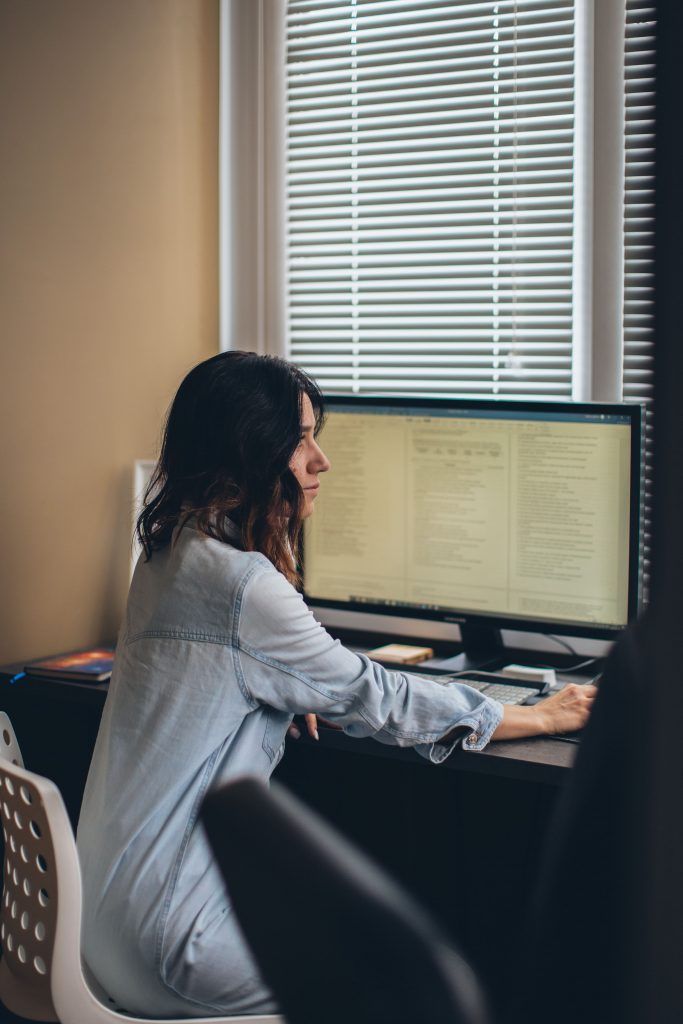 Author Name: Pratik Salia
Experienced Professional with a demonstrated history of working in startups & conglomerates. Skilled in Operations, E-commerce, Customer Experience, ABM Marketing, B2B Marketing, B2B Brand Positioning, Customer Relationship Management (CRM), Market Research, and Management.