The reality of today's hiring marketplace is that the most talented individuals are looking for more than just a good salary. Attractive employee perk ideas can make the difference between recruiting the best people for the job and settling for just okay. The optimal way to discover what are the best company perks for you to offer is through a staff survey.
Here, we'll run through some of the top employee perk ideas that you should consider adding to the ballot to attract and retain top talent.
1. What Are Employee Perks?
Employee perks are essentially any attractive extras that a company provides on top of a person's salary. These supplementary items are often proffered in order to attract or retain staff.
Strictly speaking, employee perks and benefits are two different things. One is usually stated in a contract (things like medical insurance or stock options), while the other is predominantly a supplementary offering (e.g., flexible working or student loan assistance programs). However, it's not uncommon for employee perks and benefits to get lumped together as the same thing.
2. Significance of Employee Perks
While salary remains one of the top factors influencing where people choose to work, financial reward alone very rarely entices top talent. One study found that the majority of individuals believe benefits are just as important as salary. In a competitive hiring market, it's natural that candidates will weigh up the additional perks that are on offer, before making an informed decision. 
Perks can also be cheaper for a company than pay rises. For instance, providing flexible hours or remote working are essentially free employee perks, meaning they don't cost anything in dollars or in productivity. This example is especially noteworthy considering 95% of workers want schedule flexibility, making it one of the most wanted extras.
3. List of Employee Perk Ideas for Firms
3.1 Medical Insurance Plans
Private medical insurance is one of the most standard employee perk ideas – and remains one of the most desirable. It furnishes staff with a means to access quality healthcare faster, as well as empowering them with a greater degree of control over their treatment options. It's also worth considering boosting the benefit by adding a family option, so that an employee's spouse and children are also covered.
3.2 Tuition Reimbursement
Tuition reimbursement, also known as tuition assistance, is one of several office perks ideas you can provide related to education. The idea is for a company to pay (either in part or in whole) for a member of staff's continued learning. This is usually done for courses or degrees that relate to their employment, so that they can then bring their new skills and knowledge to bear on their existing role. 
3.3 Corporate Credit Cards
While the days of extensive expense accounts might be a thing of the past for all but the most senior staff, corporate credit cards can still play their part as a perk. Instead of having people pay out of pocket for approved company lunches, dinners or other client entertainment, corporate credit cards mean they can pay without the stress of wondering when the money will be reimbursed.
3.4 Paid Vacations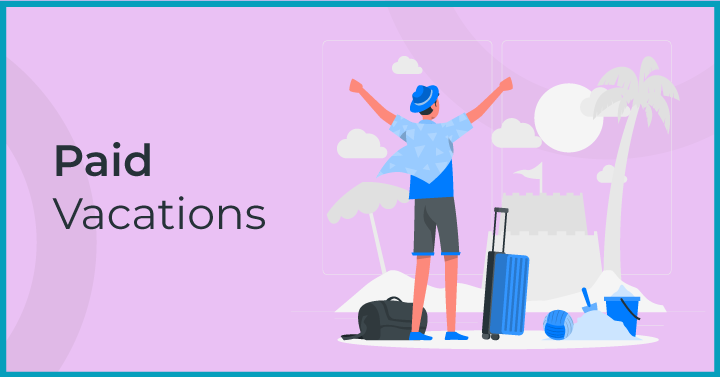 Employee perk ideas that promote work-life balance are a great way to boost employee engagement. While most countries have a mandatory minimum for holiday leave (though notably not the USA), offering more than the bare bones can be an attractive incentive. Some organizations, including Netflix and LinkedIn, have even instituted unlimited paid time off. This means staff can take as much paid vacation as they like a year – as long as they are able to complete all their tasks and objectives. 
3.5 Retirement Plans
Some employee perk ideas look beyond the immediate future. Paying into your workforce's pension fund or setting up a retirement plan is a good way to give them a feeling of security and increase their company loyalty. Sticking to state-mandated retirement plans might be the easiest option, but company-sponsored options can add that extra allure.   
3.6 Performance Bonus
People like to feel their contributions are valued. Performance-based bonuses are a great way to demonstrate appreciation, while also incentivizing productivity. At the same time, bonuses can be a useful alternative to raises. It's worth bearing in mind that increasing someone's salary is a permanent expense a company will have to bear, while bonuses can be tied to sales and profits. 
3.7 Flexible Work Hours
Shooting up the various rankings of most wanted employee perks 2022 is flexible work hours. One among many flexible work arrangements, this particular concept gives staff the opportunity to set their own schedules, deciding when to start work, when to finish and how long their breaks are. In fact, a recent survey of 10,000 people revealed that many more people would choose flexible hours over remote working.
3.8 Employee Stock Options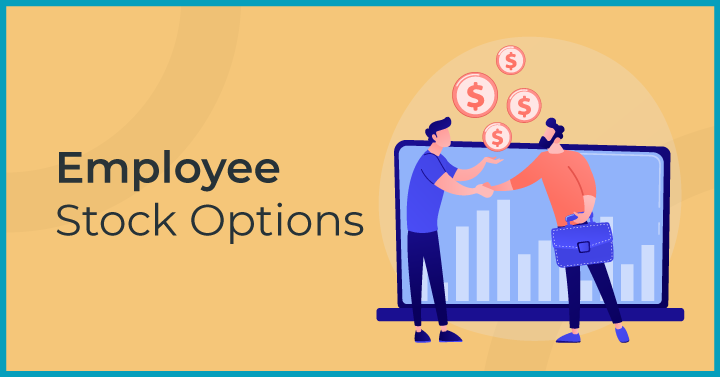 Publicly traded companies have the option of selling stock options to their workers, especially to those at senior designations or in long-term service.. This is usually offered at a set price over a specified period. Employee perk ideas often profit both employees and employers, and this is particularly true of stock options. By giving staff the chance to own shares in the business, they are more invested in its success. Plus, less tax is often incurred on stock options than would be if you increased incomes.
3.9 Childcare and Pet Facilities
In-office perks for employees can include things like on-site childcare and/or facilities that enable people to bring their pets to work. Alternatively, you can consider contributing to the cost of a nursery for your staff. The steep jump in bills associated with youngsters has been responsible for a reduction of the talent pool in some parts of the world. Attracting new mothers back to work can be aided with a savvy childcare reimbursement policy. 
3.10 Mental Health Support
Anxiety and work-related stress are associated with myriad labor problems, including lack of motivation, poor decision making and high absenteeism. Employee perk ideas like providing access to counseling services (either in the office or externally), supplying meditation apps or holding mindfulness group sessions can all contribute to fostering a healthy, happy workforce. 
3.11 Employee Training
Learning and development should be a cornerstone of any employee engagement program. When staff feel like they are improving or advancing their career prospects through learning new skills, there is a greater probability of retention and productivity. One study found that access to training reduced turnover by 59%. There's also the additional benefit that the company will have a more knowledgeable, profitable team.
3.12 Profit Sharing
Profit sharing gives workers a more direct stake in a business' success than stock options. How this normally functions is that employees are given a bonus (usually annually, but sometimes more frequently) based on a percentage of the profit the company has made during a set timeframe. This allows organizations to incentivize without having to raise base salary, meaning greater flexibility during lean periods.
3.13 Student Loan Assistance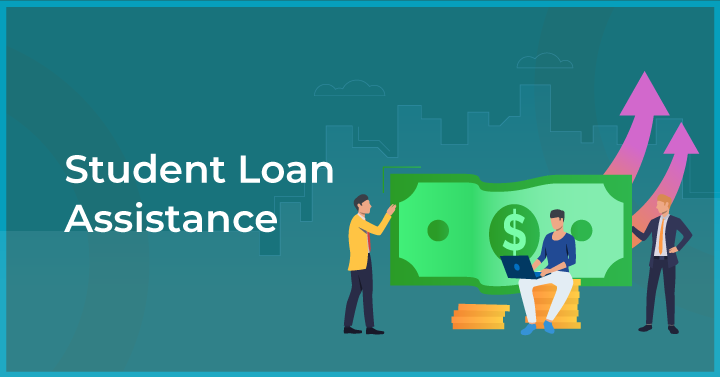 Companies like PWC offer student loan paydowns, attracting fresh hires by partially paying off existing college debt. The amount proposed varies by business, but the idea is that individuals newly entering the workforce don't feel the burden of their student loans immediately, allowing them to focus on becoming a more dynamic part of the team. 
3.14 Remote Working
While in-office working has rebounded post-Covid, remote working continues to be one of the most coveted employee perk ideas. LinkedIn, for example, found significantly higher engagement with paid jobs ads that mentioned remote working over those that didn't during the course of 2022. Remote working is also an excellent cost saving tool, allowing companies to reduce spending on office space while workers can cut back on public transport fares or petrol.
3.15 Free Books
One of the more innovative employee perks, free books is an idea that originates with publishing houses. However, it can easily be extended to other industries. Purchasing a digital library of books (or even hard copies) for your staff to enjoy is a wonderful way to indulge their passion for reading – and will undoubtedly help them while away the time on their commute! 
3.16 Monthly Team Lunches
Setting aside a budget for monthly team lunches shouldn't be an onerous cost but will help develop camaraderie. Good team dynamics are important for optimized group decision making and cohesion, as well as creativity, productivity and effectiveness. Regular activities as a team such as meals, create a genial, collegiate atmosphere that can make disputes much easier to resolve. For teams that remote work or are distributed, a monthly team lunch is also an opportunity to catch up in person.
3.17 Paid Parental Leave
Many countries have stipulations regarding mandatory paid parental leave, though these vary widely by country. As with paid vacations, offering mothers and fathers paid time off above the required period can be an attractive lure, especially to younger employees looking to start a family. It also means you won't lose high-performing staff who feel your maternity or paternity policy isn't generous enough.
3.18 Paid Sick Leave
Another staff benefit that is often required by law globally is paid sick leave. Without it, workers may feel obliged to come into the office despite not being in a fit state. This can lead to a spread of illness that can greatly reduce the efficacy of a workplace. Even if you are employing a hybrid model where people work from home much of the time, a sick member of staff is likely to perform below optimum capacity. Then consider the psychological stress endured by people who don't feel they can take time off to recuperate. In short, paid sick leave makes sense for everyone.
3.19 Gym Membership
Regular exercise isn't just about building muscles or losing fat. It can also improve brain health and boost mood. Encouraging a fit and healthy workforce as one of your employee perk ideas can lead to reduced absenteeism due to fatigue, burnout or stress. It's possible to do a deal with a gym nearby your office to reduce the cost per person, or you might opt to subsidize a certain amount of the membership fee for each individual's gym of choice.
3.20 Commuter Assistance
Transportation costs incurred traveling to and from the office are still one of the top reasons people prefer to work from home. If you're keen on sticking with a predominantly in-office model, one of the ways you might be able to tempt people to work for you is with commuter assistance. This can take the form of paying for monthly or annual travel cards, reimbursing for fuel or organizing carpools. Alternatively, places like the US allow workers to ask for their transport costs up to a certain amount to be deducted from their take-home salary, which means it is not included as taxable income.
4. FAQs
What Perks to Negotiate Salary?
Perks are a good way to attract and retain employees without having to raise salaries. This can be beneficial because, in straitened times, there is less strain on a business' finances.
What Are Some Good Perks?
Medical insurance, childcare and flexible hours are some of the most popular perks with employees. However, it's always a good idea to survey your existing staff to see what they would most like to see as benefits.
What Are Some Free Perks That a Job Can Provide?
Remote working and other flexible work arrangements come at no cost to an organization but can improve employee morale, engagement and productivity.