In recent years, Microsoft work life balance policies have been improving. They have been making significant efforts to break the mold when it comes to work-life balance. The tech titan recognizes the importance of creating a supportive and inclusive work environment that promotes both personal and professional growth and has implemented a number of policies and programs to help achieve this goal. In this blog, we'll take a closer look at how Microsoft is when it comes to work-life balance, with a focus on the innovative policies and programs the company has implemented to help employees thrive.
1. Overview of Microsoft's Work Culture
Microsoft's work culture is known for being innovative, collaborative, and results-driven. The company values a growth mindset, which means that employees are encouraged to constantly learn and improve their skills. Microsoft's culture also emphasizes inclusivity and diversity, with a focus on creating an environment where employees feel valued and supported. There are a number of Microsoft work life balance policies in place. The company offers a range of benefits and perks, including flexible work hours, generous vacation time, and opportunities for professional development. This approach is designed to help employees maintain a healthy work-life balance and avoid burnout.
2. What is it Like Working For Microsoft
Microsoft is one of the biggest and most successful technology companies in the world. With a workforce of over 170,000 employees spread across the globe, it's no surprise that working for Microsoft is a dream for many tech enthusiasts. At Microsoft, employees have the opportunity to work on cutting-edge technology and make an impact on the world. The company's focus on innovation means that employees are constantly challenged to learn and improve their skills, and are encouraged to take risks and push boundaries. In addition to the professional growth opportunities. Perks like flexible work arrangements, generous vacation time, and opportunities for professional development make it all the more fun to work here. That being said, working for Microsoft can also be demanding. The company is known for its fast-paced and dynamic work environment, and employees are expected to be adaptable and able to work under pressure. However, for those who thrive in a challenging and fast-paced work environment, Microsoft can be an incredibly rewarding place to work. In recent times, there has been a distinct change in how people perceive the company. This is primarily due to the announcement of layoffs. Microsoft has announced layoffs affecting 10,000 people. The most recent being the AI and ethics team.
3. Understanding Microsoft Work Life Balance Initiatives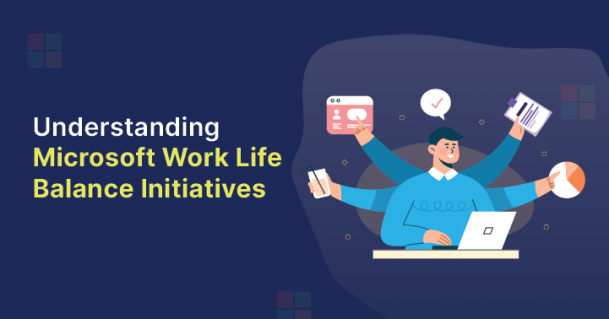 3.1. Flexible Work Arrangements
A reason why Microsoft work life balance initiatives work is because they recognize that employees have different needs and responsibilities outside of work, such as caring for children or elderly parents. To accommodate these needs, Microsoft offers flexible work arrangements that allow employees to work remotely, telecommute, work part-time, or adjust their work hours. This provides employees with greater control over their schedules, reduces commuting time and stress, and allows them to better balance their work and personal lives.
3.2. Paid Time Off
Microsoft understands the importance of taking time off to rest and recharge. The company provides paid time off for vacation, sick leave, and personal time to allow employees to take time off when needed. The amount of PTO an employee receives depends on their job level, length of service, and country of employment. In general, employees earn more PTO the longer they work for Microsoft, and higher-level employees receive more PTO than lower-level employees. In the U.S., employees have flexible Discretionary Time Off (no limits or accruals), as well as 10 paid sick-leave days and 10 paid U.S. holidays every year. Employees can take time off for personal reasons, such as attending a child's school event or dealing with a personal matter, without worrying about loss of pay or retribution. Additionally, the company offers paid parental leave to new parents, including birth, adoptive, and foster parents. There is also provision for family leaves for caregivers who need to care for a family member with a serious health condition.
3.3. Wellness Programs
Like almost every other company we have covered, Microsoft too understands that employee health and well-being are crucial to overall productivity and job satisfaction. The company provides wellness programs and resources to support employee health, such as onsite fitness centers, health screenings, and counseling services. Microsoft has a fitness benefit program where employees can get up to $1500 back yearly in expenses related to employee wellness.  Additionally, they offer reimbursement for nutritional counseling sessions, discounted gym memberships, complimentary health screenings onsite, and access to several lifestyle coaching services. Microsoft also offers help to employees to ensure their financial wellbeing. Through their employee financial programs, people can build savings and investment portfolios. This way you always have a safety net for the future, whether it's college tuition or your own student loans.
3.4. Technology for Work-Life Balance
Microsoft provides technology tools and resources to help employees balance their work and personal lives. This includes the ability to work remotely, collaborate with team members from anywhere, and access work-related information and resources from any device. Microsoft office tools such as Outlook, OneNote, and Skype can help employees organize their personal and professional lives by allowing them to manage emails, tasks, appointments, and contacts. Microsoft Teams enables collaboration and communication between remote team members by providing virtual workspaces. Microsoft products such as Azure Machine Learning, Cortana Intelligence Suite, and Power BI help automate processes to save time, freeing up more energy for personal activities. Employees also get access to Xbox Live services to recharge and rewind.
4. Where Do the Microsoft Work Life Balance Initiatives May Fall Short?
4.1. Limited Flexibility for Certain Roles
While many employees are able to work remotely or adjust their schedules to better fit their personal lives, some roles within the company may not have the same level of flexibility due to the nature of the work. This could include jobs that require on-site presence, such as data center technicians or certain customer-facing roles.
4.2. Uneven Implementation Across Teams
While Microsoft has set company-wide standards for work-life balance, the implementation of these policies can vary depending on the team or manager. Some employees may feel that their team or manager does not prioritize work-life balance as much as they should.
4.3. Burnout Prevention
Microsoft has implemented policies to prevent burnout, such as mandatory time off and limiting the amount of time employees spend in meetings, but it remains a challenge to prevent burnout in high-pressure work environments. The company may need to continue to explore new ways to prevent burnout and support employees' mental health needs.
5. Success Stories from Microsoft Employees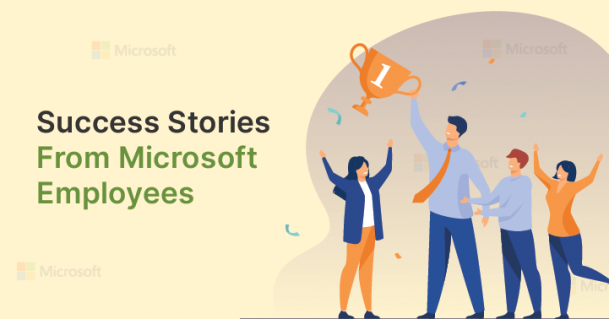 5.1. Erin Chapple, Corporate Vice President at Microsoft
Erin Chapple shared that she was able to return to work after having a baby and still maintain a healthy work-life balance thanks to Microsoft's flexible work policies. She was able to work from home and adjust her hours as needed to accommodate her new responsibilities as a mother, while still advancing her career at the company.
5.2. Joe Darko
Joe Darko pursued his passion for music while working at Microsoft. He was able to take advantage of the company's sabbatical program, which allows employees to take up to three months of paid leave to pursue personal interests. During his sabbatical, Joe was able to write and produce his own album, and he returned to work feeling refreshed and energized.
6. What Is the Future Of Microsoft Work-Life Balance
Microsoft is paving the way for a brighter future of work-life balance. They are implementing initiatives such as flexible working hours, generous parental leave, and better training opportunities to create a more positive and supportive environment. A major change that needs to happen is even implementation of all the benefits across different levels of the company. In light of recent events and layoffs, job security too has become a top priority to enable employees to achieve success without worrying about their employment status. Microsoft's innovative approach to work-life balance keeps them ahead of the curve. Moving forward it has become even more important than ever to listen to employees and create a safe and inclusive work environment,
7. FAQs
How does Microsoft maintain work-life balance? ​​Microsoft maintains work-life balance by offering flexible work arrangements, encouraging employees to take time off, providing wellness resources and programs, and promoting a culture of work-life balance.
How is work life in Microsoft?
Work life in Microsoft is generally considered to be positive, with a focus on collaboration, innovation, and a good work-life balance. 
What does Microsoft do to motivate their employees?
Microsoft motivates their employees through a variety of initiatives, including providing career development opportunities, recognizing and rewarding employee contributions, promoting a sense of community and collaboration, and fostering a culture of innovation.
How does Microsoft treat their employees well?
Microsoft treats their employees well by offering competitive compensation and benefits packages, promoting a culture of inclusion and diversity, prioritizing employee well-being, and providing resources and support for career development.
What are the perks of working at Microsoft?
Perks of working at Microsoft include flexible work arrangements, competitive compensation and benefits packages, opportunities for career development and advancement, access to cutting-edge technology, and a supportive and inclusive work environment.