The way your workplace is designed and decorated can change the vibe of the space completely and have a positive impact on work. You may be spoilt for choice when it comes to choosing a plethora of office layout ideas for an office space. 
To help you create an aesthetically pleasing and positive work space for your employees, we've compiled the ultimate list of office layout design ideas. 
1. How To Design Your Ideal Office Space Layout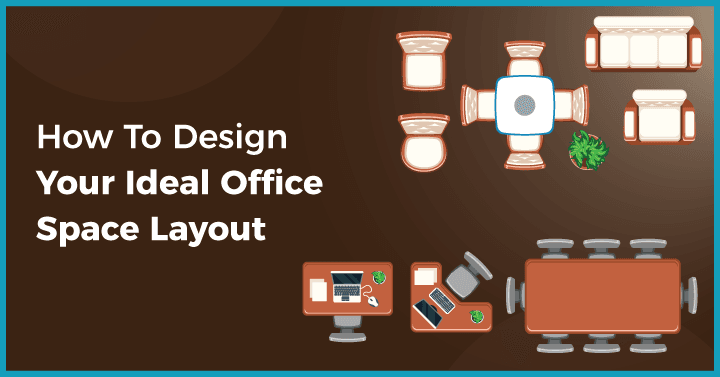 While you're planning and executing your office layout ideas, there are certain points to remember:
Break the room into separate spaces for flexibility
Decorate in a way that reflects your brand and ideology
Keep it simple - leave space to grow and change the space naturally
Be open to changing your design halfway through 
Now that we have looked at how to design your ideal office space, let's look at some  office layout design ideas for you to get inspired from!
2. Optimal Office Layout Ideas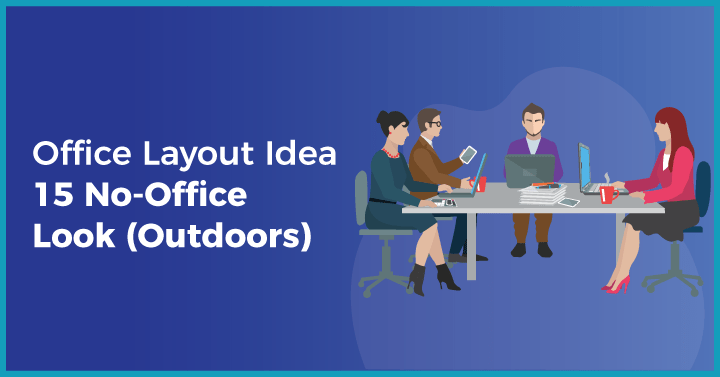 2.1 Office Layout Idea 1: Open Floor
Perfect for: Large teams, big office spaces, collaborative work
Key elements: No walls or cubicles, more communal spaces, simple & minimalist design
When someone says open floor layout your mind probably goes to large, extravagant houses with wide open spaces instead of walled off rooms. This idea is mostly right, but the open floor concept works a little differently in an office environment.
If you are looking to build a collaborative workspace, ensure that it isn't solidly divided into cubicles. But at the same time, see to it that desks are separated enough for office traffic to move easily through. 
The motive of designing an open plan is to promote the right kind of interaction. So, we suggest keeping breaks between two departments that do not need constant collaboration, or keeping coffee machines between two teams that need to communicate often. All these practices will promote productive collaboration. 
2.2 Office Layout Idea 2: Color Pop
Perfect for: young and  modern companies, industrial spaces
Key elements: vibrant and bright pops of color on walls and furnishings
If your firm's identity stands out for its bold vibe, then you can bring out your signature branding with a color pop. This is one of the most ideal office layout ideas if you work with a young, modern, or energetic team of millennials and GenZs. That's because it reflects the intense energy and boldness of your business and the team vibe. It is truly one of the interesting office furniture layout ideas.
This is also an excellent style for wide, otherwise boring and plain workplaces. It works out to be one of the good office layout design ideas. Why not combine an open floor plan with color pops for the ultimate millennial work space? 
2.3 Office Layout Idea 3: Homely Feels
Perfect for: Home office spaces, small businesses, laid-back branding
Key elements: Cushions, long drapes, and comfortable, casual warmth
If you have begun your entrepreneurial journey or you want to mimic the home office at your workplace for your employees, consider a homely feels layout. We are sure with work-from-home being the new norm, people just wish to stay at home and complete their daily tasks. 
Add some comfy seating areas, soft lighting, and large conference training desks for spreading out your work. You can even deploy nap pods to offer midday rejuvenation breaks. 
2.4 Office Layout Idea 4: Multipurpose Space
Perfect for: small businesses, limited space, multi-tasking teams
Key elements: Plenty of shared seating, communal workstations, sectioned rooms
If you know anything about office layout ideas, you'll know multipurpose space is gaining popularity with small businesses. Smaller teams who need to multitask during the day need a workplace that can be flexible with them. So, create spaces that can be adapted to quickly. 
Add different sizes of tables, comfortable seating, and sectioned off areas to create a truly multifunctional space. 
2.5 Office Layout Idea 5: Go Green
Perfect for: environmentally focused companies
Key elements: Natural, real greenery and desk plants
If your brand stands for sustainability, this is one of the best office layout design ideas that will mirror your motive. 
Besides, studies have shown that workers feel much better when their work spaces have a little bit of nature. Incorporating plants, flower walls, and indoor trees into your workplace can make everyone feel good and also increase productivity! More than that, adding plants in unique and creative ways will give your workstation a natural vibe which is an ongoing trend. So go green!
2.6 Office Layout Idea 6: The Lounge
Perfect for: Small, family-run businesses
Key elements: Central meeting area, open plan workstations
If you have a small team and want to create a homely space, try creating a lounge instead of a formal office. A lounge is a great attraction where everyone wants to be and the one place where you can have open and communal conversations with a group of people. Use long sofas and a large centralized table for the perfect lounge vibe. This is one of the best executive office layout ideas!
2.7 Office Layout Idea 7: The Fit Shop
Perfect for: Health & fitness companies, customer-facing offices
Key elements: Standing desks, treadmills, bright lighting
If health and fitness is the central focus of your business, then a fitness-inspired office space is for you. Try replacing work cubicles with standing desks, add walking treadmills underneath desks to help your team get their steps count! Bonus points if your office is open to customers, as they'll love to see your innovative workplace design. It certainly goes on the list of the most exciting office furniture layout ideas.
2.8 Office Layout Idea 8: Transparent Design
Perfect for: connected teams, fast-paced environments
Key elements: glass or perspex panels and walls
Need to section off areas of your workplace but don't want to cut your team off from each other? Try replacing drywall with glass or plastic panels. It allows us to build the right balance between transparency and productive communication. Do try it out, as it is one of the best executive office layout ideas!
2.9 Office Layout Idea 9: Zen Mode
Perfect for: wellness companies, work from home offices
Key elements: natural lighting, efficient desk and storage use
If you want to create a mindfulness-focused working environment for your business space, then consider bringing natural lighting, intuitive workstations, and soft details to your layout. Visualize the kind of space you would work in ideally - somewhere light, calm, decluttered, and organized. It's crucial to be smart with your furniture choices if you're trying zen, as visually pleasing spaces are the key.
2.10 Office Layout Idea 10: Flexible Layout
Perfect for: Large companies, busy workplaces
Key elements: Movable furnishings, adaptable spaces
Want to level-up your office layout ideas but do not have enough space? Prioritize flexibility. This design choice can work for both home offices and large work spaces, as you can adapt your layout to your individual industry. Choose seating areas, rooms, and portable workstations that can be easily moved according to your team's needs..
2.11 Office Layout Idea 11: Playful Work
Perfect for: New businesses, social media & entertainment industries
Key elements: Fun and interactive seating, personalized colors
This is where you can let your Ikea office layout ideas run wild. From giant bean bags and hammocks as work chairs to laying down trampoline for breaks, you can bring a playful edge to your office. There's no limit once you're not held back by the idea of staying formal and professional. So, make your playful dreams come true and bring more life to your workplace. It is one of the most exciting office furniture layout ideas.
2.12 Office Layout Idea 12: Task Specified Layouts
Perfect for: big teams with multiple focuses, larger offices
Key elements: Separated areas, task-appropriate workstations
One of the major challenges bigger teams face is staying on task and keeping productivity high. With so many people trying to coordinate with each other, it might help to have dedicated spaces for different teams. For example you can create hybrid meeting rooms and offices for your sales team, and then an open-plan area for admin in another area. This is one of the most exciting executive office layout ideas!
2.13 Office Layout Idea 13: Adjustable Furnishings
Perfect for: dynamic businesses, small workplaces
Key elements: people-centered furniture
Why not make the workplace work for you? Instead of constantly changing out your furnishings, try adjustable chairs, desks, and modular cabinetry. For instance, employees can change the desks to standing desks if they need to stretch or so. Besides, adjustable furniture lets you make your layout futureproof. Keep in mind to hold some space for extra desks or more storage. 
2.14 Office Layout Idea 14: Casual Set Up
Perfect for: Young business owners, small teams
Key elements: Personalized work areas for each team member
If your team is more productive when they come out of their formal zones, then it's time to ditch the desks! Keep it casual and create a space that feels more like a space for friends to share ideas. By leaving behind any hint of an office and including comfortable sofas, snack areas, and allowance to work anywhere in any position, you'll unlock new productivity. It is one of the fun office layout ideas.
2.15 Office Layout Idea 15: No-Office Look (Outdoors)
Perfect for: Earthy companies
Key elements: Outdoor space, incorporate natural features like trees
Go natural and ditch executive office layout ideas, take it outside with enough shade and shelter to be comfortable. Add some green areas or flower patches to your layout that can encourage employees to enjoy the outdoors with mid-day walks, and more.
3. FAQs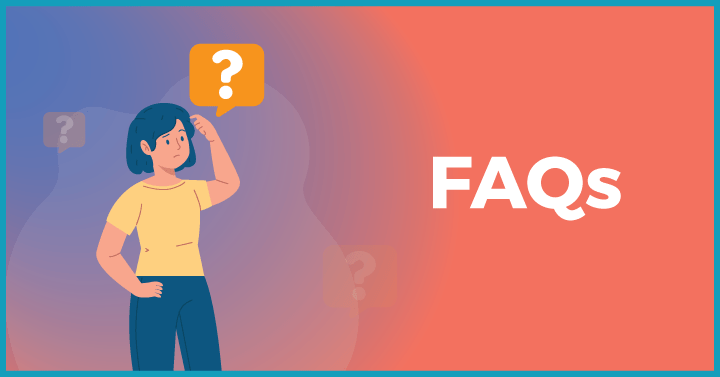 3.1 What is the best way to layout an office?
The best option for your office layout is the one that speaks to your business. Go for the high-productivity route if you're a large company, or the casual approach for a new small biz. Consider available space, lighting, type of furniture and the kind of business you run when choosing a layout.
3.2 How do I make my office space look fun professionally?
If you want your office space to look fun while still being professional, add some casual elements like bean bag chairs while still creating dedicated work spaces.