1. What do we really know about Remote Project Management?
The nature of project management is such that a seasoned project manager knows to anticipate a fresh challenge just as a prior one was resolved.
And this is with everyone in one room. Going back and forth on budgeting, decision tradeoffs and task allocation are all different ballgames with remote teams.
Now, crisis or no crisis, flexible work options are on the rise, making it only a question of when, not if you'll be practicing remote project management.
It has evolved as a discipline in its own right, where a project manager uses his or her clout to ensure project deadlines are met and that no member of the team goes off the grid. When it comes to remote working, it is imperative to know the role of digital and remote teams in project management.
The rise in remote working in project management has been welcomed by many organisations, while few have found this style of project management a hindrance.
In this post, we're going to start with the basics- what is remote project management, its differences from traditional approaches, and answering the question- does it really work?
So, let us first start with the following:
2. What is remote project management?
Remote project management is the practice of leading projects and managing distributed teams who work away from brick-and-mortar office spaces.
It differs from traditional project management in that status checks on the execution of the project plan is done virtually.
Remote project management can consist of having all project members or a portion of project members to be working 'remotely'. Of all the changes demanded, a rise in remote working in project management looks to be sustained permanently.
Remote digital project managers web conference with teams and hold daily stand-ups to hash out task progress and risk mitigation.
Sounds straightforward enough, so what could go wrong in a remote setup? Only about 100 things!
With project communication topping the list, other remote project management challenges to deal with include schedule overlaps, different time zones and members whose productivity you remain uncertain of, the longer they're invisible.
Factors impeding remote project management
A. Productivity drops
The trouble with working remotely is the expectation that you're available and able to maintain your productivity throughout the day. In reality, the distractions you deal with would differ, making your concentration levels fluctuate. I promise you, this happens even to the most seasoned experts, despite their dedication to the project. When you're at the office, you operate under fixed hours of business. There's a structure to what you do, how long you do it for and even for when teams take common breaks.
Remotely, all these changes and, as a result, productivity plateaus before you can do anything about it. You may find yourself procrastinating, spending more time on a low-priority task or getting into more meetings that cut short what you could get done.
What can be done
Set clear goals on a weekly basis and build virtual project teams with members who can organize their schedule around meeting these goals on time. Conduct a daily check-in at a fixed hour before getting started. Priorities get clarified, and you can also know where different members are on the tasks they've taken up. This makes everyone results-oriented and driven and lets them manage their time better.
B. Varying time zones
When teams are remote, distributed and dispersed, you're dealing with more complex coordination than before. Time zones differ by the office location, and the member you need to go over a particular task may be away when you're online, or vice versa.
What can be done
Plug world clocks according to your offices' geographical base and find a time between zones when 80% of your team members are up. For example, teams working in Spain and India would be 3.5 hours apart.
Finding an overlap between the two office timings. Making a habit of this ensures no one has to stay back unnecessarily.
C. Establishing Trust
Micromanagement carries the underlying message that your teams can't be trusted to remain effective in the physical absence of the manager. As a result, there's a mismatch in perceived and actual competence.
People tend to gravitate towards the expectations set for them, and if this is set at a lower bar, it can lead to underperformance becoming a self-fulfilling prophecy. In other words, where there's mistrust, there's also lesser determination and enthusiasm from teams to get the job done.
What can be done
High-performing teams thrive on autonomy, self-reliance and mutual trust, which are critical to manage projects remotely. The first step to cultivating trust is to default to transparency. Understand what it is you're trusting, which in this case is the teams' ability to accomplish what has been agreed upon. Ultimately, employees are held accountable for the results, and not for the hours. So, base your assessment of performance on the output rather than the number of in-seat hours.
D. Information Barriers
And no, I'm not referring to an obstruction in hallway or water-cooler conversations, but about access to data critical to the project itself. Projects can easily fall out of scope if the team is in the dark about dependencies, which will consequently weigh their progress down. Rigidity at the administrative (or root level) can seem to be the only answer, especially with team sizes and composition shifting according to the requirements of the project.
What can be done
Prior to project execution, ensure that collaborative workspaces are serviceable and provisioned for all project team members. Depending on the organizational hierarchy, get the all-clear from your management for access levels configured to the relevance, competence and seniority of individual members.
Familiarizing yourself with the internal workings of a team lets you cultivate the kind of dynamics that enable members to keep watch of what they're on and where efficiencies could stand for improvement.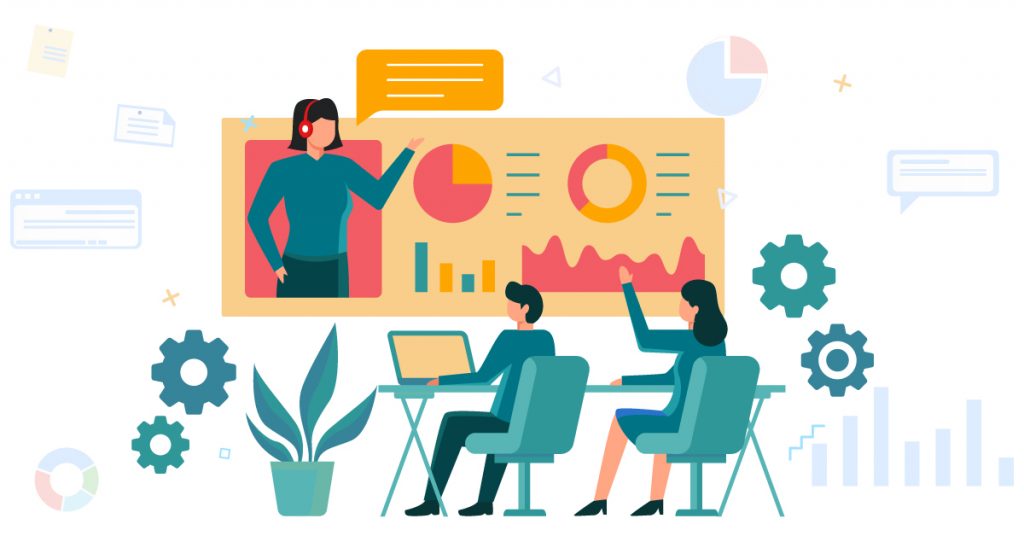 3. Difference between Remote Project Management and Traditional Project Management Practices
Conventionally, project management success hinges on the framework and methods in play.
Depending on the business vertical and experience of the manager in question, companies adopt a traditional, agile or hybrid approach to propel the project forward from one phase to the next.
Some of the differences between doing a project virtually and in person include
| | |
| --- | --- |
| Traditional | Remote |
| 1. Work visibility: work stays visible because everyone is co-located, making it easy to allocate, shuffle tasks and re-assign if availability changes. | Relies on a collaborative technology stack to streamline messages, actions and assignments for everyone to view at convenience. |
| 2. Team dynamics: the team can pick up on cues from body language and sheer practice from previous size would vary based on the bodies of knowledge,experience, relevance and nature of the project, ma | Virtual 1:1s and stand ups lets team members check in on their work and that of their coworkers'. They can stay organized with automated notifications on work updates. |
| 3. Allocation estimates: cost and effort allocations are easier to estimate from experiential inputs offered by all present | Efforts are tallied against progress captured on the schedule as well as on timesheets, making it easier to re-estimate and balance workloads. |
| 4. Skills criticality: you know which skills you need, for which task and when, therefore being able to bring them in. | When a resource works remotely, you'd have to rely on digital schedules and timesheet data to determine how their skills are used and what their time is spent on. |
| 5. Constrained dependencies: you can recalculate the critical path based on interlinked dependencies, therefore knowing how much time the team is left with between the last | A remote project management software helps teams login to dashboards and resolve overlapping dependencies. |
| completed milestone and the finish-line. | They can also save offline work and pick up where they last left off. |
4. Agile project management- Then and Remote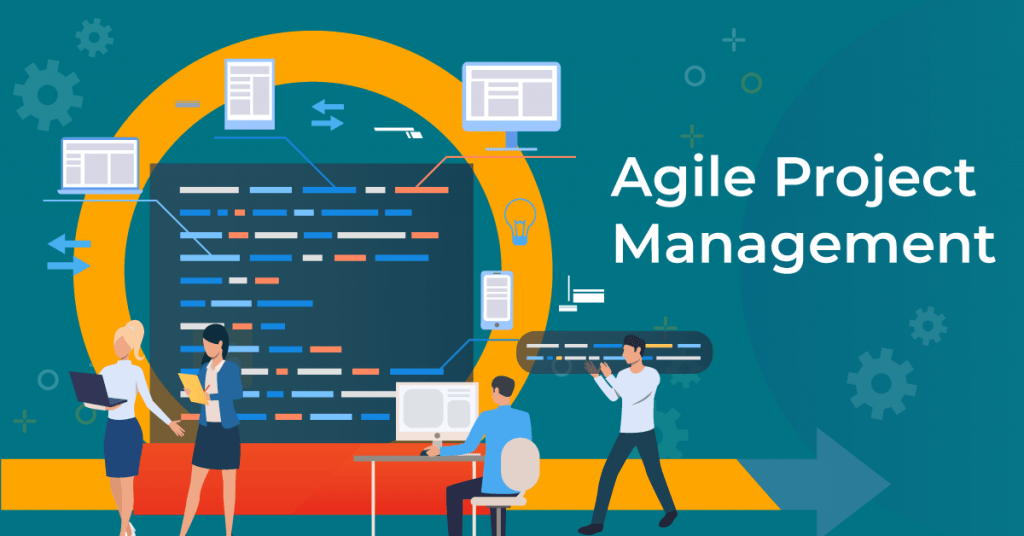 Many industries, besides the IT field have witnessed a spike in project success thanks to agility, making them test out the concepts themselves for future projects.
The key difference between agile projects done in person and remotely is in project communication management. In a physical space, conversations are more structured and reserved for priorities.
Remotely, however, the emphasis is on over communication across a collaborative platform so that no critical message or work statement goes unchecked.
Work Responsibilities of a Remote Project Manager
The responsibilities of a remote project manager are similar to that of a collocated one, with one twist; making it all happen virtually. From documenting and making files available for team collaboration to managing tasks, costs and time, a remote project manager's primary job is to deliver a project on time, with the quality promised. Further, they should lead teams such that members evolve to be self-organized, with or without physical supervision.  This is the part where leadership plays a role.
There are several impediments to executing a project remotely. For one, offices that have global locations operate under different timezones, meaning that all relevant members may not be available to check in when you need a quick update. Two, information pertaining to the project may be created multiple times, or stored somewhere that you lose track of. Misplaced information not only delays progress but also prevents members from being able to collaborate on the same task seamlessly. It is down to a remote project manager to vet out project management applications and see how different tools integrate without loss of data. Besides tools to adjust budget, expenditure, profit and scope estimates, a remote project manager should also be able to determine which tool can keep everybody on the same page and cut through the clutter.  Rather than micromanage and waste hours chasing members for updates, project managers moving to a virtual office should be able to stay organized, and have a system to keep track of workflows, activity progress, pending work, deadlines and issues brought to their attention. Only then can they step in or decide who is best suited to be delegated the next action or decision.
5. Does Remote Project Management work?
While there are some key differences in a remote project management toolkit bundle, and does it really work? Are there any conceivable advantages in conducting a project remotely, or is it something we are forced to do work?
The short answer, yes. There are some clear advantages of conducting a project remotely – whether forced to or not. These include-
- Lowers project cost– Saved travel costs with advancements in technology, allowing seamless, virtual communication.
- Wider resource and talent pool to choose from.
- Increased efficiency and decreased travel time.
But like everything, you only reap the benefits only when you have your fundamentals down pat.
As Brad Egelend from APM says:
' I don't think it's [remote project management] for everyone, but I'm not saying you have to be the most organised project manager or person in the world to pull it off either. I certainly am not. What you do need, however, is a plan or some steps to get you to the point of being successful on a regular basis.'
6. Over to you
From here on, expect a tidal wave of remote workers. As a project manager, you will have to brush up on your organizational and time management skills in order to empower the talent pool.
You have to learn in order to lead, and an established career development plan for project professionals will not only develop your critical thinking, strategic planning and decision-making abilities but will also help you do your part in making your organization a high-maturity one, even one that switches to full-time remote work!