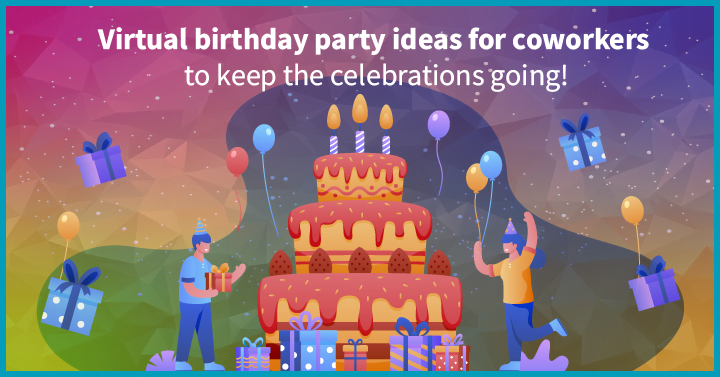 When's the last time you were in a fun huddle planning a birthday surprise for your colleague or manager? Now that we've gotten accustomed to facetiming digitally, birthdays and other celebrations are online, leaving you to sound out virtual birthday party ideas for coworkers over private group chats on Slack or Microsoft teams.
The party planning is a great way to bring people closer together. It not only makes the guest of honour feel special but also helps employees take a break from work.
Watch this video to know more about our list of 15 virtual birthday party ideas for coworkers to keep the celebration going:
1. How to set up a virtual birthday party?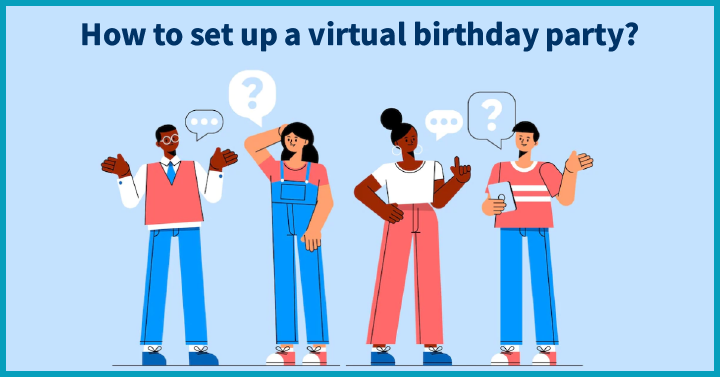 A virtual birthday party for coworkers can be set in the following manner:
Select a virtual conferencing platform
Select a conferencing platform according to your team size. You could also look for features that help in attendee participation like a chat box, emoji reactions, and recording. Send a meeting invite to all the employees at a mutually decided time.
Choose a theme for the party- it can be something the birthday employees like. Be it their favourite movie, or favourite festival, or even their favourite travel destination (Hawaii-themed birthday party? Count me in!). You could ask employees to dress up according to the theme and also have a Zoom background based on the theme. Look at some remote birthday ideas for coworkers and pick a theme accordingly.
Make a list of activities
You could make a list of the games and activities planned for the virtual birthday party, and send across the list as everyone can keep the things required ready. In case you're arranging for an external facilitator, you could ask everyone to join the meeting in advance for things to run smoothly.
2. Virtual Birthday Party Ideas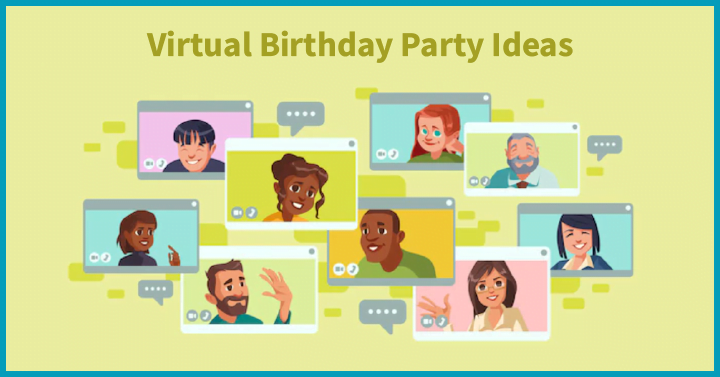 2.1 Cake delivery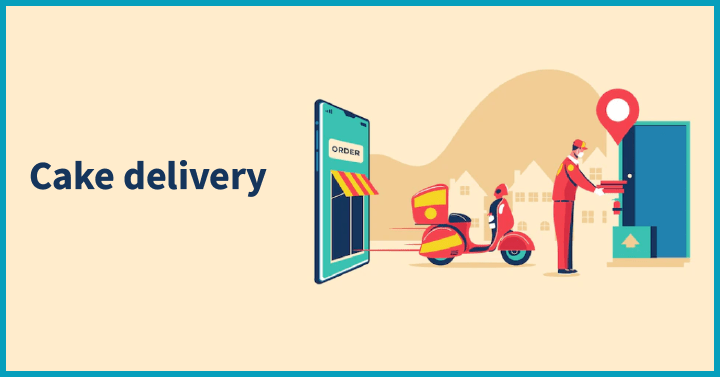 A birthday party is truly incomplete without cake, be it an in-person celebration or a virtual one! One of the best virtual birthday party ideas for coworkers, place an order for a cake and have it sent to the birthday person's address. You could arrange for a video conference call with all remote employees and gather as the coworker celebrating their special day cuts the cake.
You could also email simple mug cake recipes to all employees to have a cakey celebration altogether, or give them food delivery coupons to buy some (especially for the ones who don't want to get their hands messy in the kitchen). Holiday or a working day, there's always room for cake!
2.2 Virtual Birthday Party Bingo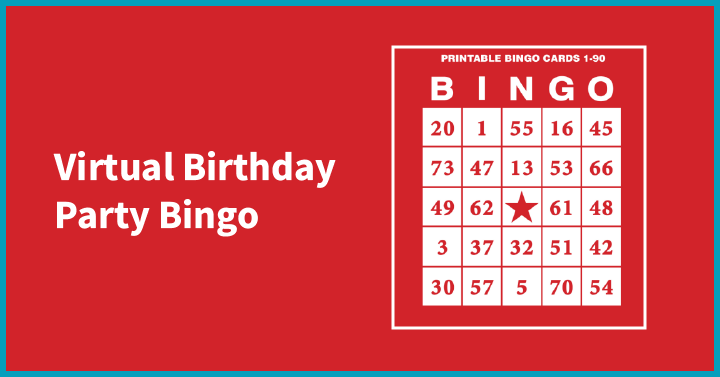 Virtual Birthday Party Bingos add a lot of fun and engagement to the celebration. You can create a bingo card with various birthday moments and rituals which are common as well as unique. Ask employees to mark the employee's name against each statement. Ensure the same names don't get repeated in any consecutive row, column, or diagonal.  
You can include statements like:
Celebrated 50+ birthdays
Birthday falls in Winter
Born on a festival/ national holiday
Celebrates birthday on February 29th
Shares birthday with a celebrity
Can sing happy birthday in more than 3 languages
Remembers everyone else's birthday dates
2.3 Virtual Escape Room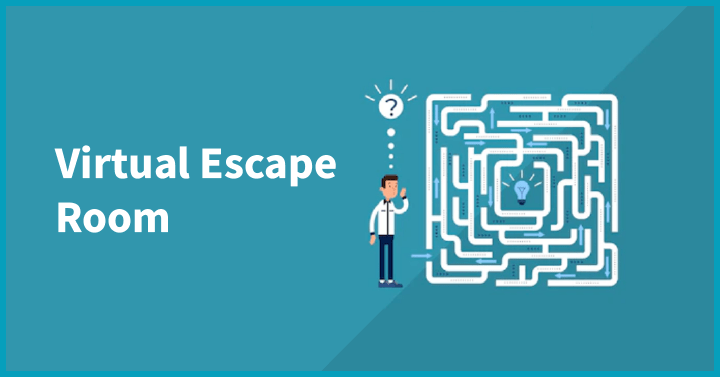 Add intrigue to virtual birthday party ideas for coworkers by sending the team on a virtual escapade. This virtual team-building game also doubles as one of the best virtual birthday celebration ideas for work. It consists of a mystery with hidden clues that the team unearths to escape a room within a stipulated time. The game cultivates employee engagement and collaborative spirit.
Virtual Escape Room companies provide a virtual experience to employees by organising the game just as it would be in an in-person setup, but remotely. They conduct it over a video conference link which is completely secure. The host facilitates the whole game and ensures it runs smoothly without any hiccups, making it a one of the good birthday ideas for coworkers during COVID.
2.4 Virtual karaoke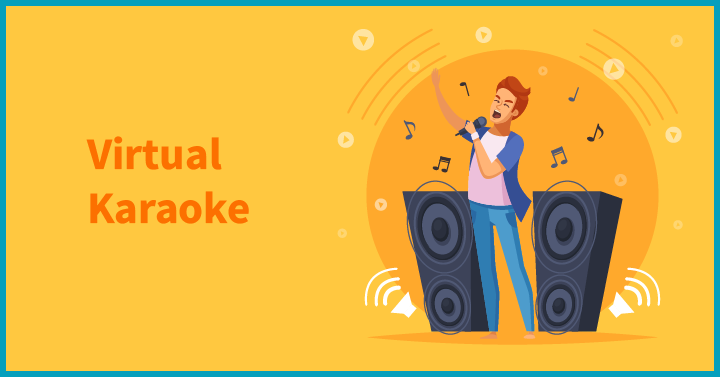 If remote birthday ideas for coworkers is what you are looking for, karoke is the most inclusive option. A party without karaoke is not a party, especially if it is a birthday party. Get your jam on with your coworkers and include a virtual karaoke session in your celebrations. Select a video conferencing software that is suitable for your team and send a meeting invite to the employees.
You can ask everyone to send in their song suggestions beforehand, and you can be ready with the set of the karaoke tracks and lyrics. Whenever someone is singing, the other attendees can remain on mute. You can encourage them to join the chorus if required. You can also record the session for cherishing the memories later.
2.5 Virtual Icebreaker session
Virtual Icebreaker sessions are a fun idea for a short introductory activity in as one of the virtual birthday party ideas for coworkers. It helps set the mood and makes participants feel comfortable, especially if there are any new joiners. The icebreaker sessions consist of games that help employees interact on a personal level.
Games like Would You Rather, or This or That help build up casual conversations that encourage comfortable bonding among coworkers. They get to know each other better and talk about fun stories behind their answers in the game. This results in better team collaboration.When you are looking for Zoom birthday ideas for work, this is the kind of game that helps set the mood and remove the obstacles of communication that exist in a virtual set up.
2.6 Team Trivia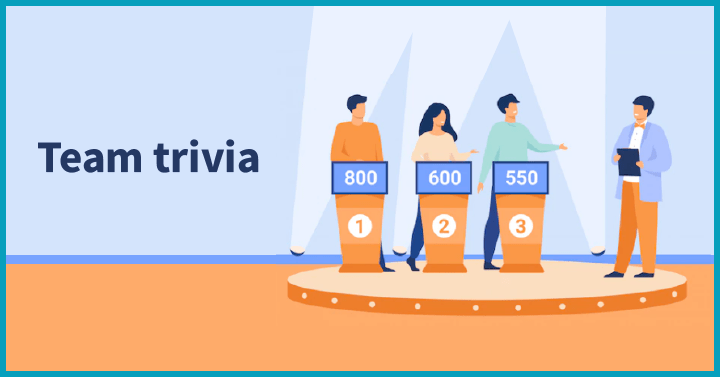 Gather all the trivia heads in your team, as it's trivia time! Virtual trivia are games and quizzes that can be played online through conferencing applications like Zoom, Google Meet, etc. Employees can be split into teams depending upon the number and breakout rooms can be used, if multiple rounds are being played. If you are looking for Zoom birthday ideas for work, this is a great game to consider.
A host facilitates the game by preparing a list of questions that participants can either answer verbally or by filling out a form with choices or blanks. To make it interesting, you can prepare questions about your teammates such as what's their favourite dish, music genre, or place to travel. You can also select an online trivia format provided by trivia companies. The external host takes care of the questions, emceeing, and the technical aspects of the game. This is one of the fun birthday ideas for coworkers during COVID.
2.7 Mad Libs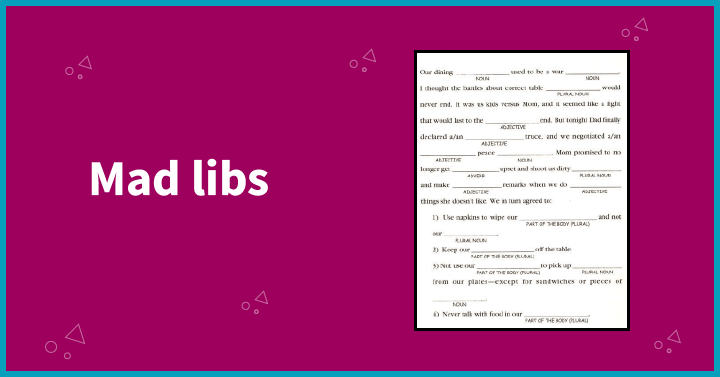 Another fun way to bond with your team with the help of one of the virtual birthday party ideas for coworkers is to play Mad Libs. Employees shout out random words such as adjectives or nouns to fill in the blanks of a story template. The fun part begins when the host then reads out the completed story – especially when reading it out in funny voices!
You can create stories with a birthday or office theme, or make it more fun by recreating a fun team memory that you all share. You could also take turns in becoming the host and asking the team for prompts. The best story construction could also go up on the company's social media page!
2.8 Virtual cooking classes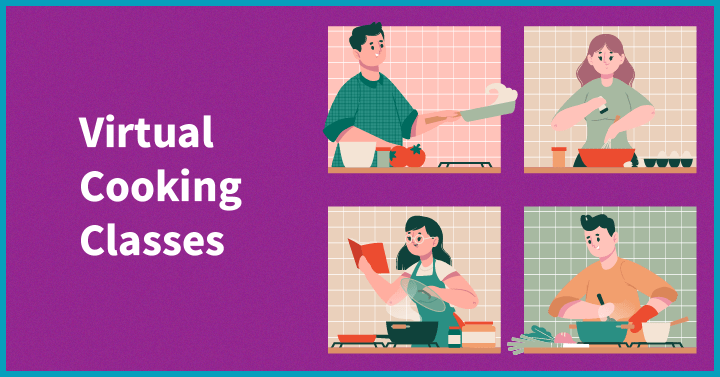 A birthday party calls for some good food indeed. When you are looking for virtual birthday celebration ideas for work, virtual cooking classes are an absolutely wonderful way to make some yummy food. These are online classes with chefs that guide you through the entire cooking process including the meal preparation before cooking and the presentation after.
Employees get together over a conferencing platform hosted by the class where the chef interacts with the participants and instructs them on the process. The list of ingredients and resources required for cooking will be sent ahead of time to be prepared for the class. This helps employees have a great time together as well as create a dish from scratch!
2.9 Virtual Happy Hours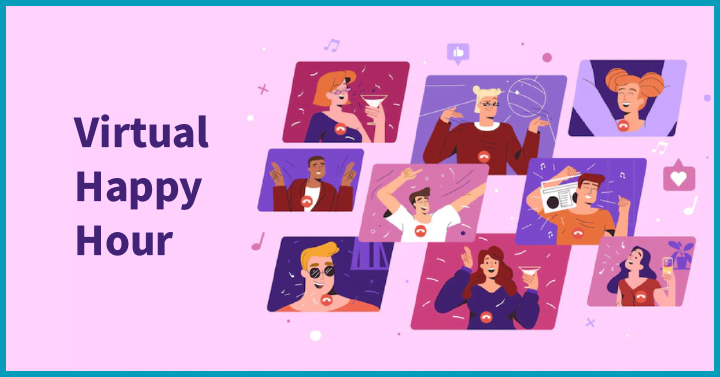 Virtual happy hours allow employees to be relaxed and casual at a virtual birthday party for coworkers. These are conducted on virtual conferencing software applications like Zoom or Teams and are usually a part of the office's team-building activities. Employees can get their own drinks or the host can have it sent to everyone's addresses.
To add to the fun, you can either watch a sport together by sharing your screen, or play games like Scribbl, Heads Up, or Never Have I Ever – which is a fun drinking game! You could also send in cocktail recipes and pairing suggestions beforehand.
2.10 Virtual Scavenger Hunt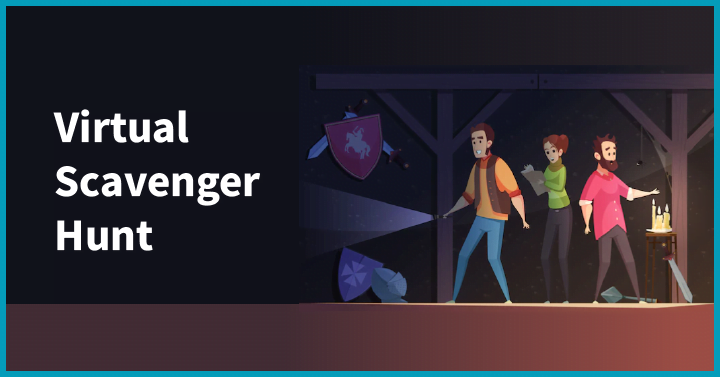 A birthday party calls for fun games and healthy competition, and what better remote birthday ideas for coworkers than to keep them on their toes by playing virtual scavenger hunt? These are online games where participants have to complete a set of challenges or fetch items on a list before the time runs out. You can arrange for exciting rewards and prizes to keep the players motivated.
This team-building game keeps the participants engaged both mentally and physically. You can include things on the list like:
Show a childhood photo with a cake in front of you (digitally or printed)
Fetch a numbered candle
Eat a whole piece of cake in 3 minutes
Create an outfit only with the colour white
Blow maximum number of balloons in 5 minutes
Wrap a gift using only two pieces of cellotape
3. Virtual Birthday Gift Ideas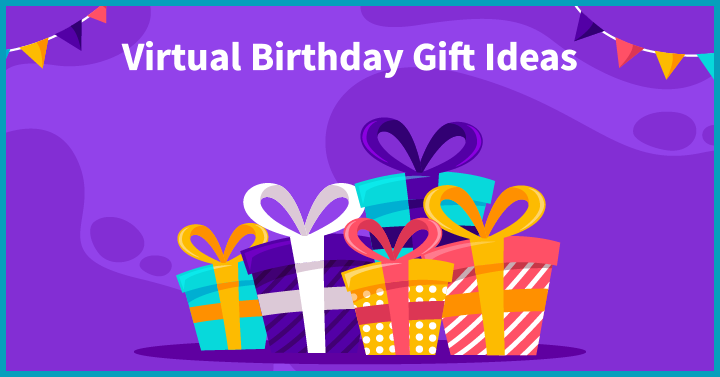 3.1 Bluetooth Headphones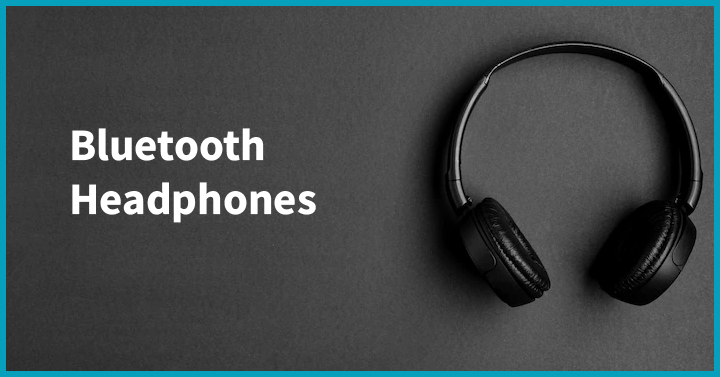 Since most people are working remotely, they would require a good set of headphones to attend their calls and meetings to maintain good audio levels in case of disturbances in and around the house. A pair of Bluetooth headphones would come in handy if they want to go hands-free during their calls – and it would make a great gift at a virtual birthday party for coworkers.
Some employees tend to finish up on some important house chores during the call, or even take a walk around the room to shake away the sedentary lifestyle that work from home has brought along. In this case, Bluetooth headphones can be quite convenient and they can also attend their calls from anywhere in their house, without any hassle.
3.2 Desk Accessories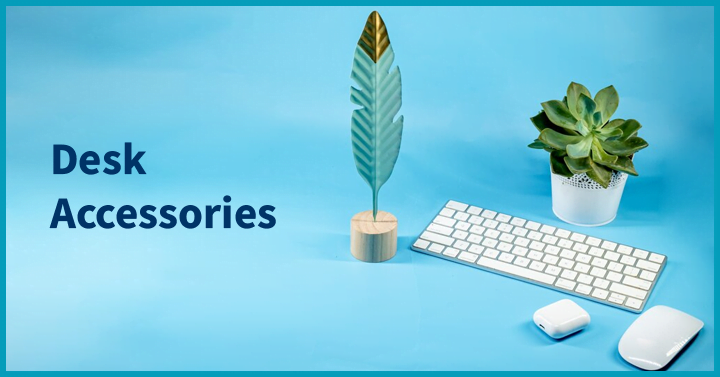 Working from home can be quite frustrating at times, and having an organised desk helps you set your mood for the day. Desk accessories can keep you focused as well as inspire you during your brainstorming sessions. Gifts that help you declutter the desk and add a bit of an aesthetic could be helpful.
Some good examples can be:
3.3 Gift Vouchers
Consider gifting personalized gift vouchers that your employee will love using at his or her favorite site. Instead of handing them out, go the digital way and have them emailed to the inbox or through an integrated employee engagement software. It's a much more quicker and convenient way to not just present the recipient but also convey appreciation on a public platform. Sorry, I was on Mute offers one such integrated platform that can be used to acknowledge, customize and reward excellent work or contributions at an individual or team level across your organization. You can also make data-driven decisions based on the reports and analytic information that this software provide for each employee or team in order to create the appropriate award system.
3.4 Planters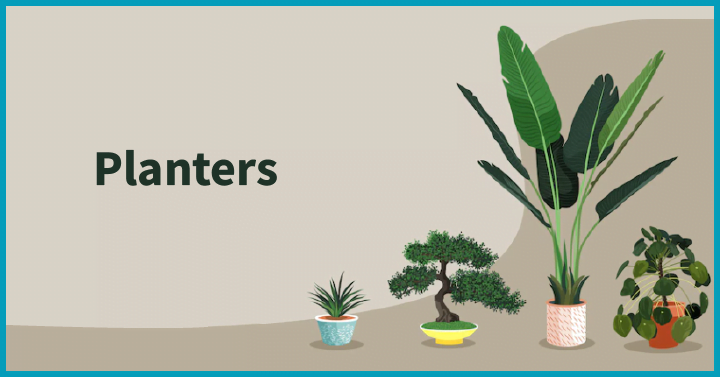 Plants require durable and functional planters to grow in a healthily manner, and having plants in your room makes you feel good naturally- not to forget the aesthetic it adds. A good planter is equally important to keep the plants for a longer duration of time.
A planter with drainage holes in the bottom to let the excess water out onto the saucers, assisting their prolonged life. Planters made from thick and sturdy polypropylene are lightweight and won't deform or break easily. They come in different sizes depending on the size of your plant, and look good in your home office or living room.
3.5 Goodies basket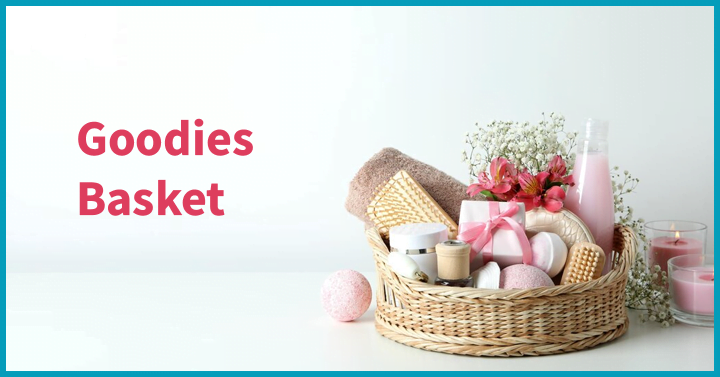 A goodies basket filled with nutritious and gourmet food items is a nice way to show your love at a virtual birthday party for a coworker. You can either fill a basket with random food items or go for preset gift baskets that are available online that are presented in a fashionable manner.
Gift baskets contain an assortment of goodies like healthy snacks, fruit or plant-based drinks, gourmet food ingredients like tea or cheese, chocolates, savoury items, and other treats from the finest brands. You can also add in a personalised note with the basket from your whole team for the birthday person.
3.6 Laptop Stand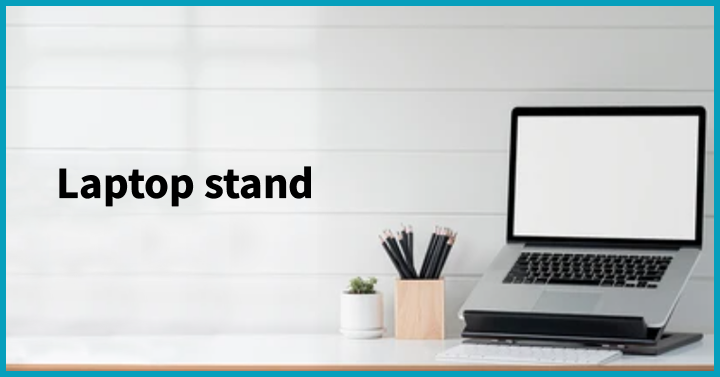 Consider gifting personalized gift vouchers that your employee will love using at his or her favorite site. Instead of handing them out, go the digital way and have them
Working remotely comes with its own set of challenges. Due to lack of physical exercise, one can face body pain which could turn chronic if not taken care of. A good posture while working is very important – as the pain could be quite distracting and makes you lose focus.
An inclined laptop stand helps you sit upright with your eyes and hands at the required level. It gives you a good height so that you don't have to bend down a lot while working continuously. A sturdy desk laptop stand's height can be adjusted as per your requirements and it would make a good gift for your coworker.
4. FAQs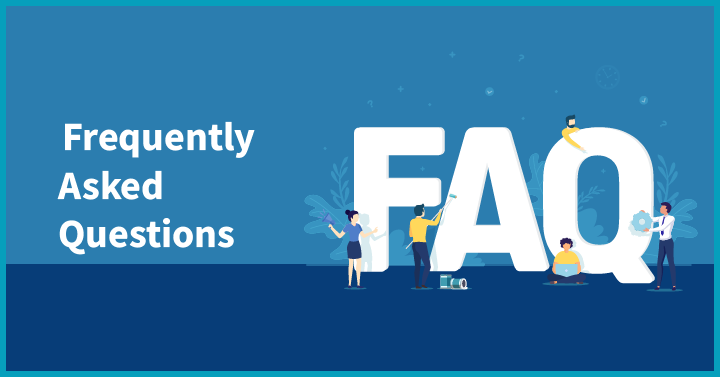 4.1 Can you do a virtual birthday party?
A virtual birthday party is when all employees gather over a virtual conferencing platform and celebrate a virtual birthday party for coworkers together. The host sends across a meeting invite over the team's communication channel and arranges for games and activities that can be done remotely. Some examples are virtual cooking classes, having a karaoke session, virtual happy hours, or even games like trivia, escape room, murder mystery, and more. A cake can be sent to the employee's house and everyone comes together over a video call to sing for them.
4.2 What are some virtual party games?
Some virtual party games for a virtual birthday party for coworkers are:
Trivia
Scavenger Hunt
Murder Mystery
Charades
Pictionary
Scribbl
4.3 How do you make a virtual birthday special?
A virtual birthday party becomes special when you and your coworkers enjoy each other's company and indulge in casual conversations. You can decide to get a cake delivered to the birthday employee's place, and also surprise them with a gift sent in with the cake. To add in to the joyous moments, you could arrange for fun activities to do together virtually like trivia, pictionary, scavenger hunt, murder mystery, karaoke, and more.