1. What Is a Great Place to Work Certification?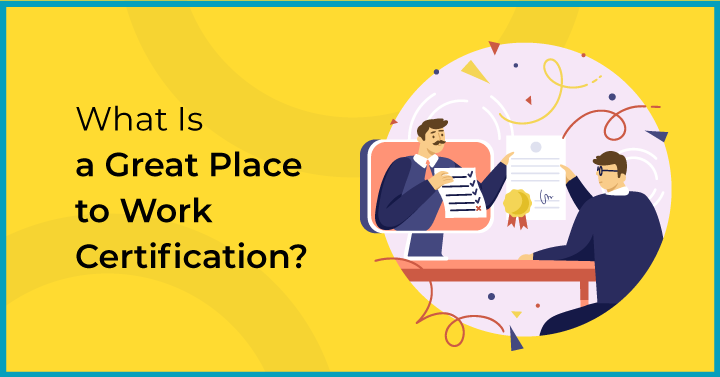 Great Place to Work certification is awarded to businesses that are able to demonstrate their commitment to creating a positive employee experience. This is judged based on factors like fairness, safety, engagement and diversity.
The scheme is run by the Great Place to Work company, which was founded by business journalists Robert Levering and Milton Moskowitz in 1992. The organization has pedigree: it partners with Fortune annually to release the Fortune 100 Best Companies to Work For list.
Now headed by CEO Michael C. Bush, Great Place to Work certification can be applied for in India, the USA, Germany, China – basically, anywhere around the world.
2. Why Is It Important for Firms to Have This Certificate?
Especially in a competitive job market, people want to know that they are going to work for a company that will support and value their skills and contributions. That's why they turn to review sites that detail past staff experiences, such as searching for a great place to work on Glassdoor. For brands, however, this whole process can seem opaque, sometimes frustratingly so.
Getting Great Place to Work certified means you have a greater degree of control over public perception of your company. By achieving the accolade, you can attract more quality talent, fill positions faster and improve candidate acceptance rates.
Plus, you can derive measurable metrics about different areas of your business that clarify where you are strong and where you need to improve.
So, how do you get recognized as a great place to work?
3. How Do Companies Get Certified as a Great Place to Work?
Getting Great Place to Work certified is a two-step process. First, your staff will be administered the trademarked Trust Index survey. Second, the HR manager or another senior member of staff will need to complete the Culture Brief. (You can find more details about these two elements further down the page.)
Bear in mind that you need to employ at least 10 on either a full- or part-time basis to qualify for certification.
4. How Can You Make Your Firm a Great Place to Work?
4.1 Adopt Flexibility
Rigid work flows generally don't allow people to show off what they can really do. Where possible, try to give your staff access to flexible working arrangements, such as remote working or flex hours. You should also allow them the ability to (within reason) set their own agenda, so that they have more autonomy to succeed. Remember: greater flexibility has been linked to greater productivity and employee satisfaction.
4.2 Make Sure Employees Feel Respected and Valued
Professional support, asking for staff input, fostering collaborative discussions – all these can contribute to making employees feel respected and valued by their managers. Not feeling valued is consistently cited as one of the reasons people leave their jobs, so it should be a key area of focus for any team.
4.3 Give Rewards and Recognition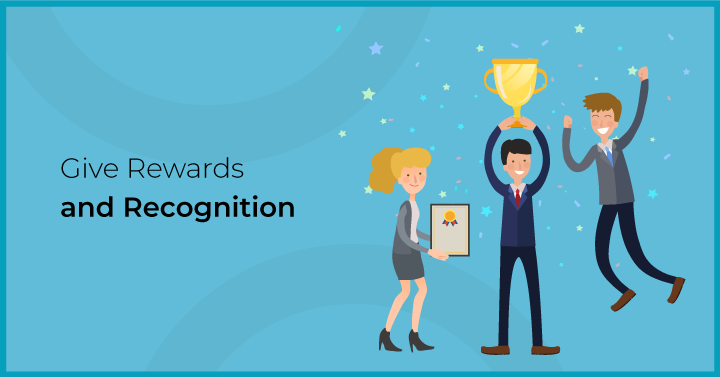 Great Place to Work certification reviews the way you reward and recognize staff, so make sure you have a robust program in place that encompasses a whole range of activities. For example, it's important to congratulate individuals for doing a good job with everyday gestures, such as publicly praising them or writing them a thank you email. Equally, you want to ensure you are rewarding people with more substantial acknowledgement for more substantial achievements, such as giving shopping vouchers or entertainment tickets when someone exceeds their quota.
4.4 Ensure Diversity and Inclusion
Increasingly, top-tier talent will want to know they are working for a business that values diversity and inclusion in the workplace. After all, nobody's first-choice organization is one that doesn't prioritize a prejudice-free environment. You can improve your diversity and inclusion by doing things like conducting diversity training and celebrating your staff's different backgrounds with special events, for example, Chinese New Year or St Patrick's Day.
4.5 Promote Work-life Balance
Work-life balance is one of those 21st-century buzz phrases that every company needs to pay attention to. Implementing clear guidelines regarding breaks and overtime is a good start, but incorporating flexible work arrangements and providing wellness activities (such as a gym membership or meditation sessions) is also an excellent way to encourage staff to destress.
4.6 Take Employee Feedback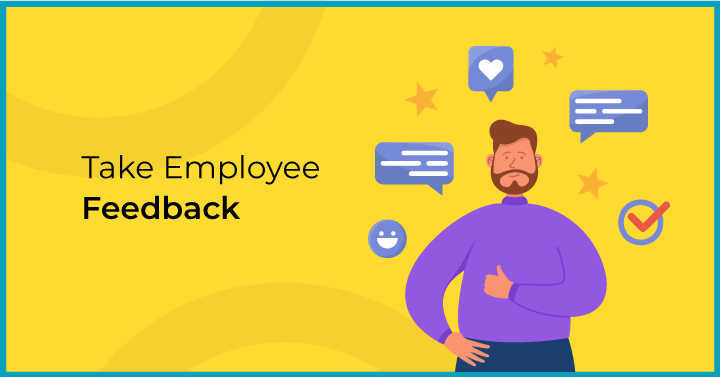 Soliciting feedback is absolutely essential if you want to change your business from a good place to work into a great place to work. This is true across all aspects of your company. For example, if you want to implement a new rewards program, why not send out a pulse survey to ask staff what kind of rewards they would most like to receive? Looking to improve your diversity and inclusion measure? Arrange for a feedback session where people can brainstorm ideas.
4.7 Encourage Team-building Activities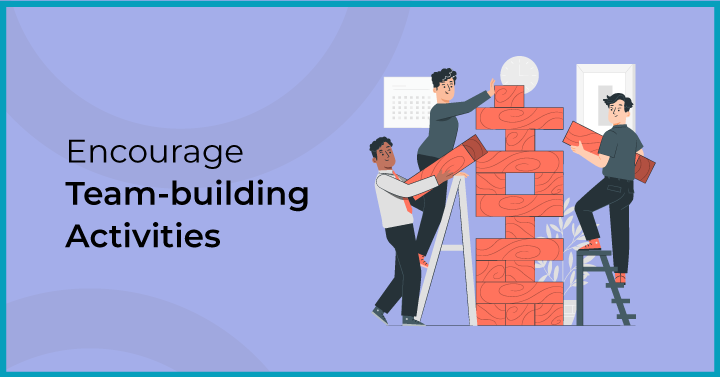 From scavenger hunts and escape rooms, there are loads of team-building activity ideas you can utilize to build camaraderie, teamwork and problem-solving skills within your company. Particularly given the increased proportion of organizations relying on remote working these days, making the effort to create bonds between colleagues is more important than ever. And these don't have to be in person. Virtual team-building sessions are becoming more advanced, with a number of companies specializing in digital offerings.
5. How to Earn This Certificate?
5.1 Survey Your Employees
Getting Great Place to Work certified starts with the Trust Index survey. This questionnaire asks your employees to rate your company based on more than 20 Great Place to Work criteria, including leadership and camaraderie. Staff are given two weeks to complete this task, which should take less than 15 minutes to finish. The survey can be filled in on any device, with most questions based around asking individuals to rate the business against a series of statements. All answers are confidential.
5.2 Explain About Your Company Culture
Through the Culture Brief, the business can explain what steps they've taken to address areas such as diversity and inclusion, generational makeup, remuneration and feedback. Essentially, this is your chance to showcase the processes you have in place to make the employee experience as positive and unbiased as possible.
5.3 Get Verified and Earn the Certification
Once your staff have completed the Trust Index survey and you have filled out the Culture Brief, the final step is just sitting back and waiting. It usually takes just 24 hours for the feedback to be analyzed. In order to become Great Place to Work certified, you will need to attain a score of at least 65% on the Trust Index and have satisfactorily answered the questions in the Culture Brief.
6. What Assets is Your Firm Eligible for Post Certification ?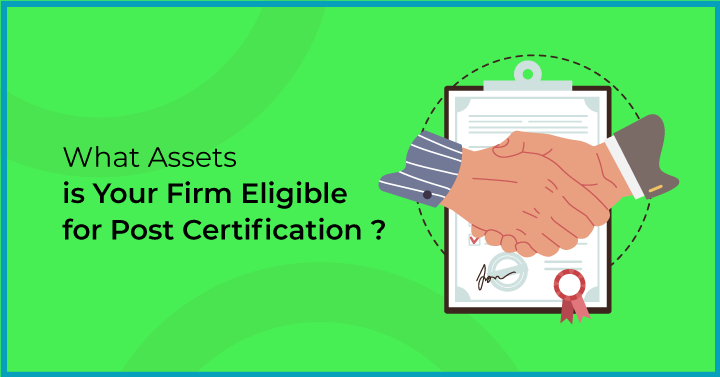 6.1 Custom, Royalty-free Certification Badge
If you are successful in getting Great Place to Work certified – and not all companies are – you will receive a digital badge, which is valid for 12 months. This badge can be attached to all sorts or marketing and promotional material.
6.2 Digital Toolkit
Great Place to Work will also supply you with a digital toolkit. This contains useful materials to help you spread the news about your certification, such as a press release template with useful links to featured content about Great Place to Work. The pack also contains pre-designed assets you can share on social media or other online channels.
6.3 Company Profile on the Website
On the Great Place to Work website, there is a list of all companies that have qualified for certification, from technology vendor Cisco to spirit seller Bacardi. Each business has a profile page that allows them to share details about what their company does as well as their survey scores in various areas. The page can also be customized to feature employee testimonials, graphs and other forms of media.
6.4 Celebration Party Kit
Every year on May 17, Great Place to Work has a Certification Nation Day to salute businesses that have been awarded one of its accolades. This works as both a good bit of promotion for them and a good bit of promotion for you, providing the opportunity to shout about why your company is a great place to work. To help you do this, Great Place to Work have put together a celebration kit. This includes everything from unique digital assets that can be shared online, to offline party ideas to bring your team closer together.
7. FAQs
7.1 What is the cost of Great Place to Work certification?
Great Place to Work does not publicly publish the costs of its services. However, it's safe to say that the price is dependent upon the size of your company and where you are in the world. The Great Place to Work certification cost in India for a team of 20 will most likely be less than the Great Place to Work certification cost in France for a team of 100.
7.2 Why is GPTW certification important?
Being a Great Place to Work certified company tells job candidates that you are a business that respects and nurtures its staff. This will make you a more attractive employer and make it easier to sign up the best people to your business.