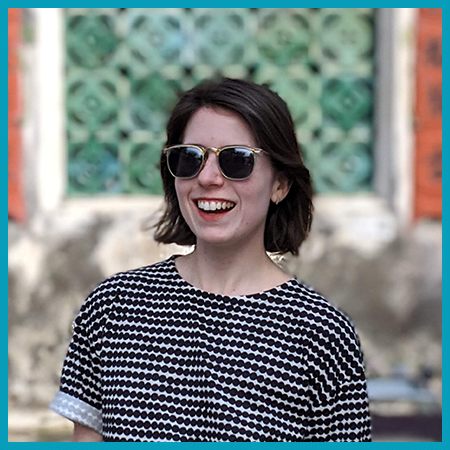 If you're looking for a seasoned veteran of remote work, look no further than Asia Lindsay. And I don't use the words 'seasoned veteran' lightly. At her peak, Asia was working and traveling to around 60 countries per year (that's an average of a little over six days per country!) having worked everywhere from Albania to Vietnam. And, to top things off, this was all done while working for one of the largest fully distributed organizations in the world, Toptal. Now Asia builds community at Google for Startups Campus London and is Director of Community for The COVID Tracking Project, a fully-remote organization incubated by The Atlantic, that collects and publishes testing data for COVID-19 for US states and regions. I thoroughly enjoyed the interview with remote manager Asia, where she gave some incredible insights into what remote work looks like for one of the largest all-remote firms in the world, how to manage to work across multiple time zones and her predictions into what the remote working landscape will look like in the coming years.
If you could tell us a bit about yourself and your work experience?
As a third-culture kid (parents from different countries and I was born in a third country), travel is in my blood. By the age of 24, I had lived in eight countries. While I was working at TED I heard about digital nomadism and Remote Year in particular - I was totally taken by the concept. I majored in languages so the idea of traveling and using my languages really appealed to me. Initially, I thought that remote work was more common in tech, so I started learning to code and even launched the TED Coding Club. I flirted with remote work at NationSwell which had a "three days out, two days in" policy, and I loved it - so I took the plunge and joined Toptal, a fully-remote organization. The efficiency of remote work culture instantly hooked me to it. At Toptal I went full-blown nomad for 2.5 years working and exploring the world. I averaged approximately 60 countries a year and learned how to work across different time zones and cultures managing 20 Community Leaders while having a time difference of up to eight hours.
What about digital nomadism appealed to you?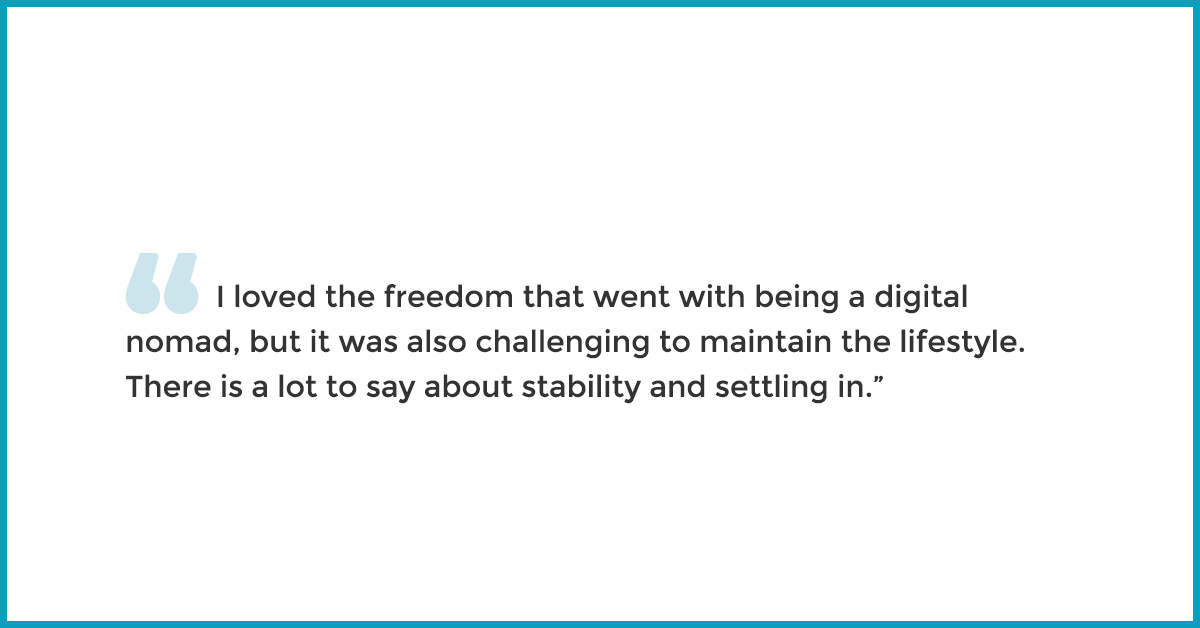 Honestly, after paying New York City rent it was a relief to not have to pay for accommodation for a while! That while turned into multiple years as once I started traveling, I found it very easy just to continue. As I grew in my role, I visited more and more countries in Europe - and soon I hatched the plan to visit every country in Europe. Once I achieved that (in 2018) I decided to aim for 100 countries. I've now been to 96. I would have hit my goal of 100 this year but I haven't traveled internationally since the COVID-19 outbreak - I've had a lovely time getting to know the UK better, however. I loved the freedom that went with being a digital nomad, but it was also challenging to maintain the lifestyle. There is a lot to say about stability and settling in.
I think Toptal has the largest distributed workforce in the world. Could you tell us more about your work, team structure, and your everyday work in that role?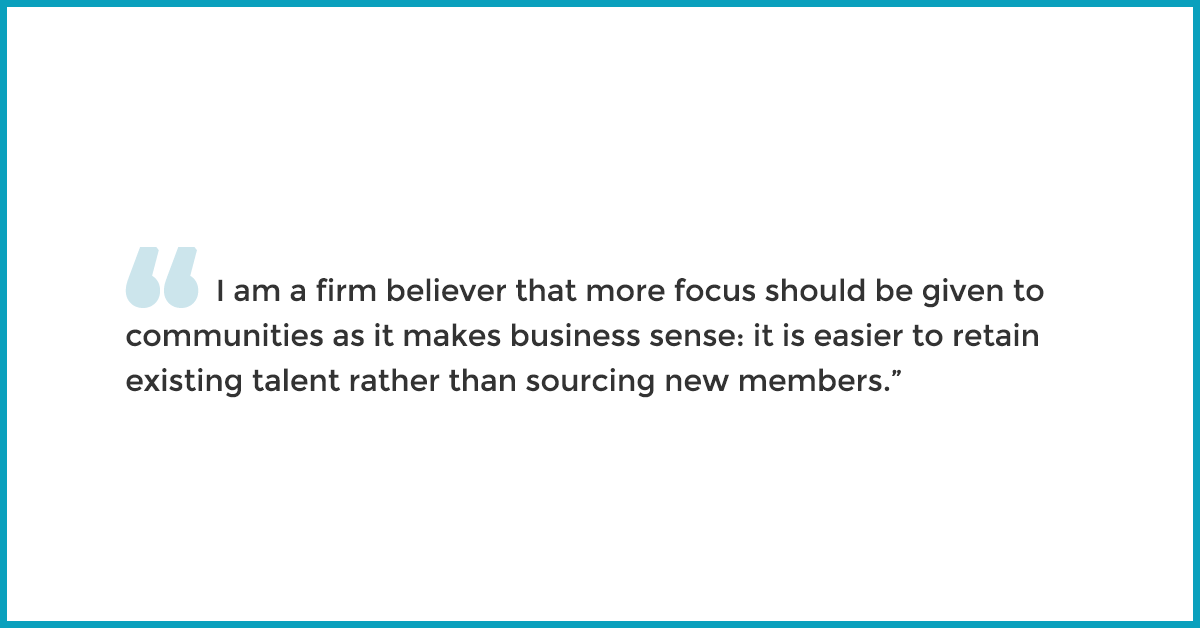 At Toptal I worked as a Community Lead, it was brilliant to work closely with Community Leaders all over the world. I was managing around 20 Community Leaders who were my eyes and ears on the ground - thanks to my awesome team, we were prolific, often hosting multiple events per day. I am a firm believer that more focus should be given to communities as it makes business sense: it is easier to retain existing talent rather than sourcing new members. Plus, an engaged community on board allows you to get rapid feedback on products and create a better product-market fit. It makes me really happy to see companies are starting to invest more in the community.
You were managing 20 Community Leaders, what did that look like in terms of management? What was your management approach?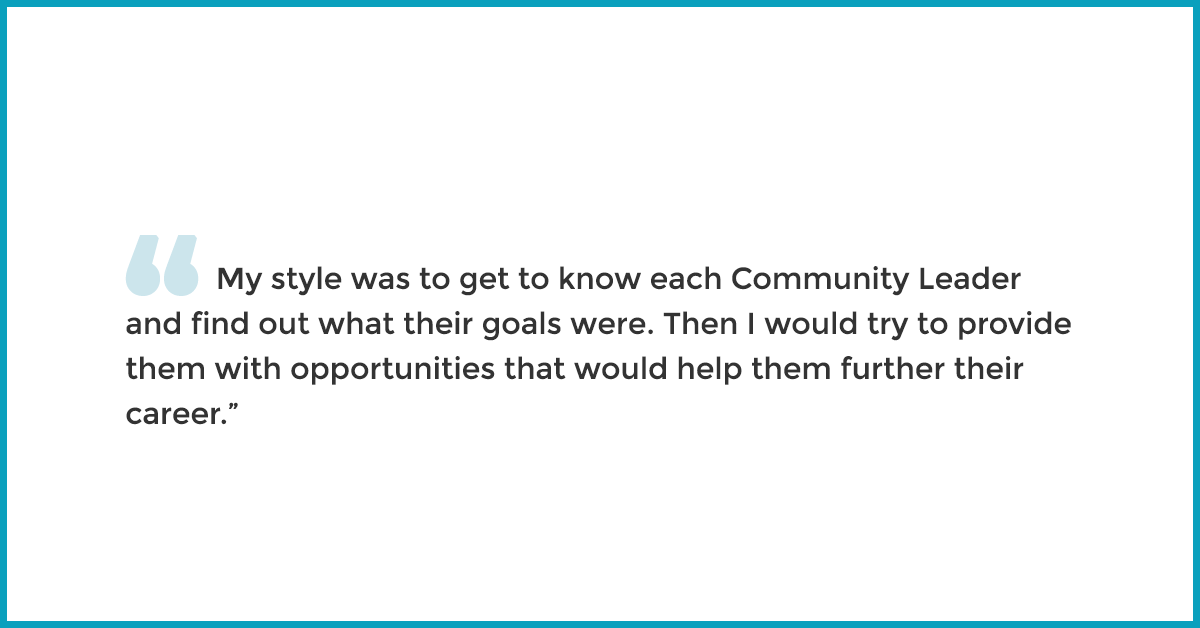 As a Community Lead, I wanted to make sure that the Community Leaders had everything they needed to succeed. We provided them with perks and additional training to help them develop as thought leaders in their communities. We also helped to become the face of Toptal in their city. My style was to get to know each Community Leader and find out what their goals were. Then I would try to provide them with opportunities that would help them further their career. For example, I ran the Toptal Speakers Network and I would help our Community Leaders get speaking engagements at leading tech conferences. In terms of goals, I would work with them individually through Slack. I would conduct 1:1s to help them produce events and initiatives in their regions.
What are your views on what the remote working landscape will look like in the next year?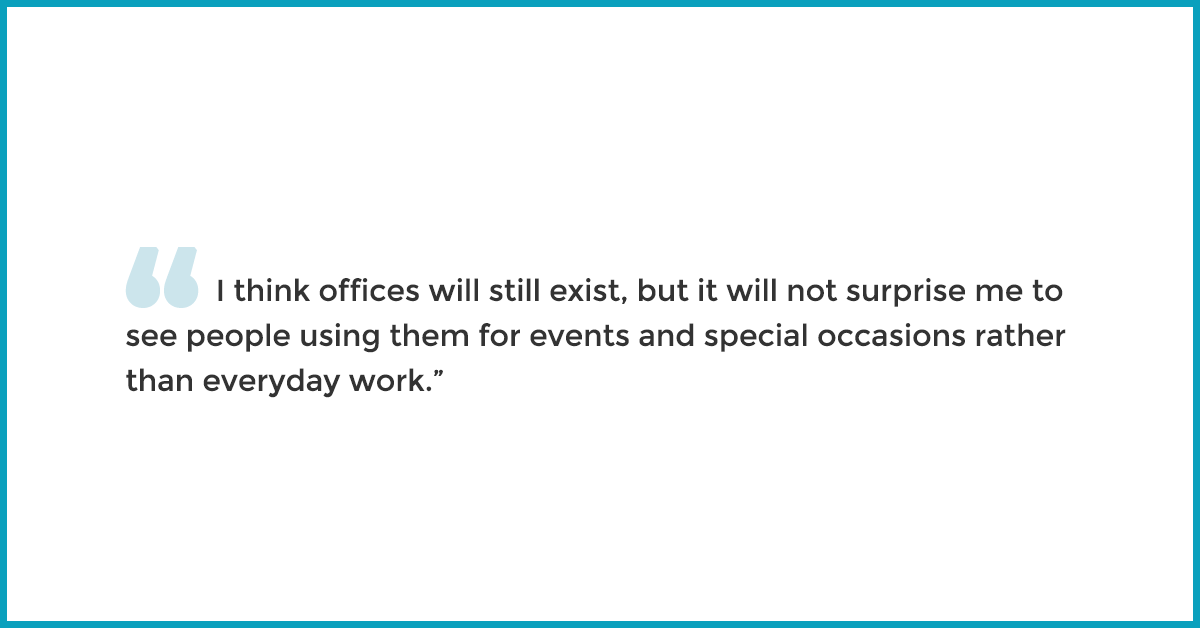 From what I've seen, it looks like remote work is here to stay in some shape or form. Many of the large tech companies have announced that they will continue to work remotely for months to come. I think offices will still exist, but it will not surprise me to see people using them for events and special occasions rather than everyday work. In the meantime, companies are adapting to this new way of working - there is already a rise in remote-first team retreats like what Unsettled provide. Also, Buffer's State of Remote Work Survey shows that once people go remote they tend to want to continue working this way, so I think many companies are going to stay remote-friendly.