Ask any working professional what the greatest gift they would like to have is, and the most common answer would be time (maybe closely followed by money). And that's a gift all retirees already got free of cost. So, it would only be natural for you to scratch your head for retirement gift ideas that will outdo it.
Do you stick to the cliched golf club set, Bingo parlor memberships, book club memberships? Or give them something extraordinary that will be thoughtful and make their second innings in life enjoyable and memorable?
If you are looking for ways to celebrate your team members' achievements and bid them farewell in style, check out our articles on virtual team farewell ideas that will make their send-off unforgettable. You can explore creative stuff on retirement party ideas for coworkers and virtual retirement party that captures the essence of their career.
Here are some delightful retirement gift ideas that every retiree will love.
1. Do you get someone a retirement gift?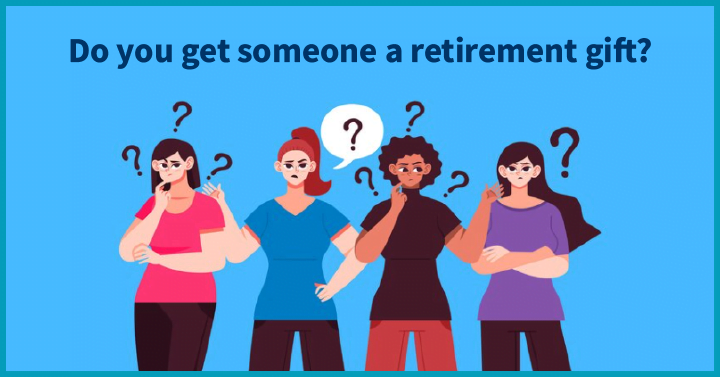 Though it is not customary to give someone gifts on their retirement, it certainly is a nice gesture. It is always polite to thank someone who has given the best part of their years to your company's success. Additionally, the team can also pool in each one's best retirement gift ideas and gift something that will resonate with their personality or their journey with you. It can truly be a thoughtful gesture that they will fondly remember for a long time.
Our suggestion would be to throw a retirement party and get everyone to bring in their gifts or have a celebration and pool in to get one big awesome gift. Keeping the social distancing in mind, you can also consider ditching the party and stick to gifts alone.
2. Retirement gift ideas for coworkers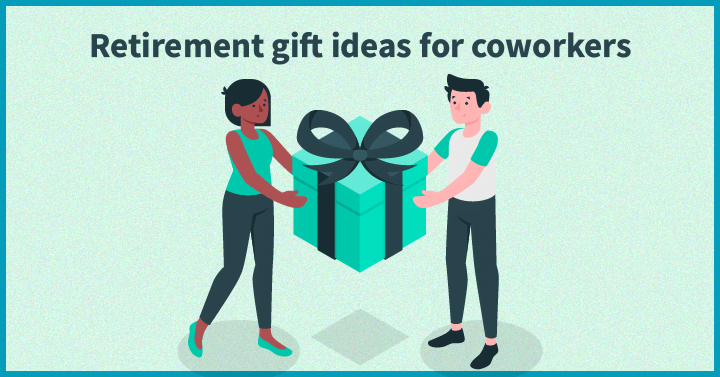 2.1 'Retired since' Personalized Tumbler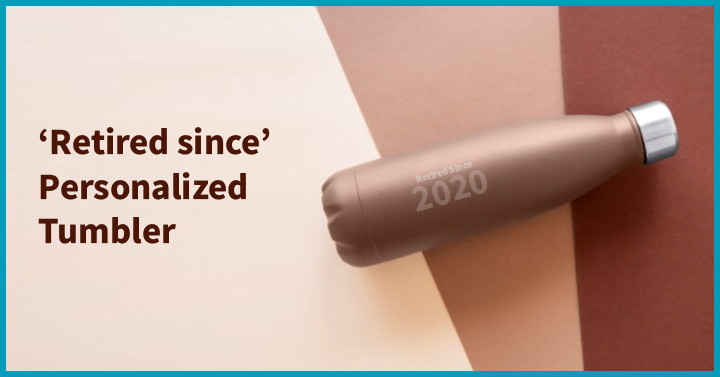 Your retired colleague will undoubtedly have had a solid timeline of their professional journey. Add their final professional time stamp with these personalized retirement tumblers/insulated coffee mugs. We love these elegant, yet funny 'Not my problem anymore' tumblers or these sassy 'Queen has retired' tumblers for the lady boss.
2.2 Gift an experience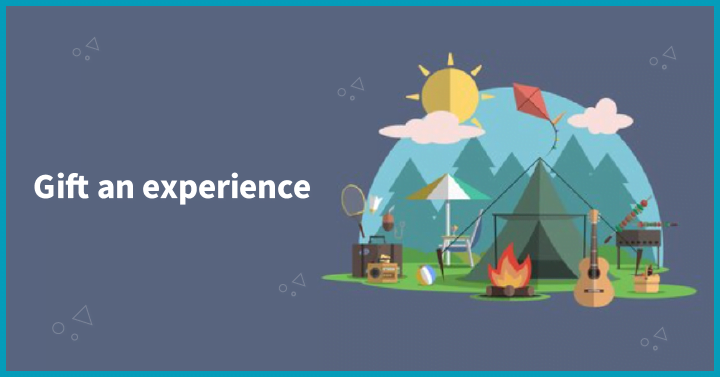 Yet another excellent retirement gift idea for someone with all the time in the world – get them to see the world. Find out what kind of travel or experience they would like to have, choose an experience, and gift it to them so they can enjoy an incredible part of their golden years.
2.3 Relaxing "Cozy In A Box" Pack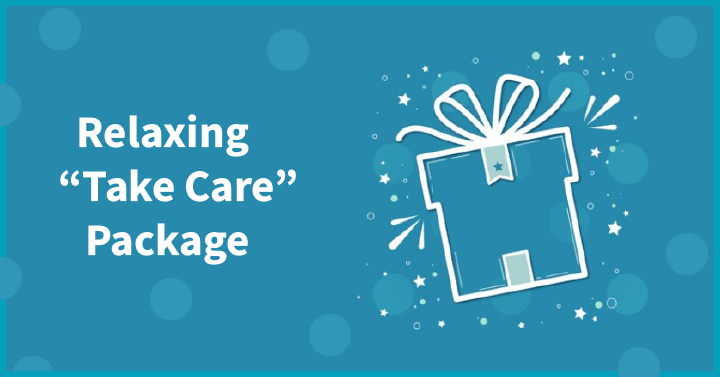 Slightly nudging the retirees to pamper themselves is a thoughtful gesture, and gifting them with a cozy gift basket is an apt retirement gift idea. Get them this all-inclusive cozy-night-by-the-fire gift basket to show how much they mean to you.
2.4 Retirement Coloring Book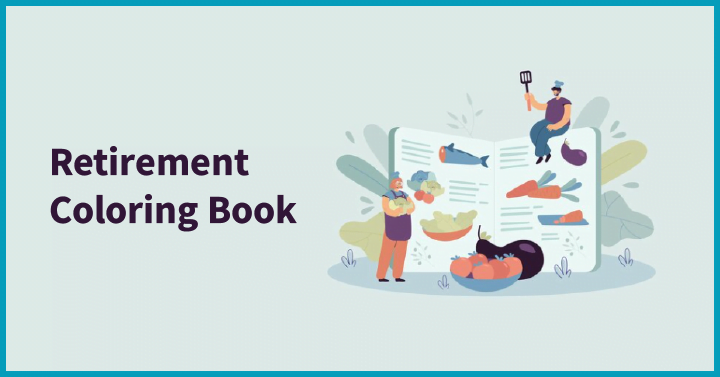 Grandparents are known for their wit and wisdom. Equipping them with these witty comebacks and hilarious swear phrases are a great addition to their retirement ammunition while toning it down with a bit of color… literally! These retirement color books swear edition, animal edition, and snarky & relatable edition would be a perfect choice. If your soon-to-be ex-colleague does not relate to any of these, you can also go for the flowers edition and mandala edition.
2.5 Career Highlighter Poster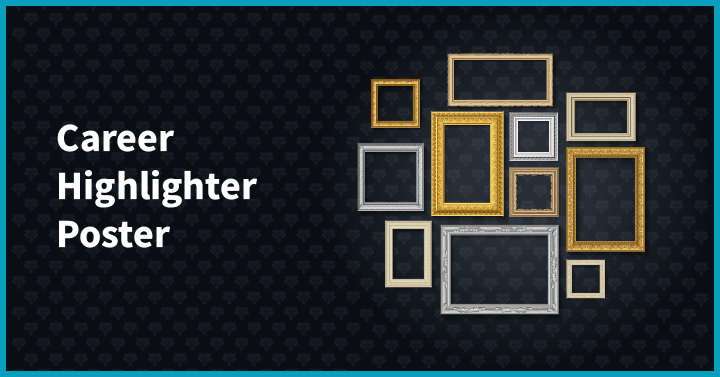 A particularly significant DIY retirement gift idea, especially when given along with your team. Create a poster and highlight the significant achievements of their career, decorate it and gift it on a sturdy frame. They are sure to make way for this gift amongst other wall hangings in a prominent place in their house.
2.6 Retirement Games Bundle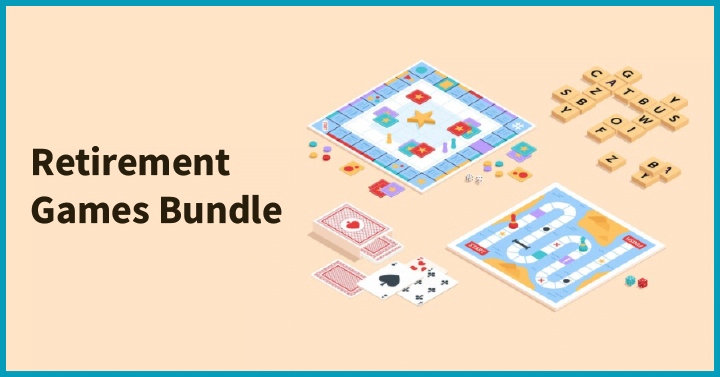 One of our colleague's parents used to say – kids and seniors are somewhat alike. You can take a cue from this and gift a whole lot of fun with this printable retirement games bundle. It has fun games for all adults like This or That, Scrabble, Retirement Feud, Has The Retiree Ever, etc.
2.7 Retirement Party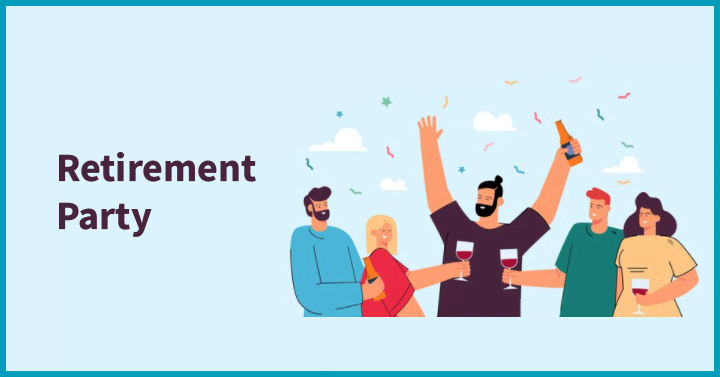 A classic. What can be more awesome than welcoming a new chapter of their lives with a gala-filled celebration? Throwing a going away party to your retiring colleague is an optimal retirement gift idea. This will also give them a perfect platform to receive all those awesome gifts and thoughtful words from fellow workers. Depending on the pandemic situation in your location, you can either have an in-person party or a virtual one. Either way, make sure you include awesome activities and maybe even a happy hour.
2.8 Scratch travel journal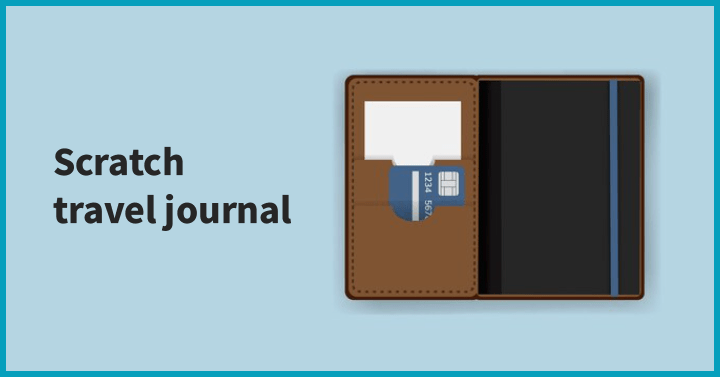 If your soon-to-be-retiring coworker has been speaking about nothing but traveling the world during the days leading to their retirement, then this 64-page scratch travel journal would be the ultimate retirement gift idea. They can either scratch off a place after they visit or scratch one off blindly to let destiny choose their next location of travel.
2.9 Subscriptions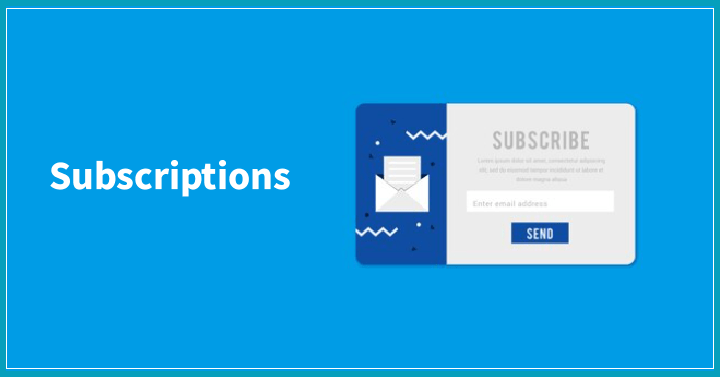 If you feel 'why gift your retiring colleagues something they like once, when you can gift them again and again?' then subscriptions to their favorite would be the ultimate retirement gift idea. You can choose from any of the below or go for some other subscription you know they'd love –
Coffee / Teabox
Snackbox
Audible
Cocktail making kit
The Detox Market
Meditation app
2.10 Traditional retirement gifts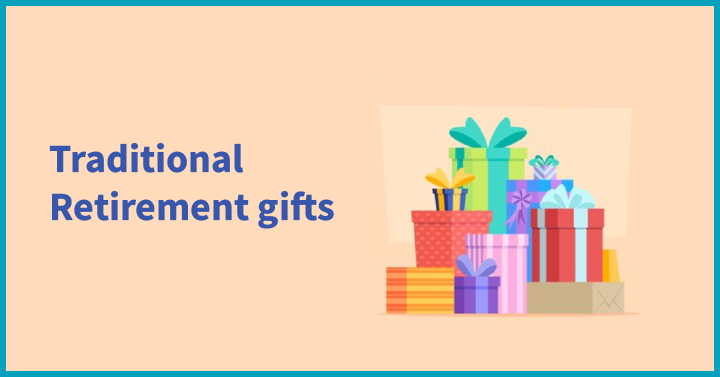 Few gifts are called traditional because, well, they work! Irrespective of the recipients' likes and dislikes. So, if you want to play it safe and gift them something non-controversial and liked by default, here are some options –
Watch
Golf clubs
Fishing pole or kit
Gift certificates
Photobooks
Company swag
Books
Basket of board games like Uno, Dominos, Apples to Apples, etc
Desk plants and succulents
Jewelry
3. Unique retirement gift ideas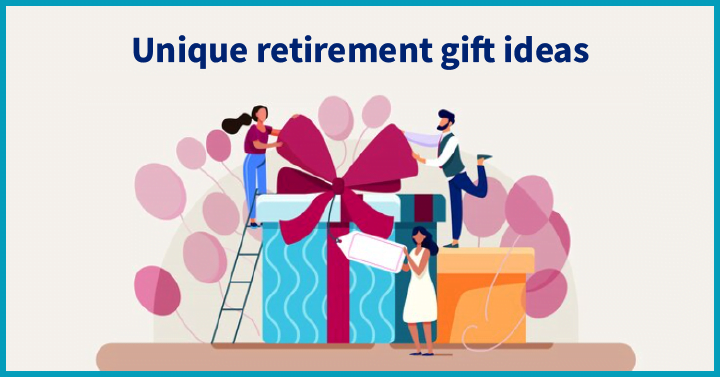 3.1 Personalized Bobblehead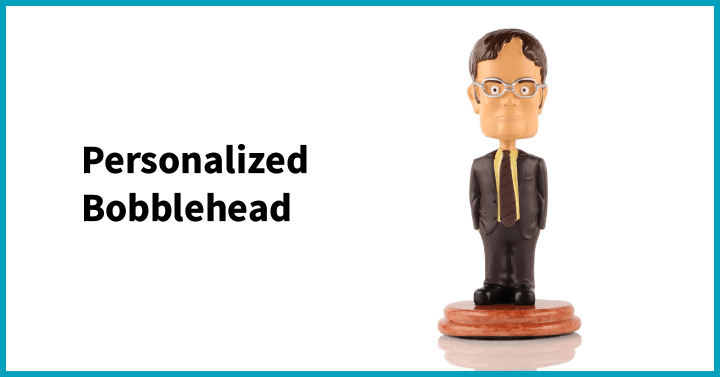 Getting hold of a flattering photo of your retiree and creating a personalized bobblehead is a fun retirement gift idea. You can select the number of bobbleheads you want, complete the order, and then you will receive a requirement set from the seller. Follow through the process and your nifty bobblehead will be ready within a few weeks, so make sure you plan.
3.2 Fine Art Portrait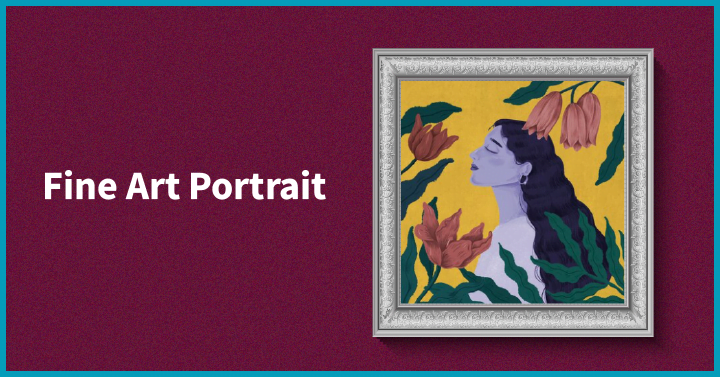 If your retiree appreciates good art, then what would be a better retirement gift idea than a fine portrait of themselves? Take elegance to the next level by converting their photograph into a fine art portrait. It is sure to find a prominent place in their homes for a long time.
3.3 Whiskey Oak Barrel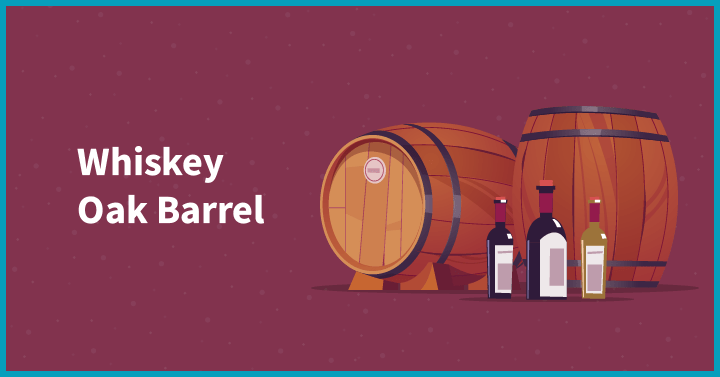 How about an artsy representation of your retiring colleague's love for spirits? This custom engraved American premium oak aging barrel is perfect to age your own spirits - Whiskey, Beer, Wine, Bourbon, Tequila, Rum, even Hot Sauce. We went for the 20 liters barrel as our retiring colleague had a home bar bigger than any of their bedrooms, but it is also available in 1l, 2l, and 3l quantities.
3.4 Retirement mugs & glasses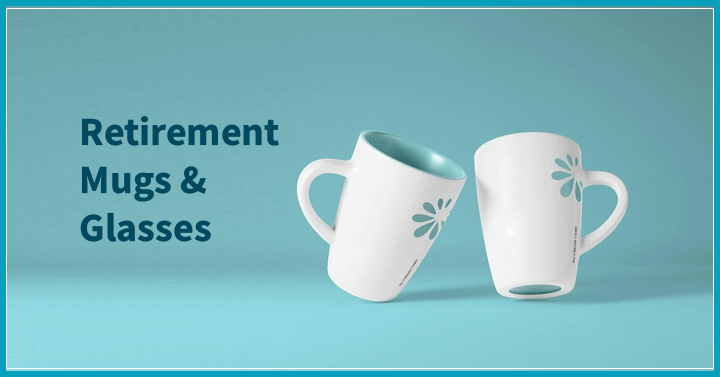 We all love coffee mugs and wine/cocktail glasses with quirky writings. Choose from one of these hysterical yet classic retirement mugs and glasses –
3.5 Hobbies for the retired gifts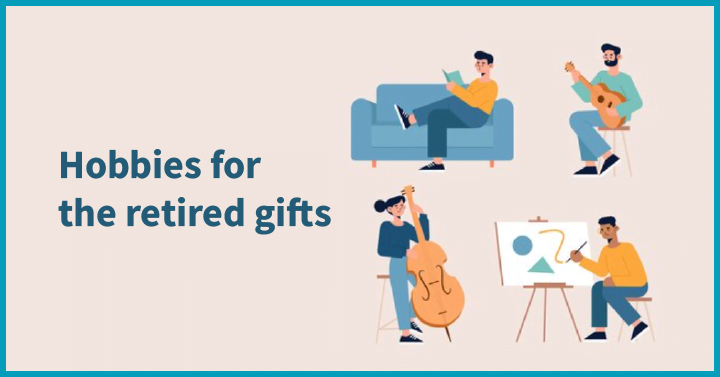 If they have worked for so long, then it is evident that your retiring colleague has given it all for their career. So, giving them something that will rekindle the hobby they had as a kid or as a young adult would be an encouraging retirement gift idea. Find out in advance what they'd love to do and give them one of these kits – Amazon Kindle, Gardening tools, photography lighting kit, bird watching binoculars, artist kit, even a musical instrument of their liking.
3.6 Online courses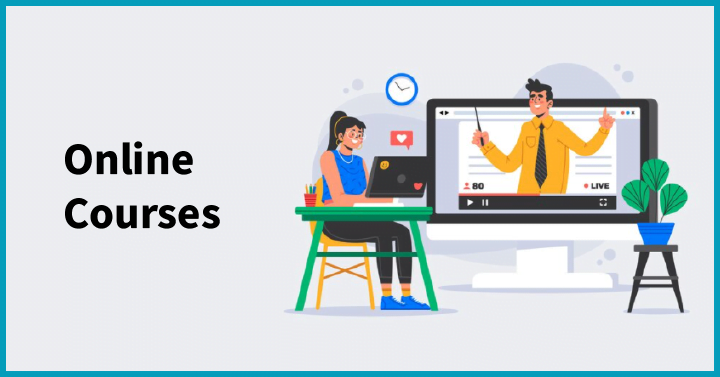 And how about those retirees looking to begin a new hobby? Gifting them an online course of their choice would be the ideal retirement gift idea – Udemy, edX, Alison, Coursera, Masterclass, Skillshare, etc.
3.7 Professional retired memorabilia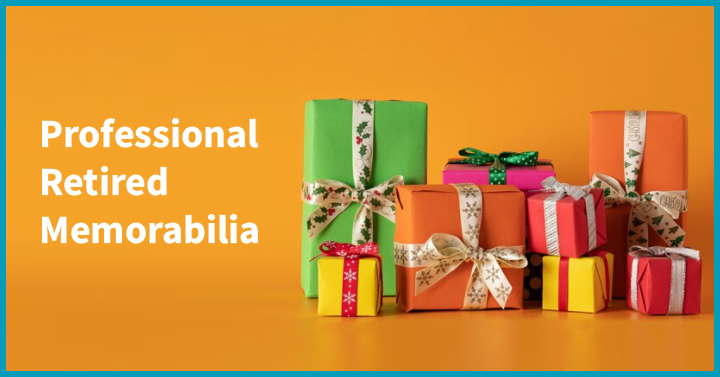 A perfect chance to commemorate the retiring professionals. Giving a retirement gift that emphasizes their professional life would be a gift that might bring forth tears of happiness (we know it because we experienced it firsthand) – Say thanks to the teachers, police officers, physicians, nurses, lawyers, and military personnel with these beautiful gifts.
3.8 Personalized Home Bar LED Neon Sign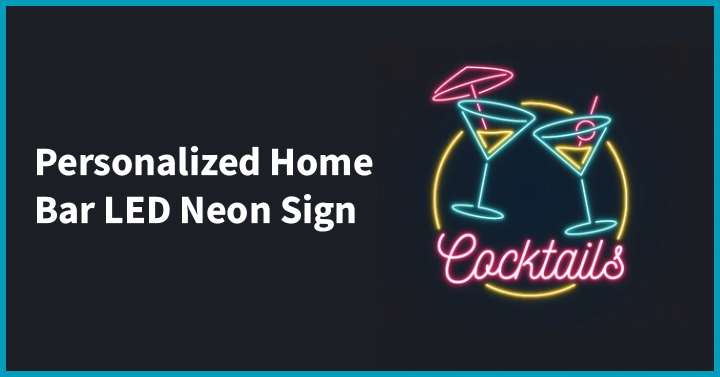 Yet another classic retirement gift idea for someone who prides in their home bar. Gift them this flashy personalized and customized home bar LED sign and bring a literal glow to their homes and hearts.
3.9 Vintage spirits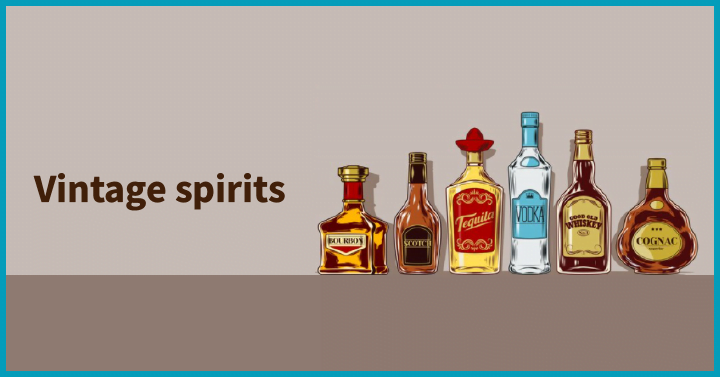 We begin all adult celebrations with a toast. Why not celebrate your retiring colleague's new chapter in life with an actual toast as a gift? Choose a vintage wine or a limited-edition Scotch, get it custom engraved, and give it with a neat little bow
3.10 Wellness gifts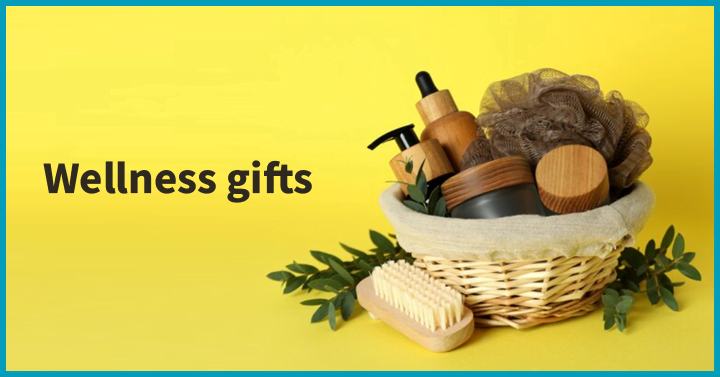 Now is the time for your retiring colleague to pay more attention to their health and wellness – be it for their age or for the fact that they might have neglected to pamper themselves all these years they dedicated to their career. Selecting a gift that you know they'd love to get pampered with is the perfect retirement gift idea.
4. FAQs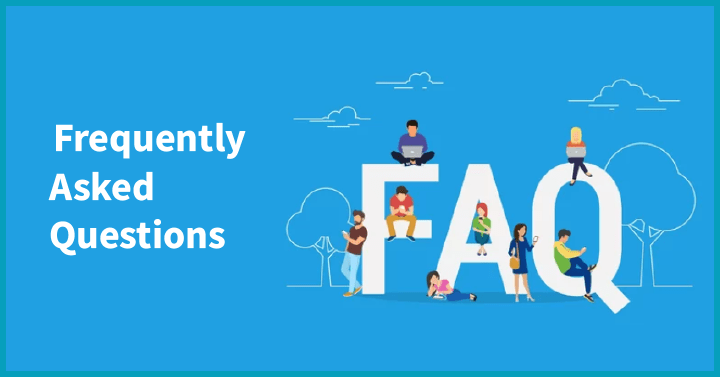 What is the best gift for retirement?
A gift for your retiring coworker should show how well you know them and how much you have valued their contribution to the organization. You can keep it simple and give them traditional gifts like a watch, golf clubs, etc. or go unique and give personalized gifts.
What do you write on a retirement cake?
As always, you can stick to the traditional "Happy Retirement", "We will miss you" or "Best wishes for a happy retirement", or go for unique and witty writings –
"Goodbye Tension, Hello Pension"
"The Legend Has Retired"
"You Worked Your Whole Life For This Cake"
"You're Free…"
"Take Me/Us With You!"
"Hooray, You Cannot Boss Us Around Anymore"
"Having Fun is Your New Job"
"There's a Park Bench With Your Name on It"
What flowers are appropriate for retirement?
There is no rule that you should give specific flowers for retirement, but we suggest that you choose the retiree's favorite flowers or color. You can choose from the amazing range of flower bouquets or even go for a timely subscription to keep sending them flowers at regular intervals.