1. 10 Best Team Building Companies in the UK
1.1 Creative Team Events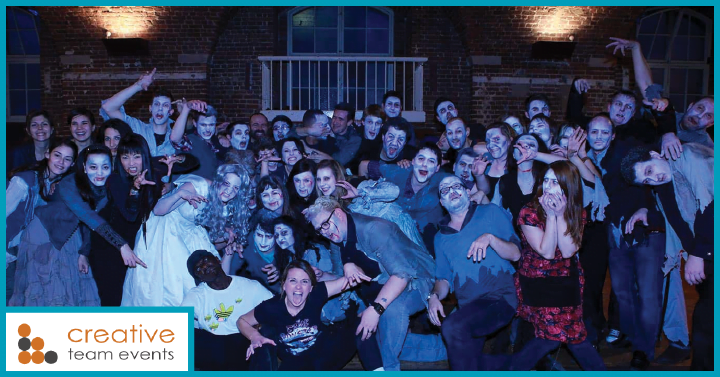 If you're looking for team building companies in the UK that can facilitate indoor, outdoor or virtual events, for big or small groups, Creative Team has a broad spectrum of options. These range from singing, dancing and musical team-building services for up to 400 people, right down to chocolate making or an entrepreneurial game based around The Apprentice for fewer than10 participants.
On the virtual side, there are gin and whiskey tastings as well as artistic challenges. For teams who need to learn ways of managing stress, Creative Team also hosts an online workshop that employs neuro-linguistic programming and mindfulness to promote positive work attitudes.
1.2 Funktion Events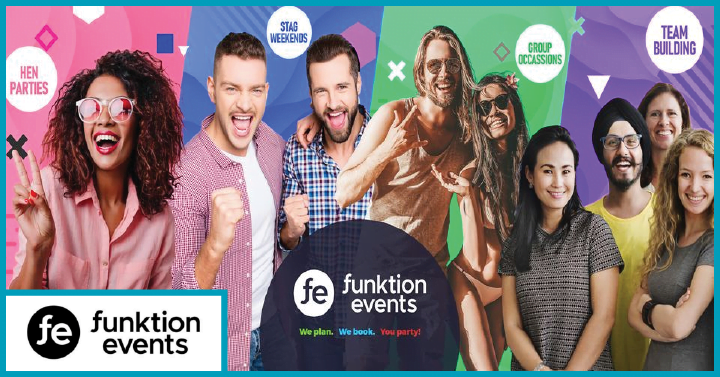 Running light-hearted events up and down the UK, Funktion ensures you won't need to desperately Google 'team-building companies near me.' From Glasgow to Torquay, Cardiff to Norwich, the business can organise culinary classes, problem-solving challenges inspired by popular TV shows like The Crystal Maze and The Generation Game, and craft workshops. Get outdoors with zorbing and dodgeball, or make the experience remote with a range of app-based escape room games.
One of Funktion's most popular team-building services is its pub treasure hunt, which sees groups bonding over brainteasers, trivia questions and a couple of pints of ale.
1.3 Red Blaze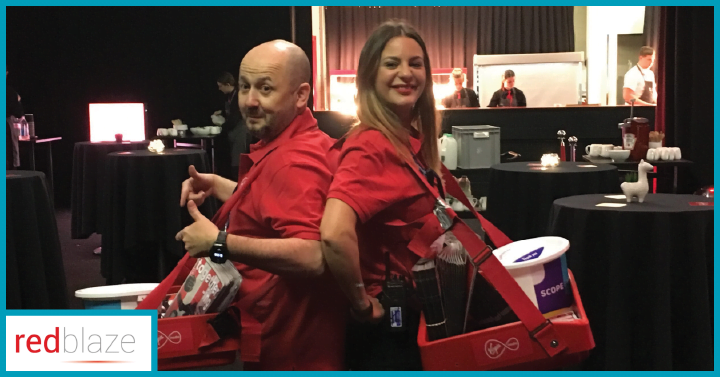 Focused on larger groups, Red Blaze specialises more in supplying support for team building companies in the UK, rather than organising workshops or courses, ensuring your teams have the professional equipment and the right venue so that everything runs smoothly.
Positioning themselves as one of the more digitally savvy virtual team building companies, their approach lends a professional veneer to online-only gatherings through bespoke backdrops and studio kits, which are dispatched to participants' homes.
1.4 The Teambuilding Company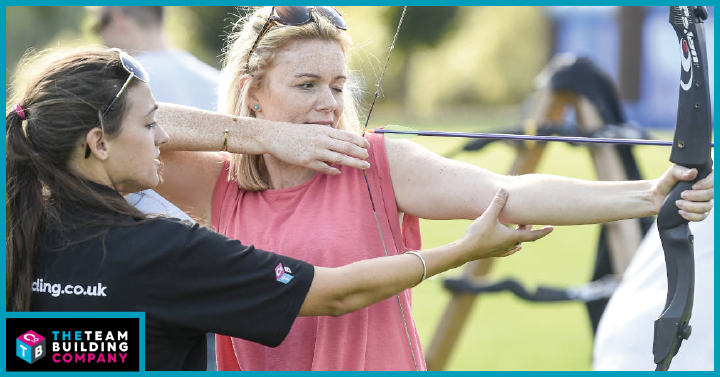 The Teambuilding Company has been in operation for more than 30 years, predominantly in England and Wales. One of the best team-building companies when it comes to the wealth of experience, they collaborate with giant multinationals as well as small family-run outfits.
If your team feels the need for speed, Teambuilding has enough quad bikes, mini tanks and off-road buggies to satisfy any office adrenaline junkie. For a more cerebral option, fiendish themed adventures range from 007 treasure hunts to crime scene investigation mysteries.
1.5 Team Building Solutions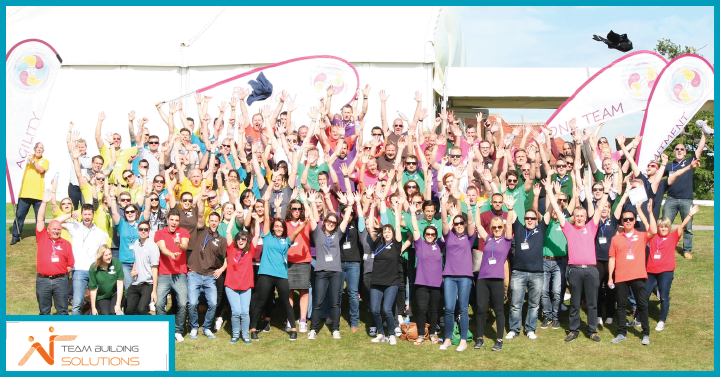 Though they offer the typical escape room and perennially popular cocktail making for virtual events, Team Building Solutions have previously hosted team building in the UK at such glamorous locations as Cliveden House and Leeds Castle.
This company is able to tailor its activities using specific team-building theories, including Tuckman's Model of Group Development, John Adair's Action Centred Leadership, Strength Deployment Inventory (SDI) and Myers Briggs Type Indicator (MBTI) tests.
1.6 Catalyst Team Building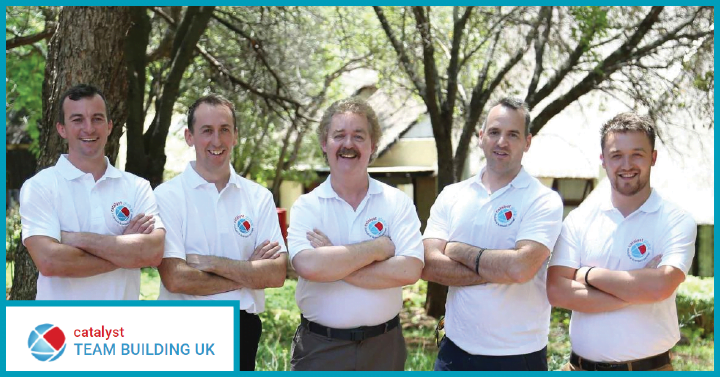 Sometimes it can seem like your team is in complete discord. If that's the case, Catalyst is one of the team building companies in the UK you'll want to explore further. Amongst its selection of in-person activities, Crescendo and BeatsWork activities promise to have teams of 16 and up playing string and percussion instruments respectively after just one hour. To quote the company: "As a collective group with the right leadership and everyone focused on a common goal, it is possible."
One of several global corporate team-building companies, Catalyst can work across the UK or provide various virtual options designed to show how individual employee observations and skills can be united to solve an overarching challenge.
1.7 Eventurous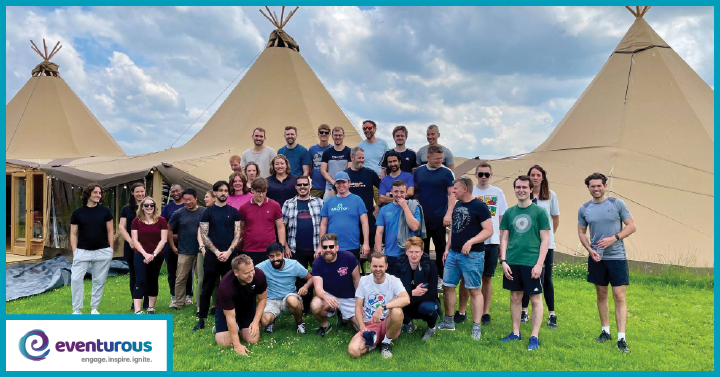 Sometimes, developing rapport is the overarching goal of team building UK companies are looking for. With in-person raft building in addition to virtual horse racing night, Eventurous targets businesses that want to build camaraderie rather than those looking to develop professional skills.
If you believe teams that drink together succeed together, Eventurous offers wine tasting and pub explorer options, though they also cater for themed treasure hunts in London, Manchester and online.
1.8 Off Limits Event Professionals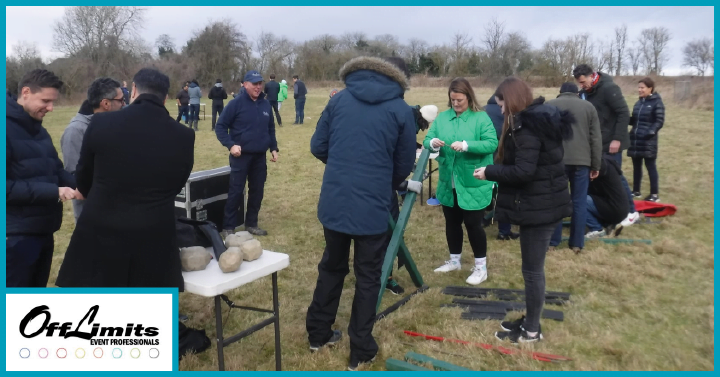 Based in Nottingham, this company takes advantage of nearby Sherwood Forest to promote team spirit via outdoor sports, from archery to hovercrafting. For businesses further afield, Off Limits will help find a more convenient location for its activity days, negotiate venue hire prices, supply all necessary equipment and ensure trained staff are on hand to run the show.
While getting out of the office with high rope courses, rage buggy tracks and other energetic pursuits are the specialism for Off Limits, they can also cater for indoor team building with bake-offs and artistic endeavors.
1.9 Go To Events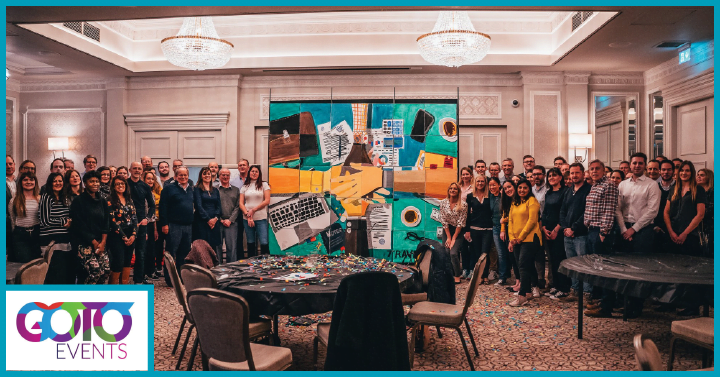 Describing itself as one of the UK's best corporate team-building companies, Go To offer events to test office skills (think customised versions of The Apprentice and Dragons' Den), physical skills (survival experience and a return to school sports day, anyone?) and mental skills (murder mysteries and escape rooms aplenty).
You might think that transforming your team into a platoon of Bear Grylls-style survival experts would only work in person, but Go To is one of the team-building companies in the UK that have embraced the possibilities of the virtual world. Live hosts guide you through a series of trials, either practical or creative. Still not convinced? The company are happy to provide free demos to illustrate how it would all work.
1.10 Team Tactics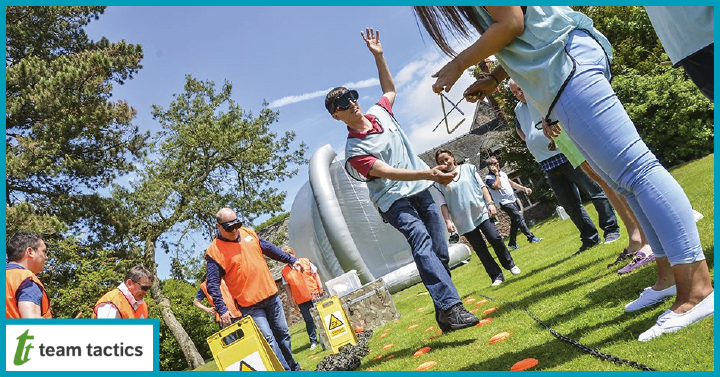 The last business on our list places an emphasis on linking entertaining activities back to useful office practices. Whether your target is leadership development, team dynamics or high performance, Team Tactics' experienced facilitators will guide you through games centered on building chain-reaction devices and creating their own animations, explaining along the way how to optimise collaboration and problem-solving.
As part of Team Tactics' package, they will work with you from pre-event consultations, through sourcing a venue, to making sure everything runs smoothly on the day.
2. FAQs
2.1 What are the best corporate team-building companies in the UK?
That really depends upon whether your focus is skills acquisition or team bonding. Off Limits, for instance, places a greater emphasis on getting the blood pumping through a series of physical challenges, while Red Blaze will provide you with consummately professional support services, leaving you to construct your own team-building workshops..
2.2 What are the best virtual team building companies in the UK?
While most team-building services offer some form of online engagement, capabilities can vary greatly. Creative Team Events arguably have one of the broadest offerings when it comes to digital options, though Go To offers the unusual option of a virtual survival skills workshop. Catalyst, meanwhile, has experience running virtual team-building in geographies throughout the world.