As of 2021, nearly 46% of employers have planned to make remote work a permanent way of working. The shift, however, comes at a price. 16% of remote workers reportedly experience loneliness and difficulties communicating with their coworkers, according to Buffer's 2021 State of Remote work report. Virtual game nights bridge this distance and give team members the opportunity to freely interact with each other.
Explore our articles on team building with interesting board games perfect for office fun, exciting virtual team building activities, heart-pounding minute-to-win games, creative virtual scavenger hunt ideas and mind-blowing jigsaw puzzles that will ignite your team's spirit.
That's not all! You can explore our article on online games for designers for interesting tips to engage your team.
My research on game nights inspired me to host one myself and I'll be taking you through the tips and games we tried out. Enjoy!
Read more: 30 And Above Virtual Holiday Party Ideas That Your Remote Teams Will Love
1. What is a Virtual Game Night?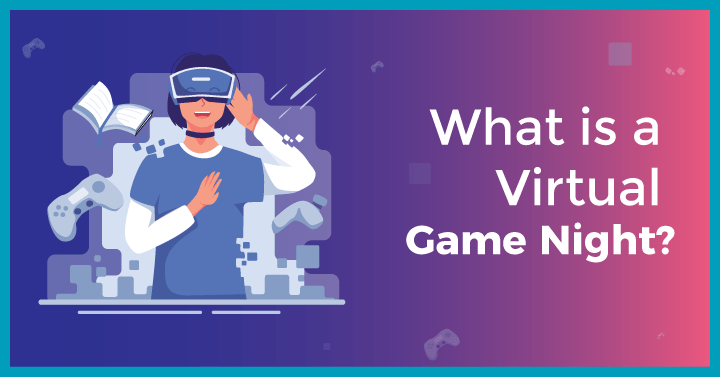 A virtual game night is a delightful way of wrapping up the workday with activities that include (but are not limited to) brain teasers, puzzles, games and contests. It can include anything, from professionally hosted virtual trivia to classic board games, online makeovers and social events. Virtual game nights differ from collocated or in-person experiences in that the participants are remote and can join in from anywhere in the world. So, if you haven't said hello to your colleague overseas in a while, here's your chance!
A virtual game night requires planning, and needs to be communicated in advance so that everyone can clear their schedules and make themselves available to attend. Since you'll be fully reliant on digital platforms to converse, you and everyone participating will need to do a tech check before the event starts. This ensures that you can hear and see everybody clearly and that everyone will be able to experience the event as intended. You can even opt for a hosted virtual game might that offers an exciting platform for friends and colleagues to bond and compete.
2. Why is it Important to Host a Virtual Game Night?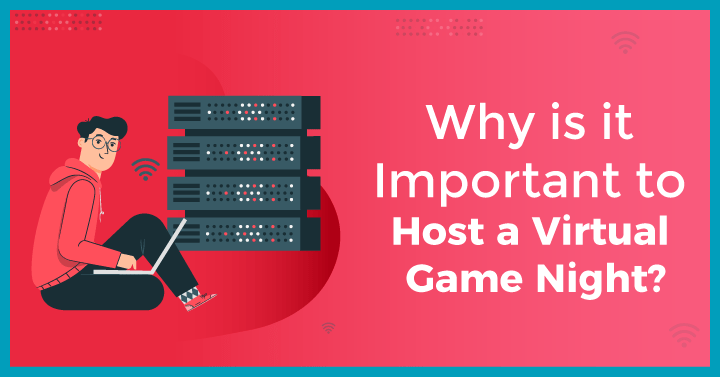 A virtual game night gives teams a well-deserved break from the monotony and seriousness of work. It,
Breaks down silos and promotes teamwork.
Encourages members belonging to different departments and job functions to mingle. This is more so when members are split into groups at random for challenges.
Lets everyone apply their critical thinking, wit and general ability in a different setting.
Enables members to pick up new skills, such as captaining a team!
Helps everyone relax and have some actual fun while at work, giving them renewed inspiration for the next day or work week!
3. How to Host a Virtual Game Night?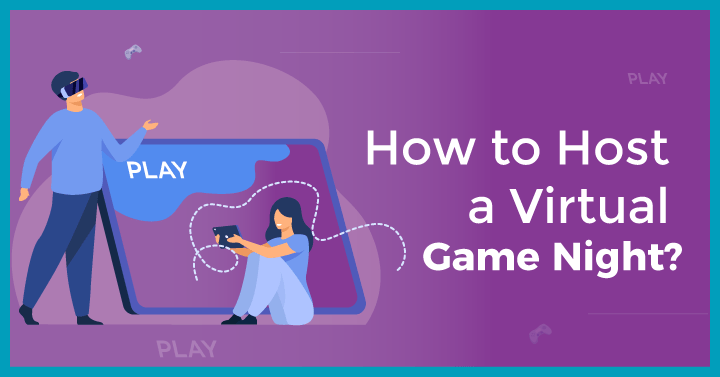 3.1 Make the plan in advance
Planning is vital, and I cannot stress this enough. Planning ensures that neither you nor anyone else is sidelined during the actual virtual game night. You'll need to do some research or create a poll to gather interest on what kind of activities everyone enjoys and or would be open to trying out, and the time it'll take to complete them. Also factor in a few minutes towards the end for discussion and debate.
3.2 Send invites to people
Decide on the number of participants for the game. If you're using an external facilitator, they will inform you regarding both free and priced packages based on the team size. It is ideal if everyone is included, but for organizations with 500+ members, you can also conduct the game nights on a rotational basis and issue the invitations accordingly. This way, members in every department get at least one turn to participate.
3.3 Select the games to play
Once you select the games you want everyone to play, try to hint at what they are. Pre-announce the games and team allocations for a virtual office party, as it can offer several benefits that extend the excitement and engagement beyond the event itself. Remember, the objective is to keep members interested and on their toes. The more diverse the list, the better engaged they will be!
3.4 Choose your theme
If a particular activity or exercise is themed, include that in the invitation. The theme could have a dress code so that everyone matches it, or require them to arrange their work desk and surroundings with the appropriate decor. Make sure to send out a final reminder before the game night starts so that no one's the odd one out!
3.5 Don't forget the snacks
All that planning and playing will make everyone work up an appetite! Arrange to have party condiments shipped out in advance so that everyone can snack during the event. They can unbox it together to make the experience more communal!
4.Top games for Virtual Game Night
4.1. Virtual Game Activities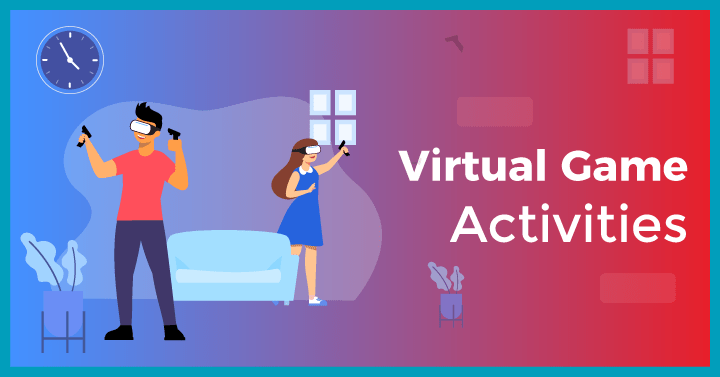 4.1.1 Facilitated Activities with Hooray Teams

If you are looking for a way to organize your virtual activity, then Hooray Teams is a great option for you. They help facilitate activities like scavenger hunts, virtual origami class, and pottery at home, among other activities. They have a number of activities you can choose from depending on the size and interests of your team.
4.1.2 Scavenger hunt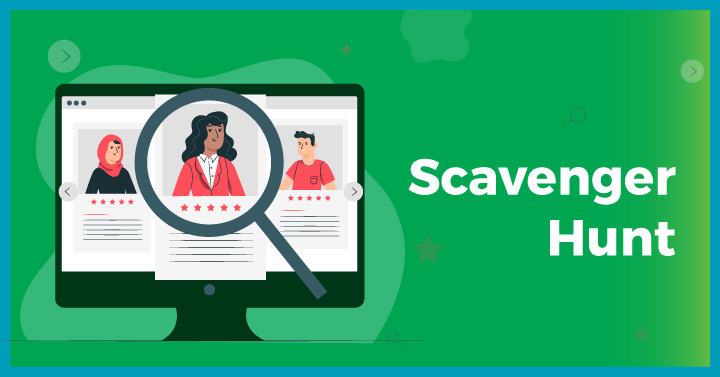 Exploring fresh online game night ideas can make your virtual meet-ups a hit; have you considered the thrill of a virtual scavenger hunt? Send your team members on a virtual scavenger hunt and have them search for and find items on the checklist! You can have it any way you like, such as
Finding items of a certain color, shape or size
Items to collect on a beach, island or barbecue.
Photo scavenging based on pictures from the office, a birthday or pool party.
Randomized lists where the group has to find items around their home, such as a favorite mug or shirt.
Whoever finds the most or all of the items on the list wins the hunt!
You can also use apps like Scavify or Goosechase to find missing items, complete missions, earn points and check out your score on the leaderboard!
4.1.3 Murder mystery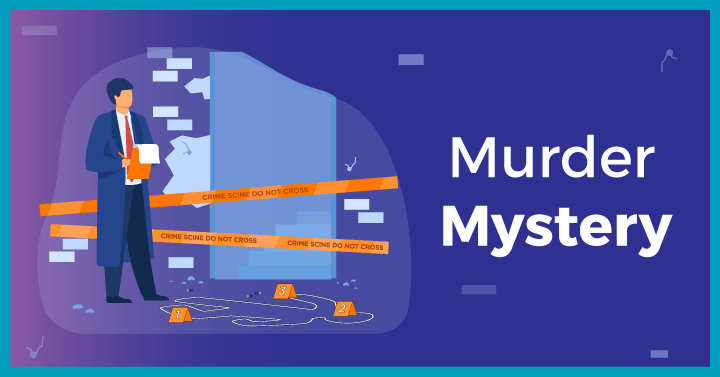 If you and the team love piecing together a trail of clues, then a virtual murder mystery party is just the sort of virtual game night for you! On a trial basis, assign the job of coming up with a murder plot to your marketing team. The writers can create clues which can be distributed as a case worksheet to the rest of the team. Of course, this excludes them from the fun of actually playing it. Alternatively, become PI Jones for an hour to solve Black Noir's mystery game, or explore experiences offered by Red Herring Games or My Mystery Party.
We downloaded Freeformgames 's free version of the Way Out West game, which is a murder mystery set in the 1880s. The paid version allows up to 24 players to join in. We split up into two groups of 5 to work faster and better, and it was downright fun!
4.1.4 Escape room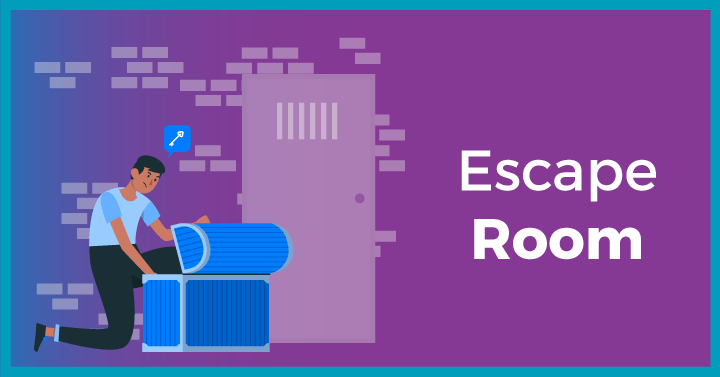 Virtual escape rooms involve the participants trying to break out of a virtual room that they're locked in. Game facilitators like Paruzal, Puzzle Break or Confundrum will set you up. There's an admission fee based on the number of players. The Grimm Escape, for instance, costs $25 per player and involves breaking the curse cast by a wicked witch. We tried Paruzal's Pizza Makes Anything Possible, which costs $15 and lasts for about 75 minutes. You just need to choose your appointment based on how many people are participating.
If you're looking for free rooms to escape, try Google Forms-based games like the Aquarium mystery, Hogwarts or Minecraft.
4.1.5 Quiz Breaker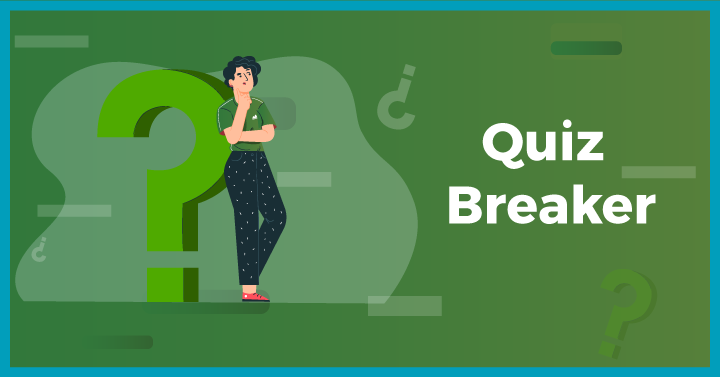 If you're running out of online game night ideas, Quiz Breaker offers a unique blend of knowledge and skill challenges. Quizbreaker is just 3 years old but is already racking up clients thanks to its custom icebreaker and team building activities. You can try their games for free for 21 days by signing up for a Quizbreaker account, after which you'll need to pay $20 per month for 10 users. They offer a set of 100 icebreakers or the option to add your own.
These questions will help teams learn a new fact about the person they're working with, and this will get them talking! Quizbreaker automatically schedules quizzes so you can use them as a standalone icebreaker or when conducting an all-hands meeting!
4.1.6 Among Us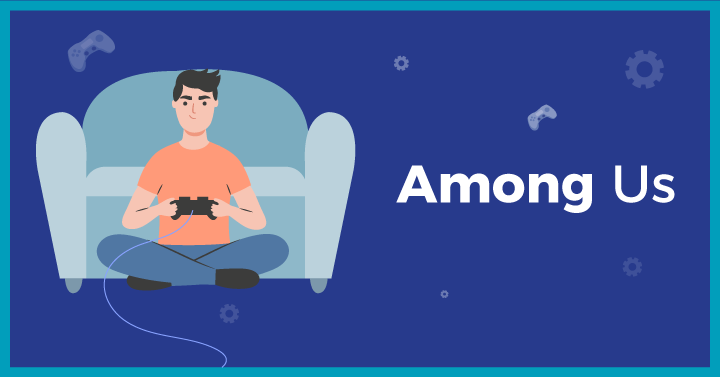 If you're looking for video game night ideas, Among Us has taken the virtual world by storm; it's the perfect blend of strategy and fun. A neighbor's grandson installed this game on my phone a few months ago, and I remembered it as I wrote this. Among us is an online multiplayer game by InnerSloth. There's an alien imposter on board your spaceship and the objective of the game is to return back to civilization after voting the imposter off the game! The game supports 4 to 10 players, making it ideal for both smaller teams and larger group settings in virtual office parties. However, for the best experience, having 6 to 10 players is usually recommended.
The rule states that everyone remains anonymous. Once a body is found, the surviving crew has to debate who they think it could be while the imposter pretends to be part of the gang. It's basically a process of elimination to prevent the imposter from sabotaging the ship and crewmates. It can get addictive; you have been warned! As players navigate the challenges of the game, they also build bonds, making it a memorable activity for team cohesion and entertainment.
4.1.7 Codenames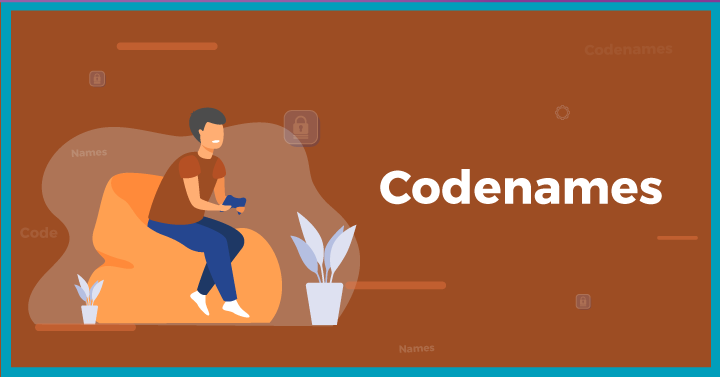 Codenames is a Spymaster game that we played some time back. You need to enter a room and invite the others to join in. Once everyone is in, they'll get to choose either Team Red or Blue as operatives. There are tiles on the center of the screen containing names of random items. A player can elect someone or be the Spymaster themselves. They'll be the one giving one-word clues to their team to figure out. Based on the word the Spymaster uses to describe the tiles, everyone makes guesses. The team that gets most of the tiles right wins!
4.1.8 Virtual Mixology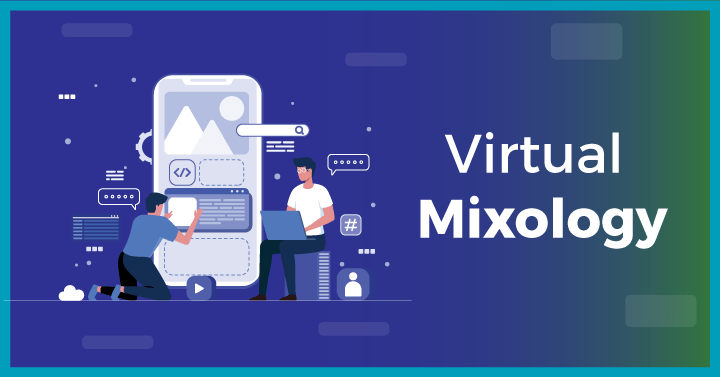 One of the best online game night ideas I came across recently was Virtual Mixology, where everyone learns to make a cocktail together. I highly recommend moving the virtual mixology to a Friday so that everyone can get over the effects by Monday! You can book an online session with a mixologist who will take you through the steps to create your favorite drinks. Have fun swapping recipes, or creating new ones! The DrinkMaster bartending ship cocktail ingredients and conducts full-feature courses. The mixology session lasts for about 45 to 90 minutes depending on the participation size.
4.1.9 Homecourt Practice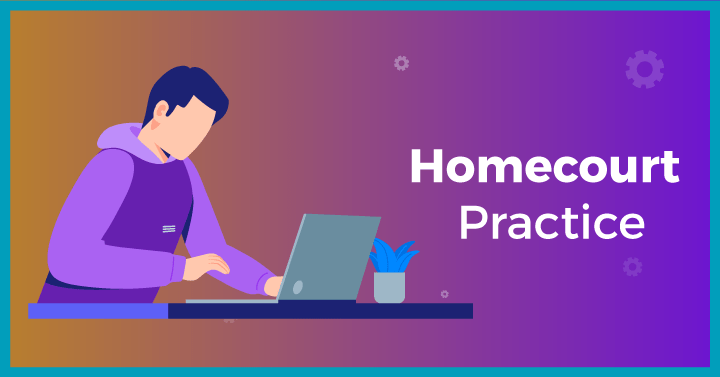 If you miss shooting hoops outside with your friends, HomeCourt is here to help! It's an interactive basketball app that lets you take those 3-Pointer practice shots. You can take classes offered by Nike athletes through interactive motion-tracking gameplay. I like that this is a game that will get everybody moving, something that's essential when you're working a desk job! It also includes options to workout together and play with teammates or friends.
4.1.10 Pictionary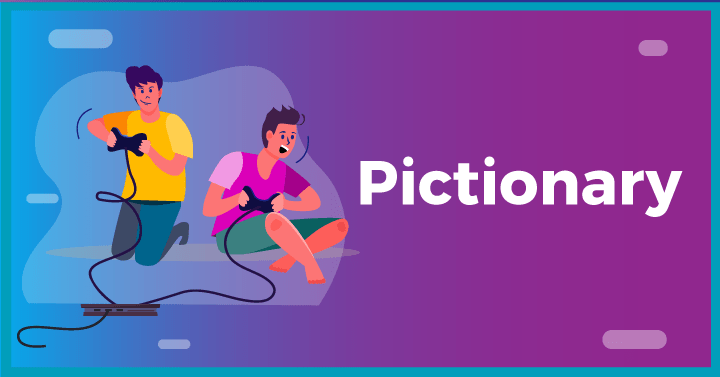 Pictionary has always been classic favorites, and they've now transitioned to become popular online game night ideas. It reminds me of all those times at the office where we used our whiteboards to draw out the words we were given. Online, you can play it on whiteboard apps like Miro or Mural or on Drawize (pro tip: disable your adblocker to run it on your browser). The random word generator can also spin out words. Split the team into groups and a middle person or moderator will ask individuals to draw the word out for the others to guess. Everyone should have their camera on this so that they can submit their guesses in the chat box. Whichever group gets all the answers right is the Pictionary champ!
4.1.11 Dumb Charades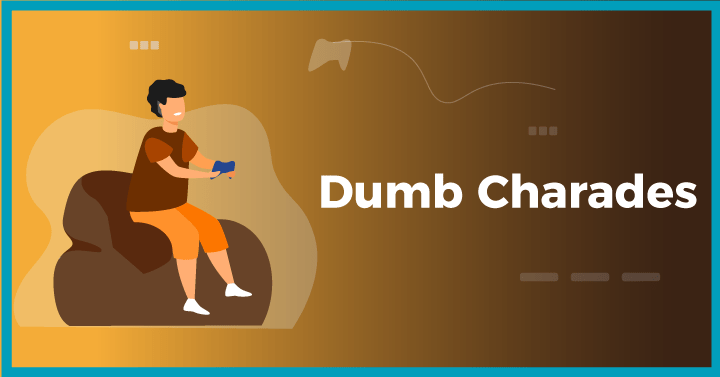 A virtual game night isn't complete without seeing everyone take turns to mime movie or song names. The guesses are funnier if they're completely unrelated to the movie! Play it the old fashioned way with a team member giving each team a movie title to mime or on Excuse, a mobile-friendly multi-player app.
4.2 Virtual Board Games
4.2.1 Scrabble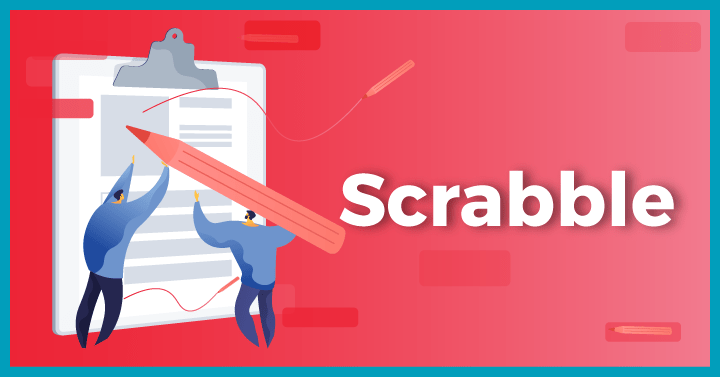 The online version of this popular Words with Friends game is on Zynga. It features lightning duels that pit word warriors against each other for the grand prize. You can grow your vocabulary by tracking your milestones under the Achievements tab.
4.2.2 Clue online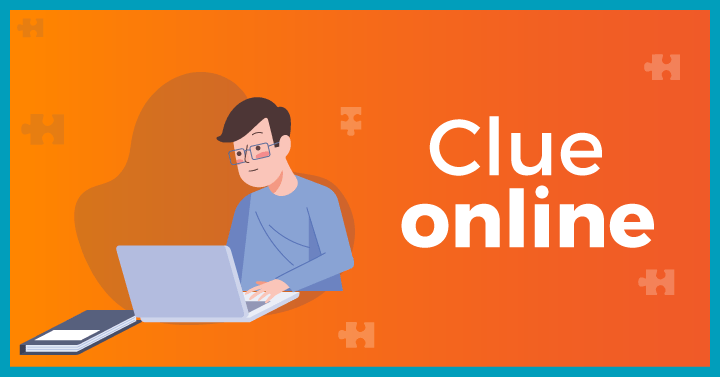 Cluedo is an online virtual murder mystery game that you can download on your phones. You'll join a crew of sleuths and travel through historic locations for the clues. You can refer to the virtual clue sheet to begin the process of elimination until you find out who did it!
4.2.3 Ticket to ride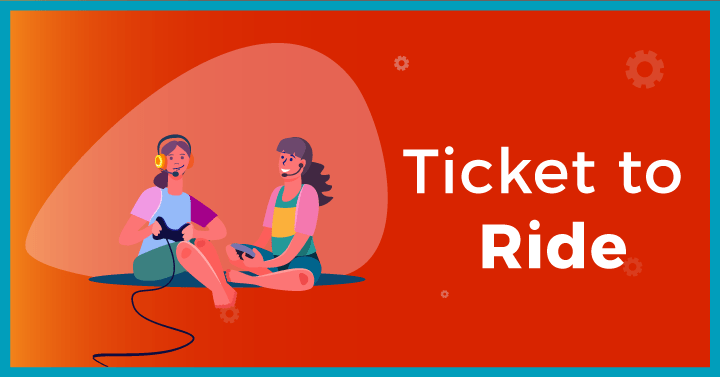 Having scheduled virtual game nights is a perfect way to ensure everyone can join in, especially if you're diving into longer games like Ticket to Ride. It is a railway adventure that has both single and multiplayer modes. You can experiment with different tactics to block the competition and take over routes before the others catch up. There are routes from Europe to India that pass through the Silk Route. Play Store rates this a 4.7 on 5, so it's definitely worth considering for your next virtual game night!
4.2.4 Catan Universe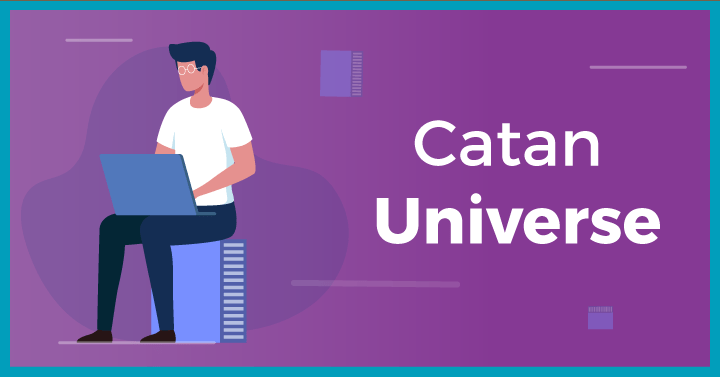 Catan Universe offers adventure themes. You can download the app from the Apple or Google Play stores. The game is designed to let players immerse themselves in a fantasy dimension, where they'll play characters, crack puzzles and see where they stand on the leaderboard!
4.2.5 Hunt a Killer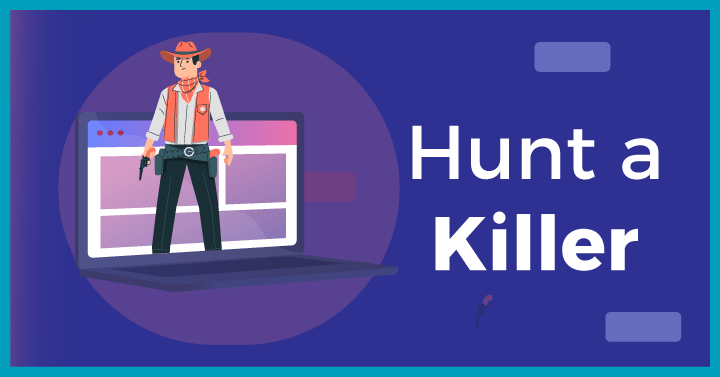 Hunt a killer is similar to Cluedo and offers virtual murder mysteries. You'll assist Michelle Gray, a fictional investigator in solving a case gone cold. It costs $25 per box, and there are other games to explore which comes in bundles and box sets. I'm yet to look at this, but one of our writers recommended the Blair Witch board game which costs about $180!
4.3. Virtual Game Apps
4.3.1 Heads up!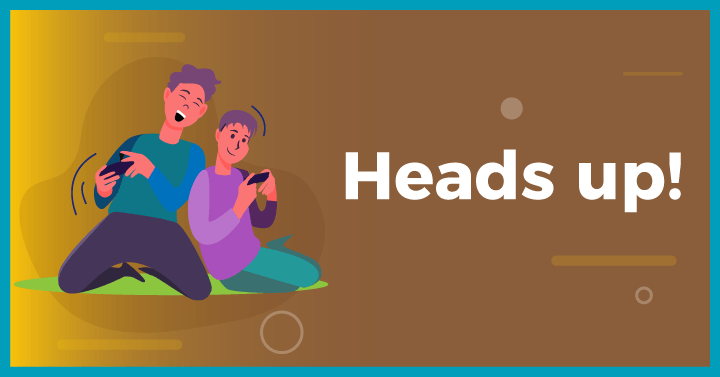 Heads up! Is a twist on the classic charades. You need to pick a card deck category and hold your phone to your head so that the others can see what's written on your screen. The other participants will shout out clues for you to try and guess the word. If you get it right, you'll hear a distinct Ding!
4.3.2 Scattergories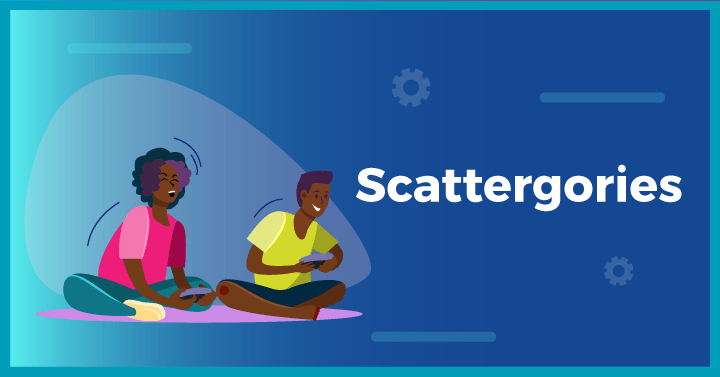 Scattergories is another category based game that will keep you on your toes. Can you, for instance, think of a fruit that starts with the letter D? The more creative your answers, the more points you'll earn! This game can be issued as a challenge to players within the same, or different team! You can also keep track of your achievements on the leaderboard.
4.3.3 Spyfall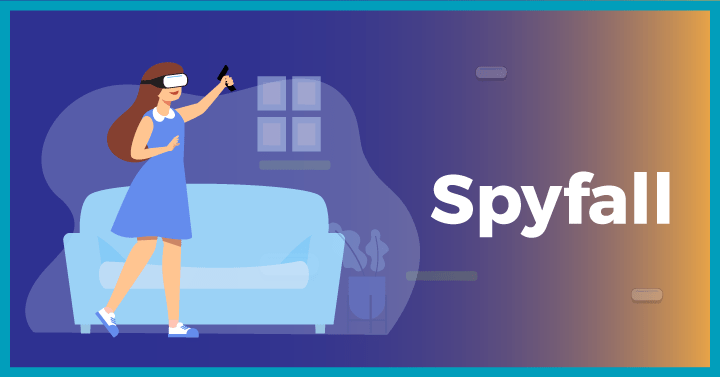 The objective of Spyfall is a bit similar to Among Us, You'll be assigned a role at a location.. Everyone, except the spy. Everybody takes turns to ask revealing questions that lead them to the identity of the spy. The Spy has to figure out the location, and the others have to find out who the spy is. As time runs out, the players submit their guesses, following which the spy reveals himself or herself. They can then guess the locations after the revelation!
4.3.4 Evil Apples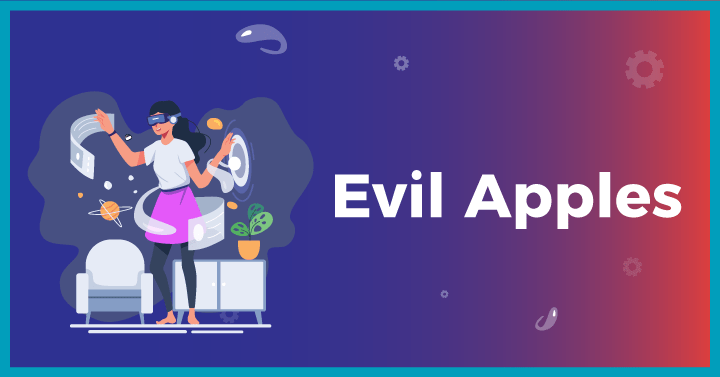 Welcome to the app version of Cards Against Humanity! Evil Apples is a rudely hilarious card game that features 4000+ answer cards and 1000+ question cards. You can play as a group or even invite your friends and family to join the fun. The game lets you discard the cards you dislike, and write wildcards with your own text. The team can divide themselves into groups, with one group asking the questions and the other providing them the answers.
Be warned that it'll get ruder as time passes, so remember that it's all in jest!
4.3.5 Monopoly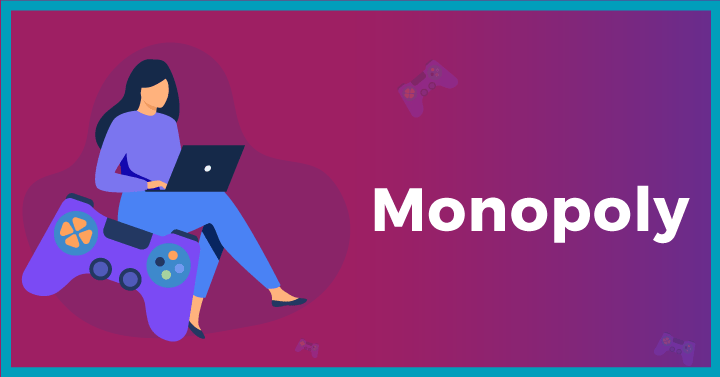 Do you have a future in real estate? Play Monopoly to find out if you can beat other players by rolling the dice. This classic board game lets 4 players play at a time on a single device where they have to buy real estate, collect rent and build hotels to become a tycoon! In the Quick Mode, the game will take about an hour to finish playing.
4.3.6 Go Fish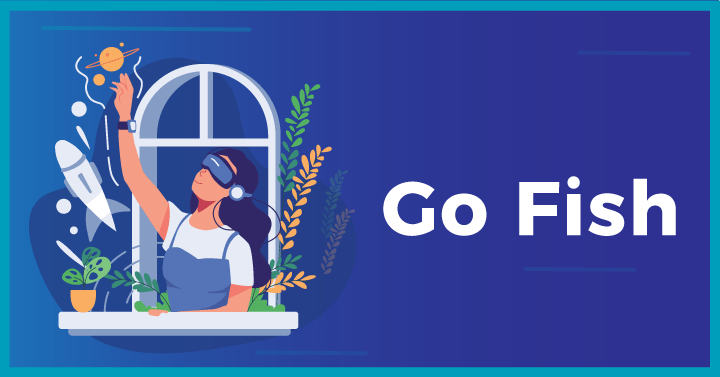 Another excellent addition to your video game night ideas could be games from the Virtual Game Apps section; have you tried Go Fish yet? If your childhood included a fishing set to try catching plastic fish toys out of a pool using a fishing line, you'll love this online version! Go fish starts with you tapping on the screen to reel in as many fish as you can. As you advance, you'll go deeper into the ocean to catch more fish with your virtual line and hook. It can be played with 2 to 6 players. Players can be paired into teams, with each team's members combining their sets to score points collectively.
4.3.7 Hearts
Hearts is one of the most played card games of all-time, the objective of the game is to score as few points as possible by avoiding taking penalty cards. Hearts are worth one penalty point each, and the queen of spades is worth 13 penalty points. The game continues until one player reaches 100 penalty points or more, and the player with the lowest score at the end of the game wins. Hearts.land features helpful guides, as well as single and multiplayer options.
5. Best Practices for hosting a virtual game night
5.1 Choose a platform that everyone is familiar with
Host it on a link to an app or platform people already have to reduce the wait time for everyone to join in. You can host it on any video conference platforms such as Zoom, Google Meets or Microsoft Teams. We personally use Teams for all our team building activities because it has a stage mode that lets you see everyone at once.
5.2 Always test the platform before you begin the game night
Conduct an audio and video test and remind the others to do so as well to ensure uninterrupted playtime.
Have a clear understanding of the games
Communicate the rules or let the game facilitator go over them with the team before commencing the session. This will give team members the chance to ask questions and clear up any lingering doubts.
5.3 Keep it fun and lively
Start the virtual game night with some icebreakers and ask everyone to share how their week is going. Slip in a few jokes and check in periodically to make sure everyone is still connected and have their heads in the game. The livelier it is, the more engaged everyone will be!
6. FAQs
6.1 Why are virtual game nights important?
Virtual game nights are important because they create shared experiences and good memories for your team. It keeps them engaged and weaves team spirit into the very fabric of your remote work culture. Hosting them regularly gives them something to look forward to besides work.
6.2 What are some good games for game nights?
From this list, we'd recommend starting with something simple and engaging like Word Unscrambler, Go Fish, Pictionary and Charades before working your way up to murder mysteries and escape rooms. You can also try brain teasers such Codenames or suspenseful thrillers like Hunt a Killer.
6.3 How to throw a virtual game night?
Here's how to ace the very first virtual game night you throw;
1. Narrow down the games based on what its goal is, and the time it'll take for everyone to get a fair turn completing. Invite suggestions from the team and encourage them to look up suitable games for everyone to try out.
2. Plan it for a time and on a platform everyone finds convenient.
3. Convey the date ahead of the game so that no one misses their invitation!
4. Ensure everyone is aware of the rules and is attentive when they are being explained to avoid rule breakers once the game is underway.
5. Announce the winners at the end of the game or take them to the leaderboard to review their scores.
6. Mention or tag them in the group channel so that the rest of the team can congratulate their coworker on the big win!
7. Take feedback from the participants to make the next experience even better than before.
6.4 Which platforms to use for game nights?
Most users default to Zoom but you can also use the link issued by the external game facilitator once you confirm your booking. Some games will require you to download the app on a mobile device or on the web version.
6.5 How to organize a game night for remote worker?
To organize a game night for remote workers, first select a date and platform suitable for all participants. Then, choose a mix of engaging virtual games, and send out clear instructions and invites in advance. Ensure everyone has the necessary software or apps installed before the event begins.