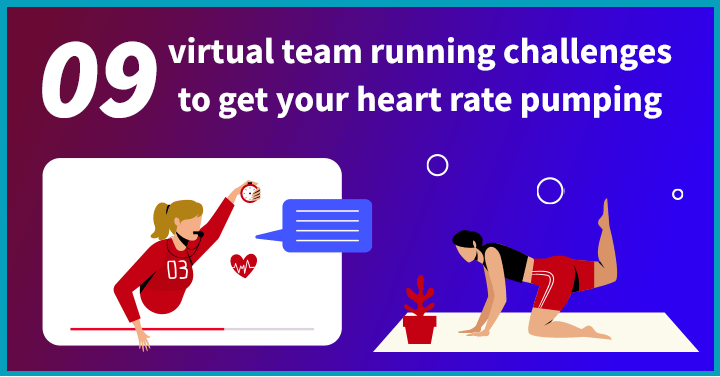 The majority of us have sampled what working from home is like. Everything you did in person has shifted online, including your morning run. Virtual team running challenges have made it possible for employees to pursue fitness as a group.
Running is great cardio, and several studies indicate that runners are happier, productive and better able to stay mentally sharp. Running is traditionally an outdoor activity. However, with countries still battling wave after wave of COVID-19, nobody wants to risk getting infected while out on a run. This is why virtual laps and treadmill workouts have gained popularity.
In this post, I'll take you through upcoming online running challenges to consider checking out before 2023 ends so that your fitness goals stay on track. Keep reading!
1. What are Virtual Running Challenges?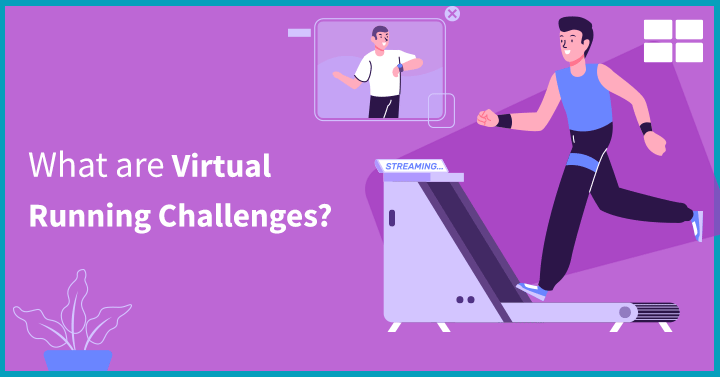 Virtual running challenges are specific goals to complete a run for a certain distance and time. Anyone at any fitness level can participate from any location in virtual running challenges. For example, you can run in your home country and e-meet runners from all over the world who are taking part in the same run.
So what's the difference between virtual and running in person?
Virtual running challenges typically last for fewer hours and shorter distances, such as a 5 or 10k. There's also more flexibility in deadlines to accommodate logistical challenges. Your results and standing are posted on an online leaderboard for you to see how you fared against the other contestants. Running offline can be for longer distances such as marathons. Therefore, they can be more physically taxing on the participants and will not be suitable for people who are just getting started.
Running virtually and in person have uniting factors too. Running helps you stay fit and promotes wellness. Since it's recommended that we maintain a minimum of 150 minutes of weekly physical activity, think of all the calories you'll burn while getting your heart rate pumping! In both cases, running can also support a particular cause, such as raising funds for Cancer research or in memory of someone.
2. How do Virtual Runs Work?
Virtual running works exactly the same as running on a trail. The difference is that you can enter the race from any location or on a treadmill. You just need to sign up and provide evidence that you've completed the required miles. Also, no refreshment booths (alas!). You can win medals for your participation in online running challenges, which will be available online and posted to your address after the race or run finishes.
3. Virtual Team Running Challenge 2021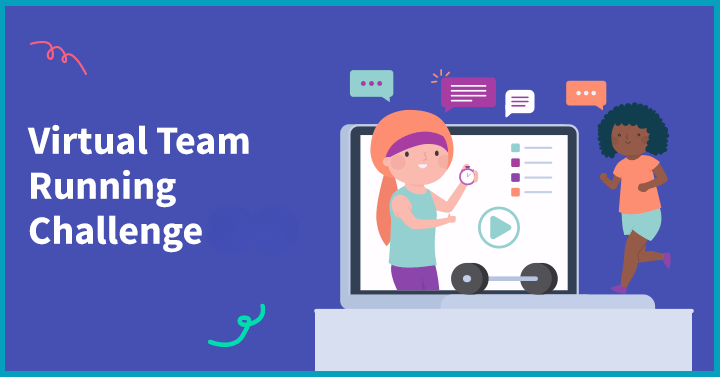 3.1 Challenge Alberta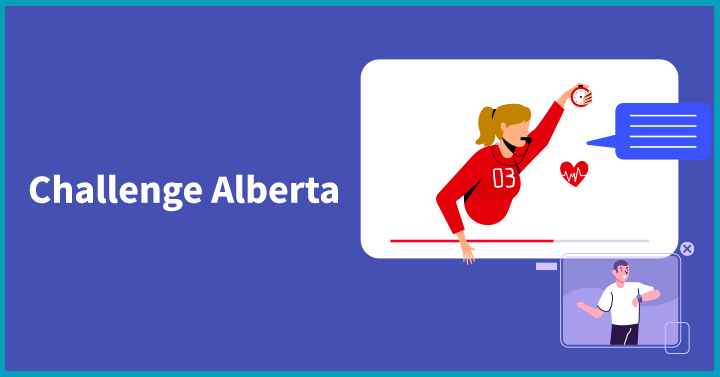 The Challenge Alberta is a 3-month long interactive virtual experience that begins on May 30 and concludes on August 31st. The challenges include walking, running and cycling with a virtual start line in Montana. It finishes up along the northern line of the northwest territories.
This challenge is open to anyone aged 18+ years and above and individuals completing activities from their chosen category. Participants will need to create a Strava account for free to link to the virtual Baton app. If you're taking part as a group, every member's distance gets added to your team's total. 
Once you upload your distance onto the app, a step counter converter will begin which lets participants add to their steps. 
When to register:  On or before 4.00 AM on May 30
Cost:
Running: CAD 55 dollars. The registration fees per person for walking and cycling participants are CAD 30 and CAD 75 respectively. 
3.2 Woof walk challenge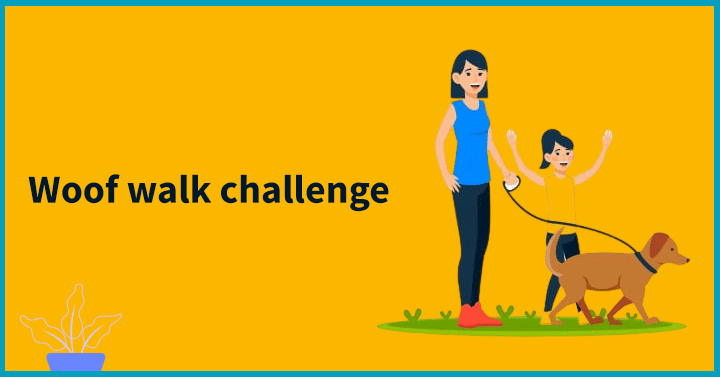 The woof walk challenge is a virtual running challenge dog lovers are sure to want to put their names down for! It's an opportunity to exercise with your furry friends and goes on from March 25 to December 31st, so there's plenty of time to clock in your virtual run! 
Your goal will be to log 150km, 250km, 500km, 750km, or 1000km with your dog. If you don't have a pooch to run or walk with but still want to show your support, you can still go ahead and sign up! The woof welcome kit includes a bandana for your dog, finisher medal, keychains, a neck gaiter and loads of human and pet-friendly snacks! You can also choose to donate the doggy bag to Woof Walk's partner rescue, Save the Scruff.
When to register: before August 31
Cost: $50
3.3 Plan B virtual run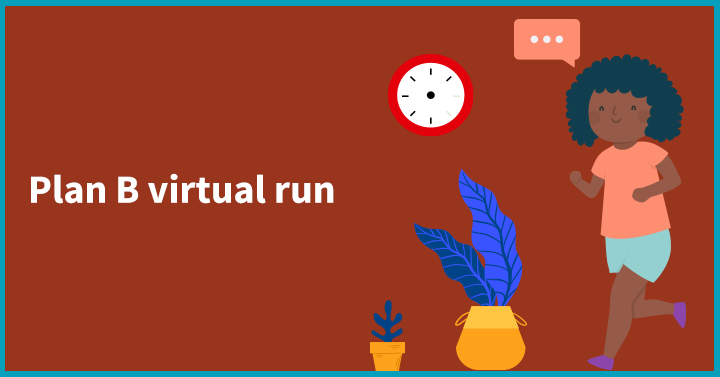 If you're looking to support a worthwhile cause and break in your running shoes, sign up for the Lake Monticello Plan B virtual race challenge. These proceeds go to the Monticello Fire and Rescue department. It starts from July 3rd and ends on July 5th. You can opt to run any distance, and through any means, whether it's outside or at home on a treadmill. 
You'll get a chance to win gift certificates worth $10. The results can be submitted through text, email or on the runsignup.com results page. Be sure to post your achievement via a social media selfie with the hashtags #planBvirtualrace!
When to register: Before July 
Cost: there's no registration fee. 
3.4 Strava challenge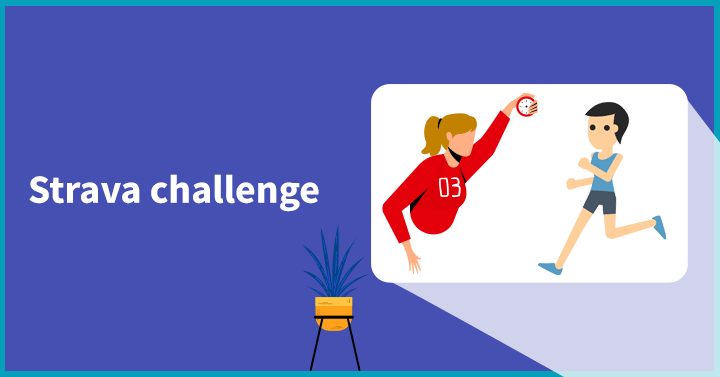 Strava is a runner's dream come true! The word Strava is Swedish for strive. The website offers all types of virtual team running challenges, from 5Ks and half marathons to running for a particular cause. The 5K challenge is ongoing and doesn't require you to register beforehand, you just need to sign in using your email or Strava account. You can choose any race to take part in and clock your activities manually. 
The lululemon SeaWheeze challenge is a virtual 10K that starts from September 18th onward and goes on till Sept 26th. You'll get a digital badge to add to your Strava trophy case. Any registration fees paid upfront will go to helping non profit organizations. 
When to register: contingent to race requirements. The registration for the SeaWheeze challenge is now open.
Cost:$5
3.5 Inca Trail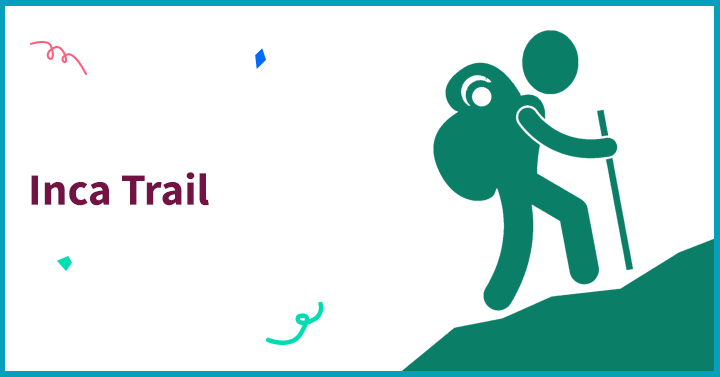 The Inca Trail Virtual Challenge issued by ConquerorEvents is a 42 km marathon across Machu Picchu, one of the wonders of the world. You'll move further along the map for each distance-based exercise, be it running, walking, swimming or cycling.
You can opt to do the race solo or join a group so that everyone can stay motivated!  A portion of your registration fee will be donated to planting a tree per 20% of the challenge completed. Look no further if you want to leave behind a greener run than the one you began! You'll get a finisher's medal, virtual postcards and a digital certificate of completion.
When to register: register here.
Cost: USD 29.95 (GBP 24.95)
3.6 Millennium running (FREE)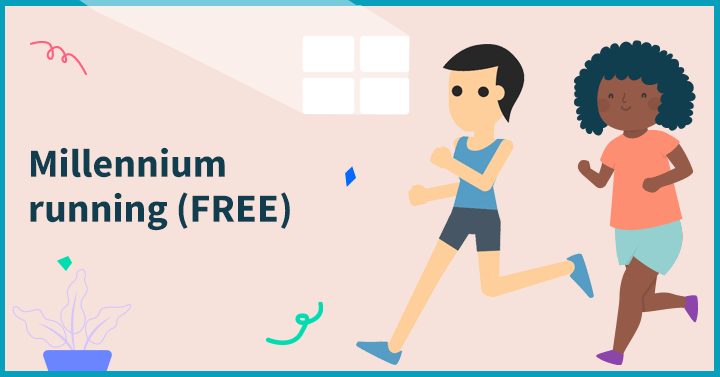 The best virtual team running challenges for beginners would be the ones Millennium running offers. One, there's plenty of flexibility in terms of how often you need to run and walk. And you don't need to be a pro to participate in these online running challenges. The challenges are designed to get people of any athletic ability to move. You can enter your exercise on the cool spreadsheet, whether you choose to do it at home on a treadmill, or out on a course or just running around your backyard! You can track your miles using an iWatch, Fitbit or any other app. Once you enter your miles, every runner's mileage will go up on the mileage tracker, with special shoutouts to first timers or those who've hit the most miles solo or collectively.  
When to register: contingent to the race length
Cost: Free!
3.7 Runsignup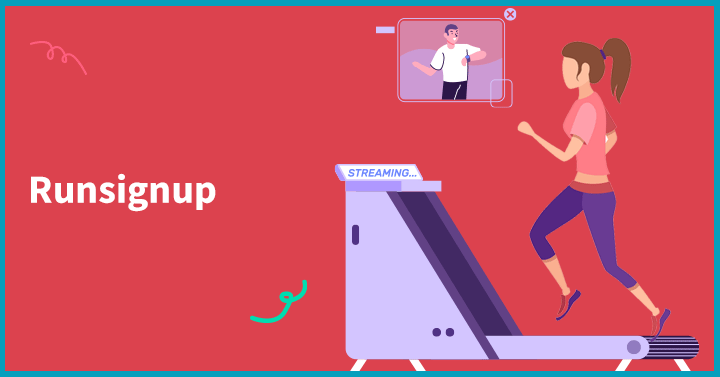 Runsignup offers plenty of virtual team running challenges to keep your body active! The team can sign up no matter where they're located, and compete in runs together.  Companies have the option of creating accounts and setting up their own races for departments to participate in. The other perks of running virtually are that you have a race day scoring generation software, GPS tracking and virtual race days collectibles which are awarded to participants after they finish. 
When to register:  contingent to the type of race you're entering.
Cost: use the pricing slider to estimate your plan against the event you're interested in.
3.8 Fairytale starter pack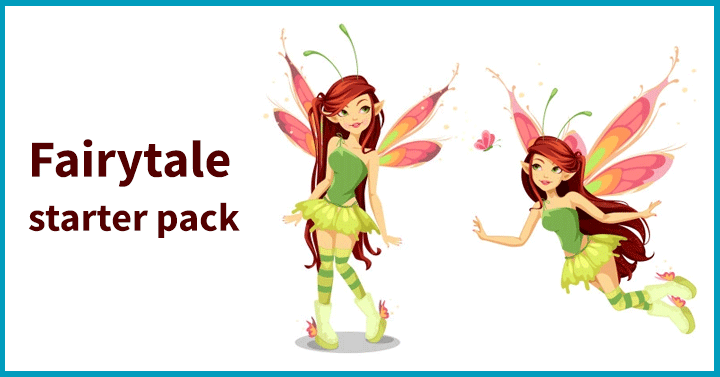 Medalmad offers both beginners and seasoned runners virtual team running challenges guaranteed to help you bulldoze those calories while having some fun! The Fairytale starter pack 10 Km issues three challenges to finish 30 Kms in your run. The entry includes three medals for every 10km, which are the
Flower that Blooms Medal
Go Live Your Dreams Medal
Make Your Dreams Come True Medal
You also get your own profile badge and 10 Reward Points to use in the MedalMad shop. The fun part of Medalmad's challenges is that it isn't restricted to running alone. You can also walk, swim or use cardio sets at home or gym so long as it all adds up to 30 kms of aerobic activity. 
When to register: The challenge opens on 1st July every year, and 48 spaces now remain.
Cost: £ 32.00
3.9 Virtual runners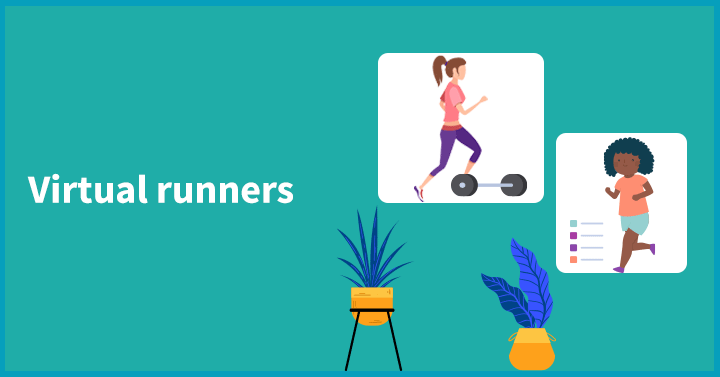 Virtual runners UK is a charity-based race facilitator that raises funds through virtual runs. There are three steps to becoming a participant and runner for their races,
Find and join a race or challenge online using their date, event and number of days left.
Upload proof of completing a race using app screenshots or stats.
The race panel will add you to the leaderboard and send custom designed medals via post.
The Dream, Believe, Achieve Challenge partners up with the Make a Wish Foundation and lets runners walk, run, swim or cycle for charity between 1st and 31st August. 20% of the proceeds will be donated to the foundation to help people around the world. There are other races to consider signing up for, so find the one you like based on the time left to submit your name! 
When to register: Contingent to the number of spots and number of days left to enter.
Cost: between GBP 5 to 14, depending on the race you register for.
4. How Do You Plan a Virtual Run?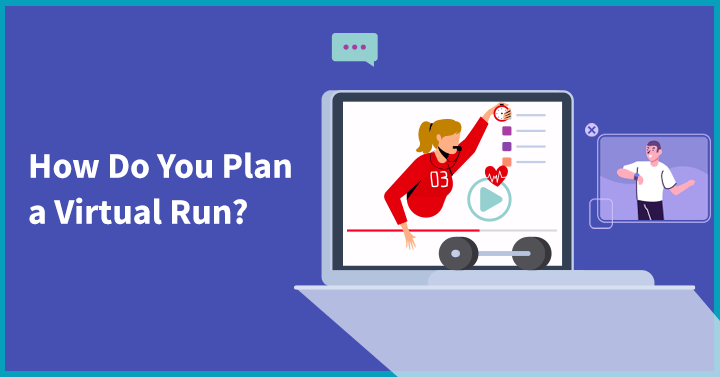 4.1. Get a personal fitness assessment 
Although running is a great workout, it can be hard on your body if it has been a few months or years since you did core cardio. Make an appointment and get a clean bill of health from your GP before you sign up. 
4.2. Start physical conditioning
Don't rush into a running challenge. Take it slow by walking around your house or block everyday for about 30 minutes to an hour. And remember to stretch and warm up before you begin. Increase your steps gradually and break into sprints and walks. Wear a fitness tracker or record your run on a phone app to see how you're progressing.
4.3. Wear the right gear
This is an absolute must, particularly since the stress will be on your thighs, glutes and feet. Make sure to wear the right size and type of footwear with ankle and knee support. This can reduce the impact on joints and help you maintain your pace.
4.4. Decide on the length of the run
The length of the run, or the distance you're running for, has to be measurable and achievable. Do not set a target you cannot complete within the stipulated timeline, particularly if the challenge needs proof of it being completed in order to be issued finisher certificates. Work your way up from a 2 mile run on the home or gym treadmill to a 5 k and then to a 10 k.  Before long, you'll be ready for half and full marathons!
4.5. Post the challenges on group channels
Find challenges your teammates would love to get into as a group. Take a consensus on the best sounding and doable race to begin with. Start posting challenges on a group channel so that everyone can share how they're getting on.
4.6. Livestream the run
Live Streaming your run lets your teammates cheer you and the other participants on, which can help you stay motivated. 
4.7. Track the miles 
Keep your fitness tracker on before you start and monitor it as you run. At the end of it, you'll get an idea of the distance run and the calories burnt. Maintain a digital diary of your run to make it easier for race facilitators to match records. 
4.8. Arrange for merch and swag bags
Most virtual team running challenges issue sponsored swag bags as a Thank You to participants. Arrange to have this posted to your employees. Go a step further and customize your very own merch as a surprise to the runners. You can go all out and provide keychains, stationery, shirts, water bottles and snacks with the company logo and the employee's name on it to mark their achievement. Think how fun it will be to see your runners unbox their merch on a group call! 
4.9. Announce the funds raised 
If you're running to support a virtual fundraising event, monetize your run with a donation page that accepts digital payments. Post about how much you've raised, even if it falls short of the original goal. 
4.10. Subscribe to future events
Most race and marathon coordinators mentioned in this list allow and even encourage participants to sign up for future events. They can spread the word and attract more runners. Even if you miss out on this year's list of virtual team running challenges, becoming a subscriber can give you alerts to mark upcoming events in your calendar.
5. FAQs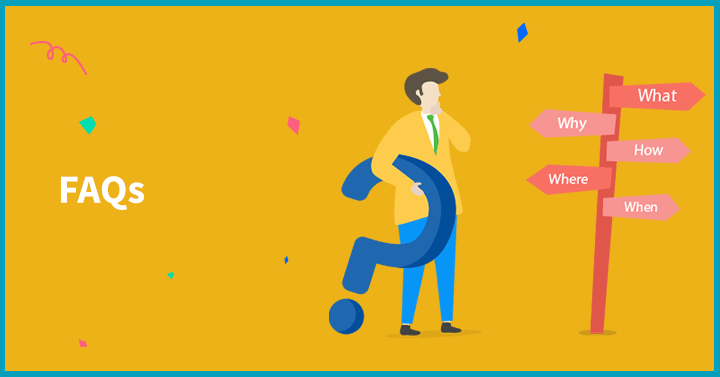 5.1. What is the point of virtual runs?
Virtual runs can be completed anywhere. Some races specify that runners should be outdoors. In light of the pandemic, however, most event facilitators are making reasonable adjustments to do the run on a home or gym treadmill, or around the block. The point of it is to stay active, improve overall health and in some cases, even raise funds for a cause that needs financial aid.
5.2. Can you do a virtual run on a treadmill?
Yes, a virtual run can be completed on a treadmill. You'll need to sync your distance to a fitness app in order to upload your results online for the rest of the contestants and organizers to see. It need not be restricted to only runs though. You can also walk a certain number of steps on a manual Walkolution treadmill while you work so that you're mobile and logged in to work. 
5.3. How do you make a virtual race fun?
Make a virtual race fun by
Designing Tees and deciding on the items to go into post-run merch.
Signing up as a group for the race. (you'll have a few friendly faces with you!).
Creating a discussion group exclusively for event participants.
Competing mini challenges internally to improve your position on the leaderboard.
5.4. How do I participate in virtual marathons?
Virtual marathons usually request for a registration fee and online registration closes by a certain date. Visit the website and verify all the particulars before signing up. Enquire about what to expect before and after the race finishes and sync your fitness tracking app to the race facilitator's platform in order to have a record of your daily or weekly miles. This will make it easier to reconcile the mileage logged.