1.  19 Best Workplace Movies That You Can Watch with Your Coworkers 
1.1. Up in the Air (2009)
This award-winning movie tackles the tricky topic of staff termination with pathos and humor. George Clooney stars as a man who flies all over America as part of his work for a human consultancy firm that specializes in downsizing. When a new employee (played by Anna Kendrick) joins the business to introduce a digital solution for firing people, the two embark on an air trip around the United States to explore its potential.
Particularly poignant in the post-Pandemic era, Up in the Air asks questions about how some of the most sensitive workplace issues might be dealt with remotely, while also placing an emphasis on the importance of personal interactions and empathy. 
1.2.  The Devil Wears Prada (2006)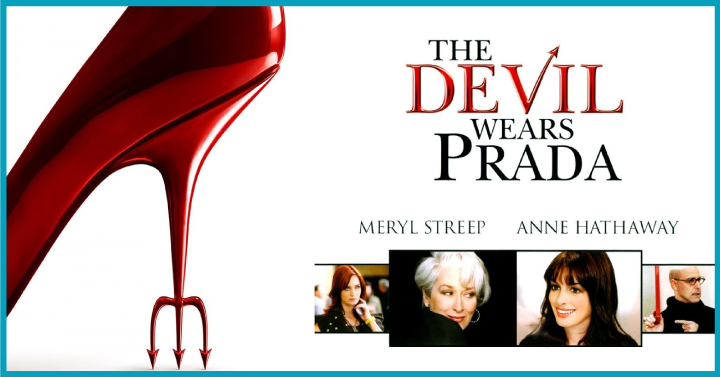 Meryl Streep headlines as the classic nightmare boss in this comedy-drama, which takes place in the snobbish world of fashion. An aspiring journalist (played by Anne Hathaway) accepts a job as an assistant at a fashion publication, despite looking down on the industry. As she becomes more and more determined to succeed, however, she finds herself transforming into the callous, superficial type of person she once despised.
What makes The Devil Wears Prada one of the great workplace movies is that it addresses the issue of how an employee can improve their skills and experience while remaining true to their individual personality.
1.3.  The Pursuit of Happyness (2006)
As movies about passion for work go, you can't do much better than The Pursuit of Happyness. Based on a best-selling memoir, it's the inspiring story of a man who struggles to make ends meet while raising a young child. Will Smith stars alongside his real-life son, Jayden, as the down-on-his-luck hero, who turns his fortunes around through a combination of hard work, dedication, and charisma.  
This is a drama that advocates for perseverance in the most difficult of circumstances. Just make sure you have a few tissues on hand.
1.4.  Office Space (1999)
Consistently highlighted as one of the best workplace movies of all time, Office Space is a lighter take on the genre. Drudgery and boredom beset the life of Peter Gibbons (Ron Livingstone), who works alongside equally uninspired colleagues under a condescending boss. When a hypnotherapy session goes awry, he begins to free himself from the tyranny of meaningless rules and tries to reassert his right to a work-life balance. Office Space satirizes ineffectual workplace policies and managerial incompetence, demonstrating possibly the worst template for how to keep employees engaged. It's an effective argument for why businesses need to place importance on employee recognition.
1.5.  Waiting... (2005)
An irreverent look at waitering, this workplace movie showcases what not to do if you want to succeed in your job. From sexually inappropriate behavior to gross-out ways to get back at rude customers, Waiting… is a raunchy and light-hearted look at figuring out what you want to do with your career.
This is more a movie for enjoyment than meaningful takeaways, but perhaps something that is universally applicable is the importance of good interpersonal relationships in the workplace.
1.6.  The Intern (2015)
Taking movies about workplace discrimination in a different direction from what audiences are used to, The Intern examines how older generations can be stigmatized in the office. Robert de Niro headlines as a retired executive who decides to rejoin the workforce after feeling under stimulated at home. Taken on as an intern at an e-commerce start-up, he shows his fellow employees – as well as his younger boss (played by Anne Hathaway) – that age comes with heaps of experience.
This comedy is a feel-good film that emphasizes the importance of bringing out the strengths of the individual, rather than relying on pre-made judgments about their capability.
1.7.  The Big Short (2015)
One of a series of workplace movies that attempts to explain how the 2007-2008 financial crisis was caused by the manipulation of financial instruments. The Big Short features Christian Bale, Steve Carell, Ryan Gosling, and Brad Pitt as a series of more or less unscrupulous businesspeople that exploit the housing market to their advantage.
If you're looking for a movie that explains the opaqueness and complexity of Wall Street economics to the layperson, this is it.
1.8.  The Wolf of Wall Street (2013)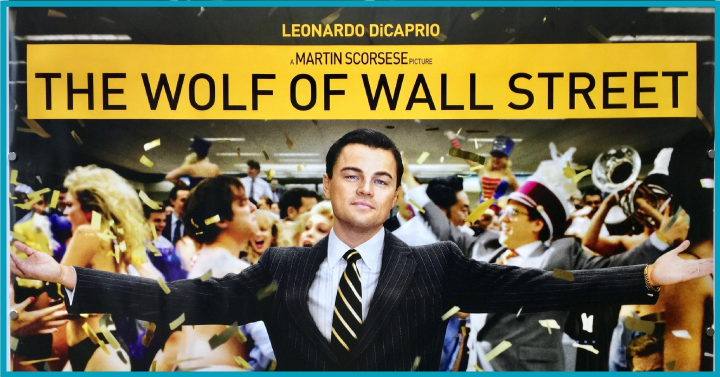 What's a good clean movie to watch with coworkers? Definitely not this risqué Leonardo DiCaprio flick, which is filled with drug-fueled rampages and seedy hookups. The Wolf of Wall Street tells the true story of stockbroker Jordan Belfort, who made a fortune through shady financial dealings that eventually attracted the notice of the FBI.
While you might not want to emulate the illegality on display, there are certainly lessons to be learned about the importance of interpersonal skills, employee motivation and an enthusiastic sales pitch.
1.9.  Wall Street (1987)
Long before The Big Short and The Wolf of Wall Street, there was this drama about the darker side of America's financial heartland. Charlie Sheen stars as a junior stockbroker desperate to earn the attention and respect of an established moneymaker (played by Michael Douglas). Eventually, Sheen's character is forced to make a choice between financial gain and rectitude.
More overtly moralistic than others in the genre, Wall Street exposes how a desire for success can be manipulated into committing illegal acts.
1.10.  Moneyball
Another workplace movie based on a book, Moneyball is set in the world of baseball. Brad Pitt appears as Billy Beane, the general manager of a baseball team who must assemble a top-tier group of players on a budget. To do so, he receives the help of an economics graduate (Jonah Hill), who uses statistical analysis to highlight undervalued players that can be snapped up for a bargain.
Given the importance of performance management and statistics in the modern-day workplace, Moneyball has an important message to share for all industries.
1.11.  The Social Network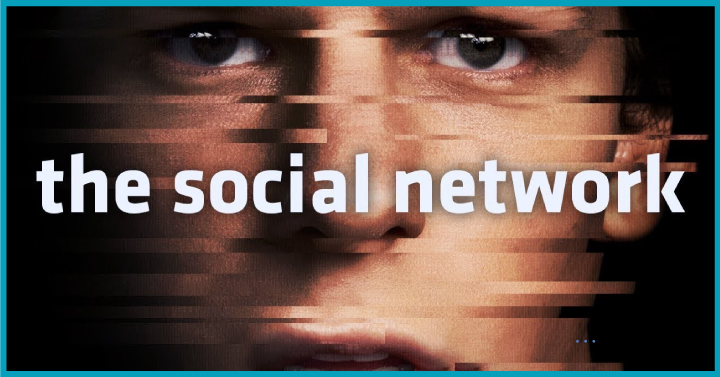 This biopic digs into the origins of one of today's most successful social media businesses. Harvard student Mark Zuckerberg (Jesse Eisenberg) comes up with an idea for a dating-site-meets-networking platform that can connect students at Ivy League colleges. With some hard graft and hefty investment, the website is transformed into a global money-making machine.
While the movie portrays Zuckerberg as a slightly unsavory character, it still has important lessons about how creativity and bouncing ideas of your team can turn a small idea into a billion-dollar enterprise.
1.12.  The Proposal
Introducing a rom-com element to the office worker movie, The Proposal sees a lowly assistant (Ryan Reynolds) forced into an engagement with his publisher boss (Sandra Bullock), to allow the latter to legally stay in the U.S after her visa renewal is rejected. As part of the deception, they fly together to visit his family in Alaska, developing feelings along the way.The Proposal is all about achieving a work-life balance. By acknowledging that focusing solely on work has ultimately led her to become isolated and unhappy, Sandra Bullock's character is able to live a healthier overall existence.
1.13.  Big (1988)
Turning many a child's dream into reality, Big follows 12-year-old Josh Baskin, who, through a magical fortune-telling machine, is transformed into a fully grown adult (portrayed by Tom Hanks). Becoming an employee at a toy-making company, Josh is rapidly promoted for his ingenious insight into the market, but soon begins to long for the simpler life of a child.As well as being a charming movie, Big also has a clear message about the importance of market research and knowing your customer in product design.
1.14.  Remember the Titans (2000)
Denzel Washington stars as the head coach of a Virginian high school American football team in this sports drama, which touches on themes of racism and teamwork. Through a series of conflicts, the players are able to rise above their differences to achieve a successful season. Remember the Titans highlights the importance of diversity and inclusion. Unity leads the team to greater achievements than they could previously have attained when divided.
1.15.  The Man in the Gray Flannel Suit (1956)
The oldest movie on this list, The Man in the Gray Flannel Suit stars Gregory Peck as a World War II veteran attempting to readjust to civilian life. As he tries to cope with his PTSD while juggling family and work, he is forced to make some difficult decisions about how best to be happy.
Arguably one of the earliest films to look at work-life balance, The Man in the Gray Flannel Suit addresses issues of time management and how to set career goals.
1.16.  Horrible Bosses (2011)
One of the ultimate movies about bad jobs, Horrible Bosses is a dark comedy that skewers demanding, incompetent or just plain abusive managers. Jason Sudeikis, Jason Bateman, and Charlie Day star as three fed-up employees who set out to get revenge on their bosses, played by Kevin Spacey, Colin Farrell, and Jennifer Aniston.
This is a fun one to watch with colleagues for some amusing, cathartic entertainment – just hope that it doesn't give anyone the idea that the best way to deal with a bad boss is murder!
1.17.  The Assistant (2019)
Julia Garner is the titular assistant, who lands her dream job in the entertainment industry. Over the course of a single day, however, she begins to realize that a litany of improprieties is being committed by her boss, aided and abetted by the willful ignorance of other company staff.
A poignant drama on the frightening levels of abuse taking place in the film and TV world, The Assistant is a Me-Too movie that addresses power imbalances and toxic workplaces.
1.18.  Compliance (2012)
A disturbing thriller based on a real-life story, Compliance centers on Sandra (Ann Dowd), a manager at a fast-food restaurant who is asked to make a fellow employee (Dreama Walker) perform an increasingly degrading set of actions at the behest of a man on the phone who claims to be a police officer (Pat Healer). 
The crux of this film is that individuals should always feel able to question authority if their demands seem unreasonable or unsafe. Companies have a duty of care toward employees which should be a core principle in any business.
1.19.  Bridget Jones's Diary (2001)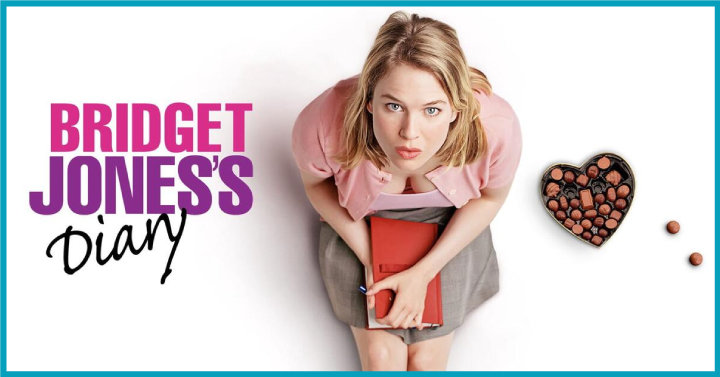 Finishing off with a comedy, Bridget Jones's Diary covers the life of a young woman in publishing (Renee Zellweger) who fantasizes about her boss while making a series of faux pas at work. Initially seen as something of a joke by coworkers and her family, she forces herself to become more proactive in making her career goals a reality.
Full of delightful comedic touches, Bridget Jones's diary remains at heart a workplace movie about building up your self-confidence and trusting in your abilities, so as to better position yourself for success.