Are you wondering what are the benefits of remote work and if it is the right model for you and your employees? According to a study by Gallup, around 60% of US employees want to continue to work from home after they experienced it during the recent lockdowns. Is it really that beneficial? Exploring the benefits of remote work both from the employer's and employee's perspective may help you make an informed decision.
Employees tend to feel valued when companies invest in them and do what's best for them. To gain more insights on the same, read more on the benefits of remote work and learn how it helps both employers and employees!
1. 12 Benefits of Remote Work for Employees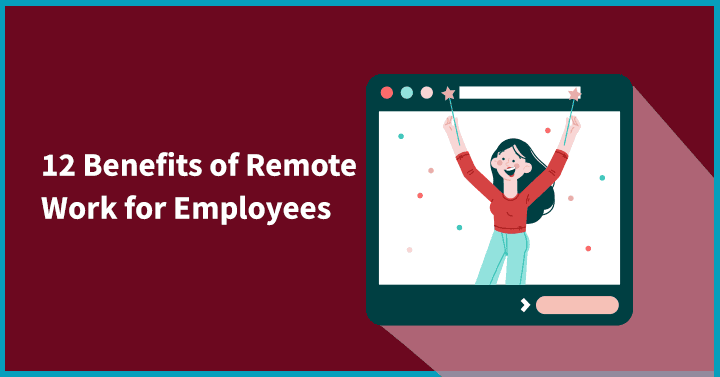 Remote working can be quite a challenge to get adapted to initially, but it also benefits employees in numerous ways. Some of them are listed below:
1.1 More savings!
According to Global Workplace Analytics, employees can save between $600 to $6000 per year by telecommuting half the time. The savings are due to reduced costs for travel, food, parking, professional apparel, etc. Thanks to the benefits of remote work, such savings and time can be put to use on other things such as funds, quality time with family, and more.
1.2 No daily office commute
Daily commute takes up a lot of time and energy. As people tend to migrate to urban cities for study and work opportunities, the increased population results in constant traffic jams. Remote working eliminates the stress and anxiety that comes with the commute and saves your valuable time that could be used to focus on what's important and also enough sleep.
1.3 A flexible schedule
One of the main benefits of remote work is that it allows you to plan your day-to-day activities around your work. Some people work best in the early mornings, and some at night. With the traditional office setup, almost all of your time would go into getting ready, commuting to the office and back, leaving you no time for yourself. You can run errands, have your workout routine, go for a walk, and also manage your work efficiently.
1.4 Better work-life balance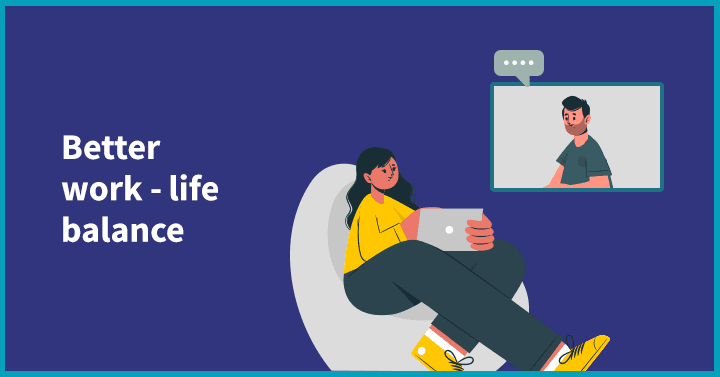 By working remotely, employees are more productive, and work gets done quickly. This leaves them more time to do things outside of work, and spend more time with family and friends. It could result in lesser burnout and increased efficiency at work. Maintaining balance is an essential skill and people can have a better lifestyle with an improved work-life balance.
1.5 More effective team meetings
If you have team meetings on a daily basis, there could be chances where employees could be too exhausted to give their complete attention to the meeting in an in-office setup due to the commute or work stress. With remote working, coworkers can manage their meetings according to their flexible schedule and be attentive throughout.
1.6 Fewer distractions when working from home
Your workspace at home is under your control. Whether you work from your home office, living room, or bedroom, you can build a space that reduces distractions and keeps you in the zone. This gives you space to think and work in an organized manner and allows you to focus on essential tasks at hand.
1.7 Access to more opportunities
One of the best benefits of remote work is having access to opportunities. People who work remotely have access to multiple job opportunities as they aren't bound by any specific geographic location. You no longer have to move to a city or town for work, and you can work from anywhere you like. 
1.8 Bonding with colleagues worldwide
With companies adapting to the remote working model, they're hiring employees from around the world. Tools like Slack help you bond with employees from different time zones and assist with asynchronous communication. You could also engage in informal discussions with them and get to know about their culture.
1.9 Improved productivity and performance
I have observed that working remotely tends to face lesser interruptions, fewer distractions, and a higher focus on tasks at hand. You have control of your environment,  and you don't have those obligatory coffee socialising or be conscious about wearing headphones at work. This could result in higher productivity and performance among employees.
1.10 A Happier, Healthier Work-Life
According to a study conducted by the American Sociological Review, remote workers tend to be happier and more loyal employees. Remote working benefits include more time for activities and hobbies and improved personal relationships. It leaves time for an organised fitness routine, eating healthier, and an option to create a customised and ergonomic workspace.
1.11 Improved inclusivity, diversity, and exposure to different cultures
Companies are moving to have more diverse and inclusive teams to show their encouragement and support. People with disabilities, stay-at-home parents, caregivers who require a flexible schedule, etc., may find it hard to balance work and home in a traditional office setup. Remote working can give them an opportunity to work in a comfortable setup while also exposing the company to different socio-economic cultures and backgrounds.
1.12 Lower environmental impact and improved sustainability
According to Science Daily, the recent pandemic lockdown has led to reduced rates of deforestation, enhanced air and water quality, and lesser pollution. Going green and being more eco-conscious has significantly factored as indirect benefits of remote work. Reduced commuting will also mean lesser associated greenhouse gas emissions and increased health benefits such as good sleep, reduced stress and anxiety, and higher life satisfaction levels.
2. 6 Benefits of Remote Work for Employers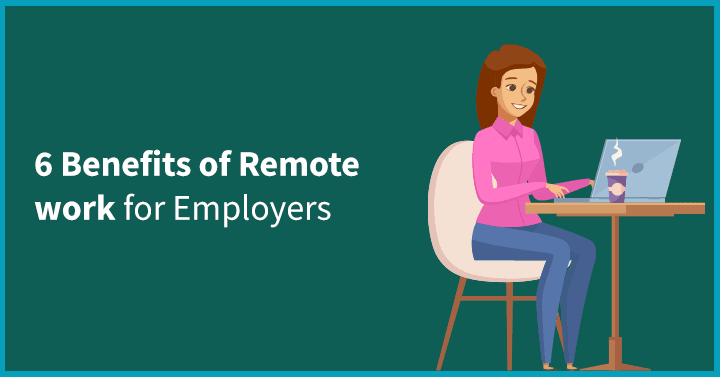 Do employers support the idea of telecommuting? Gain insights on benefits of remote work for companies with some of these advantages listed below:
2.1 Increased employee productivity
Since the commuting to work part is eliminated, employees can be more efficient and focused at work and get more work done than at the office. This is beneficial for employers too since higher productivity means more revenue and increased employee loyalty for the company. They can use the saved time to solve deeper and more complex issues and benefit from the flexible schedule.
2.2 Lower costs
According to Global Workplace Analytics, an average US employer can save upto $11,000 per half-time telecommute per year due to increased productivity, reduced absenteeism and turnover, and lower real estate costs. Remote work benefits for companies mean more efficient utilization of workspace and lowered maintenance costs. There are savings in terms of in-office perks, entertainment, and travel expenses as well.
2.3 Easier recruitment and access to a larger talent pool
With the in-office setup, recruiters would have to hire people within a certain radius of the workplace in order to reduce the applicant's commute time or pay a higher charge for them to move closer to the office. Companies that support remote working across different time zones have access to applicants worldwide and have a more diverse workforce. 
2.4 Increased employee satisfaction and better employee retention
According to an annual report on the State of Remote Work by Owl Labs, organizations that support telecommuting have 25% lower employee turnover than those that don't. By offering more work-life balance and flexibility to the employees, you give them opportunities to develop leadership roles by increasing autonomy and responsibility. With increased trust and loyalty, employees tend to stick around longer and are engaged more often.
2.5 Better disaster preparedness
Traditional offices also invest in safety precautions and procedures in case of a natural disaster, an emergency, or a pandemic. Using remote work benefits for companies, pre-planned schedules and back-ups can be arranged to avoid major risks and be prepared adequately for any kind of emergency. You could also chalk out a plan for an efficient workflow that works best for your teams as they start to work remotely.
2.6 Employees with professional solid networks
There are a number of networking and professional development programs that are conducted during work hours at times (due to different time zones). By allowing employees to have a flexible working schedule and giving them the option to work when they're most productive, they can build their network and learn new skills. Investing and supporting them in their self-improvement makes them feel valued and engaged.
3. FAQs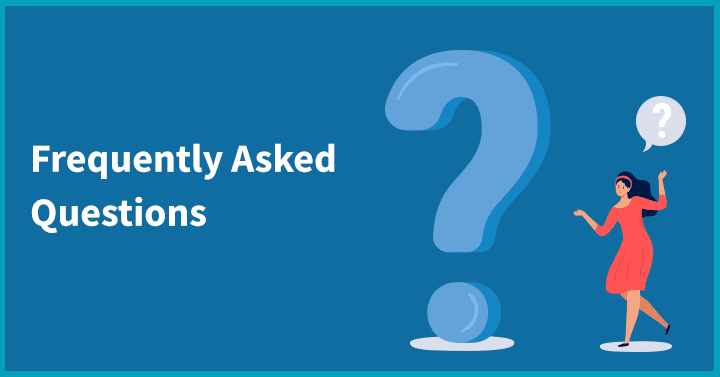 3.1 How do companies benefit when employees work remotely?
Employees who work remotely tend to have a flexible work schedule, which could result in an improved work-life balance and more focus at work, leading to higher productivity. Remote work benefits for companies can lead to more goals being met and overall business success.
3.2 What are some good remote working software?
Some good remote working softwares are:
Slack
Trello
Microsoft Teams
Zoom
Google Drive