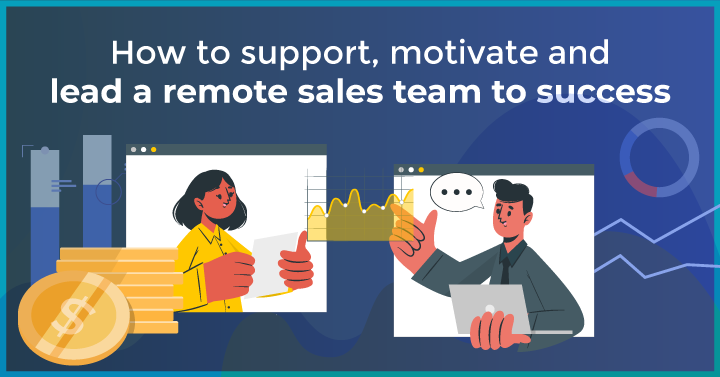 Working virtually is like being in a long-distance relationship. You have to work twice as hard to maintain the rapport. Noone knows this better than a remote sales team, i.e. the people responsible for your business bagging great customer accounts.
Distributed and remote sales teams have been around for more than a decade, but it's the pandemic that exposed us to their reality; trust and credibility, which comes more naturally in-person, is harder to replicate online.
With this in mind, I believe it's time to equip remote sales teams within companies with the tools, support and motivation they need to do their job. So here goes!
1. Things to Consider when Building a remote sales team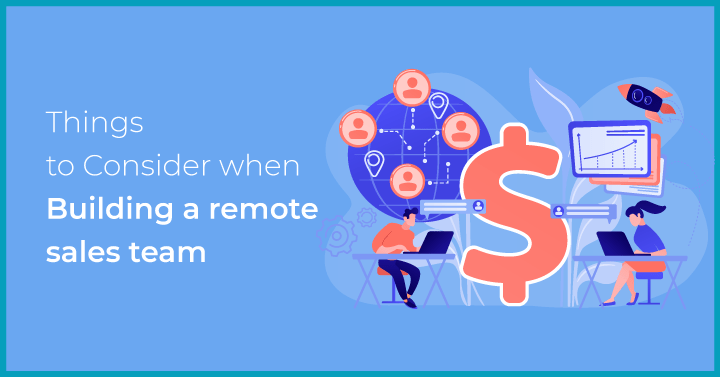 1.1 Decide on the work setup
Now that the office is decentralized, the environment you work in determines your ability to function. Create a work-from-anywhere package which includes costs for high-speed internet, and ergonomic work comforts such as lumbar support, height-adjustable seating and desk arrangements.
When the team works out of a space that's peaceful, spacious and distraction-free, there's a visible change in their tone when speaking. They'll sound more natural and confident, either to clients or when passing along updates to their supervisor or managers regarding a particular account.
1.2 Leverage the right technology
Proprietary messaging and conferencing platforms such as Slack, Microsoft Teams and Zoom can keep your team members connected. Whether they are accessing the tool via the web or installing it as a mobile app, they'll never miss updates.
The Cloud is also a great place to backup your documentation so that if a system crashes, teams can still access copies stored virtually. Any Customer relationship management software and helpdesk ticketing that you use should enable your sales team to remain responsive. The tools indicate the source through which a lead has come in (via website, chat support, calls or email), how they interacted with your business and enable you to profile them based on their relevance and importance. Besides CRM tools, you'll also need an employee monitoring software to block suspicious activity and maintain logs of applications and websites your team is accessing while logged in.
1.3 Convey clear expectations
In sales, time is money, and setting clear expectations from the start saves time, and in turn, costs. It is a platform to communicate any new rules when working remotely. Everyone can get their questions answered and proceed knowing the plan ahead. Following a RACI matrix can be helpful, because it demarcates lines of authority, from the person who is responsible for making work happen, to the person who has to be consulted and kept informed.
When there's more clarity on objectives, performance metrics and standards to maintain, there's less friction and frustration. It keeps people informed and involved as and when changes are made so that no one is thrown by surprises.
1.4 Standardize internal check ins
Once you set goals for the team, you'll need to know how they're tracking and whether there are any impediments to consider. Establishing checkpoints keeps your team accountable and accessible. It gives them the facility to inform you of their successes, goals reached, further actions or steps to take and suggestions.
A daily stand up over Teams, for example, can be timed to 15 minutes to make sure everyone sticks to the agenda of providing status updates and follow ups. You can also have a midday or end-of-week check in on an individual or group basis to see how team members are getting on. The check ins show that you are accessible as a manager and that your team can come to you if they run into a challenge or need you to sign off on a RFQ or RFI.
1.5 Provide feedback regularly ins
Feedback is essential to a team's professional growth and development. It helps them work on their mistakes,be it in running lines off a prompt or script, or in understanding how to inject the right tone into their communication. Balanced feedback consists of giving them a chance to correct their mistakes while praising their initiative.
Feedback is an opportunity for managers to reiterate the best and expected practices and show appreciation for high performance. When an employee knows how they are observed and evaluated, it helps them shape up.
2. How to Manage a Remote Sales Team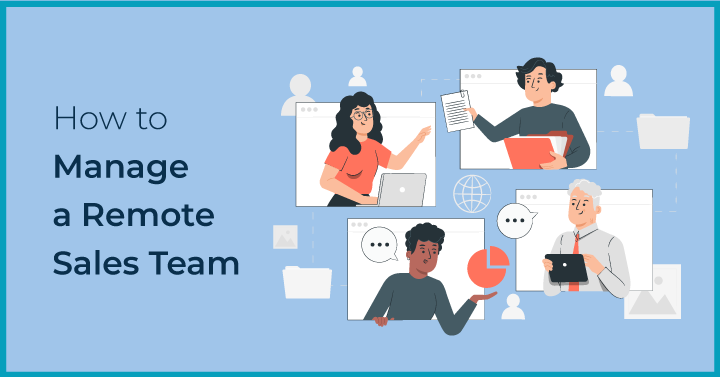 2.1 Create an interaction framework
An interaction framework separates internal communication between teams and external communication to clients. It contains information on what's expected at each stage of communication and maintains a record of accountability. Creating this framework and then having everyone follow the same, ensures uniformity in the quality of service. An interaction framework also helps sales teams to identify social, facial and verbal cues in order to provide situation-appropriate responses.
2.2 Set SMART targets
SMART is an acronym for Specific, Measurable, Achievable, Relevant and Time-based goals. It ensures that managers are not giving vague instructions that are either hard to follow or impossible to execute. When a target is time-based and draws from historic performance, the chances of it succeeding are higher.
2.3 Train for evolvement
The skills in use today have to be relevant in future, and this is possible only if people undergo training through reskilling and upskilling programs. Besides communication skills, remote sales teams should understand product survival economics as well, i.e. will the current product or service be in demand later? Would upselling an enhancement require a different approach? Will demands change completely putting the business at risk? With the appropriate training, sales teams will acquire transferable skills that render them employable and future-ready.
2.4 Listen in, and listen well
Always have a record of touchpoints, whether the interaction was through calls, email or through secondary registrations such as an eBook or white paper download. If it's a phone call, be sure to transcribe it so that you can replay it later to the rest of the team when they're in a virtual meeting.
2.5 Conduct relationship building exercises and activities
Relationship building is all the more important when everyone's remote to make up for the distance. Healthy team dynamics lets people learn from the experience of others and creates an environment where knowledge is shared instead of hoarded. Virtual team building activities can include something to break the ice, group competitions where the winner gets a prize or a talent contest that lets everyone prepare something showcasing their skill, whether it's a song, choreographed dance or a skit.
2.6 Do mock sales pitches
This is applicable to new sales development representatives who are onboarded remotely. The rest of the team can act as "pretend customers" capturing different personas. Run a session to see how members pitch to these actors and how they respond to each scenario. These sessions expose new hires to who your business typically interacts with, and the seniority and authority of the people they will be speaking with. It's good practice for an actual discovery call or engagement attempt.
2.7 Use conversation intelligence
Customer conversations are a goldmine that enable sales teams to understand the customer in his, or her own words. Conversation intelligence analyzes calls and lets teams review the most important parts without having to listen to the whole call. A few platforms that help improve the sales quota while reducing the time on the sales cycle are Chorus and Gong.
2.8 Maintain accountability
Individual accountability ensures everyone's contribution to the goal is visible, quantifiable and established. This way, no one can take credit for someone else's ideas or work. It prevents a team member from falling through the cracks and maintains transparency in dealings, whether internal or client-facing. Accountability can be maintained with standardized check ins and sales retrospective meetings. The latter is conducted after a sale closes to understand how the sales rep won the account.
2.9 Provide constructive critique
The critiquing you provide to your team should be fact-based and driven by real-world examples. Constructive criticism gives your team observational insights that will enable them to improve their pitching technique.
2.10 Revisit and revise goals periodically
Keep up with trends, and encourage your team to follow suit. The more well-read they are, the better able they will be to anticipate shifts in the business landscape and act accordingly. If you see a drastic change in demand or function, you can readjust your goals and communicate revised targets to your team.
3. The Bottomline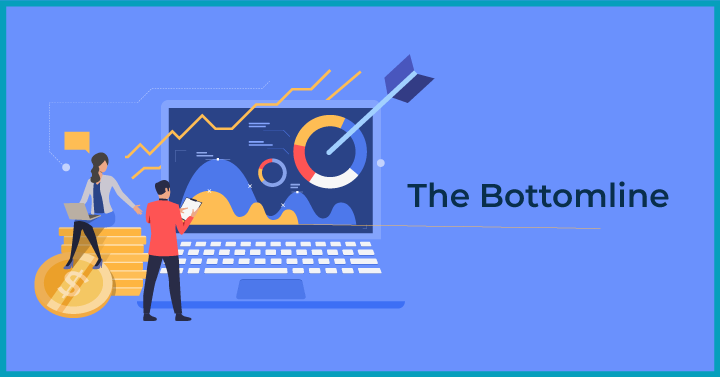 98% of sales leaders report the pandemic effect will disrupt their businesses for over five sales quarters as they readjust to uncertainty, changing buyer behavior, and new ways of operating, according to research by the Revenue Enablement Institute. It's safe to say that remote sales teams are here for the long haul, with organizations hiring, onboarding and relying on this customer-facing team to promote them online.
The key lies in incremental improvement, consistent communication and celebrating wins. The more involved and informed remote sales teams are, the more likely they are to perform and provide genuine support and assistance to your target customers.
4. FAQs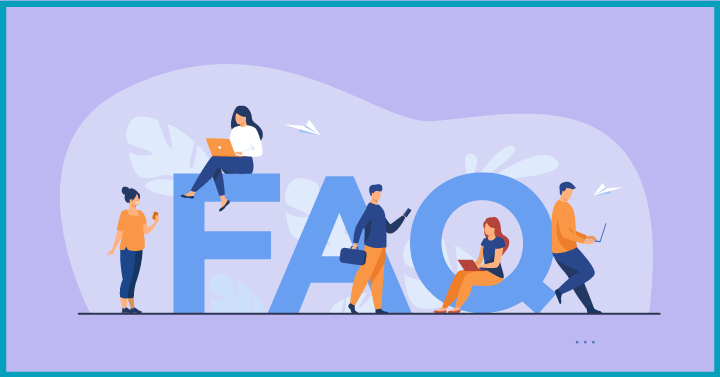 4.1 How do you do remote sales?
Remote sales is done through the internet using technologies for conferencing and communication. Essentially, you interact and transact in a virtual environment, whether it's with clients, team members or sales managers.
4.2 How to keep a sales team motivated to work from home?
Regularize virtual meetups. Host or facilitate Friday fun or mid-week sessions where you interact and engage with the team. You can send them to break out rooms to mingle before returning to the main event for the team building exercises you have planned. You can also host wellbeing and wellness challenges and encourage participants to share steps that they've taken in recent times to stay motivated when working from home.
4.3 How do you succeed in remote sales?
You can consider your remote sales a success when existing customers look forward to interacting with you enough to remain with you, and put in a good word of your business. In order to make this happen, the team should be given training and walkthroughs of possible scenarios or situations they're likely to encounter in order to respond correctly.
4.4 What are the outcomes of remote sales training?
The outcomes of remote sales training are to equip your staff with the knowledge of what they're selling, to the point where they don't need prompts or scripts to appear well-informed. They should also believe in the business and grow professionally, acquiring skills in communication, strategizing,leadership and decision making that enable them to market you to the right audience.