Business Management is a broad concept — one that is so extensive that it has become a popular degree program in itself. Simply put, business management provides individuals with the foundation for a wide array of skills and professions in the real world.
Why is Business Management Important?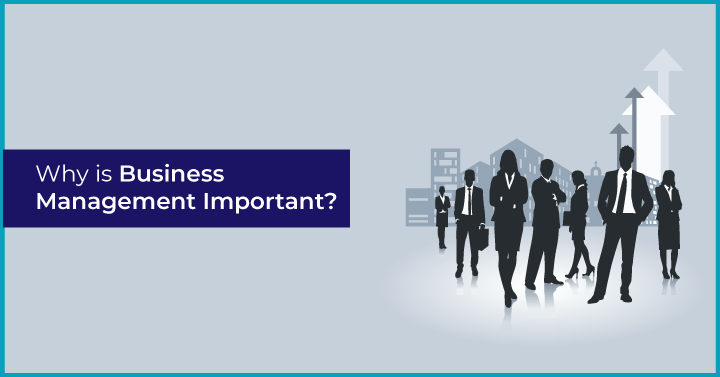 When starting a business, enterprise, or even a large project, one must always have a plan — an operational roadmap of sorts. This plan isn't merely a fancy document but a guide to how the business or project will come to fruition. Creating this guide allows one to examine and understand all the aspects of managing a successful business. However, sometimes, caught up in the euphoria of building their own business, business operators tend to overlook planning. And that's one of the main reasons why more than half of new businesses fail during the first year. By understanding the components of business management and implementing them, you can be a successful business leader.
What Are The Functional Areas of Management?
There are primarily five components of business management.
Strategy - formulating the vision and mission of your organization
Marketing - the art of selling products/services to generate revenue for your business
Finance Management - managing capital through smart planning
HR - hiring the right talent and people management
Operations - handling the behind-the-scenes of your business
1. Strategy

What is strategy?
One of the leading business management components is strategy. It encapsulates the vision and mission of your organization, what you want to do, why you want to do it, and how you can successfully do it. The strategy is usually created by high-level or C-suite leaders such as the CEO with strong leadership skills.
Why is strategy important for your business?
Strategy managers analyze the competitive landscape, market trends, and industry trends to create a business strategy that is robust and innovative. They also help determine the available opportunities for the business and the best way to access them, in turn, maintaining a competitive advantage. Some of the common responsibilities of a strategy manager include —
High-level planning
Goal setting, review, and analysis
Formulating the mission and vision of the business
Creating new strategies to accomplish goals
Creating an operational roadmap for the financial year
Track progress based on market and industry changes
Analyze competitor strategies
Respond quickly to changes in the business world
The simplest way to build a foolproof strategy is to determine what market you'll be operating in and then perform a SWOT analysis. SWOT (Strength, Weakness, Opportunity, and Threat) is an analysis of your business and that of your primary competitors to determine where you fit in the competitive landscape. A SWOT analysis will also help define your market strategy, position, and branding. Your strategy is also dependent on what kind of company you are in. An LLC will have a different strategy than a sole proprietorship. So, before you even begin creating a strategy it is important for you to understand different business structures. Places like LLCBuddy are great if you are looking to learn more about registering your company as an LLC .
2. Marketing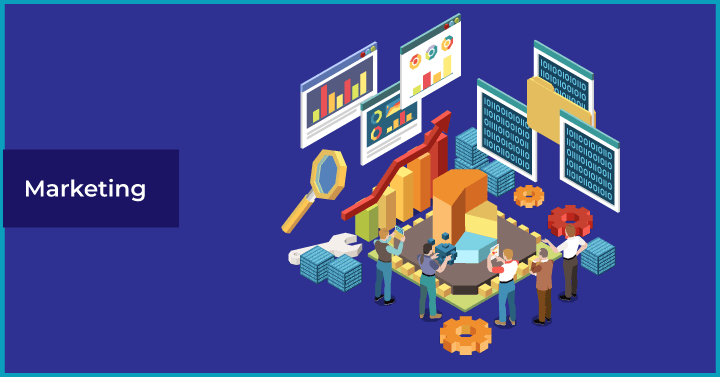 What is marketing?
Marketing is the action of promoting and selling your products and services.
Why is marketing important for your business?
Because marketing is one of the primary business management components that will generate revenue for your business, it is extremely crucial to create a bulletproof marketing plan and stick to it. More often than not, new business operators use an 'inside-out' marketing approach, i.e., they plan their product/service first and then try to figure out ways to sell it rather than understanding their potential customers first. Unfortunately, this 'build a product and then attract consumers' approach results in a much-wasted effort, fierce competition, and eventually, failure. And that's why, one of the fundamentals of business management, is to study the market, assess the needs and wants of consumers, and then design a product or service to cater to those needs. The key is to find underserved areas and then shape the marketing of the product or service to that area. Because in today's digital world, marketing is no longer about just advertising your products or services, marketing managers also perform other tasks. Some of them include —
Creating a unique and compelling brand identity
Identifying the target audience
Deploying marketing campaigns for print and digital media
Engaging with the target audience and cultivating a relationship with them
Interacting with consumers on a regular basis to understand their dynamic needs
Building marketing strategies that convey the most value for the consumer
Determining the best marketing channels for campaigns
Building a social media marketing strategy
Partnering with industry thought leaders to promote the products or services
Handling paid, organic, and e-mail advertising campaigns
Creating website content that is in line with the brand
3. Finance Management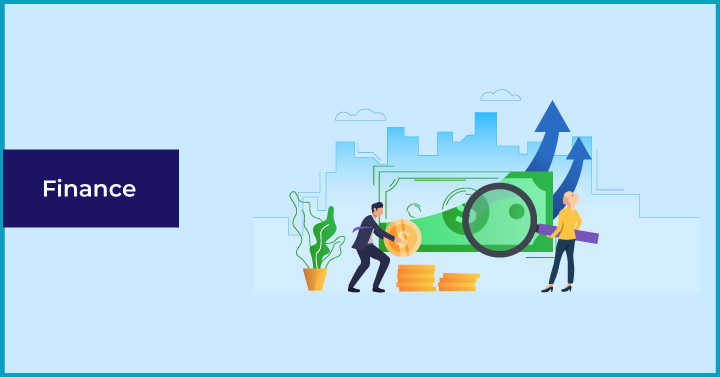 What is finance management?
Money is the blood that keeps a business alive. Finance management is the art of planning, organising, and directing all the financial activities of a business by applying general management principles to the available financial resources.
Why is finance management important for your business?
Often, businesses may need loans or investments for budgeting purposes. Other times, the growth and maintenance of a business may require making major investments, purchases, acquisitions, or mergers. In such a scenario, smart financial planning and decision making, in order to create the maximum value for your business, is key. Only through smart planning can you ensure that your business will grow in the future. And that's why it's important for a business operator to understand the nuances of organizational finance. For starters, one should fully understand the fundamentals of business management, the different tools and techniques to use, and how to manage capital. The simplest way to begin is to formulate an expenditure budget and a potential revenue budget, to create a realistic prediction of cash flow. Apart from this, finance management also includes —
Budgeting
Investments
Capital purchases
Determining how to value assets
Creating financial value for the business.
Analyzing and deciding on the best investments, mergers, and acquisitions.
Generating reports and financial statements
Projecting future revenue
Tracking expenses and optimizing business spends
Finance management also includes another business management component — Accounting. Proper management of day-to-day finances and accounting for them is critical to ensure smooth operations. Through this functional area of business management, businesses can read, analyze, and prepare financial statements from the get-go.
4. Human Resources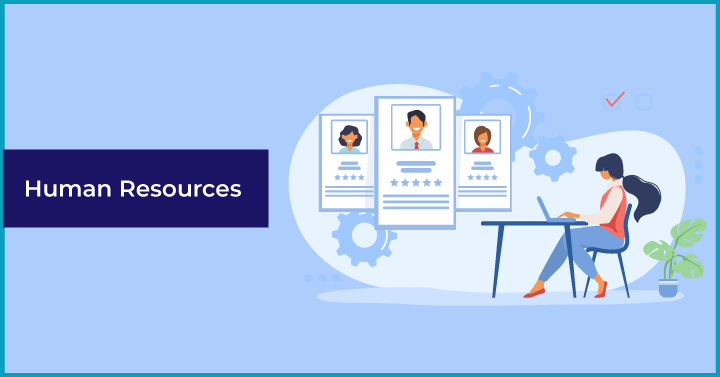 What is HR? 
Human Resource or HR is an umbrella term that is used to describe the management of employees in an organization. In a nutshell, human resource management is the art of managing an organization's human capital. 
Why is HR management important for your business? 
People are the heart of every organization, and that's how it should always be. Unfortunately, a business management component that is often overlooked is Human Resources — hiring the right people. Without the right people, it is impossible for your business to be successful. 
For instance, the IT industry and manufacturing industry are facing acute labor shortages. In fact,
ManpowerGroup's recent research report
on talent shortages showed that 63% of Indian businesses are struggling to find the right employees. Therefore, finding the right candidate is crucial.
Business operators must go above and beyond to understand what attracts top-tier talent and offer them exactly what they're looking for.  In today's corporate world, managers must treat prospective employees like their consumers, in order to secure the best talents in the industry.
Today, people management is perceived as an art, one that very few businesses get right. The key is to keep in mind that the team you hire will form the bedrock of your company, without which, little can be accomplished. People management, including recruiting the right talent, training, and equipping them with the right skills, and engaging with them, is the key to retaining the best people.
People managers or HR personnel must have a skill set that includes —
Patience to deal with a diverse range of personalities and attitudes.

Effective communication skills to convey ideas, decipher non-verbal communication, and explain complicated concepts in a simple way.

Trustworthiness to serve as an advocate and confidante for employees.

A solid approach to solving problems, diffusing tension, and resolving conflicts.

A strong understanding of the values and culture of the organization.
5. Operations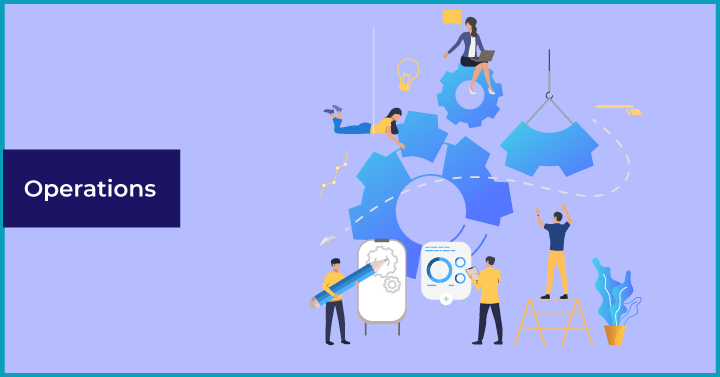 What are operations?
In a nutshell, business operations are the business management component that creates and delivers products or services to customers. In most businesses, this doesn't involve just equipment or software but processes as well.
Why are operations important for your business? 
Sometimes, especially in start-ups, the business owner may end up wearing multiple hats, including operations. In fact, more often than not, familiarity with running the operations of a business is why people decide to become entrepreneurs and build their own startup.
However, that being said, the owner who is performing the responsibilities of the operator must remember that they are managing the business and not working in a job role. This means that the management of all aspects of the business must carry equal weight. For instance, one cannot pay more attention to the manufacturing of the product and less attention to marketing and advertising. Arguably so, this is one of the common reasons for business failure — the operator fails to acknowledge the other important aspects of management.
Simply put, business operations are the 'behind the scenes' part of any organization or even a project. Those who are in charge of the operations must have good strategic planning skills because they are responsible for directing the business processes as well as supervising those who are involved in the business. Their other responsibilities include —
     

Making sure complex work is done on time and within the allotted budget

     

Capacity planning

     

Quality control and assessment

     

Resource management

     

Creating documented systems for quality management

     

Ensuring that health and safety policies are in place

     

Energy management
Whether you're just beginning your journey in a business environment or you are an experienced CEO, implementing these
5 primary components of business management in the right way will ensure smooth, hassle-free operations.