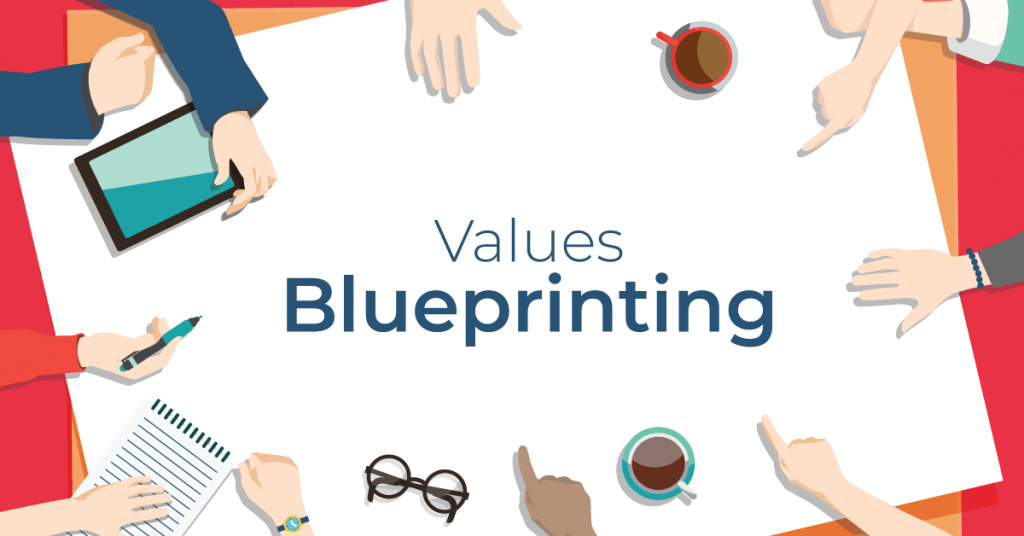 Values-blueprinting defines organizational beliefs and morals. It is a well-defined framework of values that decides the course of action and reflects in the performance of leaders and employees. Not just that, it also influences employees' experiences in an organization. In fact, a survey conducted by Deloitte on core beliefs and culture has found out that 85% of employees feel valued at work when their higher-ups act in accordance with the company's core values and beliefs. This insight had me thinking about how strong and value-driven leadership can impact employees' experience. It also justifies the quote by John Maxwell that springs to my mind- "Adding value to team members and helping them to win is what leadership all about." This adage holds true in every sense. Strong leadership and a values-driven culture lay the foundation for everything an enterprise does. The leaders decide these values and reinforce them amongst the workforce to define the code of conduct. To weave these values into the organizational fabric, values blueprinting can prove to be a systematic approach to ensure that the culture sustains in the company down the line.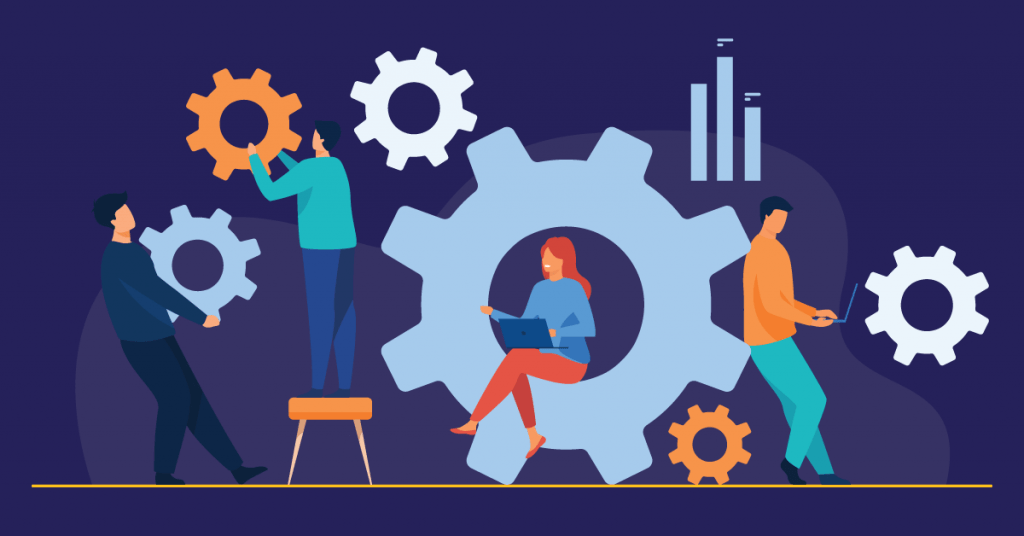 So, the first thing we should know about is,
1. What is Values Blueprinting?
Values blueprinting is a formalized process that brings the stakeholders together to brainstorm, prioritize, and list out the most important values that define their organization. It is the translation of values into a refined blueprint of behaviors that every employee must model in their everyday performance. Every organization has its own approach to values blueprinting. It does not come in the 'one size fits all' category. For example, Nordstrom, a value-driven company, has embedded customer service at its core whereas, Comergent, a young start-up has integrated dedication, dependability, and self-motivation into its system. Value blueprinting, in short, help you foster a value-based culture in your organization. So, let's now understand what is a value-based culture?
2. What is a value-based culture?
A value-based culture is an organization's identity. It reflects the firm's core principles and beliefs. A culture where a set of defined values align with the company's mission, its vision and what holds prime importance to the organization. It takes consistent efforts and dedication to foster this culture across the enterprise. Thus, to define these sets of values clearly, businesses should think about creating a value blueprint.
Read More Anatomy Of Remote Team Management
The question here is, what made these organizations resort to values blueprinting? To answer this, let's understand how it benefits organizations:
3. Benefits of Value Blueprinting
3.1 A common definition of success
A robust value framework ensures there are clear guidelines on how to live and behave according to the company's values and vision every day. When you motivate your employees to follow the same path, they have a better sense of direction and work towards achieving the same goal. This unifies the success mission for you and the workforce.
3.2 Commitment to Excellence
Instilling values is not just beneficial for today but will pay off in the long run. When employees adhere to the company values, they also commit to serving the excellence to the clients and improving brand loyalty. This, in turn, serves your firm in the long haul.
3.3 Enhanced work efficiency
When you define an employee-centric framework, it exhibits how much you value your talent pool. For example, Netflix has a no-vacation policy. Take a pause, this is not what you think it is. It simply means that their workforce takes time off when they need to. Their policy reflects that employees' health and satisfaction are their primary concerns. When your value blueprint covers all realms, it will drive your employees to work more efficiently and thoughtfully.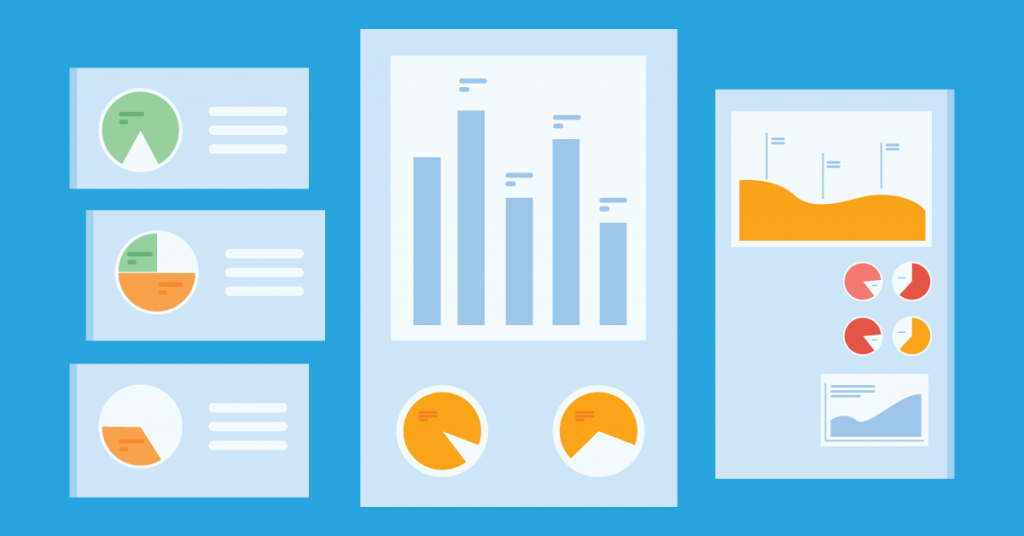 3.4 Provides a competitive edge
The values you abide by demonstrate your company's work culture. In a world where information is easily accessible, customers get to know everything. When you abide by your morals and ethics, it gives you a competitive edge, and you wouldn't be surprised to see them associating with you for the second time. Owing to the benefits mentioned above in detail, leaders must think of revitalizing their company culture with a structured set of values and craft a strong message to customers and competitors as well. After all, a company's culture is the backbone of a successful organization- Gary Vaynerchuk (American entrepreneur and author).
Read More Business Management Components Everybody Should Know
The next question pertains,
4. Which firms should create a values blueprint?
I believe organizations that aspire to set their company apart from competitors should inculcate the values that will help them grow amongst their employees. Make no mistake, values blueprinting is not just about staying politically correct; it's more about maintaining the workplace culture in the long run. So, any firm, be it construction, IT, healthcare, or others who can define the values that will help them grow and maintain their credibility, will require values blueprinting. For example, Webcor Builders, which is a leading construction firm in San Francisco, set innovation as their core value and motivated by the same, they tied up with a high-tech firm. Using their tech expertise, their workers are now collaborating using advanced collaborative tools instead of phones and blueprints. Another great example is the IT brand Intel. They push their employees to embrace risk-taking by challenging the status quo with constructive confrontation. Aggressively abiding by their values, they inspire employees to enhance their critical thinking. These are evidence enough to say how value blueprinting can help any firm go beyond the horizons and make a mark in the industry. Now that I have answered the 'what' and 'why' of value blueprinting, let's solve the next puzzle of 'how'. How do you build a values blueprint model for your organization? It's important to understand what your goals are for creating a value blueprint. In order to understand that, a distinct blueprint that is intentionally authentic is recommended. Here are some different value types to consider: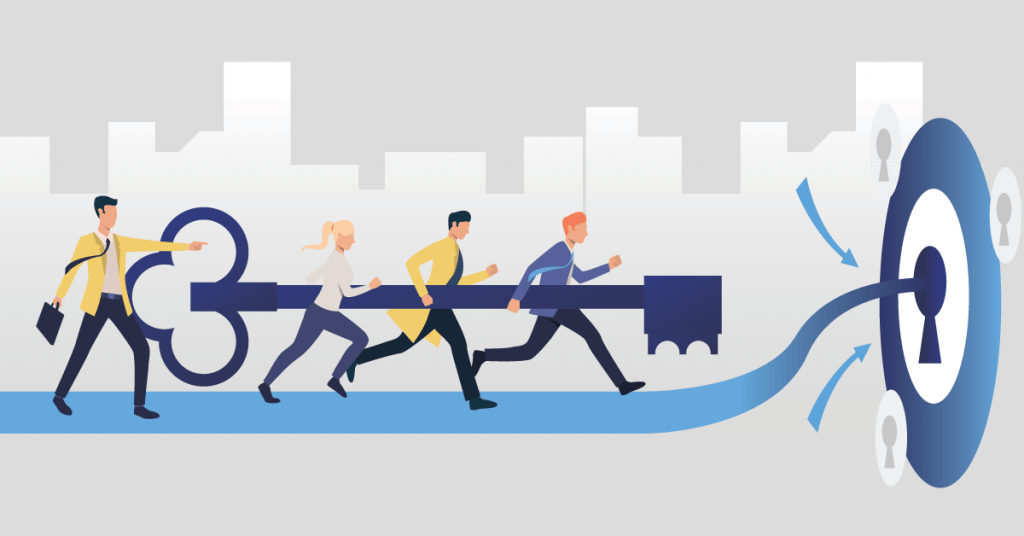 5. Types of values that can be integrated into a blueprint:
5.1 Core values - They primarily manoeuvre all the company's actions. Regardless of any circumstances, these values are never to be compromised. These are the cultural cornerstones and are the reason for the company's distinctiveness. 5.2 Aspirational values- These values are not being practised currently, but the firm aspires to foster them in the future. Before adding these to your list, ensure that they do not dilute the core value. For instance, hard work and dedication are your core values, following which employees are working late hours. If you are planning to add a work-life balance to this list, think twice. This can create ambiguity among employees. 5.3 Permission-to-play values- These values set the basic social and behavioral standards expected of any employee. They do not vary a lot from other companies. One example of this can be 'integrity'. Any company will not accept employees misrepresenting their resumes. 5.4 Accidental values- Accidental values are just added spontaneously, considering every employee's interests and preferences. If these values foster inclusion and diversity, they can prove beneficial in the long run. Leaders and stakeholders should be careful not to make all the accidental values as their core ones. It can lead to confusion and chaos. Out of these, personally, for me, core values form the backbone of a value blueprint. Hence each and every member of the company should inculcate and practice these values. After all, they define your organization. These values can be categorized as detailed above, and the value blueprint can be formed following these steps:
6. Steps to form a values blueprint:
Form a dedicated values blueprint team Create a Values Blueprint Form a value compliance committee Convey the value blueprint to the employees Embed these value blueprinting into your operating system Evaluate the progress for continuous improvement Let's understand each of these steps in detail:
I. Form a dedicated values blueprint team
A team of stakeholders and leaders who can foresee the relevance of the values in the future should be onboarded on a team together. These members are responsible to monitor if the values are being implemented and practiced regularly. Needless to say, the decision-makers (the C-suite executives) will lead and set an example for the team. Hence they have to first comply with the values they decide to blueprint.
II. Create a Values Blueprint
After forming a dedicated team, the team members will brainstorm, prioritize, and finalize the list of values to be included in the blueprint. After multiple iterations, the CEO takes the ultimate decision, and the team then develops the value blueprint. This includes the values and the reasons why the company wants to adhere to these values. It becomes easy for employees to stick to morals and ethics when they know the reasons behind it.
III. Form a value compliance committee
A values committee is responsible for overseeing and supervising the integration of values into the system. Similar to a compliance team of the office, they ensure that the employees do not go against the values for their convenience or even for economic gain. In short, they are accountable for sustaining a value-based culture in your organization. Thus, to foster a culture driven by values, establishing a values committee is extremely important.
IV. Convey the values to the employees
Once the teams are formed, the next step is to communicate these values to the workforce. When you address your employees with utmost transparency and state the ultimate goal with clarity, it inspires them to follow these values with all their might. They will know that they are more than just words on the walls.
Read More The Complete Guide To Building Your Personal Brand Remotely
V. Embed these values into your operating systems
Forming a value-driven business model is not an easy task. One needs to go through a set of protocols to embed them in every operation of the company. The next step after informing the employees is to ensure that these morals and behaviors are consistently reinforced in every system to maintain your credibility. Employees are responsible to imbibe them every day in their performances and the departments they belong to.
VI. Evaluate the progress for continuous improvement
Conveying the values and goals to team members is not the end of this process. Leaders and managers have to revisit the progress at regular intervals. Strengthening these values every day will drive the organization towards better risk management, adapting to the dynamic market trends, and deliver quality service to the customers. Thus, continuous evaluation of performance is necessary to ensure its relevance down the line.
7. Tried and tested pro-tips
7.1 Hire the talent with skills and values
To make sure your organization fosters these values all across, hire a talent pool who do not just have the technical skillset but also has the ability to abide by these values. They will adhere to their core values in any circumstances.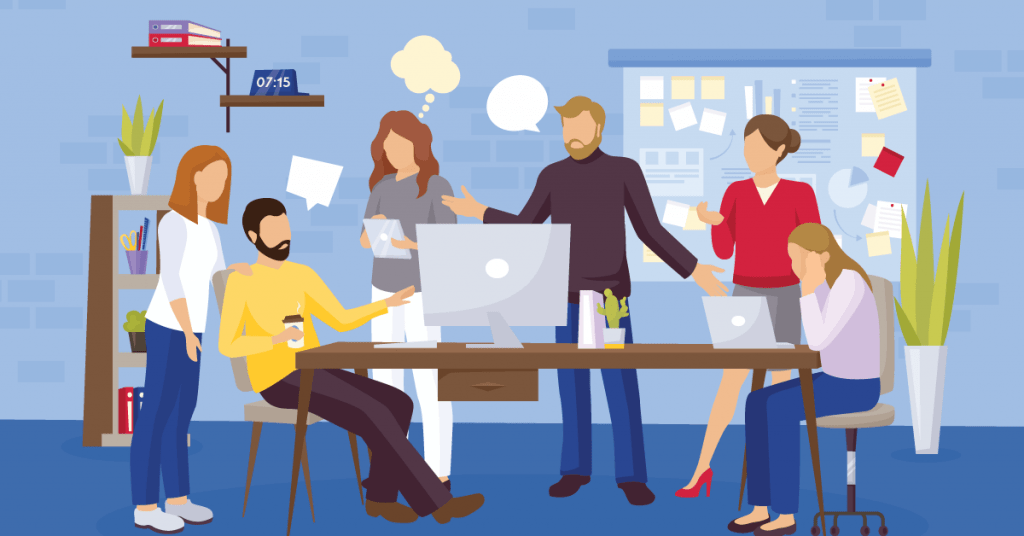 How will you know who fits best? Learn from their past behaviors. While interviewing them, you can ask them about certain problems they tackled. Based on their behavior, you can predict how they will act in the future.
7.2 Create a recognition program
In addition to this, create accountability and rewards. This implies that if the employees defy these values in any way, they will be held accountable and actions will be taken. At the same time, reward the ones who go above and beyond to live by them.
7.3 Build your customer brand
The business world is driven by competition. So how will you build your customer brand? By abiding by your value-framework. This is an information-driven world. Customers or clients will know what's happening in your firm. So when they know what power values hold in your organization, it will help you build your customer brand and increase customer loyalty.
8. Conclusion
A values-led organization sends a strong message to both customers and employees. When they know a shared set of strategically sound beliefs drive the company's success, you'll see higher engagement and performance. Leaders play a critical role in leading, living these values, and also developing processes that provide support to the employees to make decisions based on them. Value-based culture empowers your organization by increasing employee engagement, organizational efficiency, and customer loyalty. Now that you are aware of the myriad of benefits values blueprinting can offer to your firm, has it got you rethinking blueprint planning for your own firm?