The COVID-19 pandemic has cast a shadow on how businesses across the globe operate. With remote working becoming the new normal, remote managers have foreseen the need for remote team management training in order to manage new remote workers better.
How managers lead remote teams to determine timeliness and quality of work. So, if you're searching for inspiration to help get your team get accustomed to being productive while remote,  we've got you covered! In this blog post, we'll discuss 9 remote leadership courses on how to manage a remote team.
So, if you want to know what topics these remote team management training modules cover, how they can add value to your business, and what makes managing remote workers training so special, keep reading! 
But first, here's a quick flashcard of different virtual team management training program for you to glance at:
Best Remote Leadership Training Courses 2023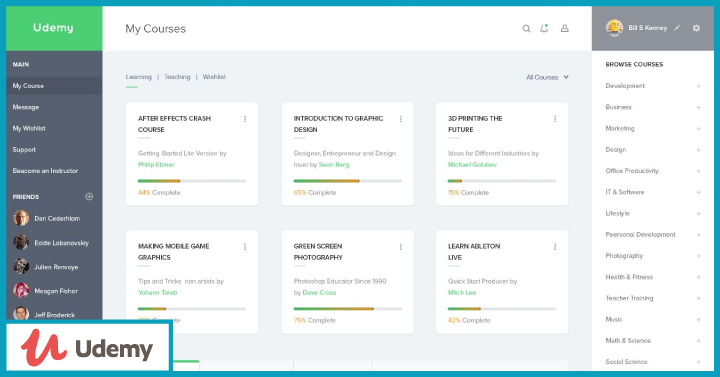 What the course covers:
Learning how to manage a remote team is an important skill. It has become significantly relevant in recent times. If you find yourself struggling to communicate and train your remote employees, "How to manage and influence your virtual team" is the course for you. This remote team management training course talks about the psychological secrets of persuasion. It ensures that your virtual team members do what you need them to. This Udemy offering also highlights the strategic principles of behavior change and the different step-by-step tactics of influence. This remote team management training course has put a lot of thought into helping readers choose the right technology frameworks. The good news is that by learning to build trust in a virtual environment, you'll manage virtual meetings effectively.
Read our full review of 'How to Manage and Influence your Virtual Team here.


What makes this course special:
Though there are many courses online on remote leadership development, what sets this training for managing remote employees course apart is that it doesn't focus on high-level organizational strategies but instead teaches remote managers simple management tactics that can be implemented on a day-to-day basis. This course is also backed up by extensive science-based research on how psychological factors can affect the productivity of a virtual team.
But that's not all...
This remote team management training course has been compiled by Hassan Osman, an entrepreneur who has 15 years of experience on how to manage virtual teams, which means that it's not just theory — it's invaluable practical insights. So if you're looking for a budget-friendly course on how to manage your remote team, look no further.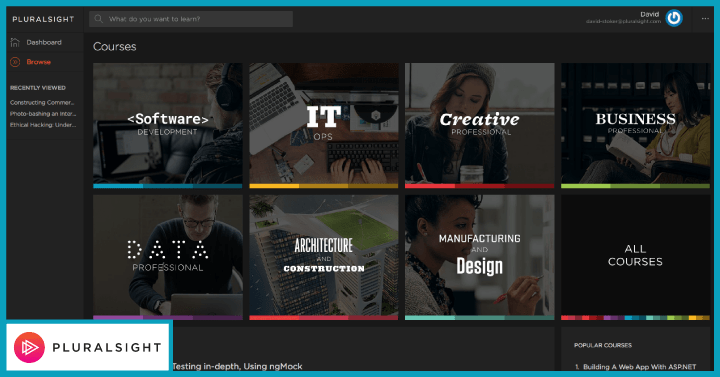 What the course covers:
Managing Remote Teams by Doru Catana on Pluralsight is a well-rounded course if you are looking for managing remote teams training.  The course covers recruiting, communication, performance, culture, and more. Doru Catana is the founder of a marketing agency with clients all across the globe. He believes in authenticity and transparency and brings these elements to the table.
Managing Remote Teams covers the core components of managing your remote team.  These include the different principles of management. Additionally, it talks about the types of management systems, the fundamentals of implementing the right processes, and some tools that can help you along the way.


What makes this course special:
This remote team management course is only 90 minutes. It covers practically everything that you need to know to become an excellent remote team manager. What's different about this course is that it isn't just an intellectual, theory-based class. It involves multiple exercises and practical ideas that you can implement within your team right away. This makes the remote team leadership training course not just informative but also functional. By the end of it, you'll have the ability to recruit a strong, dedicated remote team, improve your communication skills, and create efficient, non-disruptive systems for your remote team.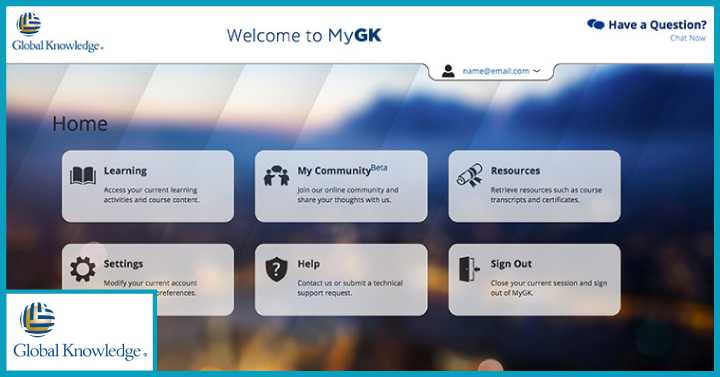 What the course covers:
"Managing Remote Teams" is a course that focuses on improving your ability to communicate with your team and manage them efficiently, irrespective of where they're located. Studies indicate that roughly 93% of communication is non-verbal. So how can you communicate with your team when they're distributed all across the globe? This course answers just that. In 4 hours, you'll learn how to overcome the geographical and logistical challenges of managing remote employees, effective communication, issues to address in meetings, and tips to make your remote employees feel appreciated and recognized. So, if managing remote teams training is what you are looking for, this course can help you.


What makes this course special:
If you're new to the concept of remote team management training or managing your own remote team, you're probably struggling with conveying the right message in the right way. After all, you don't have physical gestures or body language to back you up. Nor do you have the luxury of unscheduled floor time. Through "Managing Remote Teams," you can overcome that challenge. If you're a remote team manager or a virtual project lead working with dispersed groups of people, this training for managing remote employees can prove to be invaluable to you.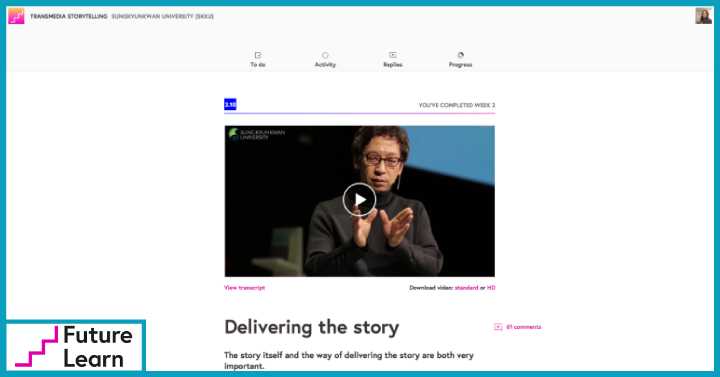 What the course covers:
"Collaborative working in a remote team" is a two-week course with Sophie Pendrell — a digital media expert with over 30 years of experience, now working remotely full-time. This course, developed in collaboration with the University of Leeds and the Institute of Coding, is aimed at exploring the many different challenges and benefits of remote working. Through "Collaborative Working," you'll learn about the different technologies that you can use for remote collaboration, project management tools, how to manage time, workload & projects, and some tried-and-tested strategies for managing your remote team.

What makes this course special:
This is an online leadership course for those with digital skills. It is designed for such workers to incorporate more digital technology for collaboration in their virtual workplace. By the end of it, this course will equip you to use what you learned to create an operational roadmap. You can consequently apply these different strategies and systems in your business.





What the course covers:
"Master managing virtual teams" is an interactive 6-hour online remote team management training program. It teaches remote managers to build and lead efficient virtual teams irrespective of geographical challenges. This course is unlike any run-of-the-mill managing remote employees' books or academic training you've attended before. It features 13 different instructors, 20 videos, assessments & cheatsheets. Through 'Master managing virtual teams' ', you get insights from this remote team management course from some of the world-leading industry experts. In six weeks, no less!
Read all about how to build your authority in a remote environment and the art of delegating tasks while working remotely. You'll also be a pro at managing remote workers training in stressful situations, decision making, and assessing potential employees. The best part is that you'll learn how to manage remote workers and keep them engaged and motivated. I liked how this course didn't forget to mention the importance of coordinated virtual retreats!


What makes this course special:
"Master managing virtual teams" isn't one of those traditional remote team management courses. It's a practical guide, an online classroom, AND a community. You can troubleshoot your hurdles, consult with industry experts within the community, and even learn from your peers. Through this remote team leadership training course, you get to meet fellow managers and team leads who are facing the same remote challenges that you are. You also get access to live masterclasses from across the world. The lifetime membership lets you video call the community, where you can learn something new from real-life case studies prepared by different members. Once you complete the online curriculum, you also gain a certification that proves your skills in managing a remote team.




What the course covers:
More and more businesses are embracing the concept of remote work. Managers and stakeholders have no choice but to tailor their strategies to suit globally distributed teams. And through "Managing Remote Teams," you get an opportunity to learn all those strategies and more.
Udacity, in partnership with Upwork, has created a practical managing remote teams training course that offers advice on topics such as building a remote team culture.  This particular course is a refresher for engineering teams and teaches one to use the Agile methodology and how to use the right collaboration tools. Interestingly it also incorporates team-building exercises that you can try out to build lasting bonds with your virtual team.
What makes this course special:
Having a distributed virtual team means managing people across different time-zones, locales, and cultures. "Managing Remote Teams" is a 1-hour course for people who are new to the concept of virtual teams.  It has been compiled by Udacity and Upwork. This remote team leadership training course teaches you to tackle the challenges of managing remote teams head-on and is essentially a remote working toolkit. It gives you access to rich learning content and interactive quizzes. What better opportunity to learn from some of the best professionals in the industry? Get unlimited access to insights on managing your remote teams after signing up for any one of these remote team management courses. The learning content contains interactive quizzes, trivia, and the opportunity to learn from industry experts. No matter where they are located,  working with distributed teams will never be intimidating again. Trust me on this. And happy learning!




What the course covers:
This course on leading remote teams during times of change is aimed at managers who are expected to bring teams that are geographically dispersed together. It also contains advanced remote communication strategies and tips to block out distractions so that remote employees can remain engaged while working. The remote team management course is delivered online across 6-weeks and gives managers direction on taking their remote and distributed team's performance to the next level. It teaches leaders to put people before projects and to mind MIT, or the most important thing. Given how imperative it is for teams to adapt to change from the present, you should definitely give this course a try if you want to keep things interesting and result-driven!
What makes this course special:
Nothing beats experience, which Karin Hurt and David Dye have in spades. This power couple proves how one can be philanthropic and run the family business. David brings to the table exceptional keynote presentation skills, strategic advisory and leadership training. Besides having 20+ years of experience in customer service, sales and human resources, Karin is also the author behind three award-winning leadership books. The remote team management course is also complemented by interactive sessions with LetsGrowLeader's very own learning lab. This reinforces the concepts taught in the program. The assessments are gamified and results are sent by email or to your phone. You can self-check to see if what you've mastered can bring about a real-world business transformation.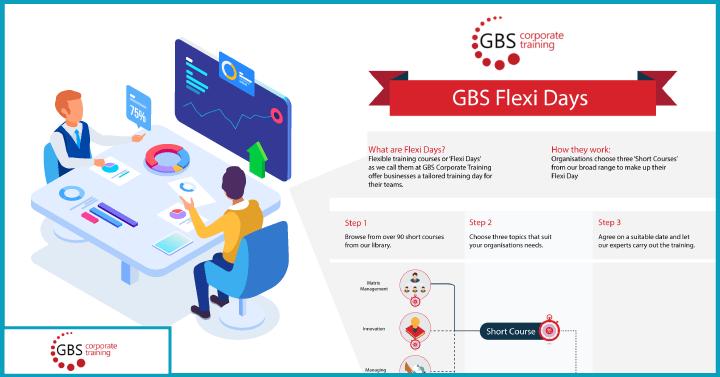 What the course covers:
With the Covid pandemic forcing a large portion of frontline workers to work remotely, the physical distance between managers and the teams they are leading has led to concerns about keeping remote and distributed teams connected. This Managing Remote teams course by GBS Corporation is a one-day remote team management training course. It has been designed to equip managers with the interpersonal skills and managerial techniques to motivate teams who sit in different locations. This remote team management training course will list out challenges faced by remote managers and explore tools and tactics to overcome them. It offers course participants the immersive experience of remote team-building activities to reinforce their learning and develop empathy for fellow coworkers.
What makes this course special:
GBS is a UK-based training organization with over 50 years of experience in client-focused approaches. Their courses are accredited by relevant bodies, such as the Chartered Management Institute. What's a definite plus to this online course is how many modules are covered in a single day. From relationship building, coaching, and delegation to identifying a team action plan robust enough for the future, this remote team management course gives you experience-led insights to help you identify the skills required to manage distributed virtual teams.

What the course covers:
This leading remote teams training course is a part of LeHigh University's Executive Certificate on Management and Leadership. It will run for a fortnight from November 5th-19th 2020 for 2 hours. Participants will need to complete all modules to get credit. The course will contain pointers on effective communication. The emphasis will be on avoiding unscheduled meetings and in ensuring the ones scheduled stick to a predetermined agenda.


What makes this course special:
The Virtual Leadership course is targeted at Senior or Mid-Level Managers who are overseeing a geographically distributed organization or team. If your office has more than one location or is fully remote, the insights from this remote team management training course are sure to benefit you. It is taught by Sacha Connor, Founder of Virtual Work Insider which makes her a virtual leadership veteran. Sacha's Virtual Workforce Employee Resource Group boasts 750 members since its inception in 2011.

What the course covers: 
The Globacs Managing Remote Teams seminar is a 5-day interactive online course. It is suitable for experienced project managers and leaders. The seminar highlights that a virtual team's success goes back to their team leaders' responsibility. It talks about the business benefits of internet communication, such as leaders engaging with top talent globally. It lets you promote your virtual leadership presence and teaches you to strengthen team networks. This remote leadership training seminar also lets you create trust and engagement in a virtual office. 
What makes this course special:
This course lets managers develop the competencies required to lead virtually. It lets you understand the unique stages of team building. What we like is that it also covers conflict resolution and the importance of understanding both domestic and global cultural issues.  It costs USD 2,350 and runs for five days, with the next available slot between 16-20th May 2021.

What the course covers: 
The Leading Remote Teams course by Happy UK is offered as either a 2-hour online session or a whole-day workshop dealing in training for managing remote employees. This remote leadership training course evaluates the challenge and advantages of dispersed employees. The session also coaches attendees on cultivating autonomy and trust in remote teams through a set of tools, models and techniques.
What makes this course special
This remote team management training course is designed for groups of all sizes, with the option to go for a private event if the size is large.  The two-part workshop is interactive and gives you time to practice the models and techniques discussed. The workshop facilitator and other learners will provide feedback at the end of it.At present, there aren't any slots but you can approach Happy UK to be waitlisted for the next session!

What the course covers: 
Bluesky learning's Virtual Team Building is an interactive remote team management training session. It comprises a series of 50+ team-building activities and games that mimic real-world challenges. It lets remote managers respond reflexively to situations and brings out individual leadership styles. The course lasts for 20 minutes (minimum) to 3 hours (maximum) and can accommodate 10-500 participants
What makes this course special:
Bluesky's virtual team management training program has received praise from multinational companies like Nestle and Target. There are 50+ simulations which include the Great Race, Jigsaw Challenge, Team Jeopardy, Bottleneck Challenge and Team Essentials Skills Building.  The course prompts learning conversations and is designed to encourage teamwork.
FAQs
1.What is a virtual team management training program?
A virtual team management training program provides your team with all the processes and tools they need to perform remote work. 
2.What are some of the best remote team leadership training courses?
Some of the best remote team leadership training courses include -
Pluralsight - managing remote teams 
Udemy - How to manage and influence your virtual team
Hubspot - How to manage a remote team
Coursera - How to manage a remote team