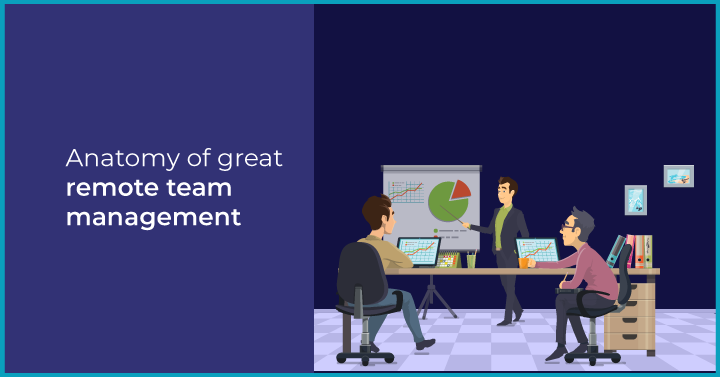 Well-crafted anatomy of remote team management is a recipe for success. When all your remote team management practices are in place, you naturally move towards the path of glory. It also offers an array of benefits to remote teams- enhanced productivity, better work-life balance, autonomy, or more accountability, flexible schedules, and increased employee satisfaction. When you are offered so many benefits, why not create a sound framework to manage your team? This post illustrates and explains what full-fledged anatomy of remote team management consists of. After many experiments, trials, and errors, I have managed to build an effective remote team and decided to write about how I structured them. Along with the anatomy's major constituents, I will also add some tips and tricks to enhance your remote management efficiency. Let's begin,
Anatomy of remote team management
A team of doers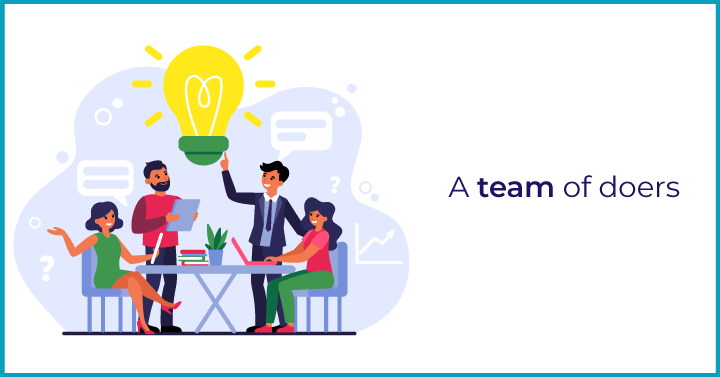 One of the daunting tasks remote team managers face is 'getting things done.' When you are no longer working in co-located spaces, you don't have the chance to go to your employee's desk and check up on their progress. So what do we do in these circumstances? Focus on hiring a clan of doers. Yes, that's right. Hire people with an action-oriented approach. Autonomy is a vital component of remote work's success. When you are sure, your team can work from anywhere, managing them becomes easy. It's a given that you will be required to guide them and support them during the course, but in cases when you don't have the bandwidth to do so, they will get the work done. The work and project will not suffer in this case. A team of doers is, therefore, a crucial component of great anatomy.
Managing remote workers toolkit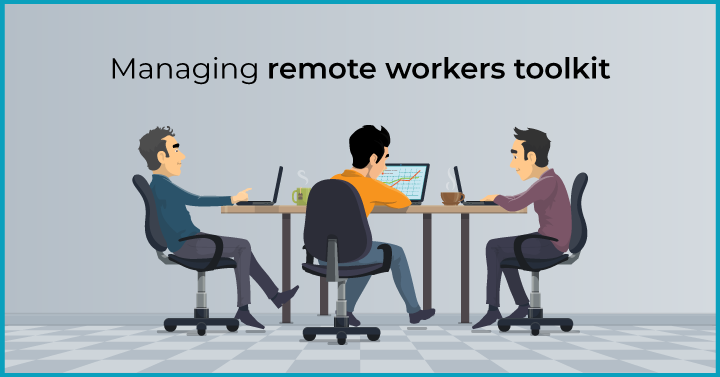 I think we all know now the role of technology in leading remote work to succeed. A manager who dons multiple hats ( he is a leader, a supporter, a project manager, and whatnot) cannot do everything alone. In this case, advanced tools help them manage remote projects and teams better. As much as these tools are beneficial, it all boils down to your team's right pick. Therefore, managing remote workers' toolkit is a critical element of the anatomy of remote team management. An ideal tool inventory for seamless virtual team management is a compilation of tools for collaboration, virtual meetings, video conferences, remote project management, remote team management, scheduling, and invoicing.
Inclusive culture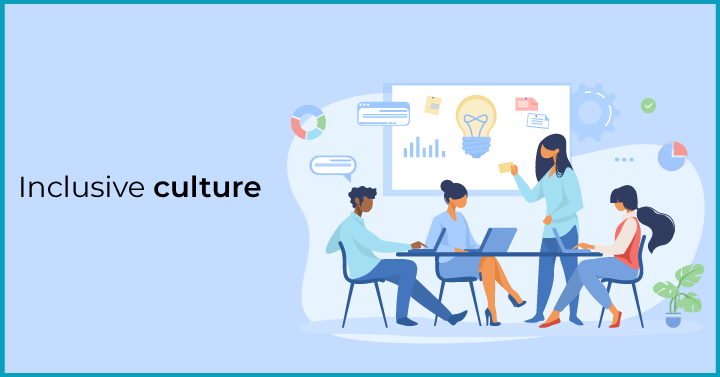 One of the best things about remote work is the absence of any boundaries while hiring. You are hiring top-notch talent from different countries, people who belong to different cultures, following different norms, etc. When I started as a remote team manager, I loved knowing and learning about the diverse culture. It's overwhelming to see the extent to which every place and culture is so different yet tied together in ways. My advice to all the remote managers is to foster and nurture an inclusive culture in the remote workspace. Just because an employee belongs to a different country and observes other traditions doesn't mean he/she does not belong. The sense of belongingness is what will keep your team connected at all times. Hence, ensure you promote inclusivity to eliminate the dreary feeling of being alienated amongst the remote employees.
Transparent communication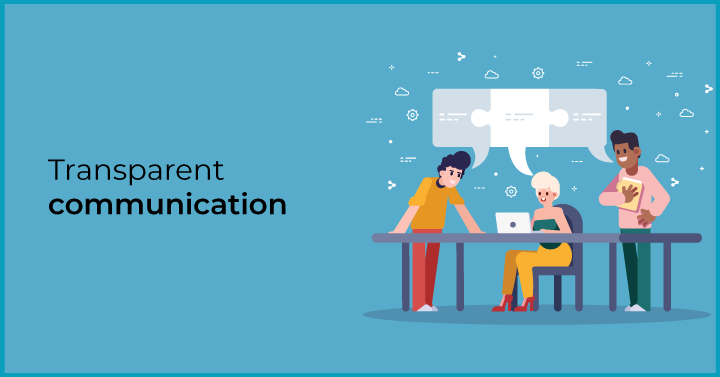 Transparent communication, hands down, is the essential component that keeps the remote work going. If you cannot communicate your goals and expectations clearly, or more so if your employees are not able to voice out their opinions or issues with clarity, the remote team management will become chaotic. People will not be in the loop, and there will be team conflicts and discrepancies, leading to a complete failure. To avoid this and ensure that everyone is kept in the loop, managers should make it a point to convey the company's long-term and short-term goals with utmost clarity. There were times when I couldn't bring transparency, and I saw the uninvited challenges I faced. After mitigating through those tough times, I made sure to be clear and crisp with my words and conducted one-on-ones to know more about my employees. You can always use the tools (e.g., Slack, Skype, Zoom, Samepage) to make this easy.
Well-organized onboarding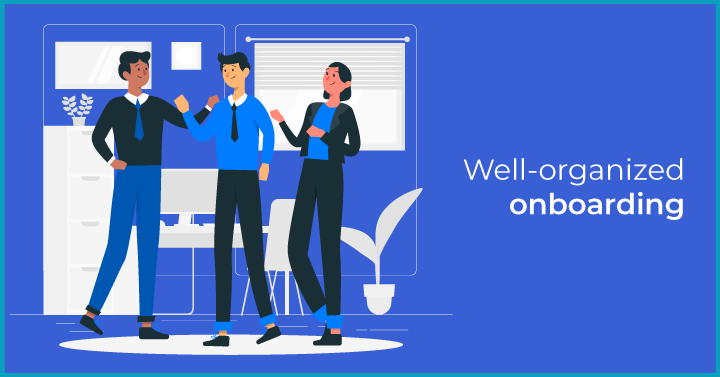 How you onboard your recruits is the deciding factor for their tenure in your firm. We are living in an employee-centric epoch where employees' needs and requirements are placed above all. Thus while you design your onboarding plan, you need to ensure you give them the best joining experience. One important thing to note here is that virtual onboarding is nowhere similar to physical or in-person onboarding. When there is no chance of meeting the employee in-person, it's imperative for managers to go the extra mile to make the employees feel connected and a part of the team. Guiding them through your company's rules and policies, assigning a 'buddy' or a mentor for a walkthrough, and conducting a team call to welcome them aboard helps you form an efficient onboarding program. Another benefit is when your recruits are aware of the work methods and policies from the start; remote team management becomes a breeze. These are the major components that form the anatomy of remote team management. Now that we are aware of the elements let's dive deep into how you can effectively manage your team.
How do you effectively manage a remote team?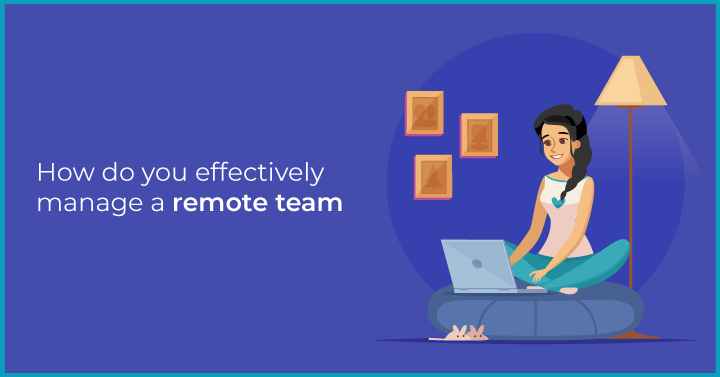 Set clear expectations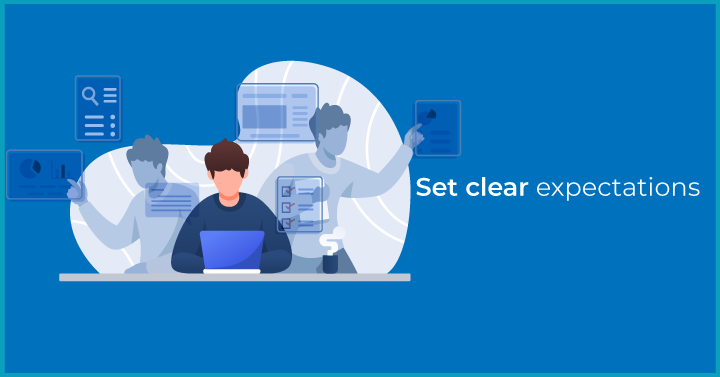 As mentioned earlier, transparent communication is the driver of remote work's success. Thus when you are stepping into the realm of remote team management, setting clear expectations, conveying your goals clearly is imperative. At the same time, managers need to ensure that the goals they set are SMART (S- Specific, M- Measurable, A- Attainable, R- Realistic, T- Time-bound). Clear expectations help employees understand what they are working for and give them leeway to plan their work accordingly. Sharing a common goal ensures that everyone in the team is on the same page and eliminates inefficiencies.
Foster trust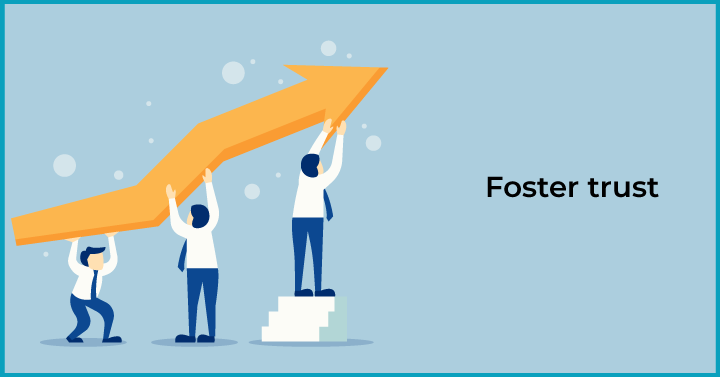 These tips and the components of the anatomy are interwoven. When you hire a clan of doers, that's to reduce the extra work of micromanaging and staying rest assured that they would get the work done. Trusting your employees to complete the work without constant supervision is easier said than done. However, it is also an essential ingredient to manage the team and improve productivity. If you constantly keep nagging the employees, it will only lead to more distractions and disengagement. Having said that, leaving them on their own with no check-ins whatsoever will also lead to chaos. So, ensure not to cross the thin line between micromanaging and practicing accountability and trust your workforce enough to accomplish tasks.
Maintain company culture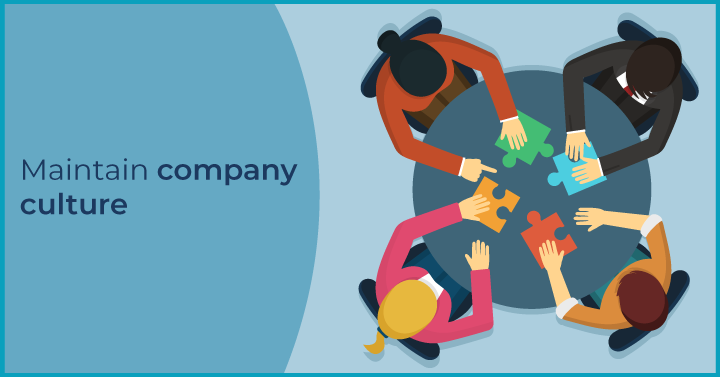 Company culture is the way to keep the core values the same and share the same vision. When your organization fosters a strong culture, it directly impacts your bottom line and sets an example for the employees and the customers or clients. Keeping this work culture alive is all the more important in a virtual set-up. But how do we do this? When I faced this challenge, I mimicked the same practices of our co-located offices in the virtual set-up. We organized virtual team-lunches, carried out various team-building activities, also organized team huddles, and so on. This highly improved my team engagement and gave a boost to productivity. You can follow similar practices to see the results yourself.
Hold feedback sessions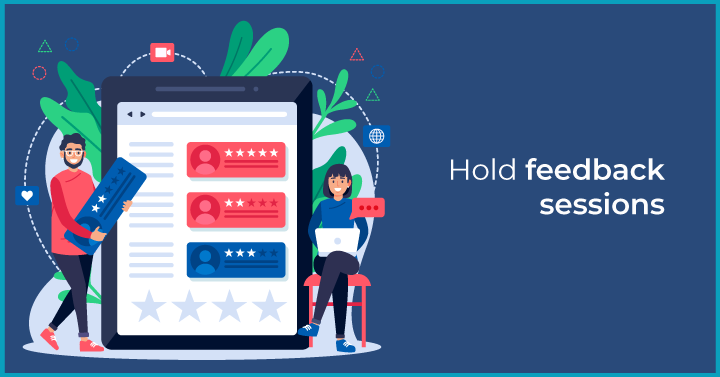 Regular feedback sessions help you know what your team members are up to, what they are thinking if they are facing any issues and also enable you to share some performance improvement tips. It also gives you a chance to improve your practices even further to enhance operational efficiency. Feedback sessions are a great way to align your company's and employees' goals together. After all, your team members' professional growth is equally important as your firm's. Moreover, it also improves employee engagement and makes them feel valued. Thus, managers should keep feedback sessions in their schedules to check-in on employees' progress.
Practice flexible scheduling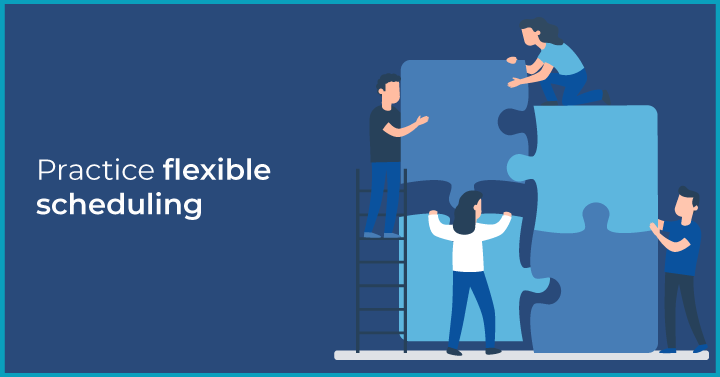 This one is a given. Work flexibility is the major benefit of remote work. So how can we keep our employees from availing this benefit? Managers should focus on the results rather than the number of hours clocked in. They should also consider the time zone differences and their most productive hours. After all, when you are yearning for the best results, you need to give the employees the flexibility to do so (as long as the deadlines are met). In fact, in these unprecedented times when employees have duties of being a worker, a parent, a partner, and so on, the onus is on leaders to give them what they need to achieve the results without any distress. These tips if practiced regularly will show promising results and will help you manage a remote team without a hitch. However, all the measures you take will be in vain if your team isn't motivated. Given the current unrest that has caused distress amongst everyone, motivating your team is critical to ensure your project's success. Otherwise, it will lower productivity and eventually affect the quality of work. So, let's take a look at ways to keep your team motivated,
How do you motivate a remote team?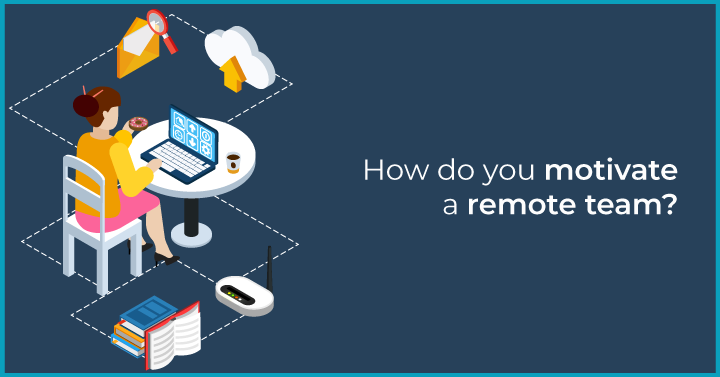 In addition to following these proven practices, motivating your teams requires you to take extra effort to build a connection with the team. Helping them understand that you are all in this together, giving them the extra hand of support will boost their motivation and help them keep going. Some ways to do so are connecting with them via one-on-ones, rewarding them when they excel and taking some employee well-being initiatives. A great example is Twitter who has a clinical psychologist available at all times for workers, summer camp workshops for parents to engage their kids, and so on. When a leader and a firm considers everything, from your schedule to your personal obligations, what more do you want?
Anatomy of remote team management: Conclusion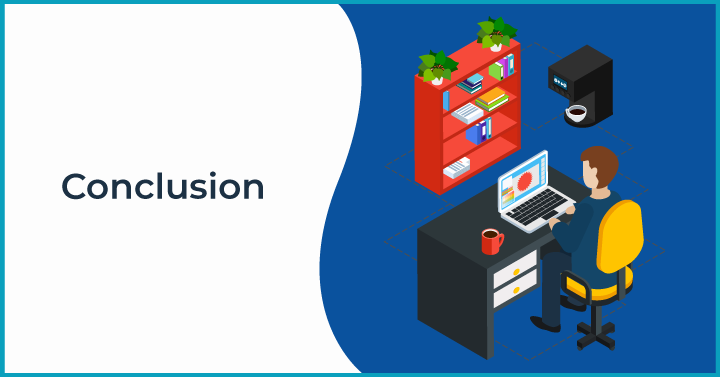 Forming the right framework or the right anatomy for remote team management will help you lead the team successfully and navigate through the uncharted territory of remote work. Once you provide everything that your team needs to be productive, your remote team will feel motivated and work with all their might to ensure the project's success. The above-mentioned components of the remote management framework and additional tips and tricks to lead the remote will help you attain the success you long for. What else would you like to add to make remote team management even better and easier?