Did you know that  73% of the global workforce have opted to continue working in a remote setup according to this Microsoft 2021 survey. The results are a testimony to the fact that brick-mortar work spaces need not be the norm to run a business or work efficiently. 
Let's dive in to understand the different kinds of remote team management software available in the market today. These could be communication and collaboration tools, tools to schedule meetings or book meeting rooms, tools to schedule staff, attendance tracking or time management tools and lots more. You can learn how to leverage the functionalities of these software to enhance productivity of employees or teams in an organization. 
To gain better insights into how you can optimize team productivity, have a look at our article on workforce management software.
1. What are Remote Work Management Tools?
Remote work management software can include helpdesk tools, video conferencing software, time-tracking tools, remote employee engagement software, and more. A great case in point is Sorry I was on Mute, a fully distributed and remote blog resource management company. With the perfect mix of communication tools that include video conferencing via Teams and Skype for daily meets, team building or work collaboration, the company has successfully transitioned from an in-office to hybrid and now remote work set. 
2. How Do You Manage Remote Working Teams?
The use of effective communication and collaboration tools  are the key drivers to success when it comes to managing remote working teams. Thanks to the advancements in technology,  a virtual conference or daily huddle would feel the same as if it were in-office thanks to conferencing and collaboration tools such as Slack, Zoom, Google Meet, Skype and more. 
3. Types of Remote Team Management Software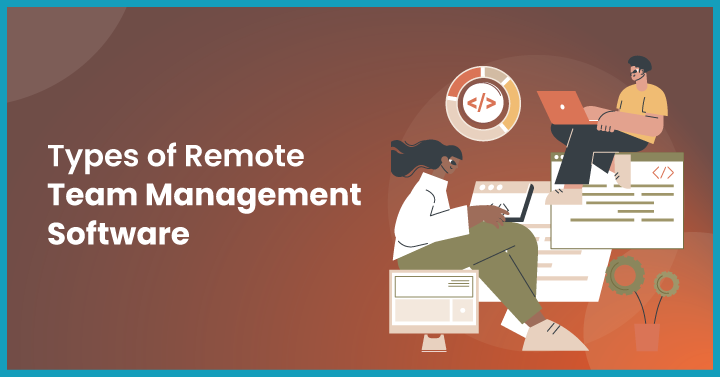 3.1  Helpdesk Software
A good helpdesk software should be customer or client centric and focus on resolution of queries and grievances in the most convenient and prompt manner. Helpdesk software tools should leverage AI technology, workflow automation and integrated ticketing support systems to create a central communication hub that's easily accessible for remote users in the workspace
3.2 Project Management Software for Remote Teams
The right tools can make all the difference when it comes to managing workflows, collaborating online, communicating effectively through meetings and staying productive in a remote work setup. Integrated office tools typically have all-in-one software to manage remote workers with different modules that can be used to run projects and teams. 
3.3 Meeting Scheduling Software in Different Time Zones
For smooth meeting sessions that are well–coordinated and hosted, meeting scheduling software tools are the right choice. These tools can be used to help schedule meetings among distributed teams in different time zones and sync calendars to update details. 
3.4 Hot Desk Booking Software
Hot desk booking software uses tools used to book workspaces online and help in space planning and utilization for organizations that use remote and hybrid work models . An efficient software should be typically compatible with desktops and mobiles for convenient access even on the go. They also feature visually rich maps of floor plans, analytics and external tool integrations for enhanced functionality. 
3.5 Remote Collaboration Tools
Remote collaboration tools facilitate smooth collaboration and communication among distributed teams. Some of the best remote management software have platforms that can be used to chat, call, video conference and share files or voice notes when interacting for projects or business goals. These are also excellent ways for managers to plan and execute workflows while remote employees can use these kinds of platforms to stay connected. 
3.6 Video Conferencing Platforms
Video conferencing platforms use the latest technology to provide the best communication and  collaborative experiences through conferences,  webinars and meetings for remote or hybrid workforces. The latest platforms such as Zooms, Skype, Slack or G-meet provide excellent features such as screen-sharing, webcam compatibility, integrated chats, performance reports besides HD video and audio quality.
3.7 Remote Time Tracking Software
The best remote time-tracking software is used to monitor time and provide additional timesheet functionality such as performance analytics and reports. They should be able to seamlessly integrate with payroll and project workflows to ensure productivity goals are met. 
3.8 Open Source Timesheet Software 
Open source timesheet software is best suited for those on a budget. Besides tracking time entries, the software is designed to ensure productivity goals are met by integrating with databases to generate different performance reports besides cross-functional management of various divisions. This is especially important for remote teams who work across distributed locations as they need to collaborate and communicate with various teams and divisions. 
3.9 Work-from-Home tools to boost Productivity 
Remote workers can greatly benefit from work-from-tools or remote productivity tools that can help them stay focused and complete work as planned. There are plenty of customizable tools that feature distraction blockers, planners for tasks, progress markers, and even reminders or alerts for short breaks and refreshers
3.10 Employee Recognition Software
Employee recognition software are performance-based, employee-centric reward programs that companies use to acknowledge and recognize deserving employees. Done in a bid to boost morale, praise good work and enhance productivity, this kind of software can have different integrated modules that can be customized to suit company values and goals. 
3.11 Employee Monitoring/Tracking Software
While remote work is synonymous with more flexibility in terms of work hours or location, organizations need to have certain systems in place to be able to effectively track the number of hours worked, progress of a project, activity logs and more to ensure everyone is aligned to the same goals. Employee monitoring software provides the right platforms or tools to help remote workers stay focussed and on track while giving real time updates to employers so it's a win-win for both. 
3.12 Room Scheduling Software for Meeting Rooms
Room scheduling software is designed to help plan and schedule meetings by tracing availability of meeting rooms. The platform usually has real-time information on vacant or booked rooms, availability of equipment and to provide data or reports on booking patterns and room scheduling numbers so organizations can take note.
4. Features and Criteria
The various features that a software should include:
Integration – A good piece of software should be able to seamlessly integrate with other external tools and apps to provide added functionality. 
Reliability – In the event of sudden system failures, bugs or other issues, a software should have a reliable operating system that can buffer the lags. 
Compatibility – It's vital for software to be compatible with all kinds of devices and tools to ensure smooth running.
Expandability – With constant technology updates, an efficient software should be able to accommodate or expand on functionality.
Safety – Safety and security for a software should include authentication, cloud-based infrastructure, data encryption, compliance and more. 
5. Best Remote Team Management Software 2022 
5.1 Best Helpdesk Software for your Remote Teams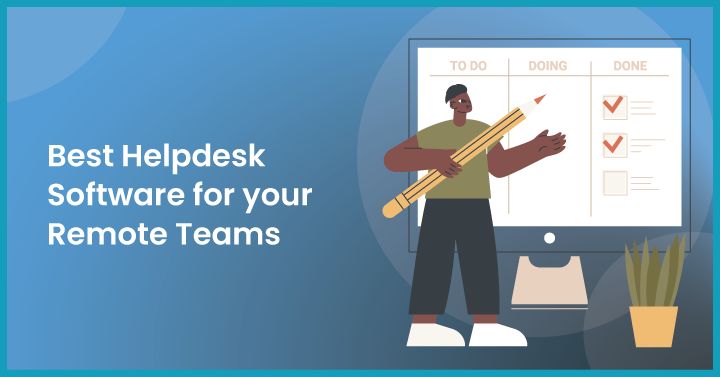 5.1.1 Zoho Desk - Best Helpdesk Software for Small to Medium Enterprise Who Need to Automate Their Ticket Support System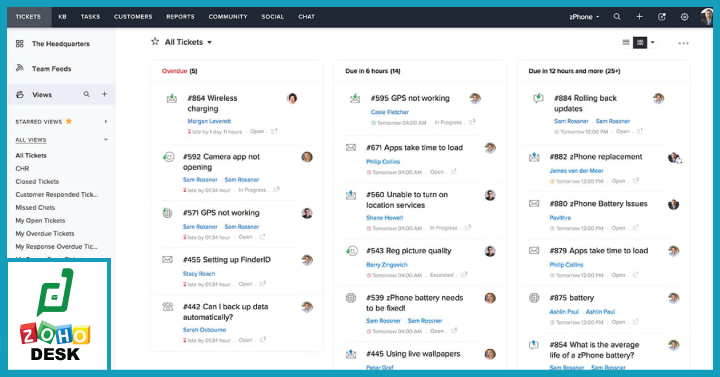 Founded in 1996, Zoho Desk is a helpdesk software that can be used by vendors, enterprises, businesses, and large teams. The software comprises features such as ticket management, Zia (AI-Assistant), Self-service, Extensibility, Agent productivity, Automation Insights and impact and Security. With over 60 million+ users such as Lycamobile, McAfee, and Daimle, this is one of the best in the market. 
Why we like it -  Customer service requests can be easily and conveniently tracked across multiple channels that include social media,  email support, mobile app, and dedicated help centers.
5.1.2  Front - Best Helpdesk Software for Multitasking Queries Through Chats, Support Tickets, SMS and Emails Through Single Inbox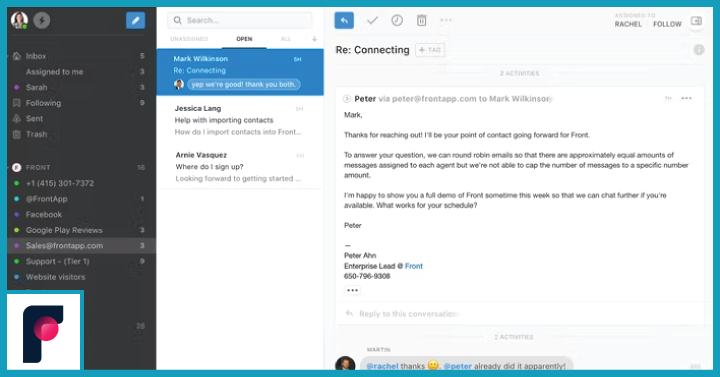 If your organization needs to manage chats or emails, and support tickets  all in one inbox, then Front is the best help desk remote management software. Founded in 2013,  in Paris by Mathilde Collin and Laurent Perrin, Front has now expanded its reach and also has U.S. customers such as  Etix, Pilot, and Jukin Media. Some of the features include workflow management. remote team collaboration, universal inbox, multi-channel communication among others. 
Why we like it - Front provides you with an option to choose team members who have relevant experience in managing queries of a specific type for smooth resolution. 
5.1.3 LiveAgent - Best Helpdesk Software for Excellent Customer Service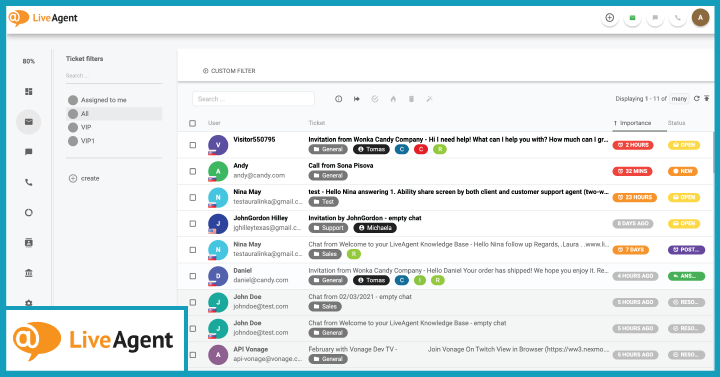 Organizations looking to streamline communication and workflow processes will find that LiveAgent is one of the best help desk software out there with its all-in-one interface. It was founded in 2004 by Andrej Harsani and Viktor Zeman. Some of the customers are Forbes, Airbus, and NASCAR. 24 x 7 customer support, free set up, customer portal, advanced ticketing, social media, call center and live chat are some of the USPs of this software
Why we like it -  You can connect customers or client using over 200 integrations for enhanced functionality and 130 features that work with a wide range of tools such as video calls, emails social media, contact forms, and more 
To read more about helpdesk software, read our full article here 
5.2 Best Project Management Software for Remote Work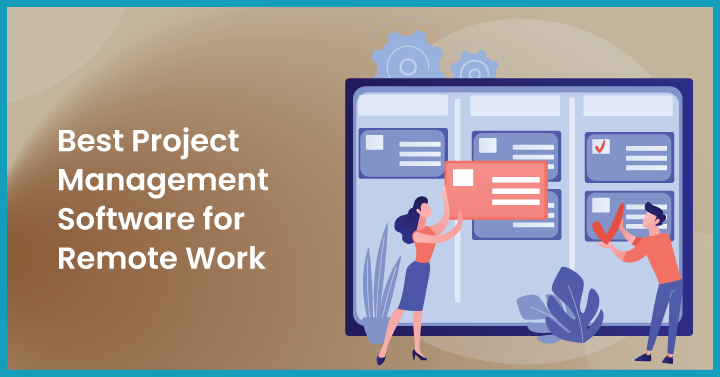 5.2.1 Clubhouse - Best Remote Work Management Software for Cross-collaboration Among Remote Teams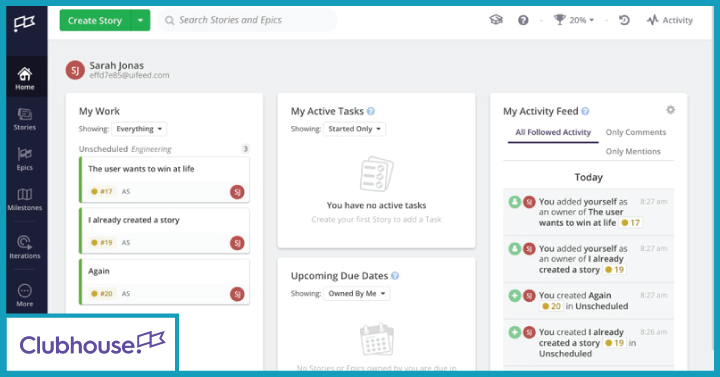 Clubhouse as a remote team management software offers solutions for remote, engineering, and product projects. Use the knowledge base to record insights, reviews, and other significant data. The in-built dashboard provides detailed visual information on the project's progress and resource utilization. To keep track of time being used, there's an hourglass function that shows much more time needs to be taken for task completion.
Why we like it -  The integrated dashboard lets you view a project from start to end and mid-way at any point to track progress and aid in planning accurately 
5.2.2 Trello - Best Remote Work Management Software for Customizations and Expansion of Workflows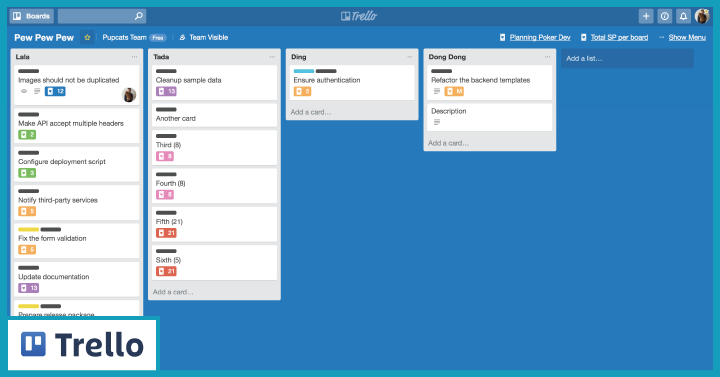 Trello was acquired by remote project management software giant Atlassian in 2017. The web-based platform can be used to build online Kanban boards besides being used as a task management tool to help in creating more efficiencies for team management. 
Teams can stay connected by using the dashboard's integrated conversation channels to connect teams throughout work hours.
Why we like it - Trello's interactive platform enables remote teams to efficiently collaborate in real-time through its cue-card system that sets priorities for tasks to be completed. 
5.2.3 Airtable - Best Remote Work Management Tool to Build Collaboration Platforms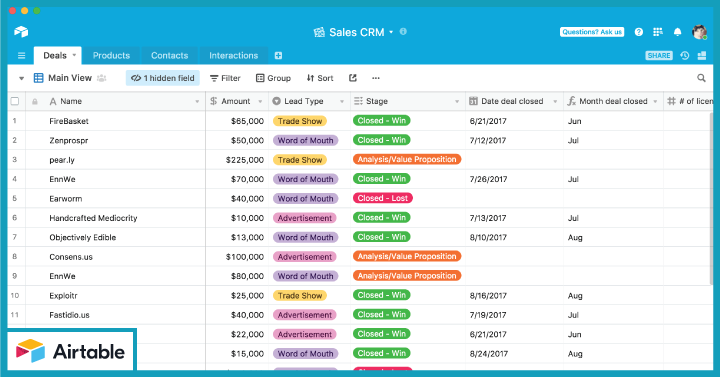 First launched in 2013 by Howie Liu, Andrew Ofstad and Emmett Nicholas, Airtable is a remote team management software that functions as a spreadsheet database  to organize and store work for multiple remote-aided projects easily and conveniently. Remote teams can use the templates to set task updates, notifications and reminders besides collaborating and communication in real time.
Why we like it - Airtable comes with an integrated spreadsheet and multiple selection features to group, sort and filter data besides standard templates. 
To read more about remote work management tools,  read our full article here
5.3 Best Remote Meeting Scheduling Software for Remote Workers in Different Time Zones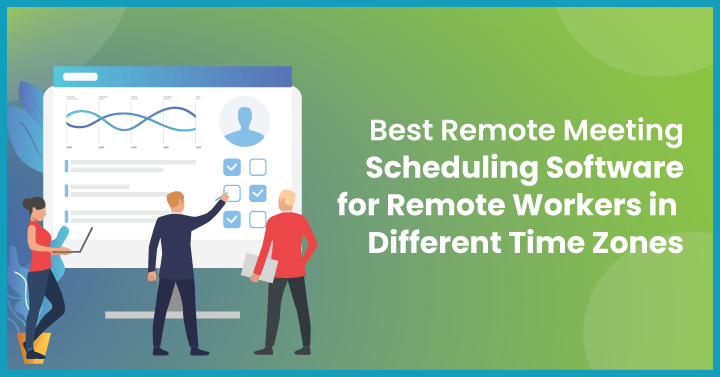 5.3.1  Spacetime - Best Meeting Scheduling Software for Coordination Among Distributed Teams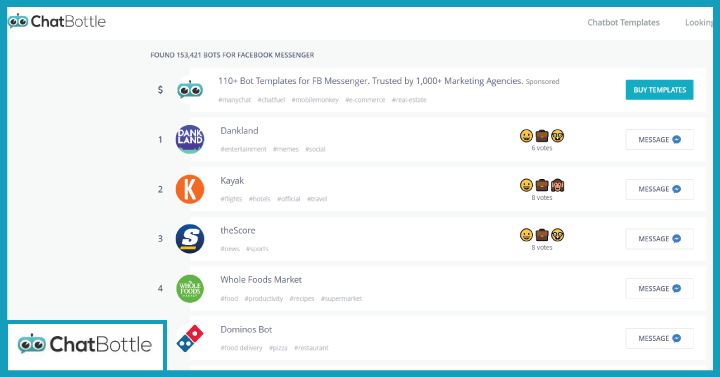 Slack bot Spacetime is the perfect integrated tool for teams who use Slack as their primary mode of communication. Team members can enter their location details and work hours,  schedule meetings and let Spacetime convert the time based on the various time zones of individual members to ensure everyone is on the same page..
Pricing (Slack): 
Free: Basic plan
Paid: 
Pro – $6.67/m per active user
Business – $12.5/m per active user
Enterprise – Contact sales
Why we like it - Spacetime has a web interface and a Slack bot that provides more advanced functionality for users. 
5.3.2 Boomerang - Best Meeting Scheduling Software for Schedule Email Communication at Your Convenience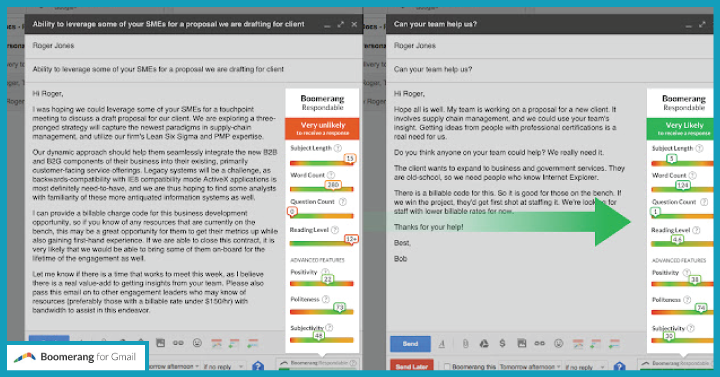 Boomerang makes it easy and simple to compose an email now and schedule it to be sent at a time-zone-appropriate period for all team members. Users can schedule meetings and set reminders for follow-ups messages too. Their patented one-click calendar scheduling feature lets you do all the work needed to get onto a meeting right through an email. All you need to do is feed in meeting invite details from your inbox into the calendar. 
Pricing:
Free: 30-day trial plan and a basic free plan.
Paid:
Personal: $4.98/m
Pro: $14.98/m
Premium: $49.98/m
Why we like it - Boomerang's patented Magic Live Calendar syncs all events and meeting details across all kinds of email or calendar apps that guests may use to check their emails. 
5.3.3 TimeTemperature.com - Best Meeting Scheduling Software for World Time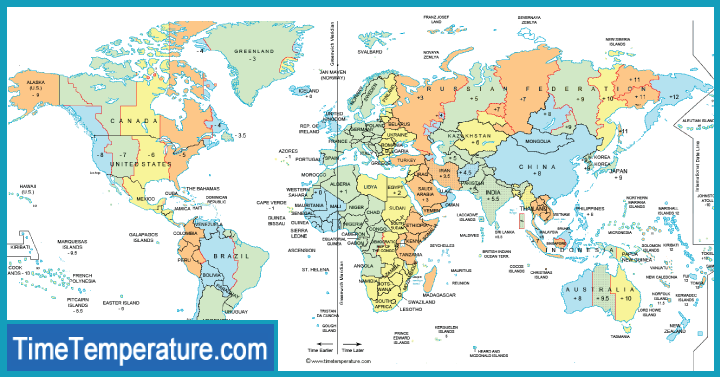 With multiple tools such as Time Converter, Meeting Planner, Custom World Clock, UTC Converter, TimeTemperature.com is an excellent remote team management software that can be used to plan and schedule meetings in different time zones. Select the time and date for the future and make daylight savings time adjustments.
Pricing: The tool is free to use.
Why we like it - The simple user interface is easy to navigate and offers a wide range of time tools to choose as needed across different countries or time zones.
To read more about meeting scheduling and booking software, read our full article here
5.4 Best Hot Desk Booking Software to Manage Remote Workers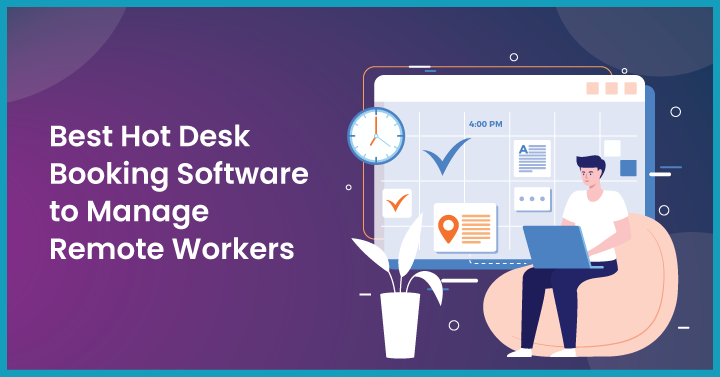 5.4.1 Eden Workplace - Best Hot Desking Booking Software Option for Hybrid Work Models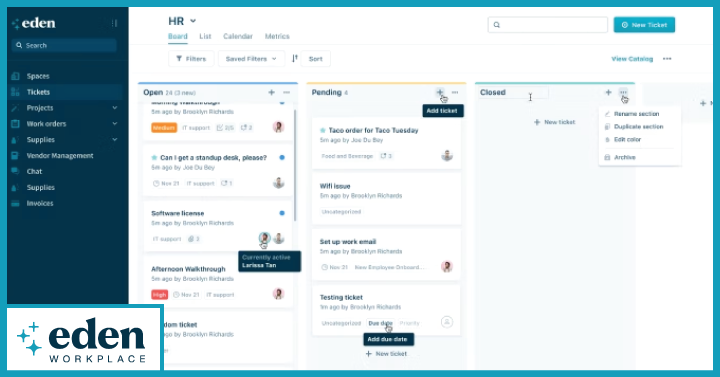 Eden Workplace is an economical choice with a modular setup that's designed for  hybrid work models. The desk booking software's interface features room scheduling, visitor management, desk booking, and internal ticketing for HR requests and more. Using the embedded ticketing system, you can raise queries or seek resolutions as needed. Use the detailed metrics that it provides to make vital decisions on space optimization and cost effectiveness.
Why we like it - This combined HR and workplace platform's desking option has multiple integrations with tools such as Teams, Google Calendar, Slack for desk bookings. 
5.4.2 Skedda - Best Hot Desking Software for Customized Bookings and Self-service Bookings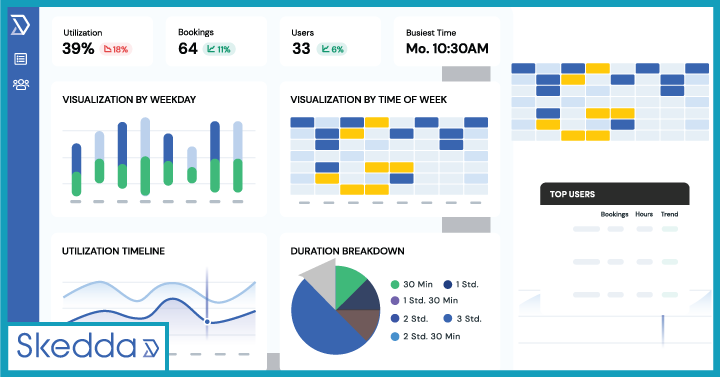 Skedda's smart scheduling platform can be easily customized and set up with automation rules. You can review free work spaces through their interactive floor plans and make bookings. The system integration network includes Microsoft Outlook, iCloud, Google Calendar, Google Workspace), Teams, Slack, Trello, Basecamp, Mailchimp, and more.
Why we like it - Skedda's user experience is excellent with its interactive map-centric booking system and unified customer support. 
5.4.3 iOffice - Best Hot Desking Software With a Single Interactive Platform for Space Planning and Management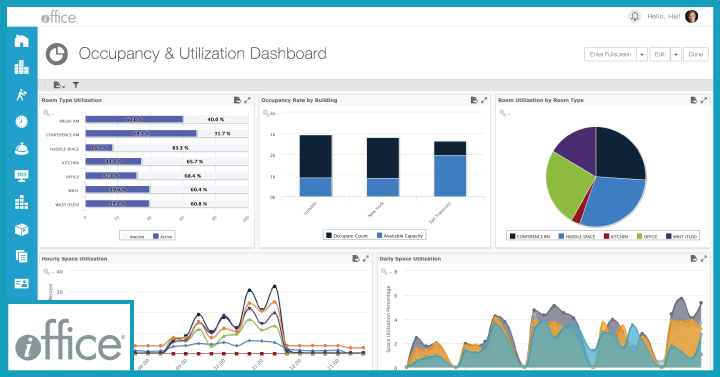 You get details on the booked number of spaces, average duration of booking sessions and patterns in booking activities that make it a popular hot desk booking software. 
The tool has an integrated iOFFICE Insights module that provides real-time information on space utilization.
Why we like it - You can pre-plan your space planning action plans using maps to avoid any misplacements or errors while employees can continue to work minus the interruptions. 
To read more about hot desk booking software, read our full article here
5.5 Best Remote Collaboration Tools to Manage Remote Work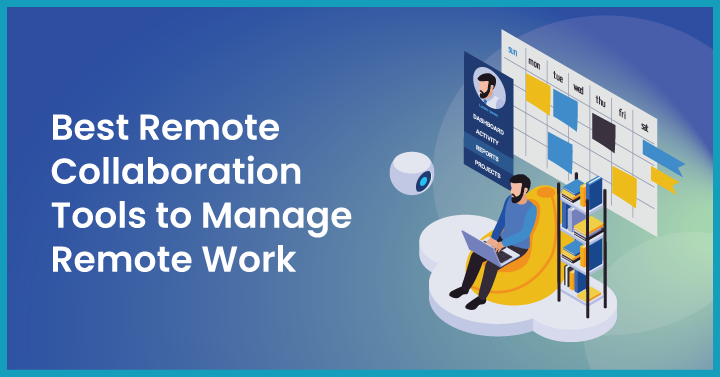 5.5.1 Glip Best remote collaboration software with an all-in-one platform to organize teams 
Glip as a team collaboration tool can be used for screen sharing, video calling, real-time chat , task management and file sharing. Conversations can be filtered by date or projects. The free 500 minutes of video calling are included in the free plan while the standard plan has double the number of minutes per user on a monthly basis. 
Pricing
There's a free version, and the Standard plan is just USD 5 and has unlimited chats, storage, and integrations. 
Why we like it - Glip lets you categorize and plan teams around specific topics or projects as a team collaboration and messaging app 
5.5.2 Otter.ai - Best Remote Collaboration Software Tool for More Productive Meetings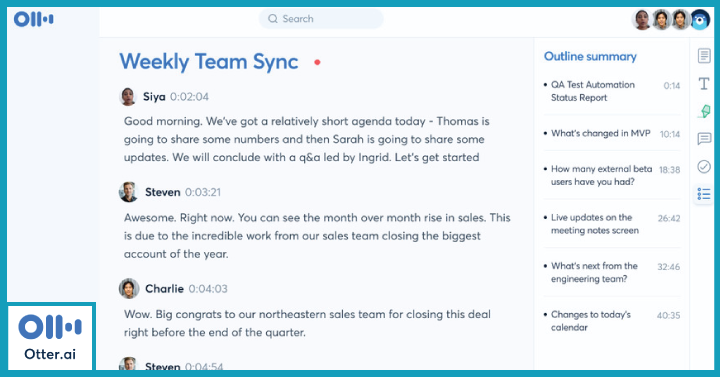 Launched in 2016, as a team conversation tool for individuals, teams, and education,  Otter.ai can be used to generate voice conversation and meeting notes records. It uses machine learning and artificial intelligence  to decode speech transcripts. 
The team collaboration package provides captions for podcasts, videos, and interviews. Identify speakers in meetings, transcribe in real-time, simplify searches to generate a keyword word cloud, and sync Zoom cloud to go back to group calls.
Pricing
There is a free trial and demo. The team edition is priced at USD 30, and custom pricing applies for the enterprise edition. 
Why we like it - You can access meeting notes that are automatically recorded to ensure all participants are aligned for more productive and collaborative meet sessions
5.5.3 Toggl Plan - Best Remote Collaboration Software to Stay on Track and Deliver Projects on Time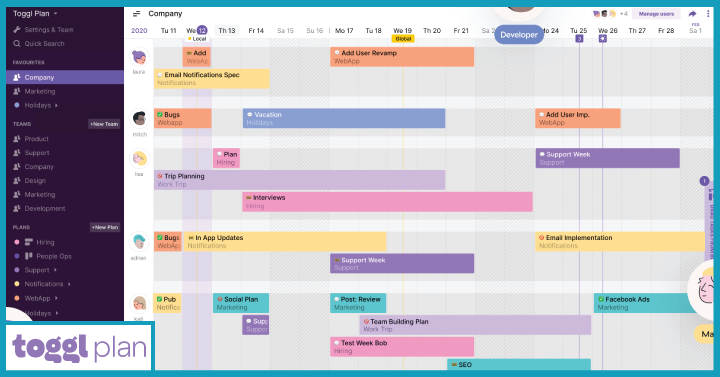 Toggl Plan as a remote team management software has individual modules for project management, task management and team planning. Use the Plan view to give you a visual dashboard for project deadlines. Its drag and drop interface can be used to plan and schedule tasks.
Pricing
5 users can get on to the free version, while the annual and monthly billing comes out to be USD 8 and 9, respectively.
Why we like it - The tool has an easy-to-use drag and drop feature to edit timelines and evaluate project progress and take timely action if needed. 
5.5.4 Slack for Work Collaboration - Best Work-from-home Tool for Remote Collaboration With Other Teams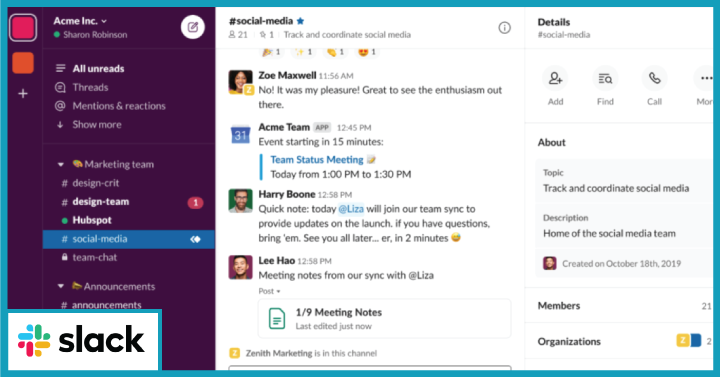 Slack streamlines communication through its direct messaging and private organized spaces called channels. Designed for all kinds of team sizes, it's got all the necessary communication and collaborative tools at one place to stay productive. To collaborate on projects, make calls, host meetings, or share files easily.Slack can be integrated with different task management tools to help you categorize and prioritize work, receive alerts and notifications
The Basic plan is free and the paid plans have three pricing structures that include Pro for $2.67 per user on a monthly basis, Business for $5 per user on monthly basis and Enterprise that's customized at the sales level. 
Why we like it - To get started on any project or team related work, all you need to do is create a new Slack workspace without the need to download files or install setups.
To read more about remote collaboration  software, read our full article here 
5.6 Best Video Conferencing Platforms To Manage Remote Work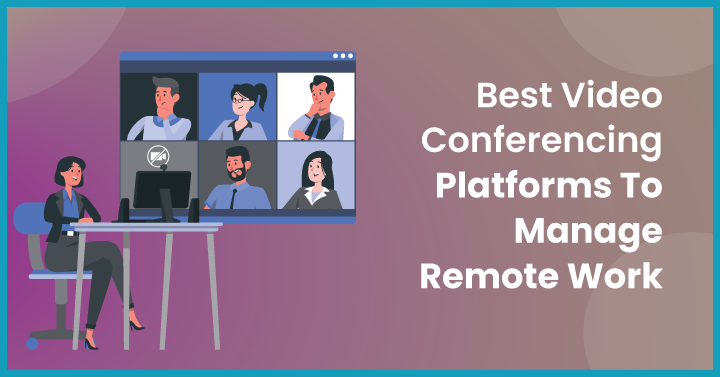 5.6.1 Microsoft Teams - Best Video Conferencing Software for Large Scale Audiences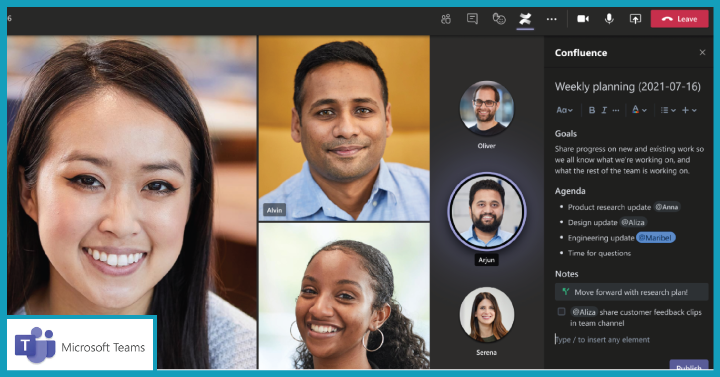 Microsoft Teams as one of the best video conferencing tools facilitates remote collaboration through meetings, chats, video calls, file sharing and more all at one place. You can access data or information through the built-in cloud storage to work information or data and work on documents through file sharing. Teams can host up to 100 participants for 60 mins free per session
Why we like it - Team has customizable options that can cater to audience or project sizes of all kinds making it the choice for small, medium or large scale enterprises
5.6.2 Google Meet - Best Video Conferencing Software for Meetings on the Go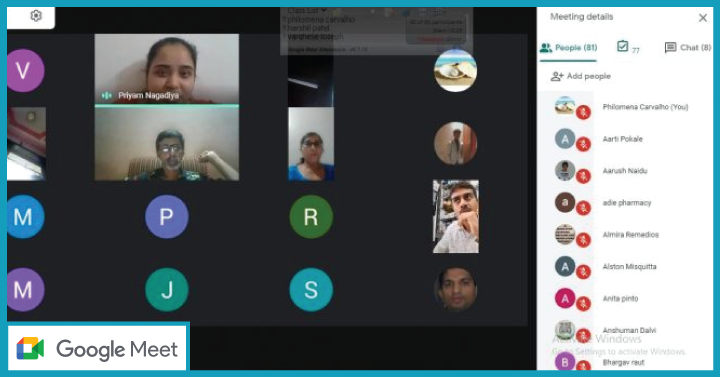 Google Meet is yet another video conferencing tool that's designed to host safely encrypted meetings even while on the go. You can download the app or use a browser. Business owners can access advanced features when they upgrade to Google Workspace Enterprise that provides  attendance reposts, advanced security, live streaming, and more.  The basic version can host 100 participants for individual 60-minutes sessions each. Google Meet also offers Live captioning during meetings  and various layout options to view participants.
Why we like it - The 'New Meeting' feature makes it easy to share a link with attendees and begin a meeting anywhere. As one the latest enhancements, Google Meets enables you to pin a presentation, participant, or a maximum of 3 items during a session.
5.6.3 Zoom - Best Video Conferencing Software to Streamline Communication and Collaboration Among Teams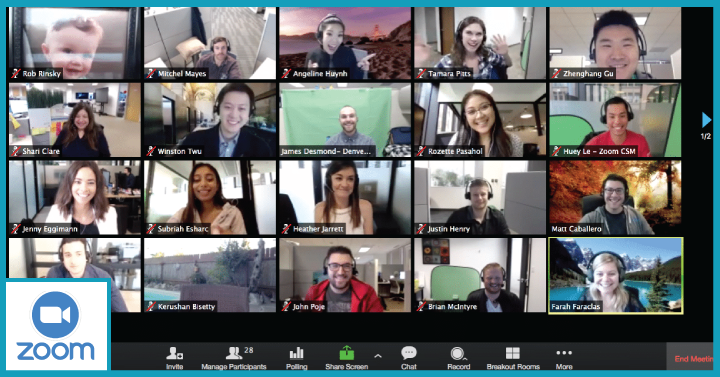 Zoom is a popular video conferencing platform designed to enhance communication and collaboration across multiple devices and  schedule or start meetings from Outlook, Gmail, or iCal. Participate in enterprise-grade conference sessions from desktops, mobiles, and specific Zoom for Home Devices using this remote team management software. It seamlessly syncs the calendar with online events, meetings, webinars, phone and chats and saves records of meetings as transcripts to the cloud or  locally.
Why we like it - With new features such as Zoom Whiteboard that takes the collaborative experience up a notch and Zoom IQ that's especially designed for sales, this tool has much to offer in terms of user experience. 

To read more about video conferencing platforms, read our full article here 
5.7 Best Remote Team Management Software for Time Tracking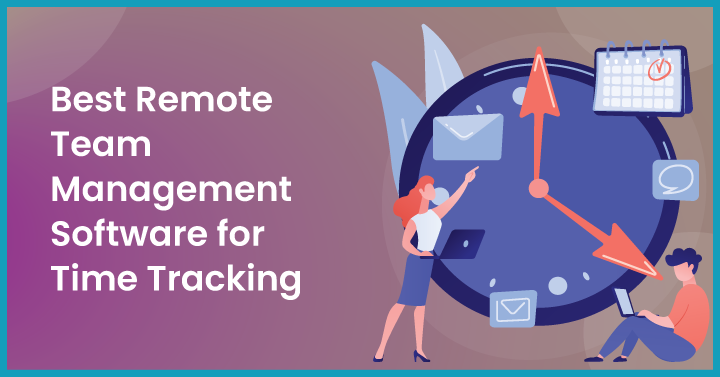 5.7.1 Connectteam- Best Time-tracking Remote Management Software for Deskless Employees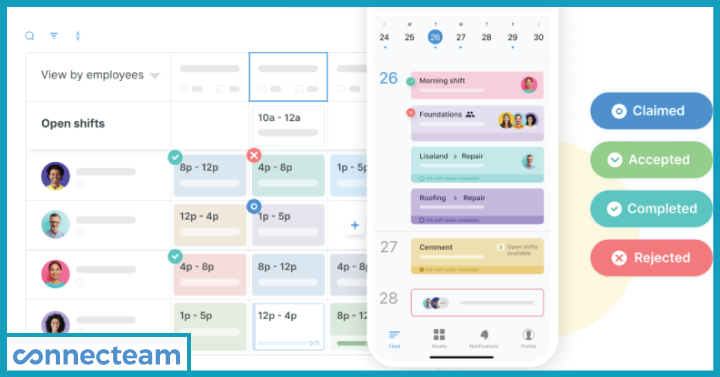 Connectteam as a comprehensive  employee management solution provides employee communication, employee training and scheduling, time clock, digital forms and checklisting, You can track work hours on internal jobs and external projects and collaborate with employees who are regularly on the go with this remote team project management software. .Connectteam's also has an on-site kiosk station within time tracking that enables team members to log in and out through a single hub using personal pin codes. You can use the visual flags to track bulk-shifts, overtime, breaks, and absences.
Why we like it - The all-in-one app's time tracker uses a one-touch clock in and out feature and GPS locator to record time easily 
5.7.2 TogglTrackAbout - Best Time-tracking Remote Management Software for Improved Productivity in Large Teams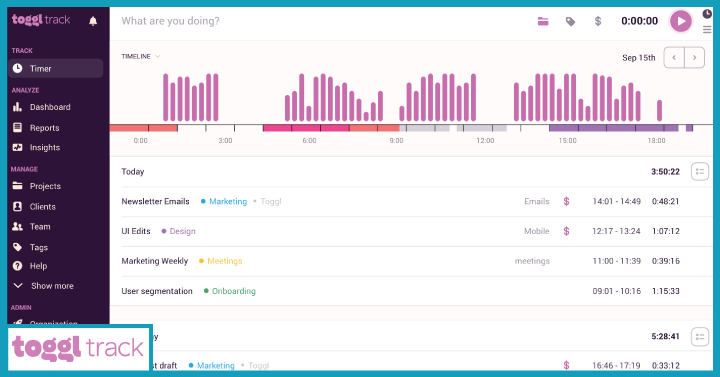 Launched in 2006, Toggl's time tracking software, Toggl track, is convenient and easy to use. It provides billable hours tracking, custom reporting and background clocks. The browser extension has timer reminders along with features like Pomodoro and idle time detection. 
You can set timer triggers for apps and websites and Toggl track's Timeline feature can track the use duration and convert the data into time-entries. This can be used to monitor project hours and raise client invoices.
Why we like it - The tool's intuitive time tracker provides detailed time reports that can be exported for analysis and timely decision-making.
5.7.3 Harvest - Best Time-tracking Remote Management Software for Smooth Invoicing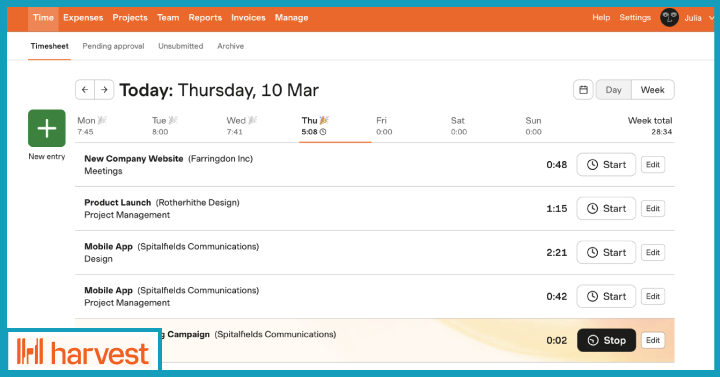 Harvest as a time tracking application has been available for the past 14 years. The time tracker can be used to track time and expenses. Use the timesheeting feature of this remote team project management software to create visually interactive reports based on the timesheet entries. You can enter future time projections using the forecast app to make appropriate project plans. 
Why we like it - Harvest offers timely reminders and notifications to track time more efficiently and can be integrated with a variety of tools so teams can function as they have been without the need for new setups. 
To read more about time tracking software, read our full article here
5.8 Best Open Source Timesheet Software for Remote Workers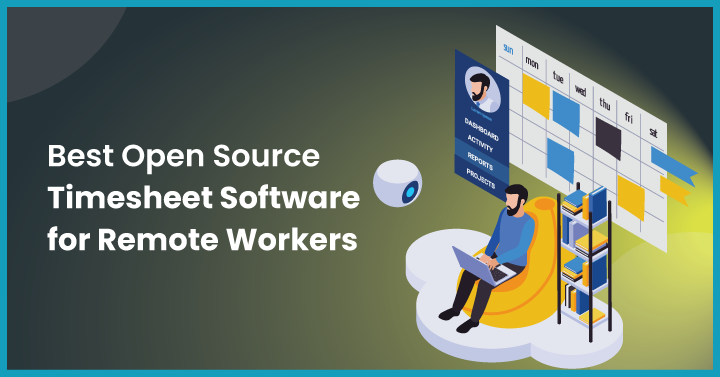 5.8.1 eHour - Best Open Source, Web Based Time Tracking Tool for Use Across Multiple Devices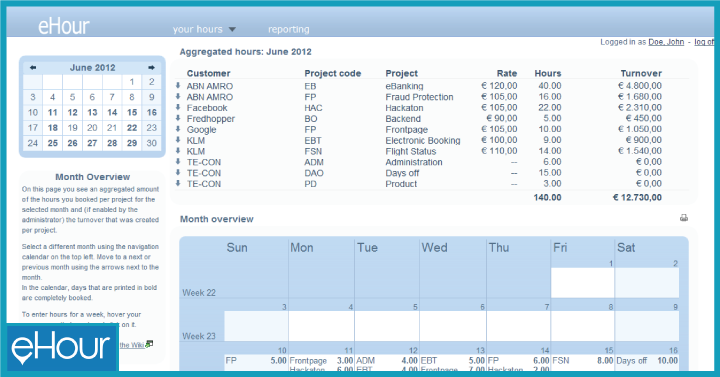 eHour as a free, open-source time tracking software is suitable for time tracking and reporting, and has a cloud version that provides approval workflows, project task time tracking, automated time tracking and multi-device compatibility.  The timesheet software has team-oriented tooling, weekly timesheets, reports and integration. 
Why we like it - You can use the expense feature to evaluate the costs on inflight projects.
5.8.2 Timeclock Hub- Best Open Source, Web-based Time Tracking Tool With Built-in Scheduling and Payroll Reporting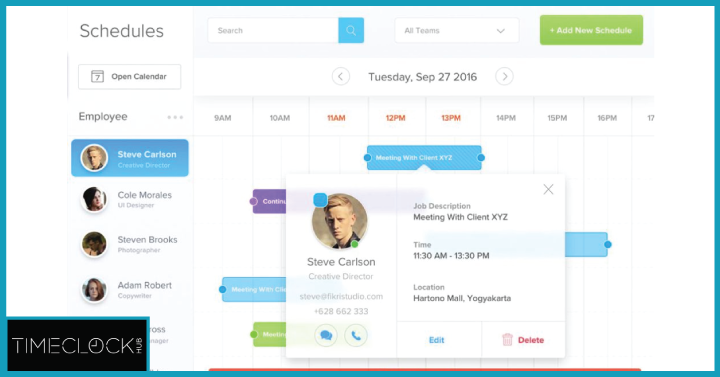 Timeclock hub is a free employee time clock with built-in scheduling and payroll reporting and employee time clock features. The tool  includes remote employee tracking, paid time-off tracking, expense report tracking, assigning and managing tasks. The time clock feature covers the option to customize overtime per employee,  photo captures, GPS tracking, and deduction reports.
Why we like it - This remote  photo capture feature makes it easy to record check-ins and maintain security.
5.8.3 ClickUp - Best Open Source, Web-based Time Tracking Tool to Sync With Calendars for Time Tracking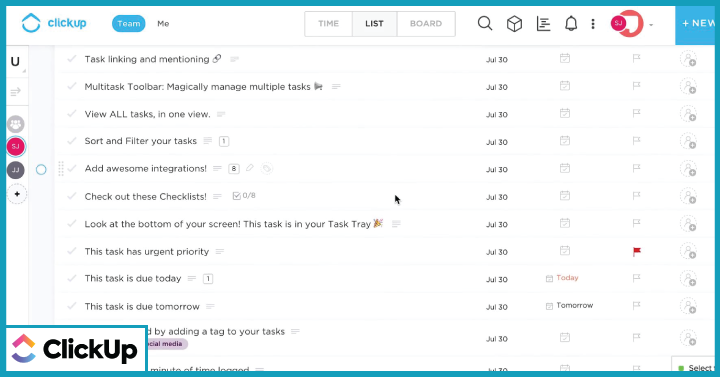 ClickUp is a free and customizable open-source native time tracking tool that focuses on project management. It helps to schedule tasks, track time, set estimates, add notes and view reports of your time from anywhere on the calendar. Track goals, record sessions and use the online notepad features for more collaboration within teams. Time tracking tools such as THarvest, Clockify and Toggl can be integrated with ClickUp for additional enhancements.
Why we like it - Get detailed and easy-to-view reports based on the time you track time on daily, weekly, monthly and yearly basis  plan estimates, make notes even while on the go. 
To read more about open source timesheet software, read our full article here
5.9 Work-from-Home Tools to Boost Productivity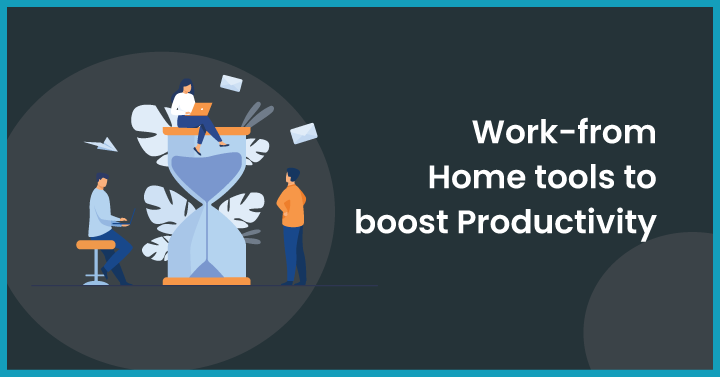 5.9.1 Pomodoro Tracker - Best Work-from-home Tool to Manage Daily Target Based Remote Work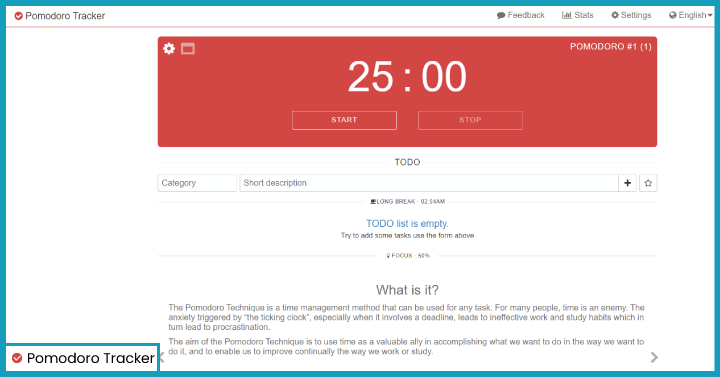 The Pomodoro Tracker is a remote team management software that uses the classic Pomodoro method to boost productivity. It has a timer that helps to divide work into 25 minutes long intervals with 5 minute short breaks each. It gives you the option to track your daily, weekly, monthly progress. Add tasks on a to-do list and mark them as 'done' when completed. While the web version is free, the paid version costs $2.99 for Windows and $2.99 for Mac.
Why we like it - We like the simple tool's interface and  effective way in which the tracker can encourage users to take frequent breaks which may seem counterproductive and yet helps in completing tasks and boosting productivity.
5.9.2  Dewo - Best Work-from-home Tool to Stay Focussed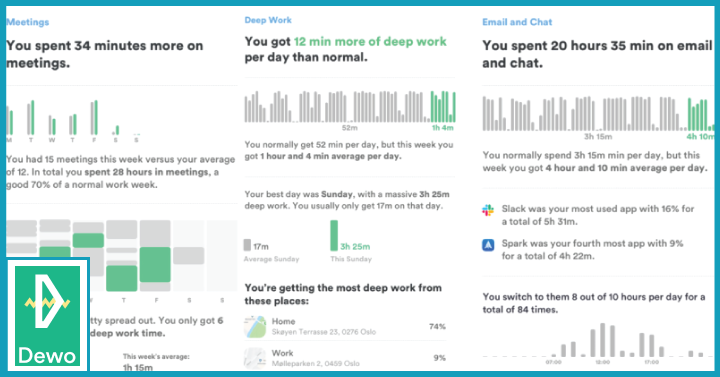 Dewo is a tool designed to minimize interruptions and help you stay on track. It identifies the time when you start the workflow process and then triggers a 'Do Not Disturb' mode on your communication channels like Slack.Using  AI technology, the tool analyzes your calendar and identifies productive patterns. To schedule a meeting, simply add in attendee details and time duration, Dewo does the rest by matching timing preferences and calendar distributions.
Why we like it -  The tool makes suggestions on the best available times to schedule meetings on your calendar based on their work engagements. That leaves you free to simply send invites minus the planning. 
To read more about work-from-home productivity software, read our full article here
5.10  Employee Recognition Software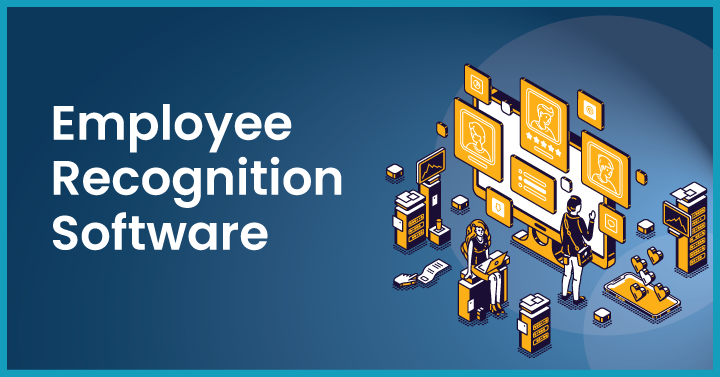 5.10.1 Nectar - Best Employee Recognition Software for Customized Reward Programs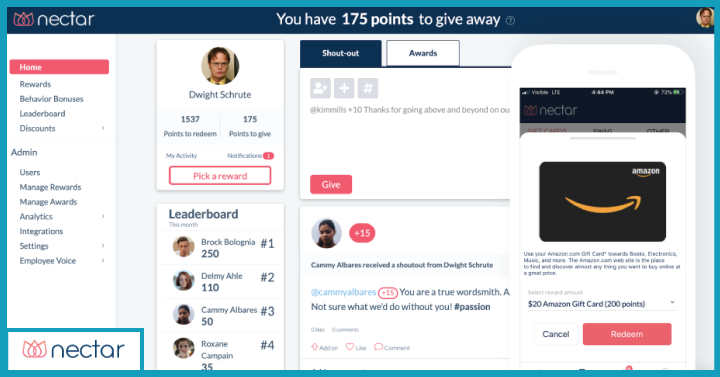 Founded in 2015, Nectar is an employee recognition software that in their words, "bring unsung heroes to the light". Designed for small to medium size companies, It has a 360-degree recognition and rewards platform that's specifically tailored for different levels. Centralize incentives and filter them by categories such as department or unit to make the rewards more specific to each employee role and contribution.
 It's free for unlimited users with 100+ rewards options and participation analytics. The Standard package at $2.50 or the Plus plan for $3.75 can be used for automated birthdays and anniversaries, special mentions and company-specific rewards,.
Why we like it -  Employees can pick from a wide range of digital gift cards, branded swag, items on  Amazon, and more.
5.10.2 Motivosity - Best Employee Recognition Software to Create Personalized Company Branded Swag as Rewards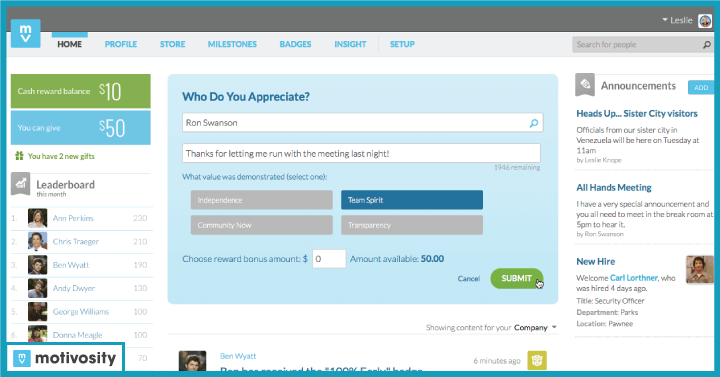 Motivosity is an employee recognition platform for companies who are looking to customize company branded swag that can be gifted to employees through a rewards program. Use the activity dashboard to monitor rewards and recognition-related activities. You can link the kudos function to the company values, customize badges on the basis of achievements, and use the message option for peer recognition. 
The Connect plan is free and includes personality profiles and peer-to-peer recognition. For $5 per month, the Recognize plan includes service awards and spot bonus programs while the Lead plan costs $6.5/month that covers everything in addition to 1 on 1s and performance coaching. With the Listen plan at $2 you can also generate surveys.
Why we like it -Instead of handing out gift cards, Motivosity's reward suite includes spot bonuses that convey appreciation for good work so you have the choice to decide how you want to spend it.
5.10.3 Fond - Best Employee Recognition Software With Point-based Reward System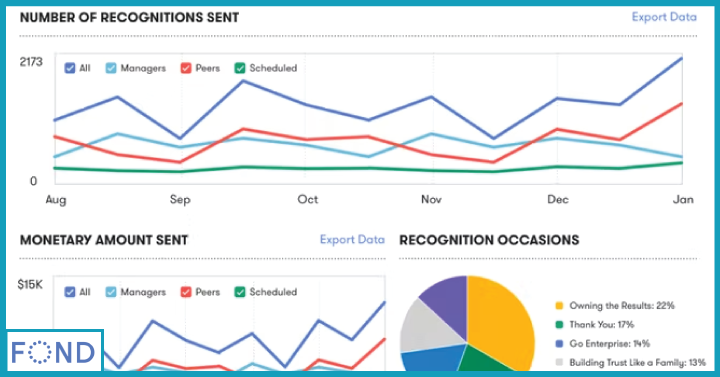 Fond is a SaaS remote team management software designed to recognize and reward employees. Fond Rewards and Fond Perks can be used to create and reward points for milestones and accomplishments. The points can be used to redeem rewards and corporate perks. You get access to a variety of gift cards that can also be redeemed using points. 
Pricing depends on team size. 
Why we like it -  Fond's reward platform offers corporate discounts on leading products and services including travel, entertainment, fitness and more.
To read more about employee recognition software, read our full article here
5.11 Best Employee Monitoring/Tracking Software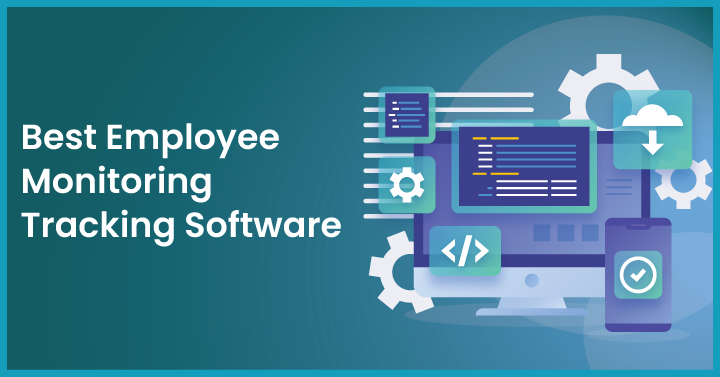 5.11.1 Time doctor - Best Employee Monitoring Software for Client Invoicing  
Founded in 2012, Time Doctor is an excellent employee monitoring software that enables companies to monitor virtual employee logins and logouts, evaluate billable hours for clients and keep a track of internet surfing activities during work hours.
The basic plan is priced at $7 while the Standard plan is  $10 per month and Premium plan is $ 20 respectively. 
Why we like it-  The best part of this remote monitoring tool is the distraction alert  that lets you keep a tab on the amount of time spent on social media and send pop-up reminders to get back to work 
5.11.2 ActivTrak - Best Employee Monitoring Software to Set Productivity Targets
Designed as a cloud-based productivity tracker, ActivTrak provides transparency for companies and businesses with regard to remote employees' work activity and time utilization. You can identify productivity patterns and set benchmarks that can help boost efficacy at work 
The Freemium plan is free for 3 users and the advanced plan is priced at USD 7 per user on a monthly basis.
Why we like it-  ActivTrak's threat detection feature minimizes the risks to data privacy and compliance.
5.11.3 Controlio- Best Remote Employee Monitoring Software for Small and Medium-sized Businesses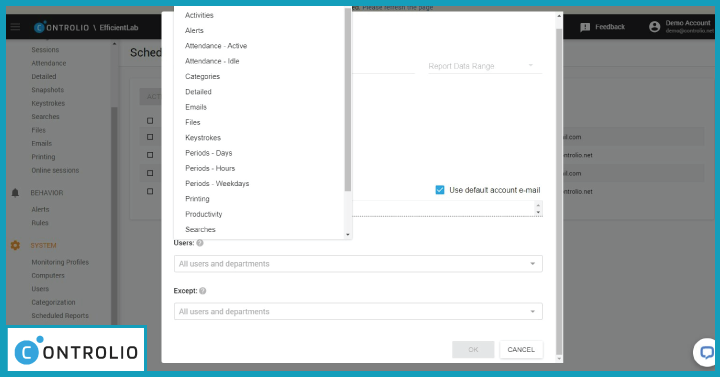 Founded in 2017, web-based Controlio is a relatively new entrant in the remote monitoring tools market.  The tool can function in stealth mode in the background and gives employers the option to track productive and distracting activities on work computers from anywhere to help them set productivity scores
Controlio is priced at USD 7.99 for Cloud for 6 months while prices for on-premise and AWS are custom set. 
Why we like this- : The tool has a hassle-free setup and interactive dashboard that lets you track live screens, and record all user engagements. 
To read more about best remote employee monitoring software, read our full article here
5.12 Room Scheduling Software for Meeting Rooms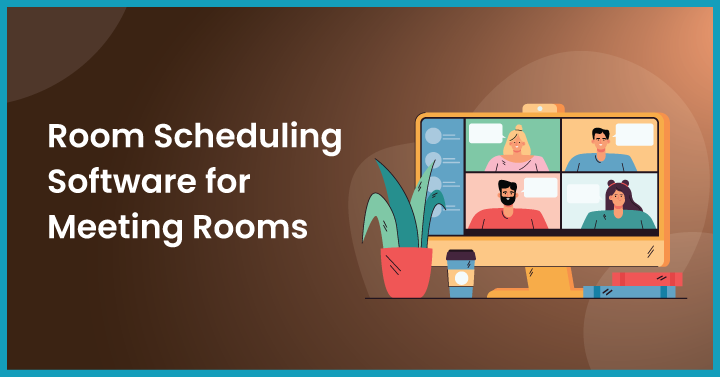 5.12.1   Robin - Robin - Best Room Scheduling Software for Hybrid Teams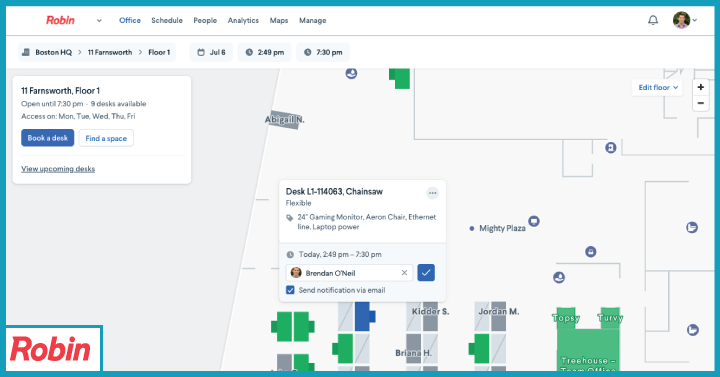 Robin can be used to match available spaces as per needs and to book desks or equipment. Based on reports, managers can use the data provided  to gain insights and analyze space utilization and monitor employee bookings. 
Why we like it -  Robin's intuitive scheduling function is designed to minimize scheduling errors and duplicate bookings.
5.12.2 Teem - Best Room Scheduling Software That Syncs With Calendars for Quick Collaboration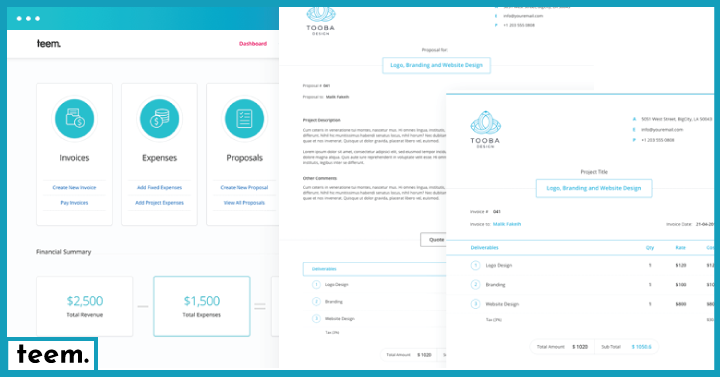 With the basic plan, you can use Teem to schedule and book meeting rooms. You can upgrade the plan to include integrations with Google or Microsoft calendars and app-supported hot desking. Businesses can use Teem's visitor management system to automate and monitor check-ins during client visits. 
Why we like it - Teem's display has a check-in feature that does away with unused reservations which in turn helps in saving valuable work space
5.12.3 AskCody - Best Room Scheduling Software to Make Meetings More Efficient and Smart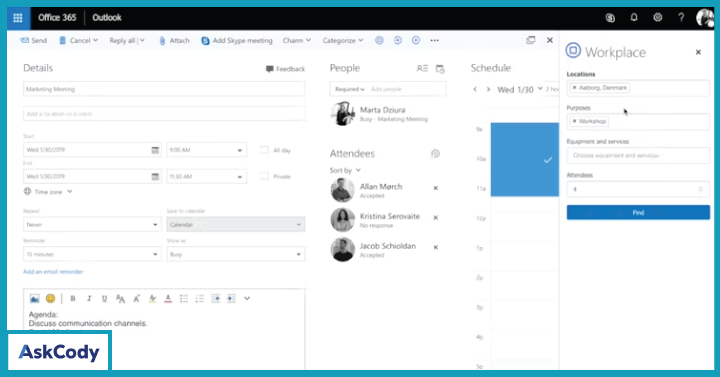 AskCody is a specially designed Microsoft-based solution that can be integrated with Microsoft Exchange to schedule, book and manage desks or meeting rooms. Besides desk scheduling, AskCody also offers visitor management and data visualization through Microsoft's Power BI. Workplace Central gives a bird's eye view on meeting room utilization, data on room scheduling and more. 
Why we like it - Besides giving you room display, the software lets you set the criteria for your room booking such as the need for an AV or whiteboard 
To read more about room scheduling software, read our full article here
6. FAQ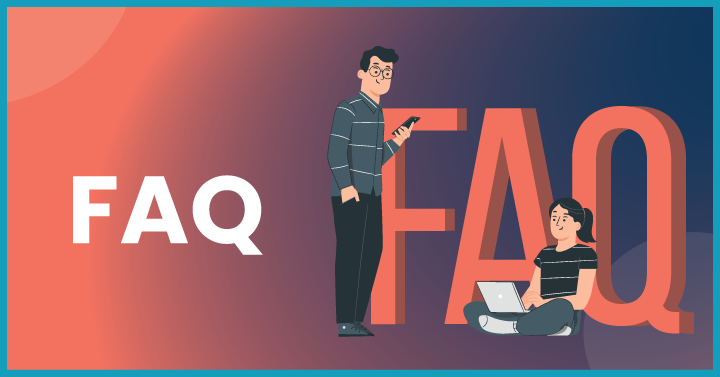 Why do businesses need  a great remote work software?
An effective remote working software is essential to set goals and milestones by monitoring performance and workflows. Some of the best remote management software under different categories have been listed above in this post. 
 What is the best remote working software?
The best remote working software is one that has an integrated platform to streamline communication and collaboration, organize and monitor workflows, provide summarized reports to gain insights, and engage employees who work in remote or hybrid work environments. Some of the best software include Zoom, Slack, Skype and Teams. You can also view other types of remote software in the post above.