Dynamic shifts in business requirements always result in existing jobs being reassessed, and new job roles in a post-pandemic world are being created.  The U.S Bureau of Labor Statistics has estimated that there will be a
6 million increase in jobs
between 2019-2029. 
While the annual growth rate has not beaten the 1.3% growth rate of the previous decade from 2009-19, the increase in employment is good news to those who will be graduating in 2020 and beyond.  The COVID-19 pandemic has seen businesses restructure their business strategy around the relevance of their workforce from an experience-driven skills standpoint. 
The healthcare and social assistance sector is projected to add the newest jobs, and 6 of the 10 fastest-growing occupations are related to healthcare. Some such jobs include testers, caregivers, contact tracers, tech support, and workspace designers. 
Knowing more about the new job roles in a post-pandemic world, and how they'll impact the economy will help today's leaders envision the future and lead it with certainty. Read on!
List of new collar jobs in 2020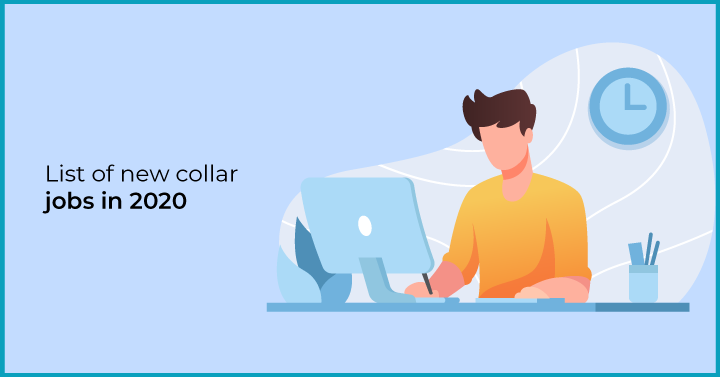 The term '
new-collar
' was first coined in 2016 by former IBM CEO Virginia Rometty. New collar jobs refer to those that require a mix of human reasoning and technical skills in order to work as cybersecurity specialists, or in cloud and edge computing, and database management. The pandemic has disrupted the IT industry, with most companies giving their staff the option to work from home permanently. With every other sector dependent on technology to run their operations, such jobs blur the lines between white-collar and blue-collar jobs. 
The job roles in a post-pandemic world are seeing increased demand owing to the need to protect business information from external threats and secure networks for communication purposes.
1. Network automation developers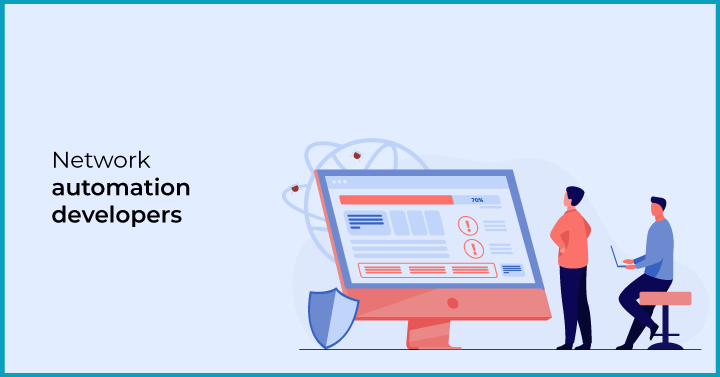 Network automation developers are a subsect of enterprise resource planning engineers. Companies like SAP and Microsoft hire such professionals. 
The job requirements
Network automation developers design, deploy, and improve network automation tools, which include providing in-house DevOps and support for automation scripting. At the highest level, network automation developers provide incident support to first and second-level support teams. They also lend subject matter expertise to global design architects
In addition to these core tasks, you will also be expected to support the technical and process design activities by lending project management and subject matter expertise to global design architects. 
Skills required
This line of work requires proficiency in technologies and programming languages such as
 Microsoft Azure, NodeJS,MySQL (or any other database script language), and implementing virtual router operating systems.
Perl, Python, Unix Shell.

Knowledge on network infrastructure global compliance standards.
Outlook
Joel Rourke, director of sales at DataVizion, says that more services will rely on the power of automation to upscale next-level services and solutions as businesses interact with an increasingly digital customer base. This role will help in the deployment and maintenance of tools that configure devices and large-scale network infrastructure. 
2. Data Scientists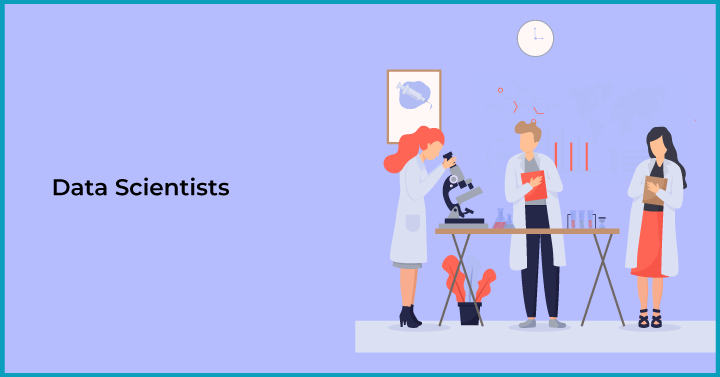 Data scientists are engineers, researchers and statisticians all rolled into one. The core of their job involves making data meaningful through a series of analysis and mining tools.
The job requirements
Data scientists should be comfortable working with figures and statistics. It's a quantitative role that involves unstructured data, which is also known as 'dark analytics' due to the complexity in identifying where this data set makes the most sense. Data science includes a mix of machine learning, computing and data analysis.
Skills required
This line of work requires proficiency in technologies and programming languages such as
 R, Python,Hadoop, 

Machine learning and Artificial Intelligence

SQL and relational modeling.
Outlook
As of July, 2020, "Machine Learning", "Data Science", and "Artificial Intelligence/AI" remain the top 3 most commonly searched terms on Google. The demand for a full-stack data scientist will grow, at an estimated 37% according to an
emerging jobs report
by LinkedIn. As one of the new job roles in a post-pandemic world, the sectors hiring them will be information technology, insurance, education, and financial services. 
3. Creative innovators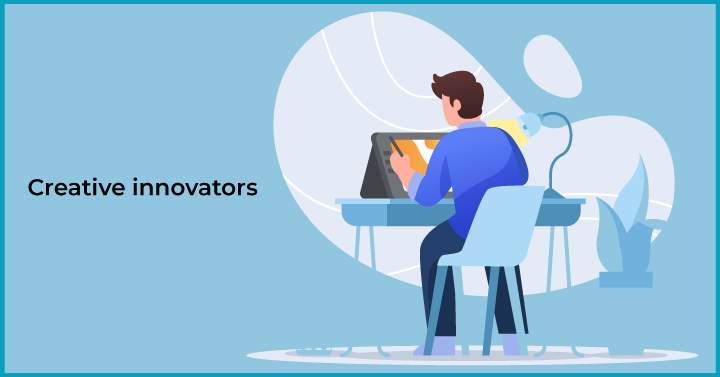 A creative innovator is a spin off from product innovation. People who work in this role can come from any academic background but possess a keenly analytical mind, besides eyeing market movements.
The job requirements
The one-tap delivery model for existing businesses has evolved from the need to provide customers with instant gratification. And as a creative innovator, one of the foremost requirements is to deep-learn consumer sentiment, purchase and usage behavior in order to know what a user wants. Simply put, a creative innovator captures hot needs, predicts the likelihood and extent of its future usage and takes feedback to product design and delivery teams to ensure a working product and service is created.
Skills required
This line of work requires 
Strategic planning and creative thinking 

Decision making 

Social listening

Stakeholder communication

Customer sentiment analysis

Visual imaginative capabilities

Crisis managers for disaster recovery. 
Outlook
Creative innovators are people whose skills fall under new job roles in a post-pandemic world. While it does not require you to have specific innovation expertise, you need to be able to respond and react to customer feedback. Only then can you devise strategies to retain and expand the customer base for the business you work for.  It will involve you drawing up a roadmap targeting users by demographic, age, behavior to volatility, and pattern shifts.
4. Governance Compliance Officers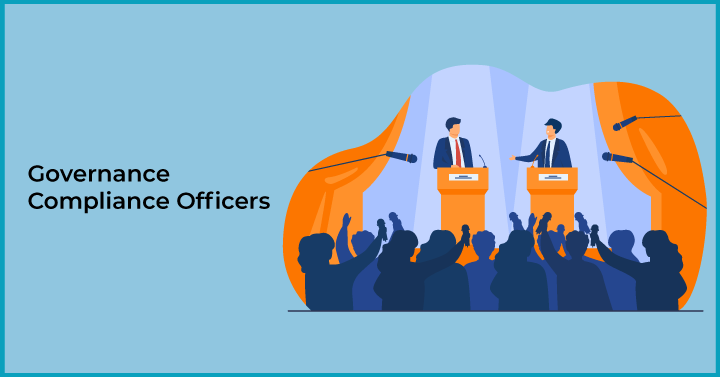 As one of the new job roles in a post pandemic world, governance compliance officers establish policy documents and work protocols in adherence to corporate guidelines. 
The job requirements
Compliance officers are experts in providing advisory services in response to change. They assess company health from operational, technical and financial performance perspectives. The policies they draft list out expectations for the workforce, and closes gaps between security compliance and governance. They are also required to moderate existing technology usage and relevance so as to determine if the present infrastructure supports Business-As-Usual or needs to be economized.
Skills required
This line of work requires proficiency in people management skills such as;
Change management 

Policy formulation and process efficiency improvement.

Industry insider 

Network sensitivity and cybersecurity technologies

Regulatory and legal compliance knowledge                                                         
Outlook
The remote tribe is growing, and most workers log in to a virtual office to access schedules, sensitive files and collaborate online for projects. This means that the network across which these interactions happen have to be secured against external threats. Workers should have a guidebook on the employee monitoring tools in use, what is being tracked and how the business stores this information. Governance compliance officers will be in demand within the
legal profession
, insurance and banking, software consulting, and internet services. 
5. Digital Content Marketers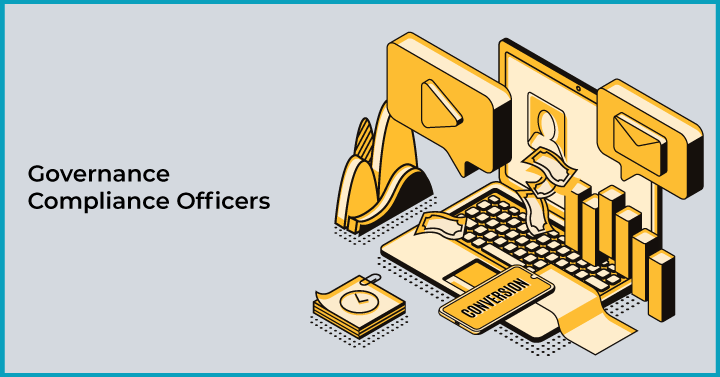 A content marketer owns the content properties of a business and carries out the creation, planning and distribution of content. They work on the inbound side of marketing. Content marketers will be one of the most sought-after new job roles in a post-pandemic world.
The job requirements
Content marketers typically hold degrees in mass media and communication, English literature or journalism. They are required to have strong storytelling ability coupled with research or agency-led expertise. Content marketers start out as copywriters and partake in both long and short-form copy in the form of company value-driven blogs, contributor posts, advertisements, mailers, PR and newsroom articles, brochures, white papers, eBooks and furthering a company's presence on leading social media sites. 
Skills required
This is one of the new job roles in a post-pandemic world that requires the fire of imagination and visualization, along with;
Quick-thinking 

Deadline and schedule management

Presentation and oratory skills

Business and buyer persona knowledge backed with research tendencies.

Search Engine Optimization best practices.

Precision writing tailored to requirements.
Outlook
HubSpot
has come out with a few interesting statistics which are as follows. 24% of marketers plan on increasing their investment in content marketing in 2020. Marketers have moved from confining content to three broad segments to catering to a wider audience. And 78% of companies hire one to three content specialists for their team. 
In the wake of clients ramping down projects, content marketing overtook outbound marketing as a means to keeping the business afloat. Content marketing is now regarded as central to a business in the buyer journey.  Writers and digital marketing experts are needed to rework website content and align them to the expertise, authoritativeness, and trustworthiness of the business. Content on sites that offer medical or financial advice are referred to as YMYL (Your Money or Your Life) content that mandates that information shared comes from credible sources.  As it stands, digital content is being repurposed for value so as to engage with customers and expand the base from the quality of content-led services.  
6. Cloud computing cost estimators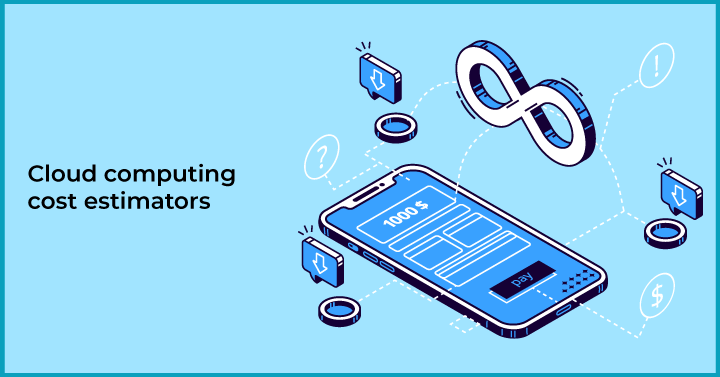 Cost estimators for technology infrastructure services have come as a response to businesses wanting to improve efficiency while keeping their overhead to a minimum.  
The job requirements
Cloud cost optimization involves identifying mismanaged resources and righting computing services for use at-scale. Cost estimators have to economize the set up and portability such to use idle resources, create heatmaps for poor or under utilized services and invest in multi-cloud as opposed to risk being locked in with a single vendor. 
Skills required
This line of work requires technical and budgeting knowledge on; 
Cloud solutions

Amazon Web Services

Reserved Instances

Resource management
Outlook 
Gartner analysts Brandon Medford and Craig Lowery have estimated that over 70% of cloud costs are wasted. A cost estimator for scalable organization ensures that both the hardware and software setup  are economized for maximum value and lowered IT costs. With the shift to remote work, this role will see growth as leaders are tasked with fixing inefficiencies and speeding up processes so that business activities stay the course. 
7. Virtual Teaching Assistants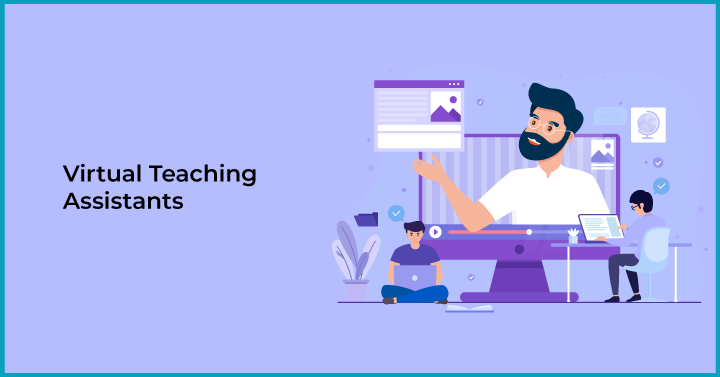 E-Learning across schools and universities have seen teachers facilitate a learning environment virtually. A virtual teaching assistant supports classroom learning by providing technical assistance, after-hours tutoring and demonstrative learning aids.
The job requirements
Virtual TAs typically have degrees in early-education, Montessori teaching methods or specialized in subject matter education. They work either in a virtual classroom or laboratory (for science experiment demonstrations). Depending on the age group of the classes they take, virtual TAs record notes, invigilate exams online, set up Google classroom and Zoom meets, and assist in grading coursework so as to free up the teaching faculty's time for lesson planning and question bank creation. 
Skills required
This line of work requires proficiency in 
Academic scribing and learning management.

Technical support 

Subject matter expertise.

Schedule management and workload organization
Outlook
Schools and other educational institutions are currently reopening cautiously but many are opting to move to online tutoring permanently. As it stands, private and public universities will hire teaching assistants full-time or by an academic term.  
Future Work trends
While these new job roles in a post-pandemic world are just scratching the surface of new-collar jobs proliferating afterward,  vocational degrees in non-essential trades will dip until social distancing restrictions. This is contingent on the discovery of vaccines from medical trials.
Which role's description interested you the most as you brace yourself for new job roles in a post-pandemic world?