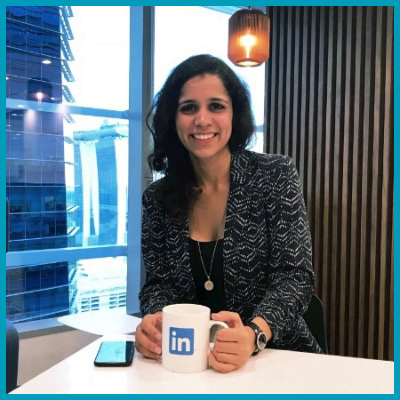 Sonam Singh is an Account Executive and Strategist at LinkedIn in Gurgaon, India. She is no stranger to remote working setups, with her account base primarily in Australia and New Zealand as well as her team being distributed across Delhi and Kuala Lumpur. I had the pleasure to chat with Sonam to get her remote manager insights into what the remote working landscape looks like for her and her team, the immediate challenges of a lockdown for a large-tech firm, and how a fully distributed setup has helped her foster deeper connections.
Tell me a bit about your role in LinkedIn.
I've been at LinkedIn for a little under 5 years. I initially started as a back-end campaign manager and eventually moved to client services. I'm currently apart of the marketing solutions sales team, where I handle advertisers from Australia and NZ. I handle my clients remotely from India while my team is distributed between Delhi and Kuala Lumpur.
What does your average day to day look like?
Each day can be very different. One day, I am on calls with my clients and consulting on LinkedIn marketing solutions. While on other days I'm helping them with performance optimization in a servicing capacity. As we are rapidly expanding, I spend time on onboarding as well and being a buddy to the new members. With my tenure, I also try to ideate on process improvements and get involved in related projects. In a nutshell, I cover my days playing multiple roles.
What did work from home look like before the lockdown for you?
Before lockdown, work from home was a privilege. But, funnily enough, the accessibility to communicate with everyone was better then. Now with everyone distributed, it becomes a bit of a task to know what everyone's schedule looks like. The collaboration was better in our traditional office spaces. The random coffee break conversations are missing now. Even though we have casual zoom catch-ups, it does not fill up for what we used to have in the office.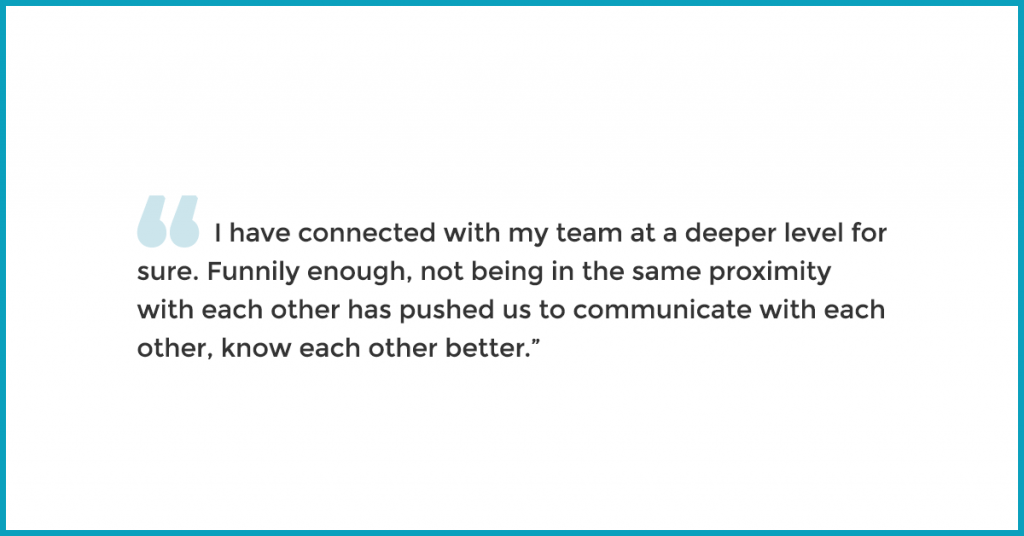 Have multiple communication channels been a benefit or hindrance in your communication with your team?
I am okay with any platform. If you stop putting too much thought into which channel to use for what and as long as you are communicating effectively, that's all that matters.
What were the most immediate challenges as a remote manager in the first month of lockdown?
The most immediate change was an increase in the number of meetings to make up for the lack of in-person interaction. Even though I believe one-on-ones are crucial, it's important to define them in terms of having an agenda with the resulting action items rather than a 'casual chat'. Things can get messy otherwise and they did for me. I realized time management is critical when you attend a meeting. Documenting your plan to maintain the flow of the conversation is a potential solution to managing time better. This can be done over email by maintaining a thread of your conversation or by making a to-do-list. When you are remote, there is no physical nudge or a reminder or a casual follow up by a colleague - so work can start piling up. When we started implementing these, our ideation became better. To enhance it further, I started using online docs and resources like Google docs and Trello. This minimized our discussions over calls. I asked people to put in their comments instead of just dialing in unless something pressing needs to be discussed over a call.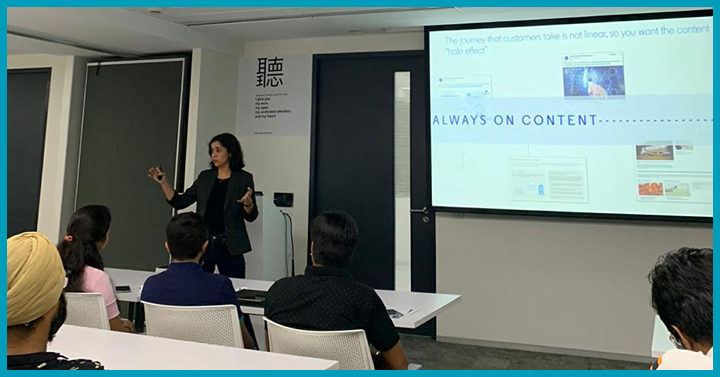 What are the positives that have come from the lockdown? Both in terms of personal positives or positives for your team. Give us some remote manager insights.
Being a remote manager, I have connected with my team at a deeper level for sure. Funnily enough, not being in the same proximity with each other has pushed us to communicate with each other, know each other better. I now feel like I know who is best as a listening ear or who would be better at helping with a work problem. This has even helped me professionally in remote team management. I have greater clarity about my team members' strengths and weaknesses. For example, I have noticed folks who weren't that active before on the office floor finding comfort from the screen. I am more comfortable just picking up the phone and dialing up a colleague if I need help with a task.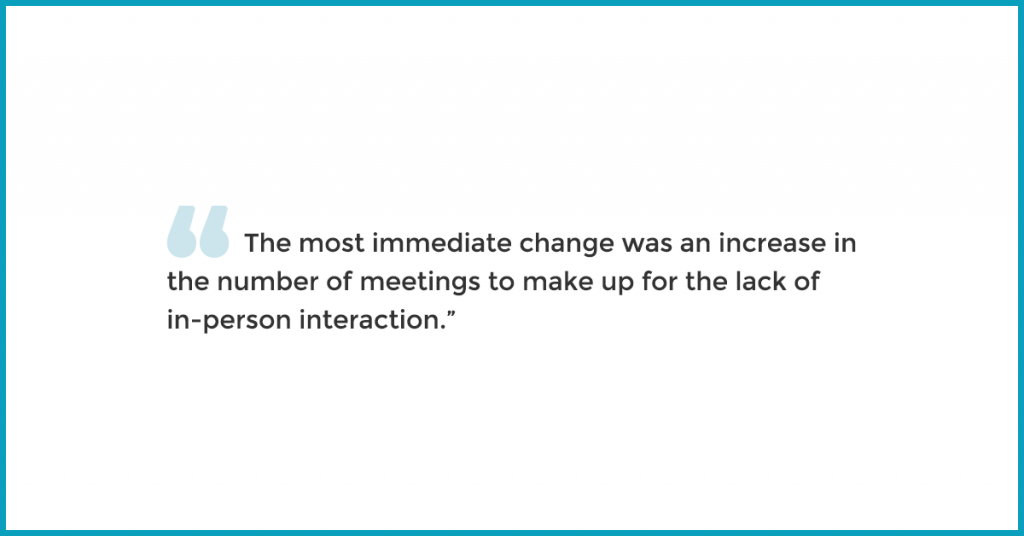 How will businesses structure their workforce in the new 'normal'?
A lot of my colleagues want to go back to brick and mortar offices. They don't want to go back from the safety aspect, but people would want to move from a work point of view. I think companies have figured out that functional business that can still work remotely and maybe 20% of the work business can function smoothly. I think nascent startups can think about going remote, but it will be a little harder for larger organizations to take the plunge. These remote manager insights from Sonam's perspective have given us a lot to think about the nitty gritties that matter in a remote-work setup.