Mana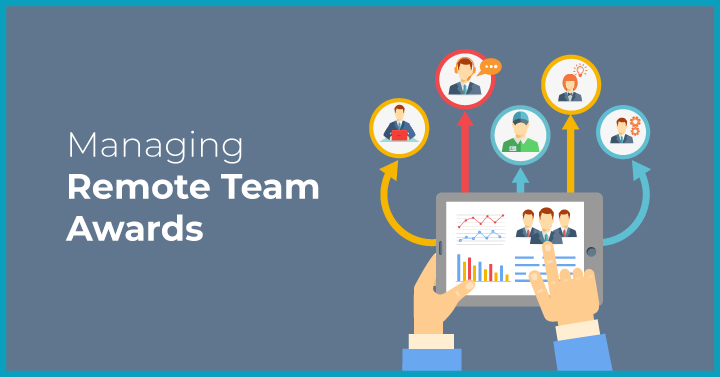 Working remotely has resulted in a lifestyle overhaul in line with changing working conditions. The rise in coworking and coliving spaces has seen a corresponding rise in digital nomads, better known as travelers who work while on the move and live out of a suitcase. Global workforce analytics reports that 75% of workers in the U.S alone could work at home for some part of the year, comprising 56% of the remote workforce. Even companies who did not have remote work policies in place are coming around to the idea of managing and leading salaried professionals they are unlikely to ever meet in person. That being said, managers in charge of one or many remote teams would have noticed a few differences in working by now. And no, I'm not talking about having to coordinate everyone's availability for a virtual call. I'm talking about the downside and stranger things that have happened once the idea of remote work took hold. As a now-remote manager with a team in a different timezone to the one that I am in, I can attest to either me or someone I know experiencing some truly weird aspects of remote work. And I think it's time we handed out a few well-deserved managing remote team awards.
Employee recognition ideas for virtual teams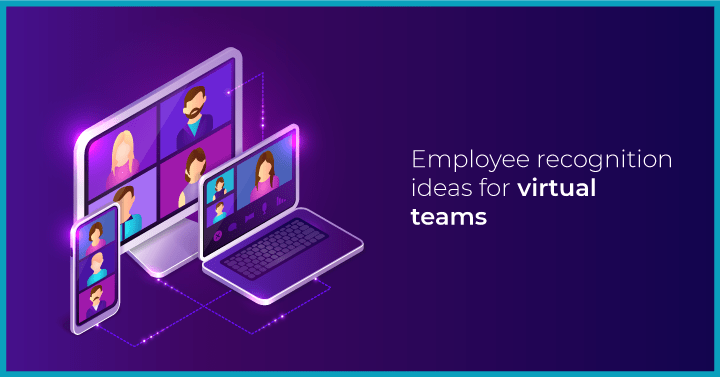 When teams are remote, one of the most often cited downsides is the feeling of isolation and general alienation from other coworkers. Consequently, even if a manager appreciates their effort and work, people feel unappreciated if you risk it going unacknowledged. Rewarding virtual teams not only give them credit where it's due but also helps you establish a rapport with different members within the same team. Monetizing managing remote team rewards in the form of a raise or performance bonus is one way to go about it, but it's more about being present and involved enough to know your workforce inside-out. Employee recognition keeps your workforce engaged and supports them by giving them the encouragement necessary to be in the right frame of mind. Here are some creative ways to recognize remote employees
Crown for the Crowd:

This is a system of verbal praise followed by a round of applause on a video calling platform. You need not institute a formal process for it; it's just a matter of taking note of developments over the last week and identifying top-performers. Making a meeting-wide announcement puts the spotlight on the person(s) who did well, and serves as an example for others to follow suit.

Socialize digitally:

depending on living arrangements, set aside a session featuring the coworker's family members, friend, partner, or even a pet. Seeing how a person lives on video can replicate the feel of being there in person with them. It can take everyone's minds off the work, even if it's just for a few minutes on any one day of the week! This system, of course, hinges on people being comfortable introducing who they're living with to the rest of the team!

Personalize rewards:

schedule virtual facetime with remote members one by one and ask them leading questions about their personal interests. You can then treat them to gift coupons for merchandise that they are certain to love and get use out of!

Reverse mentoring:

flip the roles and launch a program inviting participants across all levels for personalized, and reverse mentoring. Here, an older, experienced employee benefits from the knowledge and insights on trending news provided by a junior hire. This kind of partnership introduces people better, and to those who they may have heard of or passed by in an office without speaking to them. In other words, reverse mentoring can make people more accessible to each other and less intimidating.

Praise in-time:

Remember to weigh in with everyone at least once every day of the business week to see how they're getting on, and whether any drastic improvements have occurred since you last spoke to them. From resolving a stubborn bottleneck to finding a smarter, or creative solution, catching the person behind solving a problem and praising them on time is key to letting them know you appreciate them!

Reinstate the office pantry:

Feeling nostalgic about raiding the kitchen supplies at the office for caffeine? Reach out to restaurants that can deliver meals for certain days of the month. Or, gives out food coupons. Your remote team can avail of these according to their convenience and preferences. It saves them the trouble of fixing a meal and also supports restauranteurs who are struggling to get customers in light of the Covid-19 restrictions on dining and takeaway. Win-win!

Appoint ambassadors:

Evaluate how your team works, their strengths, and their weaknesses. Those who play by the rules, or those who bend them when the situation justifies it. You can create a non-monetized position of ambassador for things such as their contribution to cross-project collaboration, helpfulness to a teammate, how active they are on charity drives, or quite simply, how they champion your business. It also keeps your remote team accountable for newer expectations.

Publicize customer feedback:

Performance on client-facing roles such as sales hinges on the quality of service, previous interactions, and existing engagement on the buyer journey. The feedback your customers give you can be an enlightening experience for both you, and the team handling the account. Publicizing reviews to the team can help them know what they're getting right, and what measures they can take to do better.
How do I Recognize an employee remotely?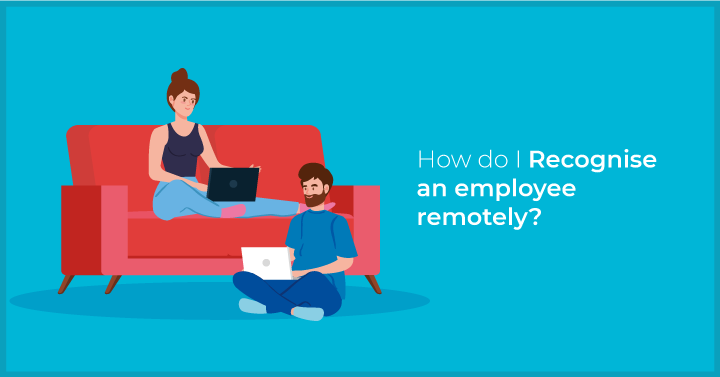 We all look for instant gratification, a means that validates our efforts and worth. It's all the more important to be conscientious about employee recognition when said employees work remotely. One, you need to get to know who is a valuable contributor to your businesses even if you may not meet some of them. After all, you never know from where or whom the next best idea comes from. Two, employees who feel undervalued or unappreciated disengage from work. They burn out faster and end up quitting in favor of a company that's more intentional about their appreciation. Managing remote team awards recognizes workers. And getting recognition goes a long way in uplifting team morale and maintaining employee goodwill. The best part of working remotely is a matter of public record and is as follows
Better work-life balance, or work-life integration
More time for self and family
Reduced office costs in terms of rentals, equipment, food, and utilities.
No more rush-hour commutes and the fear of reaching work late or staying back longer than needed.
Being present to attend to personal matters (such as a house service).
Reduced sick days and unplanned absences.
Controlling your work environment and taking appropriate measures to keep the noise and distractions to a minimum.
What're the worst and weirdest parts of it though?
Isolation and loneliness
Self- troubleshooting technical snags(and not always getting it right the first time).
Falling victim to power outages or unscheduled maintenance.
Impromptu, and agenda-less meetings.
Not paying attention to appearances.
Setting reminders to workout and stay fit.
Zoom bombing and uninvited chaos.
Happy hours online that just isn't the same as it's in person.
Going off the grid and missing messages related to a deadline
Going off the grid/disappearing from view
Information inequality
Absence of social cues
The lure of social media
Work fatigue and burnouts
Bearing in mind the risk of remote teams succumbing to the worst parts of working remotely, it's imperative to institute a reward and recognition ceremony. One that engages your team and lets them know that their work has not gone unnoticed. Everyone loves a game. Gamification strategies in managing remote team awards keep things interesting. For example, if you want your employees to come forward with ideas, create an idea board on a remote collaboration platform that your employees can access. You can comb through the entries posted and pick and recognize winners. You can even introduce the team to team-building activities such as puzzle solving where they can be paired up and engage in a little friendly competition. Gameplay busts stress levels. It can also provide that much-needed interactive environment to colleagues who want to stay connected to their coworkers
How do you celebrate wins for remote teams?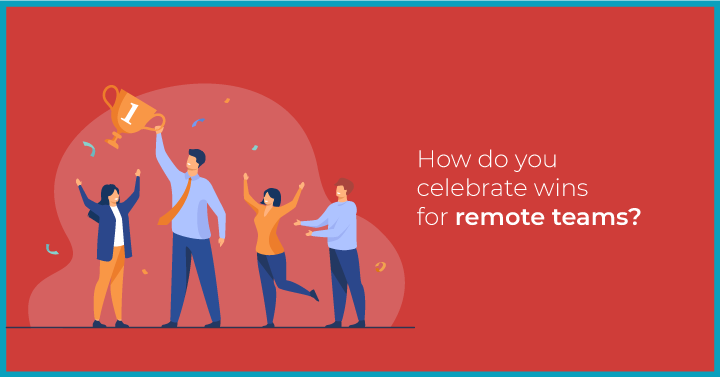 There's no 'I' in the word team. Everyone should be included in team wins, as individual members would have played their part. Creating a virtual awards ceremony as the year draws to a close can help everyone reflect back on their performance and goals reached. Managing remote team awards celebrates both a manager's and his, or her teams' wins. It helps businesses know their workforce better. How many of these creative ways to reward remote teams have you tried out?