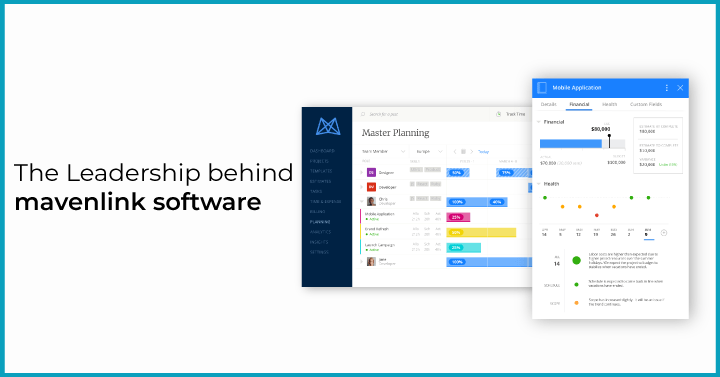 Lets' face it, the concept of working from anywhere hasn't been easy for most of us. Whether you've worked remotely before, or started to in the wake of the coronavirus pandemic, companies and their employees have faced new challenges. This is where having the right tools matter. An impartial mavenlink review from customer testimonials and evaluation is sure to put your mind at ease. Mavenlink's reputation as a tech mammoth has grown since Ray Grainger, Sean Crafts and Roger Neel first launched it in 2010 to the public. It has made great strides in team collaboration and project management software. As CEO Ray says, "by combining expertise, technology, and a customer-first mindset, we are enabling professional services firms around the world to grow and scale confidently." You've heard what the leadership team has to say and the confidence with which they say what they deliver. The writing on the wall is clear; Mavenlink is on a mission to provide a tool that helps everyone, from startups to multinational enterprises take their financial and operational performance to the next level. That's what this post will go into. We'll look at Mavenlink's features, offerings and price tags to see if you're benefiting from its value delivery.
1. The Leadership behind Mavenlink software
The pillars around which Mavenlink tool is built are performance, scalability, trust, and transparency. The idea for Mavenlink emerged from Grainger's experiences and time with Accenture. He later met Sean and Roger during the InQuira takeover by Oracle. Ray observed an imbalance between demand and staffing which made it difficult for professional service businesses to run effectively. Moving work to shorter deadlines in a project environment resulted in margins getting squeezed. This led to the creation of a business enablement platform dedicated to the professional service industry. Through it, leaders can collaborate with teams across the globe, know when to hire and which market to tap into and above all, improve their financial and operational performance.
Mavenlink Review and Rating
Stars:  4.2/5 Numbers: 8.1/10 (Trustpilot) Overall, Mavenlink has been rated for its all-in-oneness, and ability to enable businesses to grow at-scale. That being said, a few reviewers have said that its monthly billing is a costly affair, with a poor mobile application that frequently hangs. It's also missing a global search function which makes it difficult to consolidate task flows. The features users like best are real-time views of budgets, costs, burn rates, timesheeting and reporting. It's easy to stay organized and document projects by breaking them down. Users also report that the post-sales support is quick and fantastic. Customers who needed an integration improved got it after a quick call with the team who went to work on it, indicating that Mavenlink's tech support team take their job very seriously. Here's a play by play on the features:
1.1 Resource management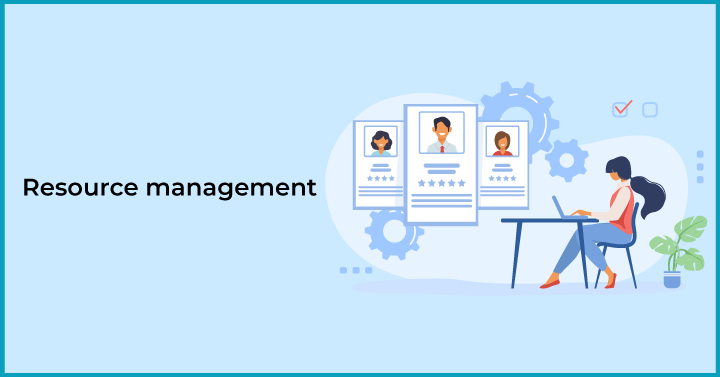 Analysis :
The resource management portal gives resource managers direct visibility into inflight tasks that the resource pool is on, as well as availability of members across departments, and locations. Repetitive processes such as resource requests are automated to ensure a manager's spare time is freed up for critical planning and scheduling activities. It generates recommended resources based on competence, availability and cost impact to help you see how it adds to your margins.  Align staffing and team configurations to business goals to consistently gain more value from each project with a fully optimized team.
Verdict:
The dashboard is organized such that you can optimize teams as a whole and reshuffle them to projects. The team builder module helps resource and project managers staff projects, thus increasing its success. What we liked best about this section was the ability to foresee long-term demands and determine the number and type of resources to be pulled in. These insights help you respond to scenarios ranked from least, to most likely so that you're never caught by surprise.
1.2 Project management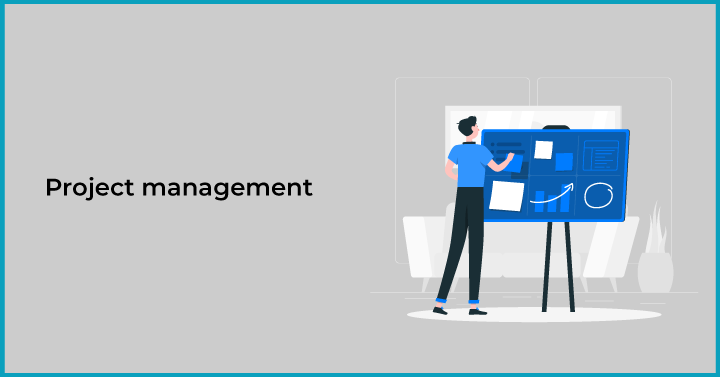 Analysis :
The project management feature consolidates all projects, no matter how many, or how big, or small they are. Visibility into projects are just as important as the sights you have on resources, and through this feature, you can keep track of the project resource plan and accompanying communication threads. The Gantt chart lets you track timed-activities, task lists and resource allocations to make reassignments easier.
Verdict:
What we like are the reusable templates from the library. You save time with pre built form fields for the project communication plan, work breakdown and charter. Mavenlink's project pulse feature updates you with real-time project health status checks so that impacts are identified and resolved before they become issues.
1.3 Team collaboration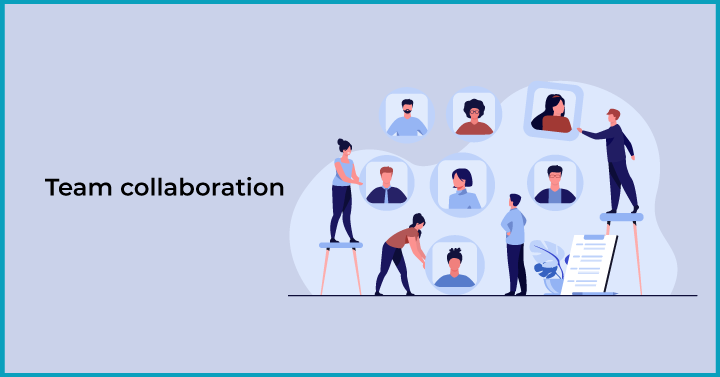 Analysis :
Mavenlink has pivoted their collaboration software during remote work times in light of the pandemic. The team collaboration tools enabled work from anywhere to continue, no matter where your teams physically are.  The dashboard opens to reveal activity feeds, lined-up tasks, number of members in a channel, time and utilization tracking.  By giving members an overview of chats and work progress, individuals can remain accountable for the work they're taking up. The collaboration platform gives context by tagging relevant members to multiple threads that are separated to avoid confusions.
Verdict:
This by far remains our favorite feature pick in this Mavenlink review! Mavenlink's contextualized collaboration even lets you record payments against expense entries, and to whom they are made. You can set project permissions, make members administrators, invite-only guests and moderate communications so that they are narrowed down to people whose inputs truly decide movements relevant to their line of work.
1.4 Project Accounting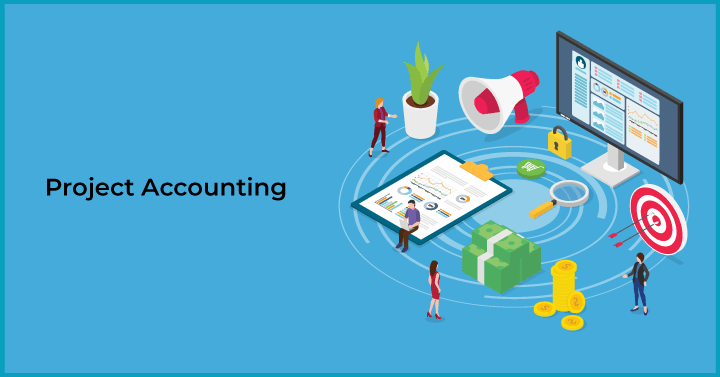 Analysis :
Which project is complete without a budget plan, and financials contingent to the plan? Project accounting lets you manage and track spends, notifying you if you're going into the red and need to recheck the numbers. The visibility extends to invoicing, burn rates, forecasted costs and margins. It comprises time and expense entry tracking, budget approval workflows, rate cards, project financials, currencies, roles, and audit logging.
Verdict:
Users report the financial reporting to be robust in functionality and accuracy. The accounting helps you keep tabs on one-time and recurring costs, and automatically recalculates figures according to estimated costs. This way, you can not only speed up payments but can also get revenue estimates. The Mavenlink insights portfolio contains WIP (work-in-progress), margin and business intelligence reports that streamline the invoicing process.
1.5 Business intelligence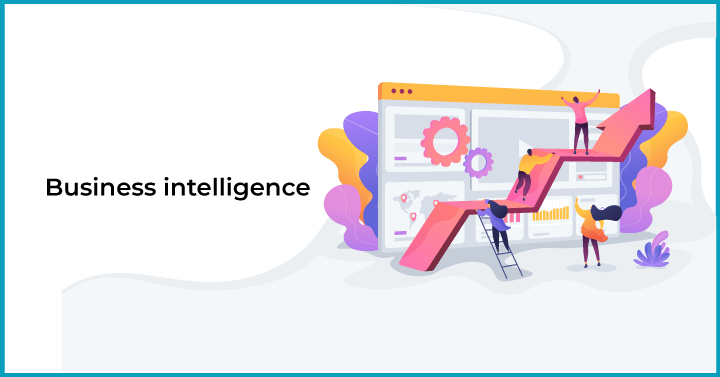 Analysis :
The mavenlink review insights has over 60 service-centric reports on a powerfully-run Business Intelligence platform. You can plan for the future without losing track of the present. The data-driven recommendations you get for economizing projects, redistributing spends to starved or halted projects or killing projects deemed unfeasible help your business commit fewer mistakes.
Verdict:
We liked the operation system of record which consolidates all the previously mentioned features within Mavenlink. While the interface can get a little clunky and runs exceptionally slowly on the mobile application, the fact that it supports many integrations such as expensify, JIRA and Google drive serve as an indication of how robust it is at supporting and enabling high-performance. The visual graphics open upto pie and bar charts to indicate what's left, done and yet to start. As Steve from SMITH delightedly testifies ,"The reporting in Mavenlink has eliminated 2 days a week of work manually gathering data, which saves us 800 hours of annual administrative work". How is that for time-saving?
2. How much does Mavenlink cost?
While Mavenlink doesn't divulge its actual costs till you choose a plan by your company size, at present, Our detailed Mavenlink review discovered that they offer 4 plans which are
Enterprise: The enterprise plan gives you complete access to all features, from resource management to business intelligence.
Premier: Gives you full-scale access to project accounting, management and team collaboration and limited access to resource management and business intelligence reports.
Teams: The Team plan is the most basic of the four, and gives users access to the team collaboration and project management features. The remaining features are absent in this plan.
Professional: The resource management and business intelligence tabs are absent here, while the team collaboration, project management and accounting options are available in varying degrees.
And there you have it, a Mavenlink review featuring its shortcomings as well as what people love about it enough to make the switch from other tools! Ready to give the free trial a spin before deciding on your next move?