Did you know that Swag is actually an acronym for 'Stuff We All Get'? Company swag ideas have come up in light of the need to get your target audience's attention, be it your current employees, customers or prospective job seekers.
If you've attended career fairs or seminars, you would have noticed individual booths manned by staff who hand out merch to passersby stopping by for a chat. Your curiosity would have eventually won, prompting you to pick one up for yourself. These goodies bags that you can take home are an advertising gimmick that can prompt conversations. 
If you're seeking the perfect combination of style, functionality, and environmental consciousness, you can check out our articles that showcase a plethora of ideas with interesting conference swag options and sustainable swag solutions that will leave a lasting impression.
In the spirit of staying noticed, here are a few company swag ideas to get your employees to talk you up in their next work or non-work conversation! 
1. What Is a Swag Package?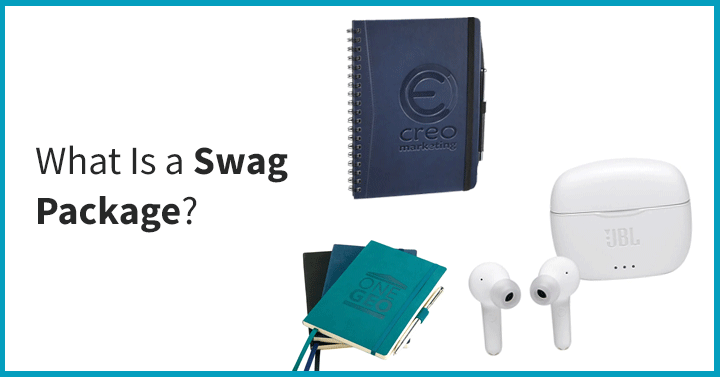 Swag packages contain free samples or promotional items that companies give out to delegates attending fairs and events. Think about it; the next time you hand someone a pen with an unfamiliar or unusual logo, they're likely to ask you where you got it from. You'll respond by telling them all about the event you attended and the companies you interacted with. And boom! You're already promoting the company.
Company swag ideas are the adult equivalent of the items you find in party bags at a birthday or anniversary celebration. Swag packages are a form of advertising where visitors can learn more about what the company does. When aiming to make a memorable impression, the best swag for career fairs includes branded backpacks, USB drives, and desk planners to resonate with potential hires.
Companies compete for your attention by trying out unique swag ideas, but the usual items include tote bags, stationery, key chains and plug-and-play USB drives. Companies with deep pockets can even offer hi-tech equipment or expensive wines, soaps, teas and food.
Swag primarily increases brand awareness and is a promotional strategy to make sure more people hear of and remember the company. According to stats compiled by InkwellUSA, 85% of consumers do business with a firm after receiving promotional samples, meaning that giving out swag bags can drum up business for you! And the positive impression doesn't stop at just customers. A thoughtfully put together bag of swag can attract graduating students, job seekers and current employees. It's just that versatile in delighting everybody! 
2. The Best and Unique Company Swag Ideas 2023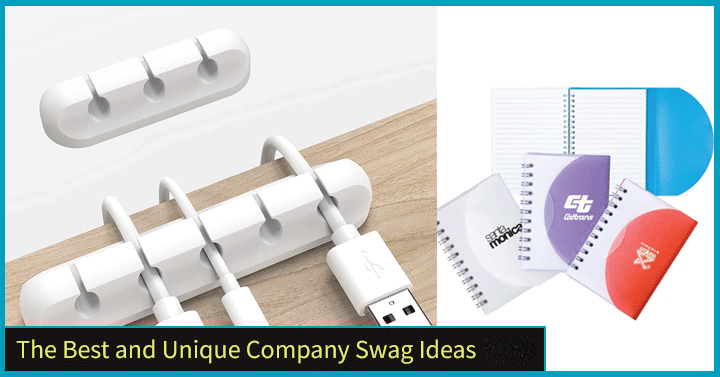 2.1 The WFH package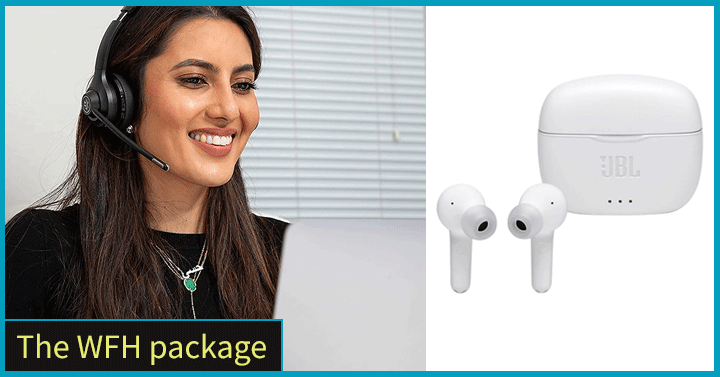 All of us have become accustomed to remote work arrangements, even if some of you have resumed office subject to Covid-19 conditions. The WFH package has emerged as a trendy swag for companies, catering to the growing remote working trend. The Tech or personal comfort work-from-home packages can put the smile back on someone's face, especially if it contains the following items
Work earphones and headsets are useful to employees who live in shared living spaces. The ones with noise cancelation can let them take calls while ensuring they're able to hear you and be heard, in return. If you're looking for something economical, we recommend JLab's In-Ear wired headset, which costs just $50 or the JBL tune earbuds from Swag which costs between $79 to $200+ according to the customization and number of samples you're ordering. 
The gaming mouse mat that's water resistant can be a great addition to your desk. It's under $10.
If someone wants to rescue their desk from a messy pile of entangled chargers, get them a cable organizer like the 2-pack cable and cord organizer on Amazon. It's just under $25, which ensures your package can stay under the limit!
Journals, notepads and notebook cases have sufficient space to emblazon your company logo on, making them great choices to include in the WFH freebie. Employees and customers alike will think of you as they take notes or minutes for their next all hands meeting!
2.2 Fitness gear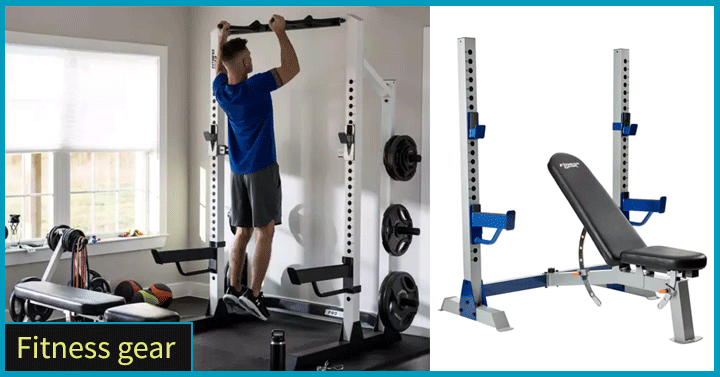 Whether you're fully back at work or remotely, incorporating workouts into your daily regime is vital to maintain your health and mood. Providing items like runners or fitness gear stands out as some of the best swag for career fairs, reflecting a company's commitment to employee well-being. Fitness enthusiasts will love gear that they can bring to their next gym class or when working out at home. 
In fitness, here are some of the best company swag for employees ,university students or clients.
Premier jump rope
Crestline offers jump ropes in several different colors. The production time stated on the website is 5 days, and a set up cost of $63 follows. You can select the product and imprint color and specify the quantity. It's $4.54 per the first 100 orders. You're looking at a cost of $500 upwards which is shown at the bottom of the page before checkout.
This swag idea gets your heart rate up when you work some cardio in, so getting it for yourself and the team would definitely get you off your chair for a quick 5-10 minute session!
Pedometer
A compact pedometer counts your footsteps and helps you track the kilometres you walked, cycled or ran in a day. The LCD screen is readable and can be clipped on to a hip pack or belt hook, making it convenient to carry around. The one Crestline customizes has automatic power saving which can turn the pedometer back on with a little shake!  It costs $2 for the first 250 orders.
Branded Yoga Mat and Case 
This yoga mat and case, from Swag can be personalized with designs and cool screen printing techniques. The production time takes about 22 days, costing between $19.95 to $38. It's also portable and made of breathable material with wicking properties, ensuring you're moving about on a clean, sweat-free surface. To make it a bit less invasive, refer to the screenprintdirect website to get affordable yet premium quality screen printing paint and accessories. 
2.3 Beauty and wellness
Beauty and wellness products are great company swag ideas, because they have a shelf life between 6 months to 2 years, which is enough time for the message to stick! We like the Jamie Makeup October swag bag which comprises the following
1.Powder brush
2. High-shine lip topper gloss
3. Volumizing Mascara
4.Sunscreen
5. Face wipes
The monthly subscription to this bag by makeup artist Jamie Greenberg is about $70.Worth it if you want to doll up Hollywood style!  
Harrods is also offering the Huda beauty wishful glow set, which costs GBP 16. Add gel beads thermal packs to make your own mix-and-match wellness swag bag! The integration of beauty and wellness items as company branded swag showcases a firm's holistic approach towards the well-being of its associates.
2.4 Branded backpacks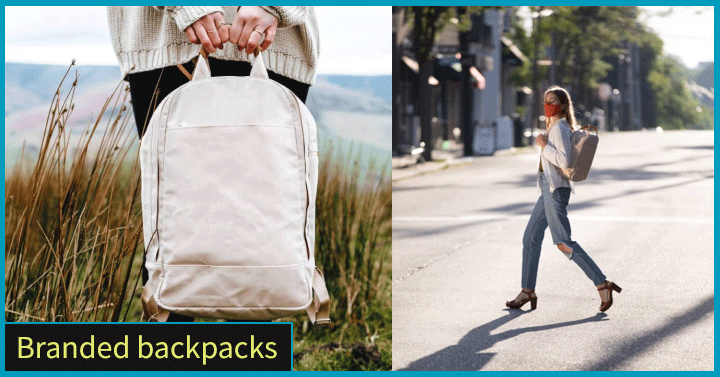 The Day Owl backpack is something I came across on Swagup. The backpack is made up of waxed canvas, LWG certified genuine leather and neoprene, making it sturdier than cotton bags. The company offers free repairs for life, ensuring your bags can be fixed up no matter what you use it for. 
What I really like about Day Owl is their commitment to sustainability. Their production process has saved around 700 gallons of water and 1.2 pounds of pesticides compared to cotton weave backpacks and bags. So if you're conscious about your carbon footprint when getting swag bags, look no further than this! 
2.5 Sleep masks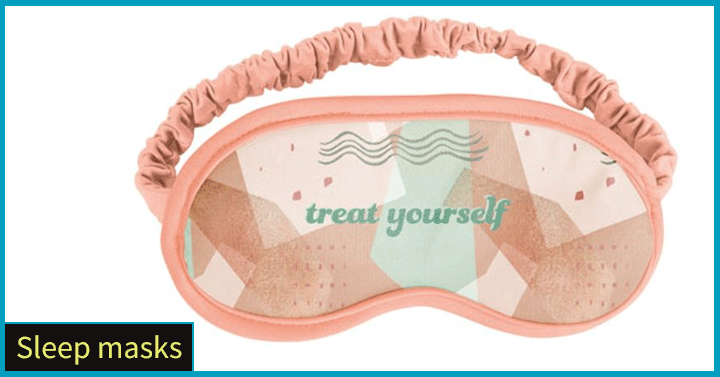 There's no denying it, our screen time is increasing, and so is the strain it's causing on the eyes, neck and overall posture. Your sleep needs to be deep and mindful in order to feel rested. These sleep masks can let your team catch some Z's. It blocks out light and lets you sleep comfortably under those blankets. Among the diverse offerings, sleep masks have become the best company swag, combining utility with brand visibility.
2.6 USB drives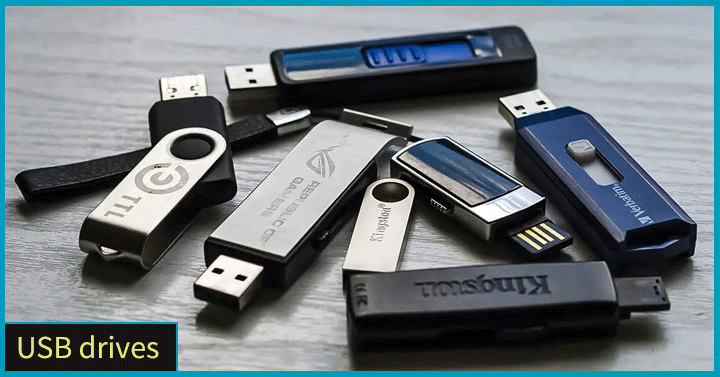 A flash drive or USB stick with a minimum of 8 to 256GB of memory can help your employees out if they're in a tight spot data-wise. They can back up important files and folders to pull at a moment's notice if in case they're facing issues with their main system.
Swag Brands offers a variety of thumb drives, USB sticks and USB2.0 and 3.0 read/write speeds with different storage capacities.
PS: there are instances where malware and viruses were found in USB drives, so always run a check on the company you're ordering the drives from, especially if it's a bulk order.
2.7 Desk planners and Calendars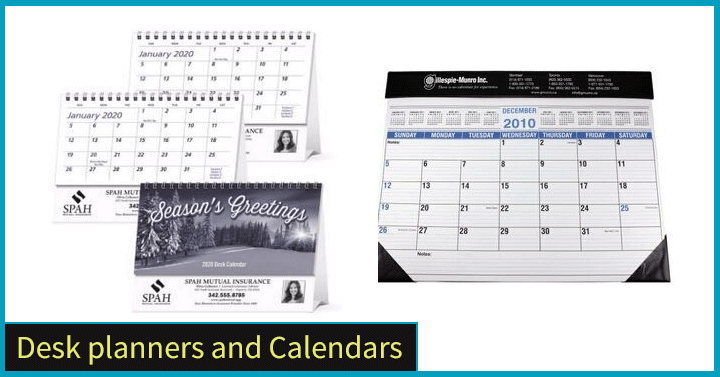 Desk planners and calendars make perfect company swag ideas, whether your office is virtual and dispersed or back on in full-swing. The reason is that it's easy to emboss brand logos and names, even on individual pages. They stand out as some of the best company swag, striking a balance between leisure and professionalism.
Planners are useful in note taking and writing down dailyTo-Dos, which your staff can refer to during all hands meetings and stand ups. They come in gift sets and can be ordered separately or together as a 2-in-1.The SnagYourSwag has an interesting collection of desk planners which cost between $1 to $6. 
2.8 Tees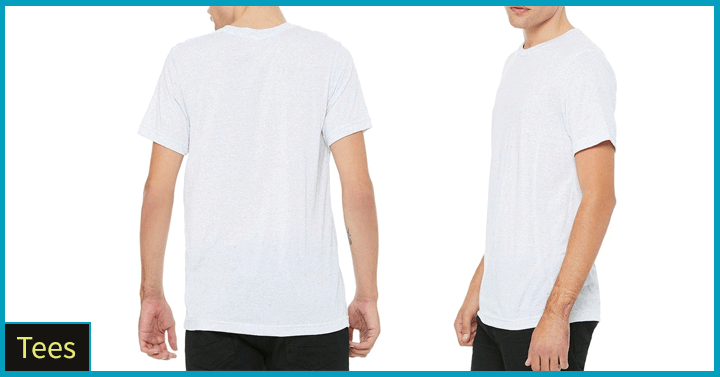 You cannot go wrong with a soft, comfort-fit t-shirt that everyone can wear either at home or when out on a grocery run to the nearest store. 
The triblend crew from Swag remains one of their most popular company swag ideas in clothing. They carry up to 3XL in sizes so the only thing you need to get are rough estimates for everyone's measurements (and to ship the right size to the right person!). The level of personalization can also vary depending on who the tee swag is for. For example, if it's for office employees,there can be a group photo on the front with the office signboard above. If it's to pitch your business at a speaking event, you can print the company logo in a bold color palette. Company branded swag, like tees and sleep masks, not only promotes the business but also instills a sense of pride and belonging among recipients.
2.9 Runners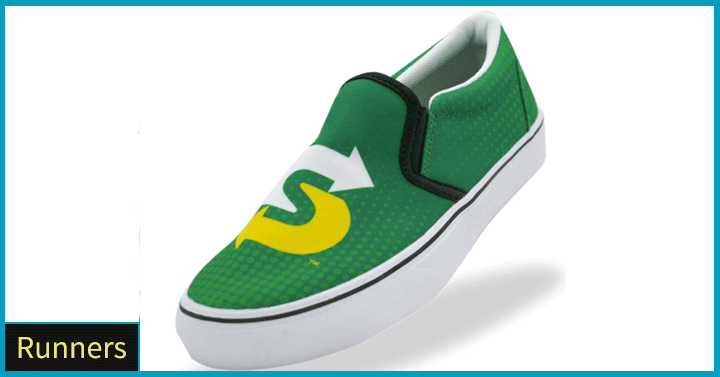 Another swag favorite in terms of comfort and everyday wear would be runners. The shoes are slip-on and can be fully customized both outside and in-sole. These ones from Swag have a white bottom trim and come in their own shoe box. You can specify the number of pairs you're ordering and get the quote instantly.
3. Cool swag ideas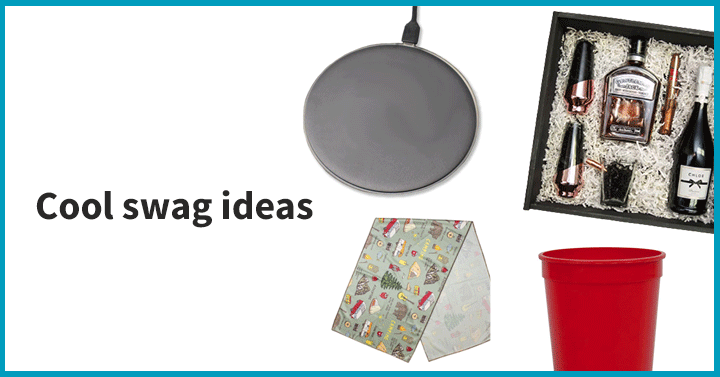 3.1 Pet toys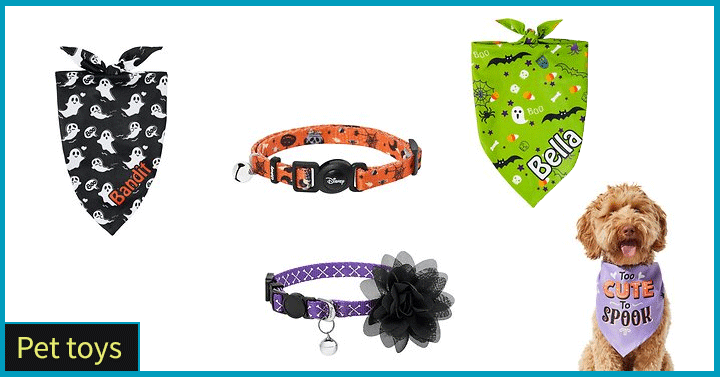 Those of you who have pets would have heard of Chewys. This pet store has it all- toys, food, accessories and medical supplies for your furry friends! The pet swag ideas feature frisbees, bandannas, personalized IDs for cats and dogs, pet collars and tennis balls. For the humans, there are sunglasses, coasters and notebooks.  Pet toys are creative swag for companies, displaying both thoughtfulness and a dash of fun. 
The filters you can apply to narrow down your swag bag include the breed type and size, price and brands (besides Chewys, there's Buckle down, Disney and Frisco).
3.2 Visible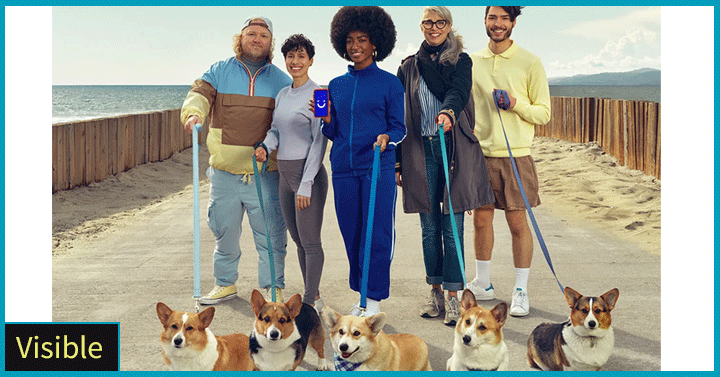 Visible is a wireless network service provided and powered by Verizon.I like what they're going for in their company swag bag idea. They've packaged ear pods, phone screen cleaners and mobile covers in a reusable multipurpose tin container. 
3.3 Happy hour bottles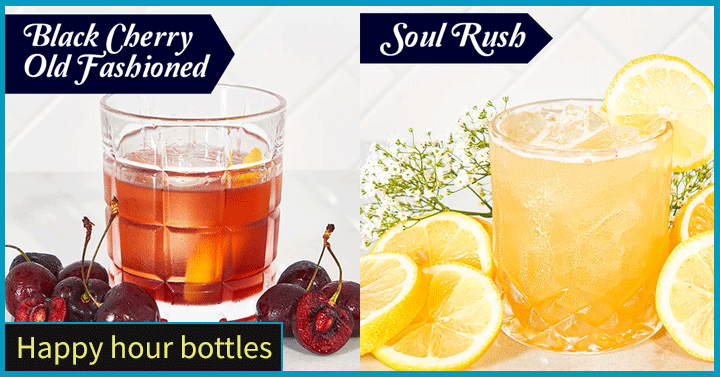 Unwind as a group at your next break with virtual happy hour cocktail kits. Take a group consensus on the drink of choice- be it beer, whiskey, rum or margaritas with a twist! 
I know many opt for whiskey kits but my experience with the Fistful of Bourbon kits makes me favor them, particularly the soul rush and black cherry old fashioned. If you want to build your own box, try theboozbox. You can also subscribe to their bartender box for printed recipe cards that you can try out at your convenience! Treat yourself to a weekend or post-work indulgence with one of the classiest company swag ideas!
3.4 Polar neck towel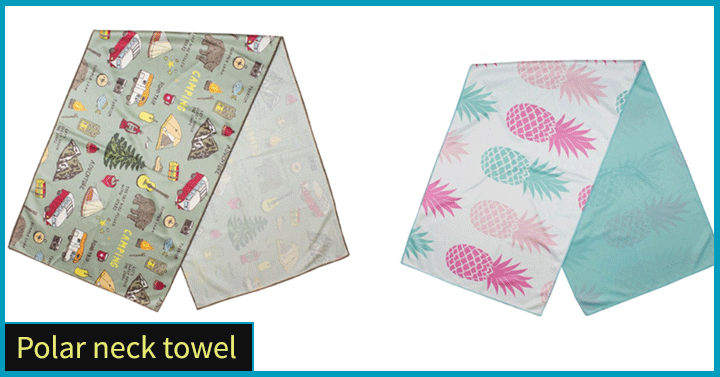 Polar Neck towels are a great inclusion into swag bags because of their function. You can use it to dry or cool off after sports or heavy exertion. It is made up of microfiber polyester which activates polar cooling, the effects of which are felt after you soak the towel in water. The minimum order Swag accepts is 250, and the price is calculated based on the quantity in your order. Polar neck towels are rejuvenating swag for companies, emphasizing relaxation and self-care.
3.5 Stadium cup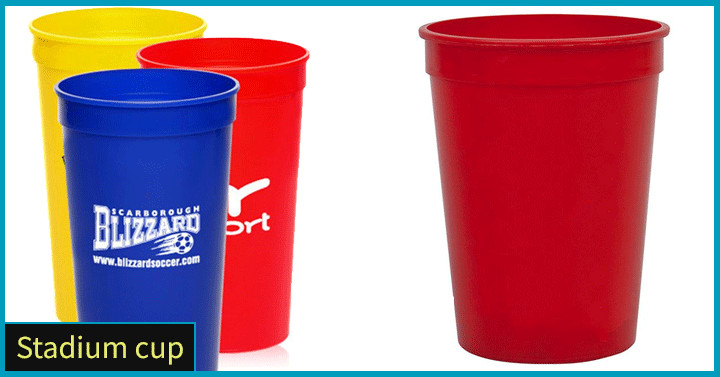 Want a fancy cup to go in your cup holder? Get a stadium cup with the company logo branded onto it that you can show off. Stadium cups are large and can hold your drink, whether hot or cold. Use it for your morning cup 'o Joe, or when watching the big game.
3.6 Wireless Chargers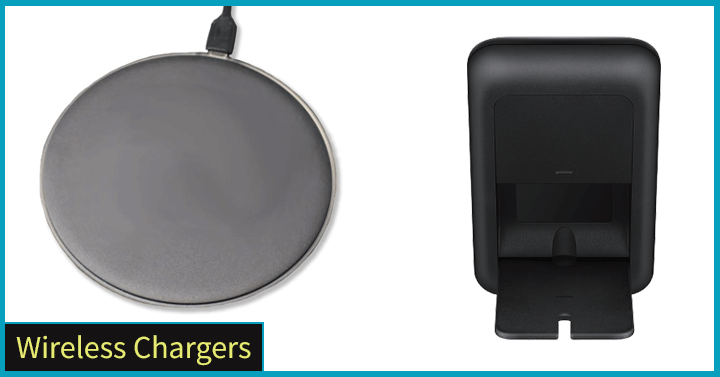 Wireless chargers are a Godsend if your job involves a lot of traveling. You just need to make sure your device is compatible with it and leave it on at your desk or nightstand for fast-charging. The Orbit Charger charging pad and the Samsung trio pad work for Qi-certified devices. They are compact and reduce the mess from wired chargers, making them the perfect addition to your home office! It costs between $13 to 51.
3.7 LED Power Bank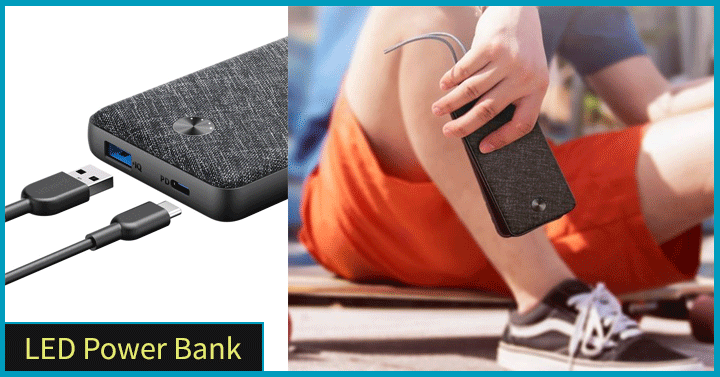 Another useful alternative to your actual device charger are power banks. Incorporating LED power banks into swag for companies reflects an alignment with modern-day tech necessities. Once you charge up the powerbank, you can use it on the go if your battery dies out and leave it plugged in when driving or moving around. I always have one on me if I know I'm going to be out of the house for more than a few hours. Walmart offers a few options for power banks, ranging from as low as $9 to the $59 Anker power core bank.
3.8 Massage ball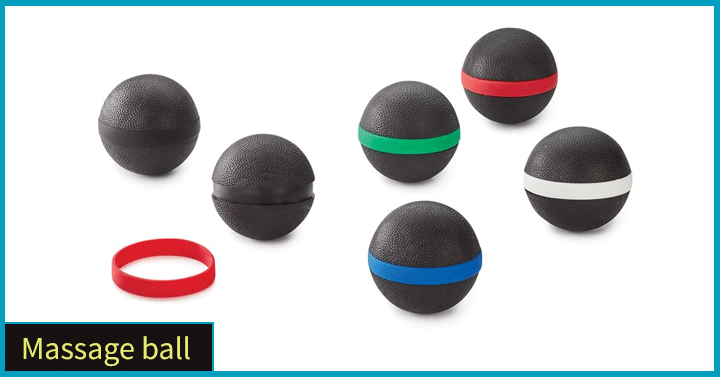 This head, neck and shoulder massage ball has got to be one of the cutest things I've ever seen! If you ever feel a crick in the neck, you just need to roll and rub this massage ball over it to relieve the tension inside. Like the Yoga mat and case under the fitness category, this ball can be screen printed and you can upload your design for a preview of how it would look. It costs between $7 to $13. 
4. Eco-Friendly Swag Ideas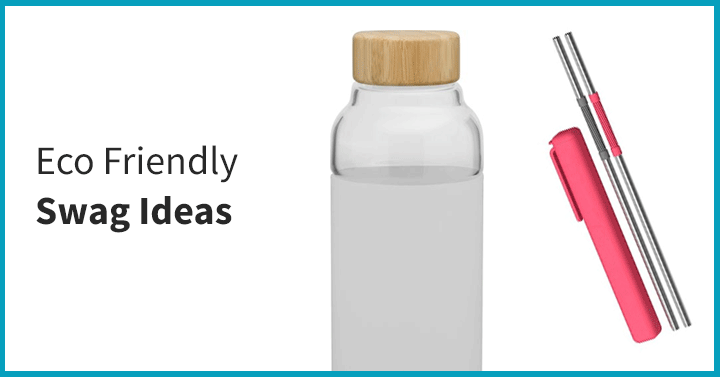 4.1 Bali Bottle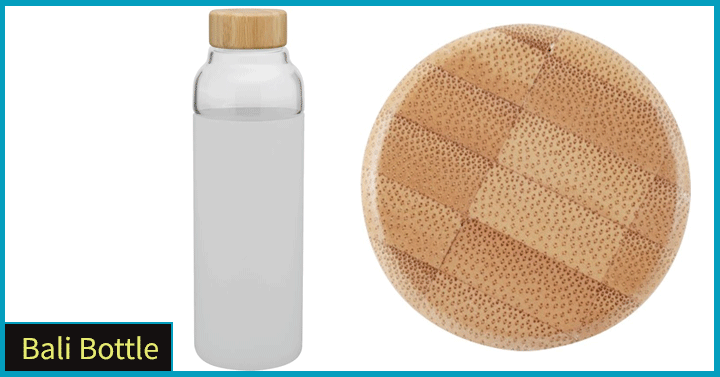 The Bali bottle is an eco-friendly glass bottle with a threaded bamboo lid for cover. You can print the bottle lid and reuse it repeatedly whenever you need a drink of water. Compared to the other items offered and produced by Swag, the Bali bottle is a tad pricey and costs between $19 to $30.
4.2 Reusable straws
If you want to do the earth a favor and reduce plastic consumption, give your team and yourself reusable straws that come either as a set of alloy or metal straws, like the Asobu stainless steel straws. When looking at eco-friendly offerings, reusable straws are gaining traction as the best company swag, resonating with environmentally-conscious recipients. These straws cost between $9 to 11 per order.
I also discovered something that's non-swag swag started by an enterprising duo in Sydney, and it's the Mermaid straws! These are also made of stainless steel and are dishwasher safe. A set comes with a free cleaning brush. It's the packaging that I love, which is 100% recyclable and reusable for composting. 
4.3 Recycled cotton tote bags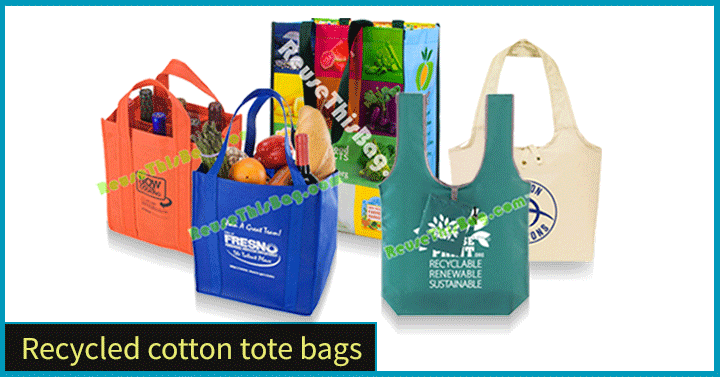 Reusethisbag offers tote bags for all occasions such as grocery shopping and travel which are made of canvas, nylon, jute, and cotton. Besides promoting smallholder cottage farms, a recyclable tote bag has longevity and is versatile. It can accommodate considerable weight too without tearing at the seams or a handle breaking off from the weight. Utilizing eco-friendly options such as recycled cotton tote bags as company branded swag underscores a corporation's sustainability efforts.
5. FAQS
5.1 What kind of swag do employees like?
Employees enjoy swag that they can get some use out of in everyday life. The ultimate swag will feature a collection of items from different categories, such as fitness, beauty, wellness, and technology. 
5.2 What are some innovative company swag ideas?
Some innovative company swag ideas are
5.3 What are  some recruitment swag ideas?
Recruitment swag ideas include branded merchandise like T-shirts, mugs, and notebooks, tech gadgets such as USB drives or phone stands, and practical items like reusable water bottles, tote bags, and eco-friendly stationery kits. These items can enhance a company's brand image and leave a lasting impression on potential recruits.