1. What is Event Swag?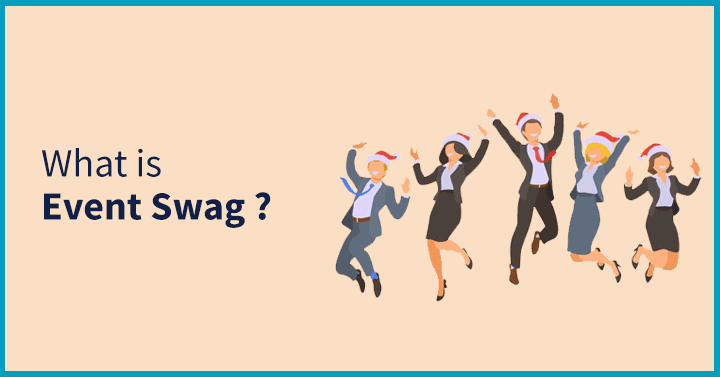 Event managers are always looking for ways to get customers to interact with their brand. Swag gifts are freebies that are given away as promotional items at company events to spread awareness of the brand. It is what makes the event a little bit extra special and memorable for the attendees. 
The best conference swag keeps your customers engaged and has the potential to acquire new customers as unique gifts sparks a conversation about the brand. The swag for conference gift has to be thoughtful, useful, and inspiring in order to grab their attention and therefore is a great marketing opportunity. Take a look at our lineup of some great conference swag ideas in 2022.
If you're seeking the perfect combination of style, functionality, and environmental consciousness, check out our articles that showcase a plethora of company swag ideas with sustainable swag solutions that leave a lasting impression.
2. Best Conference Giveaways 2023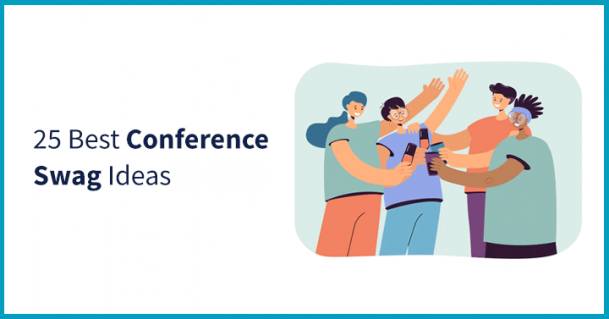 2.1 Customized Water Bottle
What's better than a gift that reminds you to stay hydrated? I personally love a good water bottle in conference giveaways that I can keep by my desk and use while at work. You can also customize it further by adding water levels as a reminder to drink water every hour and fill it up frequently. 
Imprint steel or copper bottles with your company logo and give them away as a conference swag at your next event. It is super handy and can be quite useful.
2.2 Amazon Echo Dot
A virtual assistant device helps in completing tasks of the user and understands their voice commands. They can answer calls, set reminders and alarms, send text messages, read out notifications, and more. Echo Dot is a smart speaker with built-in Alexa, Amazon's virtual assistant. It makes for one of the most useful conference giveaways.
You can command it to set your smart home devices into motion, such as your smart lights, thermostats, lock doors, etc. This would make a really popular promotional conference swag gift at your company event.
2.3 Journal
There are many people who take notes the old-school way, and I'm one of them. Using a good old journal to take notes at work never gets old. Customize your company logo on either a standard-sized journal or a set of various sizes and you have one of the best conference giveaways.
You could include a planner in the journal with an elastic closure for a bookmark. An expandable interior pocket can be placed for placing business cards and receipts. This would certainly make one of the best conference swag gifts for your company.
2.4 Portable Coffee Mugs
It doesn't feel like you've started your workday, if you haven't had your cup of coffee yet, right? But what about days when you are traveling out of town for work or are on the go? Portable coffee mugs are here to save the day and act as useful conference giveaways.
The stainless steel coffee mugs are sealed with leak-proof lids and have a secure lock feature. The steel insulation keeps your beverage hot or cold for a long time. Customize it with your company logo and pack it up for your conference swag gift!
2.5 Motivational Book - Master Your Emotions by Thibaut Meurisse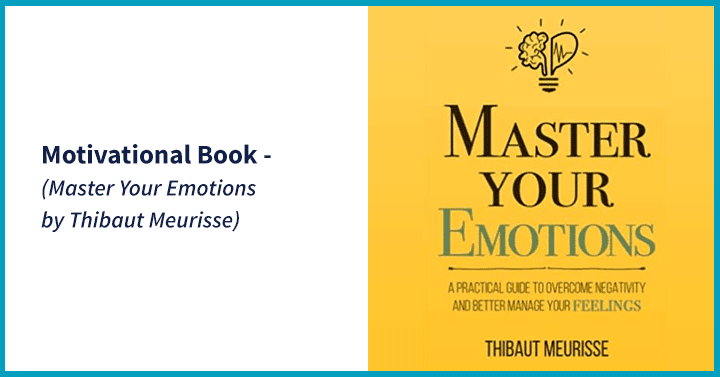 A motivational book often gives you that extra nudge and inspires you to understand yourself better. Master Your Emotions by Thibaut Meurisse is a book that talks about understanding how negativity works and how to manage your emotions in a better manner.
It provides simple coping strategies and teaches you to reprogram your negative emotions and turn them around. It works out to be a great promotional gift as it is insightful for your customers.If you are looking for conference swag ideas 2022, this is an offbeat one sure to surprise people.
2.6 Toiletries
People who tend to travel out of town for work may carry their personal toiletries wherever they go. They would have to carry bottles within the appropriate size limit. Curating a set of toiletries as a conference swag gift would be useful for the travelers. 
Select travel-sized bottles (preferably within the air travel limit) for shampoo, conditioner, body wash, body lotion, and one extra bottle for anything else. You can have your logo on the set of bottles and pack them together in a travel pouch as conference giveaways.
2.7 T-shirt
One of the most effective strategies is to represent your company's logo on a t-shirt. T-shirts are quite comfortable, and they can be used multiple times. It could be a simple round-neck t-shirt or a polo t-shirt that people can wear anywhere they want. It is a one of the best conference giveaways. 
You can have them ordered in free sizes, so that it fits most people and can be worn without any hassle. Place your company logo in the front (and back if required).  Encourage people to take a picture with it and upload it on Linkedin and tag you to spread the word!
2.8 Customized Snack Hamper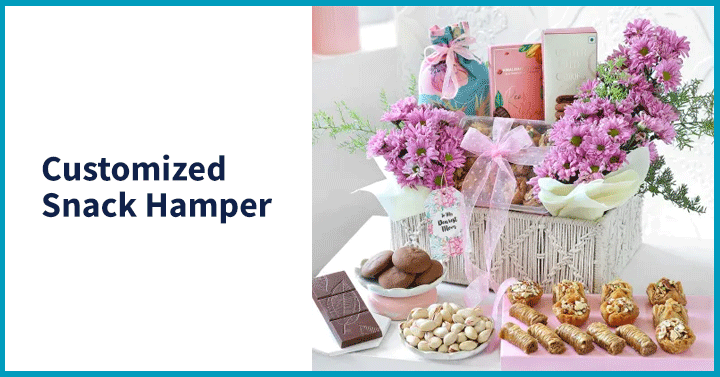 A customized gourmet snack hamper is a unique and trendy way to promote your brand. It shows that you care about your customers and you want them to have the best things - and who can say no to snacks? 
Curate a gift hamper with healthy foods and snacks like dry fruits, oat cookies, healthy spreads, seeds, juices, and more. Include a card with your company logo and social media handles, and you have some swag for conference!
2.9 Personalized Pen
A personalized pen is another great choice for a conference swag to spread awareness about your brand. It is perfect for company giveaways, corporate events, etc. as it is quite handy and people often take notes at such events.
Custom pens can be personalized easily. Customize your logo on ball pens as they don't leak and are lightweight to hold and use. You can design the pen in a bright color to grab attention and start a conversation about the brand. You could even include a mini notepad with the pen to complete the set. 
2.10 Gift Card
A gift card or voucher from a popular store or website is another one-of-a-kind idea for a promotional conference swag gift. Customers can redeem the amount and buy items of their choice with the gift card.
It could be an Amazon gift card, an Apple gift card, or even a store gift card like Home Foods. Imprint your brand name on the card with the guidelines on how to redeem the amount, and include your company website as well.
2.11 Amazon Fire TV Stick
Amazon's Fire TV Stick enables you to turn your tv into a smart tv and stream content from any platform. It comes with an Alexa-enabled voice control remote for easier access. This cool device can make an amazing promotional giveaway gift at your company event.
As the world today is moving towards smart technology, a Fire TV stick is quite useful for the customers in this aspect. They can watch their favorite shows, listen to music, and lots more - all in one place. 
2.12 Personalized Keychain
A personalized keychain can never go unnoticed, as people like to carry cool and trendy keychains for their vehicle, bag, locker, or house keys. You can customize your brand with cool designs and materials like leather, wood, rubber, metal, or cloth. 
You could also engrave motivational and inspiring quotes on the back or add some vintage designs to make it look cool and professional. It could be a great conversation starter at company events. This is why custom keychains are the best conference swag.
2.13 Earbuds
The best conference swag is the one that is thoughtful. One of the most commonly used devices in virtual meetings is earbuds. There are multiple variations nowadays- wired in-ear earphones, wired headphones, wireless Bluetooth earbuds, etc. Wireless earbuds are portable and useful to carry even on the go.
People use them throughout various tasks in their routine - walking, jogging, meetings, calls, and other things. It is certainly a good conference swag gift to give away at your next company event.
2.14 Bluetooth Speaker
Bluetooth speakers are a great tech conference swag gift at company promotional events. Carry your vibe wherever you go with portable Bluetooth speakers. With their portable design and 10-12 hours of playtime, people can listen to their favorite tunes anywhere they want.
You can even wirelessly stream music from your phone, tablet, or any Bluetooth-enabled device. Select a travel-sized speaker for people to carry when they are traveling.
2.15 Bags
Making it to the list of useful conference swag gifts are bags- tote bags, laptop bags, or even duffle bags. Tote bags are quite useful for grocery and routine shopping. Comfortable and sturdy laptop bags are a must for people who travel for work often, or have long commutes. Duffle bags are practical for short weekend trips or even business trips.
Get your brand logo imprinted on the bags, and you could also attach a card with your company name and social media handles to their zips. You can encourage people to post their cool swag gifts on social media to spread the word.
2.16 Smartwatch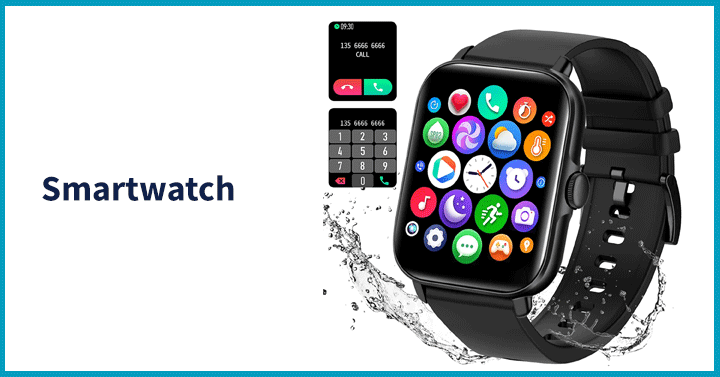 Fitness has become a part of most people's everyday routine today. Smartwatches help users to keep track of their steps, calories, vital health stats, and also display their reminders, alarms, notifications, and more. 
It is equipped with a Bluetooth connection, which enables the user to attend calls and messages during meetings and workouts. A smartwatch makes for a practical swag gift at corporate events.
2.17 Sunglasses
Summertime and vacations go hand-in-hand. This calls for a cool pair of sunglasses for you and your tribe. Get sunglasses in stylish designs and colors
You can engrave your brand name onto the frame and pack it in a trendy case for your customers at your next company event. Include a wipe cloth in the case to keep the sunglasses clean and hygienic.
2.18 Yearly Planner
Planners are useful for planning and scheduling your meetings, tasks, and events. It includes a calendar, list of holidays, city number extensions, state map, etc for convenience. 
You can use it for quick notes and reminders, and stay organized for the whole week and month in advance. Planners also include monthly labeled tabs for easier organization. Have your brand name printed on the front hardcover of the planner and it is ready for your next conference swag giveaway.
2.19 Pen Drive
Tech gifts can never go wrong, especially if it is something that makes your life easier. Pen Drives or USB Flash Drives are useful for working professionals who travel often or need to port their data to other devices often.
Pen drives transfer data of bigger sizes in a short span of time. Your data can be secured with a password, and it is compatible with all devices. You can include a keychain with your company name to keep the pen drive handy.
2.20 Mouse Pad
Mouse pads are essential for your study or work desk. Print inspirational and motivational quotes alongside your company logo for your next conference swag giveaway. Some examples are "She believed she could so she did", "Good vibes only", etc.
Rubber mouse pads are non-slippery and easy to clean and maintain, as well as soft on your wrist. There are unique and trendy designs available to customize the mouse pad.
2.21 Travel Organizer Kit
Travel organizer kits are important while traveling. They keep your toiletries organized and spill-free. Things such as shampoo, lotion, oils, gels, etc. can be tucked away neatly into the waterproof kit without any hassle.
You could also double it as a makeup organizer kit. There are other variants such as a shoe organizer, which keeps multiple pairs of shoes safe and clean inside the organizer bag. This is certainly a practical corporate swag gift for your customers.
2.22 Cocktail Kit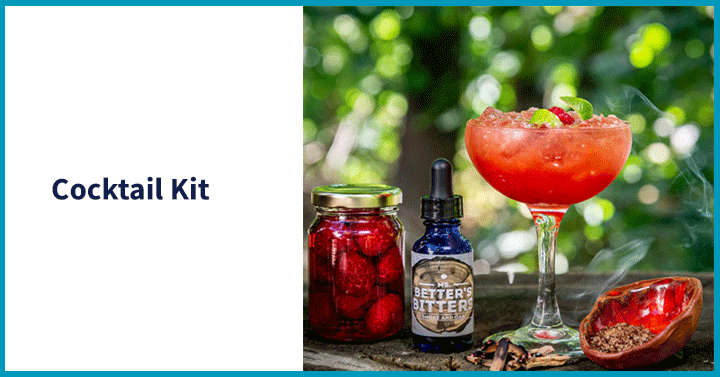 If you're looking for a classy gift to promote your brand, a cocktail kit is the way to go. The set includes everything for a beginner to prepare cocktails at home. It includes a stainless steel shaker, a strainer, ice tongs, liquor pourers, and a mixing spoon.
Print your company logo on the cocktail kit box as well as the shaker. You can also include a booklet on cocktail recipes and procedures. People can use this at their next office parties and team events. All your customers need now are a couple of margarita glasses and they are good to go!
2.23 Bomber Jacket
Bomber jackets are very comfortable to wear for casual events, work, or even for sports activities. The material is lightweight and waterproof, and thus can be used during light rains and drizzles. If you are searching for conference swag ideas 2022, this is an incredibly cool one to consider.
The bomber jackets with your brand's logo would make for a stylish conference swag gift. They can be used plenty during the summer and spring season, and are quite easy to clean and maintain. You could also include cool zippers on the jackets to add to the oomph factor.
2.24 Stress Balls
Stress balls are not only used to relieve stress, but also can be used as auxiliary toys and rehabilitation tools. They are also used as motivational objects to help people concentrate, focus, and relieve anxiety.
It is also used for hand exercise as people who have desk jobs can use it to exercise their wrists, and arms, enhance grip, and improve blood circulation. Stress balls are non-toxic, stain-resistant, non-sticky, and lightweight. You can print motivational quotes such as "I can do it", Take a deep breath" alongside your logo on them.
2.25 Magnetic Whiteboard
A portable magnetic whiteboard is super handy around the house as well as in the office. You could stick it to any metal surface such as your fridge, and note down your reminders and errands on it so that you don't miss out on anything.
You can also cut the whiteboard into any size you want and mark your schedules and to-do lists. You can also include coloured marker pens and a duster with your brand name on it. This is a thoughtful conference swag gift and your clients are bound to love it!
3. FAQs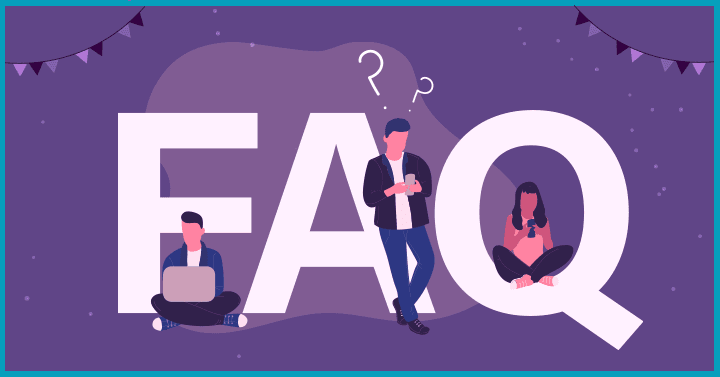 3.1 What is virtual swag?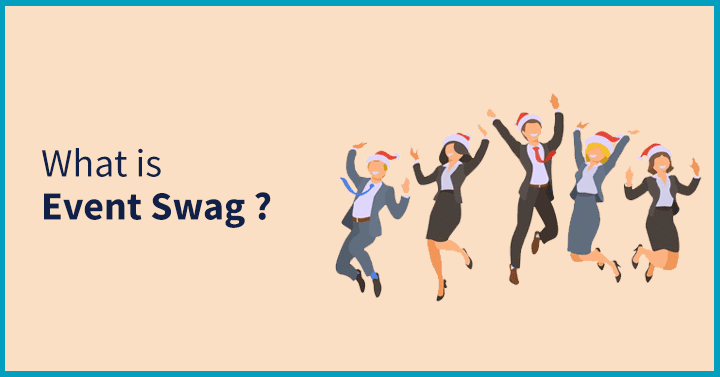 Virtual swag is a digital gift bag that companies send to their prospects, attendees, and customers. You can select the options based on your event or item based on audience interests. Some examples can be eGift cards, app subscriptions, meal vouchers, and more. 
3.2 What are some cheap conference swag ideas?
If you are planning to give your event attendees, conference swag gifts, you have to ensure it is something they will use and enjoy using. Some examples of cheap conference swag ideas are:
Gift cards
Meal vouchers
T-shirt
Water bottle
Pen
Keychains
3.3 What kind of swag do people like?
There are various types of swag gifts that people like:
Work From Home Swag accessories: Table lamp, journal, earphones, speakers, etc
Fitness Swag: Fitness tracker band, Sports t-shirt, jogging strap
Self Care Swag: Sleep mask, healthy snacks, skincare hamper
Travel Swag: Travel kit, toiletries, duffle bag
Eco-friendly Swag: Tote bags, Reusable straws, reusable napkins
3.4 What are some cool conference gifts?
Some cool conference gifts include water bottles, toiletries, a bomber jacket, and a cocktail kit.