The onset of COVID-19 has established the importance and need for employee well-being at the workplace. This survey by Shortlister shows the growing demand for mental, financial wellness, and behavioral health programs. 
Though these programs are great for enhancing your employees' health, it is also important to guide them towards self-care so they can continue looking after themselves even if they part ways with the company. Keeping in mind both of these scenarios, we have implemented wellness programs and gifted our colleagues with some relevant employee wellness box subscriptions! 
Want to implement the same at your office? Then, let's delve into this extensive list of employee wellness boxes that you can consider for a happier workplace.
Employee wellness box subscriptions aren't the only wellness initiatives you can offer at your business. Take a look at these guides to employee wellness programs, corporate wellness companies, virtual wellness activities and staff wellbeing initiatives.
1. What do you put in a care package for an employee?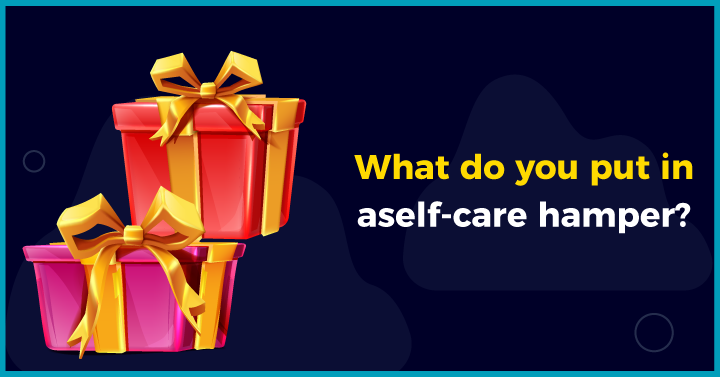 Of course, before we go about buying a subscription to these hampers, the first thing to figure out is what it should entail? There is a whole range of products you can include, but keep in mind that each of them should help your employees rejuvenate, and pamper themselves. For example, if you have a plant parent on your team, adding a house or desk plant is the best accessory. 
The bonus is you can curate these boxes and personalize them to suit your peers' needs. To give you an example, we bought a subscription of some baked goods and coffee for the coffee connoisseurs and added a small but heartfelt thank you note. They felt truly special, happy, and cared for.
So, here are some ideas about what you can include in your small care packages for employees – 
The gift (yes, we know it is obvious)
A note from the organization and/or the manager
A small activity card like a mini-puzzle, riddle(s), sudoku, etc.
A small desk plant or succulent for that touch of freshness
Optional – a portable sanitizer packet/pouch
2. 20 thoughtful employee wellness box ideas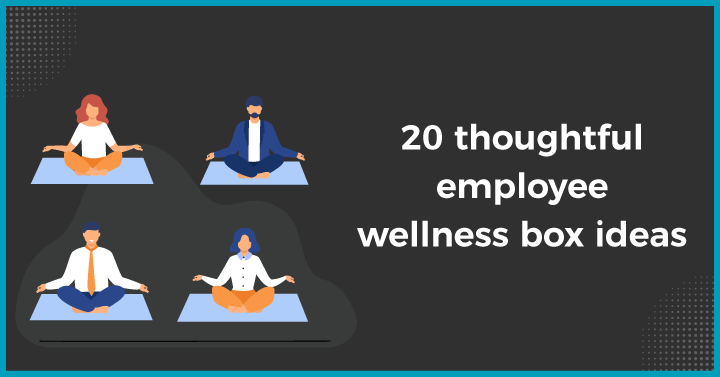 2.1 Hygge Box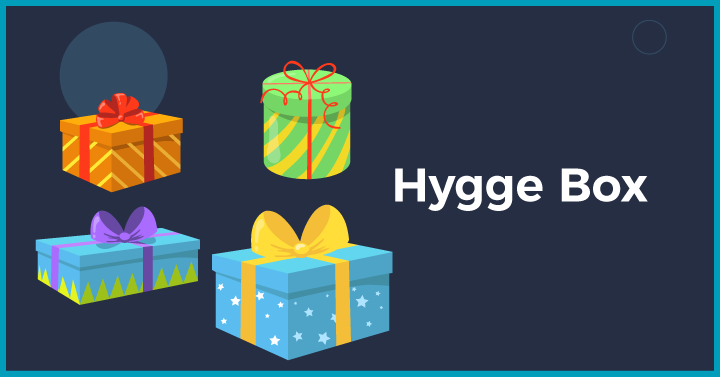 Hygge (pronounced hoo-gah) is a Danish concept that roughly translates to coziness with a home décor nurturing a feeling of calm, wellness, and contentment. In other words, a décor that gives you the feel of a warm hug is considered hygge and makes for a great wellness box for employees. It can mean different things to different people, so choose among these standard and deluxe Hygge employee wellness box subscriptions. We loved the Deluxe package as it had more relatable Hyggelig items.
2.2 Gusto di Roma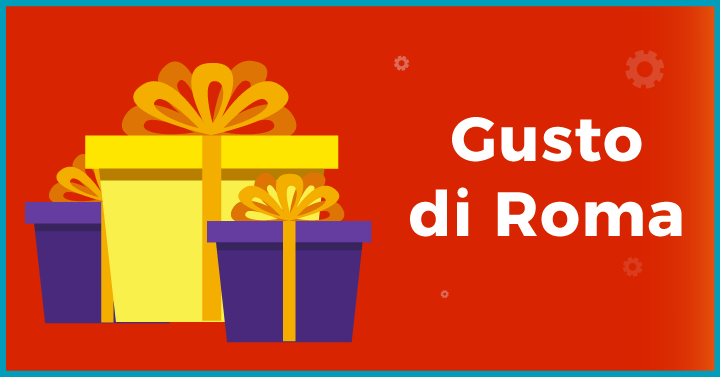 When you think of fine food, one of the first places that come to your mind is Italy. So, if you have Italian food aficionados on your team and are looking for a wellness box for employees, get them this delightfully delicious gourmet Italian Sweets & Savories by Gusto di Roma. We loved the 6-months subscription option, but you can also go for 1, 3, and 12 months.
2.3 Fab Fit Fun Box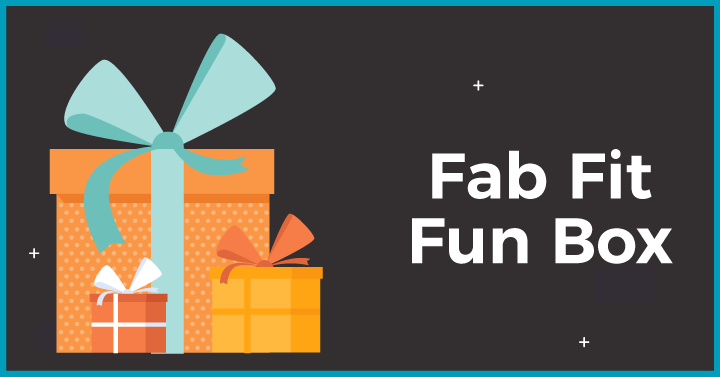 If you wish to include the elements of seasonal beauty, fitness, and style into your employee wellness box for your in-house fashionistas, then Fab Fit Fun Subscription Box is the one to go for. You can pick your plan and products and have them delivered 4 times a year. We received their Spring Box, which included amazing female-founded brands on the occasion of Women's History Month for a self-care package for employees.
2.4 Trade Coffee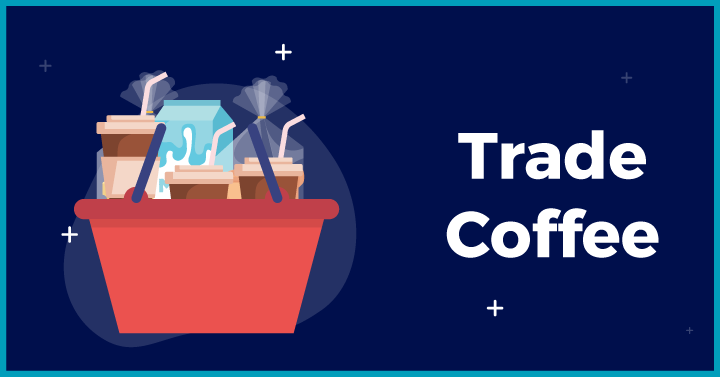 We all have multiple caffeine addicts in our offices, and they make their presence known pretty clearly, especially when the caffeine level goes down! For those bean lovers, give them this Trade Coffee Subscription Box as a wellness care package for employees. They customize the coffee to perfection with their extensive quiz and have the option to choose from multiple blends, and 2, 3, 6, 9, 12, and 24 bags. We loved the fact that each of your giftees can customize their coffee as they email a redeemable gift code. Apart from subscriptions, you can also purchase equipment like grinders, kettles, filters, drinkware, etc., and different one-time corporate gifting solutions for small care packages for employees.
2.5 Tea Drops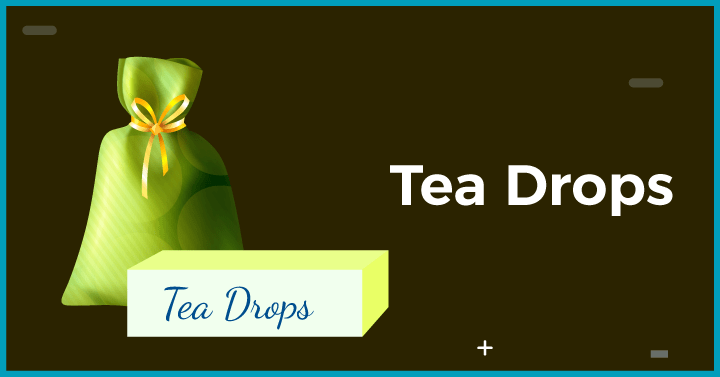 A better gift for your "tea-totaller" employee than a customized subscription to healthy teas would be to give them a bagless, organic, fair-trade tea 'bomb.' These tea drops also help with reducing the carbon footprint by reducing waste. Tea Drops Customizable Subscription is all that and allows you to choose the quantity, type, and frequency. The receiver will get a rotating tea selection, information on wellness and self-care tips, and a surprise gift that goes along with the theme. This is a nice option for a self-care package for employees.
2.6 Gold Medal Wine Club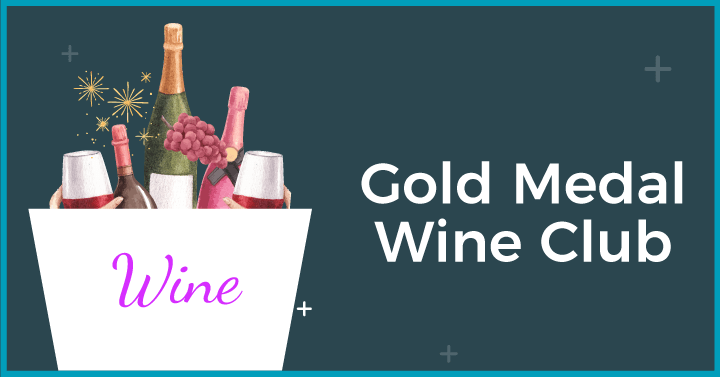 Wine is the reset and recharge option for many of our colleagues. So, if you want to gift something that will help them relax, a selection from the Gold Medal Wine Clubs will be the perfect employee wellness box. Choose from 6 different wine club options and send them this box of liquid happiness. We love Pinot Noir, so we went with the Pinot Noir Wine Club with a box of two bottles (1 red and 1 white), monthly shipment for 3 months.
2.7 Organic Sproutbox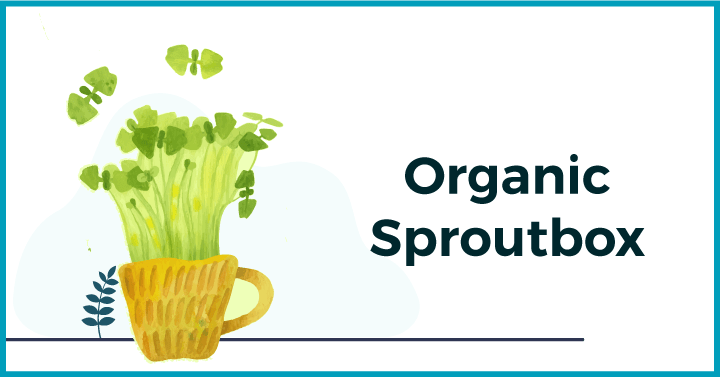 If you are discussing fitness with anyone, it will certainly include the topic of healthy eating. Encourage your employees to forgo the chemical-laden produce to a good extent, even if not entirely possible, with these Organic Sproutbox kit subscriptions that make an amazing wellness box for employees. You can choose from a variety of sprouts between an experienced sprout grower kit or a beginner.
2.8 Merkaela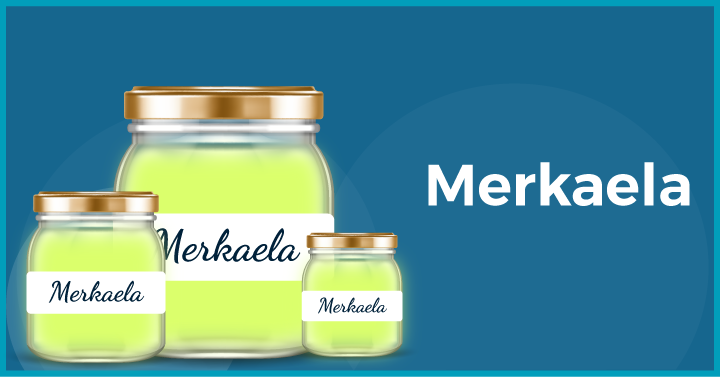 Selfcare rituals are an essential part of nurturing one's soul and well-being. We love Merkaela Deluxe Wellness Box as each herbal, seasonal, and the curated package includes many happy wellness products. You can find Bath Salts, Handcrafted Soaps, Scrubs, Loose Leaf Tea; affirmations, meditations, music, rituals, and thoughtful content. 
2.9 The Keto Box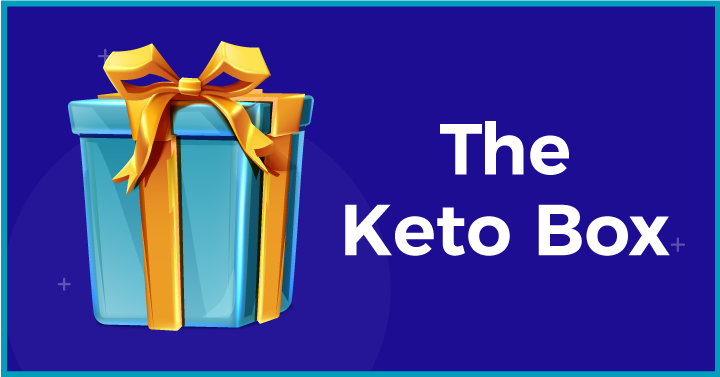 If you have teammates or employees who look at Carbs as their worst enemy from Hell, then keep all the potato chips for yourself and gift them The Keto Box Snacks Subscription. Each month they have different snacks and each employee wellness box includes chocolates, chips, cookies, brownies, jerky, meat sticks, nuts, baking mixes, and more. Our colleagues who got this told us that any item does not have over 5g net carbs.
2.10 Lavish Bath Box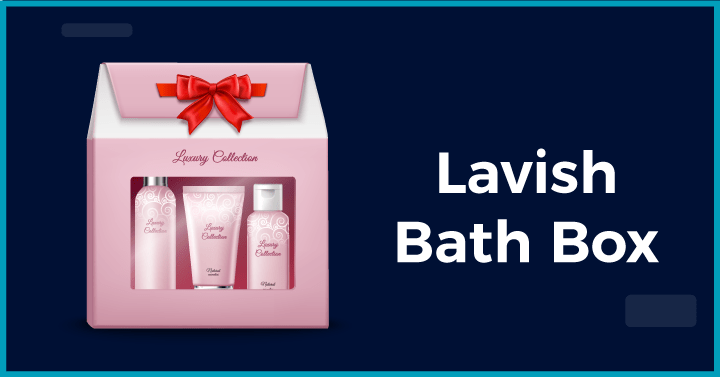 One of the best feel-good factors and a noble cause there is to contribute to the development of local artists and artisans. And when your employee wellness box comes from there because all of you support the cause, it can only add to the happiness and satisfaction. Lavish Bath Box collaborates with small businesses and artisans to bring in delightful, handmade bath and body products. They also send in seasonal shipments (once every 3 months) and each box includes 8-10 or even more bath and beauty products that we guarantee will make your weekend awesomely refreshing. This is an interesting option for gift boxes for employees.
2.11 Mother Snacker Dessert Discovery Box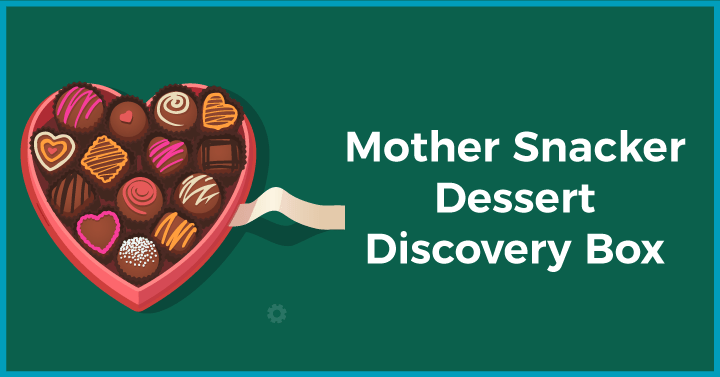 Give the new mothers in your office a much-deserved break with some high-quality indulgence. The one-time, 3-, and 6-month Mother Snacker Dessert Boxes contain a hand-curated surprising mix of 5 to 7 artisan-made treats and products handpicked to bring a smile to modern mothers. Our colleague on maternity leave received her first package as our employee wellness box, and she termed it as "delightful decadence!" 
2.12 Farm to People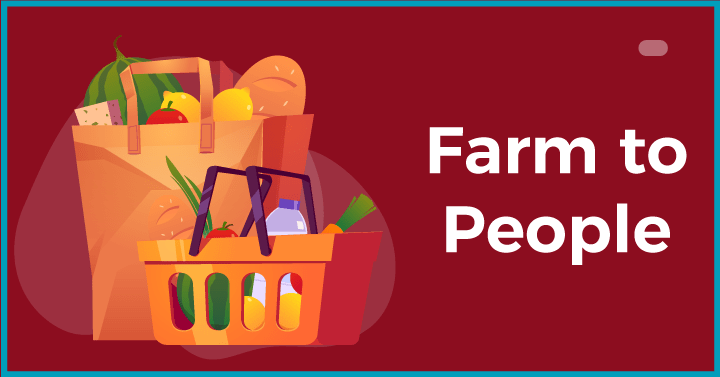 If your truly health-conscious colleagues do not want to stick to homegrown sprouts and prefer all their products to come to their table directly from the farm, we found the perfect solution for them. Farm to Table boxes come from farms that do not use GMO seeds, use no- or low-spray growing practices, and are small, family-, minority-, or queer-owned, and/or are newly established. We love the fact that they harvest, prepare, or bake freshly – after we place the order so we can be sure that nothing sits on the shelf. This would make good gift boxes for employees.
2.13 Yoga Club Subscription Box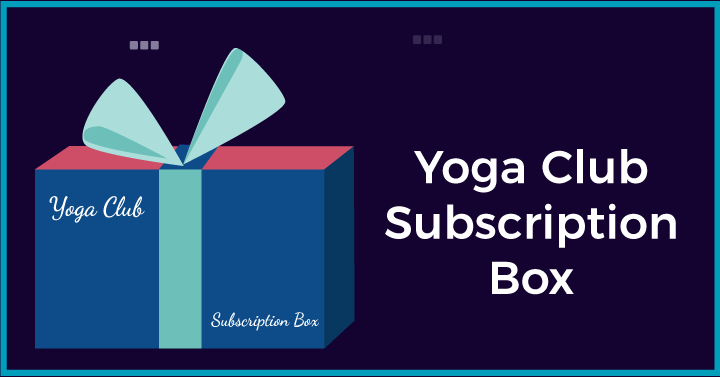 This one is for the in-house yogis and fitness enthusiasts! Yoga Club's premier activewear subscription box starts off with a freestyle quiz, and once you choose your style and workout preferences, a stylist preps the box each month based on answers and the season. They come in 1-, 2-, and 3-piece outfits that can be worn straight out of the box. These are so comfortable and stylish that we have half a mind to wear them to work!
2.14 The Home Detox Box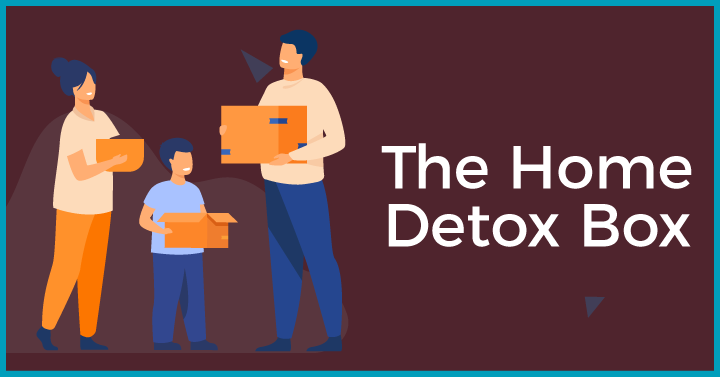 Another important aspect of wellness is detox. It is important to detox first with organic products before starting a wellness product or regimen. The Home Detox Box is a limited-edition employee wellness box subscription created by an award-winning environmental toxin expert. It includes some of the best non-toxic, eco-friendly products. They change every month, and sometimes even before the month gets over too. 
The box entails an aromatherapy blend to ease headaches and stress, a renewing oil that stimulates hair growth, organic soap, a signed copy of The slightly greener method, and a surprise element! Your employees will get a uniquely curated box to cater to their self-care needs! 
2.15 Orchard Farm Soap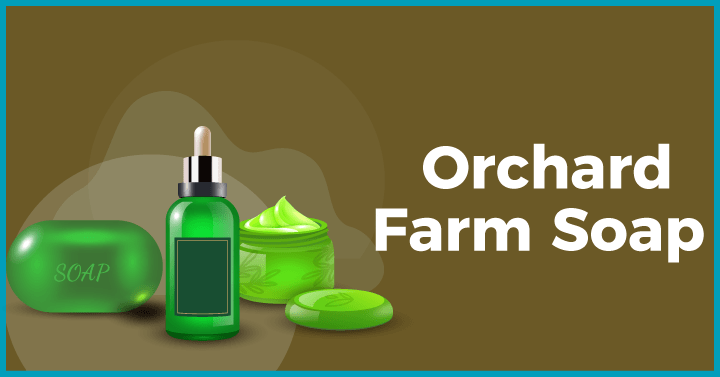 If you or your colleagues are keen on avoiding chemical-laden produce, then you would also be keen on avoiding chemicals on your skin. Orchard Farm Soap offers farm-to-bar, homegrown, botanically based bath, body, face, and aroma products, the botanicals for which come from their own farm. You can email them for custom orders, and it is worth every dollar to place a subscription with these delightfully natural products.
2.16 The Burlap Bag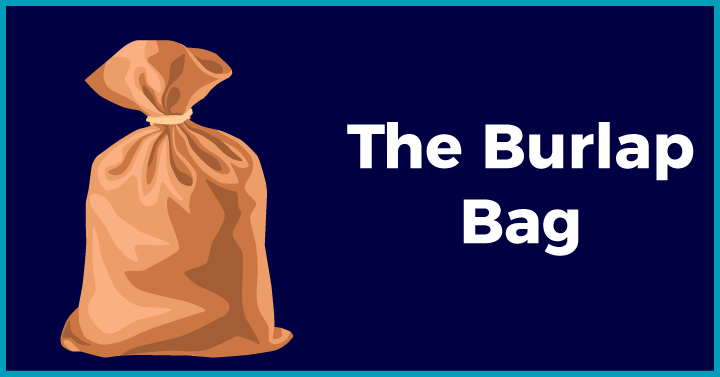 If you'd like to gift, what The Burlap Bag calls a smelly subscription, we recommend that you look no further. Join or enroll your colleague in their Candle Club to receive their 100% natural products, including the glass and packaging (both are recyclable). You can choose candles, room spray, wax melt, or a combo of the three. It is the perfect olfactory employee wellness box for aromatherapy enthusiasts.
2.17 Laurel & Reed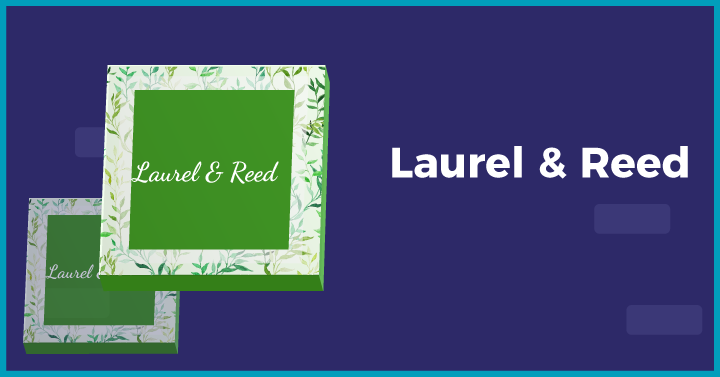 Laurel & Reed are pioneers in offering cruelty-free, vegan, non-toxic, luxury-curated beauty boxes. They specialize in skin care, body care, beauty tools, and make-up products across multiple go-green brands. All their wellness boxes include full-sized three of their beauty products that change every month. We love that all the packs are gift-wrapped and include our personalized message!
2.18 DIY Kombucha Kit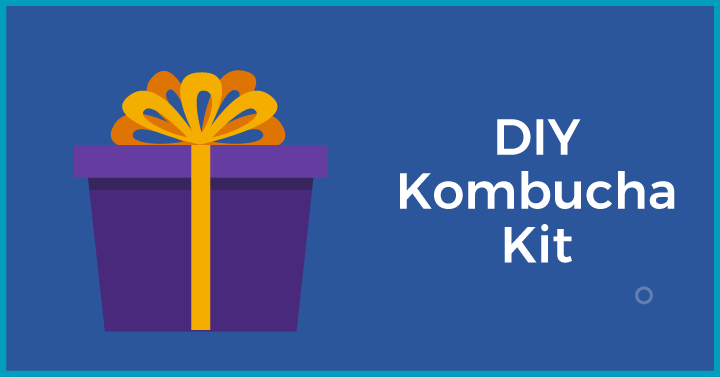 Kombucha devotees swear by the health benefits of this fermented tea, but it is a hassle for fans and non-fans alike to order one every time you want to have it. Bucha Brewers Kombucha kits and recipes are great employee wellness box subscription gifts.
2.19 Bloomsy Box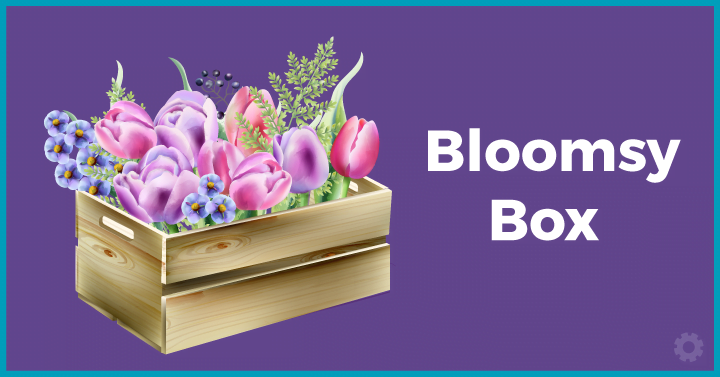 We are yet to find someone who does not smile at the sight of flowers. If you want to brighten up your colleague's life and décor regularly, sign them up for Bloomsy Box flower Subscriptions. We are absolutely in love with their seasonal and sustainably-sourced flowers from eco-friendly farms, as well as their insane range of bouquets to choose from. We selected the pet-safe blooms for our colleague with 11 dogs, a plant subscription for our teammate with green fingers, and the Bloomsy roses for the secret crush!
2.20 DIY Care Package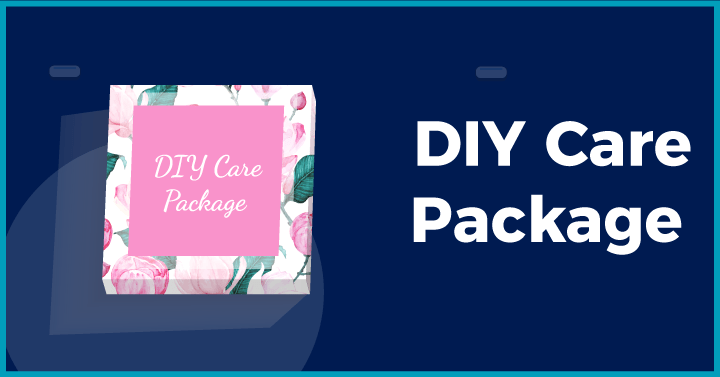 You know your employee or teammate the best, especially if you truly care for them like a second family. If yes, putting together your own care package would be the perfect employee wellness box, and maybe continue it as a subscription, too, if you can put in those extra efforts every month. You can also add in a gift card to a place they like or a subscription card to an at-home spa service or a meditation app.
3. FAQs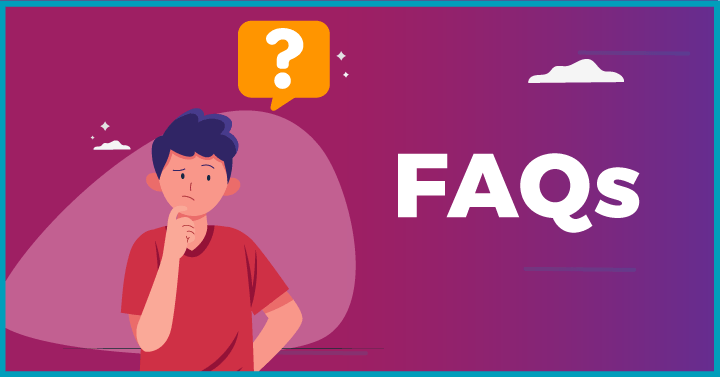 What is a wellness package?
By definition, a program offered by an organization to its employees intended to improve and promote their health and mental clarity is a wellness package. Most organizations bring in an outside experienced partner to carry out these programs.

As an employer, you can send in self-care gifts as part of the organization's efforts to enhance employee wellness too.
Here are some of the wellness activities you can do right from your office – 
Meditate for 5-10 mins
Walk around the building during break
Take the stairs instead of elevators whenever possible
Enroll in organizational wellness programs
Bring in packed lunch boxes
Hydrate well
Switch between regular and standing desks
 What can you add in a wellness kit for employees ?
You can add snacks, eco friendy utensils and hygiene essentials in a wellness kit for employees.