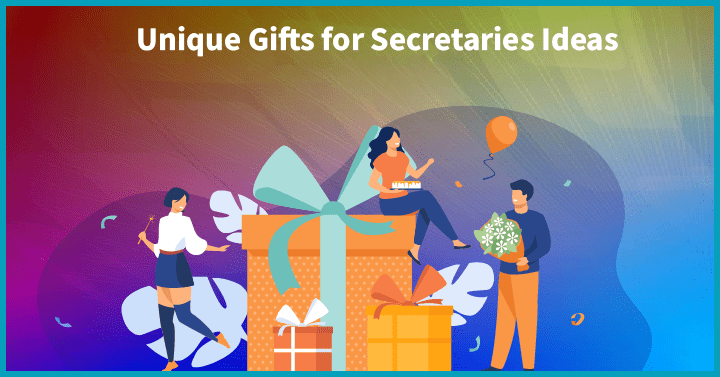 Secretaries are at the core of every office and a vital resource that helps to build a successful and positive work environment. Gifts for secretaries can be a bit tricky to choose! It is important to pick something appropriate that conveys your appreciation for their year-round hard work and dedication.
We have the answers if you have been searching for the perfect gift to show your appreciation for all your administrative assistant's hard work. Here are the top 20 gifts for secretaries to show your appreciation.
Here are the top 20 gifts for secretaries to show your appreciation.
If you're looking to learn more about these gifts, then don't miss out on our video below:
What are the Benefits of Giving Gifts to Your Secretary?
Gifts for secretaries to mark holidays, special occasions, or personal achievements are a great way to show your appreciation and thank them for all of the hard work they do for you and your company.
20 Gifts That Are Sure To Make Your Secretary Very Happy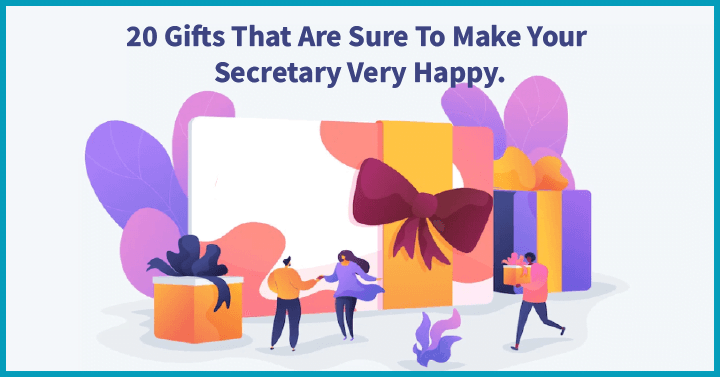 From secretary gift basket ideas to funny secretary gifts, and secretary gifts under $10, we have options for every boss looking to reward their hard-working staff: Let's get started!
1. Adjustable Laptop Stand
Computer posture and healthy work habits are essential to prevent neck and shoulder pain. A stylish adjustable laptop stand is the perfect gift for any secretary who needs the perfect platform to prop up their laptop. So opt for a stylish and reliable option to show some appreciation!
2. Smartwatch
If you are looking for more expensive gifts for secretaries to give on a special occasion, a smartwatch is a practical and meaningful gift that will impress you.  A chic new smartwatch is a perfect accessory that can help you reach your next fitness goal or to keep up with friends and family on the go.
A smartwatch is not just a fitness pal, it can also play music, receive and send messages, view photo albums and even take phone calls. This thoughtful gift is the perfect addition to any secretary's functional accessories, as it allows them to keep up to date when working, without having to use their mobile phone.
3. Flower Bouquet
Lovely flower bouquets are a classic and meaningful gift that impresses every time! If you are looking for secretary gifts under $10, a colorful flower bouquet is a wonderful choice to express your heartfelt gratitude and good wishes.
Consider a standard wrapped flower bouquet, box bouquet, or letterbox flower bouquet. You can add extras to your flower delivery, such as a meaningful card to show your appreciation, an added box of chocolates, or a bottle of wine. Customize this gift to the interests of your secretary for an extra touch of personalization.
4. Herbal Wellness Tea Pack
One of the best ways to show your appreciation is through a themed gift that shows you care. Opt for these festive herbal wellness tea packs that will make meaningful Christmas gifts for secretaries during the holiday season. 
5. Electric Lunch Box Food Heater
Spending the workweek in the office means that cold lunch can become repetitive and boring. Gift your secretary this electric lunch box food heater so that your secretary can enjoy a delicious, piping hot lunch every day!
This lunch box is a perfect gift for secretaries and can hold all kinds of food. Including hot sandwiches, pasta, rice dishes, stews and soups, and more! Perfect for the colder seasons to fight off the chill and bring a piece of home, to work.
6. Office Chair with Lumbar Support
Posture is essential for a happy and healthy work environment. Support your staff by buying an office chair with lumbar support as executive assistant gifts. It's a great way to promote fitness goals and show your appreciation with this thoughtful and expensive gift for secretaries.
7. Tote Bag for Female Secretary
For a classic and reliable gift that will wow every time, buy a fashionable tote bag that can be used for all occasions! Tote bags are the perfect gifts for secretaries under $10 that will wow every time.
Tote bags can be used on many occasions, whether you are carrying your lunch to work, or going shopping, a reliable tote bag can go everywhere! This thoughtful gift will be a useful and long-lasting addition to your secretary's daily tasks and will act as a reminder of your appreciation.
8. Administrative Assistant Coffee Mug
Funny secretary gifts never disappoint! For some much-needed humor in uniform and to show your appreciation, buy a funny coffee mug for your administrative assistant. It's also a great choice if they are a beverage lover.
9. Work-Travel Tumbler
Having a hot drink in the morning is essential to start the day on the right foot when working in the office. If you are looking for personalized gifts for secretaries, buy a work-travel tumbler so that they can enjoy a hot cup of coffee from home every morning!
These fantastic travel tumblers can be used for more than coffee, pair this gift with the herbal wellness tea pack to create expensive gifts for secretaries. This care-pack gift is perfect for any occasion.
10. Fresh Fruit Basket
Delicious fruit baskets are an expensive and health-centric gift that will impress on any occasion! Opt for a luxurious fruit basket with a fine selection of fresh fruits if looking for secretary gift basket ideas. 
11. Ceramic Plant Pots
If your secretary loves plants or has a green thumb, buy a beautiful ceramic plant pot. This personal gift is an excellent way to express a token of appreciation and the effort taken to complement their tastes and hobbies. Add a few seed packets or gardening accessories to create such lovely DIY gifts for secretaries.
12. Essential Oils Diffuser
Essential oils promote relaxation and mental wellbeing. To show that you care about the well-being of your staff, buy an essential oil diffuser that's both decorative and functional. It  will look perfect on their desk. The essential oil diffusers promote a sense of well-being and positivity, but they also smell lovely and create a calm atmosphere.
13. Coffee and Espresso Maker
Coffee is essential in every office! This coffee and espresso maker is the perfect Christmas gift for secretaries who are coffee lovers. A professional coffee pod machine will create delicious coffees that can be enjoyed all day long with minimal hassle.
14. Amazon Kindle
The Amazon Kindle makes for perfect birthday gifts for secretaries who love to read! Any bookworm will love the unlimited library that the Amazon Kindle offers, and it is even perfect for bringing to the office.
This thoughtful gift can be used when commuting to the office, during lunch break, or at home for some unwinding after a long day of work. Such thoughtful gifts for secretaries are sure to impress.
15. Adult Stress Balls
If you are looking for the perfect gifts for your secretary, buy some fun adult stress balls for a quirky gift that fits any occasion! Stress balls are a great way to manage anxiety, promote focus and concentration, or just squeeze for fun throughout the day.
16. Premium Wine Glasses
For luxurious and impressive executive assistant gifts, buy some premium wine glasses to show your appreciation. Whether it is a birthday, Christmas, or personal achievement, gifts for secretaries can be difficult to choose; premium glasses will suit everyone!
17. Diary/ Journal Notebook with Locks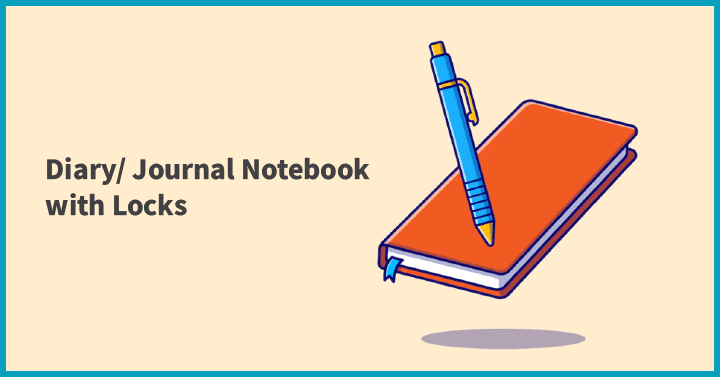 Looking for personalized gifts for secretaries can be difficult, but we have the perfect solution! These journals with locks are a stunning gift that provides a private place to write feelings, ideas, and goals for the future.
18. Earpods
Earpods are essential when working in an office. Sometimes all you need is a bit of music to motivate, calm you down, or entertain you throughout the day. Try these earpods as expensive gifts for secretaries to improve your secretary's work environment and show their value.
19. Wireless Speaker
A wireless speaker is a great way to listen to music anywhere. These portable wireless speakers can be used at home or in the office to boost your mood and create a happy environment. A new and trendy wireless speaker is a perfect executive assistant gift, that suits any occasion, pair this with a smartwatch for a luxurious and expensive gift to show your appreciation.
20. Chocolate Hampers
If you are looking for secretary gift basket ideas, try out a chocolate hamper for any occasion. You can't go wrong with chocolate as a gift; it suits every occasion and pleases almost everyone! 
2. FAQs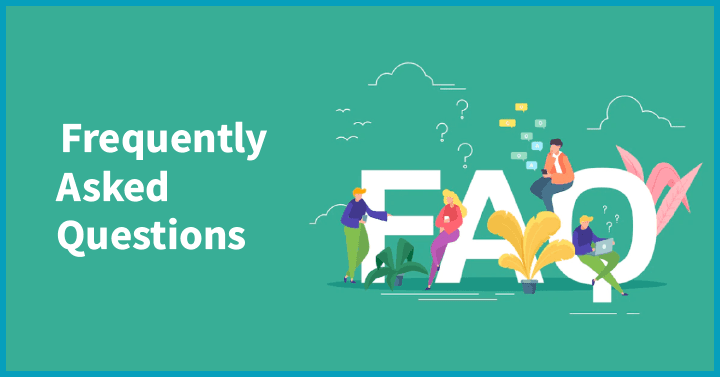 What are some of the best secretary gifts?
Picking the perfect gifts for your secretary can be tricky! If you are looking to impress with an amazing gift, buy an expensive gift that will show your appreciation. This can be premium wine glasses, a smartwatch, or an amazon kindle.
What are some fun, personalized gifts that I can send to my secretary?
Are you looking for some fun and personalized gifts for secretaries? We've got you covered. Try a fun, personalized notebook, a fun coffee mug, or an adult stress ball.
What are some inexpensive gifts for an administrative assistant?
Looking for secretary gifts under $10 can be difficult, but we have some options that will be perfect for any occasion. These items include flower bouquets, adult stress balls, or a trendy tote bag.