1. What are Icebreaker Tools and How to Select Them?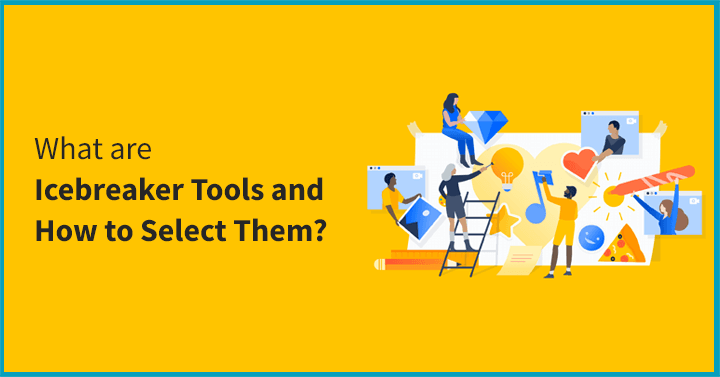 Icebreaker tools are specifically designed activities or games conducted through meetings, team-building sessions or training that help to create a warm and welcoming atmosphere for the participants especially if they are new joinees or do not know each other. 
Icebreaker tools are vital in engaging people, raising their comfort levels, boosting communication and fostering a more inclusive environment without taking titles, designation or hierarchy into consideration. 
While there is no secret sauce to selecting a good icebreaker too since different tools may work for different scenarios? A few considerations while choosing icebreaker tools would be;
Fun element - To keep the momentum going, there needs to be a little humor in uniform. Ensure that icebreaker tools are games or activities that can break down barriers to entertain and not just educate. 
Engage - The icebreaker tools should be designed to get participants involved and engage in conversations with each other as compared to simply accomplishing tasks on their own.
Create structures - Ensure that the icebreaker games  for meetings begin with some structure such as a first round of introductions, then some energy-raising exercises and then grouping of teams to play the sessions.
2. What are Some Benefits of Icebreaker Tools?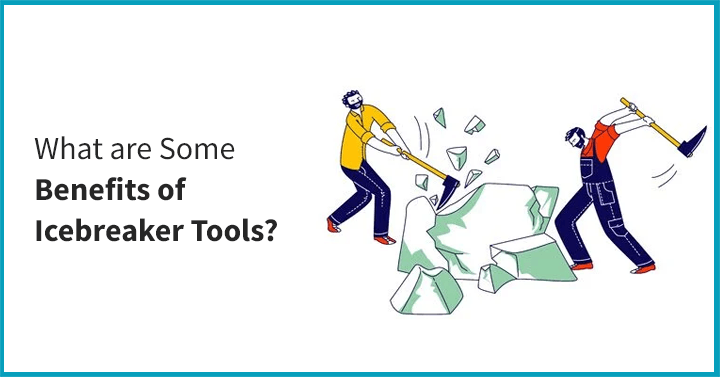 Some of the benefits of icebreaker tools are as follows.
Fun short icebreakers can be used to break down barriers when people are interacting with each other for the first time by reducing the levels of social awkwardness and creating a more welcoming environment.
Icebreaker tools help team members express themselves more confidently and instill confidence. 
Icebreakers are also great ways to observe and assess people's behavior so you can analyze their strengths or weaknesses to help identify which areas need more focus.
A majority of icebreaker tools serve as refreshers that can help energize team members and boost productivity. 
Icebreaker tools promote inclusivity and great work culture ethos since fun short icebreakers span different titles, divisions, genders and hierarchies. 
3. List of 15 Icebreaker App & Platforms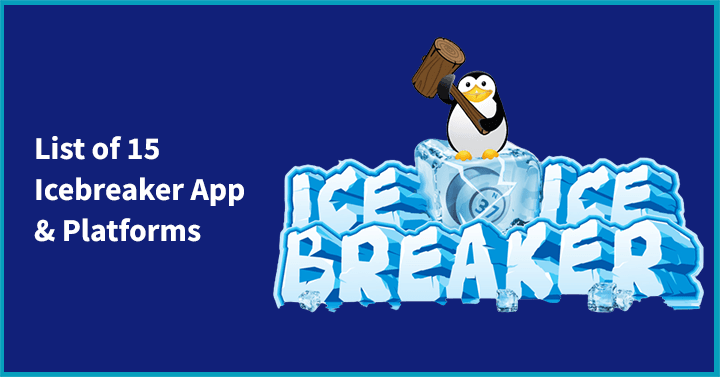 3.1 The One-Word Icebreaker
The one-word icebreaker game is an unstructured yet fun way to spark a conversation and get participants to break the ice. Simply divide the team into groups and ask them to describe a certain person, place, event or thing in one word. This can also be done on an individual basis by asking each participant a question that asks them to describe anything you choose from the sun, music, culture, or even themselves- in just one word! 
Our take on this: The One-word icebreaker tool is helpful in the workspace as it helps employees observe, analyze their situations and articulate their opinions better during meetings or other formal sessions. 
3.2 Ice Shaker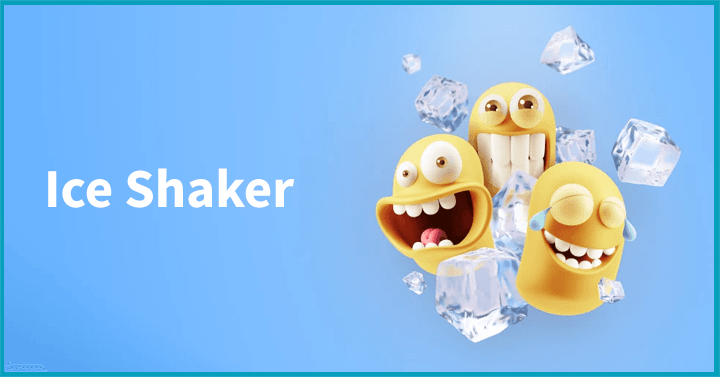 This social game is perfect for remote and distributed teams from as small as 6 to large as 200 people on Zoom or other popular video conferencing platforms. The game has an entertaining host and runs as a series of short icebreaker games for meetings such as Rogue Gallery, Shark Tank, Speed Puzzler and more. Easily customizable based on your team strength, each of these games is a great way for team members to loosen up and engage in some friendly competition. 
Time taken is usually between 45 to 60 mins
Our take on this:  This icebreaker tool helps to hone effective virtual communication across teams that are spread out as they work towards a common goal 
3.3 Bucket List
This is yet another unstructured but fun icebreaker tool that encourages teammates to communicate and share their aspirations or goals. Have them write down their lists and read them aloud with others. It's interesting to know how many may share the same goals or visions for the future and that  in turn  can foster a spirit of unity and bonding.
Our take on this: This one fosters a sense of unity and team bonding that's great for goal or deadline oriented environments. 
3.4 Coworker Feud
This is the work version of all-classic Family Feud and a fun game that needs to work your gray cells. The host takes turns asking teams lighting-fast questions on coworkers such as Name the one thing, or Tell us something unique or Top reason and the team players need to answer the right ones quickly to score points. This is also a great choice for hybrid or remote teams. 
Our take on this: This fun icebreaker game requires quick thinking and that's also an essential for problem solving at work.
3.5 QuizBreaker
Choose from 100 questions or customize the question using QuizBreakers platform and have team members answer those. This icebreaker game will then automatically send out the same questions with the answers and employees have to guess whose answers they are.You can also use this as a fun virtual team bonding exercise for remote and hybrid teams. 
Our take on this: This icebreaker tool acts as the right icebreaker platform for team members to familiarize themselves and bond with each other in a fun way.
3.6 Water Cooler Trivia
This is one that your teams will enjoy playing over and over again. With over 10,000 questions in the database that employees need to answer, there are plenty of categories and skill levels to choose from. The game can be played on Teams, Slack or even through email. The best part is these questions can also be customized based on the nature of the session.
Our take on this:  This simple trivia icebreaker game makes it easy for team members to communicate with each other and promote team bonding and happier workforce.
3.7 Pictionary
Pictionary is a classic one that never seems to get old. All you need is a blank board, random words, and a fun attitude. Ideal to play both in an office and a virtual space using digital whiteboards, this icebreaker game simply requires one team to draw the words on their cue cards and keep the opposite team guessing. The team that guesses the most correct clearly are the winners. 
Our take on this: The icebreaker tool is great for both new and existing employees who can work well in groups 
3.8 Two Truths And a Lie
This is a popular icebreaker that inspires creativity. Every player has to state two facts or supposed truths and one lie about themselves. The challenge is to figure out the actual truth among the three statements given. The rib-tickling element here is to craft believable lies at one end and for the opposite player to actually play sleuth and figure the real one.
Our take on this: This icebreaker helps team members get to know each other and promotes a spirit of team bonding.
3.9 Sporcle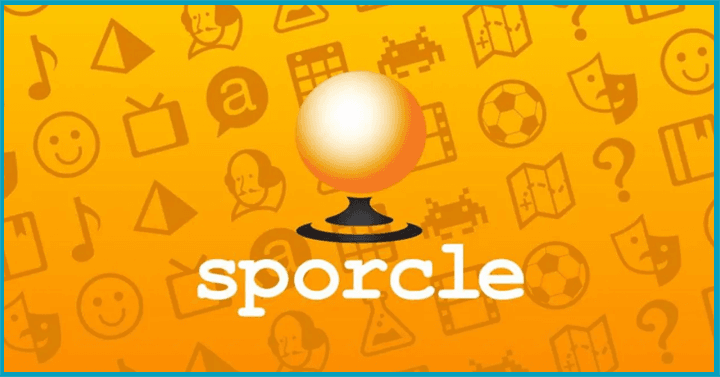 Sporcle is a great icebreaker platform that provides a range of quizzes or icebreaker games for meetings on a wide gamut of categories and topics using the web or a mobile device. These topics cover language,  pop culture, geography,  sports, and lots more. , 
Our take on this: This icebreaker platform is great for simple team bonding and effective collaboration. 
3.10 Classic Trivia
The icebreaker questions in this game here are fun and easy to answer with the services of an online host through four rounds. To set the ball rolling, divide the team into small groups and get them to answer a lot of engaging questions on a variety of classic topics such as geography, history and more. Classic Trivia can be played across both hybrid and remote teams easily.  
Our take on this : Instills a sense of unity and loyalty as teams operate in groups to answer all the questions and get them right. 
3.11 Red Light, Green Light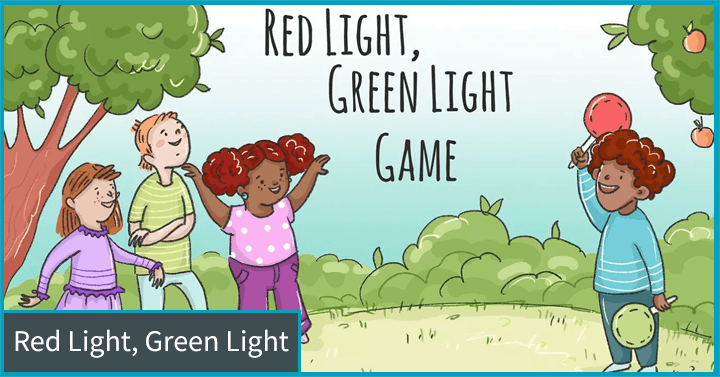 In this icebreaker game, players line up at one side of a room while the leader is directed to either say, "Green Light".or "Red Light''. Players need to walk to the other side of the room when "Green Light" is called out and stay rooted or be ousted out of the game when "Red Light'' is called out. 

Our take on this : This is a great one that hones interpersonal skills since players need quick thinking and active listening to ace the game.
3.12 Myers-Briggs Session
A personality test can double as a wonderful icebreaker tool for employees both new and old. The classic Myers-Briggs Test evaluates people's responses and arrives at specific personality types that are symbolized in four letters. Simply share the Myers-Briggs test with your team members to answer the questions and then set a time for a discussion of the results. 
Our take on this: This is one of the best icebreaker tools for new joinees and existing employees to bond over discussions and to understand strengths and weaknesses.
3.13 Drawful 2
With this icebreaker tool, groups of three to eight players face the challenge of drawing or sketching their version of a word or phrase that's been given to them.
Our take on this: This icebreaker requires complete understanding and effective collaboration to draw a concept that everyone has agreed just the way it would work in problem solving at work.
3.14 Pop Quiz
To pique the interests of participants, collate a lot of themed information and create short fun pop quizzes that divided groups can answer. These quizzes are a good way to instill a friendly competitive spirit as well. Online pop quizzes such as AhaSlide, Trivia Crack, Quiz app.are few of these that have multiple categories, perfect for remote or hybrid teams. 
Our take on this : It's great to instill a competitive spirit and encourage playful team interactions for a more engaging work experience. 
3.15 You Nailed It
This simple icebreaker tool is all about sharing positive reviews or feedback about each other without getting into too much detail. Simply start a session and encourage team members to take turns sharing their opinions and while the recipients bask in their appreciation.
Our take on this:  The simplistic nature of this activity helps in creating a happy and positive workforce by boosting confidence levels.
4. FAQs
4.1 Are there free icebreaker tools?
There are a wide range of icebreaker tools out there to explore. A few of them are;
 Two truths and One Lie
 Find 10 things in Common
 One-Word Icebreaker Game
4.2 How do I find an icebreaker platform for my meeting?
There are plenty of icebreaker platforms to choose from based on the nature of the meetings you need to conduct. Take a look at some of the icebreaker tools listed above.
4.3 Why are office icebreakers important?
Office icebreakers are essential in a professional setting because they help build rapport among colleagues, reduce tension, and create a more open and collaborative work environment. 
4.4 What are some of the icebreaker benefits in team-building?
Icebreaker benefits in team-building events include - enhanced communication, reduced tension, promoting creativity etc., which contribute to increased teamwork and productivity among participants.
4.5 How can confidence building icebreakers benefit individuals?
Confidence building icebreakers can empower individuals by helping them overcome shyness, build self-esteem, and develop effective communication skills. 
4.6 What are some popular online icebreaker games for virtual team meetings?
There are several engaging online icebreaker games for virtual settings, such as - two truths and a lie, virtual scavenger hunt, Pictionary, Zoom Bingo, and virtual trivia. These interactive icebreaker games not only add fun to virtual meetings but also build team bonding. 
4.7 What is an icebreaker drawing exercise?
An icebreaker drawing exercise is a group activity where participants are asked to create drawings or visual representations based on specific prompts or themes.  Icebreaker drawing exercises are often used in team-building sessions, workshops, or educational settings to engage participants and facilitate connections.