1. What is talent mobility?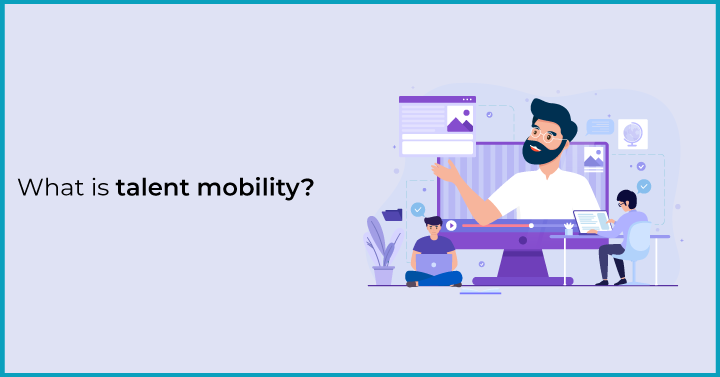 The Echelon group defines talent mobility as 'The practice of moving people within an organization, in hopes that new skills will be gained and sharpened through the employees' new roles and responsibilities.'
The objective being, that the right talent should be at the right place, at the right time to deliver the desired results. Talent mobility moves and relocates employees internally as well as through external hiring. The goal is to ensure that critical skills aren't left untapped or assigned to a line of work that it is unsuited for. A talent mobility program gives you complete end-to-end visibility over the competencies you have versus the competencies you need so that you know how to close off the hiring cycle.
Talent mobility is important because it helps businesses find and retain exemplary hires. By exemplary, I mean a skilled worker whose attitude and approach aligns strategically with business goals. Employees too, benefit from talent mobility best practices. It exposes them to growth opportunities beyond the standard linear career progression. They can diversify their interests and remain with a company that encourages them to pursue their interests, as opposed to one that expects them to work, no questions asked.
When economies go up or down, the market is said to be volatile, thus displacing the workforce. In such times, talent mobility is applicable. Events like the Arab Spring, Brexit, the European refugee crisis, and now the 2020 coronavirus outbreak have shown us how important it is to plan the talent pipeline ahead of the curve. You need to see where employees are and to determine how employable and work-ready they are for the future. Such events affirm the need to help manage and support employees to get them to be where they need to be.
It's a wake-up call to businesses to be more proactive in curating the competency database they'll need to fulfill commitments made to clients. Essentially, talent mobility falls under talent management and tells you how to release and utilize your workforce efficiently. This means knowing how many of what kind of workers you'll need, and reordering your priorities by relevance and availability.
2.Talent mobility best practices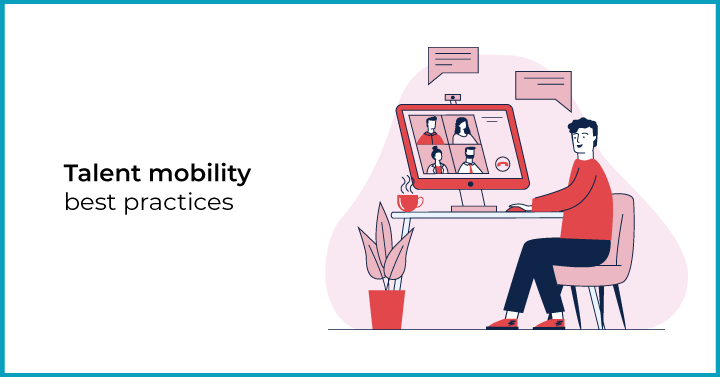 A talent mobility program starts with formulating a roadmap. Recruiters and the hiring team should have information on the requirements for succession planning and pipeline management. The best practices for internal mobility include
2.1 Use dedicated tools:
An excel-sheet for assignments won't cut it. For one, you'll lose track of your information, and tend to overlook or override existing data. You'll need a tool that brings global talent onto a single platform for collaboration and communication. This tool creates a competency matrix against all possible job roles, titles, geographic location, experience and expertise, helping narrow down the search for the right profile.
2.2 Let the workforce voice be heard:
Mobility practices hinge on an employee being able to fully realize their potential. For this to happen, you need to take stock of individual member interests and the skills that fuel and contextualize these interests in work. Employees who are proactively involved in the direction of their professional development have a better sense of where and how they will be useful next. Given that monotony can demotivate people, having something to look forward to in terms of a professional challenge can keep workers who perform well on their toes. Taking people's inputs into consideration helps you help them find a mutual long-term fit.
2.3 Identify logistics and setup costs:
Talent can only be mobilized if you're able to identify the kind of skill and experience needed, as well as the duration. For instance, it's costly and pointless to hire a full-time worker for one-off, or short-term projects that can just as easily be freelanced. A strategic approach to talent mobility can not only help you staff work by the priority they need to be worked on but also helps you save costs. Instead of relocating the entire workforce, what you'll need to do is fill vacant spots internally by posting about requirements on the company network. Interested candidates from the current pool can interview for such roles or refer someone they know. Once you find the person(s) suited for the role, you can size up their availability by schedules and line up projects accordingly.
2.4 Determine hiring criteria:
The hiring process should be a two-way window for employer and employees alike. Now that most screening calls and interviews are held virtually, there's the absence of social cues you would have normally gotten from in-person attendance. Fret not! So long as you have role requirements and an employee persona before you, you will still be able to attract candidates of the calibre you're expecting. These documents help you decide fit by the role, and how it will evolve in future. Besides, the more apparent and intentional your work culture is, the more knowledgeable you are about your company's strengths and weaknesses.
2.5 Phase out distributed processes:
Move jobs to people, instead of people to jobs. Simply put, make new jobs with accompanying information visible to both the internal pool and on relevant groups and platforms externally. If an employee working in one location is intimated of such a position that interests him, or her, they can take their best shot and be mobilized to that job. It will mean a redistribution of payroll in accordance with the salary bracket but will also mean reducing the lead time to find, onboard and train the new recruit.
2.6 Reskill with velocity:
Skills keep changing and evolving. To keep up with demands of the future, employees should be work ready by upskillling or reskilling themselves. As an employer you can set aside a spend for training investments on relevant workshops, self-study and self-paced classes that will benefit employees.
3. Benefits of a talent mobility framework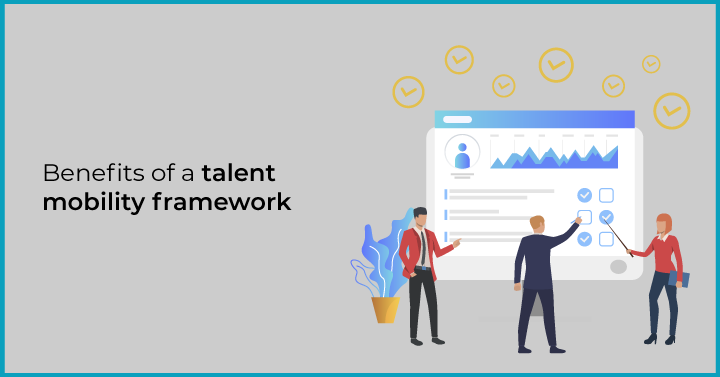 A talent mobility framework lets you respond to rapid globalization movements. According to an enterprise mobility survey, talent mobility can lead to a 23% increase in productivity, and 33% increase in process efficiency. It provides a channel for staff to progress and evolve within an organization, which lets them pick up diverse skills.
The idea of building, buying or borrowing human resources should form the core of the talent mobility framework. When done right, a talent pipeline can source candidates strategically and deploy them on the basis of demand, rather than acquire and bench key skills. These include soft skills such as creative thinking, problem-solving, agility and decision-making. Besides, being informed of internal talent, you can improve retention rates within the workforce and give teams a reason to remain with you. The findings from PwC's Millennials at Work report supports this. Infact, clarity over career progression possibilities was cited by a focus group of millennials to be a motivating factor for them to stay with a company!
3.1 What is a talent mobility program?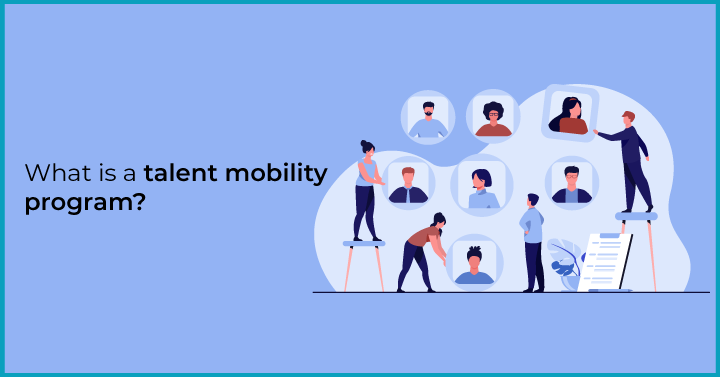 As mentioned earlier, talent mobility is about plugging skill gaps with flexible arrangements. Although moving people onto roles encompasses onsite deployments and cross-border assignments, it goes beyond geographic relocation. It's about sharing skills across business functions and teams to increase efficiency and future proof your workforce.
Instant gratification has created shorter deadlines and higher expectations. And an employer should have knowledgeable and competent manpower with the right tools in order to drive work, be it product innovation, planning marketing launches or exploring a new venture altogether. Employers have also realized the benefits of non-traditional work arrangements such as contracting, consulting, freelancing and virtual workers who can be contacted for contingent requirements.
Has reading about the benefits of having a talent mobility program internally made you rethink your hiring and retention processes?