Valentine's day is rounding the corner, and people all over the world are planning to surprise their significant others. Considering the hours you spend at the office forming connections with your colleagues, doesn't it make sense to get them Valentines gifts for work? 
They definitely wouldn't see it coming, for one! And for another, it's a sentimental token of appreciation that they'll hold onto for the rest of their time with the firm (and even long after they leave).
In this slightly offbeat post, we're going to list a few Valentine's gifts for work that will shower you in hugs!
Need even more gifting inspiration? We've also got posts on gifts for work travelers and people returning to work, as well as a more general guide to gift cards. For presents that are perfect for remote workers, check out our articles on gifts for work-at-home dads, and gifts for work-at-home moms.
1. What are Valentines for Coworkers?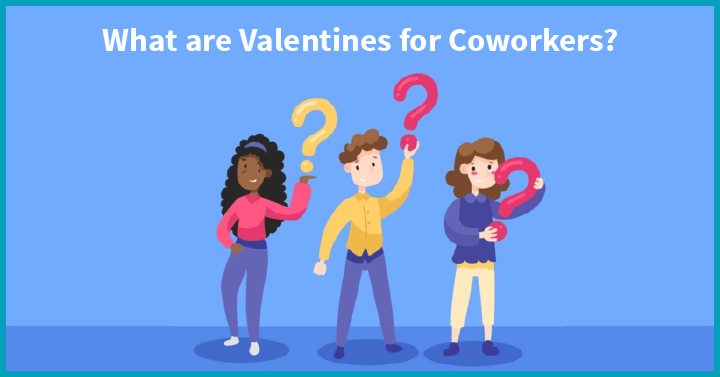 Valentine's day is celebrated on the 14th of February every year, in honor of St. Valentine. Valentines are a celebration (and in some cases, a declaration) of love. Couples and spouses surprise their loved ones with date nights and romantic getaways. 
While the same overtures wouldn't be work-appropriate, Valentines for coworkers can include a gift of value and beauty. 
2. Valentine's Day Ideas in the Workplace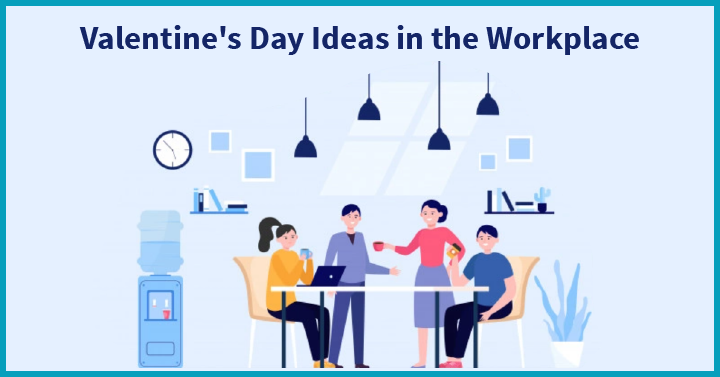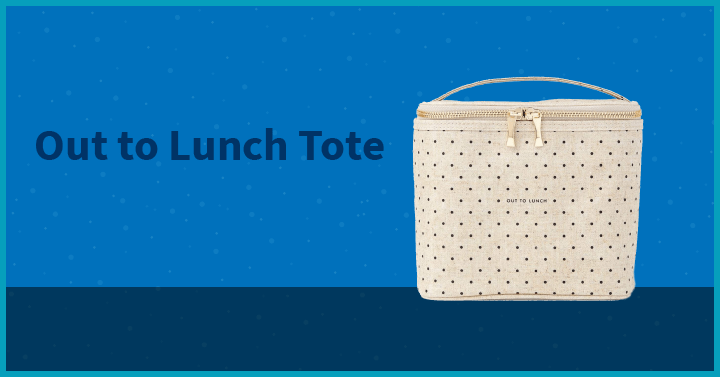 The out to lunch tote bag is one of 6 essential handbags from the Kate Spade series. It is coated with linen and has an insulated interior to keep food fresh and warm. While this tote comes in a neutral shade, the save room for dessert tote is multi-colored. Both cost $30 and  can be added to a gift registry too.
2.2 Productivity Planner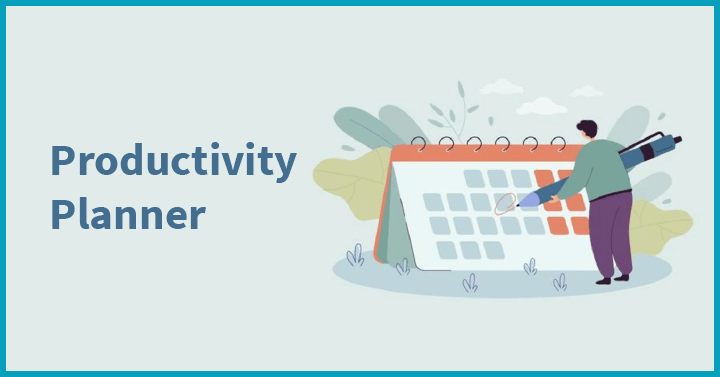 A great valentines gift for work would be a productivity planner. It helps professionals keep track of their To-do lists and document their ideas. The productivity planner we liked best was the PlanTomorrow daily planner, featuring a weekly accomplishment. Your colleague or manager can assess their achievements and assign a score to track their productivity over 90 days.
2.3 Mint to be desk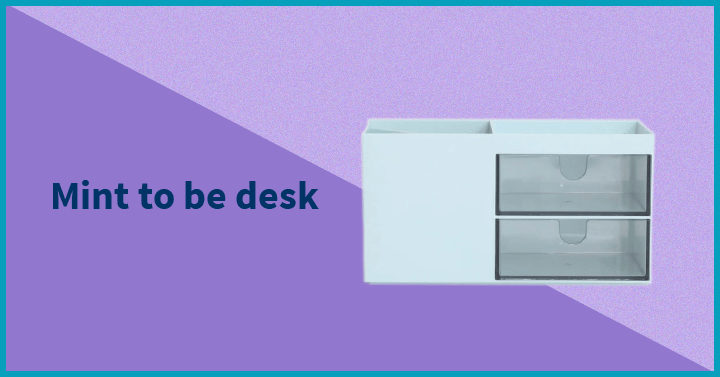 The Mint-to-be desk is a great valentines gift for work especially if the recipient is certifiably OCD about their desk's neatness!  It contains multiple compartments to store notepads, stationery, keychains and paperweights, which can be organized by fit and shape. The organizer costs $39.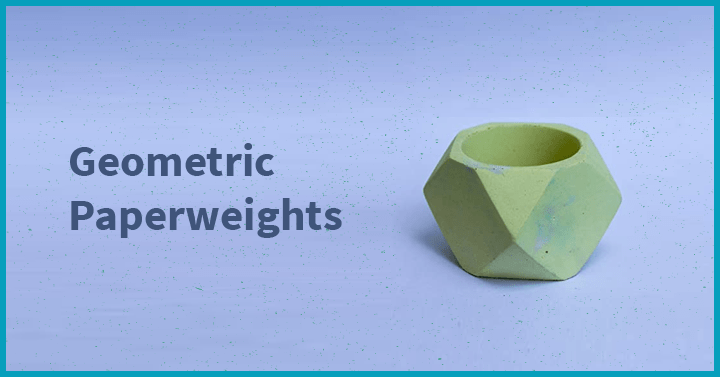 Collectors will find Geometric paperweights an interesting addition to their home or office decor, making them perfect valentines gifts for work. The shapes are varied and some can even double up as a door stop for those times you need to dash out of your cubicle. I liked the Iron Jack Retro paperweight which is made of cast iron and is a deep brown color. It costs about $15.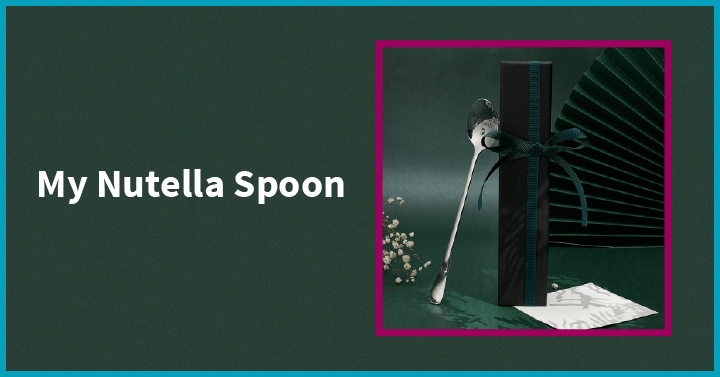 Who (with great taste, at least) hasn't taken out big spoonfuls of nutella? Make it easier and cheesy with a two-piece set of My Nutella spoon from Amazon. It can also be used to stir in your morning coffee. The engraving is done using a high-quality laser machine which ensures the etching stays strong for long. It comes in a compact black gift box and costs just $14.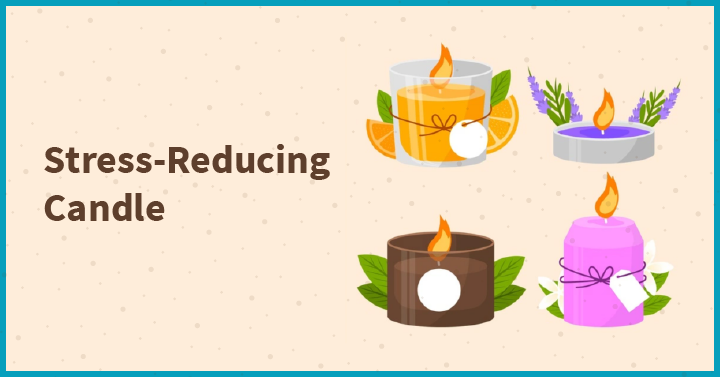 If your coworker has been undergoing stress due to a missed deadline or target, giving them a stress-reducing candle could be the first step to restoring calm in the midst of chaos. Out of the selections I looked up on Amazon, I liked the Farm-to-Aromatherapy soy candle jar that is fitted with a wooden lid. It has notes of lavender, chamomile, & bergamot essential oils,which releases a soothing and subtle fragrance guaranteed to calm you down.  It cost $18.99, while the white sage and lavender candle from Natural Succulents cost $15.
2.7 Sappy coffee mugs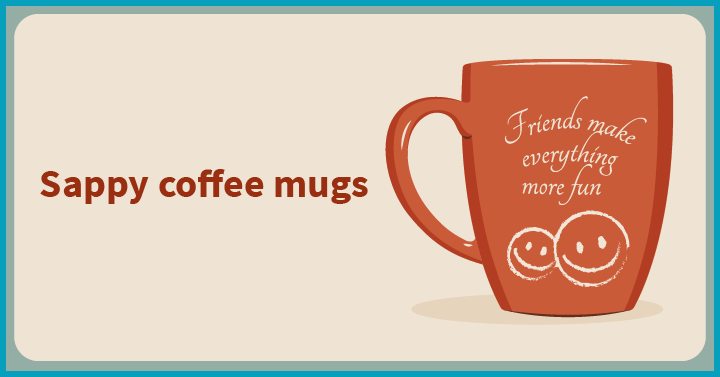 I liked the pink ceramic coffee mug that contains the words, "sometimes you'll forget you're awesome, so here's a reminder". It's a perfect valentines gift for work because your colleague or manager will always get to read this pep talk as they go for a coffee or tea run. Its $18.99 and is dishwasher safe-talk about a love that lasts a lifetime!
2.8 Meditation crystals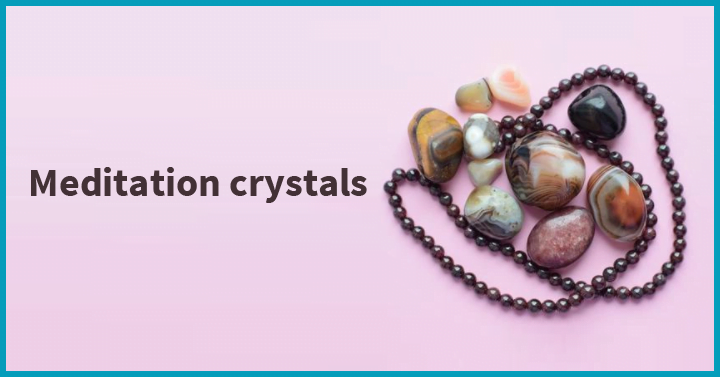 You're a true friend if you get your work valentine a gift that helps them de-stress. These meditation crystals make great art home/office decor. It spreads positive energy on Feng Shui principles and is made of K9 crystal. It costs $13. The design features two pyramids mounted as one.  Help your coworker on their self-healing journey with these crystal's meditative properties! 
2.9 Fuzzy Slide Slippers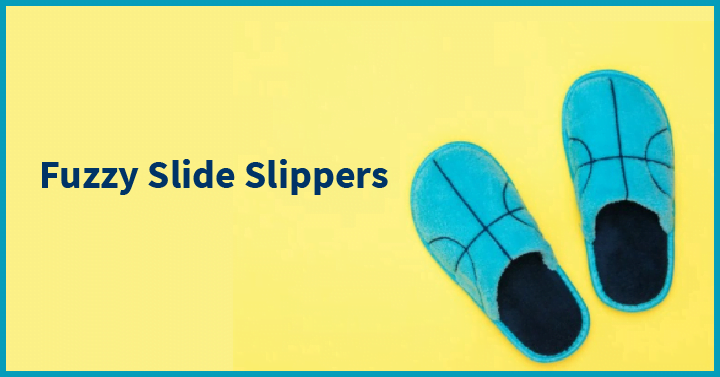 Has your coworker been on their feet all-day long? Give them fuzzy slide slippers as a valentines gift for work! It's cozy cushioning is akin to giving your feet a hug. We recommend the more practical water-resistant Scuff slippers from Dearfoam which costs $41 to $132 depending on the sizes.
2.10 Mini Waffle Maker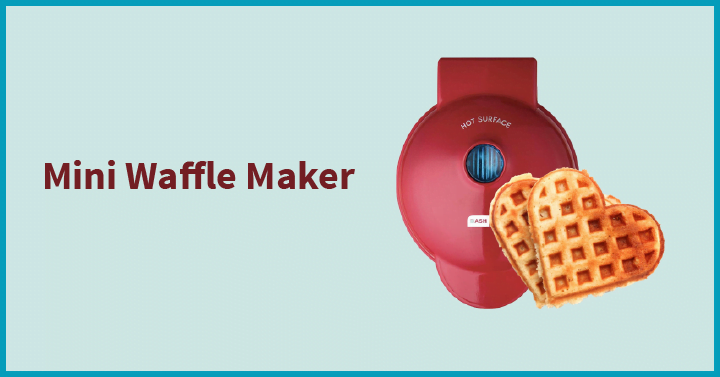 A mini-waffle maker could be the lifesaver your colleague or boss needs to have something mouthwatering to come home to. They would just need to plug it in and wait for the light to automatically turn off. The surface is a double non-stick which provides a uniform cooking effect. It can make individual portions for eggs, pancakes and even a bit of a stir-fry. Besides being affordable($21),the best part of this valentines gift for work is that coworkers with children away at university dorms can pass it to them. It's a practical gift that everybody in the family gets to use!
2.11 Colorful Scrunchies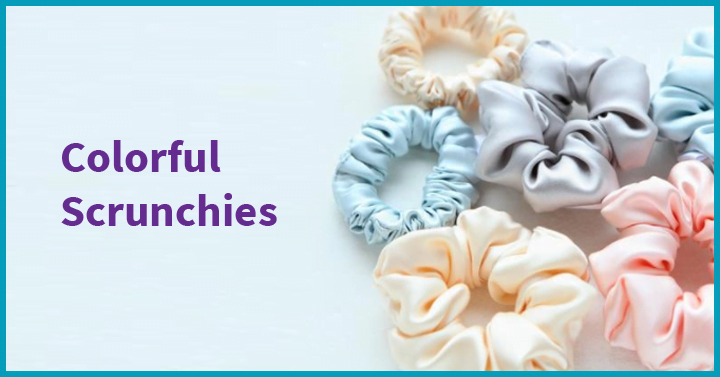 Do you have a coworker with long and beautiful tresses? If you've noticed them forever trying to tie their hair up, they'll thank you for gifting them a 60-scrunchies pack. At just $9.99, these colorful scrunchies are packed in a cute tote bag. It's both practical and thoughtful!
2.12 Air Plants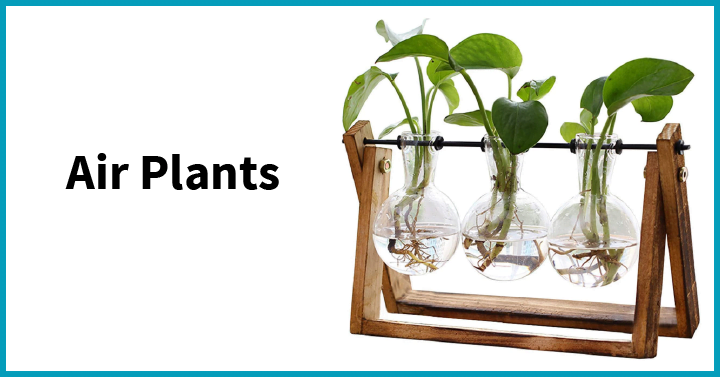 Air plants purify the space and are incredibly low-maintenance. They add a bit of green to the place and just require the occasional spritz of water. The terrariums come in a set of 3 bulbs over a wooden holder, which holds the plants in place.  
2.13 Motivational Wall Art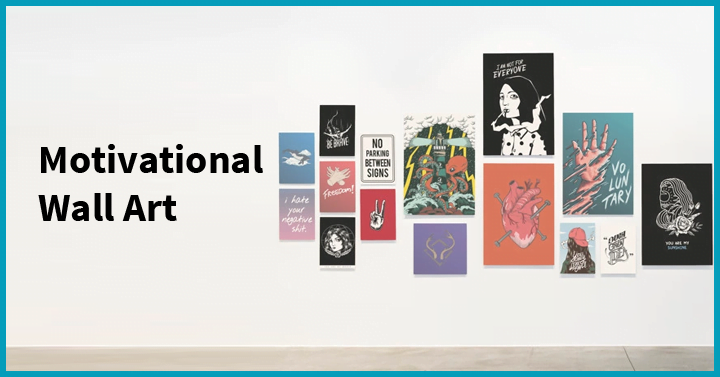 It doesn't even have to be sappy and romantic for it to be a valentines gift for work, right? A motivational message hanging on the wall is all the inspiration your colleague or even boss would need to help them get through a tough day in the work week. It costs $16.99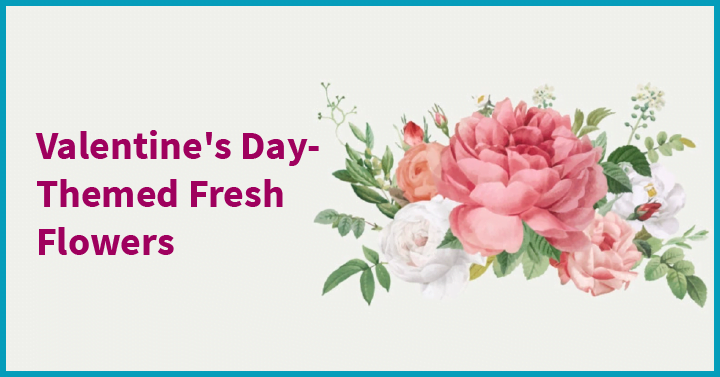 If your colleague isn't allergic, you can always say it with flowers! A valentine's day-themed bouquet of preserved roses is the perfect valentines day gift for work. 
2.15 "Happy Valentine's Day to My Work Wife" Journal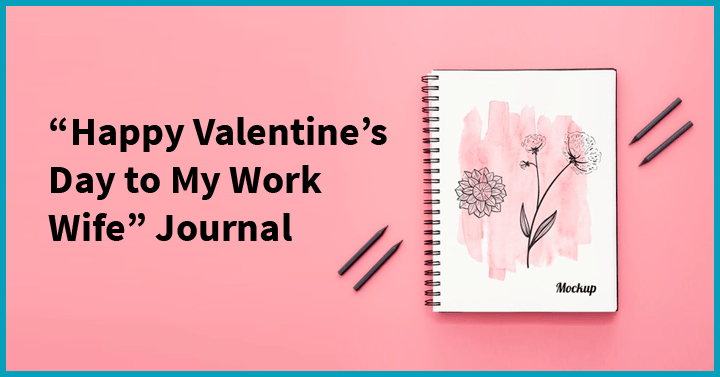 I'm not in favor of referring to anyone as a work spouse, but simply couldn't resist this Valentine's day journal! It has 110 pages with an exterior, matte-finished cover giving it a professional look.
3. FAQs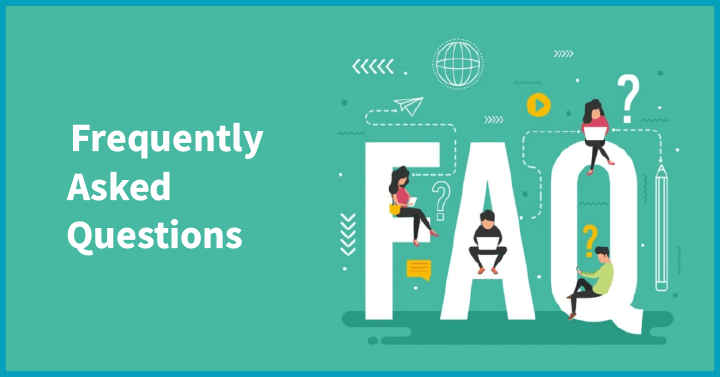 3.1 What do you give employees for Valentine's Day?
You can give employees any or all of the below suggested gifts for Valentine's day;
Valentines' day themed fresh bouquet
Journals and diary planners.
Mugs with witty or funny wordings.
3.2 What do you give your boss for Valentine's Day?
Give your boss a mini-waffle maker, aromatic stress-relieving candles or meditation crystals. These are practical and beneficial to their wellness.
3.2 What do you write in a Valentines card for a coworker?
Say it in any of these ways
I love having you as my coworker!
Thank you for having my back, work valentine!
Happy Valentine's day, Work Wifey/Hubby!