As the world is adapting to the new normal, working from home has become quite the trend for most professionals - especially for working mothers. Be it handling a business, freelancing, or running the corporate clock, working mums are always on the go. Gifts for work at home moms that can help them multitask better and stay organized are a great way to show your appreciation towards them.
Between kids, deadlines, and work tasks, working moms are always juggling one thing or another. Anything that can reduce their time for the tasks taken or make them feel good can be a useful and practical gift for the super moms in your life. We have created a list of 12 such beneficial gift ideas for the boss-moms, happy reading!
Need even more gifting inspiration? We've also got posts on gifts for work-at-home dads, gifts for people returning to work, gifts for work travelers, gift cards, and Valentine's Day gifts.
1. How would work-at-home mums benefit from gifts?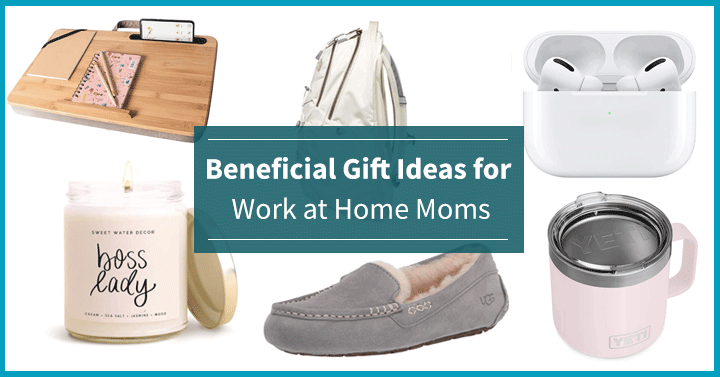 Some of the tasks in the routine of working moms can take up a lot of time, and it can get difficult to keep track of them. To let them know that you are here to support and appreciate them, you can give them gifts which they could benefit from in their every day life.
Gifts which can help them multitask, be more efficient, and feel rejuvenated at the same time can be really beneficial to them. Some gifts which make their workspace better, or help them stay organized, or even make them feel good on a busy day can be quite useful and helpful for the long term.
2. 12 Gift ideas for work-at-home mums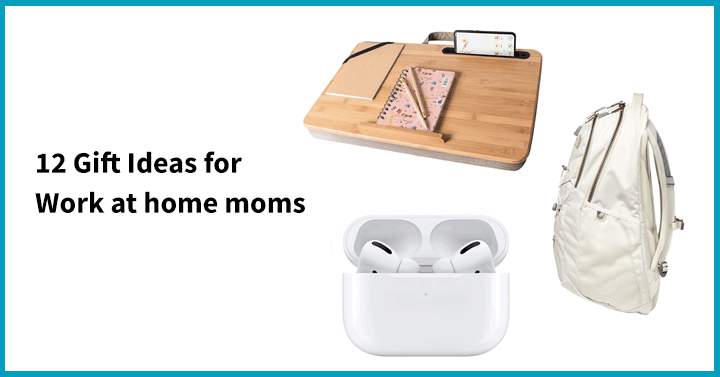 2.1 Lap desk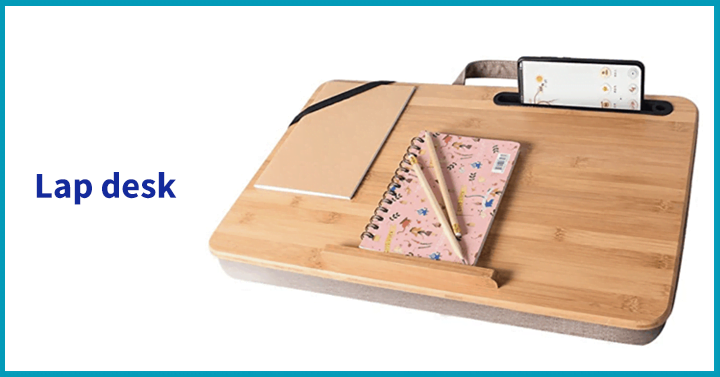 Working from home has its own pros. You can work from the comfort of your living room, or your bed, or your balcony, or even from your kitchen whilst whipping some eggs. But, it can get a bit tedious to find a flat surface close to you at all times to place your laptop which could lead to uncomfortable postures.
A lap desk can be a perfect gift idea for work-at-home mums, as it comes with adjustable heights, cup holders, media slots, and more. This portable desk can be carried anywhere you want and gives sturdy support for your laptop. With the help of its foldable legs, you can go lap-free and hands-free while attending your meetings and calls. 
2.2 Work-at-home planner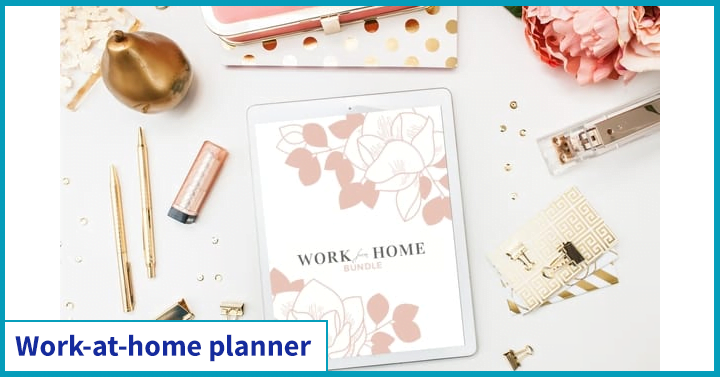 Tired of keeping track of sticky notes everywhere on your desk? Being organized while working from home can be a challenge. To guarantee all the tasks are organized while managing personal work at home, a planner can be one of the best gifts for work at home moms. 
A planner can help you keep all your ideas and lists in one place and make your routine more streamlined. Most calendars come with a day calendar to arrange your daily tasks in a timely manner so that you never miss out on anything. There are plenty of creative planners available with empowering quotes, stickers, and bookmarks for efficient use.
2.3 Desk accessories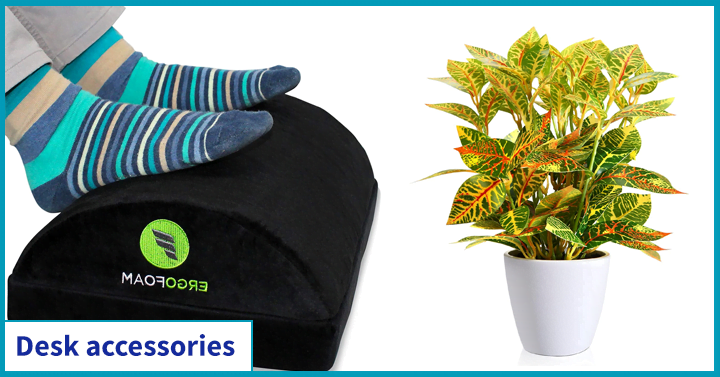 Your desk has the potential to set your mood for the day, and thus it is important to fill it with things that inspire you, comfort you, and help you remain focused. Desk accessories are a great gift idea for work-at-home mums.
Desk accessories that help declutter your desk are great gifts for work at home moms. They help you multitask and add a bit of aesthetic to your space help you stay in the zone. Some good examples can be:
Decorative file folders
Rechargeable table lamp
A mouse-pad with an inspiring quote
A portable magnetic whiteboard
2.4 Smartwatch
For some working mothers, most activities go untracked on a daily basis. Cleaning the house, folding laundry, grocery shopping, etc - the list goes on.  To track the multitude of activities that are carried on alongside work, a smartwatch could be an essential gift for working mothers who are into fitness and exercise.
It can track your steps, heartbeat, calories burnt, etc. Its pedometer display can motivate you to raise the walking bar every now and then, as work from home calls for a consistent exercise routine, Smartwatches can also be useful to keep meeting calendars, reminders, and calls in check if your phone or laptop is not around. 
2.5 Office chair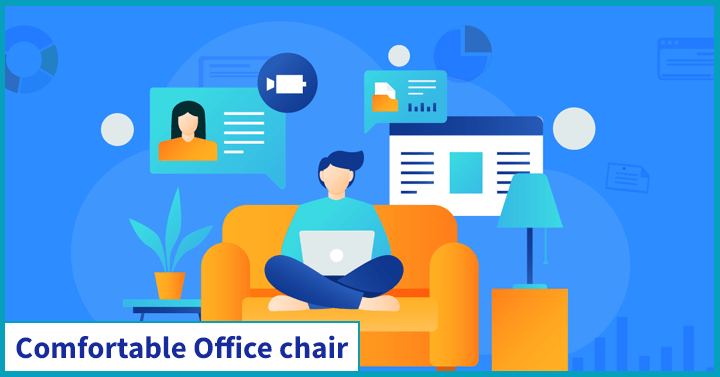 Nothing is more comforting than sitting comfortably and working on a good office chair. Juggling between tasks can be quite taxing, and you don't want the poor office furniture to add to your body pain and make you feel uneasy. It is important to maintain the right posture while working from home.
A chair with soft and cushiony foam, movable, adjustable height and lumbar, a headrest, and hand rest can take your stress away and keep you relaxed on a busy day. You can also add in a footrest along with the chair as a gift for the working moms.
2.6 Work-from-home loungewear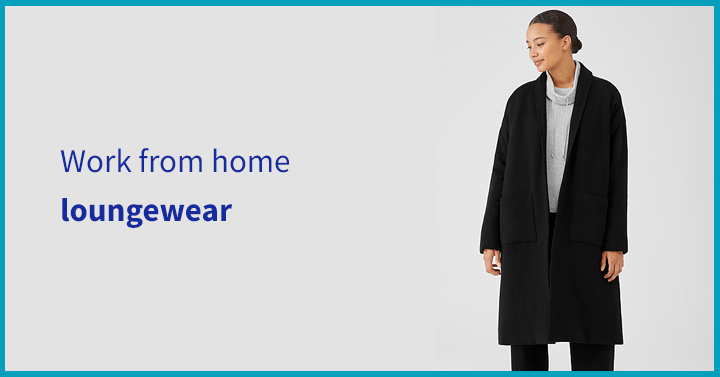 Working from home is a flexible option for most people, but they need to draw the line between working and working from home. Give your PJs a break. When you need to transition from rest mode to work mode, you would need a different set of attire to stick to the working mindset.
A good gift idea for work-at-home mums is to give work-from-home loungewear which adds a tinge of a professional look and is quite comfortable at the same time. They are stretchable and soft, making them quite relaxing to work in. If they have pockets, bonus points!
2.7 Macrame Plant Hangers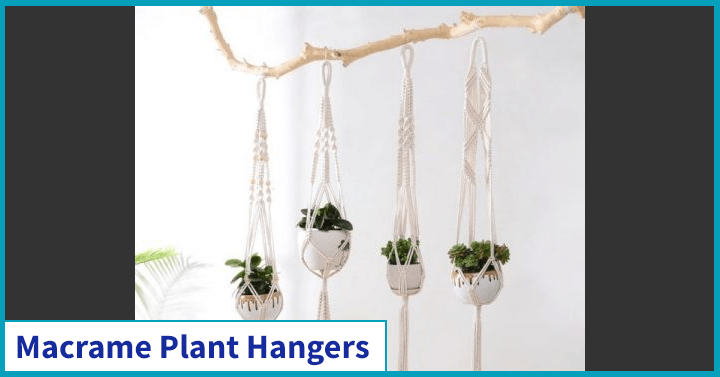 To add to the aesthetic vibes around your house, you can gift the working supermoms a set of Macrame Plant Hangers. You can hang it in your rooms, balconies, living rooms, anywhere. They add a comforting feel to your routine and create a peaceful environment around you.
You can also add in optional indoor plants along with the Hangers, and portable air diffusers and humidifiers with pleasant smells like lavender, ocean, or aloe vera. 
2.8 Sips + Snacks box
For the moms who get snacky whilst working, this is a perfect gift. Usually while working at home, some people find it difficult to follow a healthy diet and tend to get off track with fitness. This idea can help you fight those small pangs of hunger away and eat nutritional food at the same time!
Curate a sips + snacks box with some healthy snacks and biscuits, along with some fruit juices. You could add an optional wine to the box. You can add some yummy goodies for their kids as well!
2.9 Noise-canceling Headphones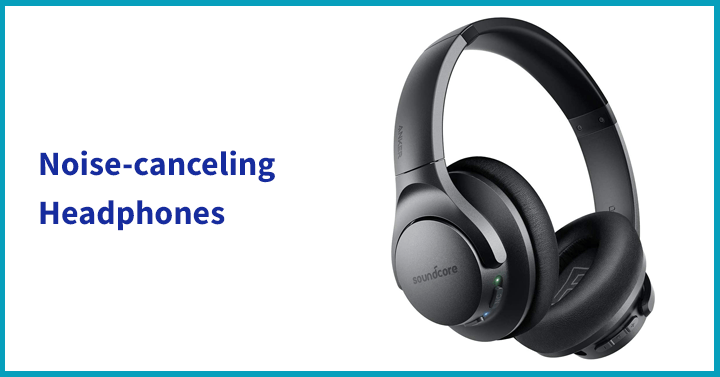 Noise-canceling headphones are a much-needed piece of equipment while working from home. There can be a lot of disturbances in the background - dogs barking, construction sounds, neighbours moving their law, or even someone watching the TV. This can be quite distracting to the working mom and lead to a lot of stress.
Gift a good pair of Noise-canceling headphones which are comfortable on the skin and have a longer battery life (if wireless). You can also look for Bluetooth earphones that can be seamlessly connected to your digital devices so that you can be on the go while working.
2.10 Constant temperature coffee mug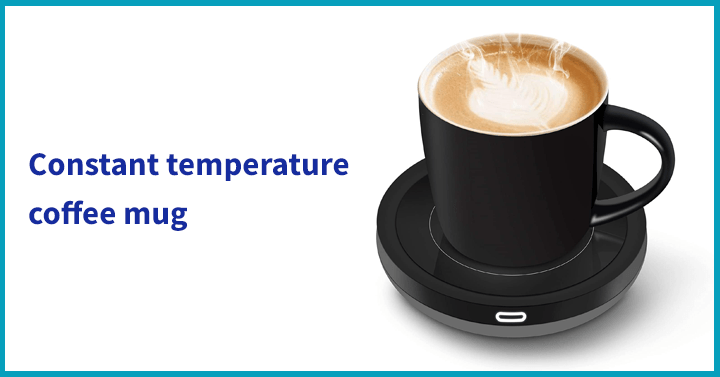 Another great gift idea for work-at-home mums is an intelligent constant temperature coffee mug. If you are someone who has constant meetings where you have to be available without many breaks and you are finding yourself reheating your coffee a lot, this mug is for you.
The ceramic mug comes with a premium heating coaster which can keep the temperature constant at 55 Celcius. It contains an automatic on-off technology that is convenient for busy working moms. The mug is suitable for beverages like tea, coffee, milk, soup, and even water.
2.11 Fitness membership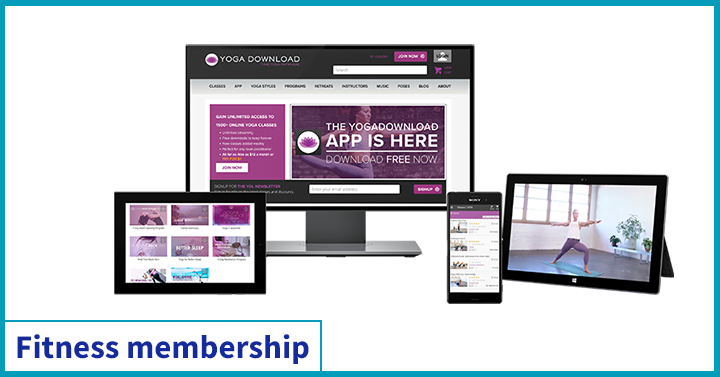 Working from home can be quite taxing and challenging for most people due to the sedentary lifestyle. Since there is a lack of physical activity as opposed to working from the office, there is a drastic decrease in the amount of exercise needed for the body. A fitness membership can be a good idea for work-at-home mums.
For people who work at home, you can gift them a subscription or membership to online yoga classes, stretching classes, or full-blown workout sessions. You can also get them a portable desk bike, or a standing desk, or even a treadmill laptop holder.
2.12 Video and Audio Equipment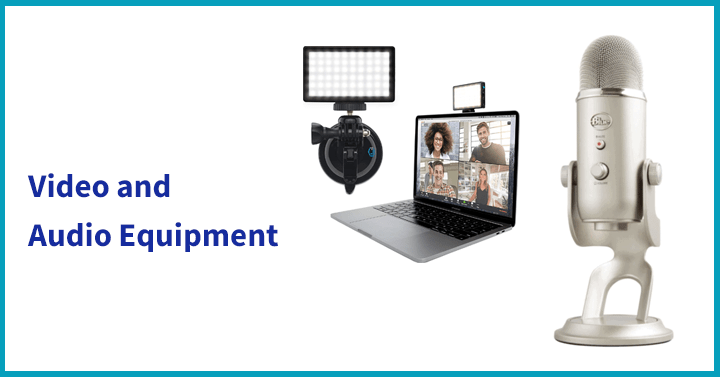 If you know a mom boss who runs a podcast or a YouTube channel or is an employee who is required to be on a lot of video calls, then this gift idea is perfect for them. To look their best on camera, they need good-quality lighting and sound equipment which also keeps them away from distractions.
You can create a gift set and include things like:
Lapel microphone
Portable webcam backdrops
Tripod
Webcam
Ring light
Noise-canceling earphones
A spike buster
3. FAQs
3.1 What are some gifts to send a new mom that can help them save time?
Some good gifts for a new mom that can help them save time are:
Portable Lap Desk
House cleaning services
Constant temperature coffee mug
Work-at-home planner
Portable magnetic whiteboard