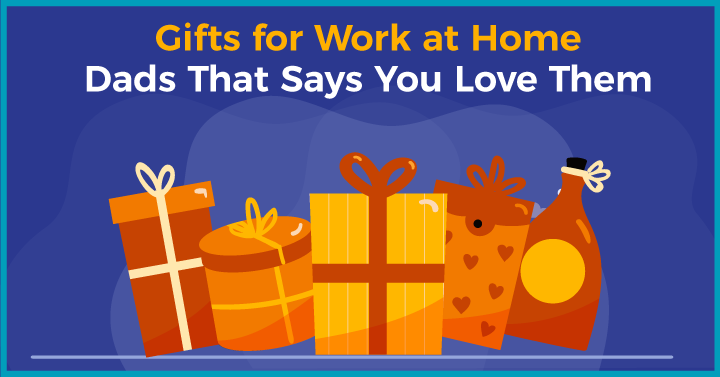 You're here because you're looking for work at home gifts for dads. And you also know how vexing it is to shop for them, especially when they're the type to discourage you from spending anything on them. But how else do you show them you appreciate their hustle whether they go to the office or work from home? 
We do assume that dads (and mums, for that matter) have it easier if they work remotely. Even if it means they're more around at home, they also have to deal with increased responsibilities on both the professional and personal fronts. And let's face it; caring fathers end up putting their family's needs before their own.
In this appreciation post, we'll be listing unique and useful gifts for work at home dads to remind them of how much they're loved!
If you're looking to gift someone at the workplace for an occasion, don't miss our all-inclusive, fun article that covers different types of gift ideas for coworkers here.
1. What Do You Get a Busy Dad?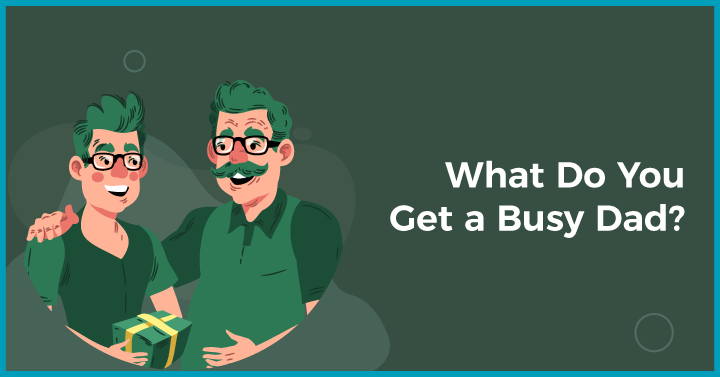 Dads, and busy ones in particular, value practicality above frivolity. You should get a busy dad something that they'll find useful and convenient. Brownie points if they also simplify a task. For example, a beverage warmer to keep their drink at the optimal temperature. Similarly, a neck cushion or head massager can alleviate physical discomforts arising from staying sedentary for long. 
2. 10 Work From Home Gifts for Dad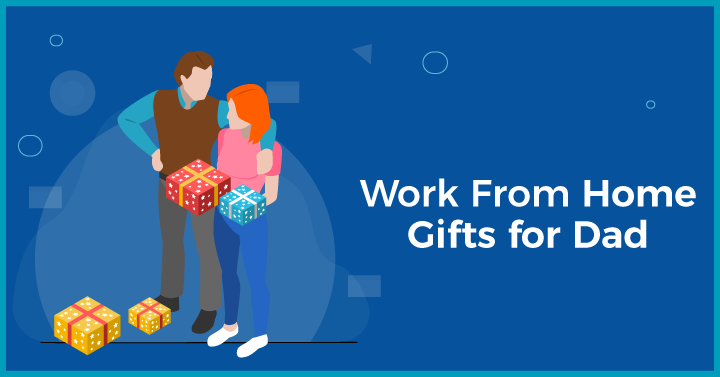 2.1 Head and neck massager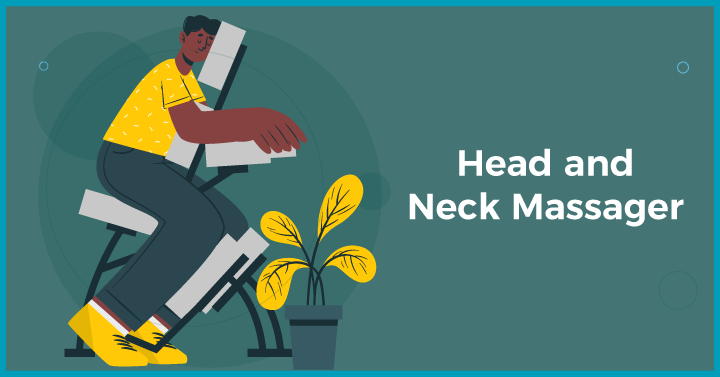 The Shiatsu Resteck massager pillow makes a great gift for work at home dads. There is a 3D kneading mechanism with straps that you can position based on the part of the body you want massaged. It's portable and can be carried all over the house. When it's not in use, you can store it in its leather pouch. The Shiatsu and air compression works for the head, while kneading and Shiatsu is used on the neck. 
There are four buttons to control settings and regulate the heat to apply for the massage. The kneading nodes are bidirectional, helping to loosen knots around the back of your neck and shoulder. And it's not just there that you can use this massager. It works well on your glutes and calf muscles as well.
You'll know the massager is doing its job if your dad appears more relaxed than usual after logging out! 
Price: $64 on Amazon.
2.2 Ember smart mug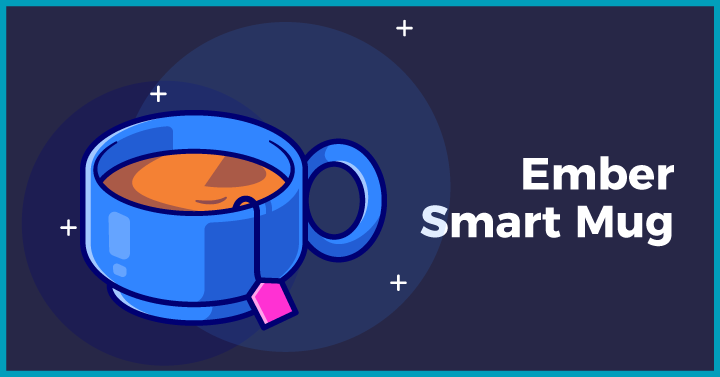 If your old man likes a sleek finish to his cup, go for the Ember smart mug in copper. If you want something that looks more regal, they also have gold and silver mugs.The temperature controlled mug was created by Clay Alexander, an entrepreneur with the vision to revolutionize the way people take their drink. 
The Ember mug maintains your desired temperature for upto 1.5 hours. You can control it using your smartphone. It can be heated to 50-60 degrees Celsius. The stand is a battery charger with two charging points for the mug. 
No more frequent trips to and from the kitchen to warm up that coffee or tea your dad forgot to finish in the morning.
Price:$139 (10oz) and $224 (14oz)
2.3 Great Reads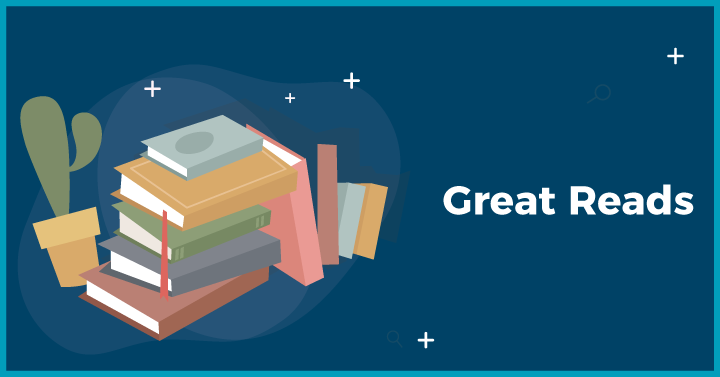 If your dad is great at what he does, but could be the best with a little organizational help and time management, it's time to suggest inspiring reads from real leaders who've been there. One such is Four Thousand Weeks: Time Management for Mortals,' by English journalist  Oliver Burkeman.  The book uses humor to guide readers towards practicing better time management.
Price: $39 (hardcover) 
Other book recommendations are
 In The Ride of a Lifetime, Robert Iger talks about his experience running Disney's 220,000 strong employees. He shares insights into how being optimistic, courageous, decisive and fair helped him earn his staff's respect. 
To you, dad is just dad but at work- he has a role to play. And who better to tell him how to play it than a former leader/dad?
Price: $17.77
The Dad Difference: The 4 Most Important Gifts You Can Give to Your Kids by Bryan Lorrits – 
In the Dad difference, Bryan talks about what every dad should give their kids- relationship, integrity, teaching and experiences. He shares stories about fathers, including his own. 
Price: $13.29. 
2.4 Balcony-Railing Hanging Table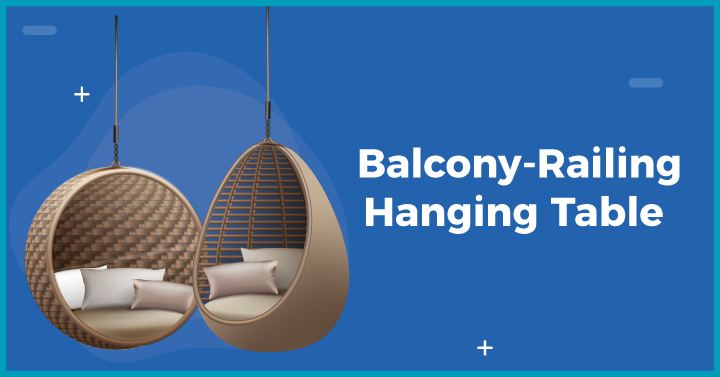 If your dad likes a view and takes some of his work meetings out on the patio or balcony, he'll love the portability and functionality of a balcony bar table! You can adjust this hanging balcony on railings, walls and racks. It uses up very little floor space and  measures just 9 cm after folding (picture him showing it off to his buddies as a party trick!).
 It comes with metal clamps on the sides that can be loosened or tightened to adjust the size and fit. Besides this, it can be used both indoors and outdoors as it's made of industry-grade Aluminium screwed on with about 300 stainless-steel screws. Safe and convenient! 
Price: $59.99 
2.5 Anti-fatigue mat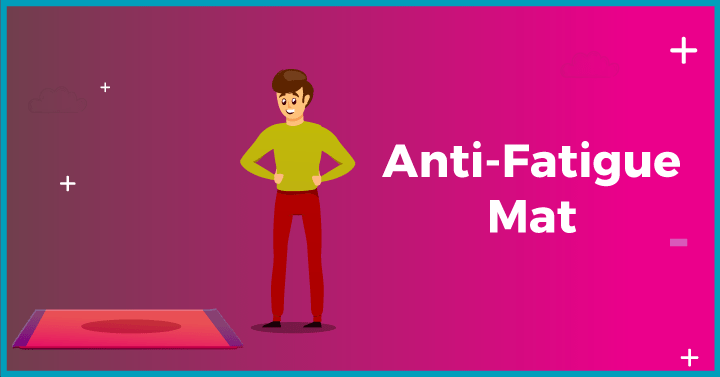 The anti-fatigue mat from Autonomous.ai is a great gift for work at home dads whose work involves a lot of standing or walking. The mat is up by two inches from the bottom of the map and arches towards the toes. When you sit down, there's more rest to the in-soles which reduces the heaviness you feel from blood pooling at your feet. 
The mat has a firm grip because it is made of SBR. It can take upto 330 pounds of weight.  
Price: $89
2.6 Under-desk elliptical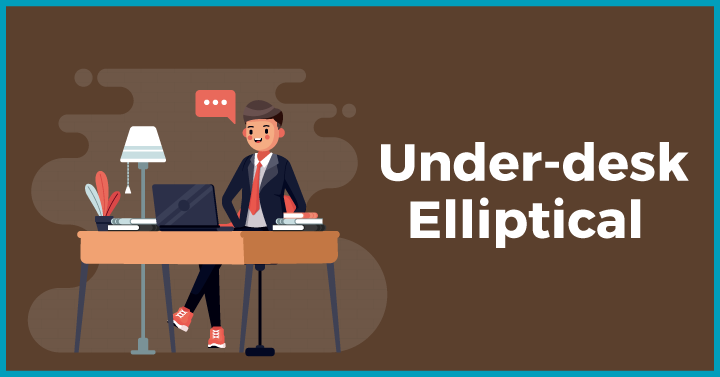 Those of us who have desk jobs are aware of the perils of being sedentary for too long. If your dad is unable to do moderate to heavy activities, he can try out desk exercises if you get him an under-desk elliptical as a gift for work at home dads. The elliptical pair has a belt-drive mechanism with magnetic resistance to lessen the strain on your legs when you're pedalling. You can also control the resistance to adjust the intensity of the workout using the 8 levels available. 
Price: $124.73
2.7 Flowboard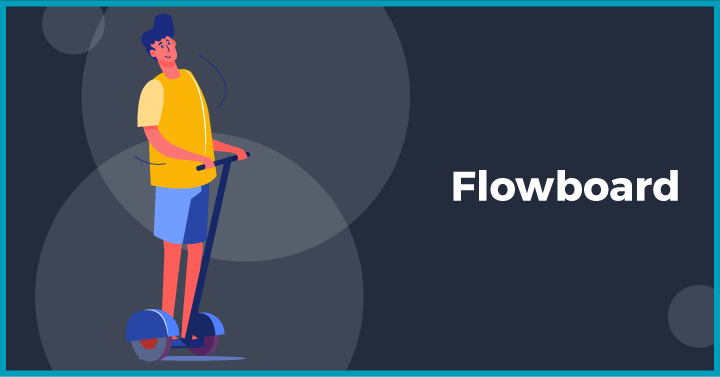 The flowboard is another classic from Autonomous,a company that develops work wellness products. Appearance-wise, it resembles a stationary hoverboard. The flowboard incorporates Yoga and Tai Chi principles and helps you practice light exercises to improve and/or regain your balance. 
Dad can choose to use it when on a break or even when working, so long as he doesn't mind swaying a little and looking like he's surfing.
Price: $129.
2.8 Fitbit Charge 5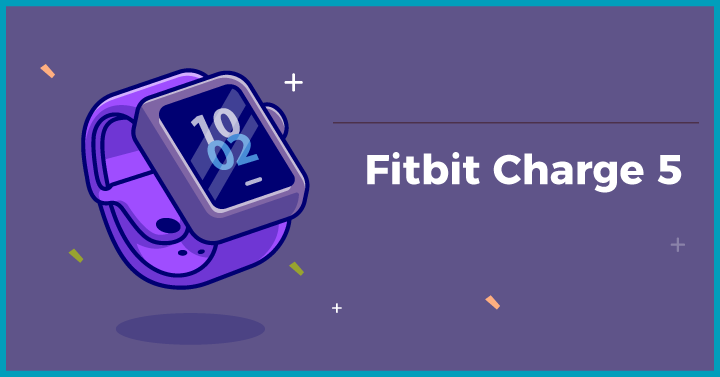 Is going for a jog in the mornings something your pop and you like to do together? Why not get him a Fitbit Charge 5 advanced health monitoring and tracking watch?
The charge 5 is the more recent version and features a brighter touchscreen than the Charge 4. It  generates insights including the Daily Readiness Score. Your dad will know if his vital stats are in check using the health metrics and stress management score.
With daily reminders, your dad won't miss a run and can keep up with his fitness regime even when working from home.
Price: $149. 95
2.9 Swatch New Gent watch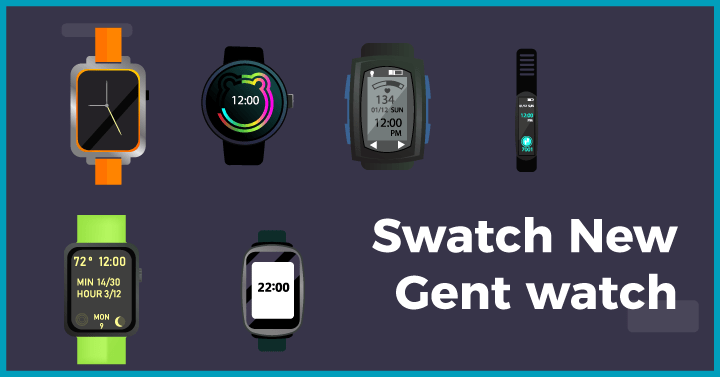 I know from personal experience that one can never go wrong with gifting their old man a watch, especially if it's a Swiss classic like the Swatch. I like how bright the blue in this Swatch New Gent Quartz Silicone watch is, which improves visibility if you want to be able to tell the time in dim light. It is water resistant upto 100 feet and comes in a larger size than the Gent model.
Price: $79.99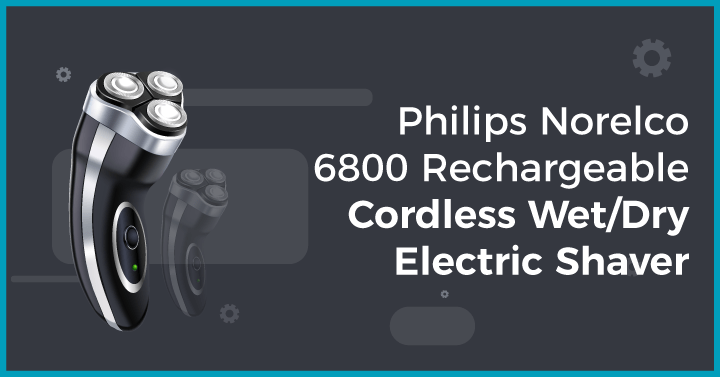 Dad's working from home and spending considerable time on video calls. Let's just say his appearance makes it look like No-Shave November is a year-long event. Enter Philips' rechargeable and cordless electric shaver! 
The ComfortGlide technology follows the contours of your face and reduces contact friction. This leads to fewer nicks. It uses rechargeable batteries and indicates battery level with a 3-level LED indicator. It is also one of the best electric shaver for military dads. Your father can add this shaver to his grooming routine even before getting into any work or duty calls. Talk about a close shave!
Price: $150
3. Unique Gifts For Dad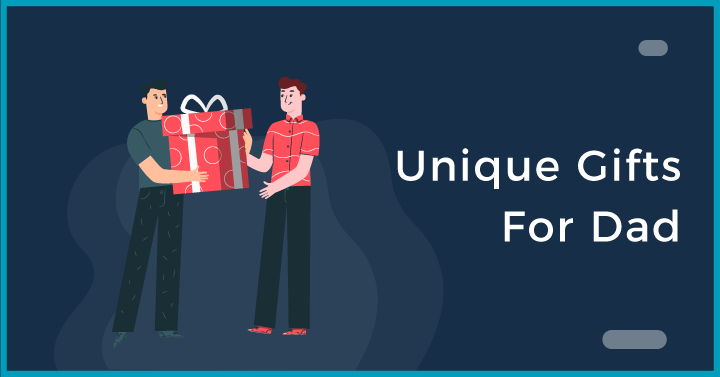 3.1 YETI portable cooler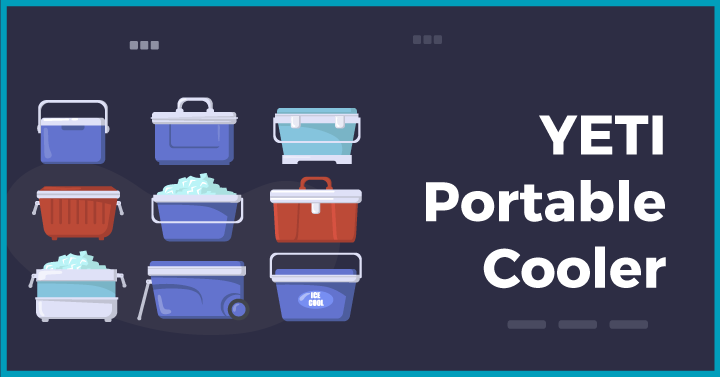 Does dad like to unwind with beer or soda cans post-work? Give him something to look forward to with the YETI Hopper flip. It is leakproof, puncture-proof and waterproof. This means your dad can carry it everywhere- whether it's just out on the sun deck or when he's going fishing with a buddy. 
Price:  $249.80
3.2 Super size beast tumbler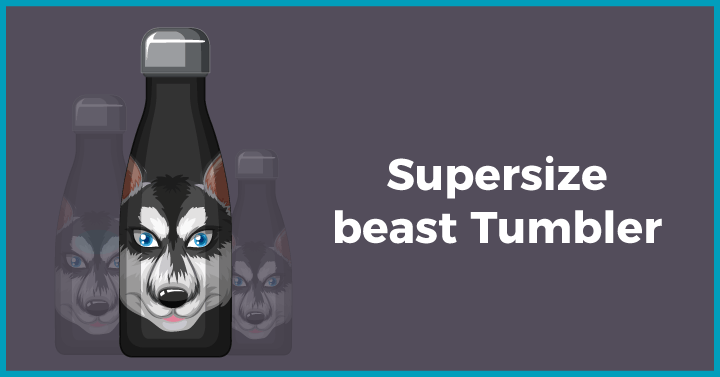 Staying hydrated is important for your dad to remain healthy and productive. These super size beast tumblers made of stainless steel are insulated and retain temperature. And it's not just for water- dad can use it to store his protein shakes, coffee or tea. It comes with a pop up lid to make it easier to clean.
Price: $29.
3.3 Wood organizer station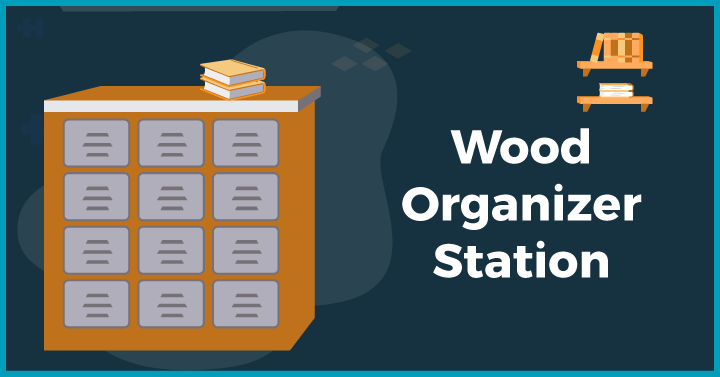 I try to be objective when I list gifts, but I admit leaning towards the wood organizer station. It's a practical gift for work at home dads because it has charging docks and slots to keep everything where it needs to be. It is made of ash-tree and coated with a protective finish. 
The slot for smartphones accommodates all sizes. 
Price: $49.8
3.4 Yogasleep white noise machine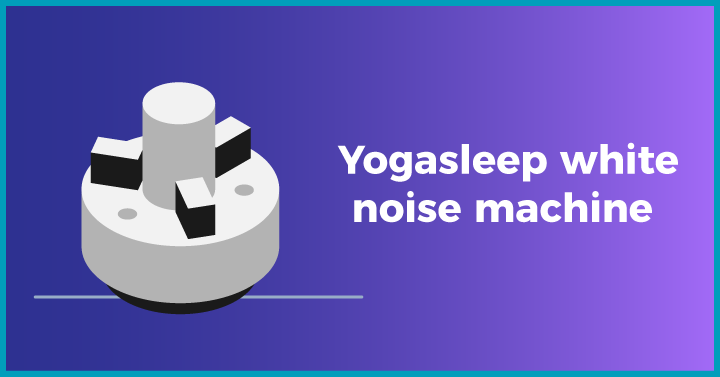 If dad has been experiencing insomnia due to personal stress or pressure to meet work deadlines, the Yogasleep Dohm white noise machine could be the best present you've ever bought for him. Certified to help people sleep, the machine emits calming notes with 2-speed options that masks noise when you sleep. Dad just needs to plug it in using the 6-foot long AC plug. It comes with a 1 year- warranty. 
Price: $48 on Yogasleep, and $45 on Amazon
3.5 Zen garden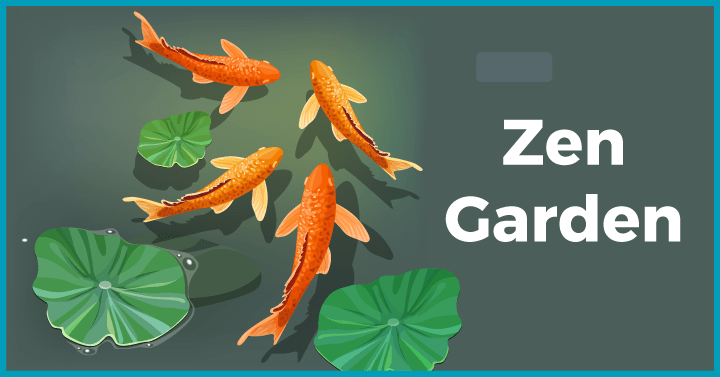 Zen gardens are part of home office desks and make a perfect recreational gift to relieve stress and tension.  This set from Amazon features Asian designs such as Cherry blossom trees, Shinto Torii Gate, Zen Rocks, ceramic Pagoda, Bridge, Lotus flowers and green moss. The sand is free of Quartz or silica and will not spill over thanks to the size and depth of the wooden sand tray.
Price: $45.
3.6 Areaware blockitecture habitat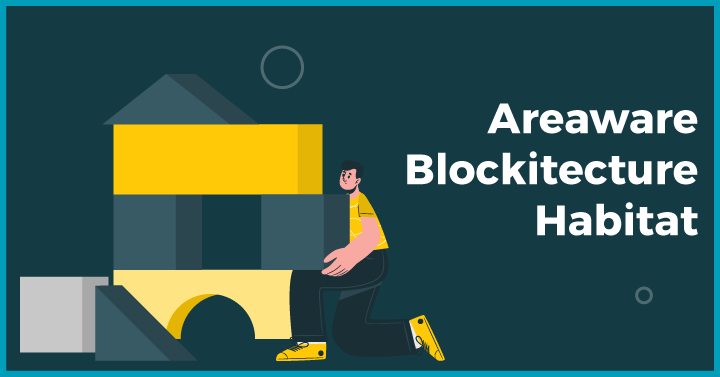 The blockitecture habitat was created by James Paulius for Areaware. It includes 6 towers, 2 skyways, and 2 platforms. If your dad likes working with his hands, this gift for work at home dads can help beat anxiety!
Price: $25.4 
4. FAQs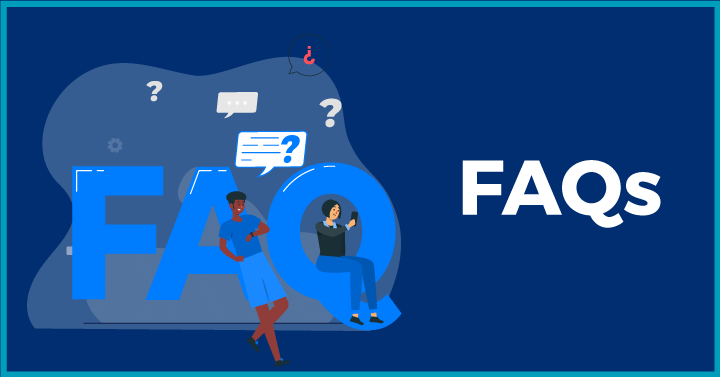 4.1 What should I get my dad for his office?
Some gifts you can get your father for his home office include
Wooden table organizer
Balcony railing hanging table
Desk Zen garden
Beast tumbler
Head and neck Shiatsu head massager
4.2 Which gift is best for Father?
The best gift for dad would depend on the nature of his work, health and interest. Getting him something to ease the tension can help him relax better and recharge over the weekend and during family time. If he's the more adventurous or active type, you can gift him health-monitoring wearable devices such as a Fitbit or roll-on Yoga mat. And of course, praise never hurts! You can always include a heartfelt note with the gift which he can read anytime he feels low. In fact, he's more likely to keep the note even after the gift wears out or gets used up by everyone else!