Have you ever had that go-to person in your office who gives you tips and solutions in various work situations? A mentor at work is someone who has leadership experience and the wisdom to guide you and unleashes your true potential. Thank you gifts for your work mentors can be one of the ways to express gratitude for being an anchor.
Whether it's someone you look up to at work, or a lecturer from your university, we have listed the 18 best thank you gifts for work mentors you can choose from, which your mentors will absolutely love!
Are you looking for more unique gift ideas? We've got guides to gifts for work besties, gifts for returning to work, gifts for work travelers, gifts for secretaries, stress-relief gifts and workplace Valentine's gifts, as well as gifts for work-at-home moms and dads.
1. 19 Best Thank You Gifts for Work Mentor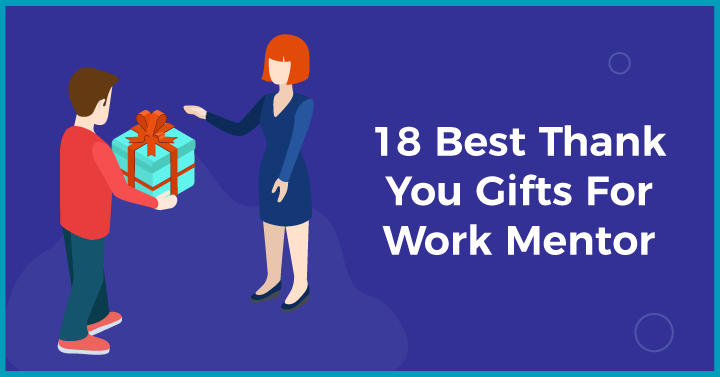 1.1 Hydro Flask Insulated Water Bottle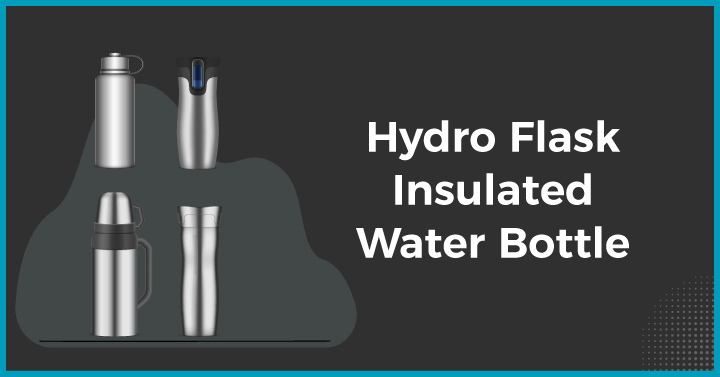 It is important to stay hydrated throughout the day, and that is why a Hydro Flask Insulated Water Bottle makes one of the best thank you gifts for work mentors. This flask's double-wall vacuum insulation can retain the temperature of both cold and hot beverages for a long period of time, which means your mentor can pack a piping hot tea or cold coffee for work without hassle.
The flask is reusable and is made from stainless steel making it great when looking at gifts for mentors. It is completely phthalate-free and BPA-free, keeping your drink fresh. Its lid is leak-proof and the flask is dishwasher safe, making it easy to clean. Pack some tea bags or coffee sachets with the flask to complete the gift. This package sends a message that you care for their well-being!
1.2 Temperature Control Smart Mug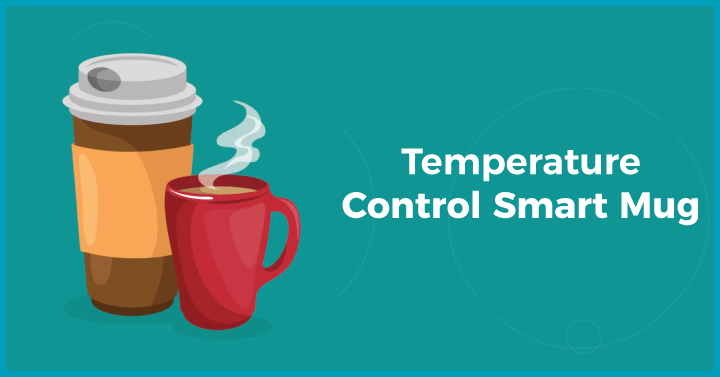 If your mentor likes their beverages hot but is constantly juggling between work, calls, and other important chores that can't be missed, a Temperature Control Smart Mug is a perfect gift for them. The mug is designed to maintain the desired temperature constant up to 80 minutes, or all day if kept on the charging coaster.
A smart LED light at the base of the mug indicates when your beverage is heating up or cooling off or when your drink is ready, and when the battery requires charging. You can set the desired temperature through an app on your smartphone. Now your mentor can have their favourite hot drinks without having to reheat them.
1.3 Desk Plant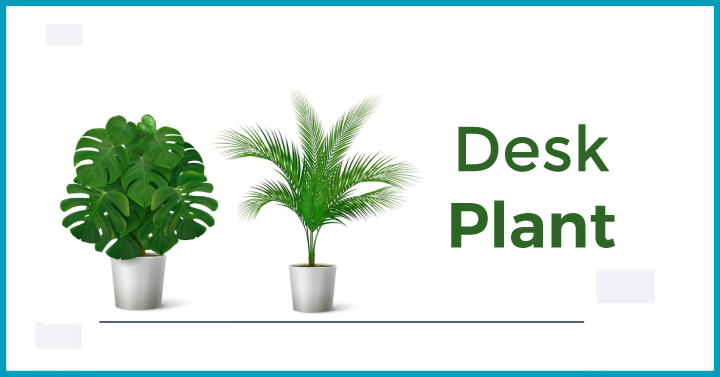 Plants always add warmth and positive vibes to your space. A desk plant can be easily placed anywhere on your desk to give your eyes some rest from your screen and files and breaks the monotony of the work clutter on your desk. In addition to that, they also beautify your space!
A desk plant or succulents do not require a lot of maintenance. They are easy to clean and care for. Their plastic pots are made from advanced PE materials which are durable. Unlike other gifts, plants live a happy and long life if nurtured properly and have the power to influence your mood and can make a perfect gift for your work mentor.
1.4 Custom Gift Vouchers
If you are looking to gift something meaningful and useful at the same time to a mentor who has inspired and supported you, put a pause to the traditional choices like work accessories, cards or chocolates. Consider something more personalized like custom gift vouchers or redeemable coupons that can be directly sent via chat or inbox using employee engagement software. Sorry, I was on Mute offers one such integrated platform that can be used to acknowledge and reward excellent work or contributions at an individual or team level across your organization. Make accurate data-driven decisions based on the in-depth reports and analytical information that this software provides to create customized rewards and recognitions. You can then take it one step further and align these with your company mission and value system to create a dynamic performance recognition center
1.5 A Book - Who Says You Can't? You Do by Daniel Chidiac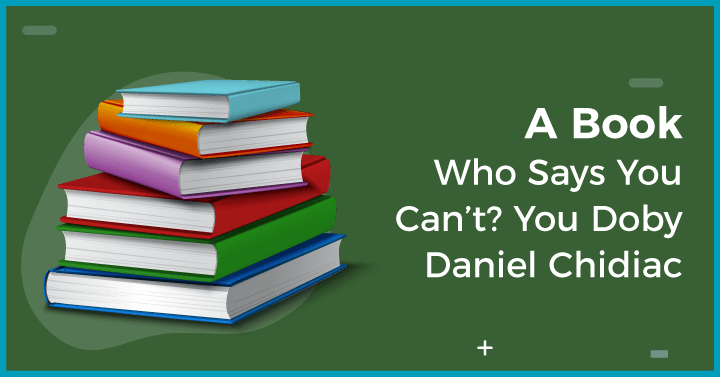 Who Says You Can't? You Do by Daniel Chidiac is a book that teaches you how to apply the switch to an intelligent and positive lifestyle. It takes you on a psychological and emotional journey and assists you in unlocking your truest potential.
It could give your work guide a chance to sit down, relax, and introspect to get a deeper understanding of oneself. This is a highly recommended book for those who wish to gain self-awareness and get a better understanding of their lives. So if you are looking for gifts for mentor at work, this book can help out.
1.6 Laptop Desk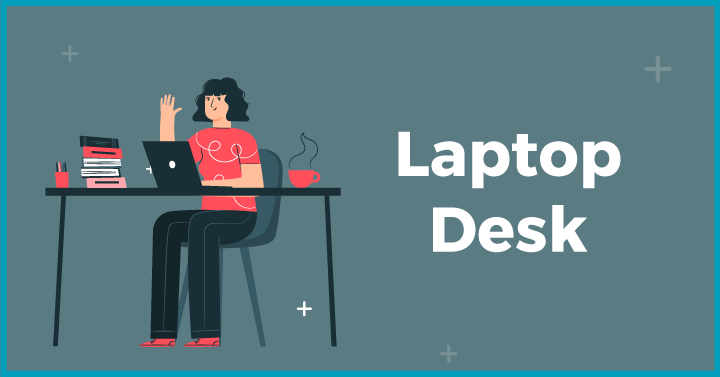 For work-from-home professionals who like the comfort of their couch or bed, a laptop desk can come in handy. A Laptop desk easily fits over your legs and gives you the required height to work. 
This multifunctional laptop desk comes with a storage drawer that can be used for storing pens, notebooks, headphones, cables, and even act as a cup holder. The portable workstation can also be used as a standing desk when required. It is absolutely a great gift for your work advisor for their home office.
1.7 Personalised Business Card Holders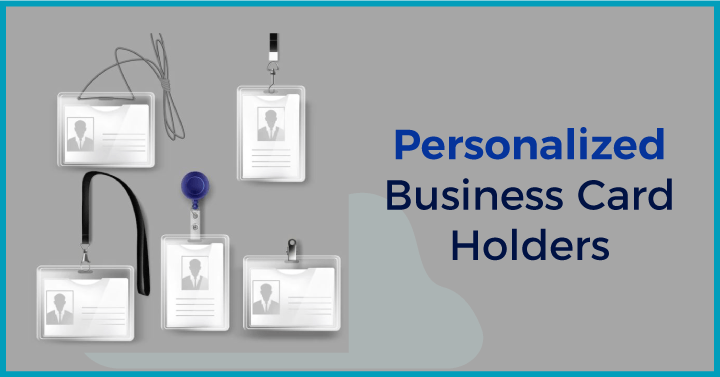 Imagine walking up to your desk and seeing a business card holder with your name on it. Sounds classy, doesn't it? In this age and time, business cardholders are classy and your mentor will undoubtedly love it.
These hardwood personalised business card holders come in Maple, Cherry, Stained Rustic Black or Walnut wood allowing you to pick one that vibes as gifts for mentor at work. You can choose one to match your mentor's office desk, door, and other decors. The black brass plate with a name engraved looks really elegant. With the cardholder, add a pen holder to complete the gift.
1.8 Office Planner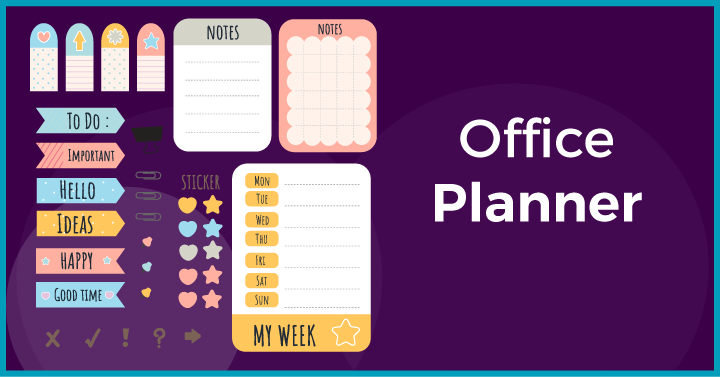 Is your work advisor tired of sticking notes for every reminder and meeting on their desk? It can be quite challenging to keep track of workflows, meetings, and discussions whether you are working from home or the office. To make their life easy and organised, a planner can save them all the trouble and help you keep track of all things in one place. 
They can use a planner to note down all your thoughts, ideas, brainstorming updates, and more. Some planners come with a day calendar for your daily tasks so that you never miss out on anything. Gift your work mentor a planner that would help them make their routine more streamlined and efficient.
1.9 Notepad Portfolio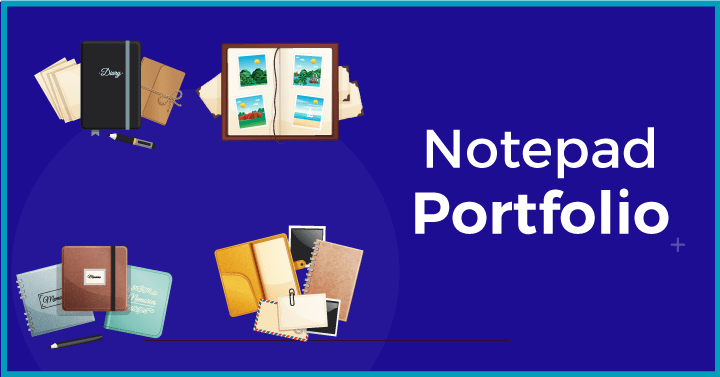 A notepad portfolio can never go out of style. Whether you're a student, a business professional, or an artist, a zippered notepad portfolio helps you keep your stuff organised. Plus, it looks stylish!
This vegan leather portfolio comes with pen holders, a zippered phone pouch, business card holders, document pockets, a tablet sleeve, and a notepad. This binder will give your work guide a chance to keep all their immediate office things handy.
1.10 Magnetic Lamp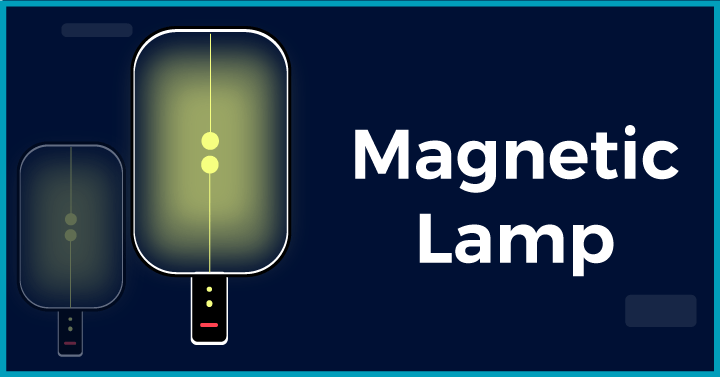 You can never go wrong with gifting something unique and useful like a magnetic table lamp. This lamp has a clever magnetic switch design controlled by two balls. Simply pulling one of the balls out of their magnetic field turns the switch off. The lamp is quite attractive and is definitely a great gift for your work advisor.
You can also switch between the warm light and the white light. For days when you require bright light and complete focus, white light is useful and when you want a relaxed, cosy atmosphere, the warm light is the way to go. The lamp can be charged through its USB port. This portable LED lamp is suitable for your work desk, bedroom, study, etc. and looks trendy on your desk!
1.11 Zen Garden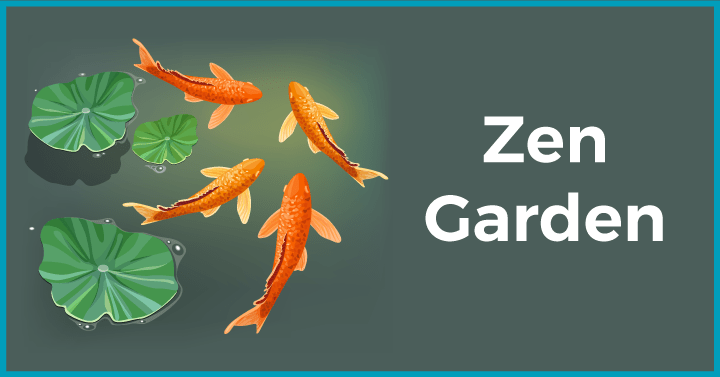 Sometimes, work can be distressing and affect both the mind and body. It is very important to take a break, relax your mind, and get yourself to feel at peace with your surroundings.
One way to help your mentor feel calm in their work environment is by gifting them a Zen Garden. This can give them an opportunity to unwind and breathe. They can get creative with the sand and draw figures and patterns, or rearrange miniature figurines and rocks. This could assist them in coping better at work. You can even add scented candles to the gift.
1.12 Footrest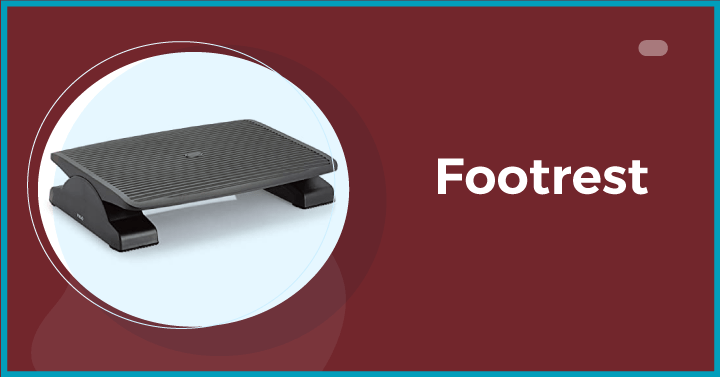 We always think about adding comfort to our upper body while working. But what about the feet? They also bear the brunt of your constant movement or when in one place for a long time. A memory foam footrest will make for good gifts for mentors as it will give their feet much-needed comfort while working and gives you relief.
Most often hard flooring can cause unwanted pressure points on your feet. While using a footrest under the desk, you can eliminate the numbness and discomfort caused in your feet and work with complete focus. The teardrop-shaped ergonomic footrest allows you to rest your feet in a comfortable position. Give your guide the gift of comfort with this footrest!
1.13 Bookends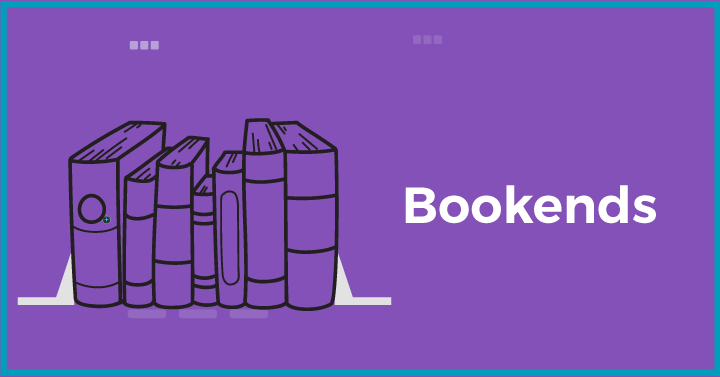 Work desks can often get cluttered with lots of important files and documents. Your work mentors might face these issues often. Storing them inside drawers does not give them easy access in times of urgency. In such situations, having bookends on their desk can keep them organised. 
These metal heavy-duty bookends are quite sturdy and provide long-lasting resilience. They can hold fat binders, cases, and folders with ease. This help saves a lot of space and look stylish on the desks. Your advisor can use them even in their home library as well.
1.14 Noise-cancelling Headphones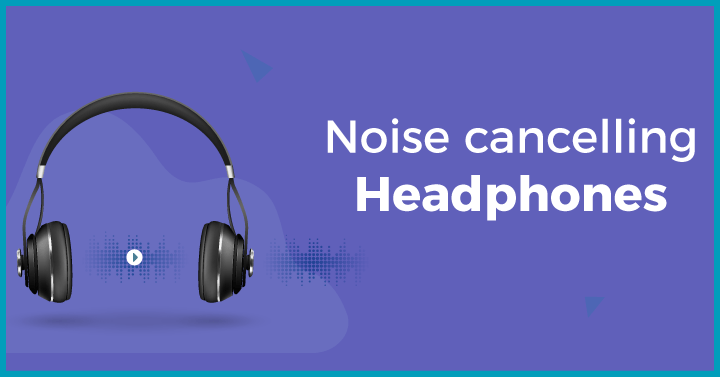 Noise-cancelling headphones are a necessity while working from home or even the office at times. Some disturbances like construction noise, truck horns, a party in the neighbourhood can cause you to lose focus, and disrupt the meeting.
A good pair of wireless noise-cancelling headphones could be a useful gift to your work teacher. They can be seamlessly connected to digital devices so that your mentor can be on the go while working. The foam earcups ensure their ears don't pain during long work calls.
1.15 Memory Foam Pillow for Office Chair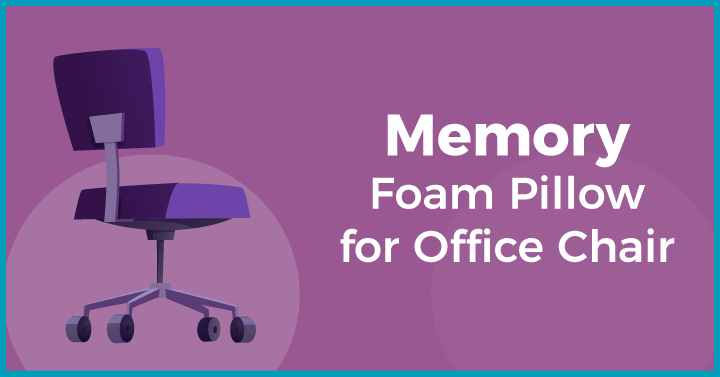 Is your mentor's a continuous desk job, with minimum or no movement? A lot of people might not have the ergonomic furniture in their offices or homes to work on. This is not good for the long term as it could cause lower back pain and chronic discomfort.
A memory foam seat cushion and lumbar support pillow for the office chair could help eliminate the pressure and improve the bad posture. It's highly beneficial for people who sit for long periods at their desks. It is also suitable for wheelchairs, car seats, dining chairs, couches, aeroplane seats, and more. This could work as a perfect gift for your work mentor and show that you care about their comfort.
1.16 Desk and Drawer Organiser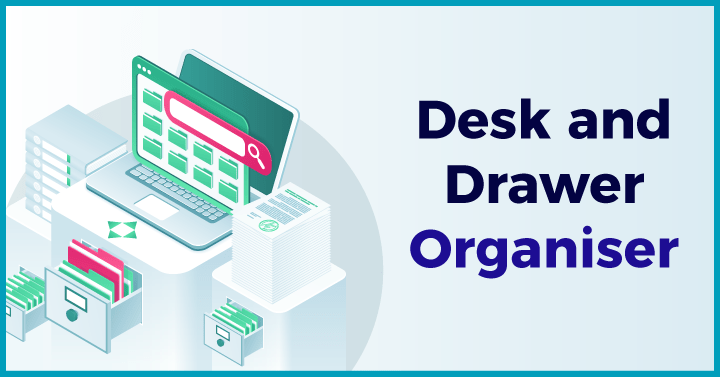 No one likes clutter. It translates to lack of focus, lowered productivity, and so on. If there is an unmanageable stack of files and documents on one's desk, it will only lead to procrastination and delays. A clutter-free desk is a clutter-free mind, and that increases motivation and helps one give undivided attention to work.
Desk and drawer organisers can come in handy to keep the mess of the incoming files and documents away and make for good thank you gifts for mentors. The organisers include compartments to keep miscellaneous items like pens, paper clips, USBs, and other office supplies in a neat arrangement and for easy reach. Go ahead and make your mentor's life easy by gifting them organisers for their work desk!
1.17 Gift Basket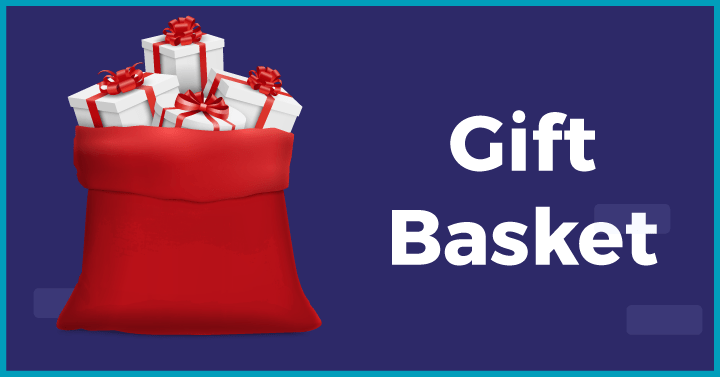 Isn't it wonderful to carefully curate and put together things in a gift basket for someone? Gifting a care package adds a personal touch to the gift. You can select items that are good for the gut, mind, and body. Fill a basket with goodies like:
Dry fruits
Protein drinks
Body butter
Aroma sticks
Sheet masks
High-fibre snacks
Some companies offer preset packages that can be delivered straight to the person's house. You could arrange for these packages to be delivered as a gift to your mentor's address even on a subscription basis! 
1.18 Desk accessories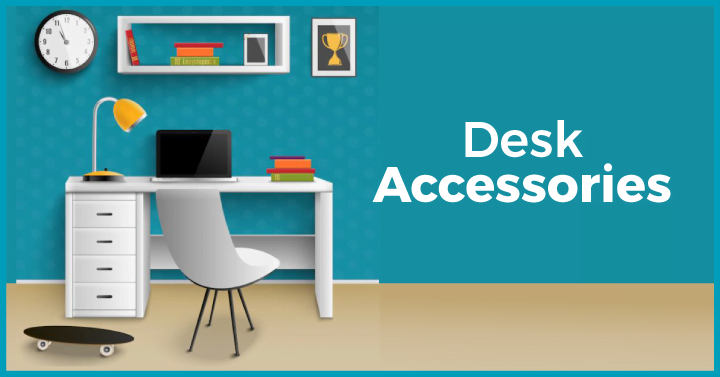 As discussed earlier, a cluttered desk is a doorway to procrastination and an unfocused mind. A work desk sets the tone for the day, and hence should be kept spick and span.
Gifting desk accessories as thank you gifts for mentors will help them multitask, add the necessary aesthetics, and make them feel better amid a busy workday. A succulent plant or just personalized desk signs can do wonders! Some good examples to gift your mentor can be:
1.19 Messenger-cum-Laptop Bag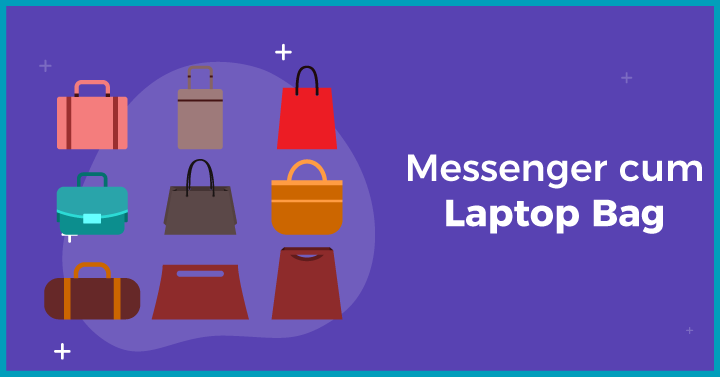 What's better than a Messenger-cum-laptop bag as a gift for your work mentor? People like to add style even to their work accessories, and this Messenger-cum-laptop bag definitely adds an oomph factor. It functions in three ways- Shoulder bag, Messenger, and Backpack style.
The bag has multiple pockets and roomy compartments that provides you with powerful organizational ability. It can be used daily for office, business trips and travel. The bag can be easily converted to any of the three styles and used for your desired purpose. Your work teacher is bound to like such a useful gift!
2.1 What should you gift your mentor?
When looking for gifts for mentors useful and valuable keepsakes that will ease their lives in some or the other way are a good fit. Some examples are:
Desk accessories
Memory foam pillow for office chair
A notepad portfolio
A magnetic lamp
Bookends
2.2 How do you honour a mentor?
You could honour your mentor by giving them personalised gifts that are also useful to them at the same time. Some examples:
Personalised cardholder
A personalised notepad
A mug or a flask with their name engraved on them
A gift basket filled with healthy goodies
2.3 How do you thank a mentor for their time?
You could curate a gift for them with a personalised handwritten note, to express gratitude. Gift them things that could make their work routine simple and comfortable. Some examples are:
Footrest
Memory foam pillow for office chair
Zen garden
Desk and drawer organisers
Laptop desk