1. 21 Bulk Gifts You Can Buy To Make Your Coworkers Happy
1.1 Alexa Echo Dot /Firestick With Echo Dot
The Alexa Echo Dot or Firestick with Echo Dot is one of the best bulk gift for coworkers. The Echo Dot allows you to use voice commands to stream music or provide information. Paired with a firestick, you will have unlimited access to streaming sites to watch television and film. This generous bulk Christmas gift for coworkers is a sure-fire winner for everyone and will show your kindness and appreciation for the staff. Considering you'll be buying them as bulk gifts, do remember to snap them up during the sale period on Amazon. 
1.2 Customized Key Chains (Company's Name Printed/ Employee Name)
If you are looking for cheap bulk gift for coworkers, customized keychains are a fantastic option. Perfect for keeping hold of office keys, with a personal touch. This classic gift can also be a great choice as a bulk Christmas gift for coworkers along with a pen or flash drive as an added extra. As far as bulk coworker gifts go, these can even be repurposed and used as promotional gifts during seminars or conferences. 
1.3 Laptop Bags
Laptop bags are an essential item for any office worker commuting to work. To safely transport your equipment to and from the office, a reliable and high-quality laptop bag is essential. These bulk coworker gifts will be appreciated by your staff and will promote happiness and wellbeing throughout the office.  So, if you are looking for small bulk gift ideas, these should be on the top of your list. 
1.4 eGift Cards
In a bid to digitalize your gifting style, consider gift vouchers or redeemable reward points through a employee engagement software that can that puts the onus of choosing an actual gift on the employee. This is a great way to give them the choice to pick something they like. Sorry, I was on Mute offers one such integrated platform that can be used to acknowledge and reward excellent work or contributions at an individual or team level across your organization. Make accurate data-driven decisions based on the in-depth reports and analytical information that this software provides to create customized rewards and recognitions. You can then take it one step further and align these with your company mission and value system to create a dynamic performance recognition centre. eGift Cards make the best small gifts for coworkers in bulk since they have the option to choose the final purchase. 
1.5 Weekly And Monthly Planner
Planners are essential in the workplace for time management and to promote a more relaxed and organized environment. Planners are a fantastic bulk gift for coworkers as they are affordable and practical for any workplace. With plenty of designs and formats to choose from, there's one that's bound to be a favorite. Try out this gift as an added extra at Christmas along with a box of holiday chocolates. These are a no-brainer if you are looking for bulk coworker gifts.
1.6 Personalized Coffee Mug
Are you looking for bulk gifts for female coworkers? You won't disappoint with these personalized coffee mugs. Having an office mug is essential to fuel up with coffee on long days. This thoughtful mug will show your appreciation. Personalization adds a more meaningful touch that's sure to leave a lasting impression. These are't the easiest bulk office gifts, but what you can do is buy the coffee mugs and then add the personalisation later.
1.7 Customized Pens
You might be wondering - "What are some inexpensive gifts for coworkers?" Customized pens are a great option if funds are tight. These pens will be a great addition to any office desk. Small and inexpensive, they make a great Christmas bulk gift for coworkers to show your appreciation besides being handy office stationery. They also work as great promotional items, if personalized with brand logos, and provide a sense of unity and professionalism. So, if you are looking for small bulk gift ideas, these fit the bill perfectly.
1.8 Succulent Plants Pots 
Everyone loves plants! Buy some succulent plant pots as bulk gifts for coworkers. These plants are low maintenance, easy to fit in tight spaces, and sure to add a smile to your coworker's face. These succulent pots have a succulent already inside and come in various fun and quirky designs.  Also, succulents can easily survive in any environment easily qualifying them as some of the best bulk gift ideas for coworkers. 
1.9 Humidifiers
Working in an office over long periods of time can sometimes cause dry skin, allergies, or aggravation of sinuses. A humidifier is a perfect solution to nip these and works perfectly as a  bulk Christmas gift for coworkers. Humidifiers can be used on their own, or you can add essential oils to create a relaxing and therapeutic environment. Specialized humidifiers are great health-centric bulk gifts for coworkers to show you care.
1.10 Scented Candles
Candles are classic Christmas bulk gifts for coworkers. For that warm and cozy Christmas feeling, try some cinnamon-scented candles that will be the perfect gift for everyone. Candles are a simple but effective token of appreciation that is sure to show your coworkers that you are thinking of them during the holidays.
1.11 Snacks Hamper
If you are looking for simple and cheap bulk gifts for coworkers, a snack hamper is perfect! Snacks are a crowd pleaser all year round, and a generous snack hamper is bound to cheer up your coworkers besides satiating their hunger pangs, any day of the year. Buy this bulk gift for coworkers with a personalized twist by adding your coworker's favorite snacks to the hamper. Pick and choose the perfect sweet or savory treats that you know they will love.
1.12 Customized Pen Drives
Customized pen drives are a classic gift in any office. Some of the best small gifts for coworkers in bulk are the simplest! With an added personal touch, these pen drives will show your appreciation besides being functional accessories at the workplace. Perfect for keeping in any desk drawer in case of emergency, these pen drives are the perfect affordable bulk gift for your coworkers.
1.13 Tumblers (Company's Name Printed)
Are you looking for a quirky and personal gift? Buy some bulk customized tumblers that have printed company logos. These tumblers are one of the best bulk gifts for coworkers, to promote employee solidarity and team unity. They make handy additions for those who enjoy frequent beverage breaks while at work.
1.14 Personalized Hoodie
The perfect bulk gift for coworkers can include personalized hoodies with the company name or the employee's name on them. The hoodies make handy go-tos to stay warm or when you need to add a dash of style to a simple work outfit. These gifts will impress your coworkers and make them feel valued.
1.15 Bamboo Retractable Ballpoint Pen
For a more interesting and unique bulk gift for coworkers,  go green and opt for a bamboo retractable pen. This stylish pen is perfect for use at home or in the office and is an interesting conversation starter!
1.16 Electronic Pen Holder
For a luxurious and expensive bulk gift for coworkers, opt for an electronic pen holder. These stylish pen holders can be used to hold and organize pens in a chic and classic way. It is also great for quick access without taking up too much space, so you will never have to search for a lost pen again! Perfect for adding a touch of class and luxury to any desk, your coworkers will love these!
1.17 Ferrero Rocher Chocolate Box
A classic and simple bulk gift for coworkers, you can buy is the lip-smacking Ferrero Rocher chocolate box. Ferrero Rocher chocolates are a classic and reliable option for any occasion. Since most people love chocolates, this gift is perfect for any occasion, to show your appreciation. However, make sure that no one in your office has a nut allergy beforehand.
1.18 Customized Gift Basket
If you are looking for personal and meaningful bulk gifts for female coworkers, try some customized gift baskets that are individually created for each coworker. These can include scented candles, gourmet chocolates, bath salts, and lots more. This bulk for coworkers is perfect when working in a small team and suitable for any occasion!
1.19 Desktop photo frame
Looking for small bulk gift ideas for female coworkers? A desktop photo frame is a wonderful gift. Everyone loves to have personal photos on their work desk to remind them of a loved one. Buy this bulk gift for coworkers for every team member in the office, so that each desk can have a personalized touch, to boost mood and spark conversation in the workplace.
1.20 Leather card holder
Leather cardholders are a luxurious and handy item, especially when working in an office where you may not want to bring your full wallet. These are a perfect office bulk gift for coworkers that will impress any time of year! Pair with a customized pen, and journal notebook, for a thoughtful and practical gift set.
1.21 Journal Notebooks
If you are looking for inexpensive and praIf you are looking for inexpensive and practical bulk gifts for coworkers, we have the perfect item for you! Journals are a great addition to any office and will come in handy throughout the day. Keeping a journal handy is a great way to remember tasks, create lists, write down ideas, or plan! This cheap bulk gift for coworkers can't go wrong; everyone will love it. It's also a great way to help teams to plan their schedules and be more productive.
2. FAQs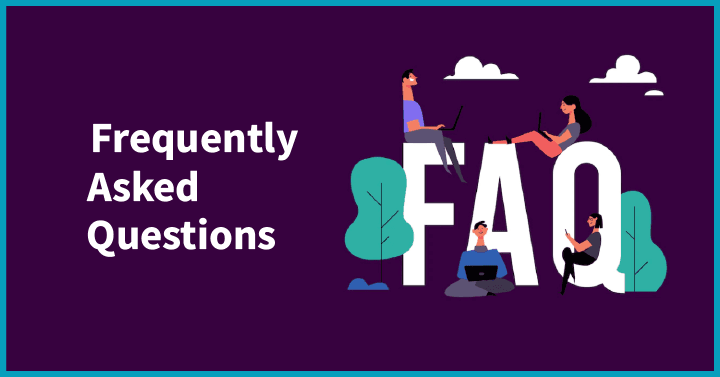 2.1 What are some amazing bulk gift ideas that I can give to my coworkers?
To wow your staff, opt for some luxurious bulk gift for coworkers such as an Alexa Dot with Firestick leather cardholder, an electronic pen holder, or a humidifier.
2.2 What are the benefits of giving gifts to your coworkers?
Gift-giving shows your appreciation and respect to your coworkers, and it also makes them happy! It will promote their self-esteem and make them feel appreciated.
2.3 What are some unique personalized gifts that I can send to my coworker?
Unique and personalized bulk gift for coworkers can include personalized tumblers, personalized pens, or a personalized hoodie that convey a meaningful sentiment and can be cherished as valuable keepsakes.
2.4 What are some inexpensive gifts for coworkers?
Inexpensive bulk gift for coworkers may include a Ferrero Rocher chocolate box, customized key chains, or ceramic succulent pots.