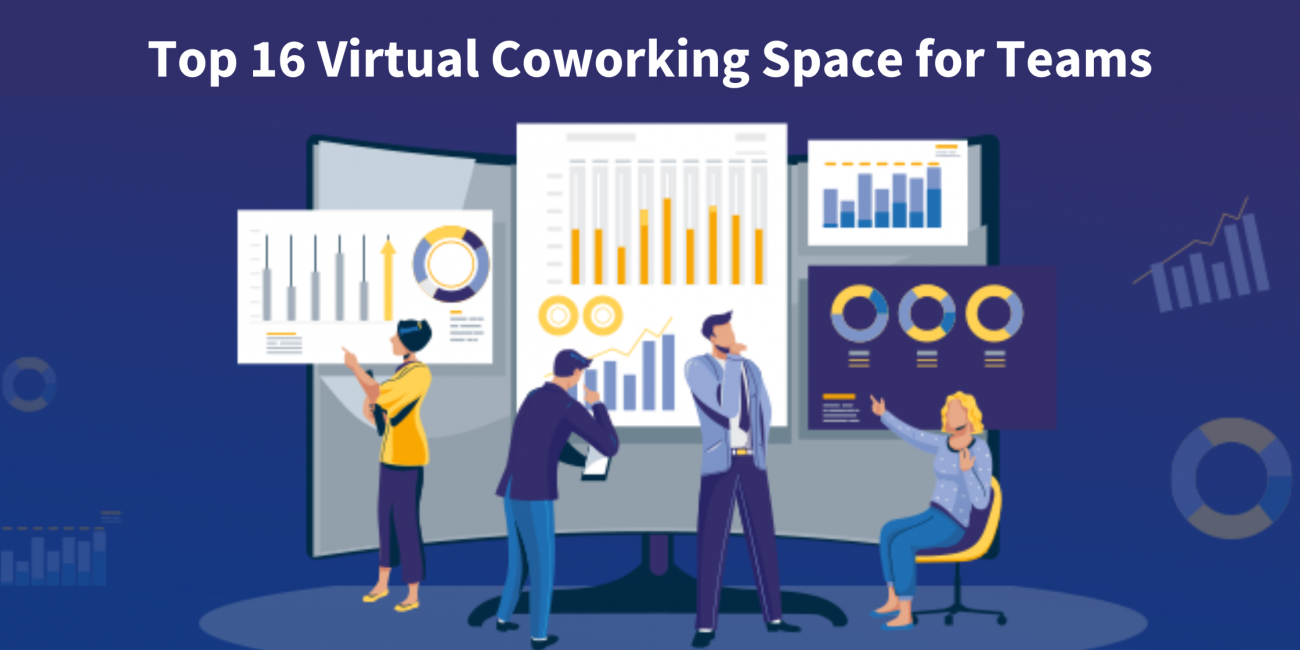 The concept of a virtual coworking space is not brand new but has exploded with the onset of the COVID-19 pandemic. Beyond the monetary value and the working convenience, virtual coworking can offer an efficient solution to work-from-home downsides- such as isolation and employee burnout.
But the question is, which virtual coworking platform is ideal for your remote workforce that can tailor your unique business needs?
We have got you covered! This guide will share everything you need to know about virtual coworking and some top coworking space platform lists. Keep reading to know all about virtual co-working!
1. What is a virtual coworking space?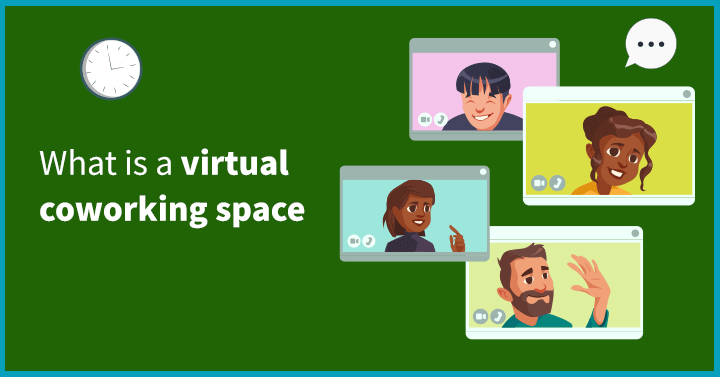 A virtual coworking space is a digital, simulated office space outfitted with collaboration features to replicate a physical office space. virtual coworking space primarily act as the collaborative hub for remote teams and foster work management. While remote teams can connect using any communication channel or virtual meeting platform, virtual coworking space provides a structured framework for remote teams' collaboration that wouldn't otherwise exist.
Virtual coworking spaces provide instant messaging, video conferencing, and screen-sharing features bundled in a single offering.
The primary value of virtual coworking is that it brings people together no matter their geographical location and fosters collaboration and productivity. 
Now, that we are familiar with the virtual coworking space concept, let's understand the striking features of virtual coworking platforms that can benefit your business.

2. 15 best virtual coworking software for teams
2.1 Walkabout workplace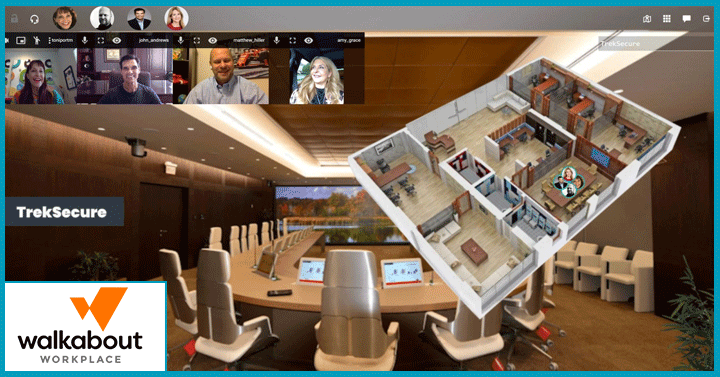 Walkabout Workplace was founded in 2015 and is now a popular online coworking space where users go to work every day, similar to an actual office setting. Walkabout is outfitted with collaboration and communication tools such as video calls, chat, screen share, and productivity bots to host online meetings, voice conference calls, and group discussions. In addition, the tool also has a real-time interactive floor plan, where user status is visible to everyone. I feel it is best for small to mid-size businesses that work with their teams remotely. 
Key features: 
Create custom digital offices
Get real-time in-office status
Virtual receptionist & advanced chat functionality are available 
Pricing Plan: Walkaboutworkplace has multiple pricing options. The single-user package comes at $15, the 2-49 user package is at $13, the 50-99 user package is available at $12, and for 100+ users, the cost will be $10 per user per month.  
Free Trial: They do not have a free version but offer a free trial on request.
2.2 Sococo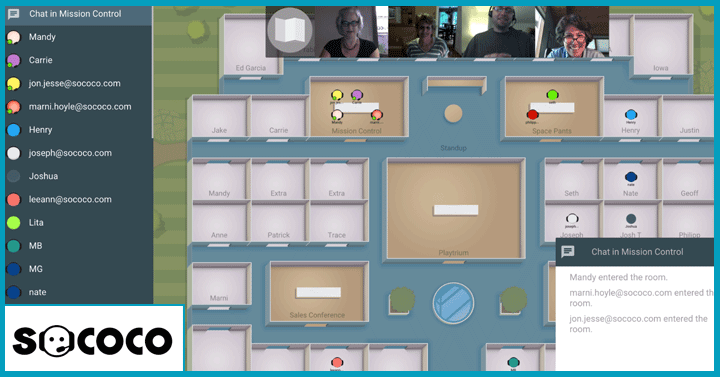 Sococo is the virtual coworking space where geographically distributed teams collaborate to work efficiently. It also gives a birds-eye view of your remote team activities in real-time. The sococo platform effortlessly integrates with other collaboration tools like zoom, google meet, etc., and offers shareable meeting link URLs for guests. With sococo, our team had a great experience as it made an immediate and positive response to our work culture. The in-app chat facility and live audio, and video conferencing are some of the best features of this virtual coworking space app that our team relied on. It also provides document sharing and another interesting feature called 'knock on a door' to collaborate spontaneously. 
Key Features: 
Create blinking avatars of users
Different lobby spaces are available, such as a conference room, presentation room, brainstorming room, media lab, etc. 
Multiple concurrent screen shares
Pricing Plan: The limited version is available at $14.99 per seat per month (10 seat minimum), and the sococo unlimited version is available at $24.99 per seat per month (100 seat minimum)
Free Trial: Available for 15 days

2.3 Wurkr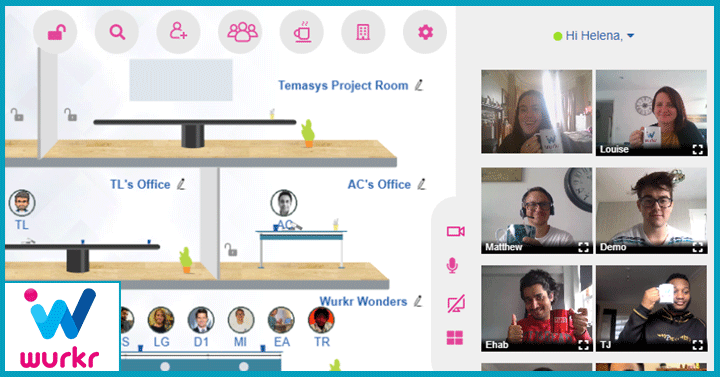 Wurkr is an innovative, fast-growing start-up that replicates your physical office – virtually! The virtual co-working platform possesses advanced technology that helps you visualize your remote team and interact with them right away. It offers flexibility for spontaneous coordination in distributed teams and provides audio, video, messaging, screen sharing, and grid view features to aid in virtual co-working. With Wurkr, users can even lock the virtual rooms, share their screen and customize the platform as per their needs. 
Key Features:
Uniquely designed workspaces and meeting rooms available
The platform offers end-to-end encryption, i.e., all the data are protected via SL connections. 
Room lock functionality is available. 
Pricing Plan: Lite plan is free for all users. In comparison, premium and professional plans are available at $25, $23 per user per month. There is also an enterprise plan in which pricing is not disclosed.  
Free Trial: Premium or professional plans are available for free for 14 days
2.4 Workpatterns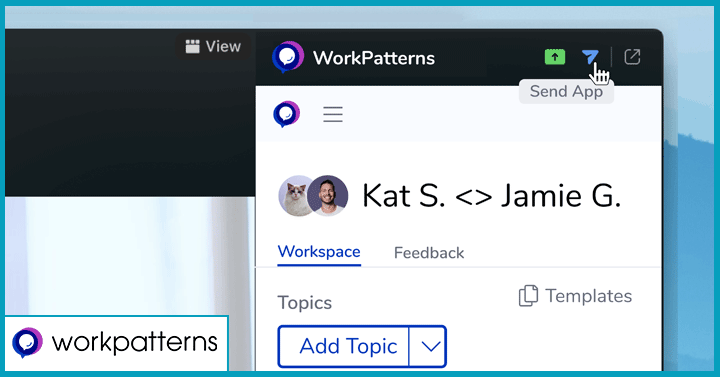 WorkPatterns simplifies remote workflow and team management. The coworking online platform helps us to implement continuous feedback, 1:1, and group meetings, all in one place. In addition, the tool offers collaboration features that allow your team to seamlessly carry out day-to-day activities and share the docs and files with other team members. If you're interested in integrating it with other tools such as Microsoft teams, google suite, zoom, and more you may do so with ease. Our team appreciated the fact that workpatterns provided customizable meeting agenda templates, which made our staff meetings more organized and on topic.
Key Features:
Modular meeting templates are available
Easy-to-use interface
AI-enabled language features
Pricing Plan: A starter plan is available for all users, a team's plan comes at $8 per user/month, and there is also an enterprise in which pricing is not revealed. 
Free Trial: Available for 28 days

2.5 Spatialchat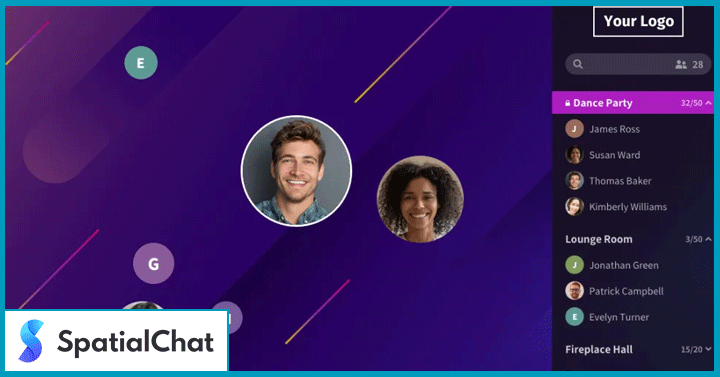 SpatialChat is a coworking online platform that provides the greatest virtual working experience for remote teams. The platform makes it easy for companies to relocate individuals to other rooms and invite more people to the meetings. In addition, it has options to organize and customize an online event for hundreds or even thousands of attendees. Companies can use Spatialchat for Virtual conferences, International congresses, online events, webinars, learning, and more.
Key Features:
Unique video chat conversations functionality available
More than 100+ design layouts are available.
An organizer can set room permissions to navigate your guest.
Pricing Plan: Free plan available for limited users. Starter, Day pass, Pro plan available at $49.99/per month, $300/day, and $12,000/per year.
Free Trial: N/A
2.6 GetBusy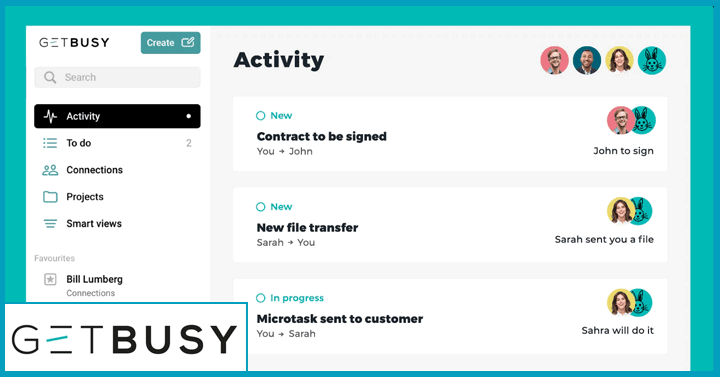 GetBusy coworking online platform helps enhance and manage the remote workforce while boosting productivity and saving time. It is ideal for any type of task or discussion and teams, both big or small. The coworking online software has an easy-to-use interface for beginners and is quick to set up. In addition, the tool can be easily integrated with your existing app suite or collaboration tools such as Outlook, NetSuite, and more. Other than this, it also has the functionality to remove off-topic discussions, data, and clutter. 
Key Features:
Multi-language support
Cross-platform Integrations
In-depth analytical dashboard
Pricing Plan: Free basic plan is available for limited users. Enterprise plan is available for $30 per user per month.
Free Trial: N/A
2.7 MyFocusSpace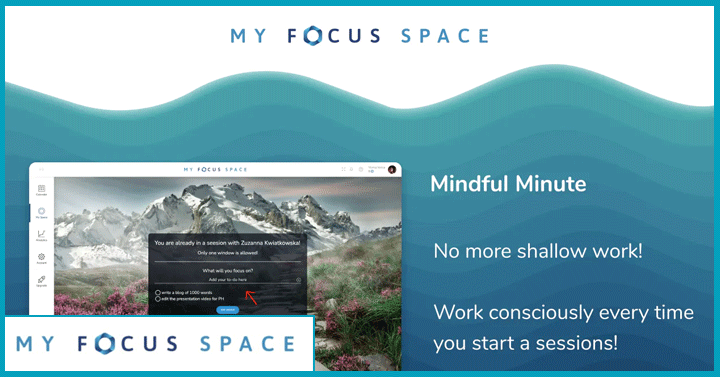 My Focus Space is a virtual coworking space where the tool allows users for different time-limit working sessions, followed by networking sessions. While using this app, you'll also receive a notification message when someone else is waiting for you in the lobby or alert messages. It also provides clear visibility to managers, supervisors, and team members about your work state, making the objective more concrete and easy for coworking online.
Key Features:
Shareable calendar features
Integration and analytics functionality
Get real-time insights
Pricing Plan: Currently, the plan is free for all users with unlimited sessions
Free Trial: N/A

2.8 Spot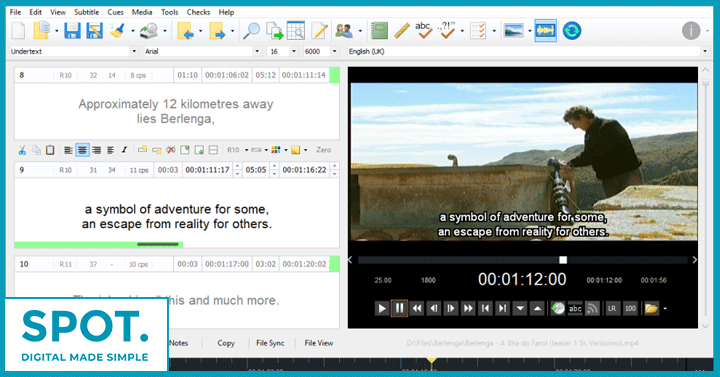 The spot is the virtual co-working space for your organization that replicates the feeling of working in a shared space in a digital environment. It makes it simple to share numerous screens, sticky notes, pictures, and documents in a virtual working space. Users can either use a pre-existing template or create their own from scratch. Everything is completely customizable as per the coworking needs. Plus, it is not mandatory for users to use the app version; instead, they can join instantly with just a web browser. 
Key Features:
Advanced collaboration features
Integration with analytics and marketing tools
Customizable templates available 
Pricing Plan: The plan is available for $34 per month per user. Users can sign-up to know more about the plans.
Free Trial: Available for one month 
2.9 Filo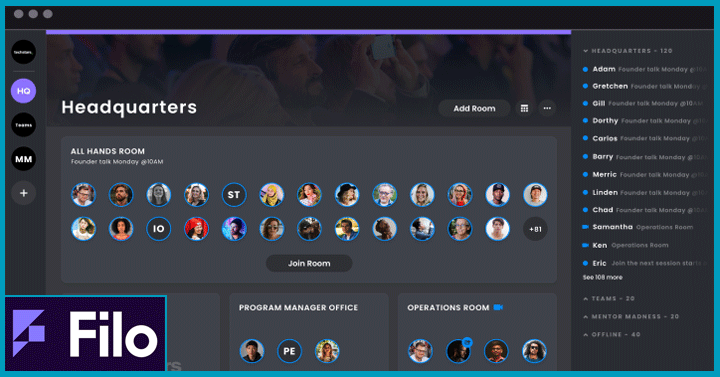 Filo is a fast, flexible, and collaborative virtual working space for virtual events and team meetings. Their direct integration with Zoom means that you can accommodate any number of attendees without sacrificing audio or video quality. The tool offers the functionality to customize rooms and environments so your team spends more time learning, networking, and collaborating. In addition, public and private settings give you the power to foster the conversations that move your business forward.
Key Features:
Cloud storage available for all users
Zoom integrated
Webinar features available
Pricing Plan: The standard plan is free for all users, and the filo monthly and annual plan requires users to request a quote. 
Free Trial: N/A
2.10 Virtual office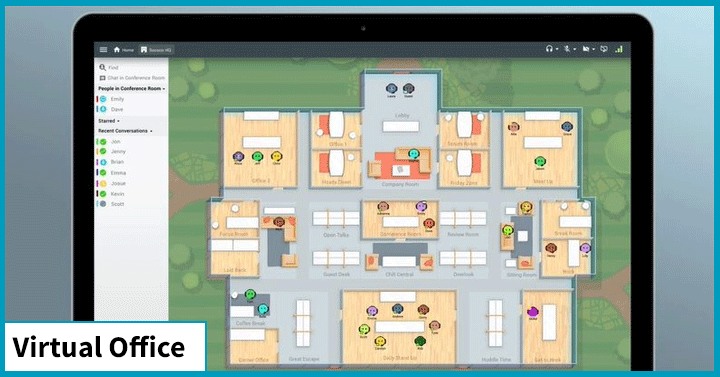 Working from home is now easier with the new SaaS platform, a virtual office.team. Companies can accommodate their entire workforce into one Virtual Office coworking online space and seamlessly foster day-to-day work operations. This online coworking space also enables companies to cultivate company culture better and encourages collaboration and creativity, especially in remote and distributed environments.
Key Features:
Easy-to-use interface
Intuitive video chats
Quality-rich calls & responsiveness
Pricing Plan: Free plan is available for users with limited features. The startup plan and business plan are available at $8 $16 per user per month. For the enterprise plan, users are required to request a custom quote. 
Free Trial: N/A

2.11 Knock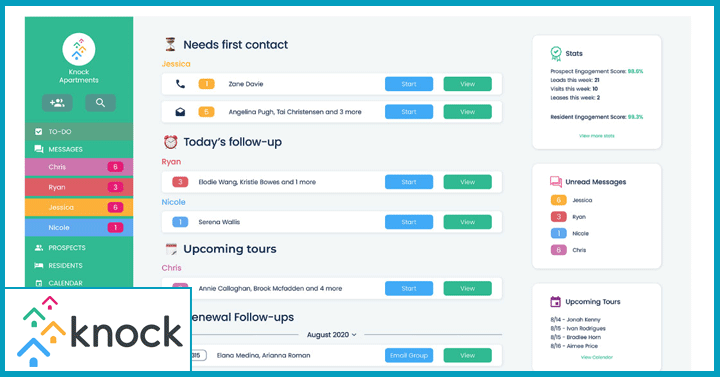 Knock. is a virtual coworking space under development that allows distant teams to work closely together. When used, the virtual coworking technology simulates a physical office environment with a remote workspace. For example, you and your peers can have a coffee in the lobby, have a discussion with your teammates in the brainstorming room, or do an hour-long workshop in the conference room, and so on. 
Key Features:
Unlimited cloud recording
Automatic transcription of meetings
Smart assistant available
Pricing Plan: The platform is free for all users because currently, knock is in the beta stage. 
Free Trial: N/A
2.12 Teamflow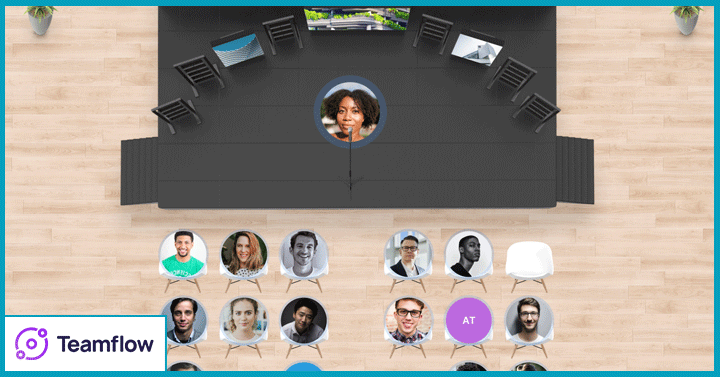 Teamflow is an online coworking space that mimics the presence of being in the actual office. In Teamflow, you can see your video in a bubble on a virtual office floor plan and can hear individuals in your immediate vicinity. This means that when you want to chat with someone, you can just walk up to them and eliminate the back and forth nightmares experienced on Slack or Zoom platforms.
Key Features:
Built-in security and encrypted features
Bandwidth friendly
Customization facilities available
Pricing Plan: Free plan is available for limited users. Seed and business plans are available at $15 and $25 per employee per month, respectively. 
Free Trial: N/A
2.13 Commons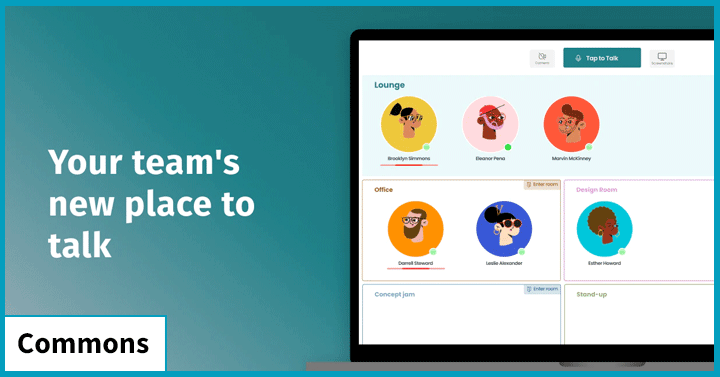 A voice-first platform for virtual co-working, Commons allows you to jump in and out of discussions with your team at any time. Comparing the remote team communication on commons with other platforms, I found that it's 7-10X quicker and more efficient than any other platform. Aside from that, the audio and video chats are smoother here than they are with some other platforms.
Key Features:
Collaborative function
Easy to use intuitive tool
Security features available 
Pricing Plan: Free to use for all users 
Free Trial: N/A

2.14 Grapevine Network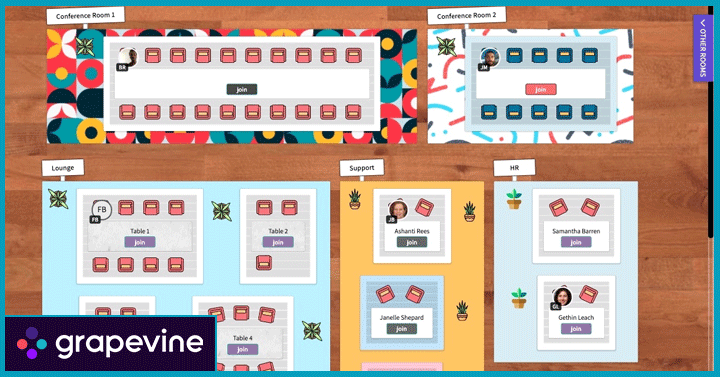 Grapevine Network provides virtual meeting spaces for businesses, teams, and individuals to interact and collaborate in a way that replicates real-life. The software has some built-in functionality to overcome the stress and reality of "zoom fatigue". Grapevine allows you to build vibrant environments within the system where guests can roam freely and engage with teams efficiently. 
Key Features:
Personalized event rooms are available 
Multitude lounge area
Virtual event rooms
Pricing Plan: Plans starts at $30/month, which accommodates five attendees 
Free Trial: Users can request a free trial which is available for 15-30 days.
2.15 Moxo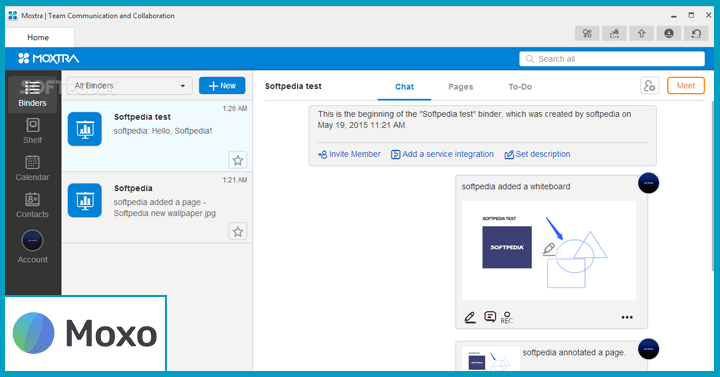 Moxo provides video messaging, collaboration, virtual data rooms, meetings, task management, and digital signatures-all under one roof. One of the best features I felt about this software is that it stores a history of all interactions so that when a new member joins the data is visible for them. It eventually speeds up work management.
Key Features:
Collaboration features
Virtual data room available
Pricing Plan: Currently, the platform is available for free for all users. Users can directly sign-up to access their collaborative work setup. 
Free Trial: N/A
2.16 Flow Club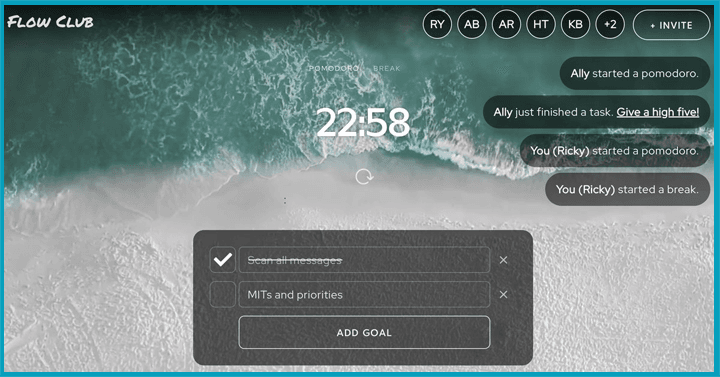 Flow Club is designed as comprehensive platform for all kinds of virtual co-working sessions and social interactions to get you in the flow and stay focused among strangers. Ideal for remote and solo workers, this software enables users to host remote coworking sessions. Each of these sessions can be run for 60, 90 or 120 minutes. Post the first introductory 5 minutes, users can switch to work mode and mute themselves. What's more interesting is that in group sessions, hosts can choose to play background music and users can individually turn it off, if required. Intended as a motivational means to get more work done, Flow Club is dedicated to ensuring that people can express themselves freely and work productively.
Key Features:
Different room categories based on nature of work or projects
Sessions have built-in connections and accountability
One-on-one and group sessions available
Pricing Plan: This platform provides a two-week trial (or four-week, if you've been referred), after which it charges $40 per month or $400 per year for an unlimited number of sessions.
Free Trial: Two- week trial is available
We live in a tech-driven world where new revolutionary software emerges every day. Since the number of employees preferring to work remotely will also grow in the post-pandemic world. We recommend going for a solution from the list mentioned above. We've carefully handpicked these considering that the platforms should support a businesses' unique needs. 

3. Some virtual coworking platform features to look for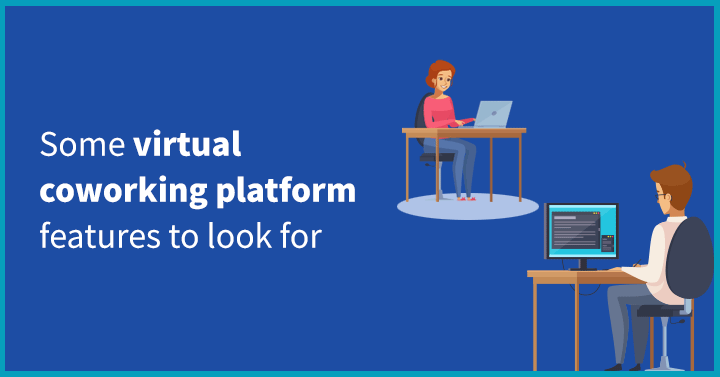 When it comes to the functionality, price, and general capabilities of a virtual coworking space, there are huge differences in the options available in the market. Becoming familiar with the major characteristics of competing platforms is therefore essential before choosing one.
Let's understand what to look for in a virtual coworking platform before you invest.
3.1 A prime business address
The physical address of an organization working remotely is almost as crucial as their coworking community. All companies want prominent sites for their workplaces at a convenient cost. A virtual mailbox serves this purpose by providing you an appearance of having a physical office in place of commercial office space. Another benefit while using a virtual mailbox address is that you can keep your personal information private by using a reputable permanent company address for public records. In turn, your business will have a physical presence and a professional business image.
3.2 Conference room access
Virtual coworking platforms provide access to go to virtual locations such as phone booths and meeting rooms. Some coworking spaces have customizable rooms, so members can see what exactly the other person is working on. This is an excellent functionality for teams collaborating on the same project or initiatives.
3.3 Desk space
When members sign up for a virtual coworking membership, they gain a feeling of solidarity while working from different corners of the world. Here every resource has a specific desk marked in the virtual office floor plan from where they can engage with other team members throughout the day. For those who don't want anybody bothering them, they can use knock-on virtual doors features as well.
3.4 Collaborative solutions
For companies that thrive on remote team collaboration, virtual coworking space recreate the energy of in-person office environments. In addition, virtual coworking provides internal communication channels like instant messaging, video conferencing, etc., and offers collaborative tools like screen sharing and document sharing. Thus, these collaborative solutions give you a seamless remote work experience in real-time, just like a physical office.
3.5 Reception services
Virtual coworking space often welcomes a lot of guests, clients, and stakeholders of the companies. Therefore, using software that gives digital receptionist solutions is ideal. In many platforms, this service is primarily an add-on when given additional fees. The service includes front desk operations and a visitor check-in system that streamlines and keeps track of guests.
4. FAQs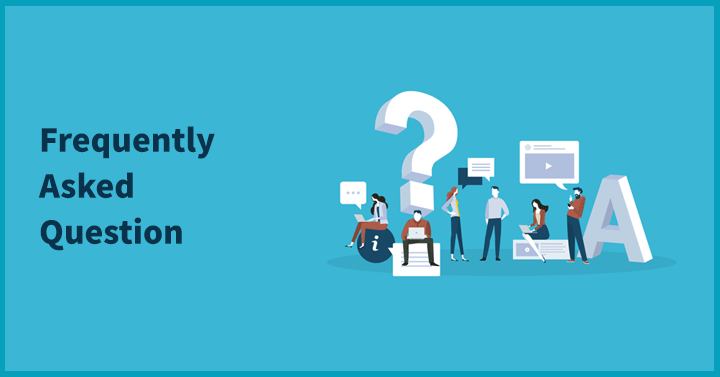 1. How to choose the best virtual coworking space app?
Organizations should first identify their unique business and remote team needs and browse through different platform options. They should also check the functionality and features provided by other software such as security features, reception services, collaborative functions, costing, and more.
2. What are the benefits of virtual coworking space?
Essentially, coworking spaces offer a myriad of benefits, such as;
Focused workspace
A professional community
Accountability and productivity boost
Low maintenance cost
Cloud storage
Promotes transparency in the business
3. Name some platforms that offer virtual coworking space for free
Virtual coworking spaces are successfully adopted by many organizations due to their popularity, flexibility, functionality, and other multiple benefits. Some of the best platforms that offer virtual coworking space for free are Moxo, team flow, commons, and more. 
4. Do virtual coworking platforms boost productivity?
Yes, virtual coworking platforms are known to make the work done by employees and improve efficiency among remote teams. With the time tracking and communications features, companies can establish formal work sessions, plan team breaks, host virtual seminars and retreats and boost productivity and profitability.